For $11.5M, own Amagansett's legendary Windmill house that Marilyn Monroe once rented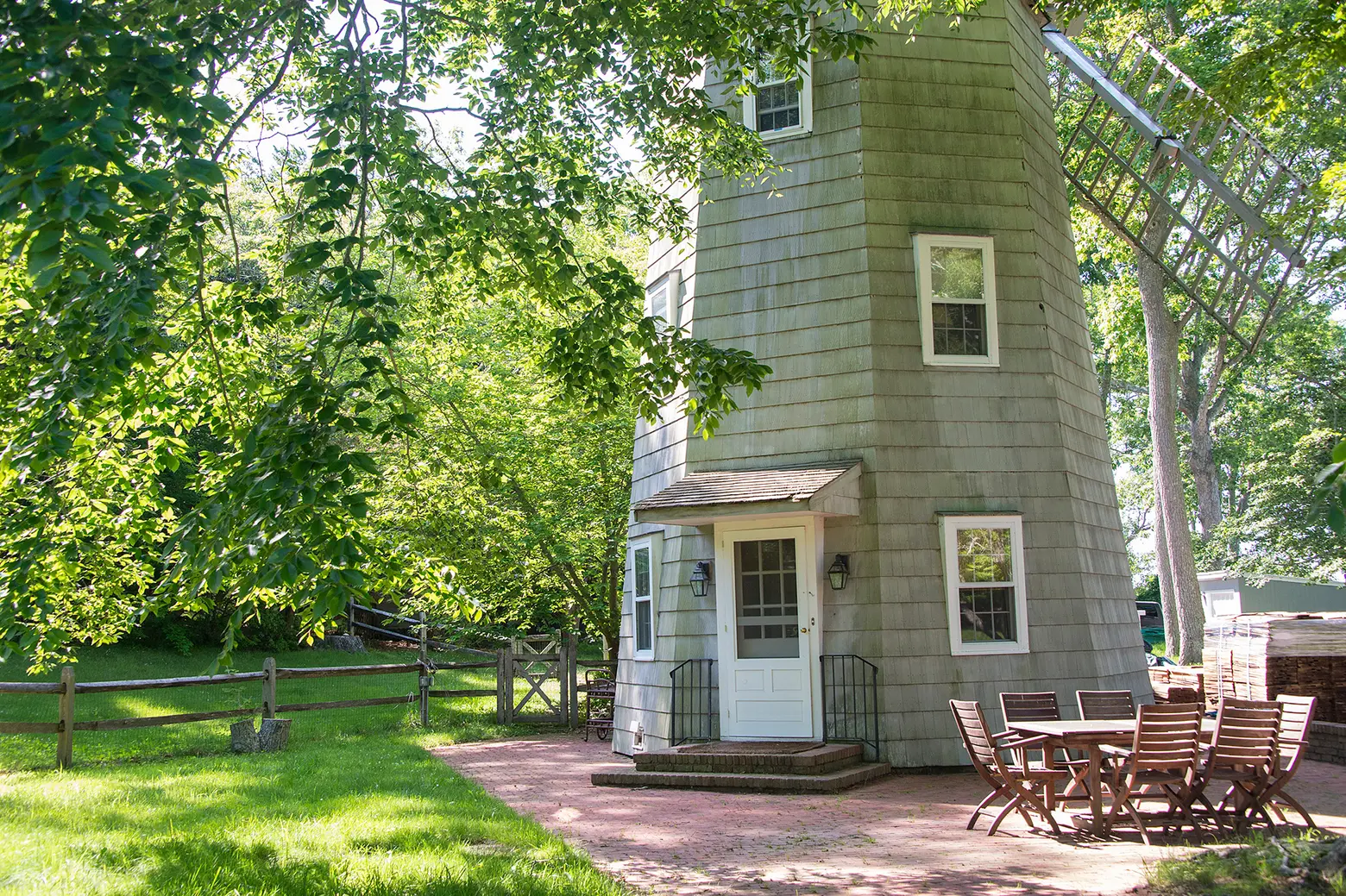 Listing photos courtesy of Douglas Elliman
Living in a windmill is unique on its own, but living in the same windmill that Marilyn Monroe once rented is really something else. Built in 1830, the Amagansett windmill was converted to a residence in the 1950s by Samuel Rubin, creator of the Faberge perfume company. Over the years, it was rented by many famous names, including Kurt Vonnegut, Terrance Stamp, and, in 1957, Marilyn Monroe and Arthur Miller, who were looking to get away from the press in the city. The two-bedroom home sits on nearly five-and-a-half acres and is for sale asking $11,500,000.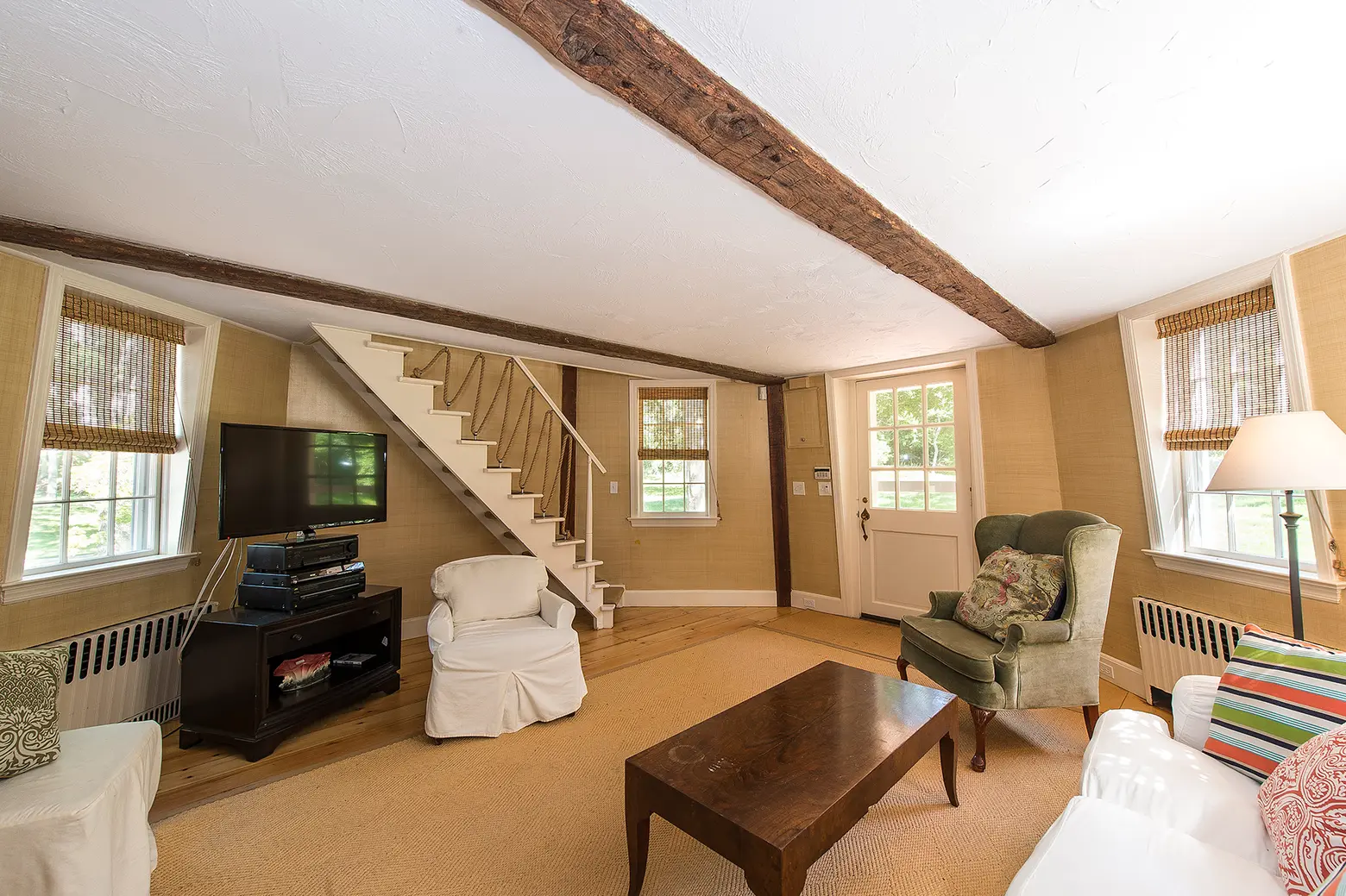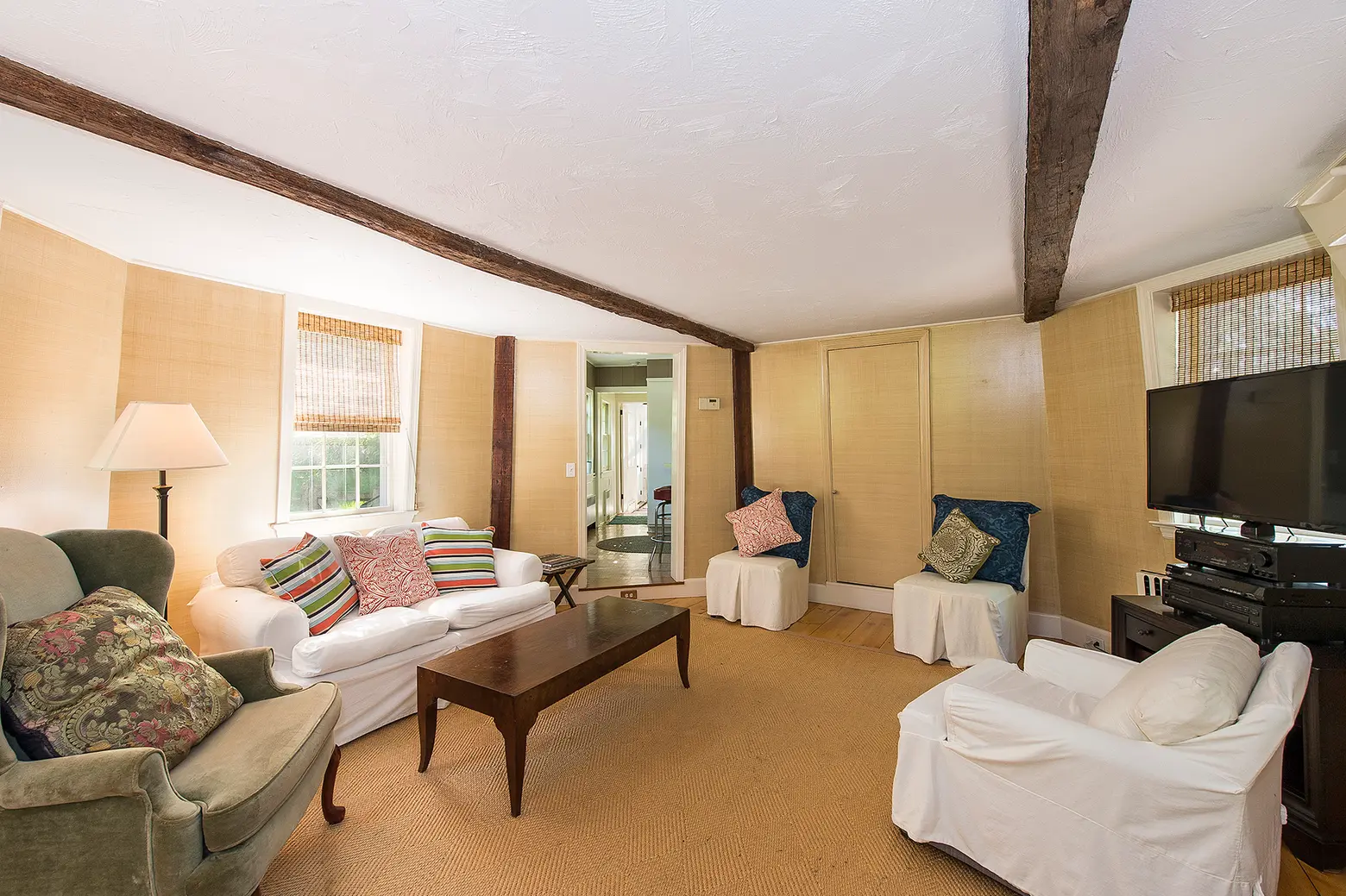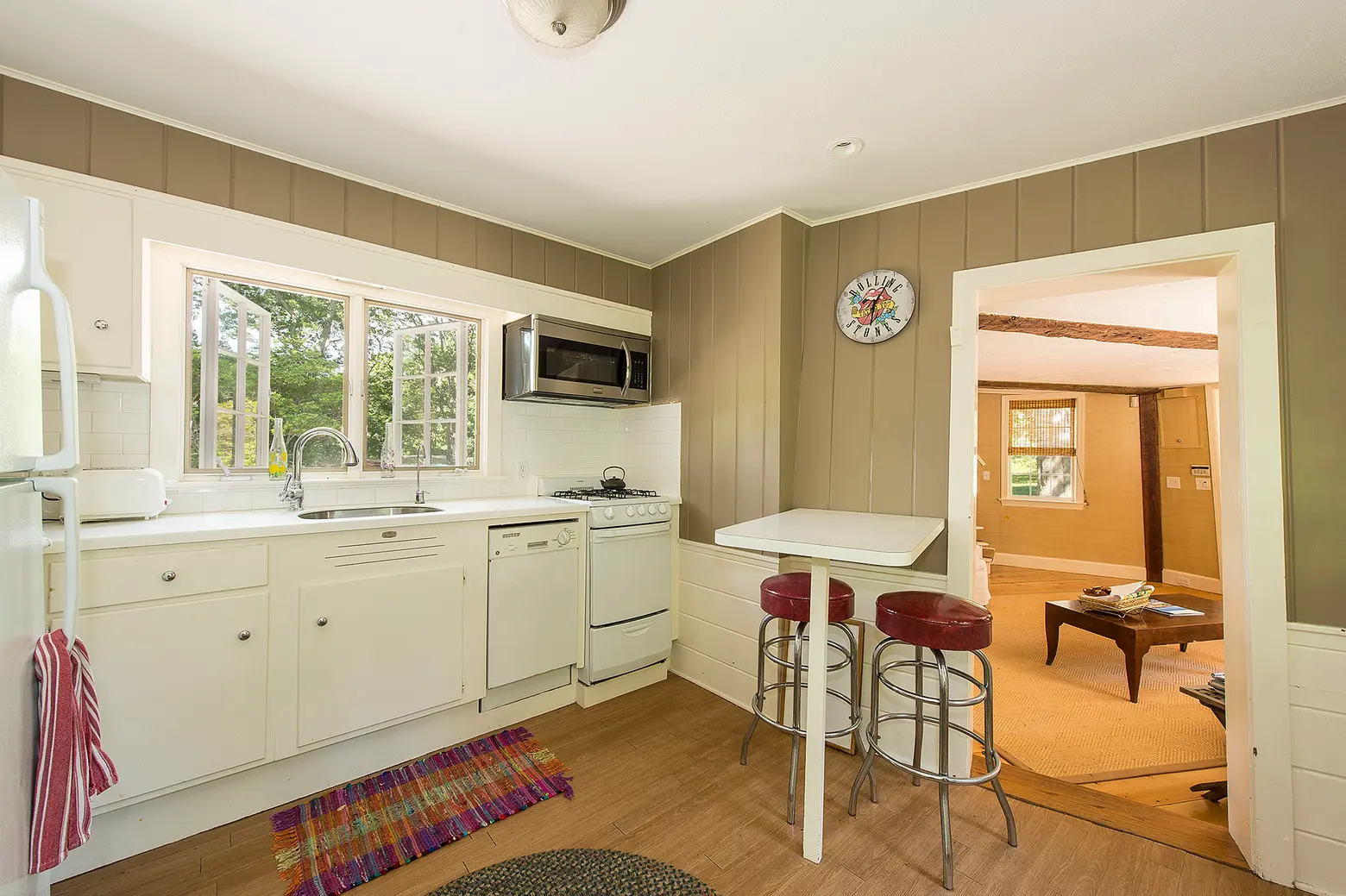 The first floor contains a cozy living room and kitchen. In total, the house measures 1,300 square feet.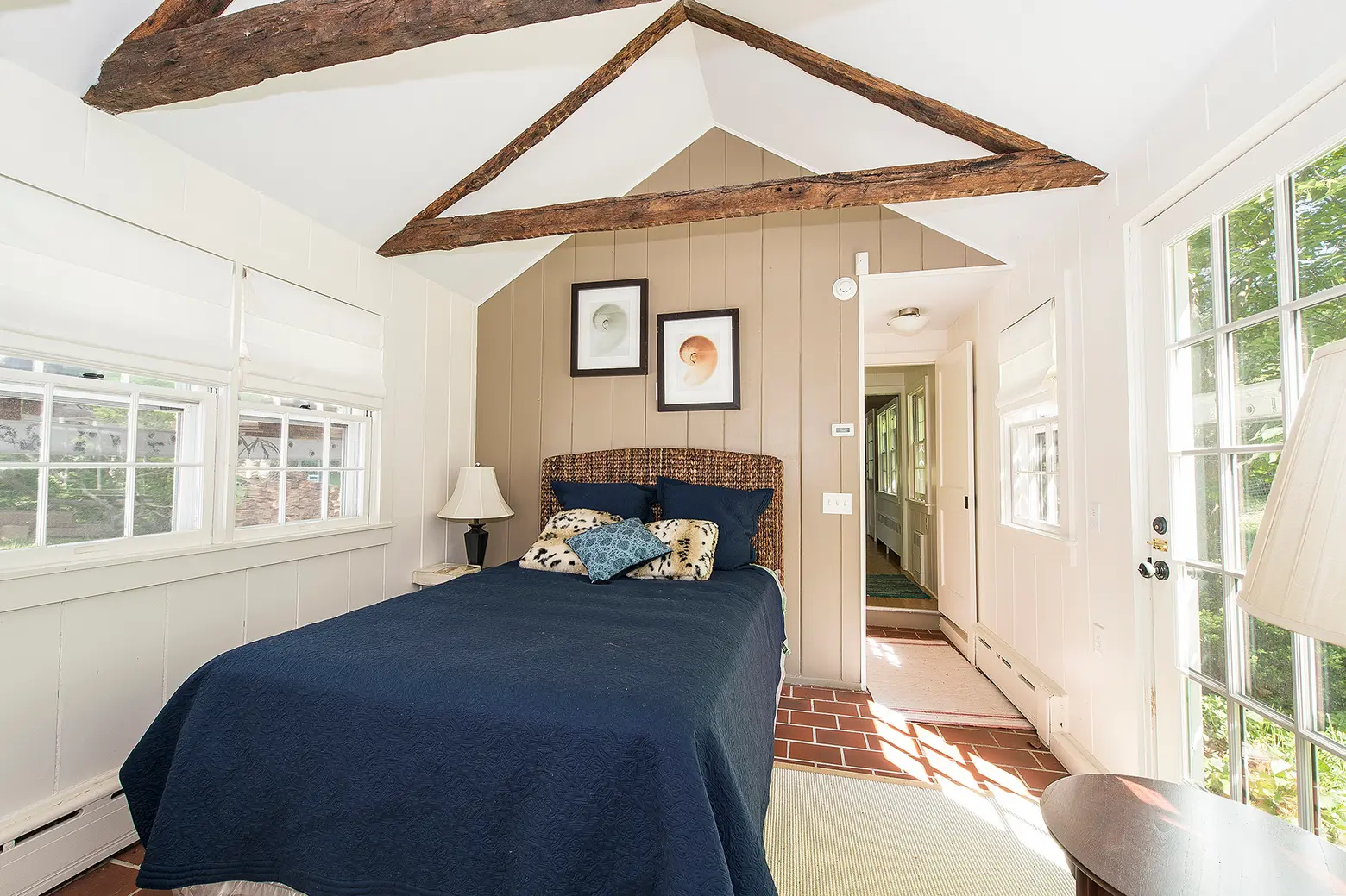 Down a hall off the kitchen is the secondary bedroom, which is super sunny and opens directly to the yard.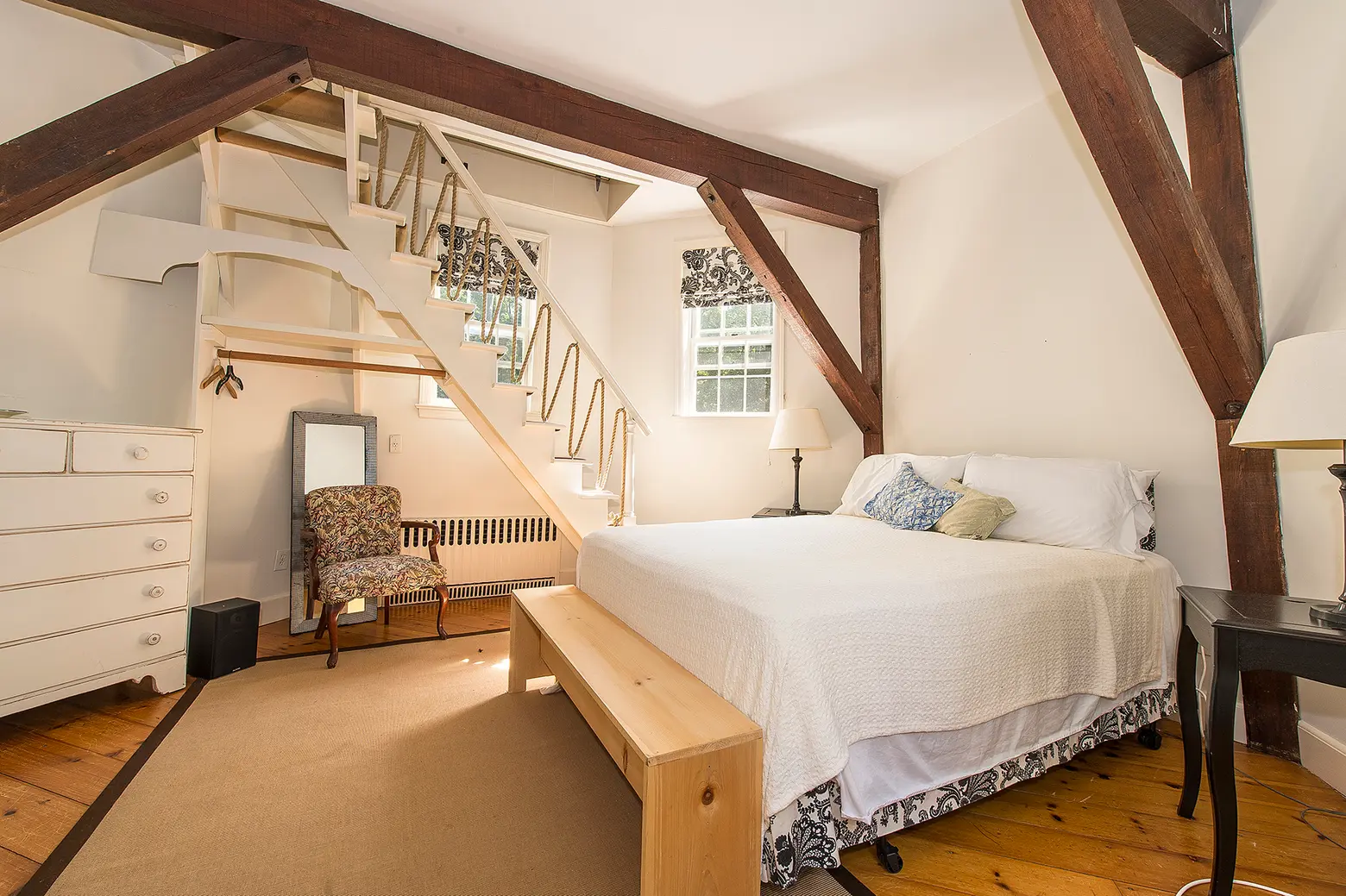 The master bedroom, with its beautiful exposed beams, is on the second floor.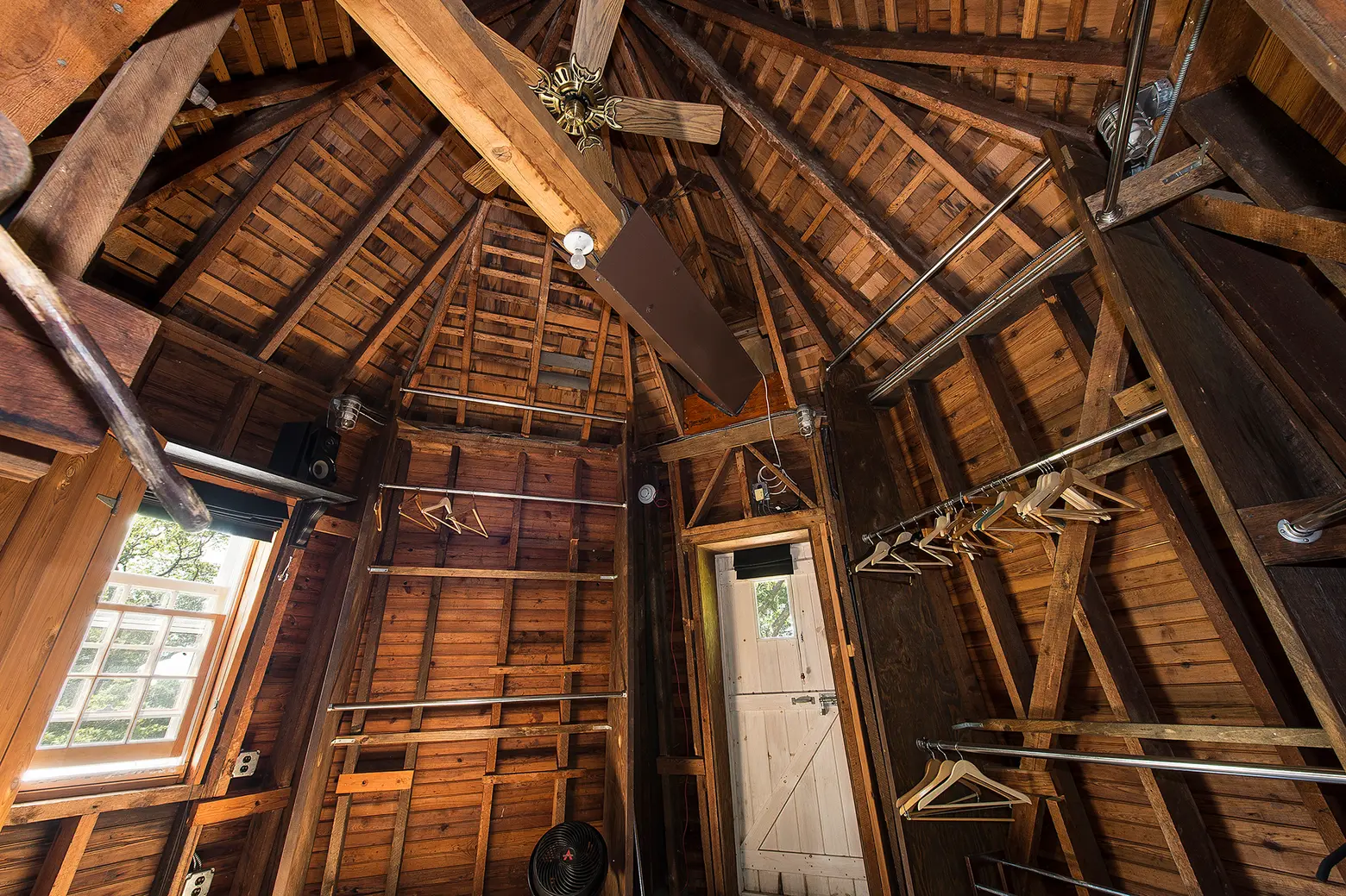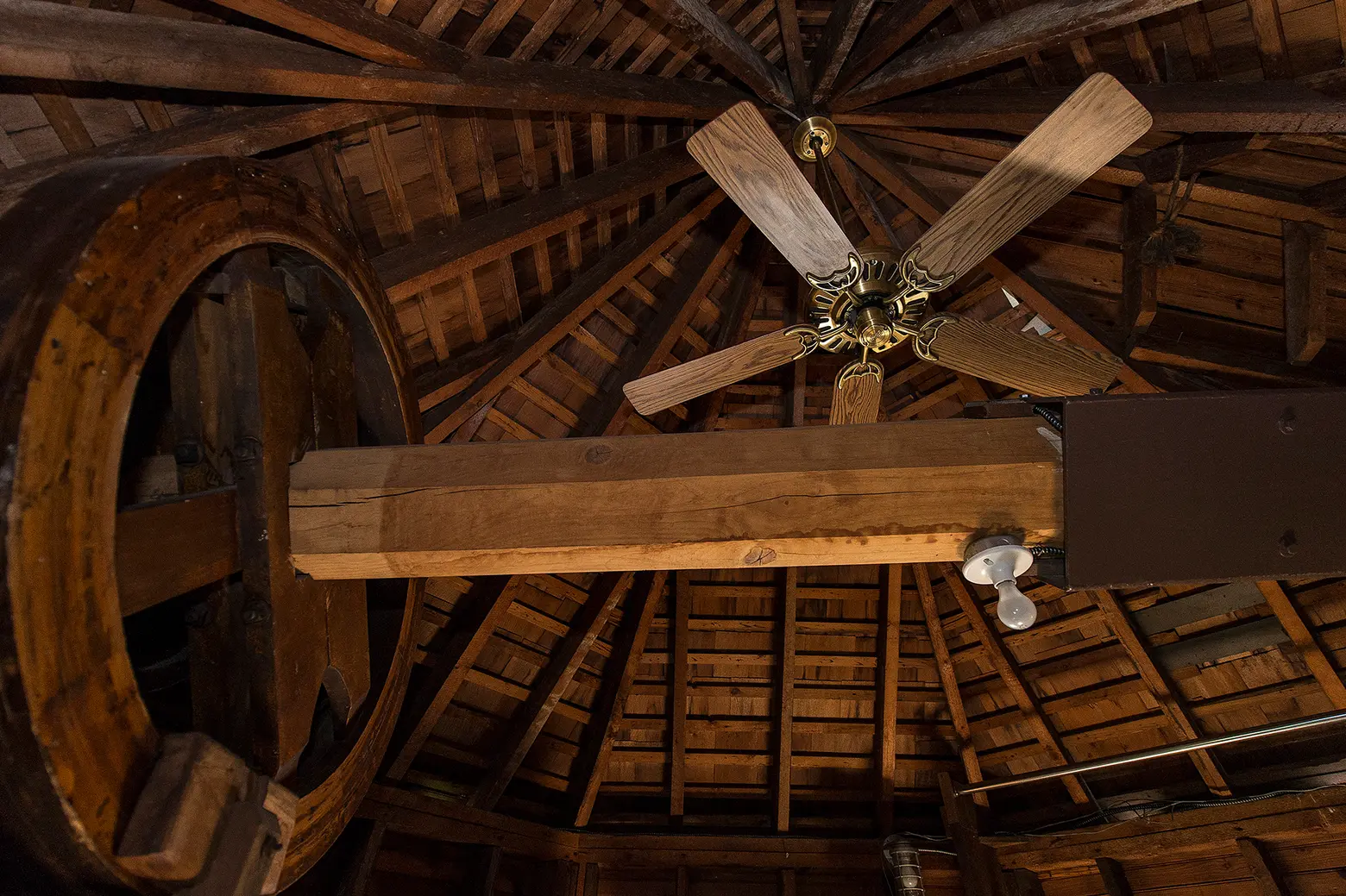 From the time it was built until its conversion, the structure was an actual working windmill on the Quail Hill Farm. Up on the third floor, you can still see remnants of the machinery from this time. It's currently being used as a cedar closet, but there are many options.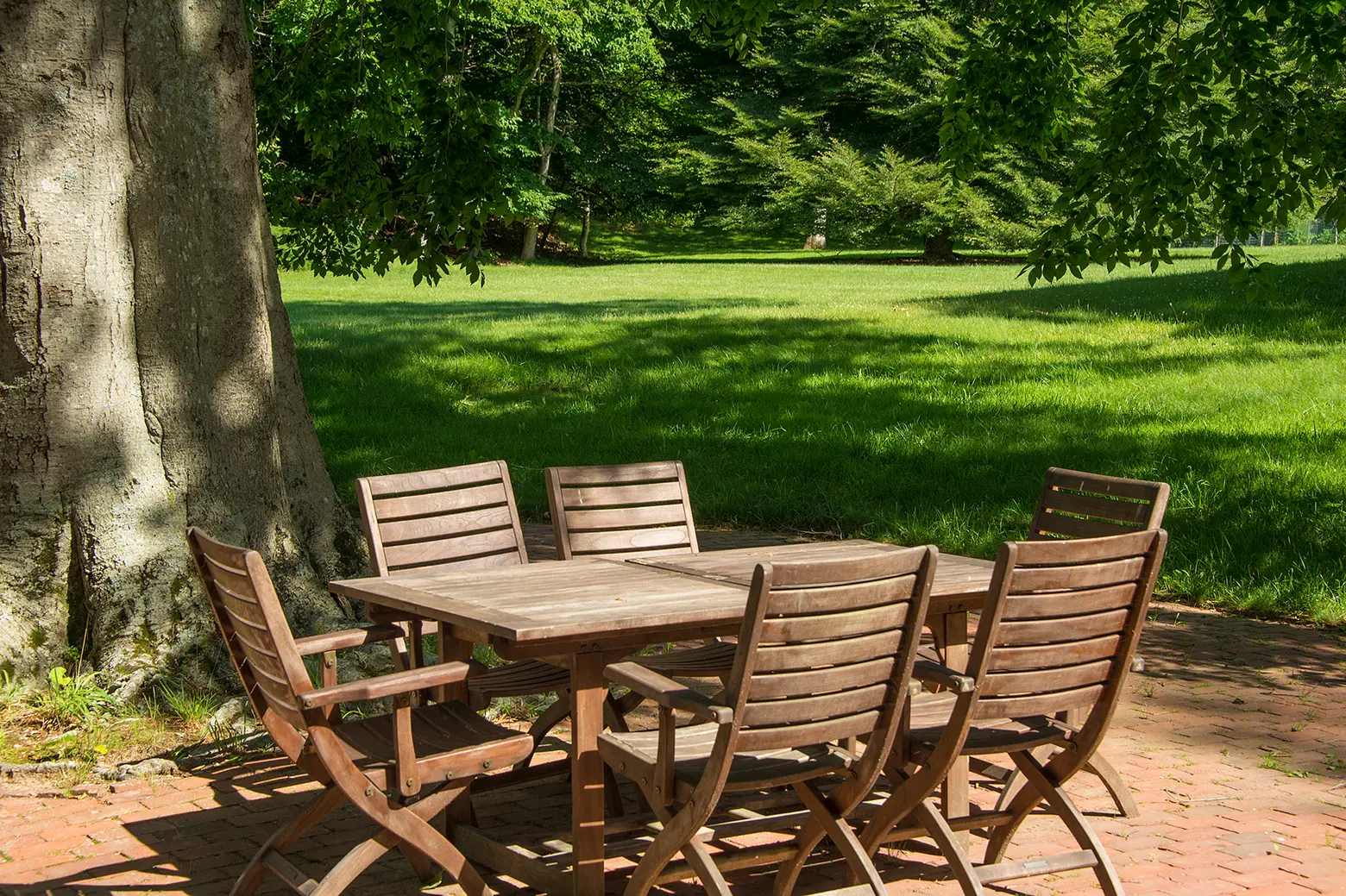 Outside, the patio is perfect for dining al fresco. There's also an outdoor pizza oven.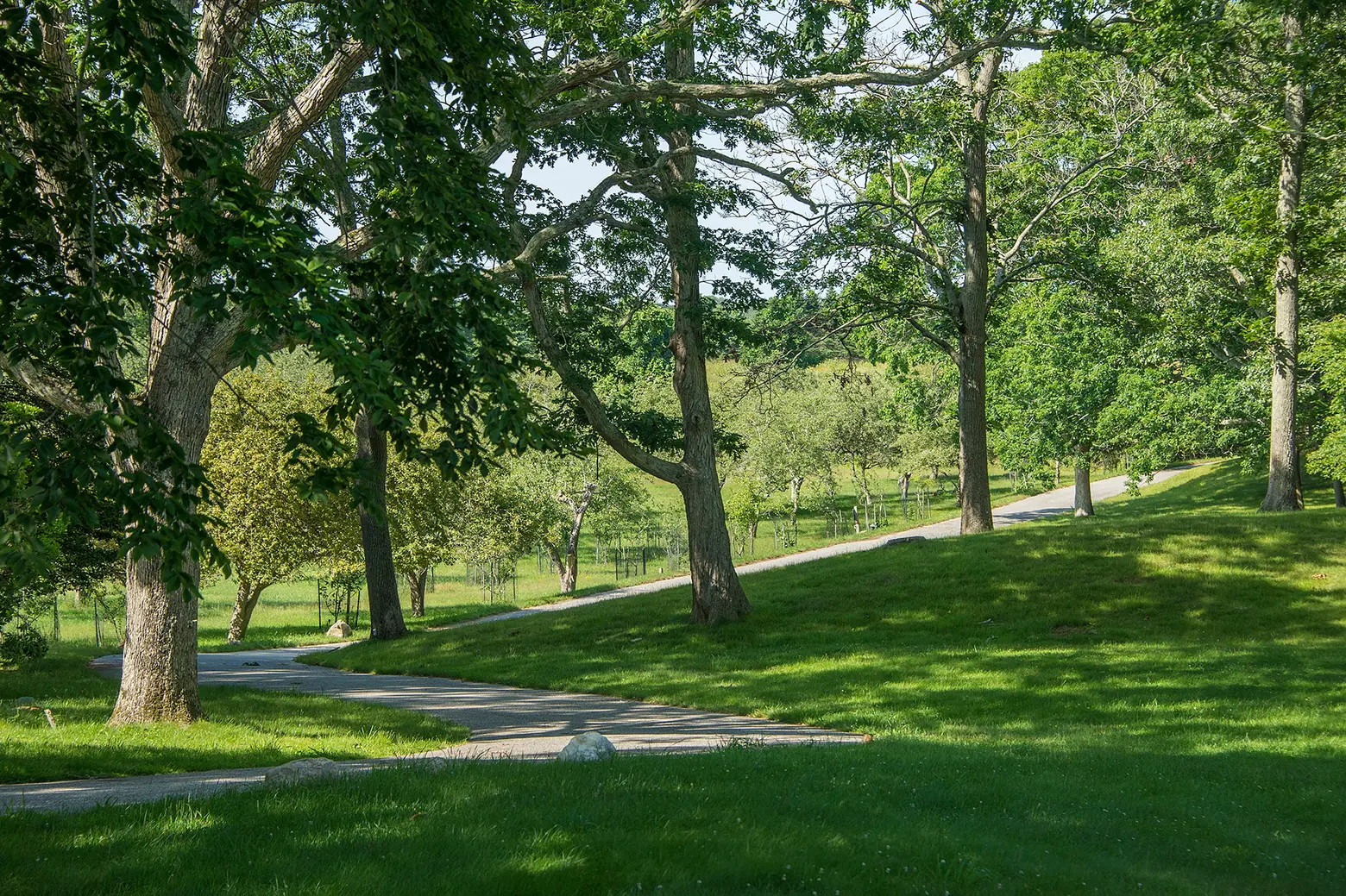 The home still sits on the land of the Quail Hill Farm, and an added perk is that the owners or tenants have permission to pick apples.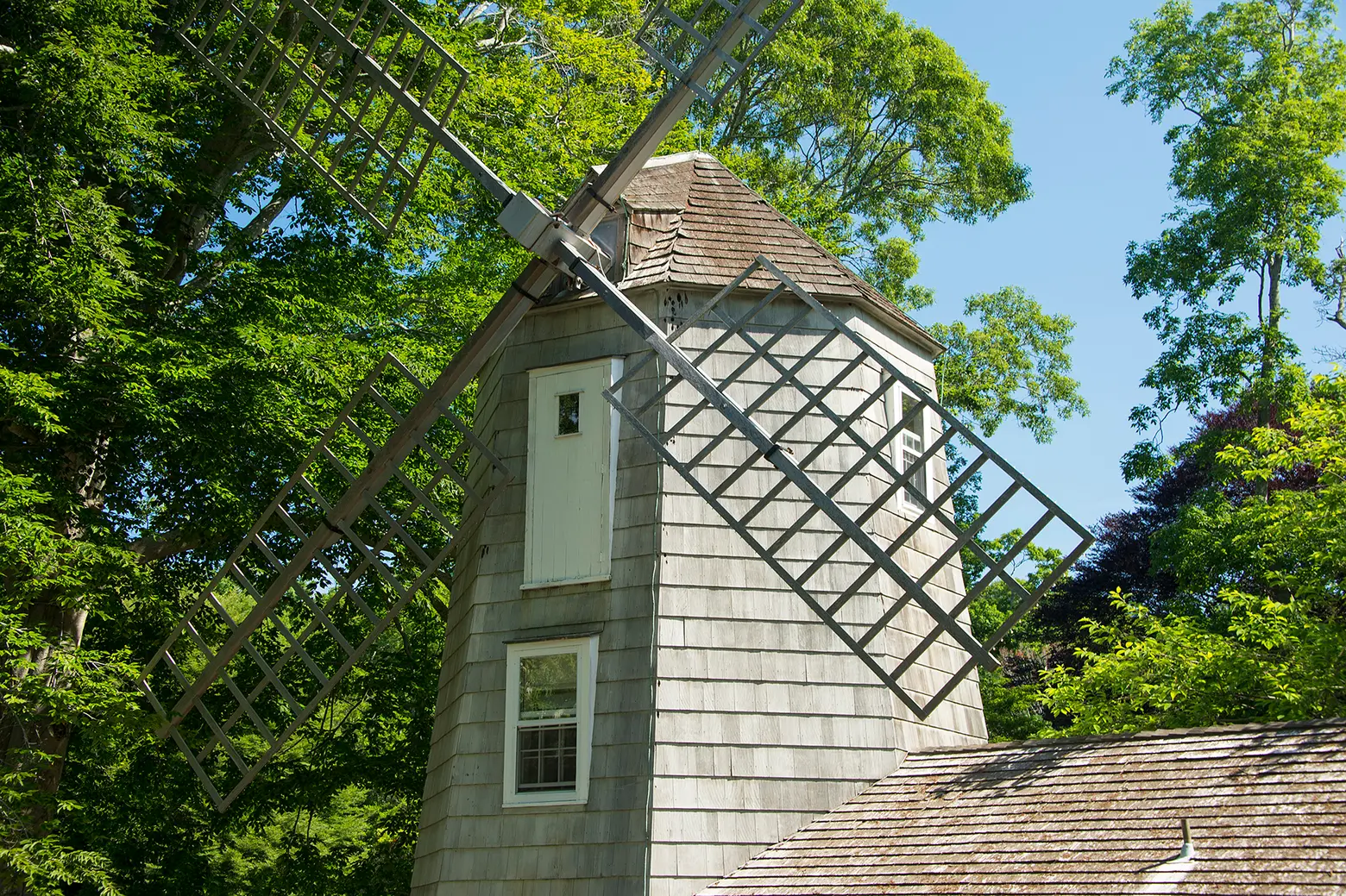 This is the first time since 2017 that the home is for sale. For the past few years, it's been rented. It is also listed as a $50,000 winter rental or $75,000 all-year rental.
[Listing: 64 Deep Lane by Bobby Rosenbaum of Douglas Elliman]
RELATED:
Listing photos courtesy of Douglas Elliman