Bill Ackman Closes on One57 Penthouse for $91.5M, Second Most Expensive Condo Sale Ever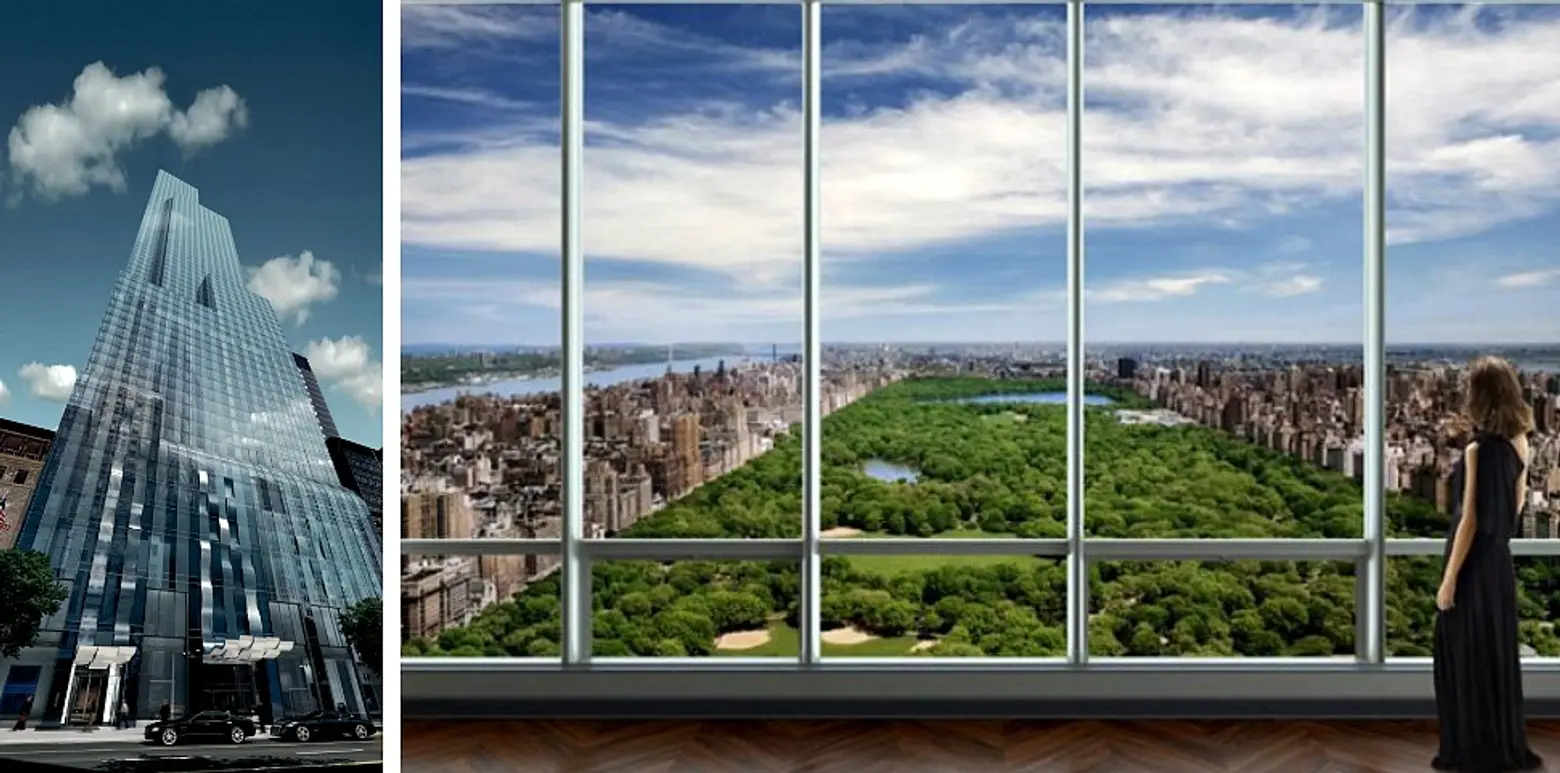 After reportedly sitting in contract for almost two years, hedge fund manager Bill Ackman's planned $90 million flip at One57 has finally closed, according to city records released this afternoon, and for slightly more than expected at $91,541,053. This makes it the second most expensive condo sale ever, coming in only behind the $100 million penthouse also at One57, appropriately the city's most expensive condo building.
Back in October, Ackman told the Times that he had no plans on living in the 13,500-square-foot duplex, but rather that it would be a "fun" investment used for extravagant parties until he embarks on the eventual flip. The massive home, which sits 1,000 feet in the air on the 75th and 76th floors, has six bedrooms, eight bathrooms, a curved glass atrium, and panoramic views of Central Park.
[One57 at CityRealty]
RELATED: