More than half of NYC's 20 most expensive sales were at One57 and 432 Park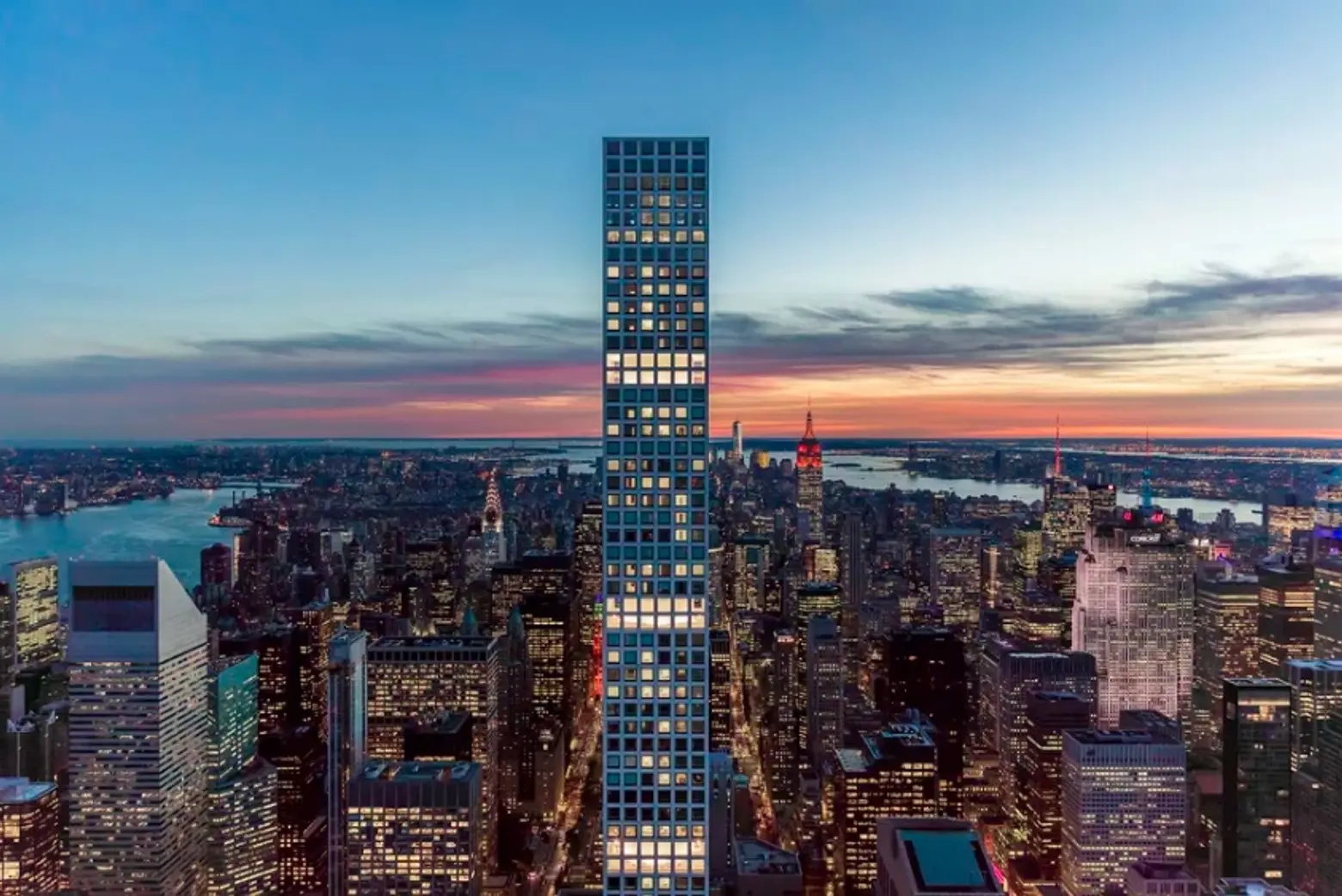 432 Park Avenue via CIM Group/Macklowe Properties
The buyer of One57's $100 million penthouse was unveiled as Michael Dell last week, finally solving the mystery of which billionaire set New York City's record for the most expensive home ever sold. The reveal sparked CityRealty's interest in finding out where other costly buildings fall in comparison. Unsurprisingly, Midtown's One57 and 432 Park make up 12 out of the city's 20 priciest homes ever sold with single units going for $100.47 million and $91.5 million, respectively. While those two buildings on Billionaires' Row easily take the top three spots, 15 Central Park West ranks fourth, with its $88 million penthouse sold in 2012.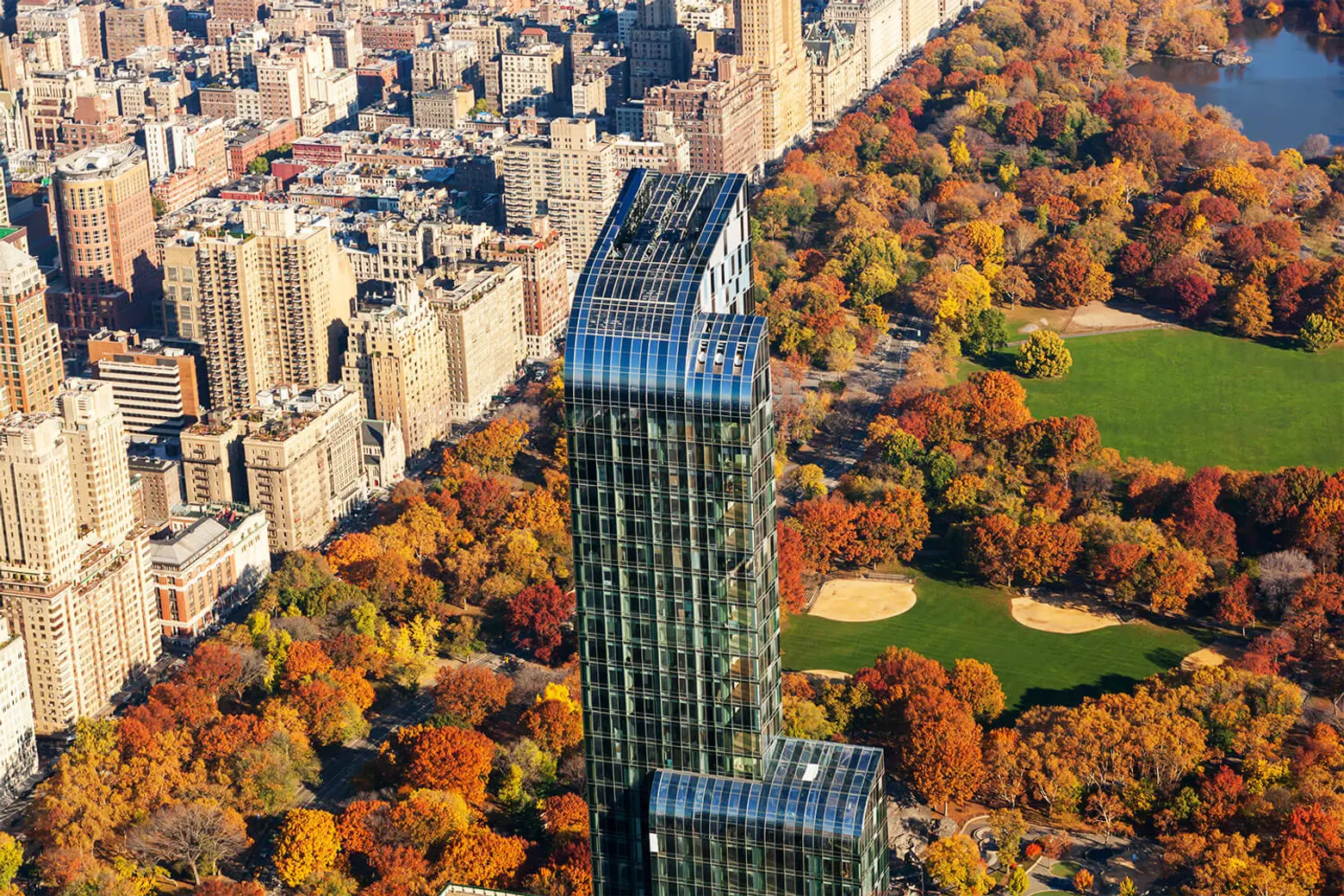 One57 via Extell Development
In 2014, Michael Dell inked a deal for One57's two-unit penthouse, which spans both the 89th and 90th floors. The 11,000-square-foot six-bedroom pad was renovated by Miró Rivera Architects. One57's unit 75 ranks second after going for over $91 million two years ago.
There's no surprise CIM Group and Macklowe Properties' 432 Park Avenue, the tallest residential building in the world, includes some of the most expensive home sales in the city. Earlier this month, the developers announced 432 Park became the single best-selling building in NYC, passing $2 billion in sales. The building saw its most expensive closing to date after a buyer from China snagged three penthouse apartments, 92, 92B and 93B, for a whopping $91.1 million.
Robert A.M. Stern's 15 Central Park West still ranks as the city's most expensive condominium, with an average price per square foot of $7,227. The limestone-clad building's penthouse went for $88 million in 2012, which comes out to over $13,000 per square foot.
Check out NYC's most 20 expensive sales of all time below: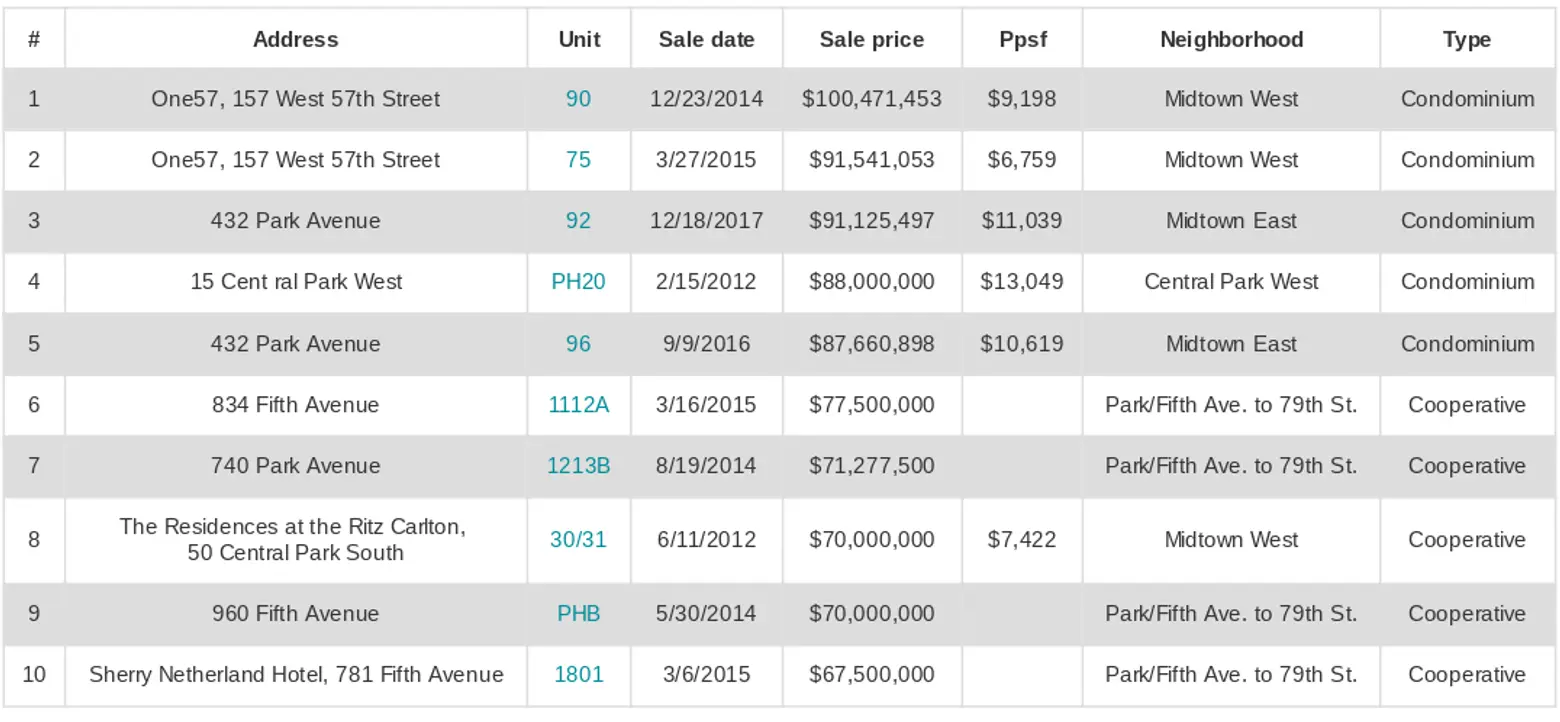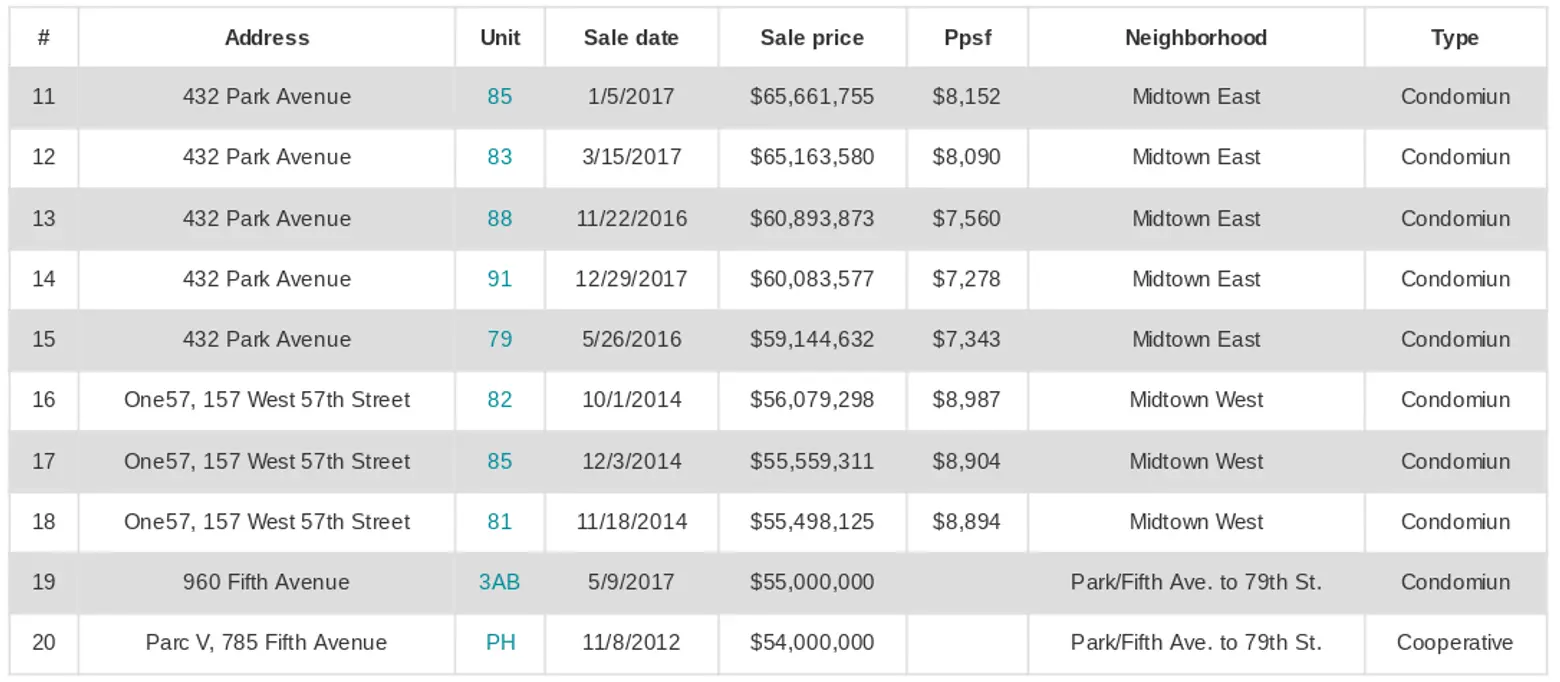 [Via CityRealty]
RELATED: