One57 Leads New Report of Manhattan's Top 100 Condo Buildings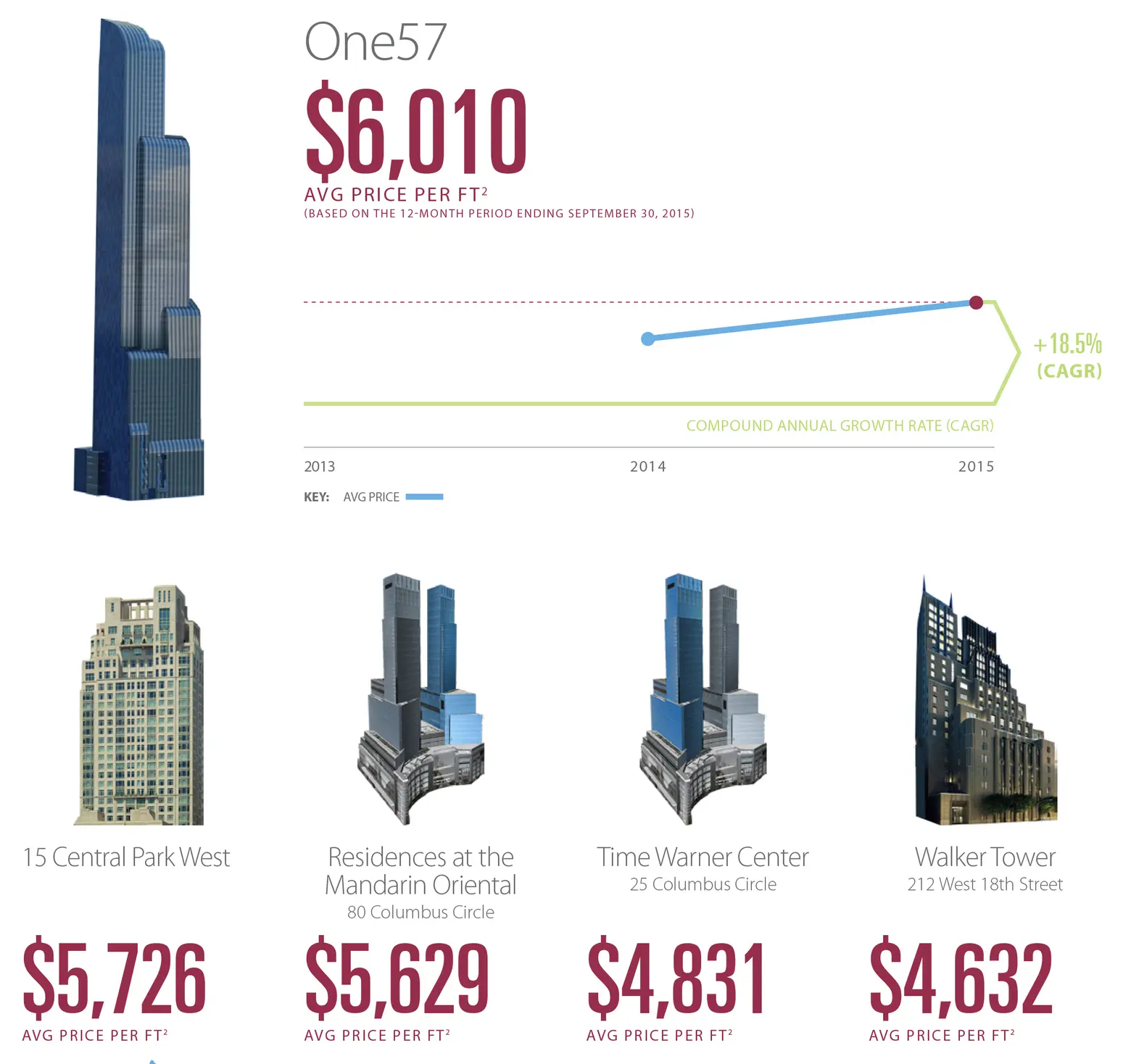 Six months may not seem like a long time, but a lot can happen in the Manhattan building market in 180 days, which is why CityRealty has released its new CR100 report, "an index comprised of the top 100 condominium buildings in Manhattan." The data tracks the performance of these buildings through the second and third quarters of 2015, and, not surprisingly, One57 has come out on top. The Billionaires' Row powerhouse has surpassed long-time leader 15 Central Park West as the most expensive condo on the island, coming in at $6,010 per square foot over the past 12 months, as compared to 15 CPW's $5,726. It also steals the spotlight for the majority of the last six months' most expensive sales.
15 Central Park West does take the number-two spot on the list of most expensive buildings, followed by the Residences at the Mandarin Oriental, Time Warner Center, and the Walker Tower, respectively.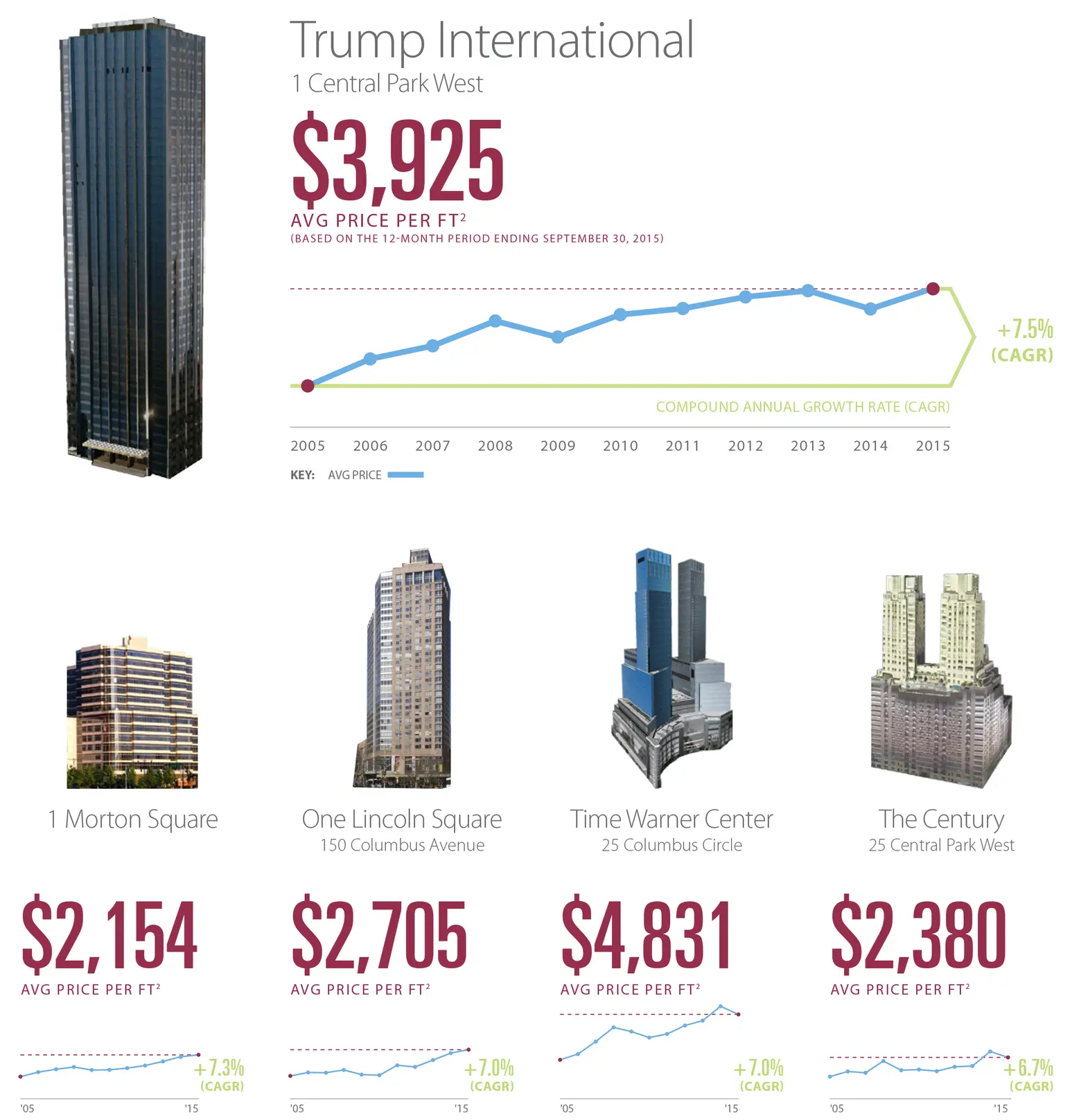 The top price gainers, as tracked over the past ten years, are, in order, Trump International, 1 Morton Square, One Lincoln Square, Time Warner Center, and The Century.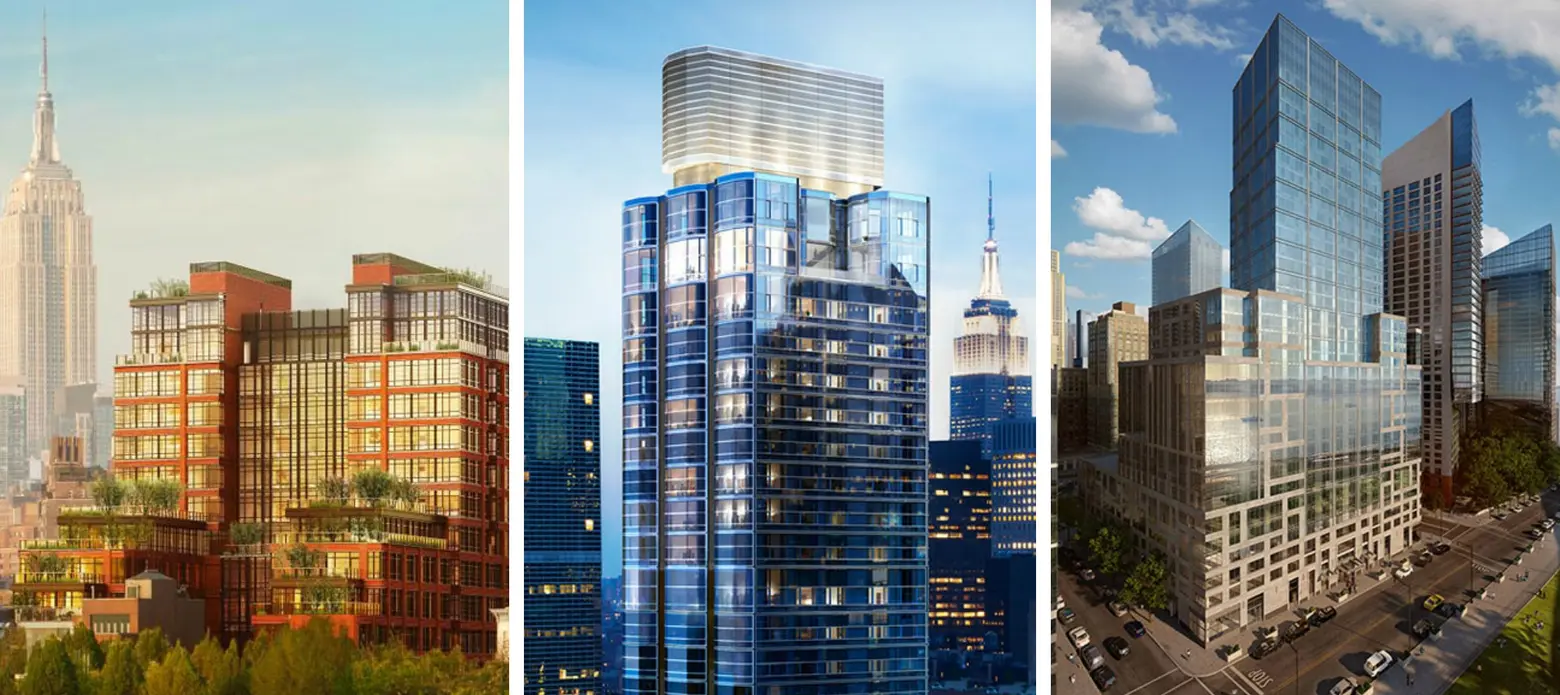 L to R: 150 Charles, 50 UN Plaza, One Riverside Park
Three new condominiums have been added to the CityRealty 100 index this time around–150 Charles Street, 50 United Nations Plaza, and One Riverside Park. They all boast enviable amenities like a lobby waterfall, lap pool, climbing wall, and bowling alley.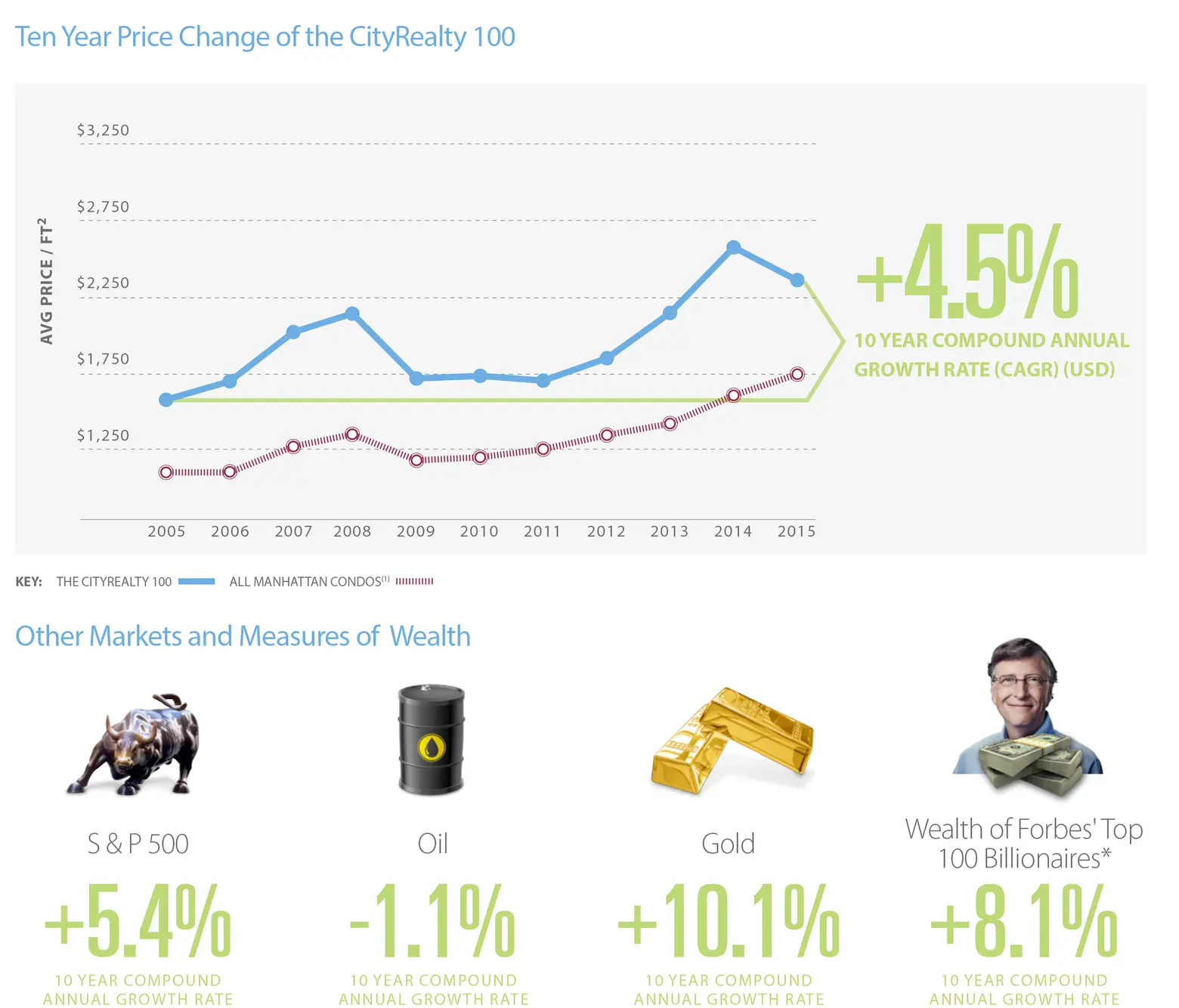 Overall, the average price per square foot of buildings tracked in the index decreased 8 percent, to $2,384 from $2,587. The compound annual growth rate was 4.5 percent, slightly below the 5.4 percent growth rate for the S&P 500 during the same period. The factors used to determine the list are a building's sales history, prominence, and CityRealty's rating for the property.
You can also learn about the report in this video:
CR100 Video from CityRealty on Vimeo
RELATED: