15 Central Park West still reigns as the best selling condo in New York City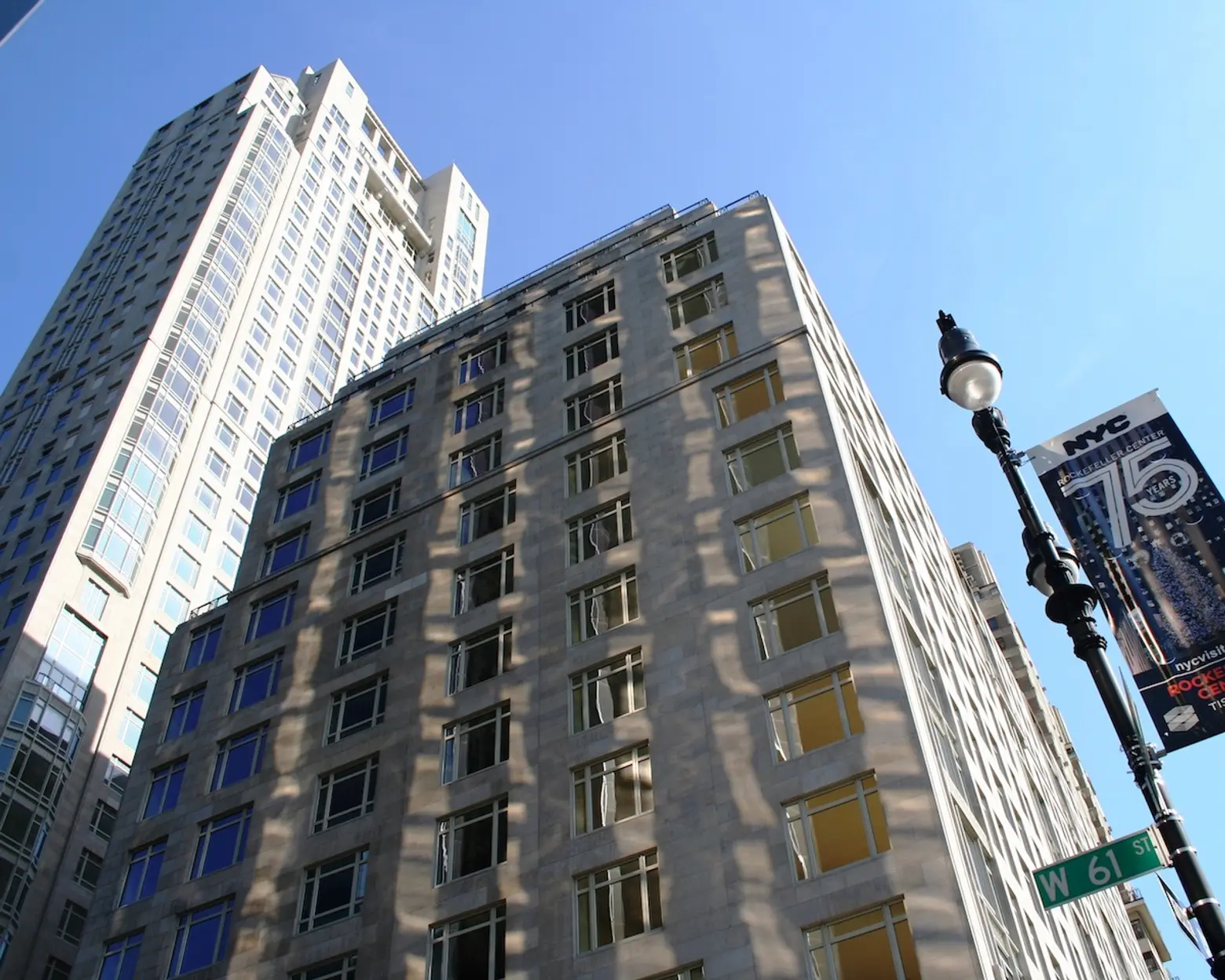 With 10 years of closings officially on record, 15 Central Park West takes the top spot as New York City's best performing building for yet another year. According to a CityRealty 100 report released Wednesday, the average price per square foot of units at Robert A.M. Stern's "Limestone Jesus" was roughly $6,405, between April 1, 2017 and March 31, 2018. In that time period the building saw a total of eight sales, including apartments which sold for $28 million and $21.5 million. Sales at the limestone tower were able to outperform newer developments, like One57 and 432 Park Avenue.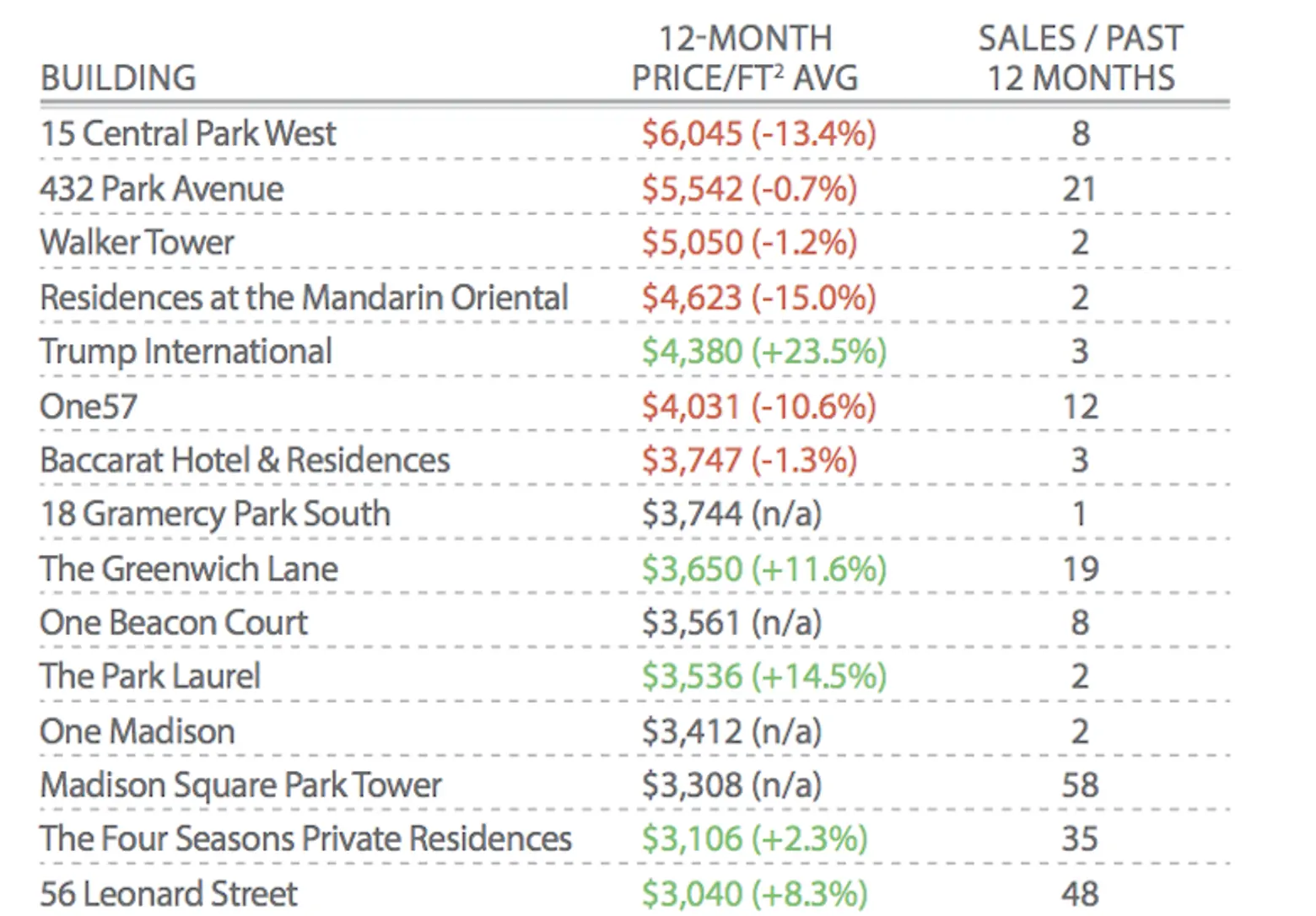 Top 15 performing buildings via CityRealty
According to Gabby Warshawer, research director at CityRealty, the average price per square foot of the 100 condo buildings tracked in the index was $2,445, which is 12 percent lower from the year prior. "Prices fell in part because there were fewer closings in very expensive new buildings, such as 432 Park Avenue and One57," Warshawer told 6sqft. "The price drop also shows that while luxury Manhattan real estate continues to be a relatively steady investment, the market has softened over the past year."
The tallest residential tower in the Western Hemisphere, 432 Park, takes second place with an average price per square foot of $5,542. The Walker Tower at 212 West 18th Street ranks third, with $5,050 average price per square foot.
And five new luxury buildings have been added to the index: Madison Square Park Tower, 252 East 57th Street, 160 Leroy Street, One West End Avenue and One Hundred Barclay Tribeca.
Read the full CityRealty 100 report here.
RELATED: