Archdiocese of New York Sells off St. Patrick's School in Little Italy for $32M, Makes Way for Condos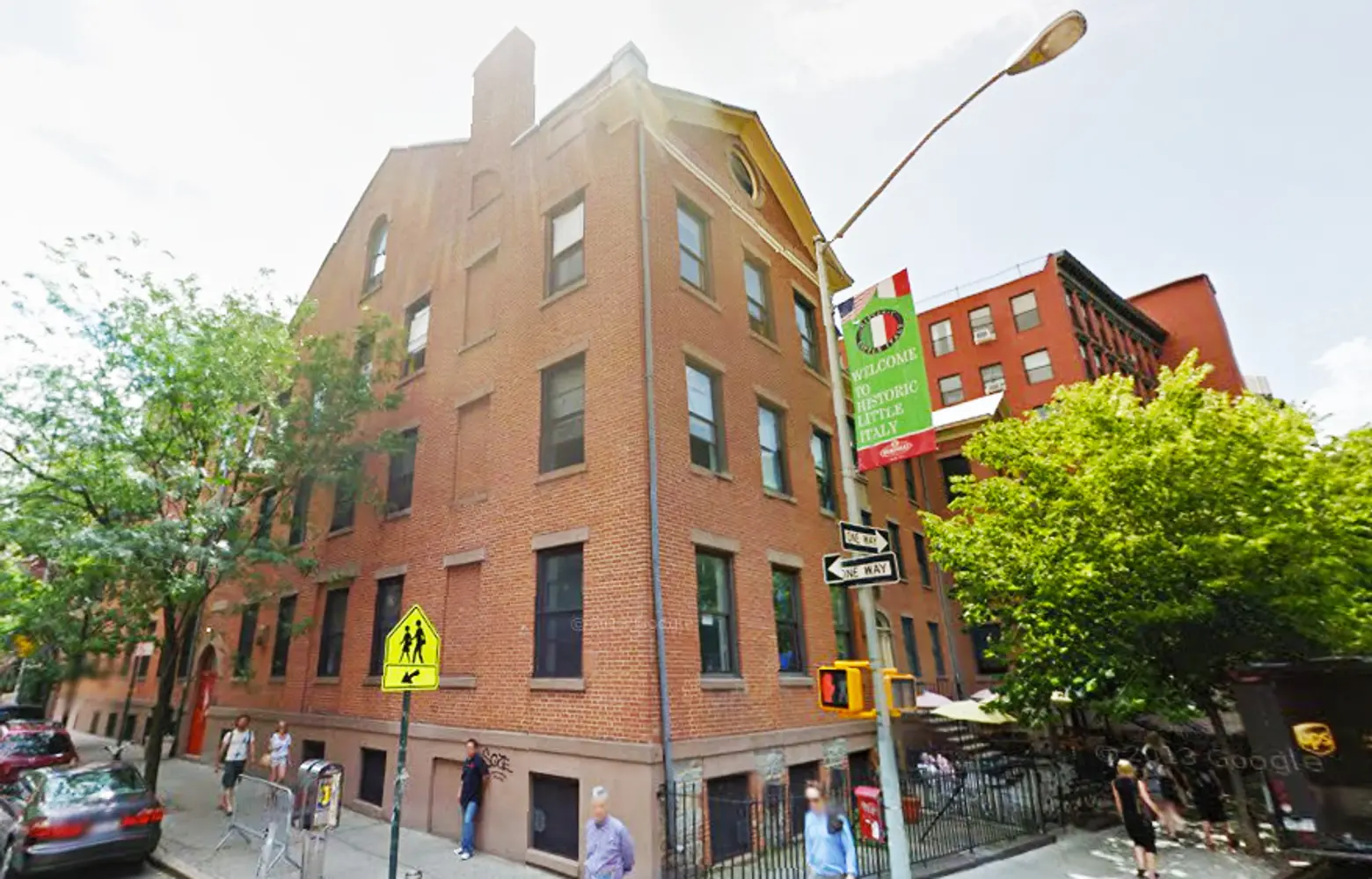 On Christmas Eve 2013, the cash-strapped Archdiocese of New York put St. Patrick's Old Cathedral School on the market for $29 million. Now it looks like Time Equities has purchased the Little Italy property, throwing down $32 million, according to city records filed today (233 Mott and 32 Prince).
Plans to turn the school into condos have been in the works since October 2013, when it was reported that the building was in the process of being sold off to Hamlin Ventures, with re-vamps provided by Marvel Architects. Though records show Time as the buyer, the two developers are joining forces to turn the sprawling 14,925-square-foot former orphanage/convent/school into two single-family homes and eight luxury condos.
St. Patrick's opened as the Roman Catholic Orphan Asylum back in 1825, and in addition to its landmark status, the school called Oscar-winning filmmaker Martin Scorsese a student in the 50s. Scorsese even featured the site in scenes of his movies, 'Mean Streets' and 'Gangs of New York'.
Though the school went defunct in 2010 as a result of rising tuition costs and a changing neighborhood dynamic, since then, the building has been used for everything from art exhibitions to dance parties.
Proceeds from the sale of the building will be used by the Archdiocese of New York to pay off debts and other expenses.