An interactive 'junglescape' is coming to the courtyard of MoMA PS1 this summer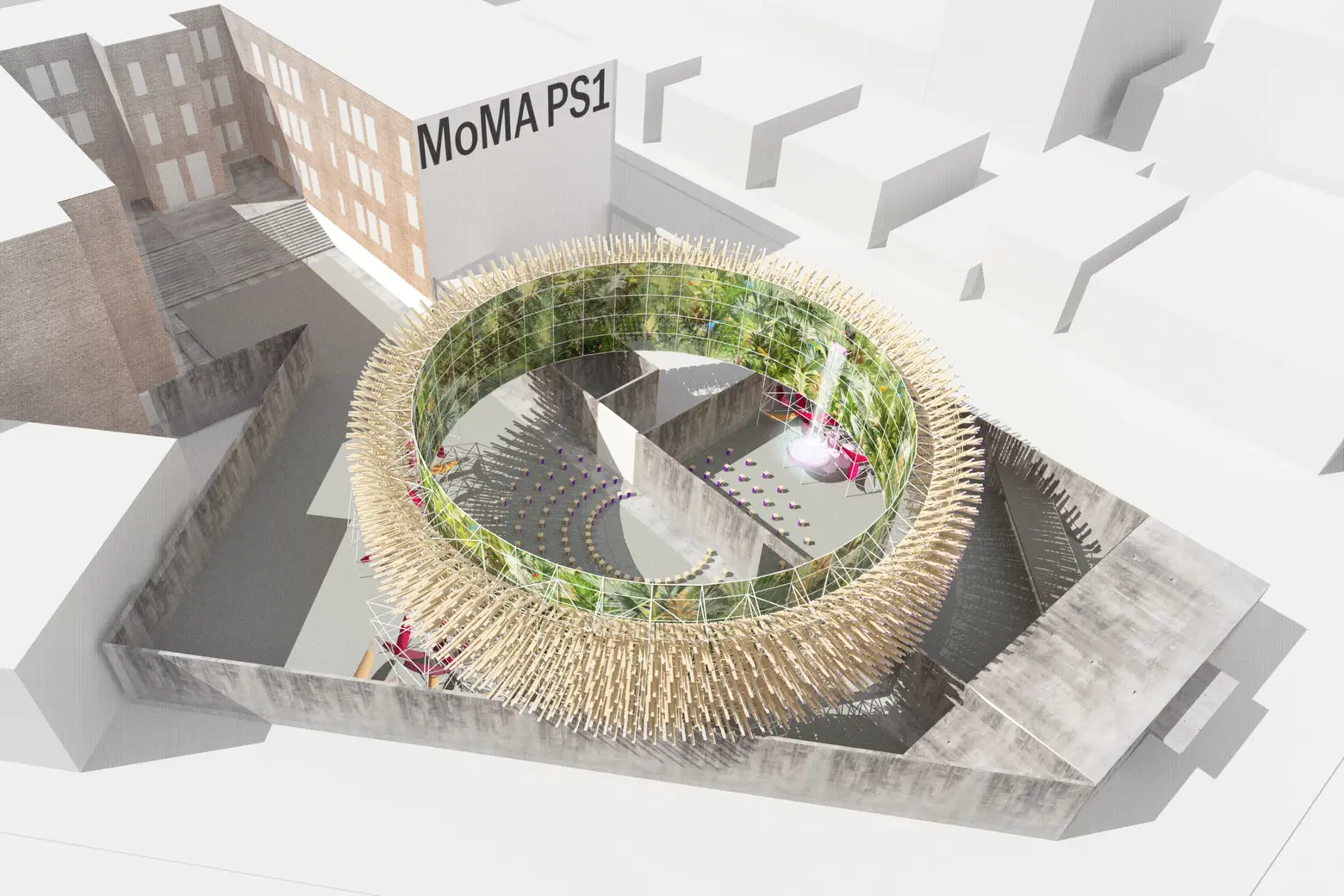 Hórama Rama by Pedro & Juana, winner of the 2019 Young Architects Program. Ana Paula Ruiz Galindo & Mecky Reuss. Mexico City, Mexico
Serving as the light at the end of winter's tunnel, MoMA PS1 unveiled this week the winning design for its popular summer outdoor music series Warm Up. The installation "Hórama Rama" by Pedro & Juana (a Mexico City-based studio founded by Ana Paula Ruiz Galindo and Mecky Reuss) will bring an immersive "junglescape" with a cyclorama that sits on top of the concrete courtyard walls. "Hórama Rama" will feature a 40-foot-tall, 90-foot-wide structure that floats over the courtyard space, with hammocks and a functioning, two-story waterfall contributing to the wilderness vibe. The temporary exhibit accompanies the outdoor music series that runs from June to September.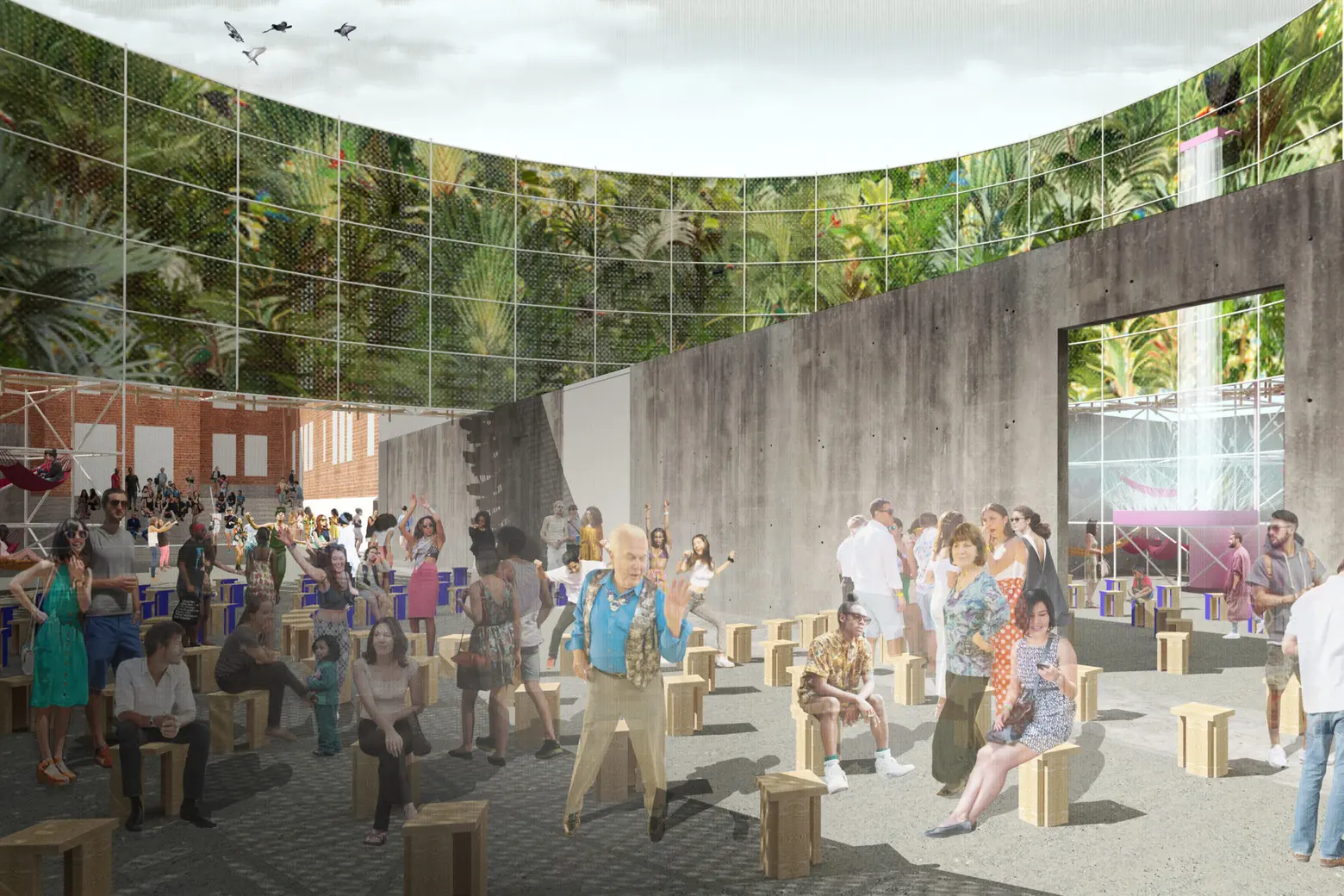 In its 20th year, the Young Architects Program challenges architects to design a sustainable outdoor installation that provides shade, seating, and water while remaining environmentally sensitive.
Hórama Rama was selected from among five finalists, including Low Design Office, Oana Stănescu and Akane Moriyama, Matter Design, and TO. An exhibition of the five finalists' proposals will be on view at MoMA PS1 throughout the summer.
"Pedro & Juana's world-within-a-world, Hórama Rama, is a manifold of views in which to see and be seen, to find and lose oneself in a radically different environment," Sean Anderson, the associate curator in MoMA's Department of Architecture and Design, said."The installation constructs a collection of scenes into which visitors may escape, even if for a moment, whether in a hammock or by the waterfall."
In addition to the water fixture, the exterior structure features protruding wood "bristles" to create a sense of movement.
RELATED: