Amazing photos show COOKFOX's Domino Sugar tower getting its crystalline facade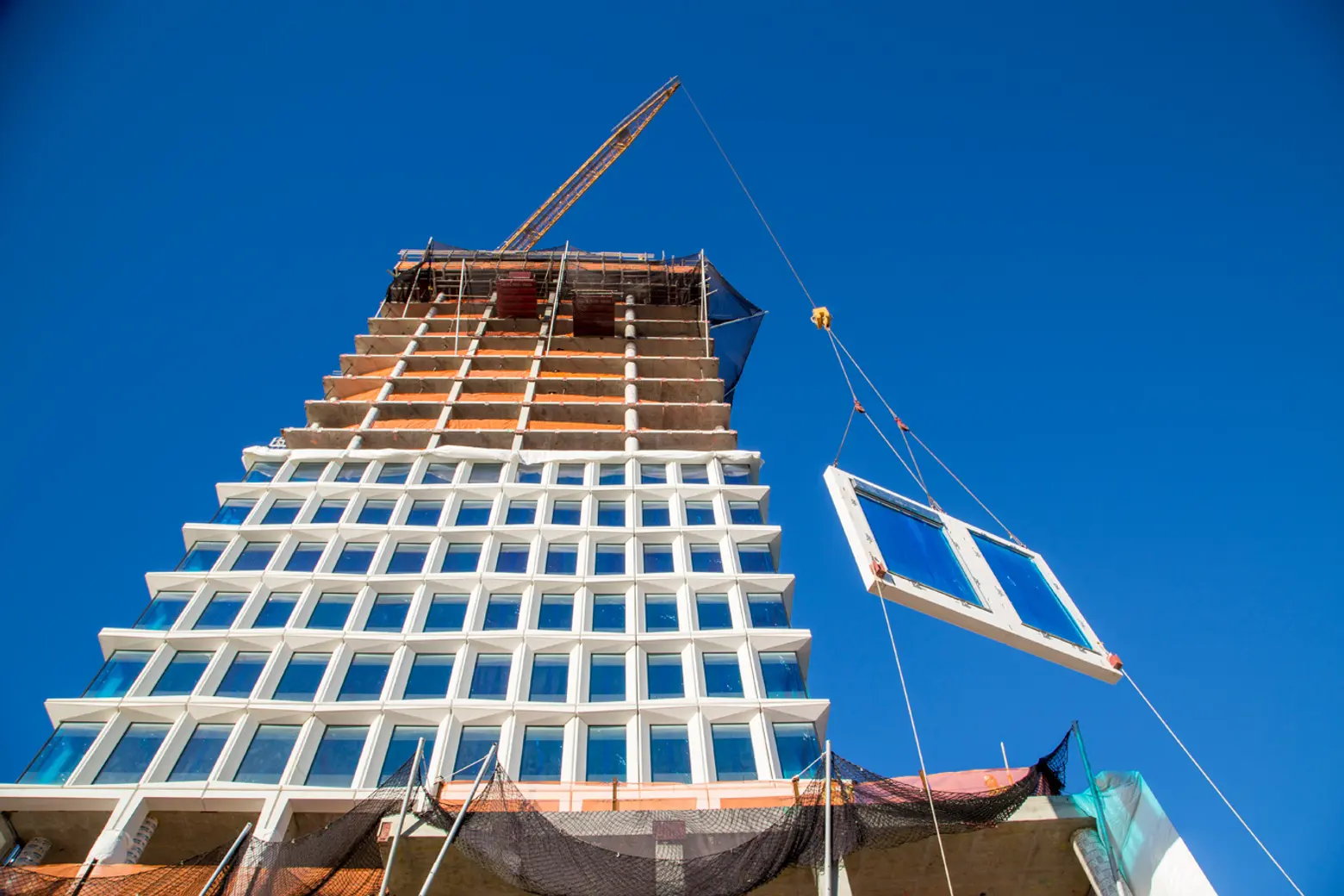 The installation of 1 South First's (formerly known as 260 Kent Avenue) innovative exterior is officially underway, its molecular pattern now visible. Designed by COOKFOX Architects, the tower, part of the Domino Sugar project in Williamsburg, will feature concrete window panels made using 3D-printed molds. New photos from the Gate Precast Company reveal the start of the crystalline-inspired facade as the building's construction is more than halfway complete (h/t CityRealty).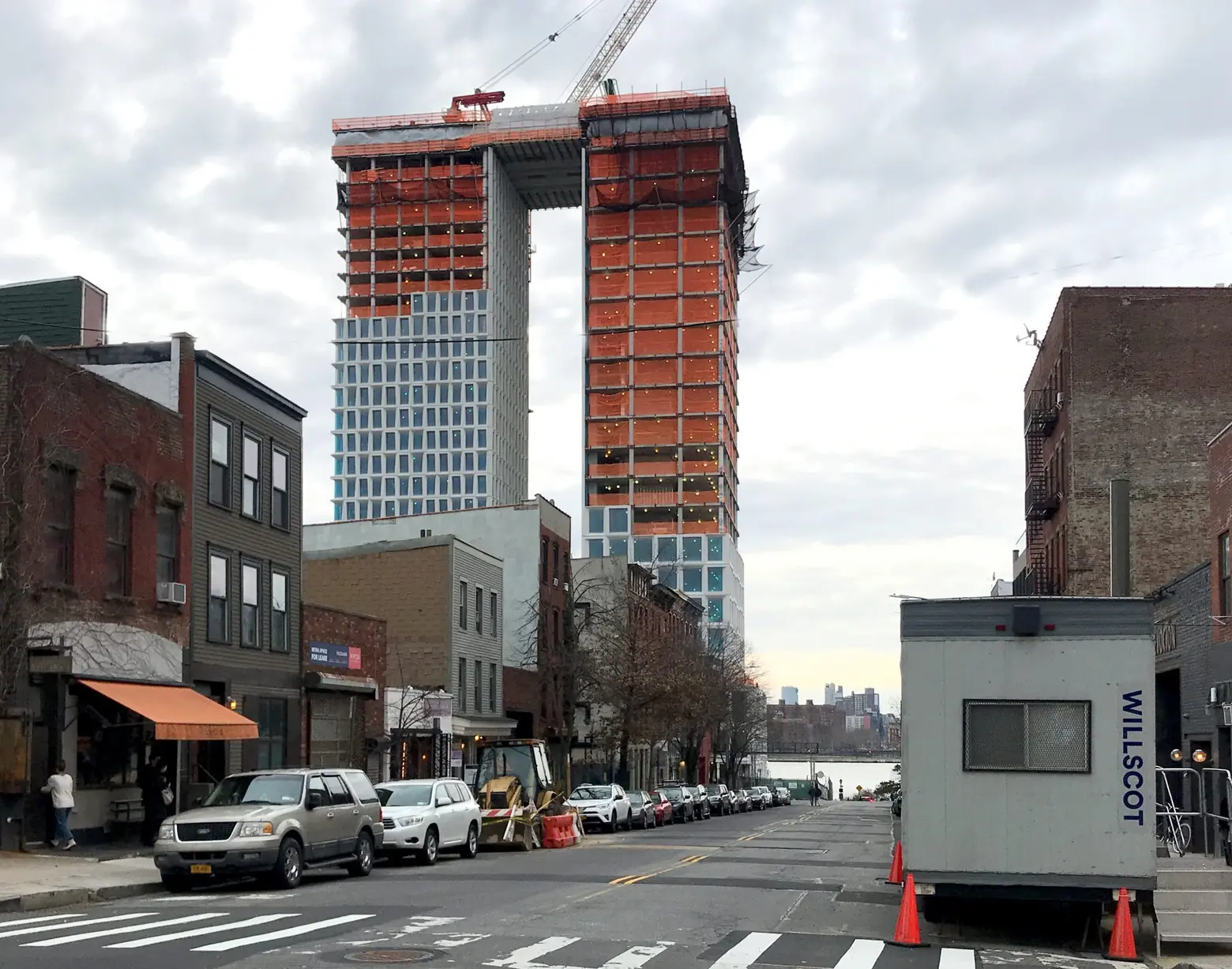 Via CityRealty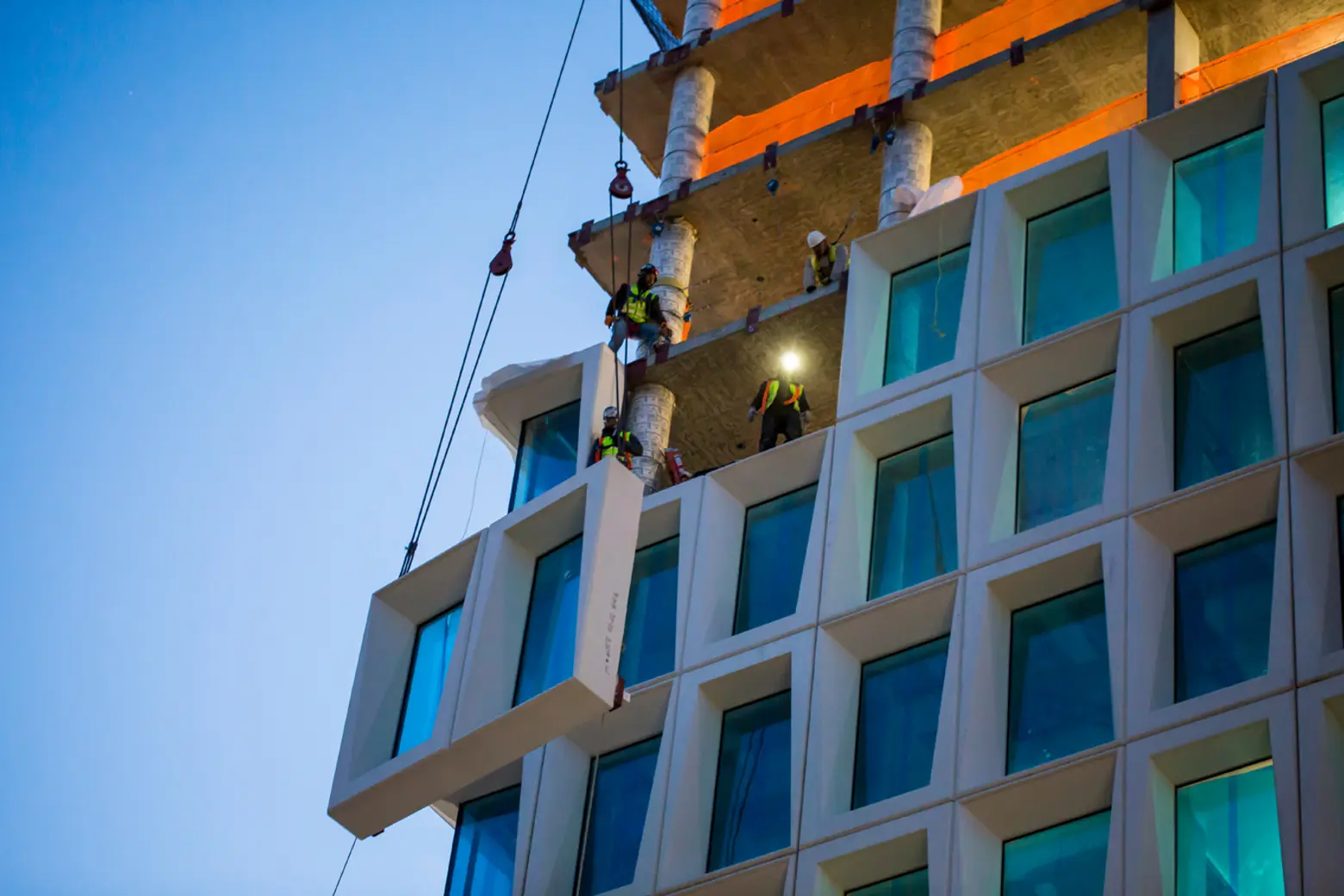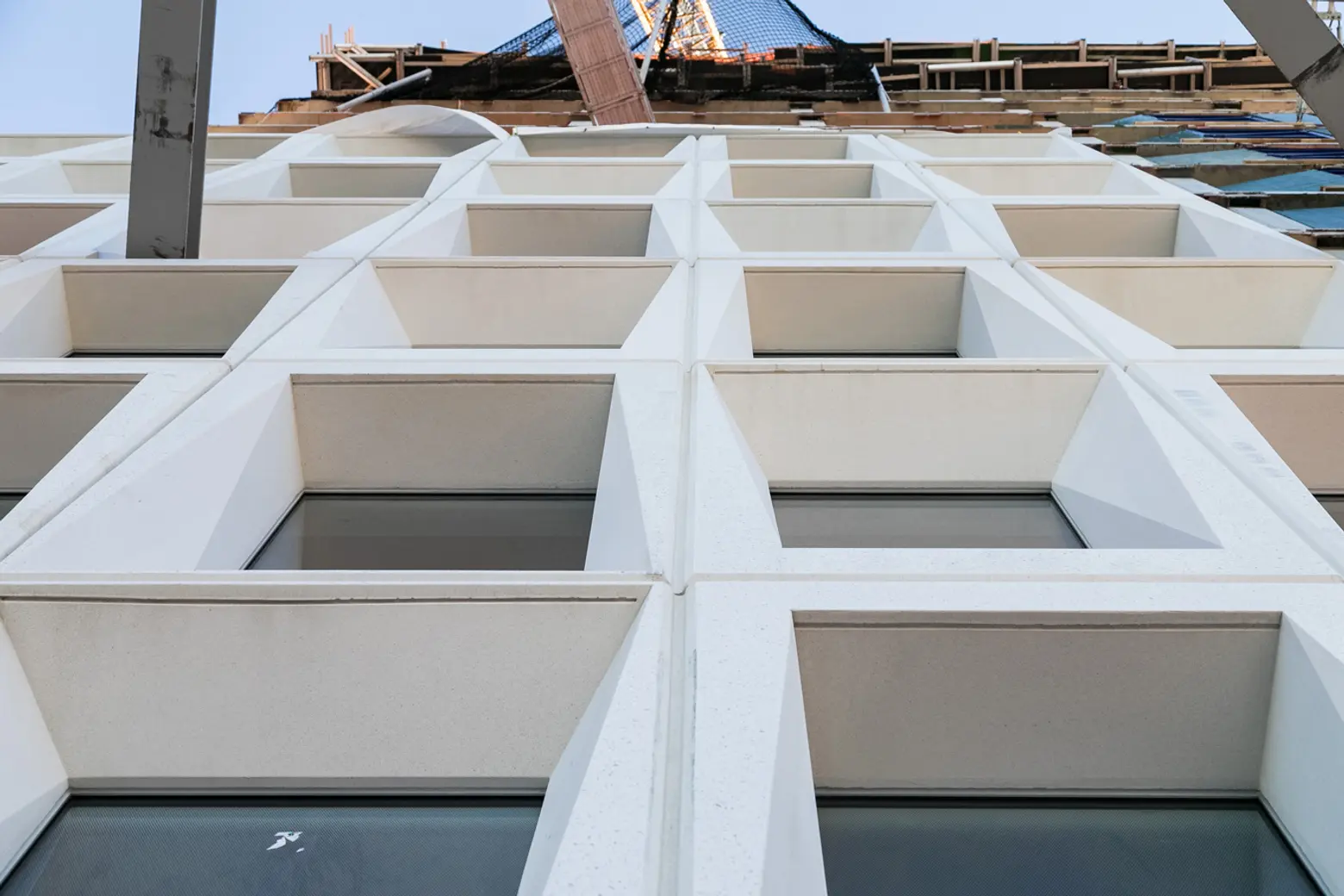 As 6sqft reported last October, 1 South First's construction is making solid progress. As of last month, the building is currently up to its 27th floor. When work wraps up this fall, the 42-story mixed-use tower will become the tallest in the Williamsburg neighborhood at 435 feet tall.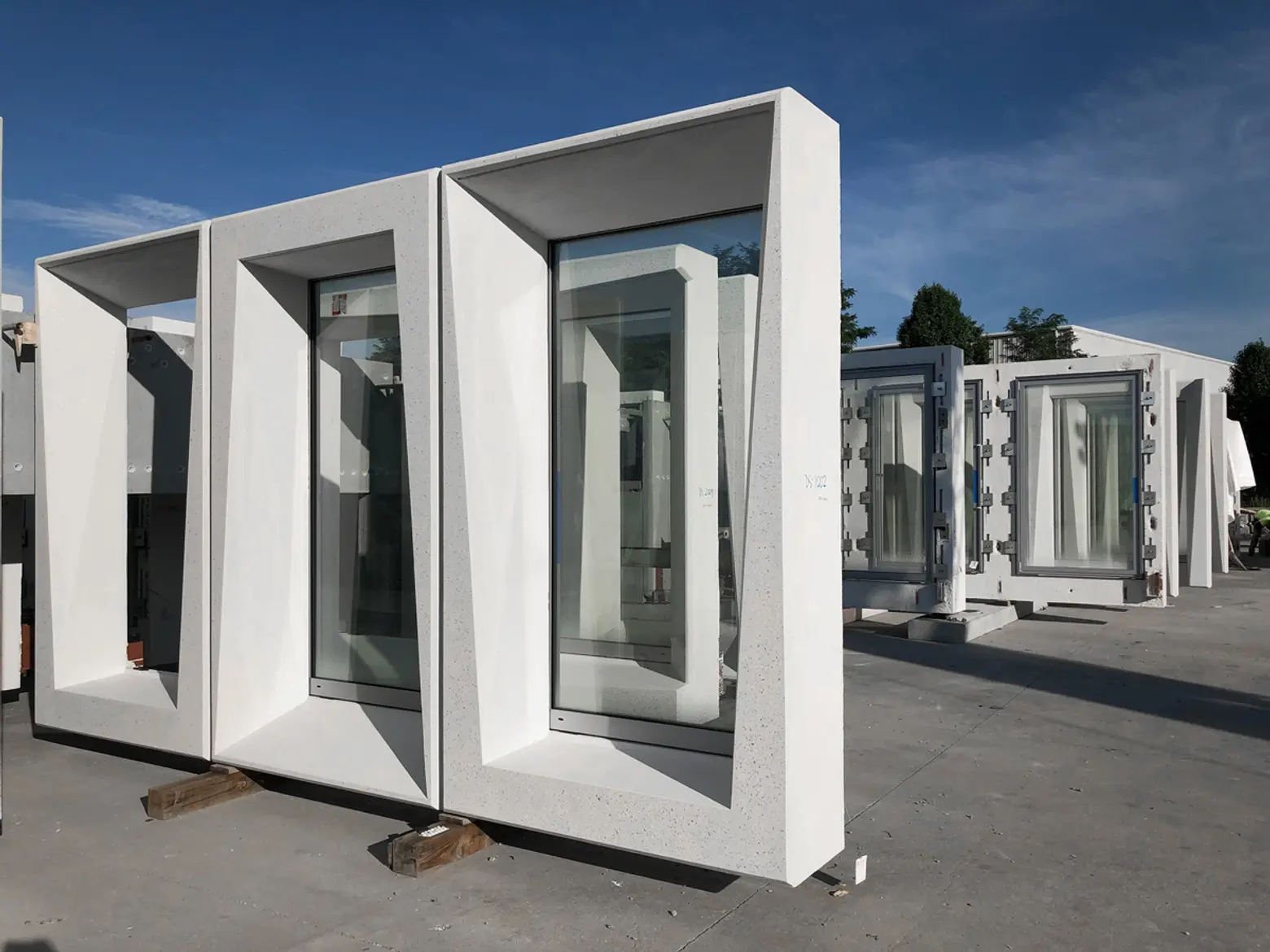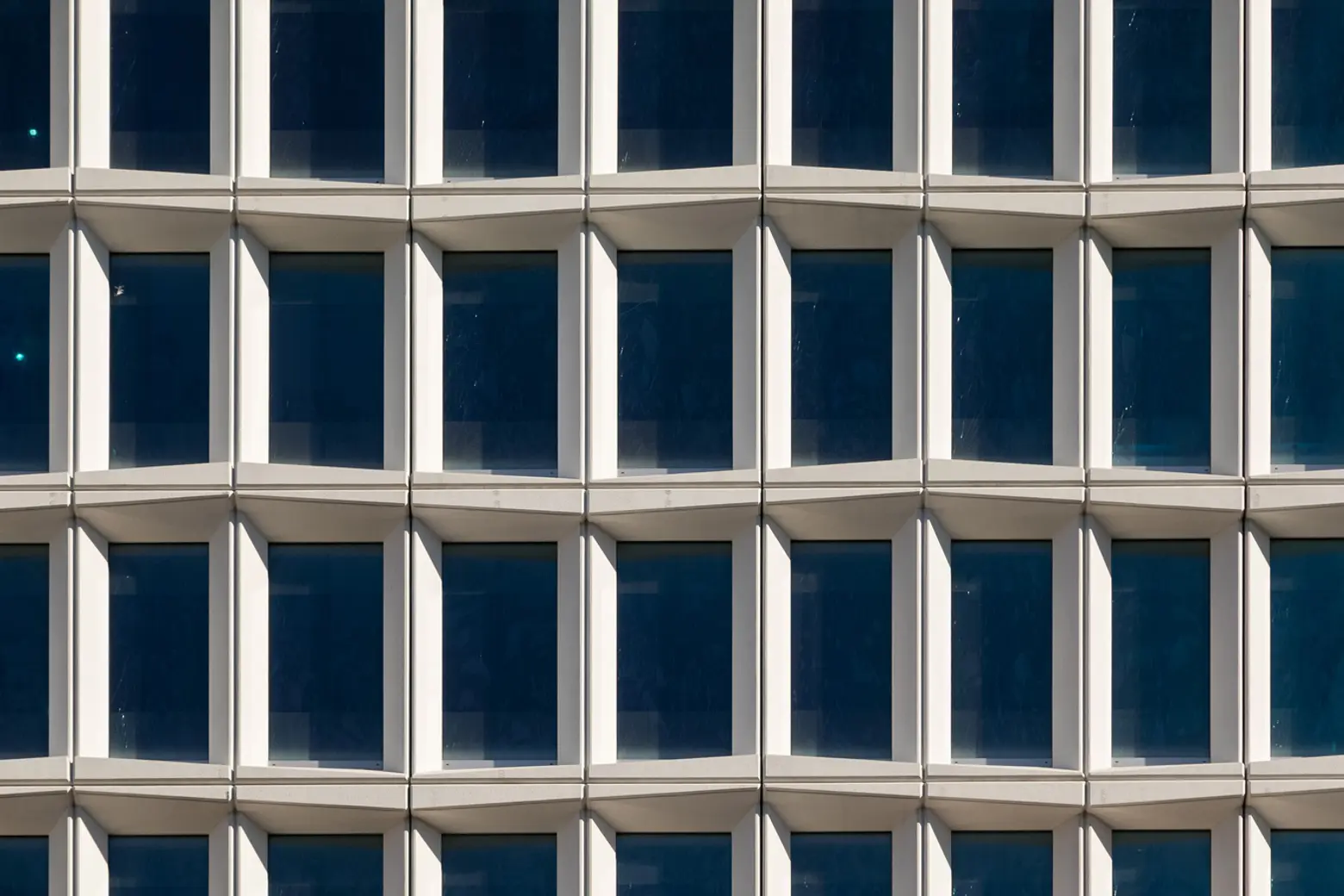 The building consists of two interlocking structures, both with a facade of all-white precast concrete. According to Gate Precast Company, the model was developed "with intelligent families, thus creating the ability to preserve the model and subsequent families that drove the additive manufacturing specific tool path and slicer program."
The design of the exterior was made to look like the molecular pattern and forms of sugar crystals, an ode to the former sugar manufacturing site on which it now sits. The facade is also designed to self-shade, with "each elevation formed to respond to its specific solar orientation," as CityRealty reported.
A spokesperson for the Gate Precast Company told 6sqft in an email: "The efficiency of the design-assist modeling process compressed the design schedule and allowed for several changes along the way to optimize the design without adding much time to the schedule."
"Additionally, the design team was given the assurance the façade as detailed in the model would be realized at 260 Kent. Whatever changes were made to the model were reflected in shop tickets utilizing automation."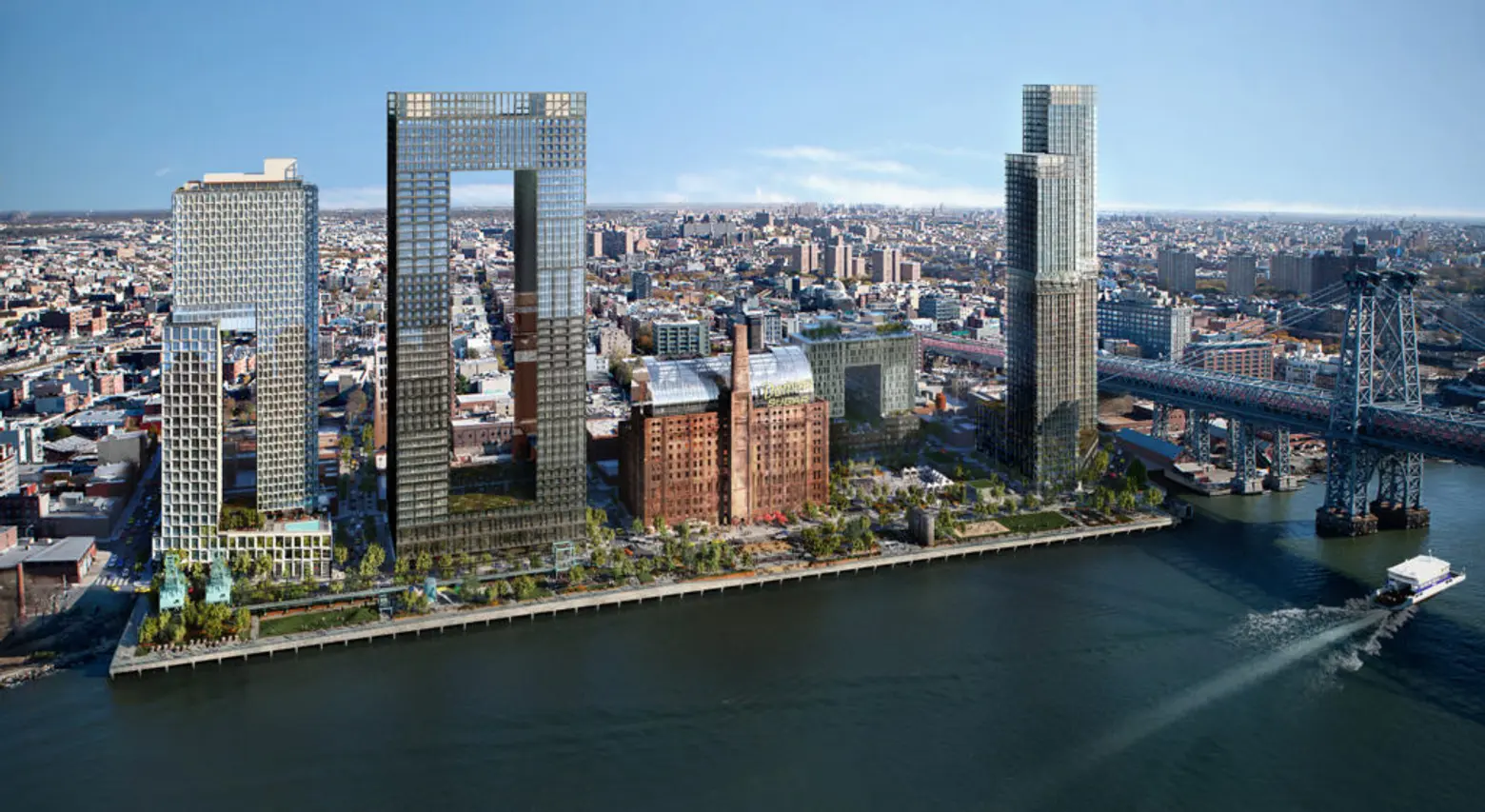 Rendering of completed Domino redevelopment shows 1 South First on far left via Two Trees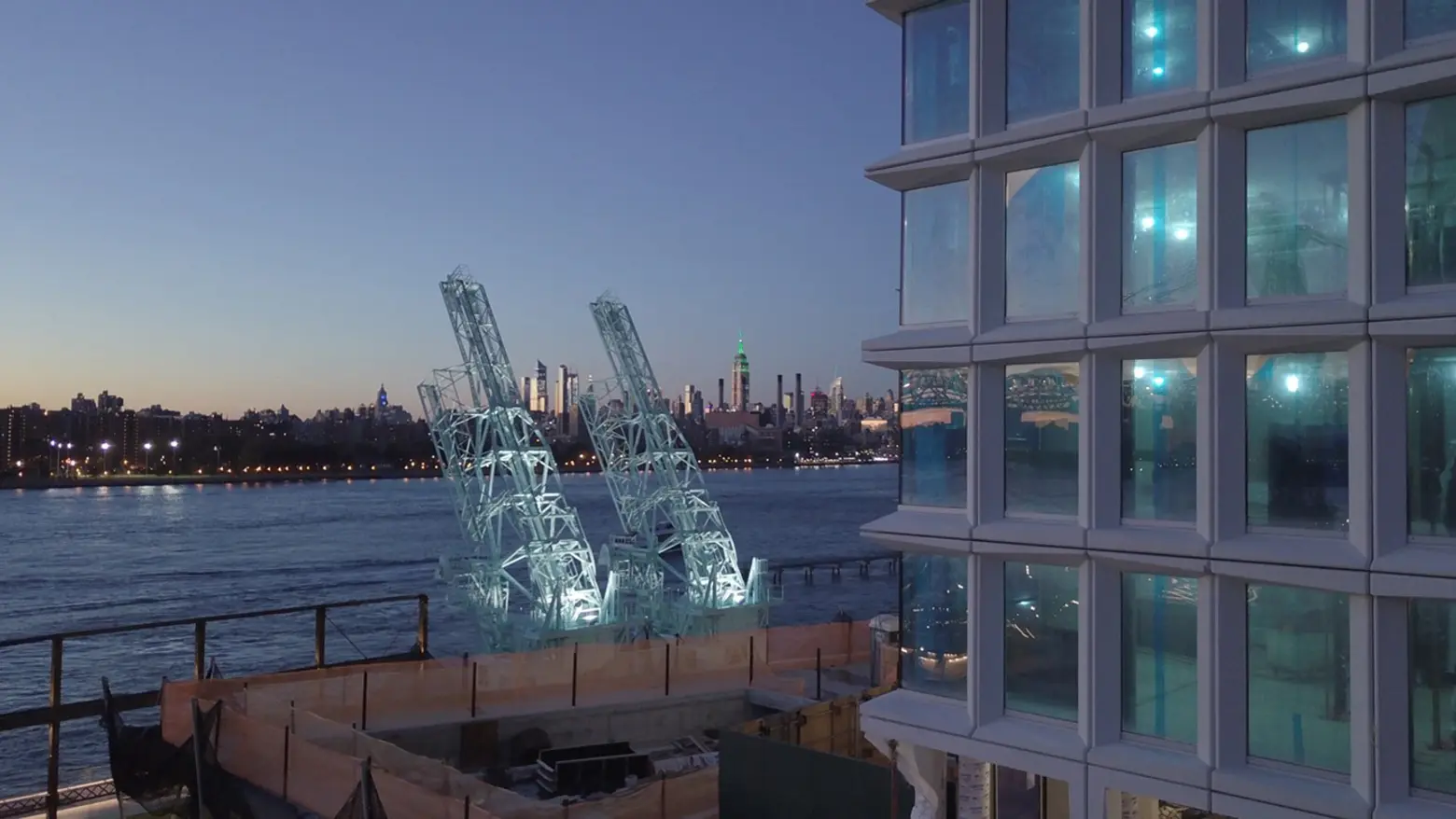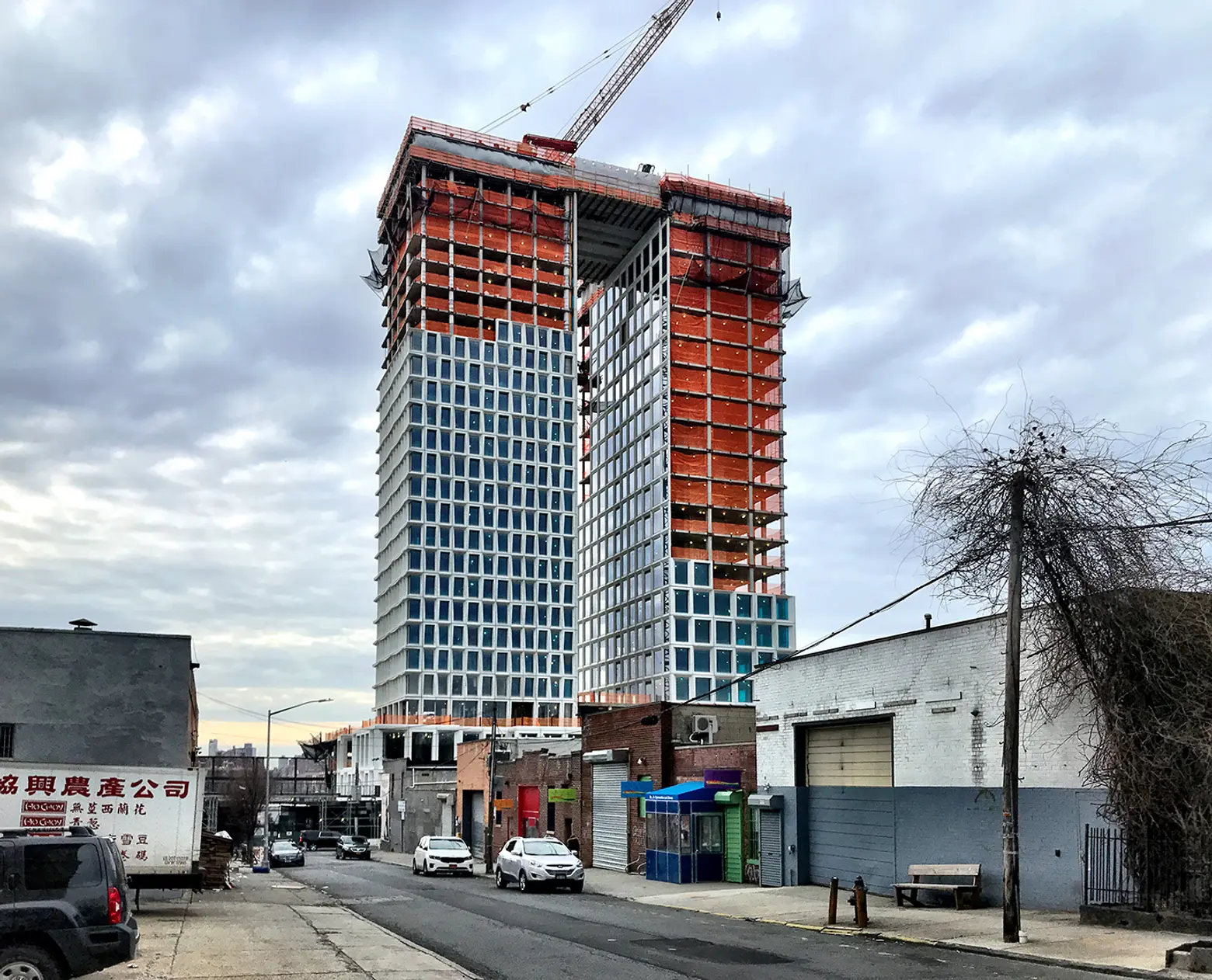 Via CityRealty
Once it opens this year, 1 South First will join 325 Kent, which is already opened, and the Domino Park, the waterfront public recreational space that opened last summer, all developed by Two Trees Management.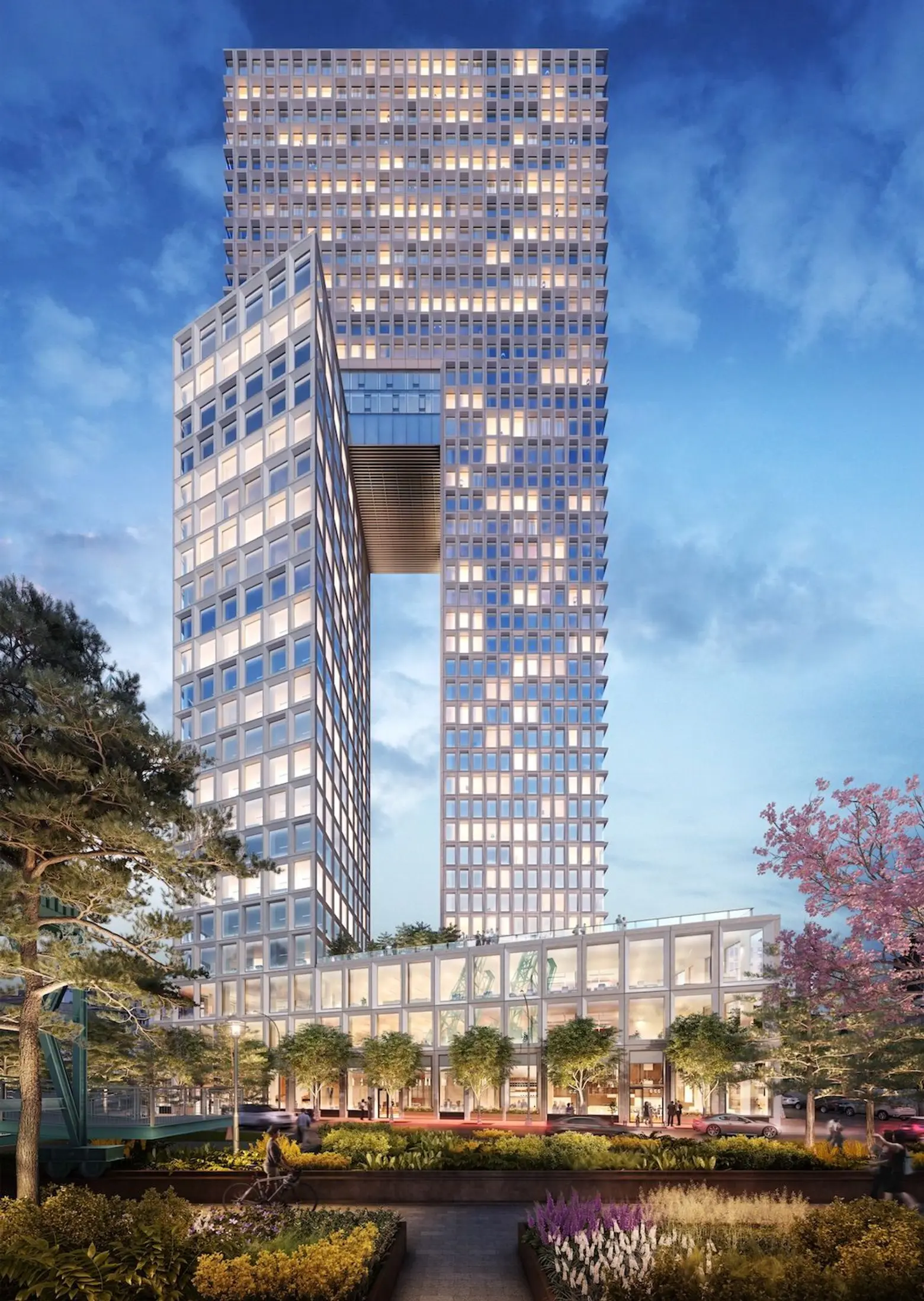 Rendering via DBox
The tower will feature 330 rental apartments, with 20 percent of them made affordable, and 150,000 square feet of offices and 13,000 square feet of retail. Amenities include a shared communal terrace, business lounge, kid's room, and a fitness center.
[Via CityRealty]
RELATED: 
Facade photos courtesy of Gate Precast Company unless otherwise noted