Affordable housing lottery launches for 100 units at Brooklyn Bridge Park's Pier 6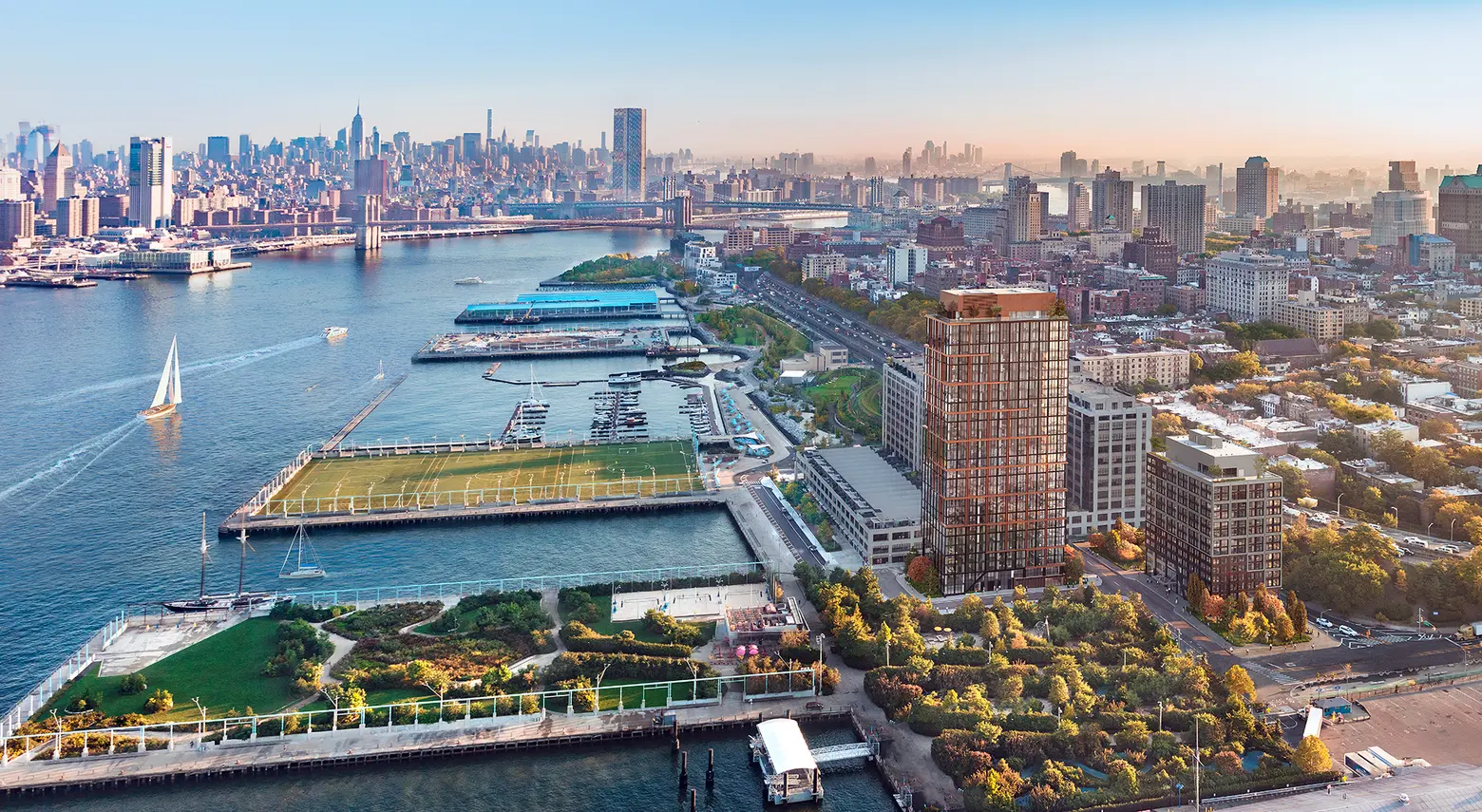 Pier 6 and Brooklyn Bridge Park via MOSO Studio
Pier 6 and Brooklyn Bridge Park via MOSO Studio
It's been just over a year since construction began at Brooklyn Bridge Park's two-towered Pier 6 development, and as of today, the affordable housing lottery has launched for 15 Bridge Park Drive, the 15-story tower (the other is 28 stories). The buildings are designed by ODA New York and have a slew of amenities, including a fitness facility, 4,000-square-foot landscaped roof terrace, and a children's playroom. 15 Bridge Park Drive has a total of 140 units; the 40 not included in the lottery are market-rate. The remaining 100 are reserved for households earning 80, 130, and 165 percent of the area median income and range from $1,394/month studios to $4,380/month three-bedrooms.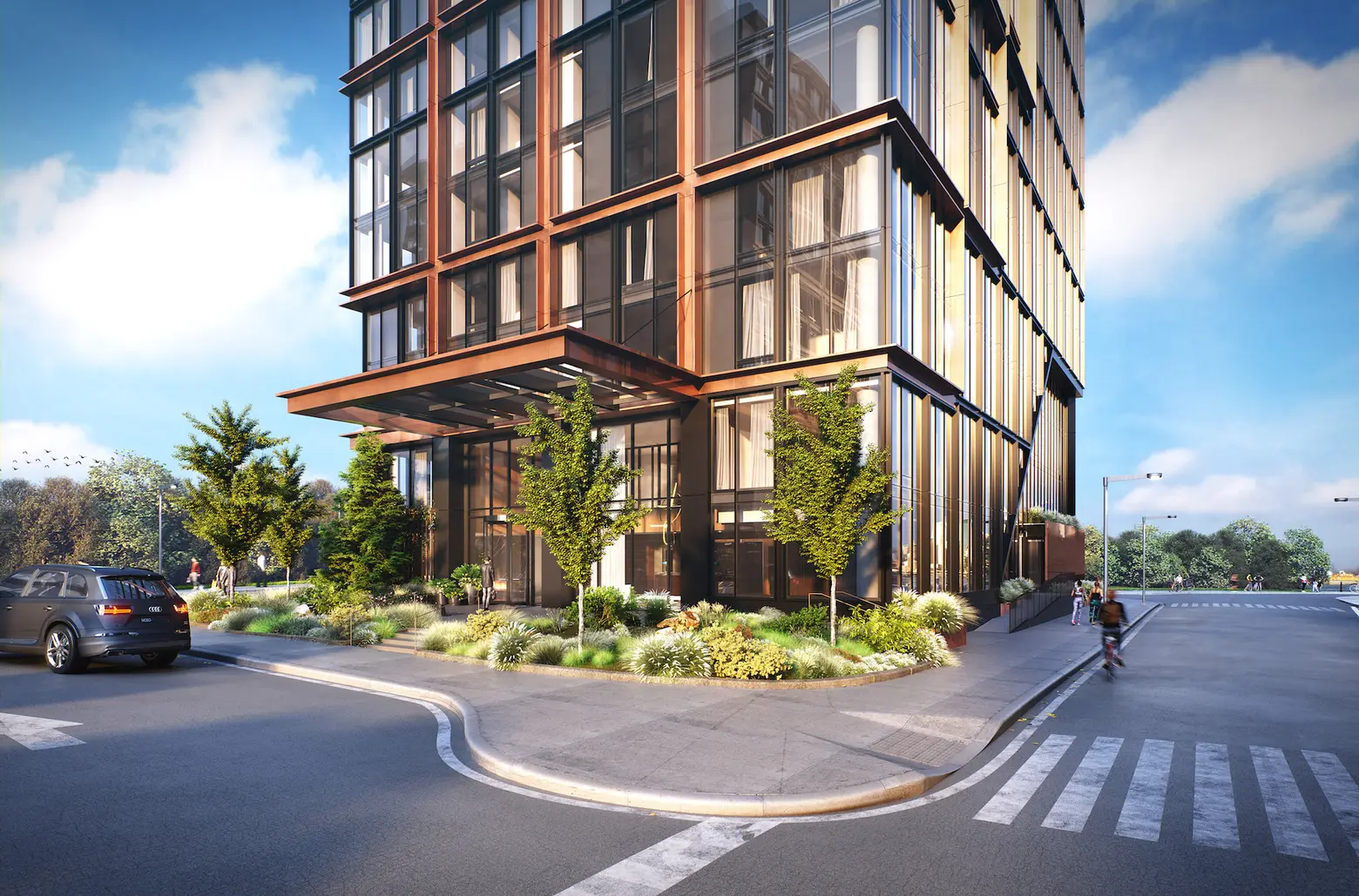 Rendering of the Quay Tower via MOSO Studio
The Pier 6 project faced a ton of scrutiny from the very beginning. When Brooklyn Bridge Park's governing document was drawn up in 2006, it said development could only be built in the green space if its purpose was to bring in money to maintain the park. However, RAL Development Services and Oliver's Realty Group's towers will bring in private income. There is also frustration that not all the units will be affordable, and those that are, are for upper-middle-income households. Nevertheless, in May, the Brooklyn Heights Association, the group against the project, dropped its lawsuit against the Brooklyn Bridge Park Corporation after the court ruled that construction could proceed.
The taller tower, 50 Bridge Park Drive aka the Quay Tower, will have 126 condos. Current listings range from a $2.1 million two-bedroom to an $8 million five-bedroom. Move-ins here are expected next year, with the rentals at 15 Bridge Park Drive anticipated to be completed in spring 2019.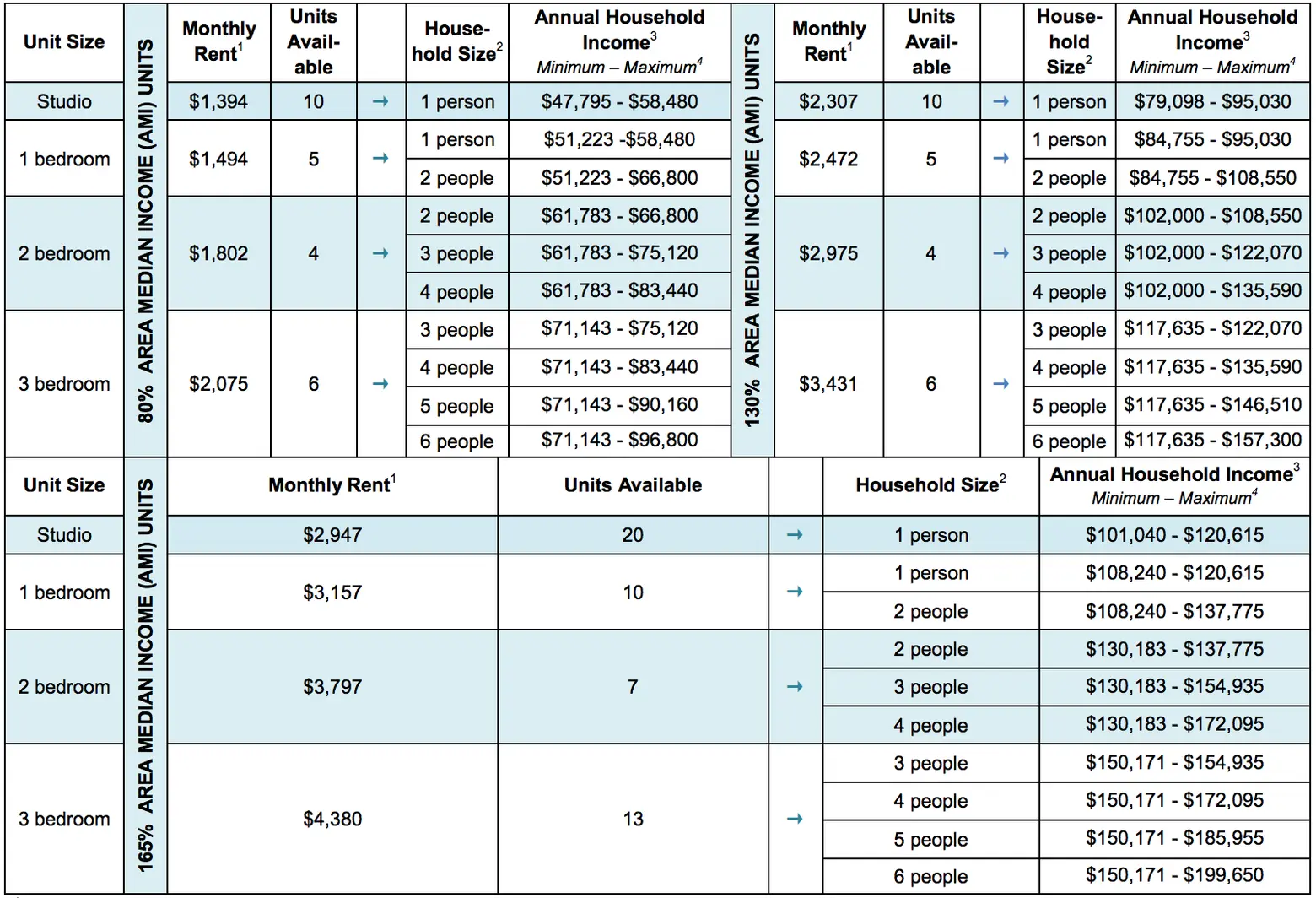 Qualifying New Yorkers can apply for the affordable apartments at 15 Bridge Park Drive until November 9, 2018. Complete details on how to apply are available here (pdf). Questions regarding this offer must be referred to NYC's Housing Connect department by dialing 311.
Use 6sqft's map below to find even more ongoing housing lotteries.
If you don't qualify for the housing lotteries mentioned, visit CityRealty.com's no-fee rentals page for other apartment deals in the city. And find market-rate listings for 15 Bridge Park Drive here and for 50 Bridge Park Drive here.
RELATED: