$80M Upper East Side mansion could set a record for most expensive townhouse ever sold in NYC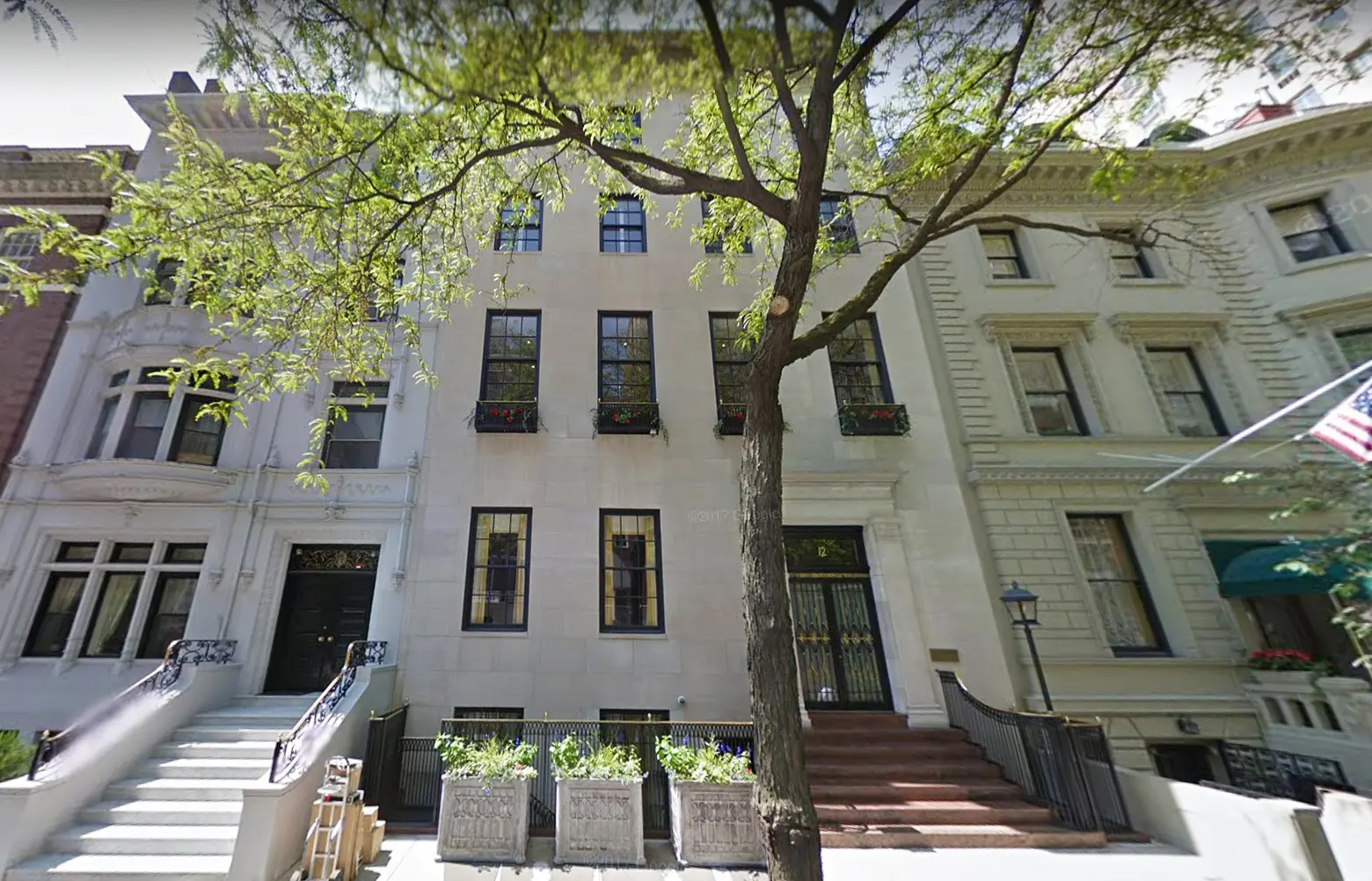 Google Streetview of 12 East 69th Street
A 20,000-square-foot Upper East Side mansion–complete with its own red velvet movie theater, panic room, and double-height library, has entered contract priced at $80 million. And according to the Wall Street Journal, if it closes at that price the property will become the most expensive townhouse ever sold in New York City. The sale would beat out a record set just this year, when the 25,000-square-foot, 41-foot-wide townhouse at 19 East 64th Street belonging to art heir David Wildenstein closed for $79.5 million. This home, located at 12 East 69th Street, came on the market in 2013 for roughly $114 million but was delisted after a price cut to $98 million in 2014.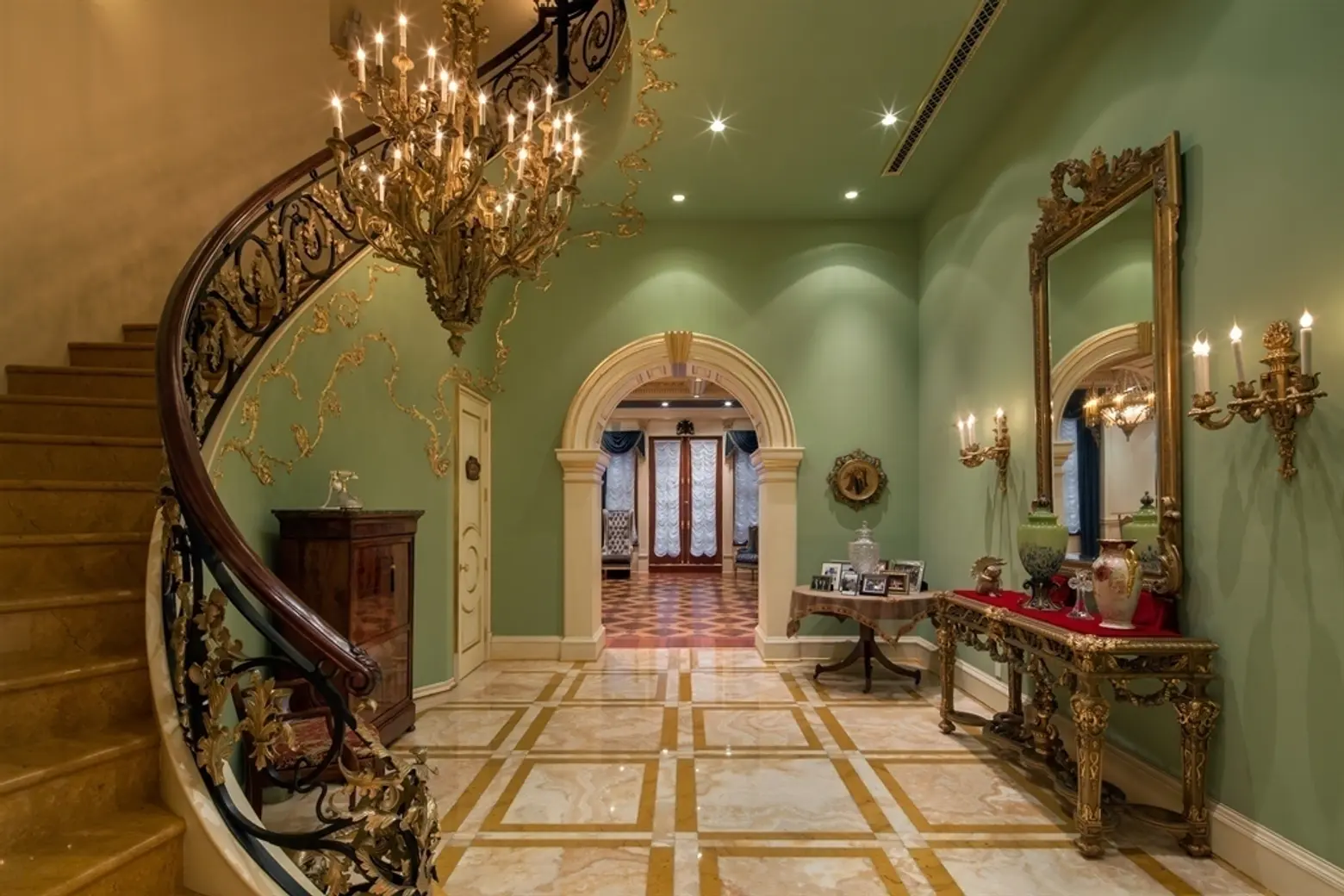 Photo from the home's 2014 Corcoran listing
The home was sold by Vincent Viola, the billionaire owner of the National Hockey League's Florida Panthers, and his wife Teresa, president of Maida Vale Designs, a custom stationary company. (Vincent was briefly considered as President Trump's nominee for secretary of the army.) According to WSJ, the couple paid $20 million for the property in 2005.
WSJ reports that the buyer is the same person who snatched up Robert's Diamonds $59 million penthouse at the condo tower 15 Central Park West. It sold for $50.5 million earlier this year.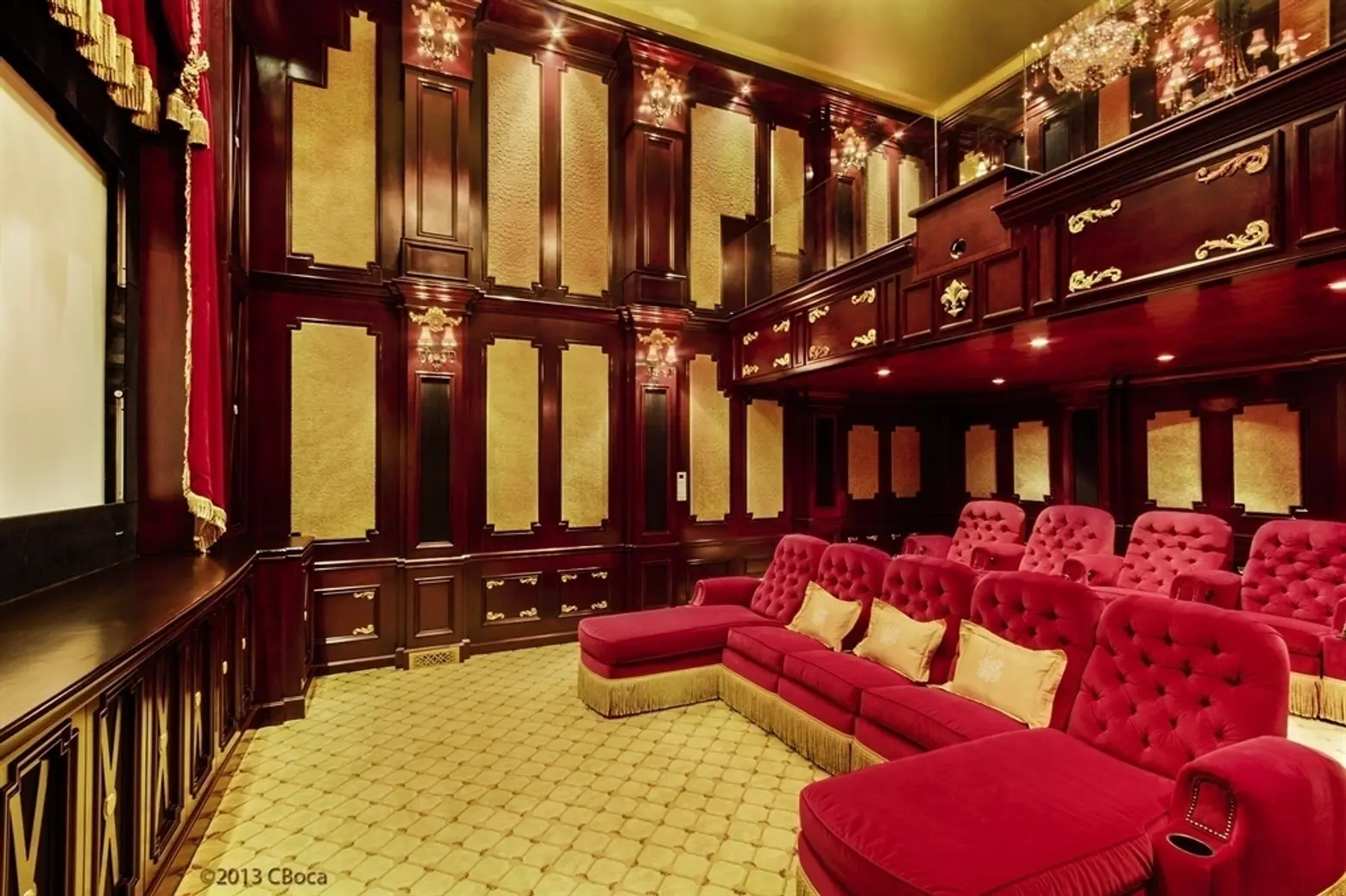 Photo from the home's 2014 Corcoran listing
The 40-foot-wide, seven-bedroom townhouse dates back to 1884. It was renovated in the last few years by the Violas, who installed the panic room. The space also boasts a red velvet movie theater with a 12-foot screen and balcony, plus a sauna and swimming pool.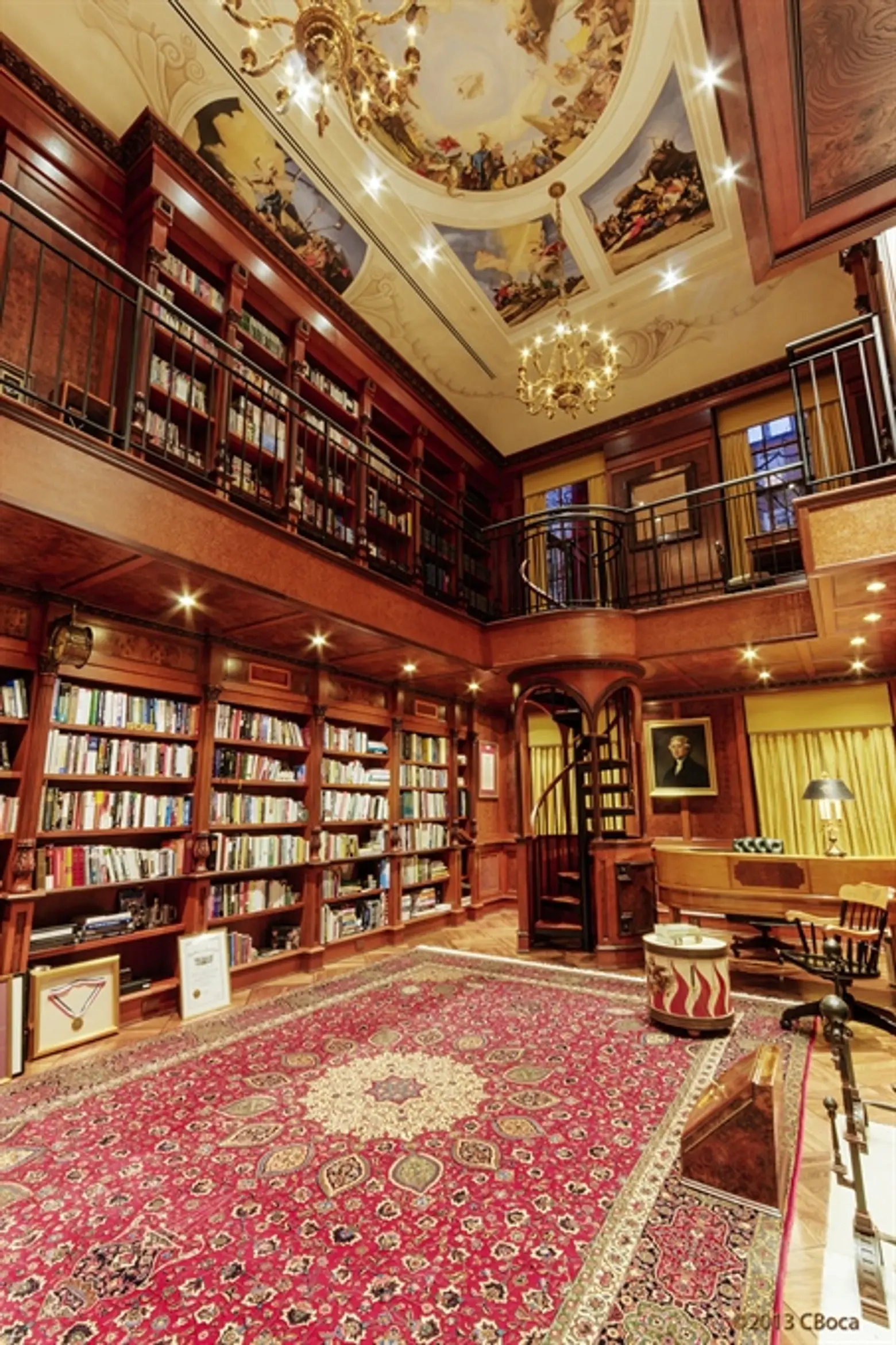 Photo from the home's 2014 Corcoran listing
When 6sqft featured the listing in 2014 (when it was asking $114,077,000) we loved the opulent two-story library, with a celestial ceiling mural, black walnut built-in shelving, and a custom spiral staircase.
Photo from the home's 2014 Corcoran listing
Many of the materials used throughout the home were imported from Europe. The formal dining room, which holds a table for 20, is a replica of one of the dining rooms at the Palace of Versailles in France. Its plaster walls and ceilings are detailed with gold leaf and the black walnut floor has a marquetry "rug border." And the master bath, full of green onyx, resembles a Greek temple, while in the entryway guests are welcomed through Roman-esque arches.
All interior photos are from Corcoran's 2014 listing of the property, but the Violas were represented by Brown Harris Stevens in the recent sale. The property wasn't formally listed for sale at the time the contract was signed, according to WSJ. Take the full interior tour here >>
[Via the Wall Street Journal]
RELATED: