On the market since 2009, $36.5M Upper East Side mansion has just about everything but a buyer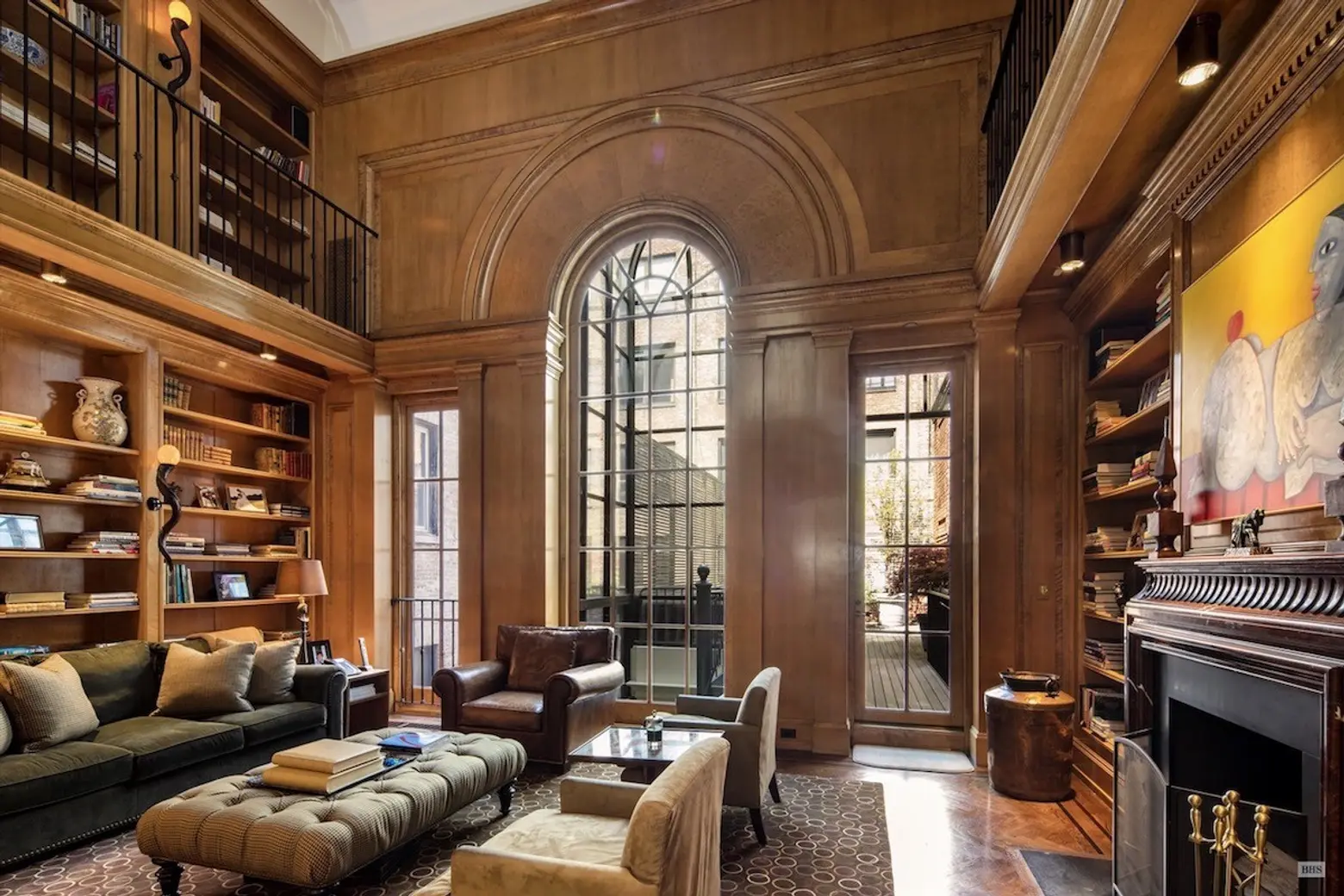 This undeniably grand home of pale carved limestone in the Beaux Arts style, designed by turn-of-the-20th-century architects Clinton & Russell, is in its element on what's known as the most valuable corridor on the Upper East Side just across from Central Park. And unlike many of its kind, the interiors of the 25-foot-wide, 11,500-square-foot mansion at 7 East 67th Street are neither overly opulent and intimidating nor tastelessly renovated. There's an elevator, gym, double-height library, two grand staircases, and decks and terraces around every turn. Why, then, has this home been seeking a buyer since 2009? It's certainly possible that when other houses like this are asking less than half its current price of $36.5 million, an ask of $37 million nearly a decade ago that hopped to $49.5, fell to $42.5, and steadily dropped since then might have less appeal for buyers when the choices are many.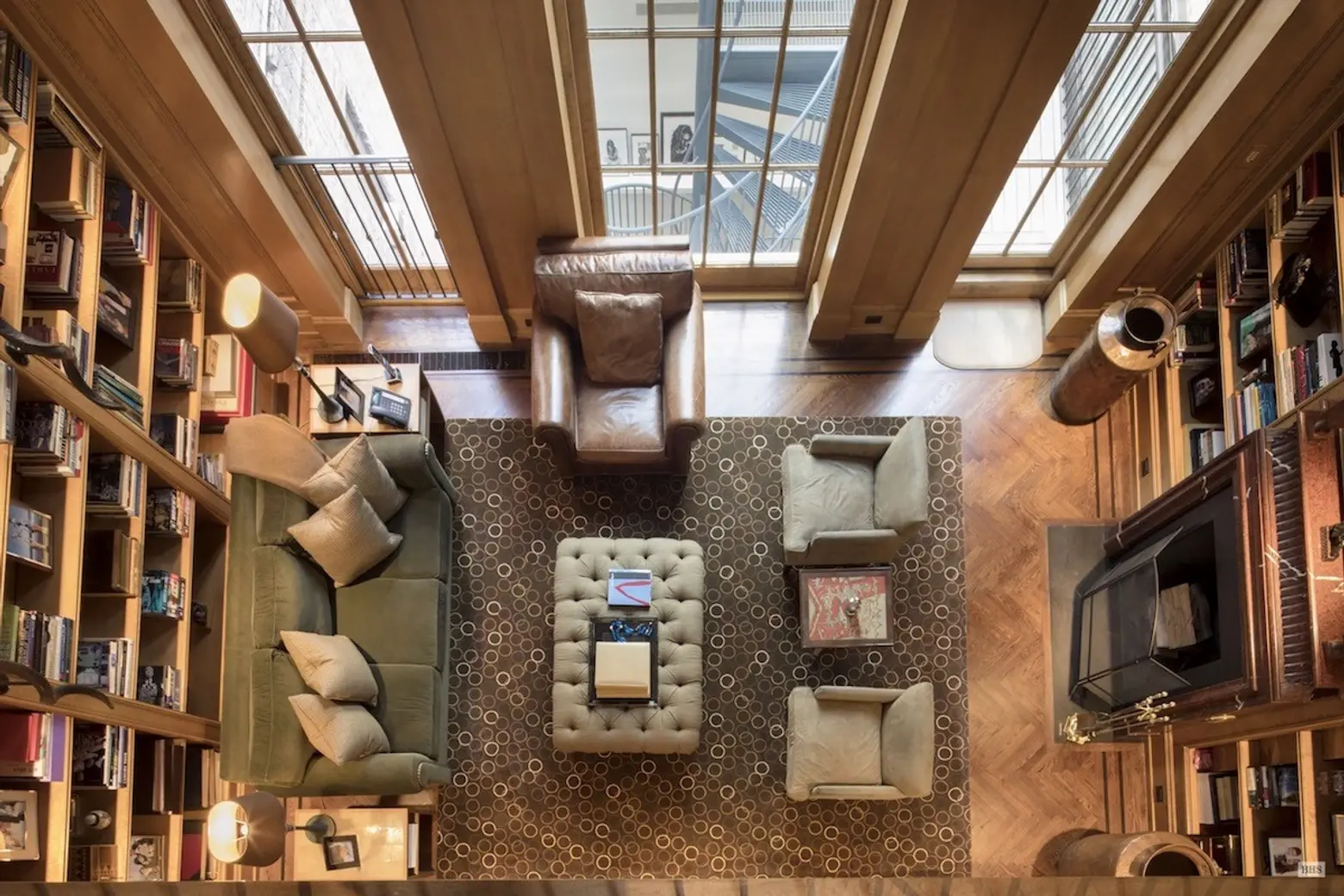 But when it comes to buyers, all it takes is one. The home's recent history and subsequent pricing are storied, like many whose owners are prone to the human conditions that spare limestone and brick. It was purchased in 2007 by the late hedge funder Charles Murphy who experienced a fall from grace and, we assume, wealth shortly thereafter when the firm that employed him, Fairfield Greenwich Group, was found to be heavily invested with Bernie Madoff and subsequently sued. Murphy's suicide earlier this year may change the imperative behind selling the property, and maybe the price. But the house remains faultlessly buy-able.
It's been renovated with the highest quality workmanship and attention to detail, with features that impress but don't overwhelm–like a breathtaking north-facing double-height library with a 20-foot-tall Palladian window that opens to an exquisite terrace with a fireplace.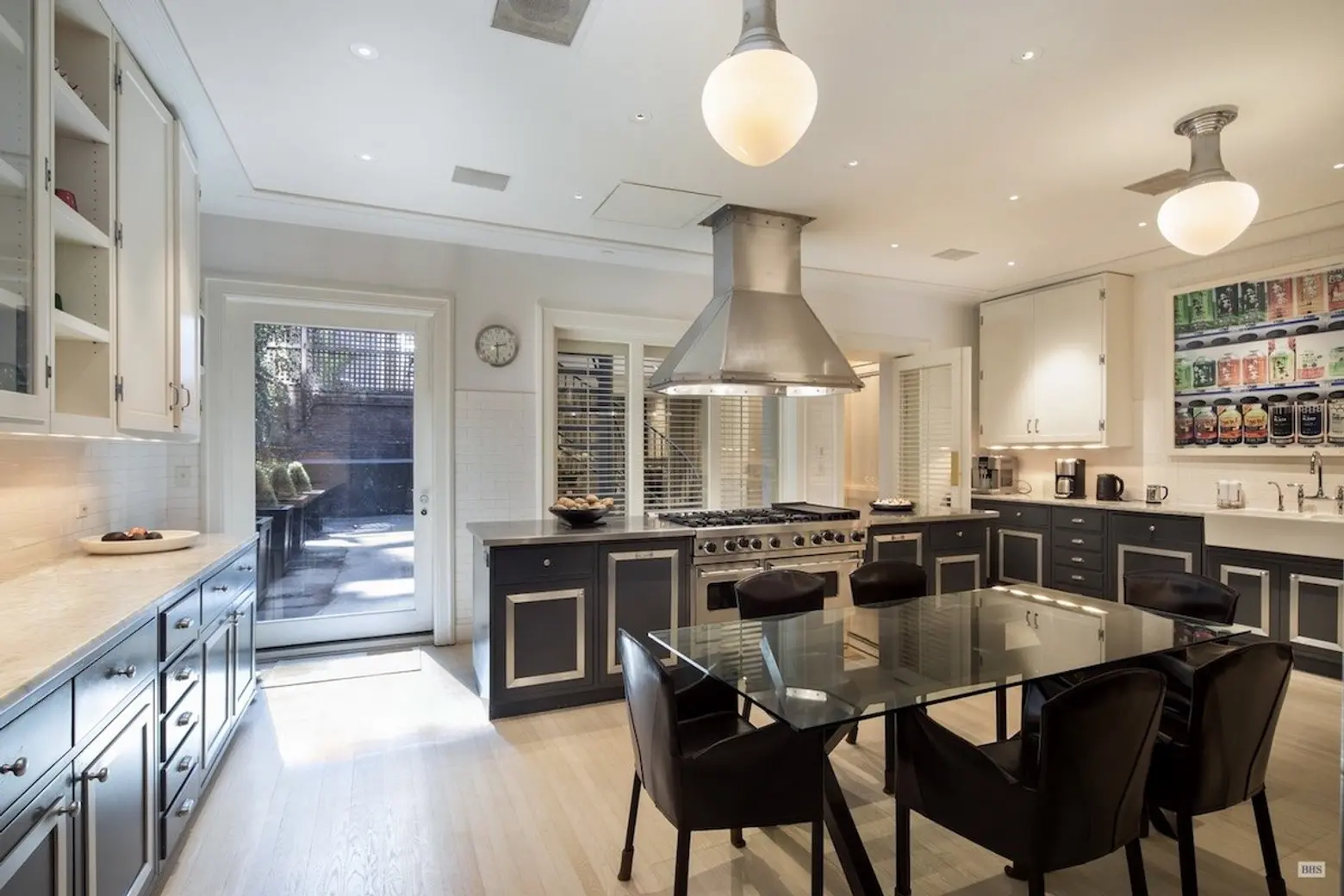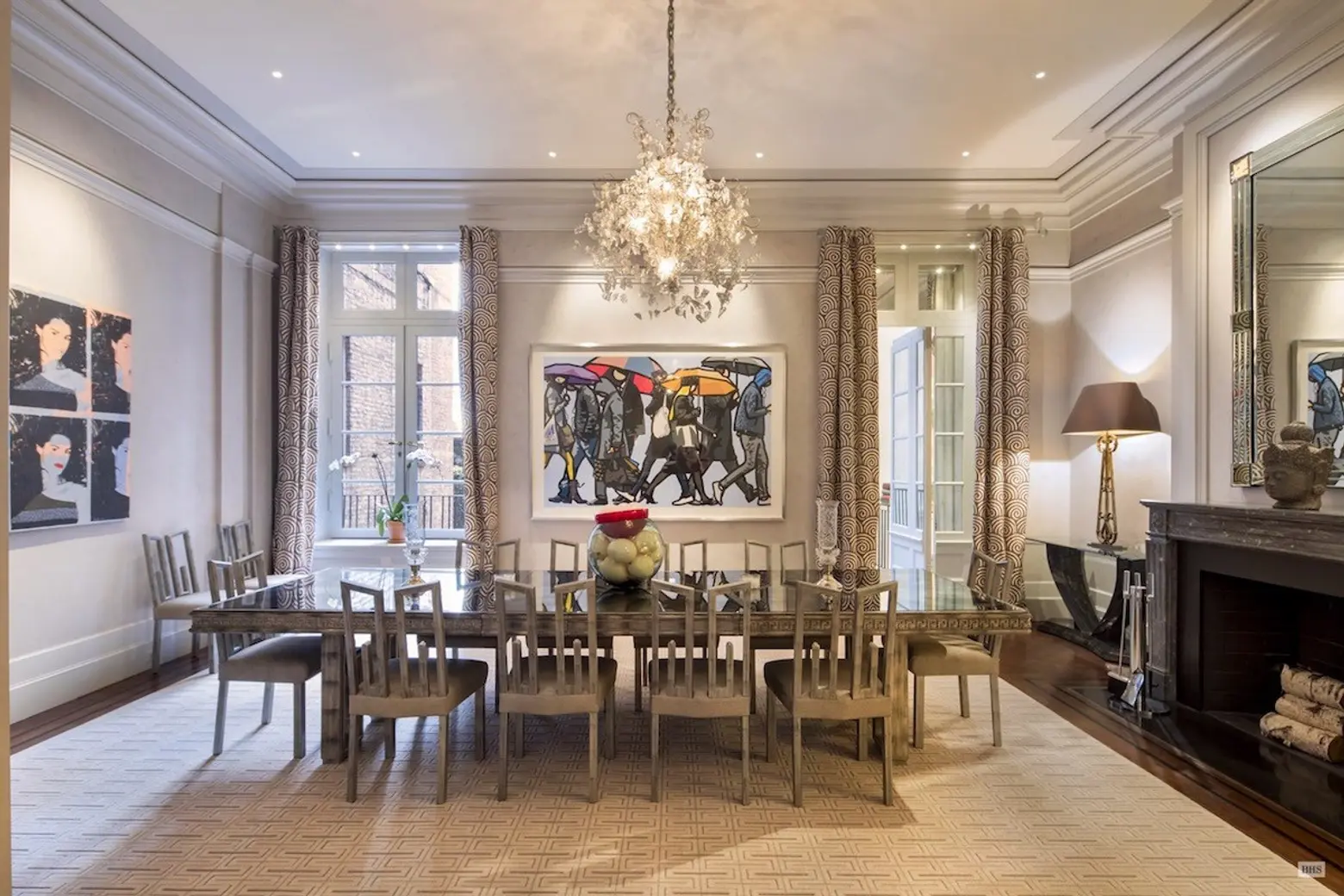 The home's previous owner, according to the listing, undertook a complete gut renovation that took several years with refinements and upgrades added in the years following. The kitchen and dining room are thoroughly modern, simple and stylish in black and silver, both luxurious and welcoming for guests and family.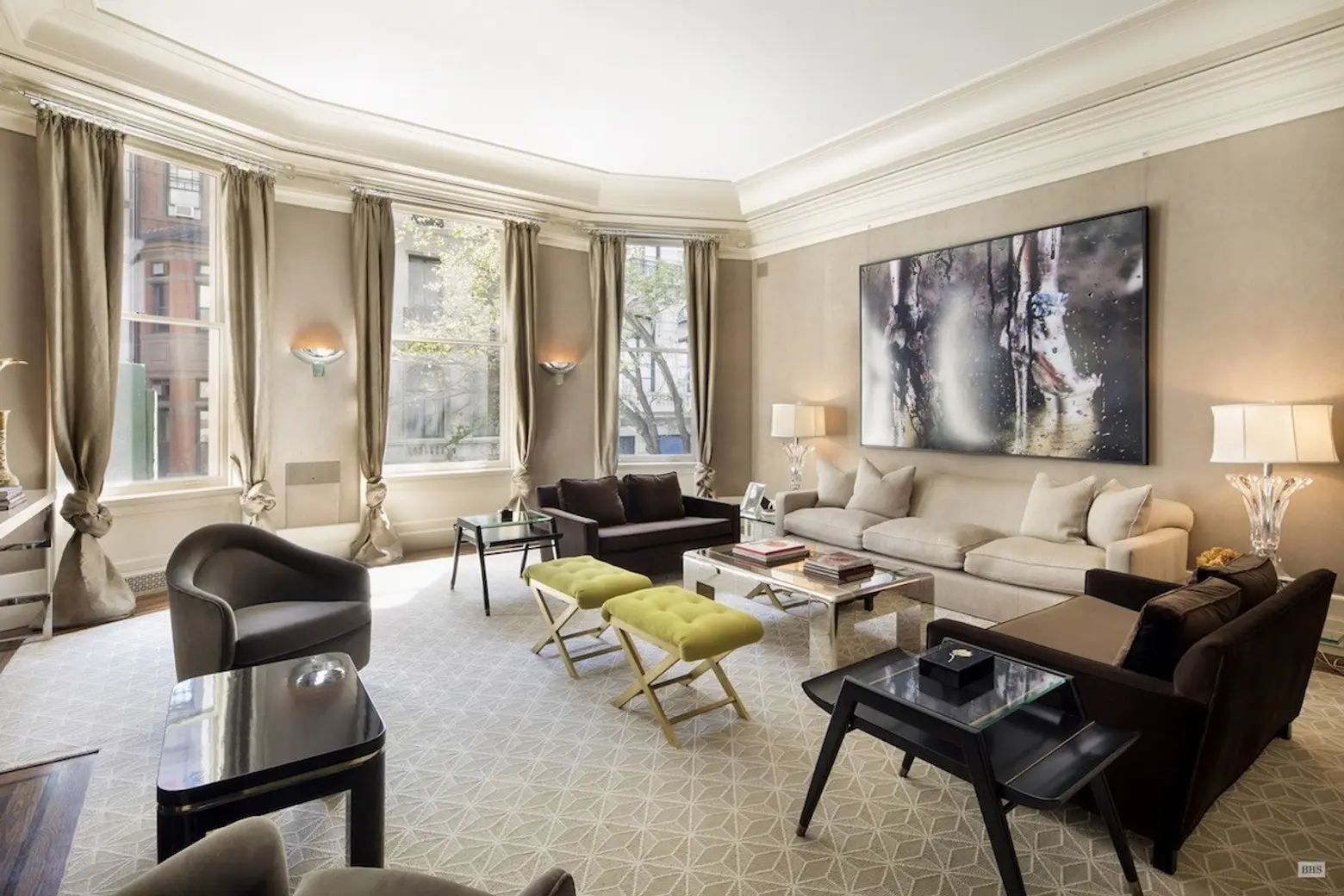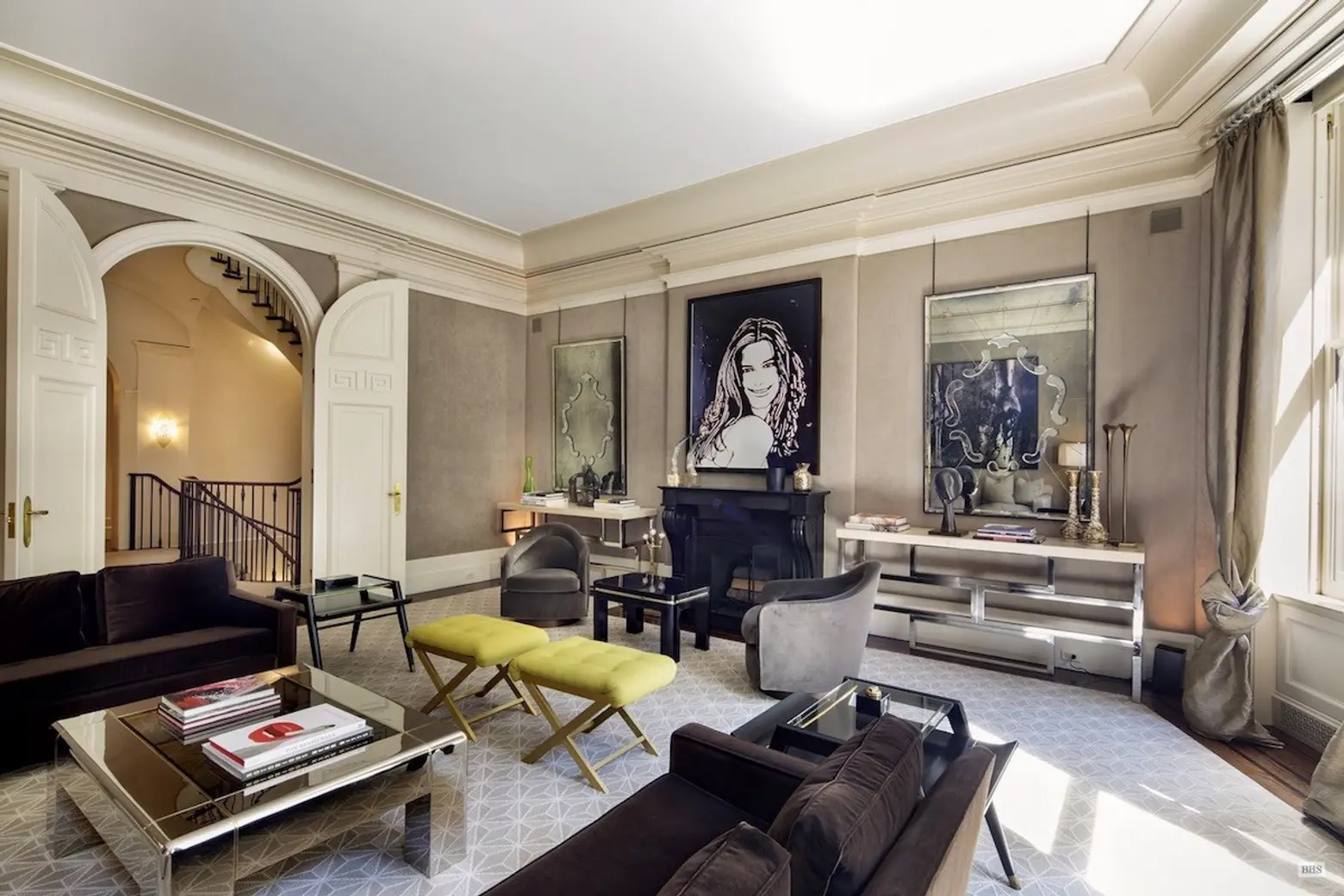 This residence contains 19 rooms, including a 1,971-square-foot finished basement, eight bedrooms, seven full baths, three half baths, and 11 working fireplaces. Living and entertaining spaces are well-designed and elegant; staff quarters, a gym, an elevator and a wine cellar assure that day-to-day life runs smoothly (at least as much as a house can assure such things). The 2,217 square feet of exterior space includes a patio off the breakfast room, terrace off the library, and a landscaped roof with views toward nearby Central Park.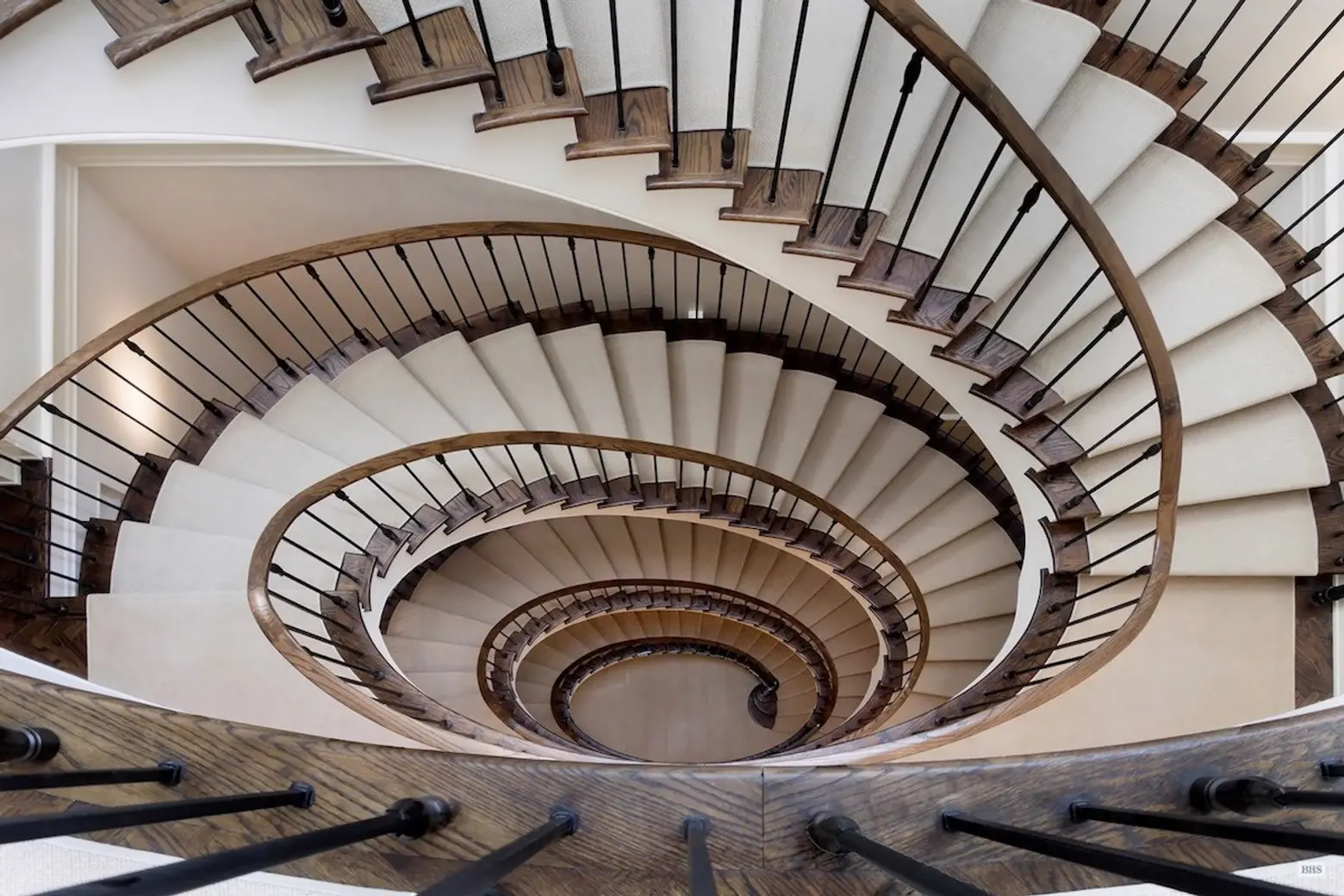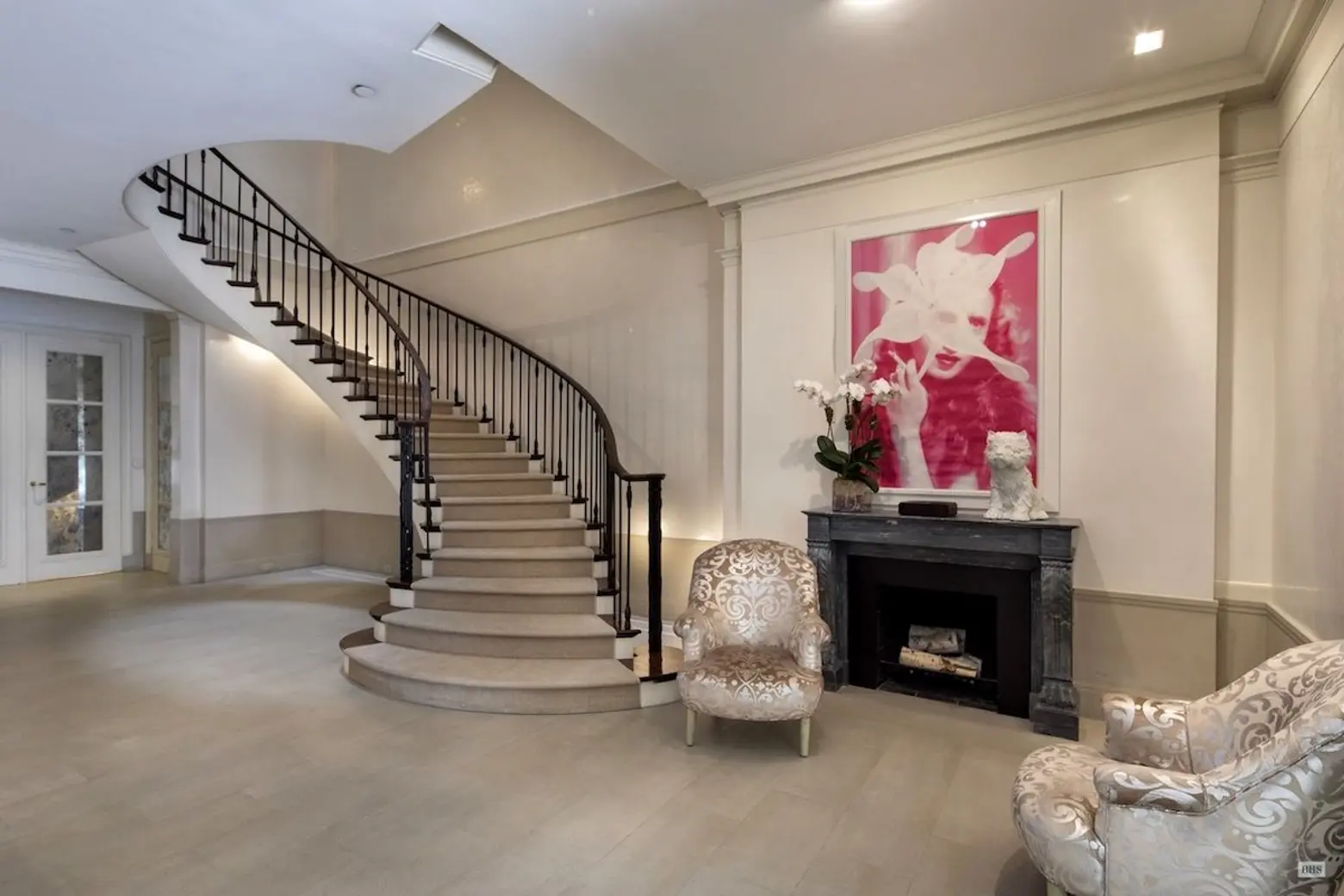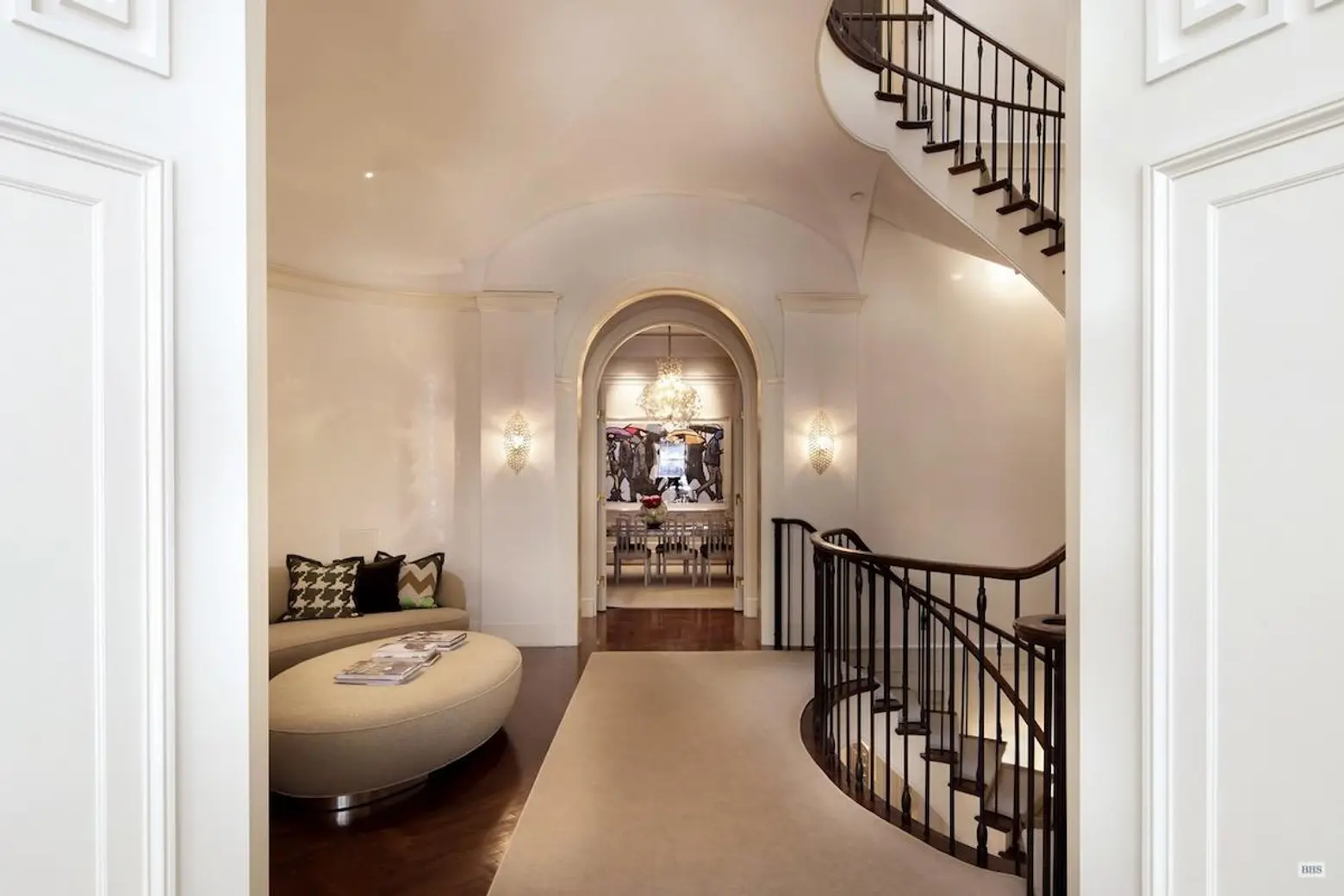 A five-story curved staircase is indeed as extraordinary as the listing claims, topped by a skylight that floods the building with light.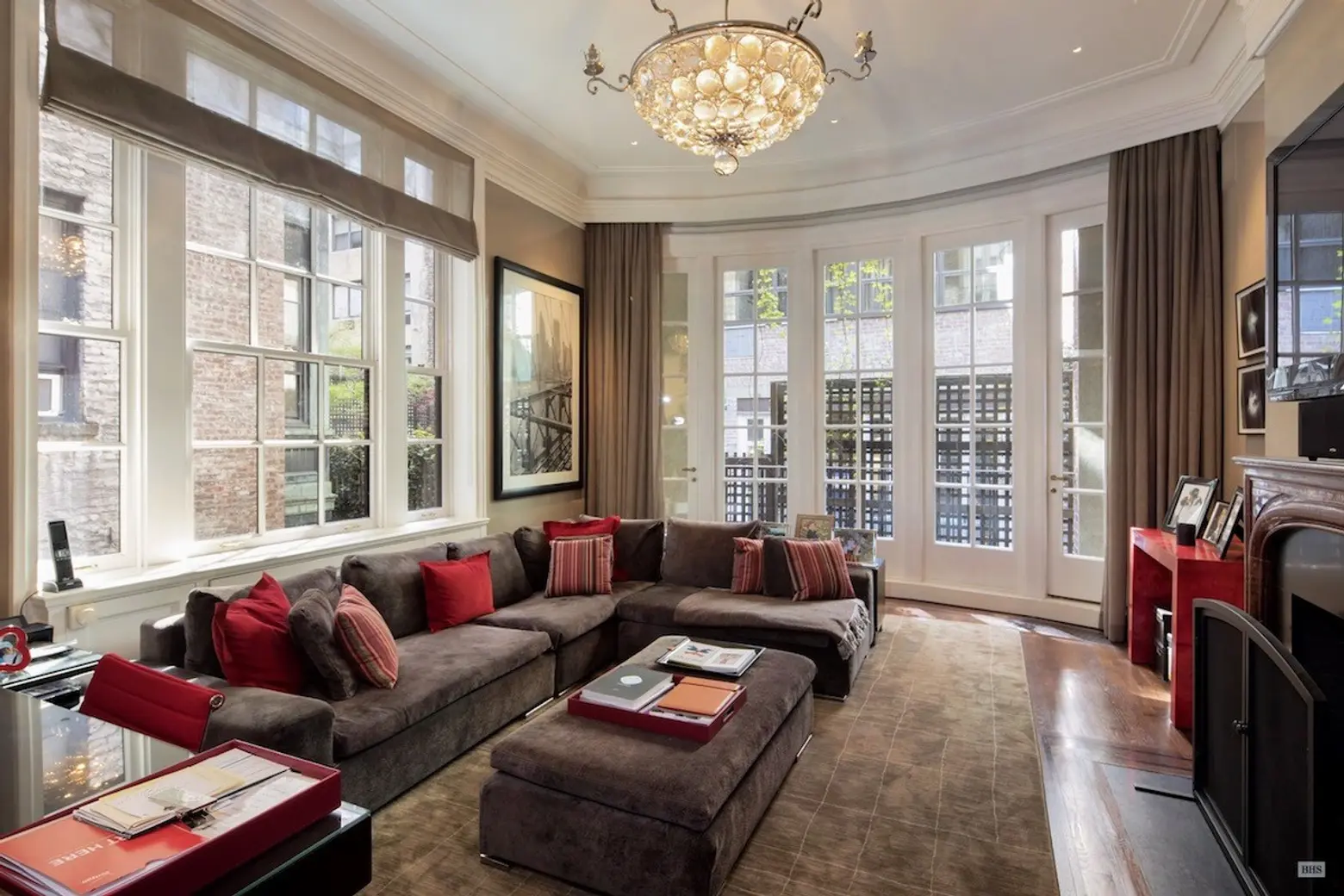 A secondary staircase, too, is a work of art in wrought iron with walls of glass, accessing the upper floors while providing a column of light at the back of the building.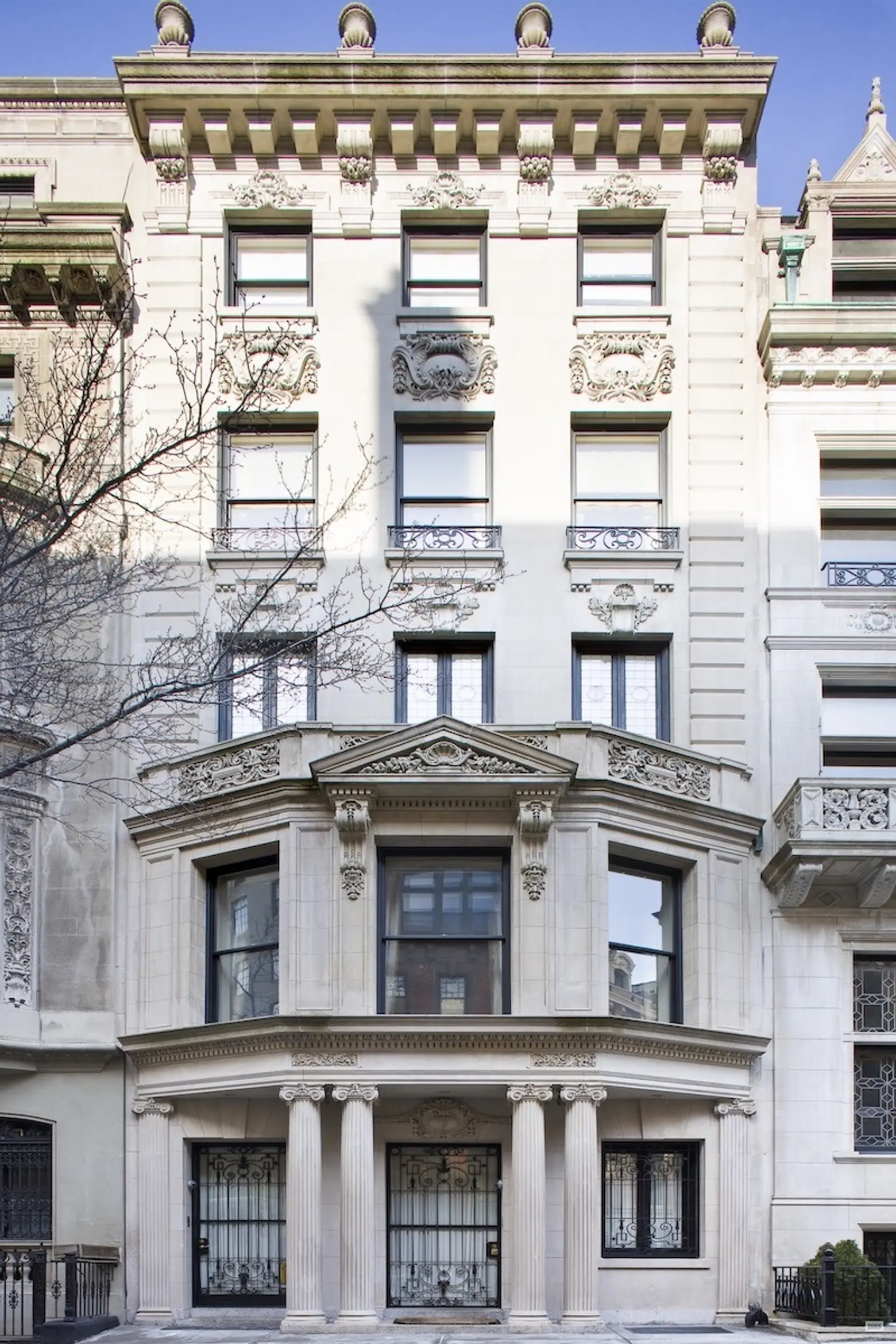 While you could say the neighborhood is full of exquisitely renovated mansions, this one certainly stands out for location, size, and quality.
[Listing: 7 East 67th Street by Paula Del Nunzio for Brown Harris Stevens]
RELATED:

Images courtesy of Brown Harris Stevens