3 World Trade Center officially opens, the fourth WTC building completed
Via Silverstein Properties
Right on schedule for a June opening, developer Silverstein Properties took the lead in celebrating on Monday the highly anticipated opening of 3 World Trade Center with a ribbon-cutting ceremony. Led by CEO Larry Silverstein, the morning celebration at 3 World Trade Center at 175 Greenwich Street marked the official completion of four of the five buildings in the new World Trade Center complex. With nearly 40 percent of the building leased on opening day, the 80-floor tower designed by Rogers Stirk Harbour + Partners rises to 1,079 feet.
"Starting with 7 WTC and the rest of the towers that followed, we sought to create modern, environmentally-conscious and technologically-advanced offices," Larry Silverstein, the chairman of Silverstein Properties, said in a statement. "Places that foster creativity where young people would want to work and collaborate. That meant great architecture and sustainable design, but also improved transportation, a more vibrant streetscape, new shops and restaurants, great public spaces, and exciting and fun public space art."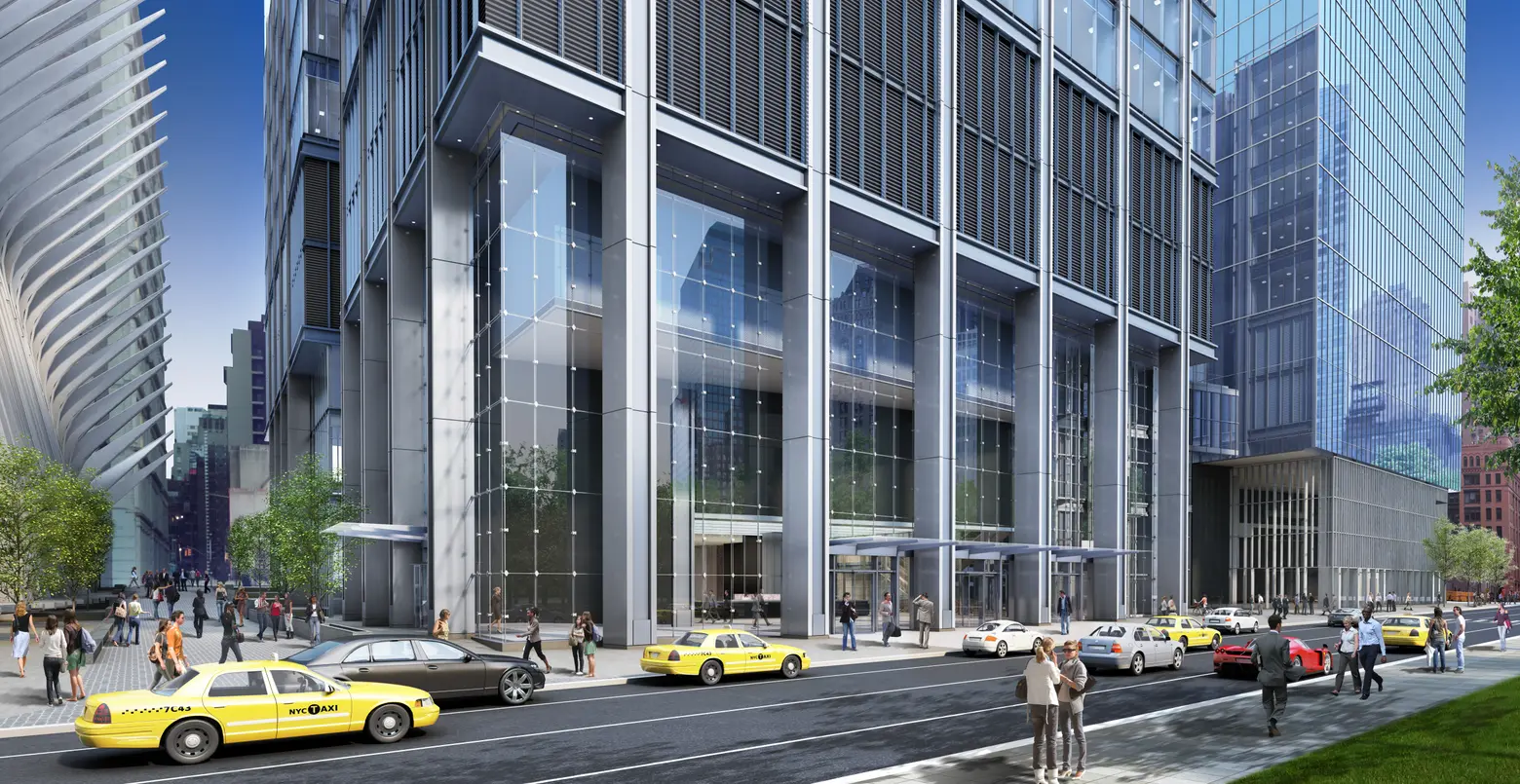 3 World Trade Center boasts not only the first outdoor terrace in the WTC complex but the first and tallest private outdoor terrace in all of Lower Manhattan. It's the fifth tallest building in NYC, the only building in the world with a three-sided cable net wall, and the first building in the world with an annealed glass exterior.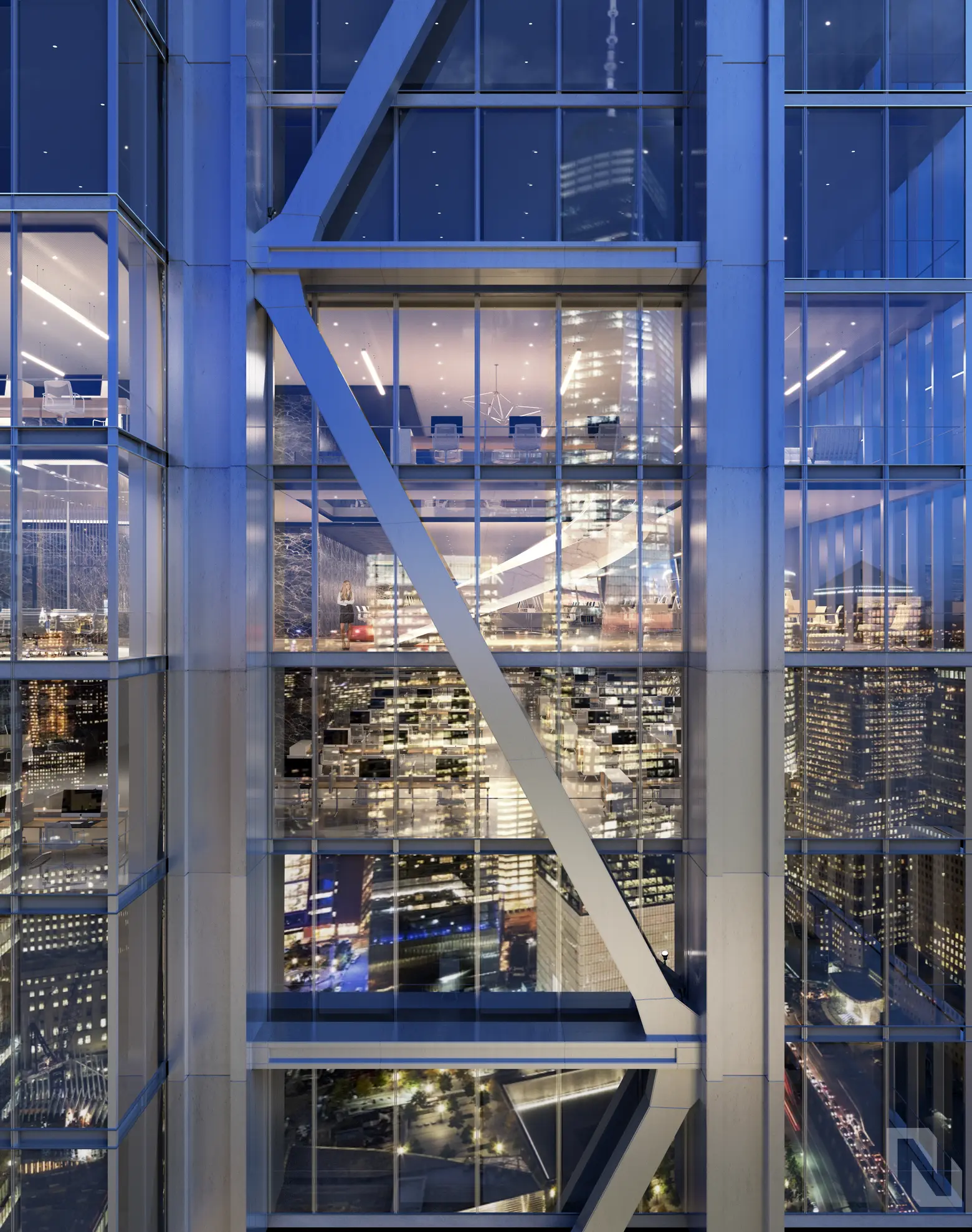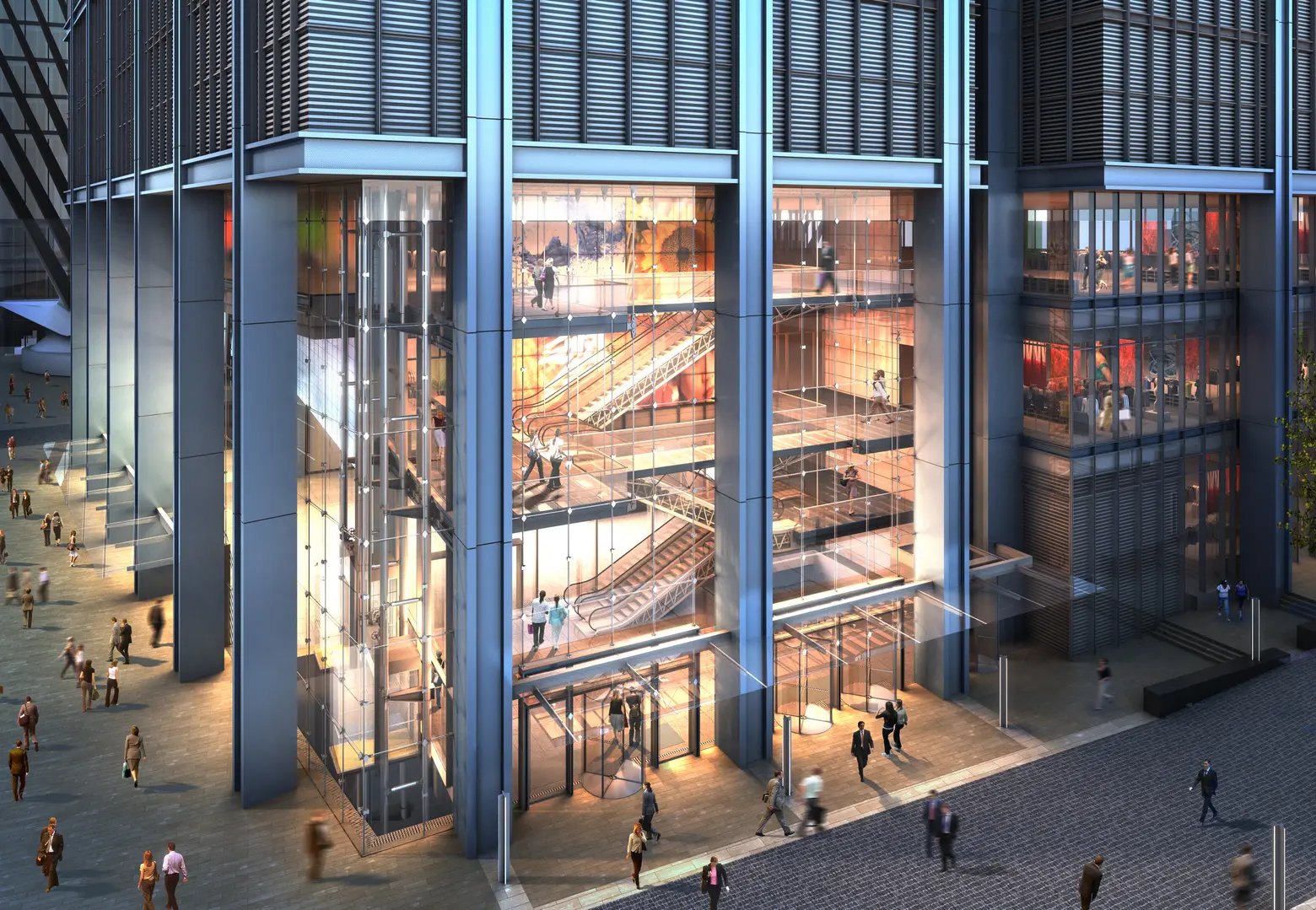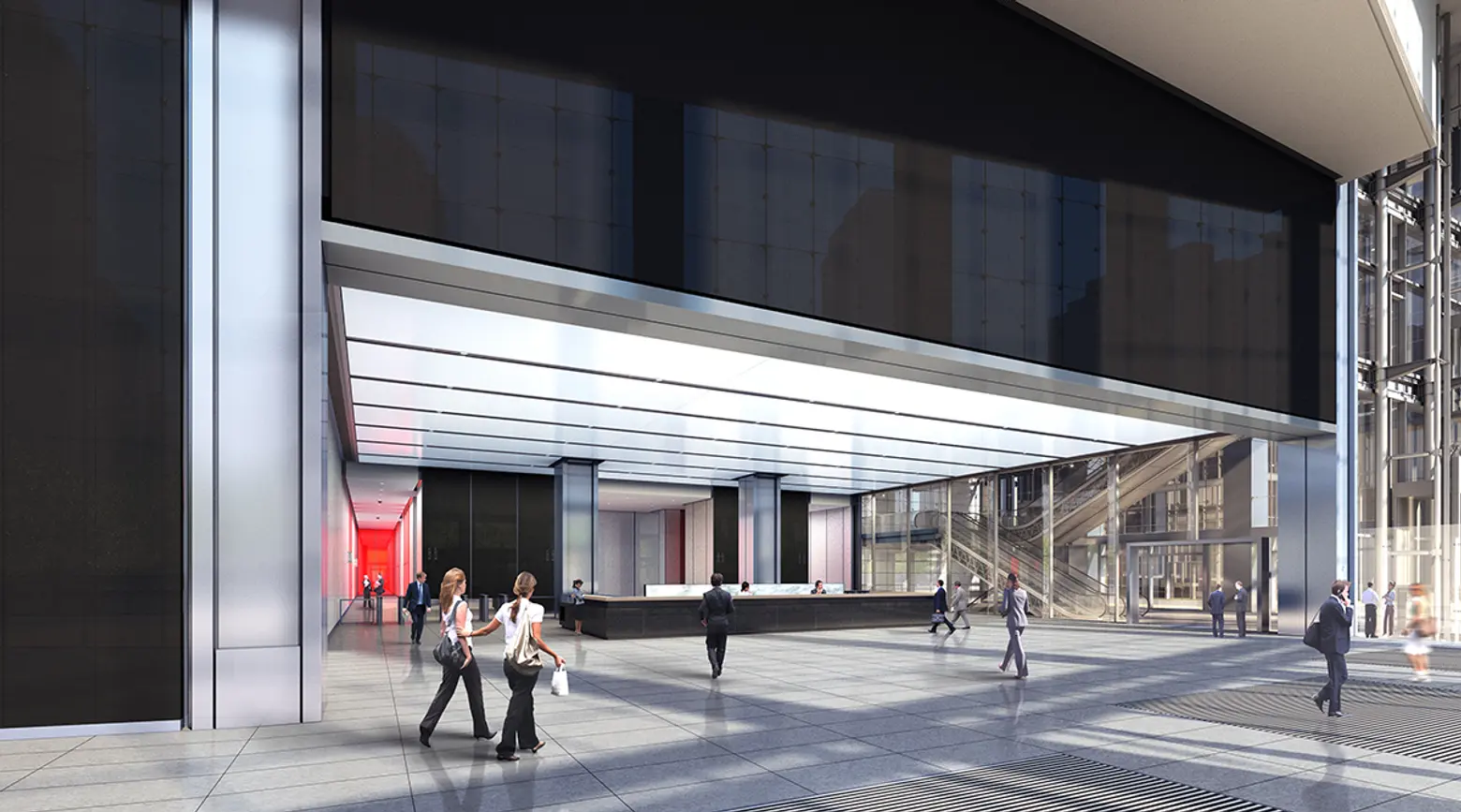 The building has a total square footage of 2.5 million. It will feature a major concentration of retail both at the street level and in underground pedestrian concourses that lead directly to 12 subway lines and the PATH trains. 38 percent of the building has been leased to date. Tenants include GroupM with 700,000 square feet on nine floors, IEX with the entire 58th floor and McKinsey with 185,000 square feet on floors 60-64.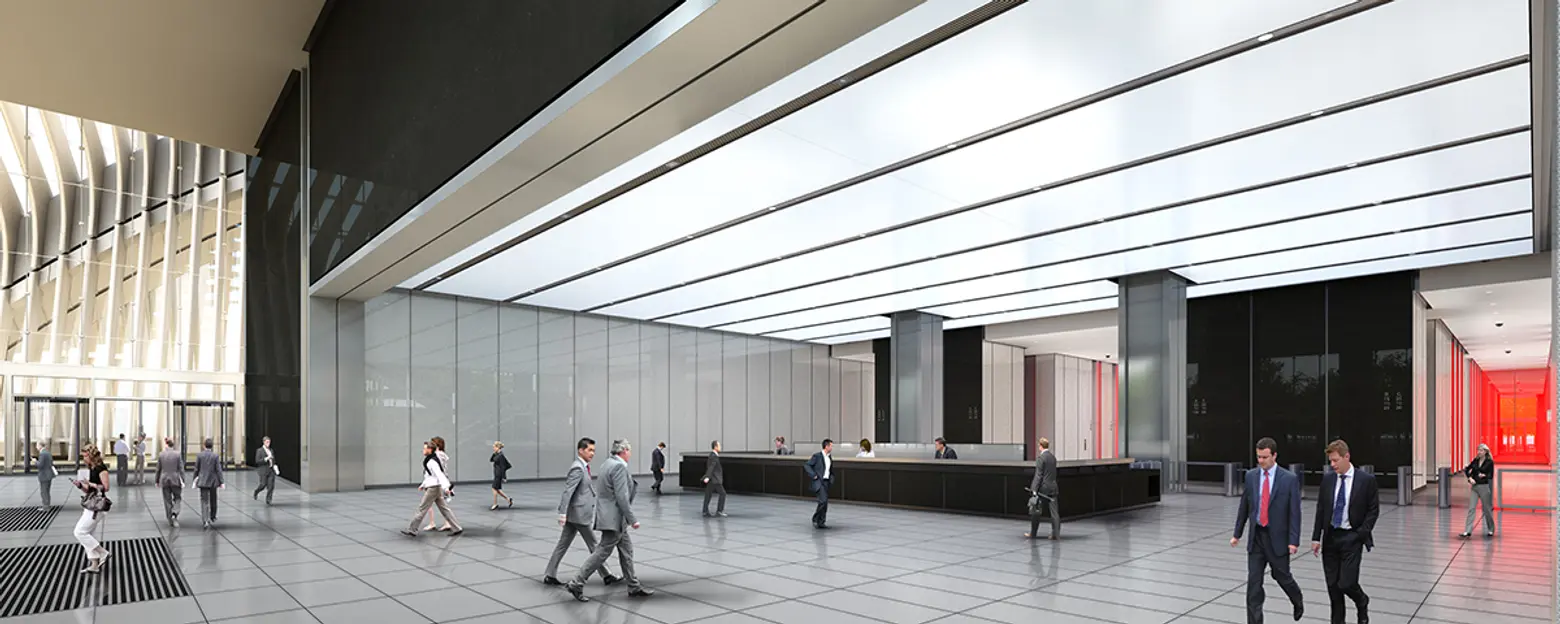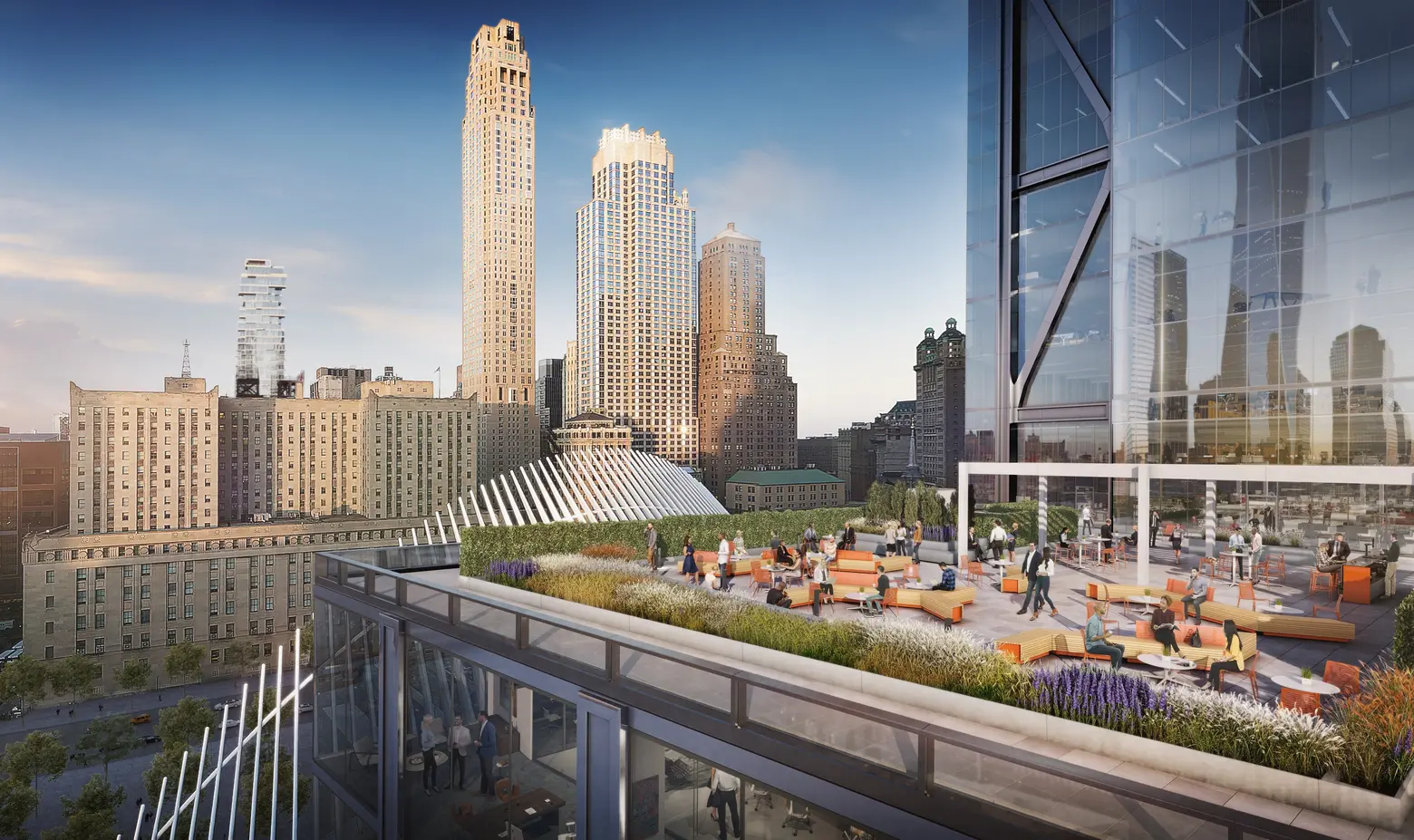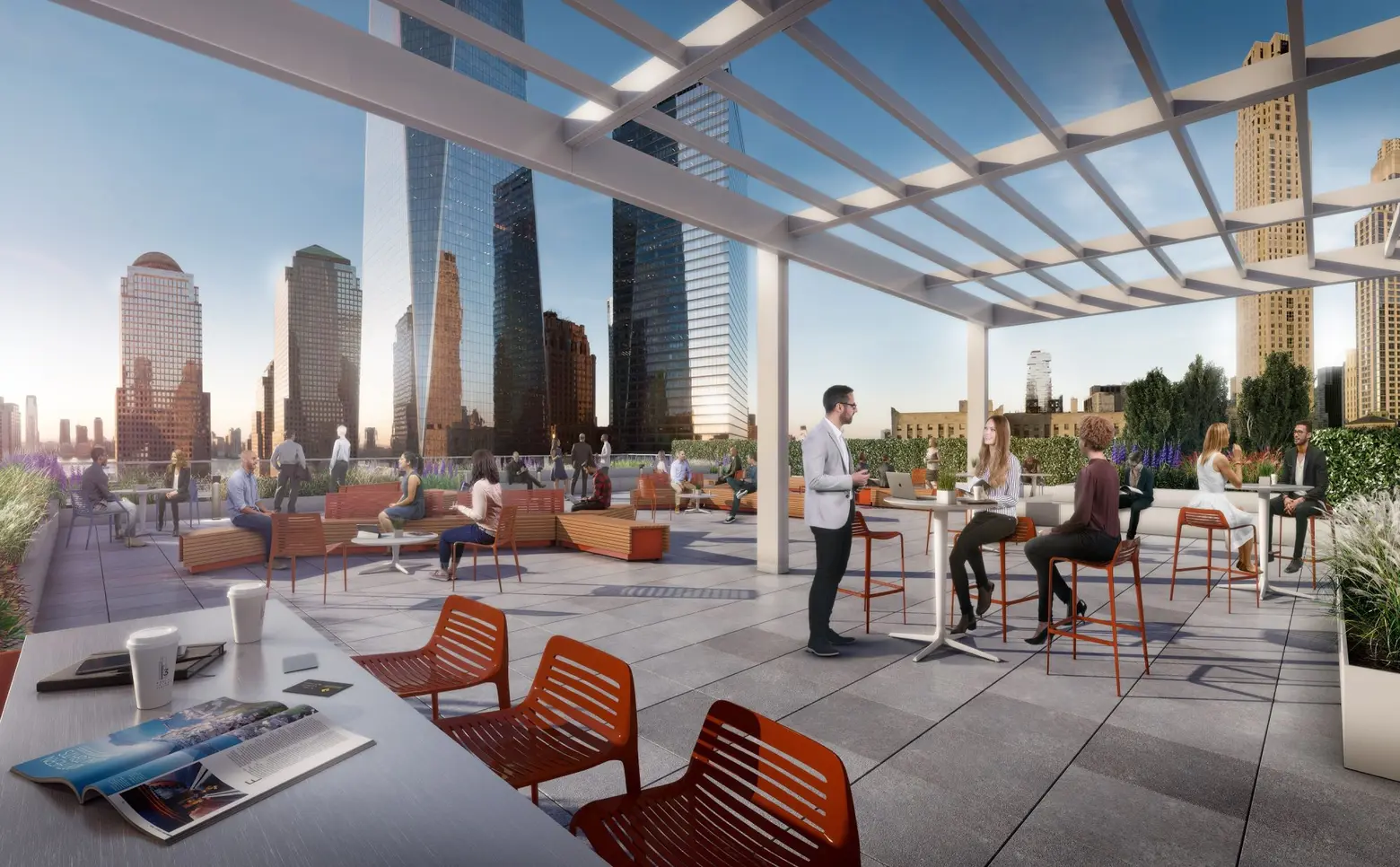 The building features floor to ceiling glass, and all four corners and each floor plate of the tower are column-free to create an open workspace environment.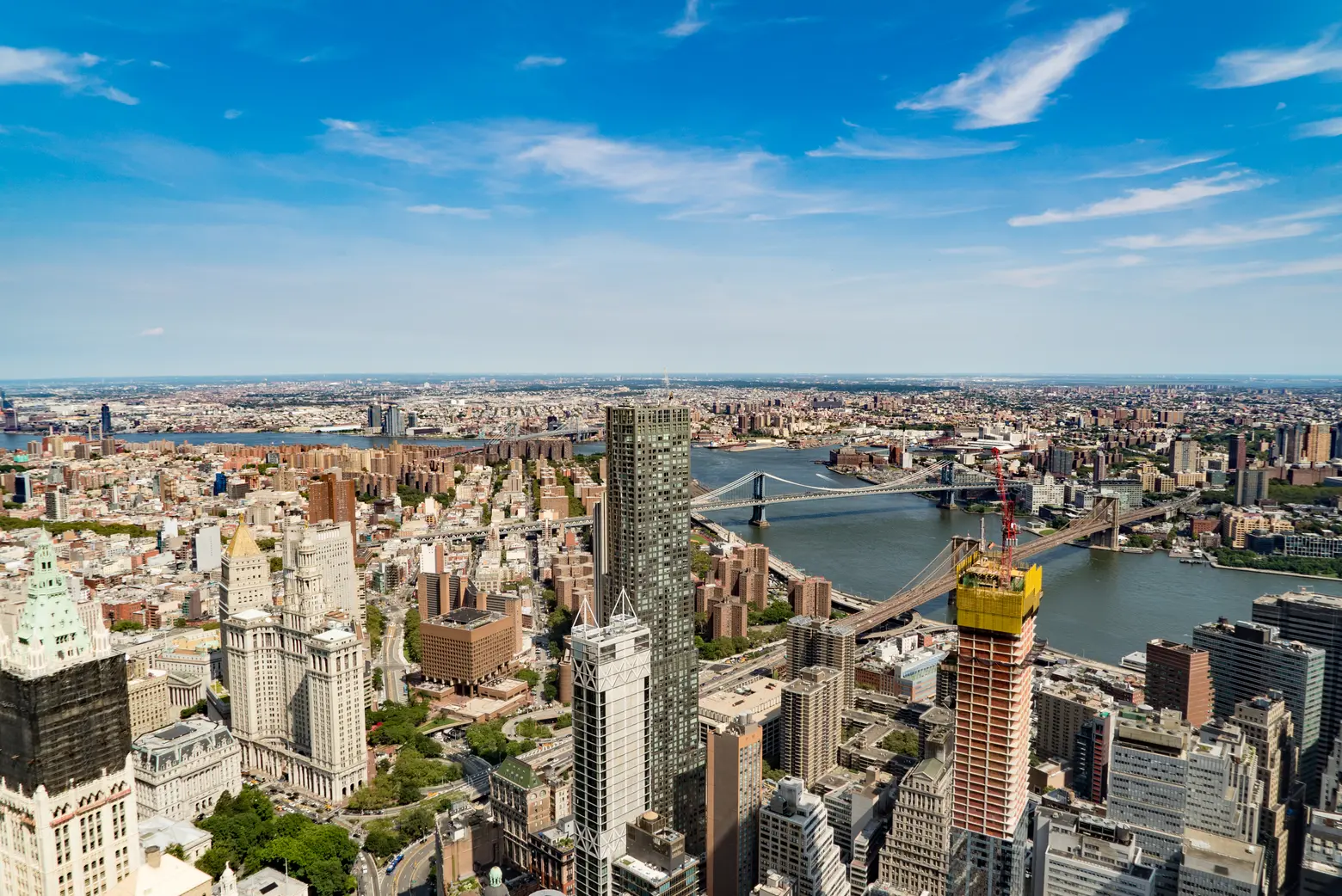 RELATED: 
Images courtesy of Silverstein Properties.