16-foot-tall 'Flyboy' sculpture from artist Hebru Brantley unveiled at The Battery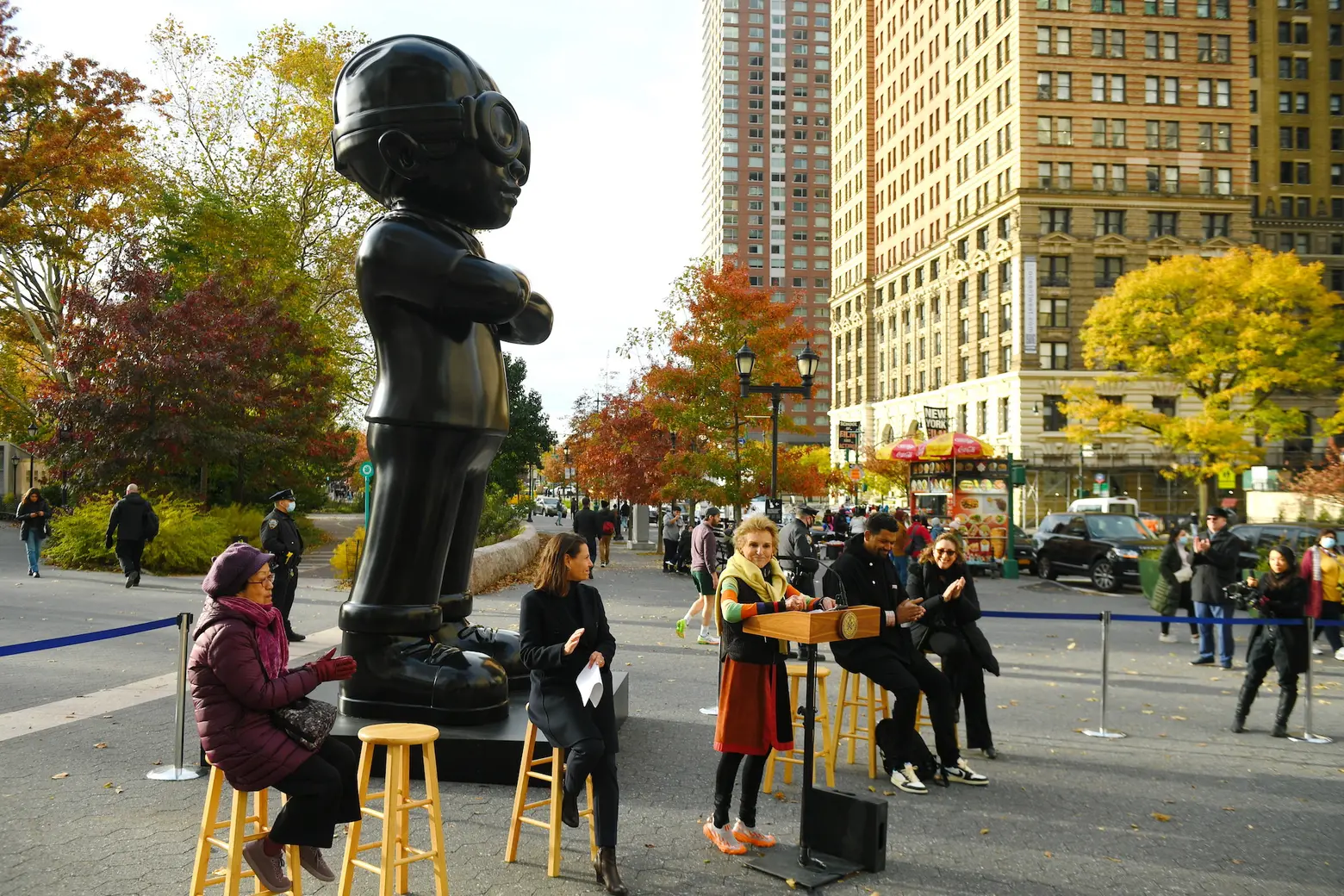 All photos: NYC Parks / Malcolm Pinckney
A 16-foot-tall steel and fiberglass sculpture of a superhero has been installed at The Battery in Lower Manhattan. Designed by artist Hebru Brantley, the artwork, called The Great Debate, is part of a series featuring the character Flyboy, an aviator goggle-wearing, crime-fighter. The sculpture will be on display through November 13, 2022.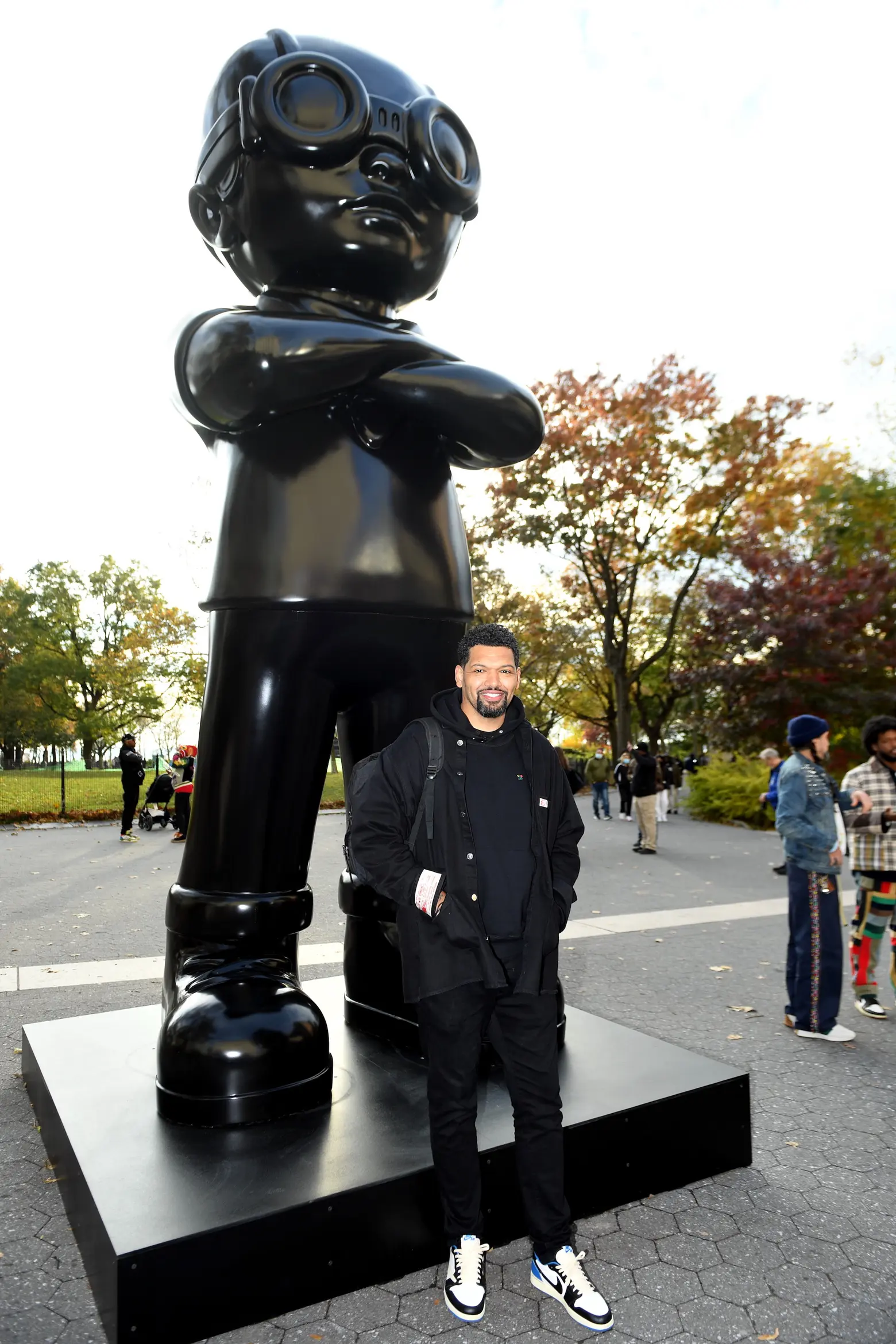 Inspired by the Tuskegee Airman, the first black military aviators in the U.S. Army Air Forces, Brantley created Flyboy to explore what a superhero character of color could look like in a world where few exist. Unveiled on Monday and displayed in partnership with The Battery and the city's Art in the Parks program, The Great Debate is made of steel and painted fiberglass.
"I am very humbled and honored to be presenting my sculpture to the public audience at The Battery in the great city of New York," Brantley said.
"The Great Debate is a piece that is personal and important to me – it features Flyboy in a stance that represents confident optimism. My hope is that The Great Debate at The Battery will serve as a consistent reminder to hold your head high, stand firm in what you believe in, and keep pushing forward with confidence."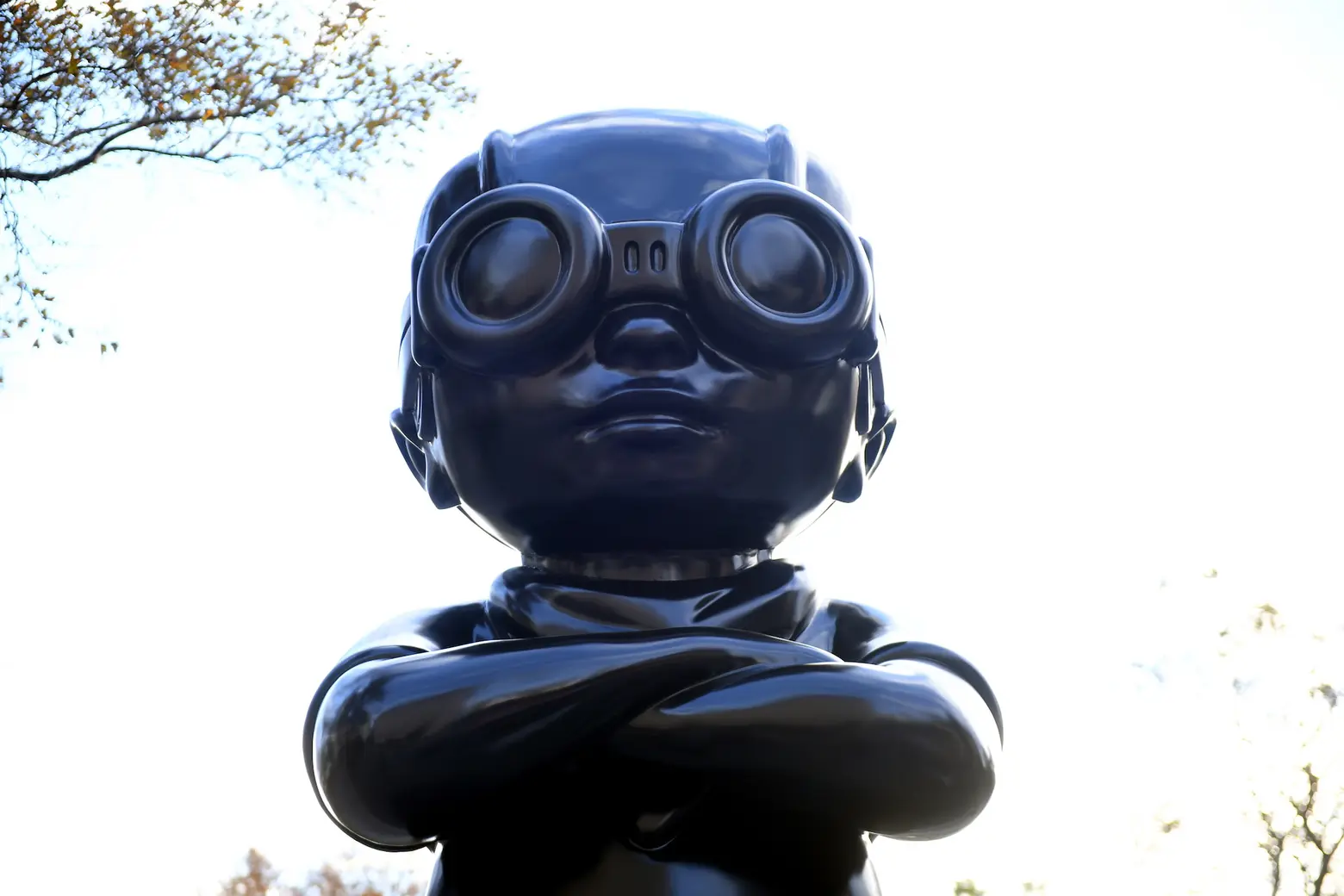 Another sculpture of Brantley's Flyboy was installed in the lobby of Graduate Roosevelt Island earlier this year. At 12-feet-tall, Flyboy greets hotel guests checking in and out.
"Art has the power to bring people together in conversation," Mayor Bill de Blasio said. "The Great Debate will do just that. I want to thank Hebru Brantley for bringing New York City his incredible artwork and NYC Parks and The Battery for making this exhibit possible."
RELATED:  
All photos: NYC Parks / Malcolm Pinckney