80-foot-tall sculpture and new public plaza unveiled on Jersey City's waterfront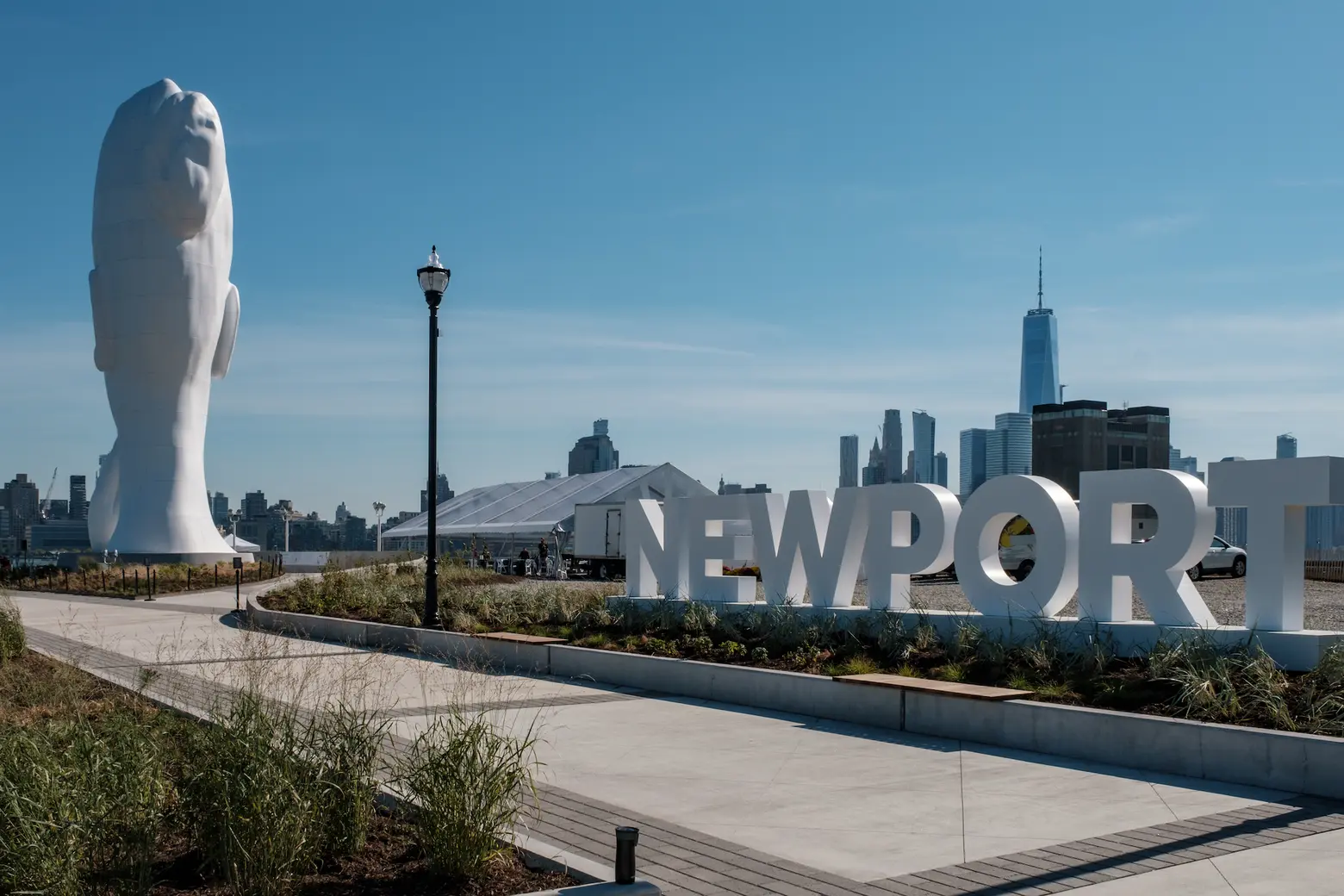 Photo Credit: SJ Martinez Photography
A massive sculptural portrait was unveiled on the Jersey City waterfront this week, along with a new public plaza. Created by Barcelona-based artist Jaume Plensa, Water's Soul is a monumental 80-foot-tall sculpture depicting a young person in contemplation. The new permanent artwork sits on the Hudson River in Newport, the master-planned, mixed-use community developed by the LeFrak Organization and Simon Property Group.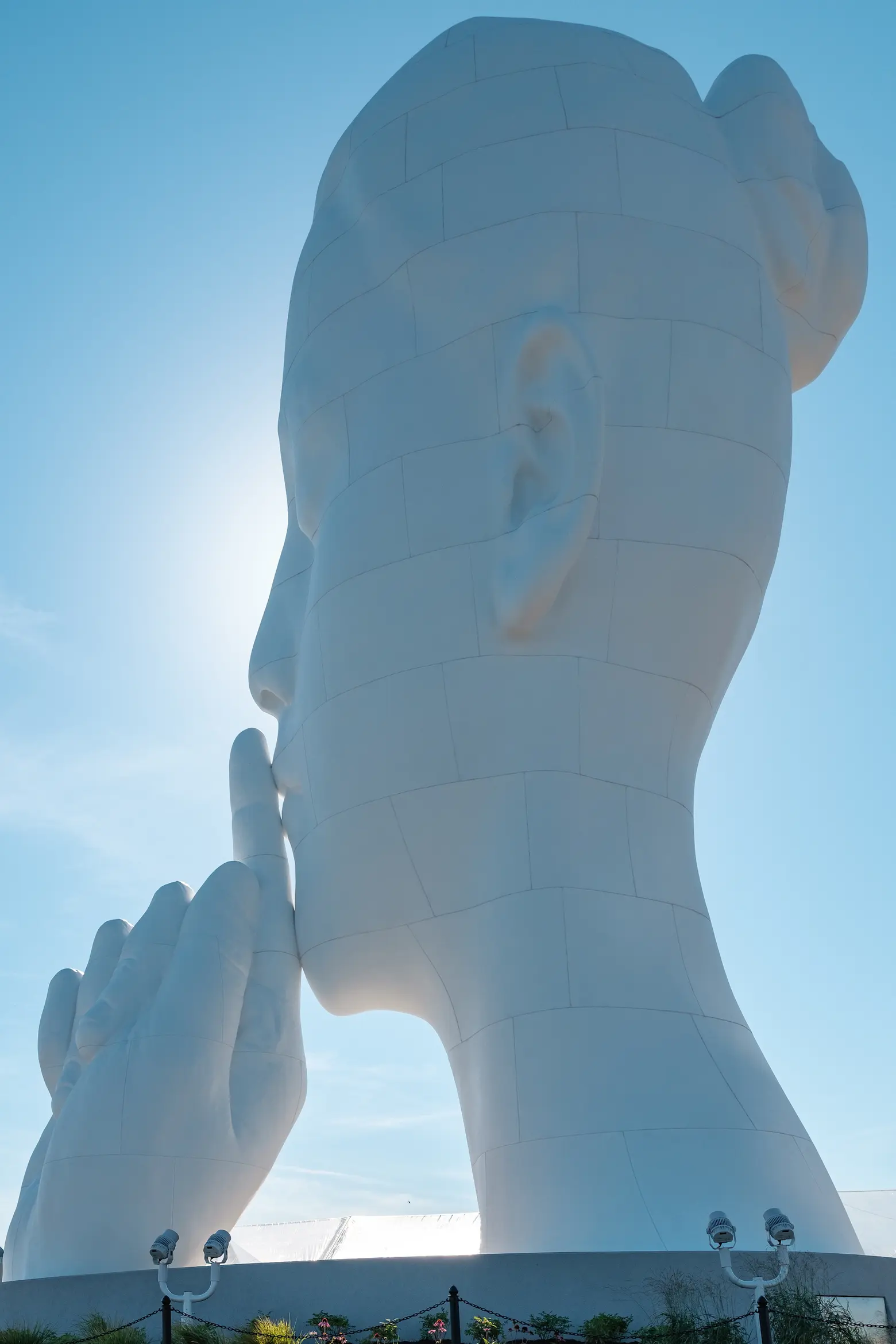 The sculpture pays tribute to the history of the Hudson River pier where it's located, while "expressing collective hope for humanity to build a better world," according to a press release. At its impressive height, the Jersey City statue is visible from Lower Manhattan.
"Water's Soul is asking us for a bit of silence, it is asking to listen to its profound voice that speaks to us about the origin of the world and its memory. The Lenape, the Native Americans who lived in this land before us, were a deeply religious people and they believed that all things had souls," Plensa said.
"I believe in the spirit of water too, and its great capacity for connection and transformation. Water is the great public space — it does not belong to anyone and at the same time belongs to all of us."
The sculpture is Plensa's tallest work and second major installation in the New York area, preceded by "Voices" at 30 Hudson Yards in 2018.
Along with the new sculpture, a new walkway designed by MNLA was unveiled. The landscaped path connects to Newport's Hudson River Waterfront Walkway, as well as a new "art plaza." The newly opened plaza and pier walkway is part of a broader plan from the developer for park space on the waterfront, including a dog run and an overlook with a deck and tree pits, as Jersey Digs reported.
"This is transformative," Jersey City Mayor Steven Fulop said of the sculpture. "It adds to the arts community here in Jersey City and further enhances Jersey City as an arts destination."
Jersey City's art scene is flourishing, thanks to the city's longstanding public mural program, the Mana Contemporary art center, and in 2024, the first North American outpost of the Parisian museum, The Centre Pompidou.
Water's Soul is located at 1 Park Lane South next to Newport Green and in front of LeFrk's Ellipse rental tower. During the winter season, the sculpture will be open for public viewing from dawn to dusk.
RELATED: 
Photo Credit: SJ Martinez Photography.