Jersey City announces annual 4th of July fireworks celebration with concert headlined by Flo Rida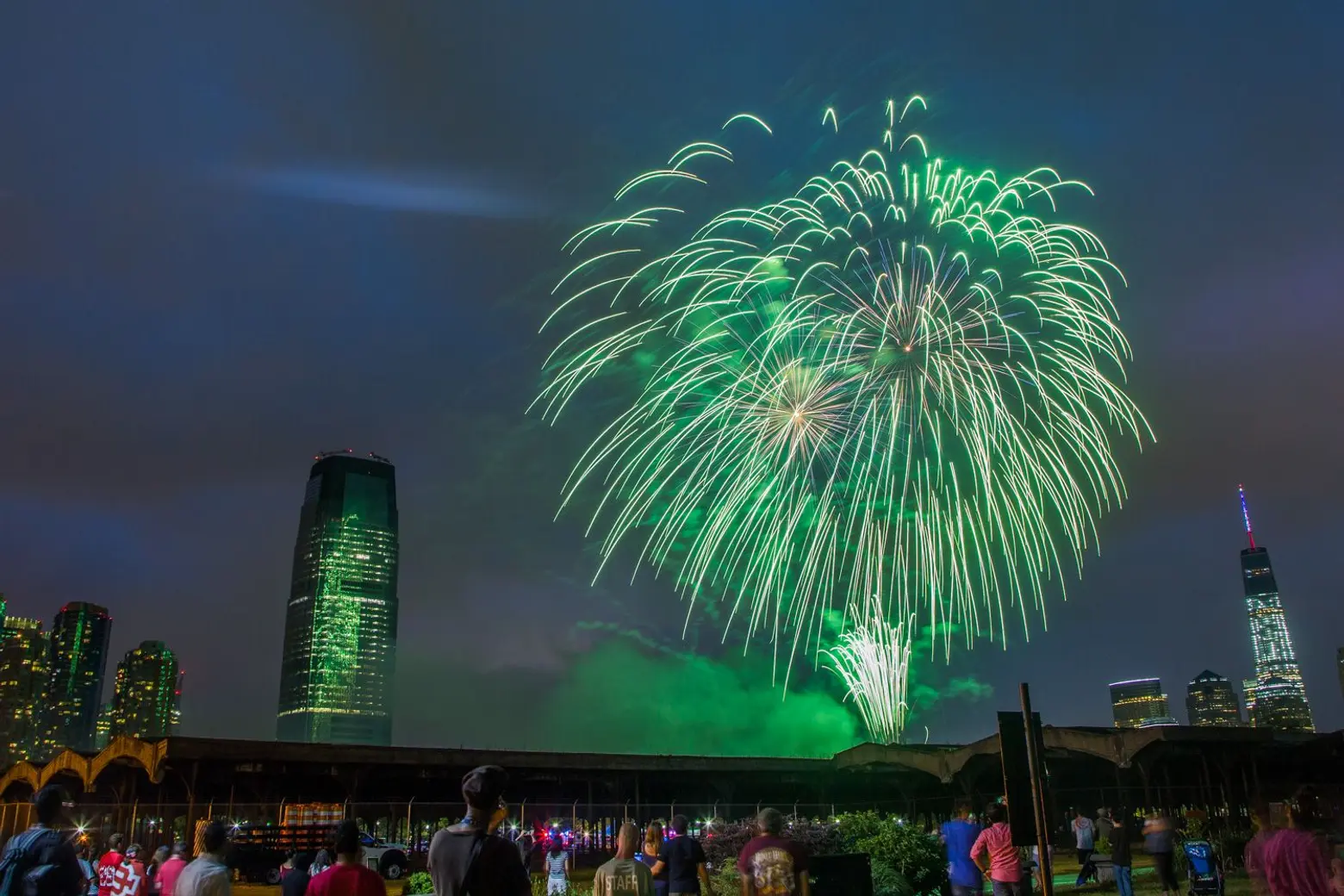 Jersey City's 2019 fireworks display; Photo by Jennifer Brown/City of Jersey City
New Jersey's largest Fourth of July fireworks display is returning to the Jersey City waterfront this year. Mayor Steven Fulop on Wednesday announced this year's Freedom and Fireworks all-day event will include a concert headlined by Flo Rida, with special guests Shaquille O'Neal aka DJ Diesel and Fun Flex, a massive fireworks show by Grucci, food trucks, and family fun.
"Jersey City has transformed over our term to be one of the best renaissance stories in the country, and we strive to deliver the best product in everything we do with July 4 being another example," Fulop said. "Jersey City residents deserve the best, and we have taken the opportunity to deliver a free day of fun for families that may not have the means to pay for these types of events."
Jersey City revived its own fireworks event after New York City moved its display from the Hudson River to the East River nearly a decade ago. The event has proven to be popular, drawing roughly 150,000 spectators each year to see performances from stars like Kool and the Gang, Snoop Dogg, Pitbull, and Akon. The Independence Day celebration was canceled in 2020 because of the pandemic but returned last year without a performance component.
The event takes place at Exchange Place, with performances first followed by the fireworks show starting at 9:30 p.m. Grucci is a sixth-generation family-owned company that has created fireworks displays for eight presidential inaugurations and the Olympics; the company even holds the Guinness World Record for "largest fireworks display" ever recorded.
This year's fireworks will be launched from two barges in the middle of the Hudson River. The best spots in Jersey City to see the dazzling display include along the Hudson River Walkway, from the north field at Liberty State Park, and most overlook areas in the north end of Jersey City in The Heights.
The open-air Jersey City Night Market will also be part of the event, offering food trucks, drinks, and shopping.
"We are excited to host this annual event on our waterfront to celebrate such an important day in our nation's history by bringing the community together for fun, food, and entertainment," Elizabeth Cain, executive director of the Exchange Place Alliance, said. "Thank you to DEG Presents for helping us bring such talented artists to the stage for a memorable concert that will keep people on their feet dancing all night long."
RELATED: