France is sending Lady Liberty's 'little sister' to NYC for July 4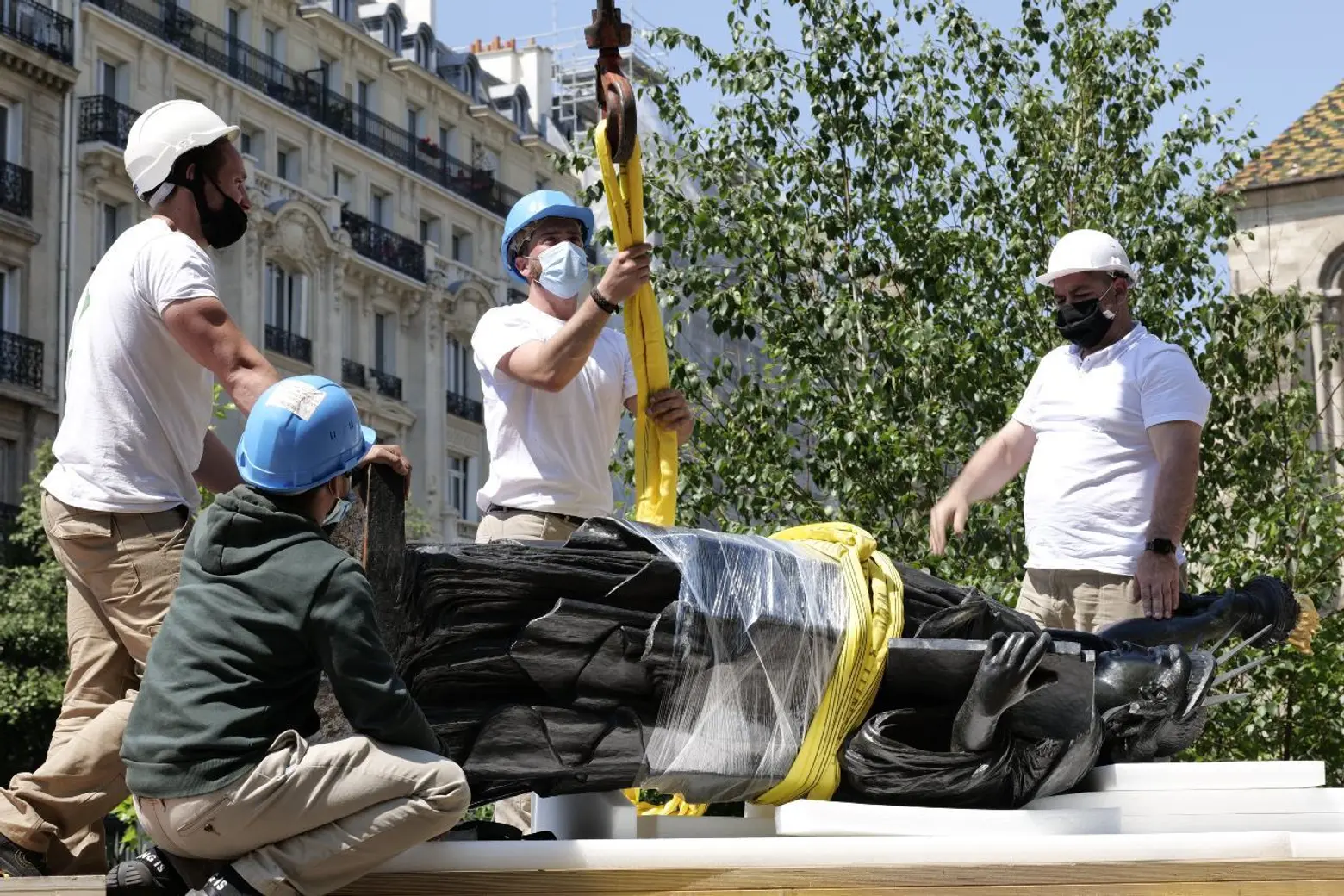 Photo courtesy of CMA CGM Group
France is sending a mini version of the Statue of Liberty to the United States this month, 136 years after the iconic sculpture was unveiled on Liberty Island. The Embassy of France in the U.S., the Conservatoire national des arts et métiers, and shipping company CMA CGM Group announced last week that a replica of Lady Liberty will set sail from Paris on a nine-day journey across the Atlantic, arriving in New York City in time for the Fourth of July.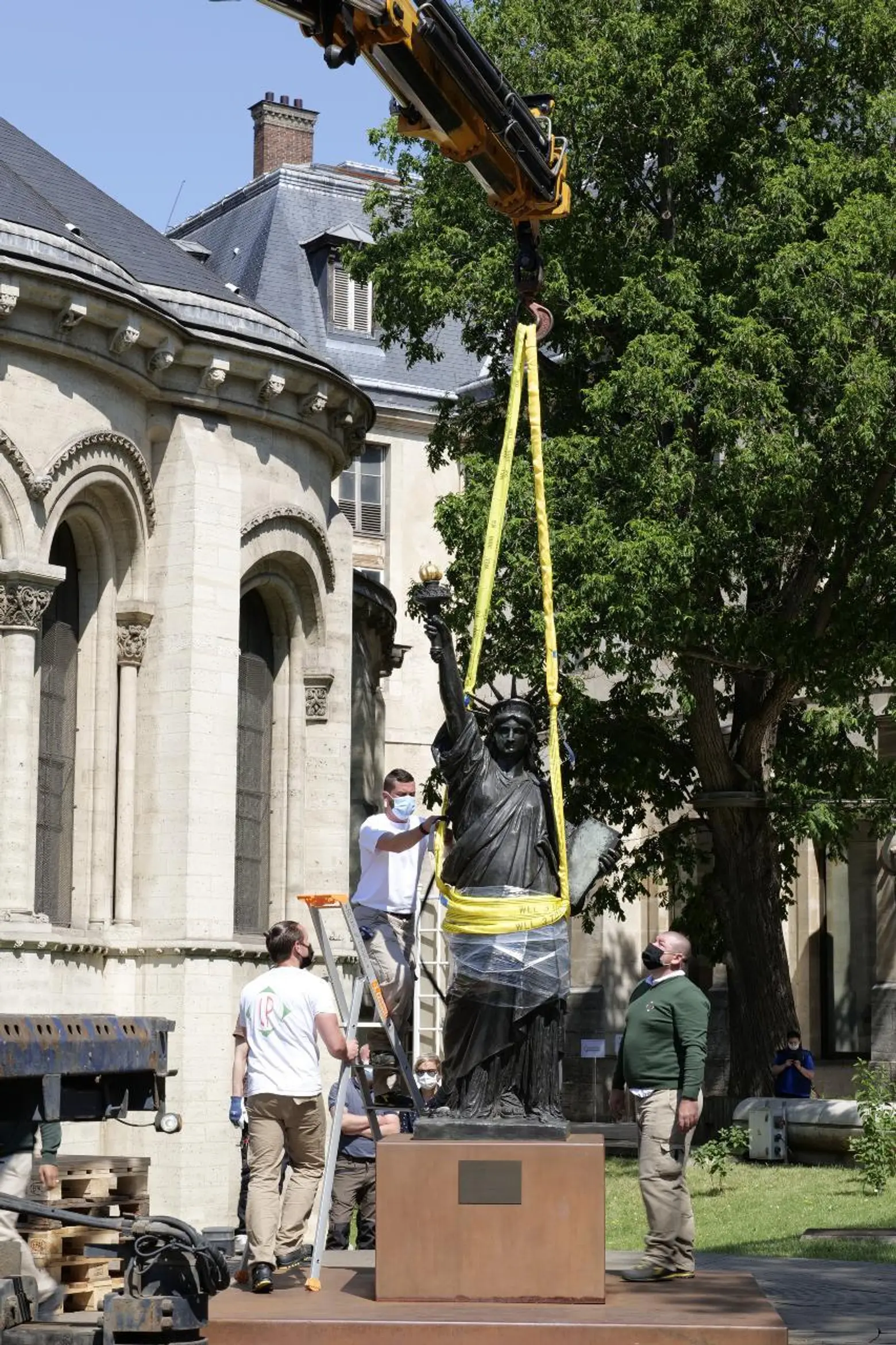 The Statue of Liberty's "little sister" weighs 1,000 pounds and is nine feet tall. Created as a replica of Frédéric-Auguste Bartholdi's original 1878 plaster model, the sibling statue has stood at the entrance of the Musée des Arts et Métiers (the Museum of Arts and Crafts) in Paris for the last 10 years.
Last week, the smaller sibling was placed in a special plexiglass case and put into a shipping container. On June 19, the statue will board a shipping vessel in Le Havre and travel for nine days by sea before reaching New York. According to a press release, the replica will be on display on Ellis Island from July 1 to July 5, "joining its full-scale sibling to celebrate Independence Day."
CEVA Logistics, a subsidiary of the CMA CGM Group, will then transport the statue by road to the French Ambassador's Residence in Washington, D.C., unveiled in honor of Bastille Day on July 14. The replica will remain there for 10 years.
"The arrival of the new Lady Liberty statue will celebrate the most central value of the French-American partnership: freedom," reads a press release from CMA CGM Group. "The technological, artistic, and logistics challenges to bring this new statue to America tell a modern tale of successful international cooperation."
Starting June 20, the statue's voyage across the Atlantic can be followed online here and by following #ViveLaLiberty on social media platforms.
RELATED: