NYC and NJ selected as host city for 2026 FIFA World Cup
Soccer fans across New York and New Jersey celebrated on Thursday as FIFA announced that the region had been selected as one of the host cities for the 2026 World Cup. East Rutherford's MetLife Stadium will be host to one of the largest sporting events in the world, the first time the tournament has been held in the United States since 1994. The tournament will be hosted jointly by the U.S., Mexico, and Canada.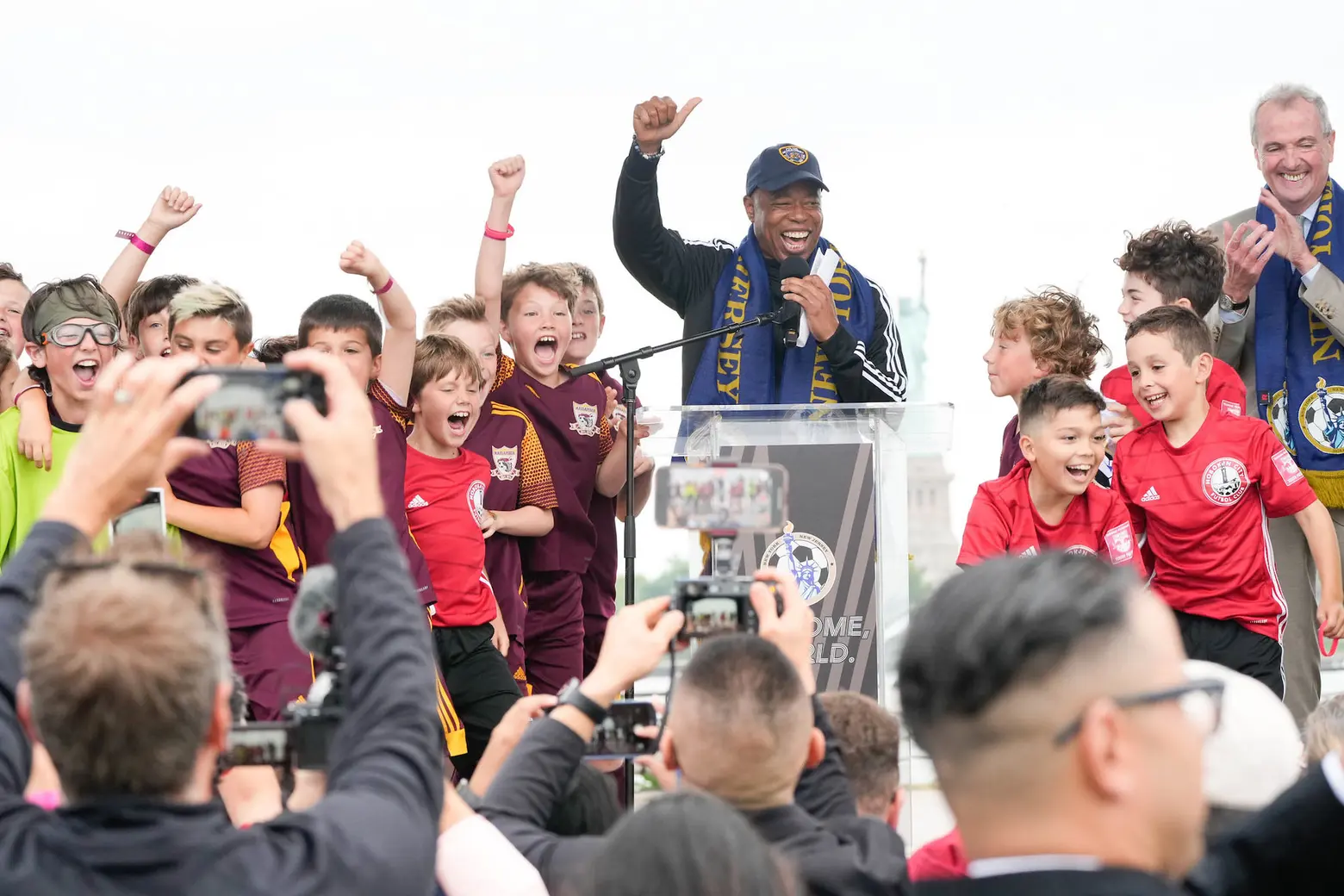 Image courtesy of Ed Reed/Mayoral Photography Office on Flickr
Besides soccer matches at MetLife Stadium, the New York and New Jersey area will host a number of FIFA Fan Fest sites across the region. The proposed training facilities for teams include Rutgers University, Kean University, The Pingry School, Red Bull Football Club Training Facility, and the New York City Football Club Training Facility.
"The biggest sporting event in the world is coming to the biggest stage, and New York City cannot wait to welcome the world to our region," Mayor Eric Adams said.
"New York City is thrilled to host the 2026 FIFA World Cup, bringing the drama and excitement here to the city that never sleeps! The momentum doesn't end there, with world-class restaurants, hotels, shows, and more to keep all our visitors entertained."
Adams continued: "Not only will the World Cup strengthen our economy by providing a major boost, but it will showcase FIFA and the sport of soccer to all of America. As mayor of one of the most diverse cities in the world — and one filled with soccer fans — I know our city represents the diversity of this world game and we couldn't be more ready to welcome the world in 2026."
NY and NJ officials placed a bid for the region to host the tournament in hopes of bringing the esteemed event to one of the world's most diverse soccer audiences, as well as ensuring the local economies could benefit from the traffic it will bring.
MetLife Stadium is well equipped to host the tournament, and guests from abroad will have no trouble reaching the stadium through the region's five airports that connect 181 countries.
RELATED: