Jersey City is bringing back July 4th fireworks to the Hudson River this year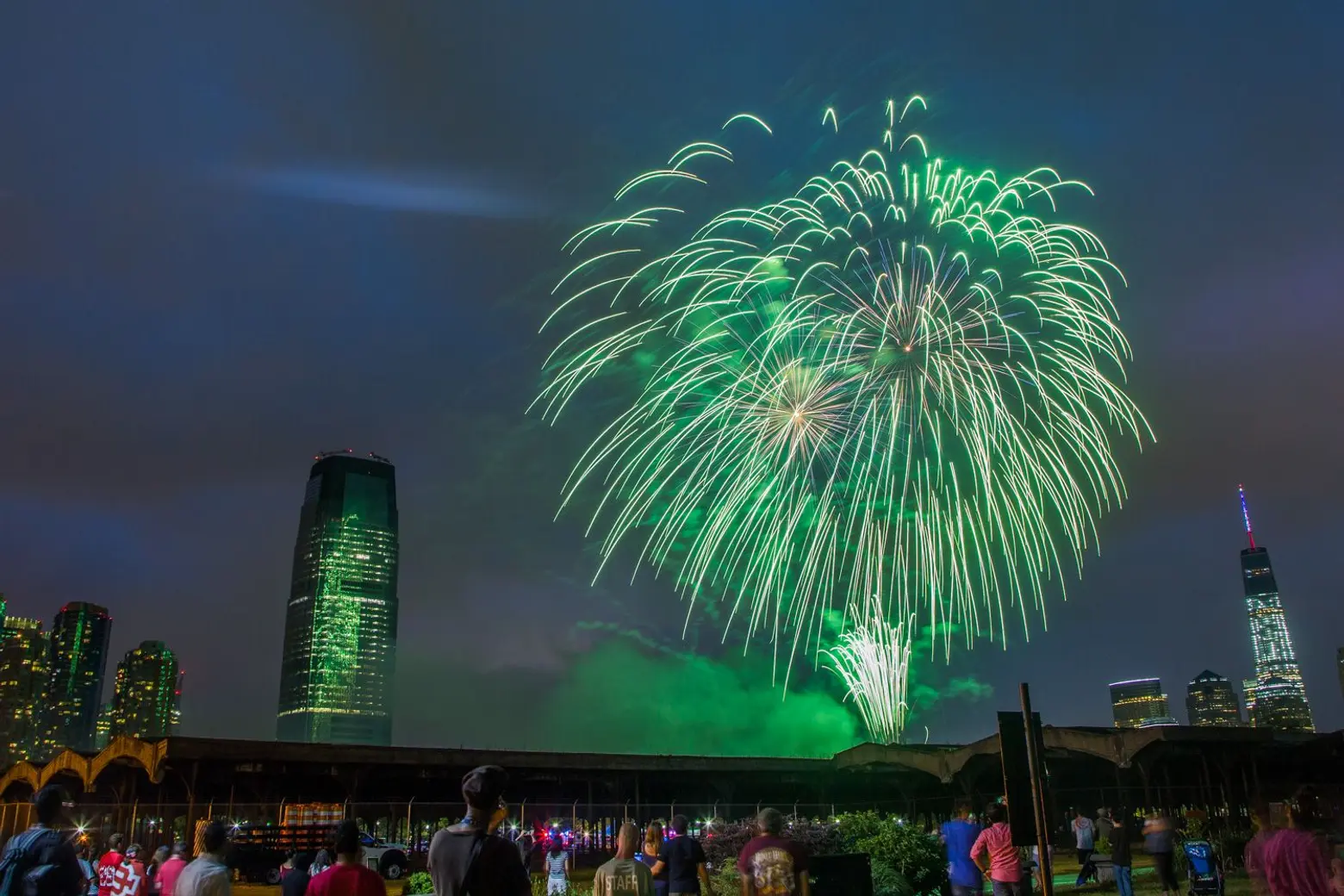 Photo from the 2019 fireworks display by Jennifer Brown/City of Jersey City
Viewable from the New York and New Jersey waterfronts, a July 4th fireworks display will return to the Hudson River this year. Jersey City Mayor Steven Fulop made the announcement that the Freedom and Fireworks event will take place after being canceled in 2020 due to Covid. "Since we revived Jersey City's Fourth of July event in 2013, we've become a destination for the annual celebration, and I think it's important to restore those traditions for residents and visitors to have something to look forward to," said Mayor Fulop.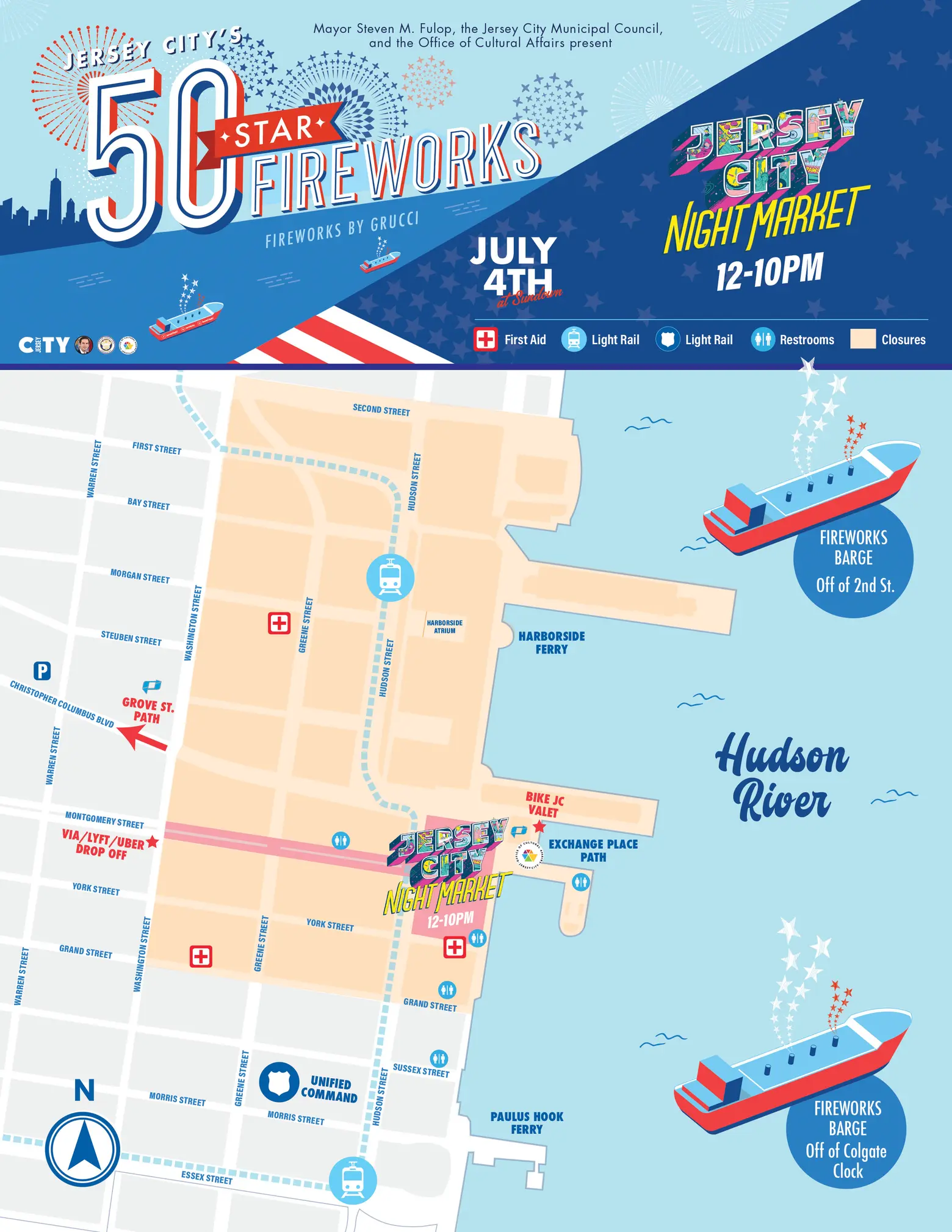 In recent years, the event in Jersey City attracted nearly 15,000 people, thanks in large part to big-name concert acts such as Jersey City's own Kool and the Gang (2017), Snoop Dogg (2018), Pitbull (2019), and local native Akon. To manage crowds in the wake of the pandemic, this year's event will not feature a performance component.
The fireworks will be put on by Grucci, a sixth-generation family-owned company that has done displays for eight presidential inaugurations, the Olympics, as well as the Guinness World Record for "largest fireworks display" ever recorded. They'll launch from two barges in the Hudson River–one close to New York Harbor just off the Colgate Clock, and one a bit north of Harborside–just after sunset on Sunday, July 4th.
"We've come a long way since this time last year, and bringing back the fireworks next month will not only commemorate our nation's independence, but, for many, it also serves as a big step towards normalcy following a year of lockdowns worldwide," said Mayor Fulop.
As part of the celebration, Jersey City Night Market–an open-air market with food, artisanal shopping, drinks, and music–will also be open from 12pm to 10pm at Exchange Place Plaza. There will be more than 20 food vendors and close to 10 retail vendors, as well as a 21+ Biergarten and live DJs all day. This is also a great spot to view the fireworks.
As for New York City's fireworks, Macy's is also back with their larger-than-life show in the East River.
RELATED: