Outdoor beer garden Smorgasbar is now open on the Jersey City waterfront
Photo courtesy of Smorgasburg
A massive new beer garden is now open along the Jersey City waterfront. Earlier this summer, open-air market Smorgasburg opened its first-ever New Jersey location at the Harborside campus. This month, the founders of the popular food market opened "Smorgasbar," a 300-seat outdoor venue with incredible Hudson River and Manhattan skyline views.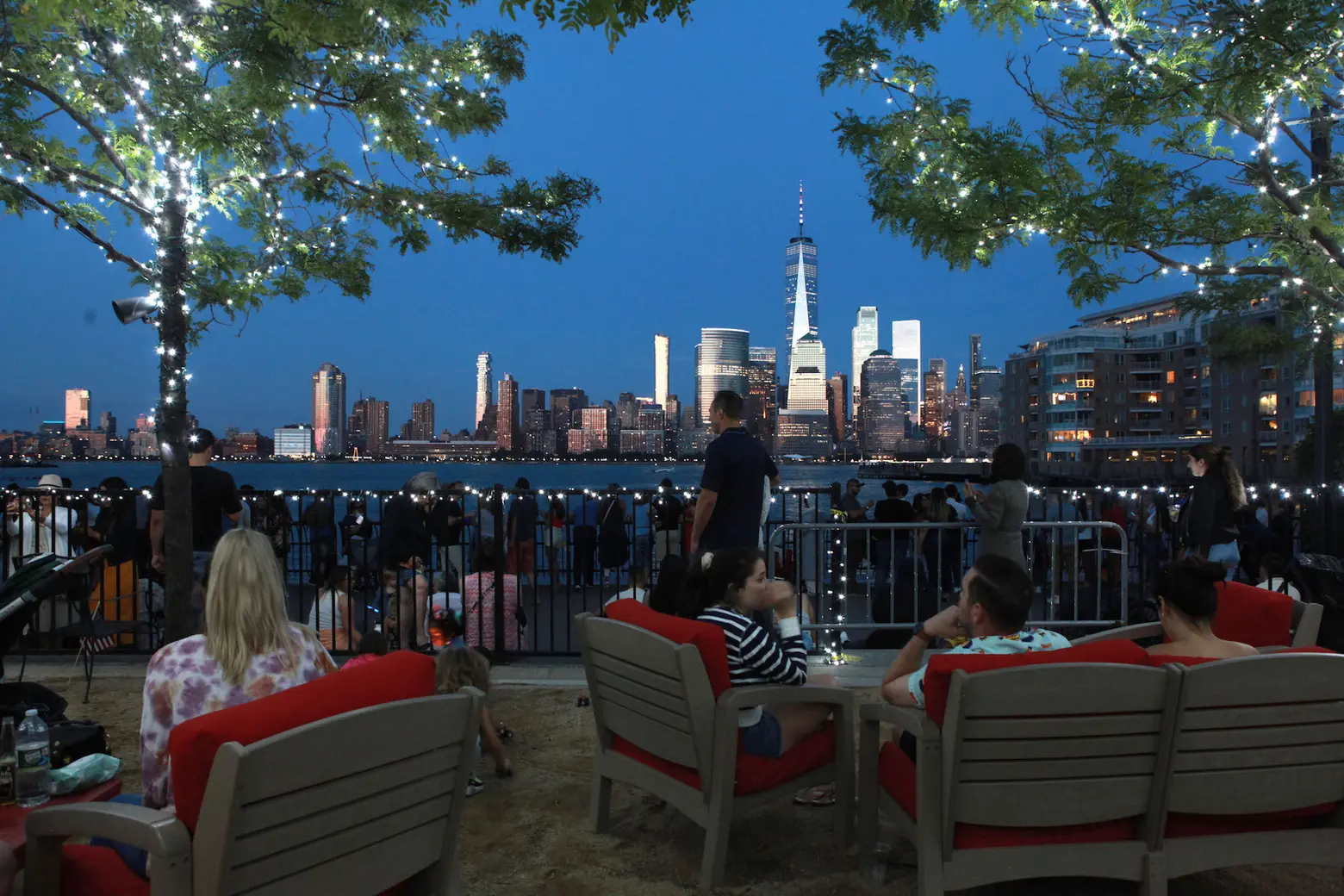 Located at 3 Second Street, Smorgasbar replaces the popular, but now-shuttered, Lutze Biergarten. The watering hole features more than a dozen beers on a tap, frozen drinks, and a full bar.
Food options include barbecue tacos from Carlitos, outdoor wood-fired pizza from San Giuseppe Pizza, and Oyster Party's raw bar and lobster pop-ups on the weekend.
"We couldn't be more excited to instill our new and unique energy into this amazing venue,"  Jonathan Butler, co-founder of Smorgasburg. "The Jersey City community has welcomed us with open arms, and we are thrilled to finally invite them back to the waterfront to relax at Smorgasbar."
Walk-ins are welcome at Smorgasbar, which is also available for private parties. The beer garden is open Monday through Thursday from 3 p.m. to 10 p.m., Friday from 3 p.m. to 12 a.m., Saturday from 12 p.m. to 12 a.m., and Sunday from 12 p.m. to 10 p.m.
In May, Harborside developer Mack-Cali unveiled the next phase for the redevelopment of the Jersey City campus, including new public spaces, cultural events, and perks like Smorgasburg, which opened on May 29 and serves guests every Saturday. In addition to Smorgasburg and the food hall District Kitchen, which opened at Harborside 3 in 2019,  the complex will also be home to a new Whole Foods store.
RELATED: