15 places New Yorkers can donate to help India during the Covid crisis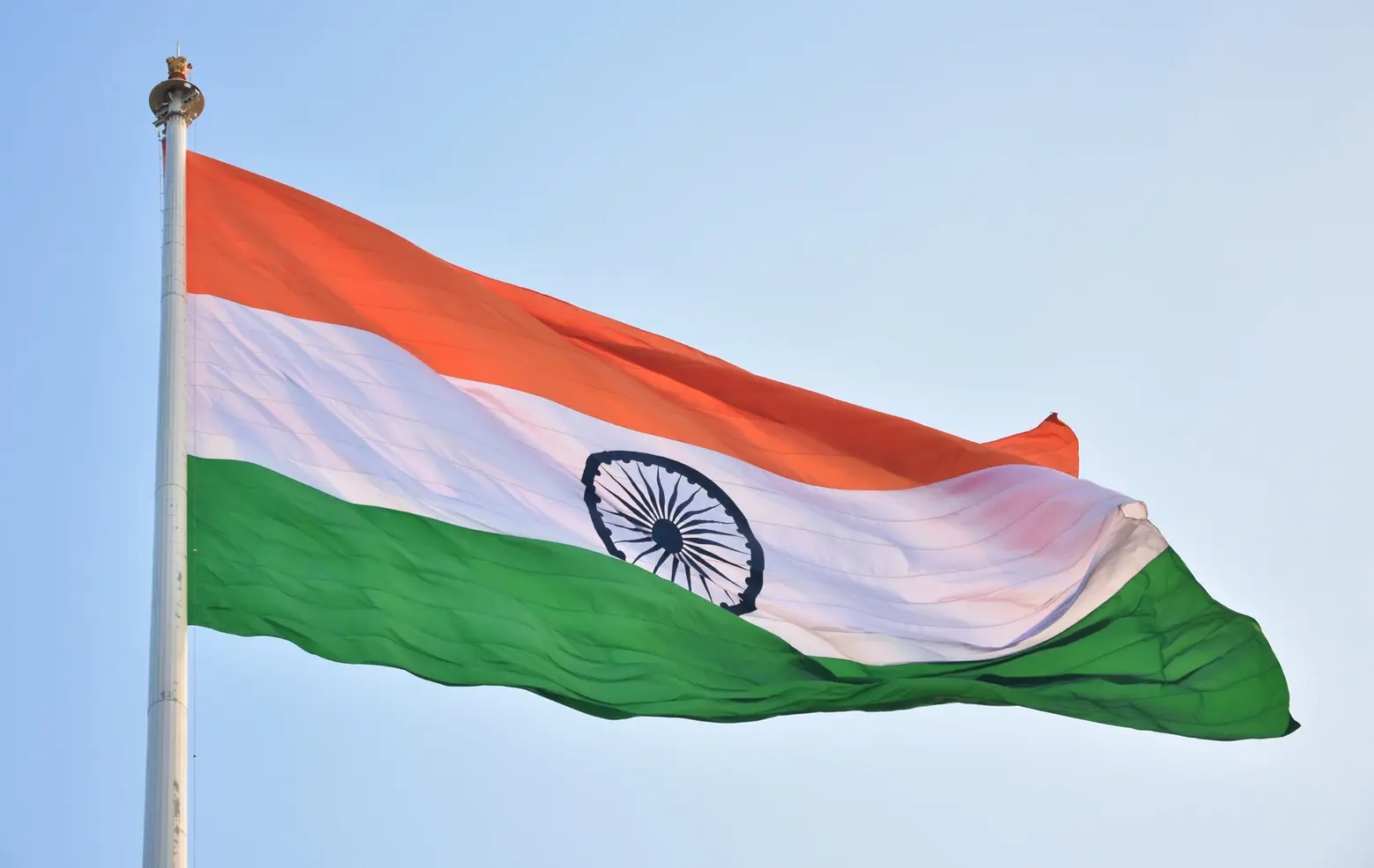 Across the world, 1 in 3 new daily Covid cases is reported in India, with less than 10 percent of the country currently vaccinated. Since the start of the pandemic, the country has reported nearly 23 million cases and over 240,000 deaths, though it's believed that these figures have been largely undercounted. But all of these numbers and statistics can not truly capture the pain that so many people–whether presently in India or who have a connection to the country–are experiencing. If you want to do your part to help India during its Covid crisis, we have put together a list of 15 reputable organizations accepting donations that will provide everything from PPE and oxygen to hygiene supplies and food.
UNICEF USA
Since the start of the pandemic, UNICEF has been active in India, reaching more than 3.6 million with critical water, sanitation, and hygiene supplies, installing elbow-operated taps in schools, and working with an alliance of 150 community-based organizations that banded together to regularly clean and disinfect public toilets in the country's most densely populated neighborhoods. Now, UNICEF is delivering critical oxygen concentrators and diagnostic testing systems, hygiene supplies, and PPE kits to protect health care workers. You can make a one-time or monthly secure donation to help their efforts.
Americares
Another organization that has been working tirelessly to support India since last year, Americares has provided 4,600 pieces of medical equipment to 100 health facilities throughout India. They've also delivered more than 6.6 million pieces of PPE supplies, provided telehealth consultations and medicine delivery to mobile health center patients in Mumbai, Chhattisgarh, and Bihar, and reached more than 50,000 community members and 5,000 schoolchildren with community education on the virus. Your donation will help health workers in India fighting the coronavirus.
American India Foundation
AIF was created in 2001, following the Gujarat earthquake, when President Bill Clinton and Prime Minister of India Atal Bihari Vajpayee recognized the need for a philanthropy platform between the world's two largest democracies. Their mission is to improve the lives of the country's underprivileged, with a special focus on women and children. (As AIF explains, 800 million people live on less than two dollars per day in India.) Their second phase of Covid relief includes awareness campaigns; responding to the acute shortage of oxygen concentrators, ventilators, cold-storage equipment, and portable hospitals; and helping frontline health workers with community screenings, home-based management, and PPE donations.
Oxygen for India
Ramanan Laxminarayan, founder and director of the Center for Disease Dynamics, Economics & Policy (CDDEP), assembled a network of medical and public health professionals, volunteers, and concerned citizens around the world to form this volunteer-led nonprofit that is working to address the current oxygen crisis in India. Through their triage process, where people can request oxygen, the group ensures that medical oxygen is provided to those who are truly in need and not those hoarding for an eventuality. They are also working to optimize hospital bed utilization by providing oxygen to patients who can safely recover at home. The larger goal is to create a stable, reliable oxygen supply system for India in the long term.
Oxfam
Oxfam is distributing and installing medical equipment at health centers, distributing PPE to frontline health workers, and providing food and cash to meet people's immediate needs. And because of their permanent presence in India, their efforts will continue after the immediate crisis.
The International Medical Corps
The International Medical Corps has activated its Emergency Response Team to address India's dire situation. They are providing medical supplies, PPE, sanitation and hygiene supplies, and isolation facilities, as well as addressing vaccine misinformation and concerns surrounding vaccine hesitancy (according to the organization, less than 60 percent of the population is willing to be vaccinated).
United Way
Ninety-five percent of your donation to United Way will provide direct relief to India's most vulnerable, with response efforts led locally by United Ways in Baroda, Mumbai, Delhi, Bengaluru, Hyderabad, Chennai, Kolkata, and the remainder of India supported by the national United Way India. The groups are providing essentials to health care workers and food, shelter, and hygiene kits to those in need.
Vibha
This volunteer-led nonprofit works towards finding solutions to systemic problems affecting children in India. As of May 6, they have dispursed $600,000 for Covid relief, procured 850 oxygen concentrators, and partnered with Texas Instruments and the government of Karnataka to set up a 100-bed modular hospital in Bengaluru. They are currently planning to set up vaccination clinics. For their fundraising efforts, Vibha has partnered with celebrity Indian chef Vikas Khanna.
The Hope Foundation
This New York-based organization works specifically with children in the state of Kolkata, rescuing them from homelessness and abuse and providing healthcare, counseling, and education. At HOPE Hospital, children are experiencing symptoms like diarrhea and vomiting during this second wave of the virus, and all 50 of their Covid beds are occupied. In positive news, the Hope Foundation has raised enough funds for equipment and PPE but is still asking for donations to support the ongoing operating costs for the hospital. They are also extending their emergency response to feeding those affected by the COVID crisis in the street and slum communities.
Save the Children
A donation to Save the Children will help the long-running group deliver essential supplies, including oxygen, ventilators, and medicine, as well as emotional and educational support for children. Their teams are also helping to fast-track vaccinations for the most marginalized. A $50 donation can provide a first aid kit for a frontline health worker; $100 can provide 35 bottles of hand sanitizer to hard-to-reach communities; and $150 can provide two months of nutritious food for a family in crisis.
Association for India's Development
This volunteer nonprofit promotes sustainable, equitable, and just development throughout India. Since the second Covid wave hit the country, AID has been sending oxygen concentrators to health centers; equipping its field workers with thermal scanners, oximeters, medicines, and protective resources; setting up help desks and helplines in rural villages; and much more. Your donation will support these continued efforts.
Direct Relief
The mission of Direct Relief, a U.S. and international humanitarian aid organization, is to improve the health and lives of people affected by poverty or emergencies. They have committed an initial $5 million in emergency funding to provide oxygen concentrators and other supplies to India. This will cover an estimated 10,000 oxygen concentrators and other requested medical supplies. Since the pandemic began, Direct Relief has provided 21 organizations across India with more than $25 million in medical resources.
CARE India
For 70 years, this India-based nonprofit has focused on alleviating poverty and social injustice in the country, with an overall goal of empowering women and girls from poor and marginalized communities. To address the Covid crisis, CARE is working with state governments to set up make-shift COVID facilities (the first one in Patna with 100 beds is already operational),
provide medical essentials like oxygen, medical equipment, and PPE kits to make-shift COVID facilities, and raise awareness for COVID-appropriate behavior within communities.
Rapid Response
This Indian nonprofit works specifically to provide immediate, effective, and sustainable support for the victims of natural disasters in the country. In the wake of the Covid crisis, they are working on three main tracks–an autorickshaw-based awareness campaign, providing hospitals and Covid care centers with PPE and supplies, and providing food relief to poor, elderly, migrants, daily wagers, sanitation, and other front-line workers.
American Association of Physicians of Indian Origin
Representing more than 80,000 practicing physicians in the United States, AAPI is collecting donations to send oxygen concentrators to India. You can, of course, donate what you wish, but $500 will cover the cost of one concentrator.