Williamsburg's Dime Savings Bank opens affordable housing lottery, from $2,116/month
A housing lottery has just launched for 54 newly constructed units inside the 23-story tower rising next to the historic Dime Savings Bank in Williamsburg. At a height of 264 feet, the mixed-use development is among the tallest in the neighborhood and includes ground-floor retail, 100,000 square feet of office space, and 178 rental apartments. The 109-year-old bank will be preserved and integrated into the project. Qualifying New Yorkers earning 130 percent of the area median income can apply for the units, which range from $2,116/month studios to $3,150/month three-bedrooms.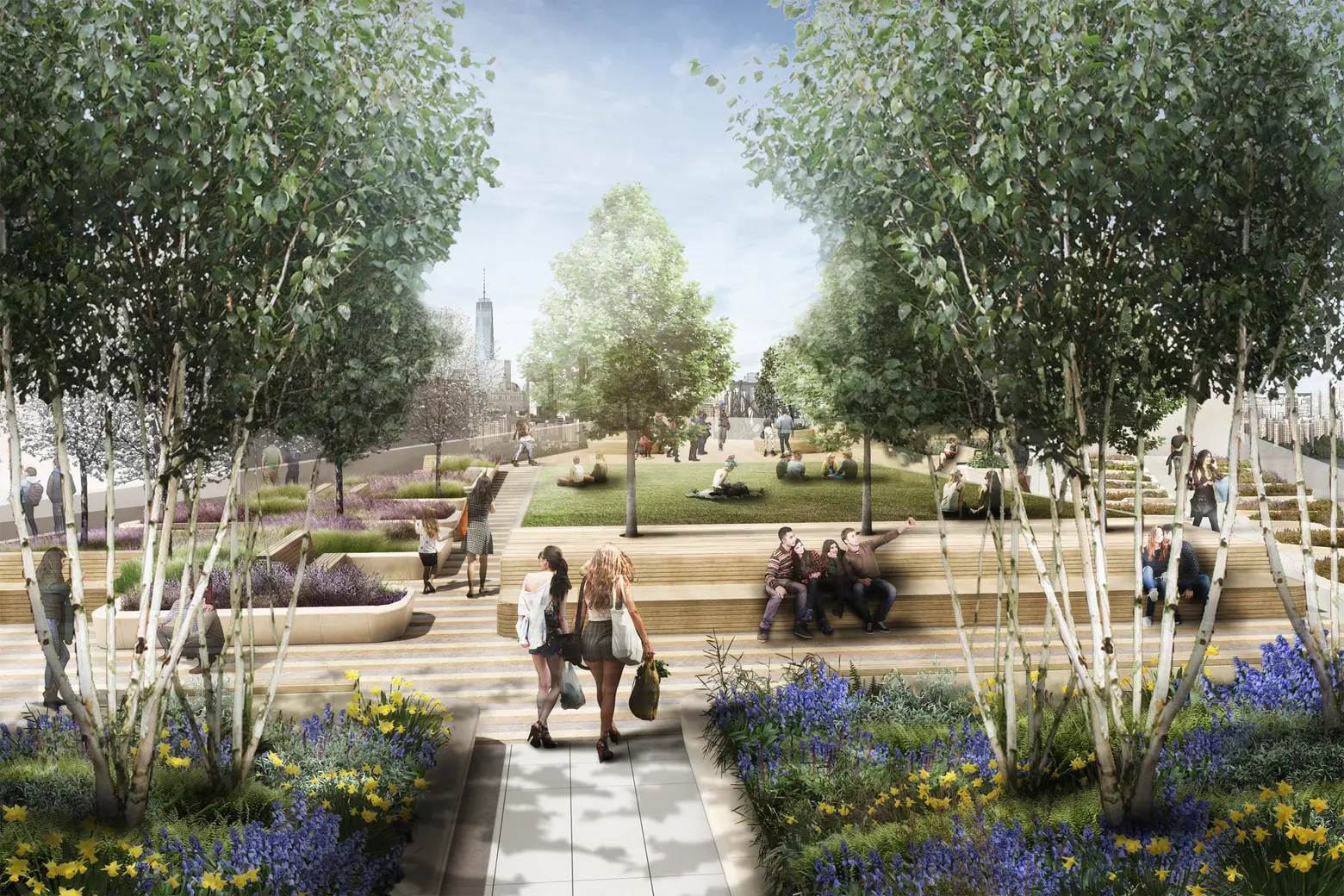 Residents will benefit from a wide range of amenities, including a full-time doorman, one acre of landscaped outdoor recreational space, a gym, a rock climbing facility, basketball court, several lounges, game area, and a bar.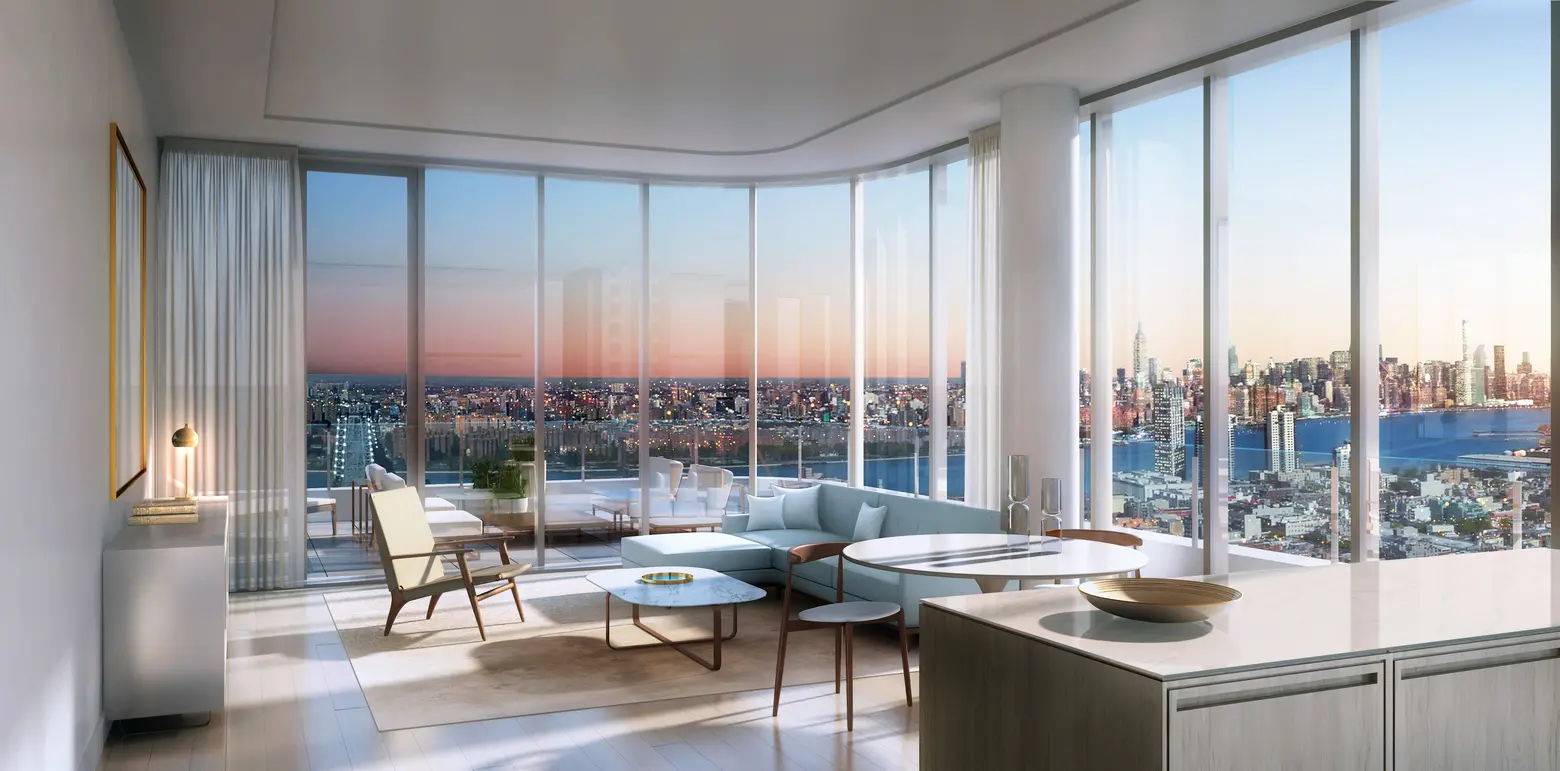 The interiors feature floor-to-ceiling windows and rounded corners that don't interrupt the incredible views.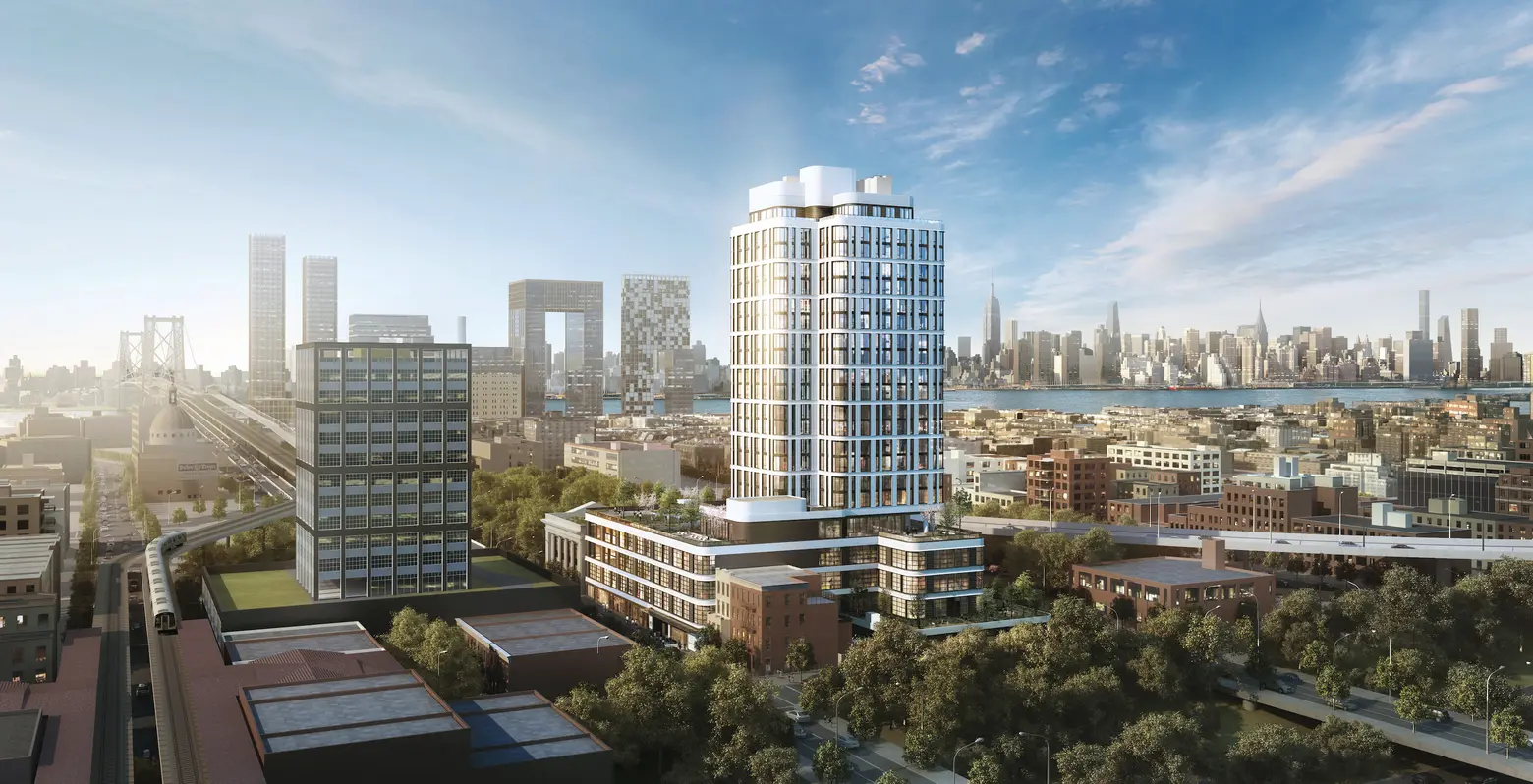 The J, M, and Z Marcy Avenue stop is one block away and several bus routes are also readily accessible.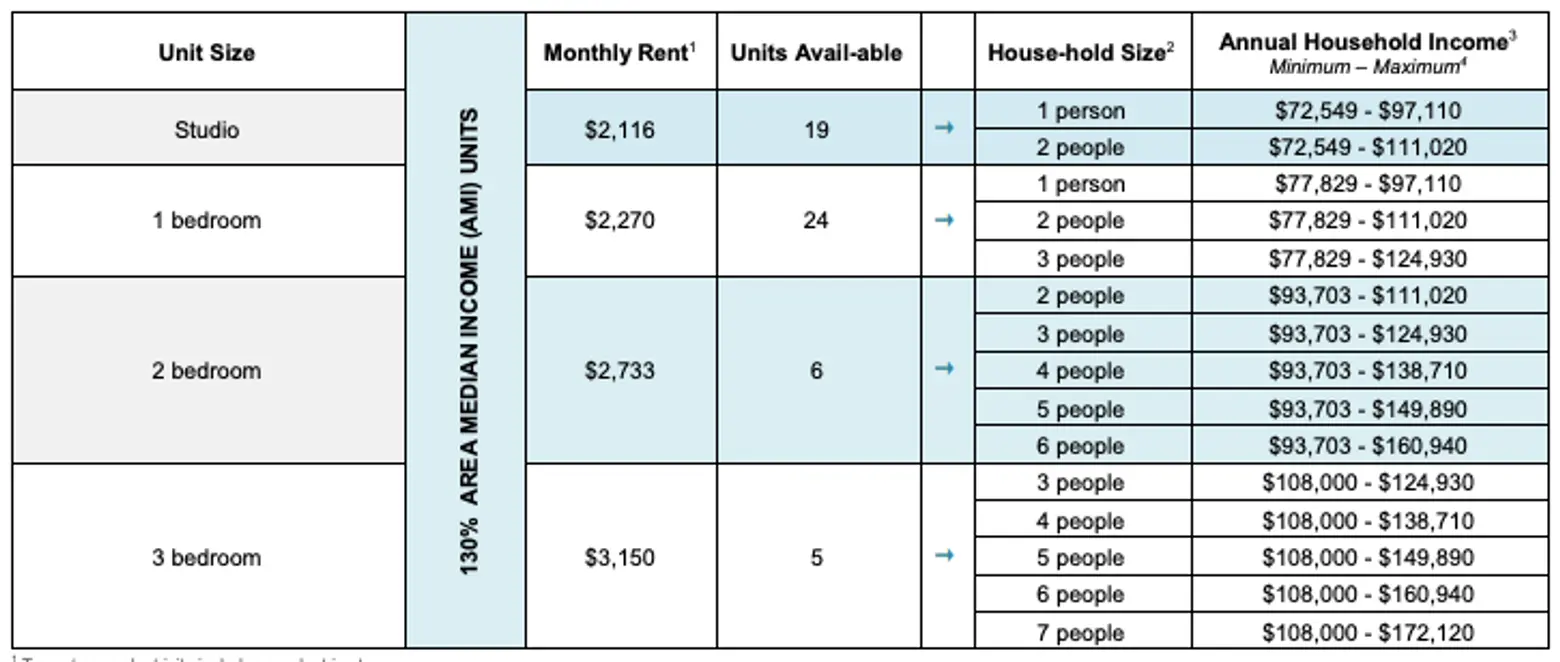 Qualifying New Yorkers can apply for the affordable units until March 31, 2020. Applicants who live in New York City will receive a general preference for the apartments, and a small percentage of units are being set aside for applicants with disabilities (mobility, 5 percent; vision/hearing, 2 percent). Complete details on how to apply are available here (pdf). Questions regarding this offer must be referred to NYC's Housing Connect department by dialing 311.
If you don't qualify for the housing lotteries mentioned, visit CityRealty.com's no-fee rentals page for other apartment deals in the city.
RELATED:
Renderings courtesy of Fogarty Finger Architects