New renderings and more funding for South Williamsburg's Dime Savings Bank site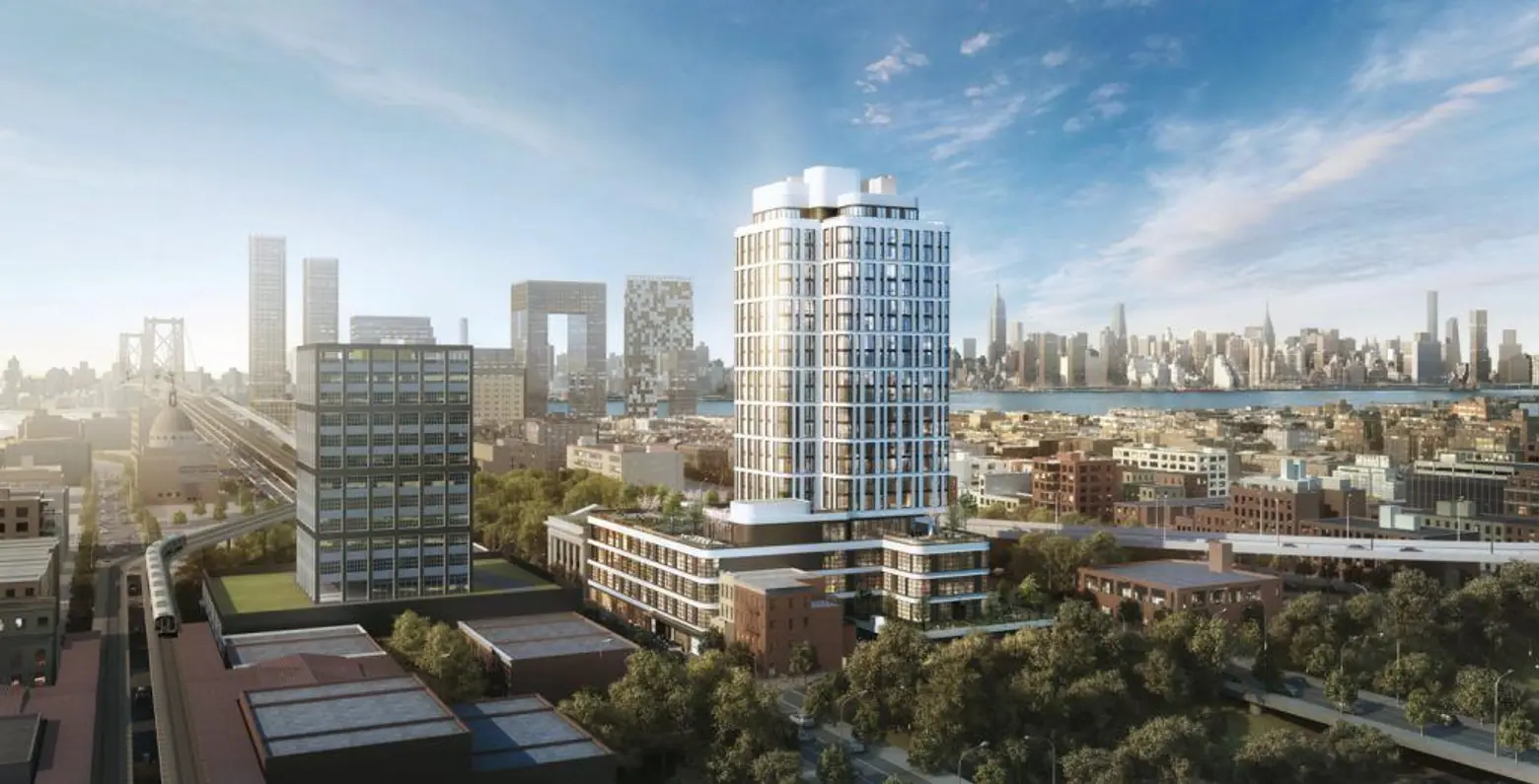 6sqft reported in May that a 23-story mixed-use tower was headed for one of Williamsburg's most closely-watched developments, the site anchored by the Neoclassical-style Dime Savings Bank of Williamsburgh building at 209 Havemeyer Street at the foot of the Williamsburg Bridge. Now, New York Yimby reveals new renderings courtesy of the project's architects, Fogarty Finger Architecture and Interiors. In addition, the site's developers, Charney Construction & Development and Tavros Capital Partners, have received a $150 million loan to restore the historic bank and build the new tower. According to The Real Deal, the loan coincides with the closing of the purchase of the bank building itself–the site's final parcel–for $12 million.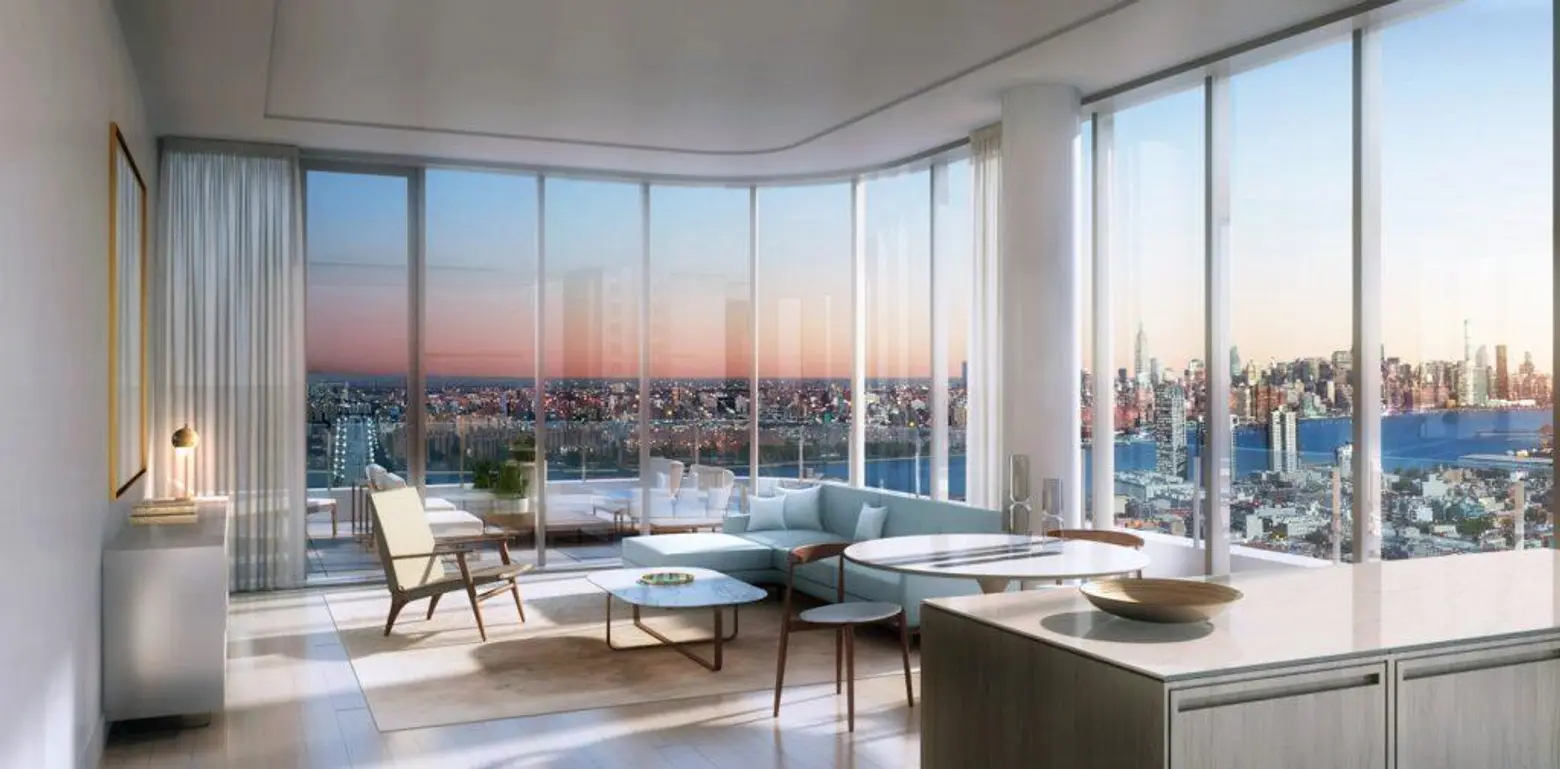 The 109-year-old historic bank building will be preserved and restored, and will be integrated into the project at its podium; the 340,000 square-foot project will be known as the "the Dime." Tavros Capital, Charney Construction & Development and 1 Oak Development purchased the 50,000 square-foot development site for $80 million from Dime Community Bancshares in 2016, though the bank building was reportedly not included in the sale, and permits were filed by the architects last summer. The completed project will consist of 40,000 net square feet of ground floor retail, 100,000 rentable square feet of Class A office space, 178 rental apartments and 340 parking spaces.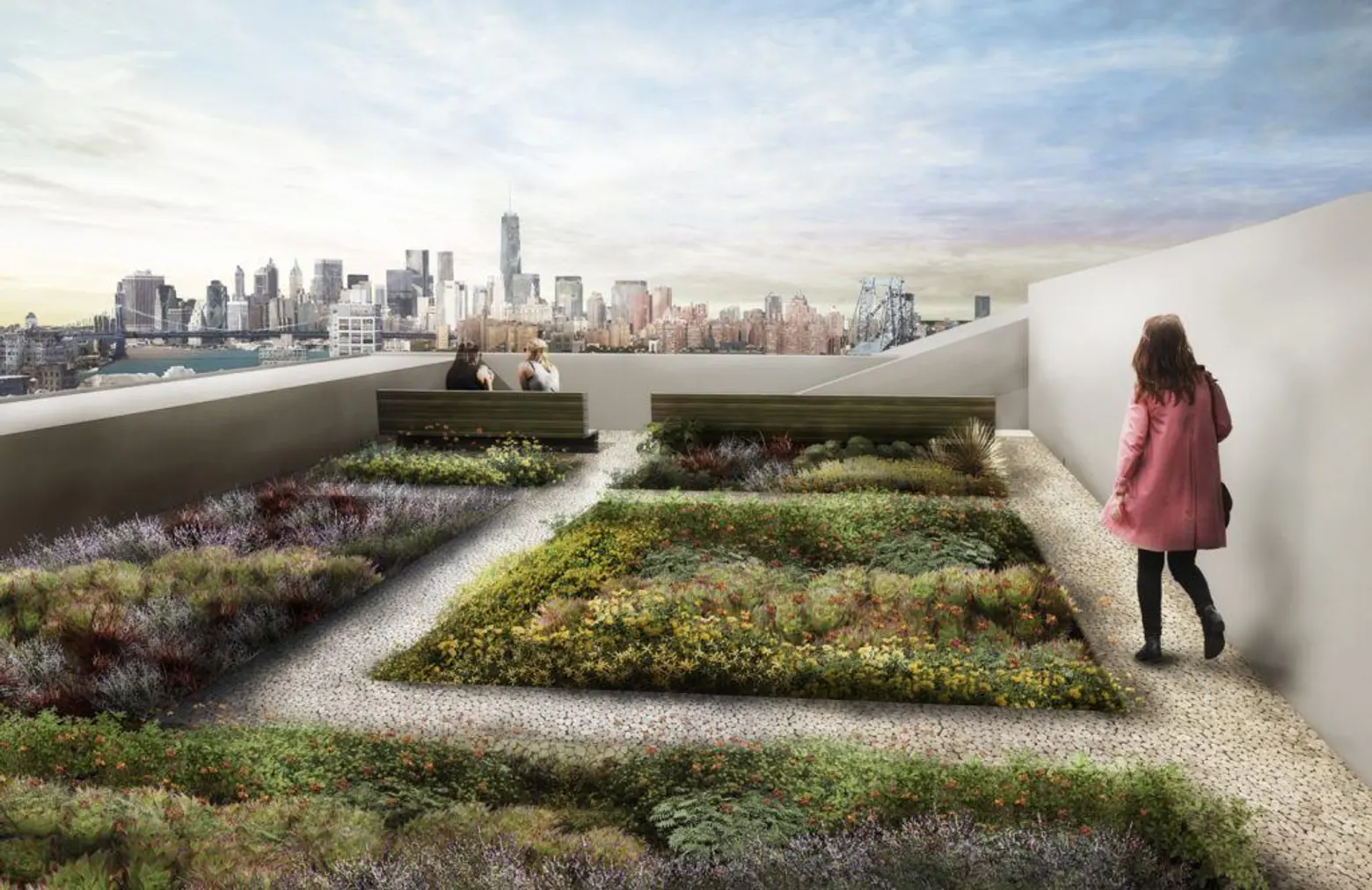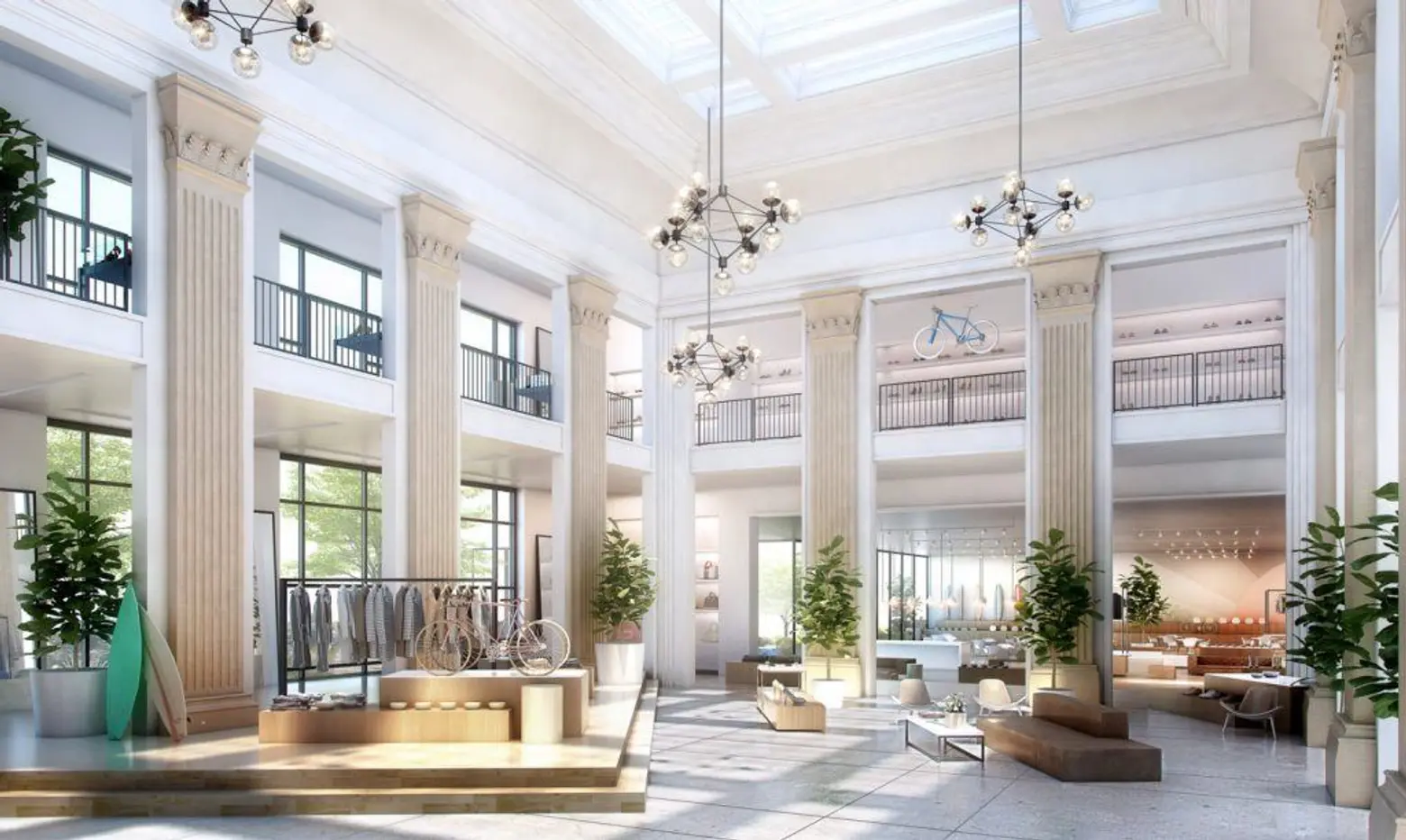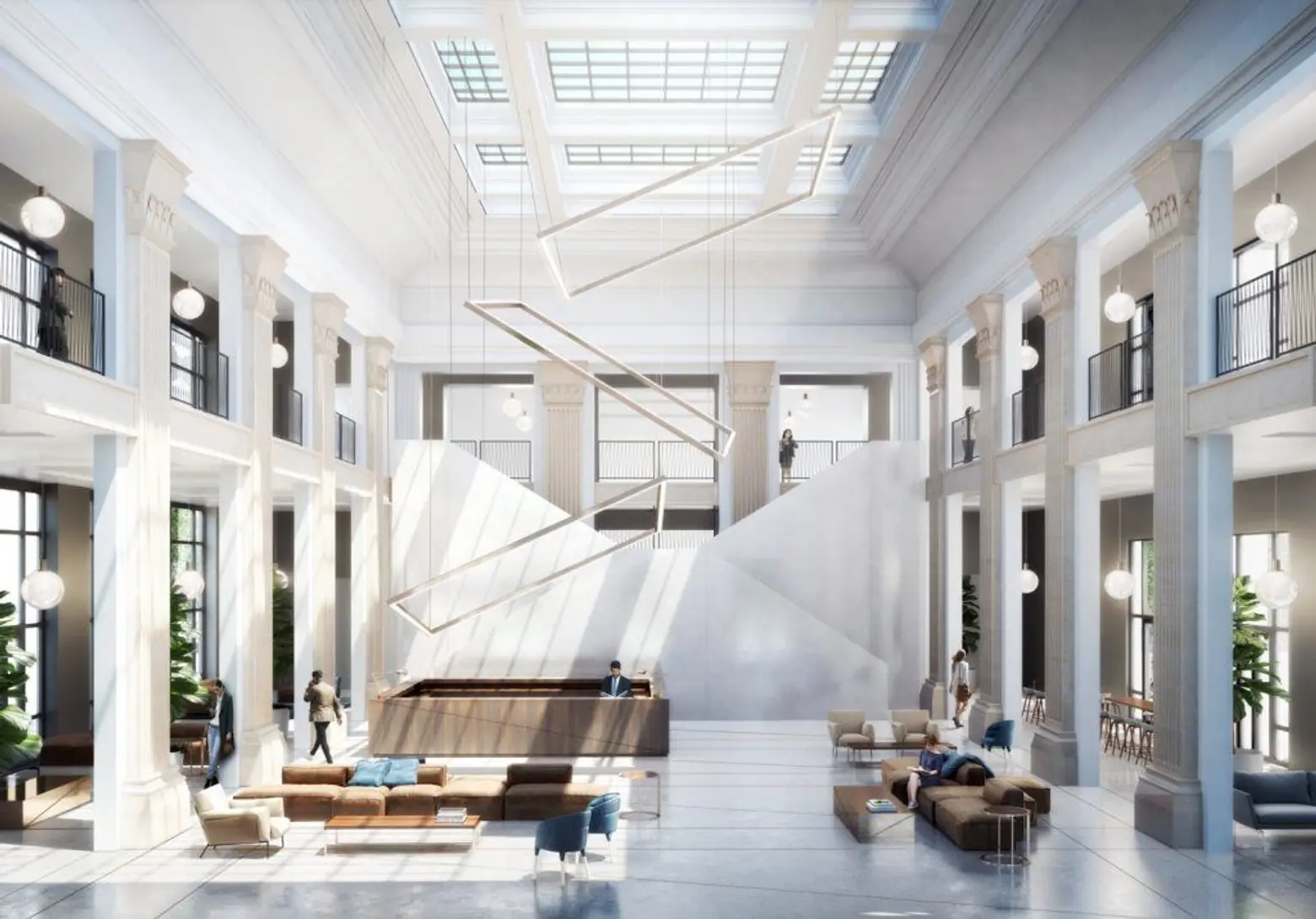 The building will feature an amenity floor with a full-service gym, business and residential lounges and an outdoor roof deck garden.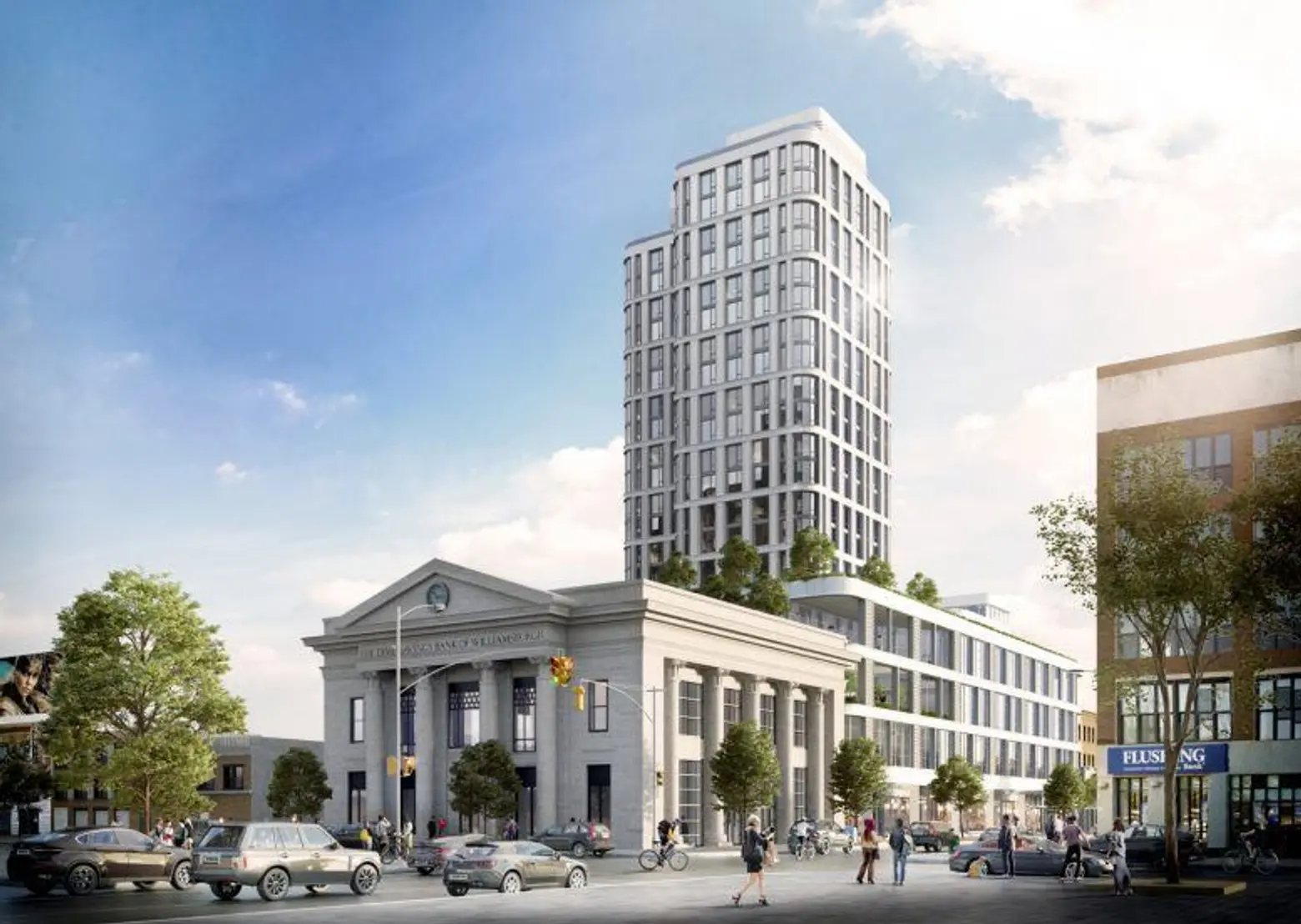 Renderings show a pale tower with rounded corners; at its listed height of 264 feet, it will be one of the tallest buildings in Williamsburg with dazzling views in every direction. Construction reportedly started in March, with completion scheduled for spring of 2019.
[Via NY Yimby]
RELATED:
Renderings courtesy of Fogarty Finger Architecture and Interiors.