VIDEO: West 8's proposal for NYC's largest private garden at One Manhattan Square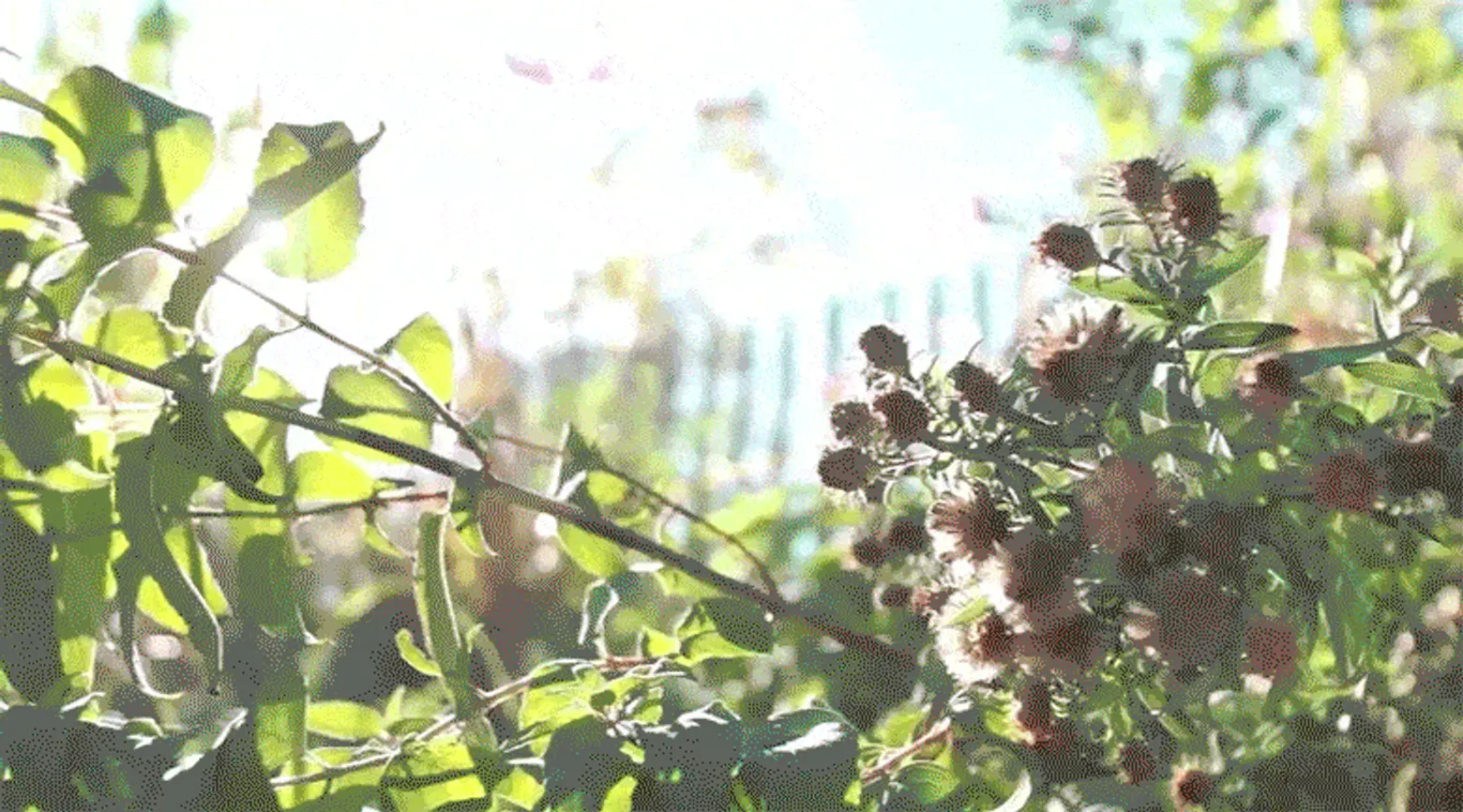 Adding to its unique character, Extell's One Manhattan Square will soon be home to NYC's largest outdoor private garden, detailed in a new video released today by the developer. The proposal, designed by urban planning and landscape architecture firm West 8, includes more than an acre of garden space for residents to both work and socialize, boasting indoor and outdoor grilling spaces, ping-pong tables, a putting green, children's playground, adult tree house, tea pavilion, and an observatory made for stargazing.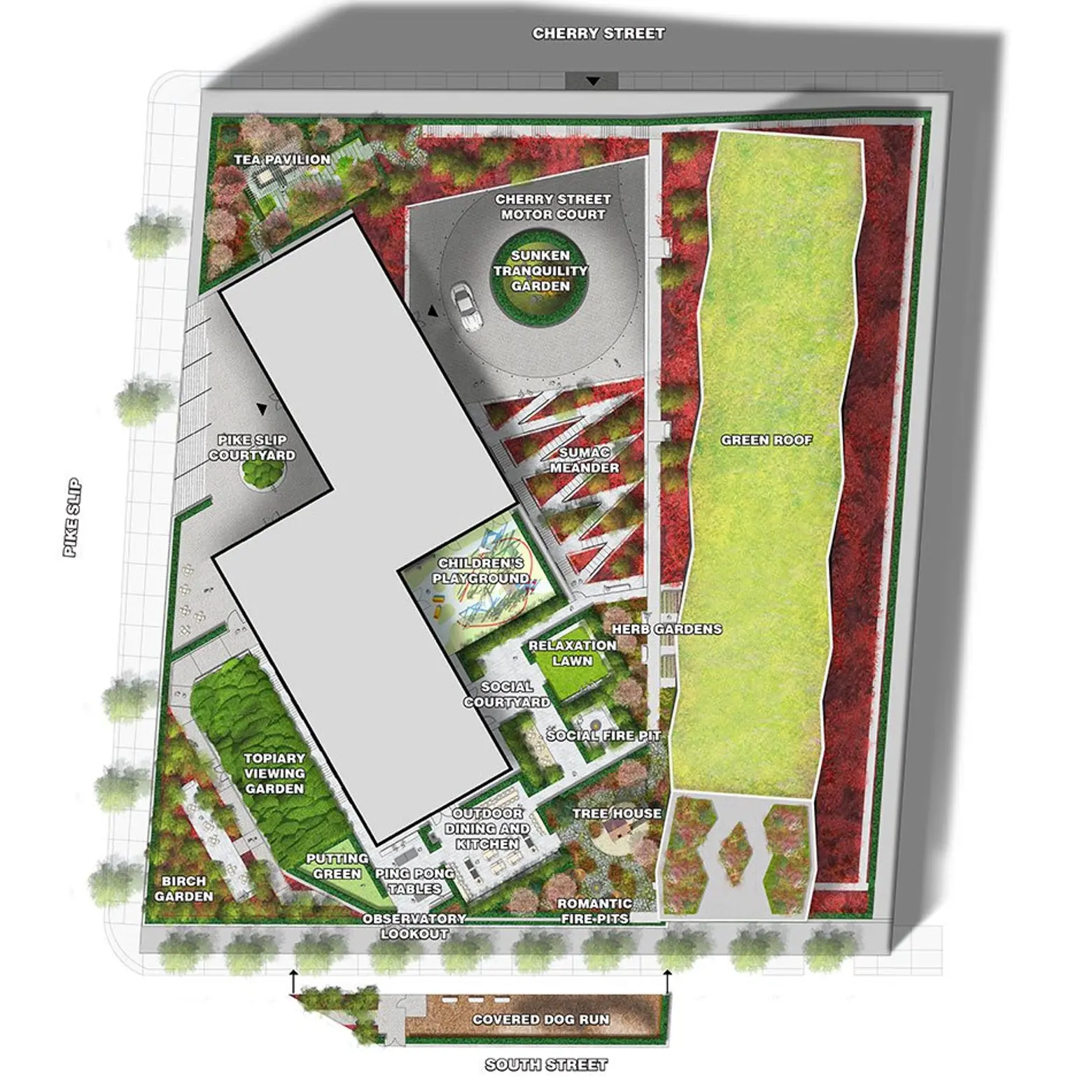 The video features West 8's co-founder and principal architect Adriaan Geuze explaining his design process and comparing this new project to a prior one that re-imagined Governor's Island in 2015. He and his firm were inspired by squares, parks, and sanctuaries from around the world, resulting in a serene escape with views of the East River and Manhattan Bridge.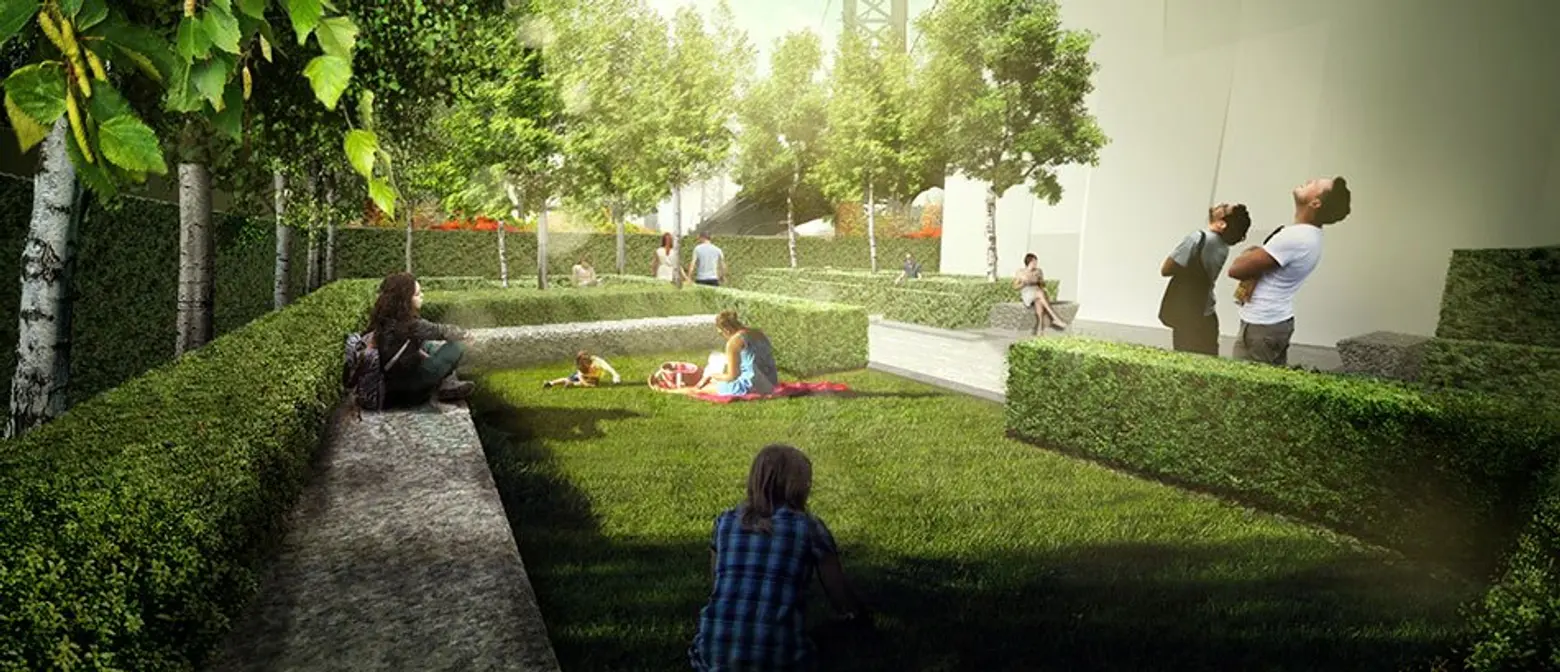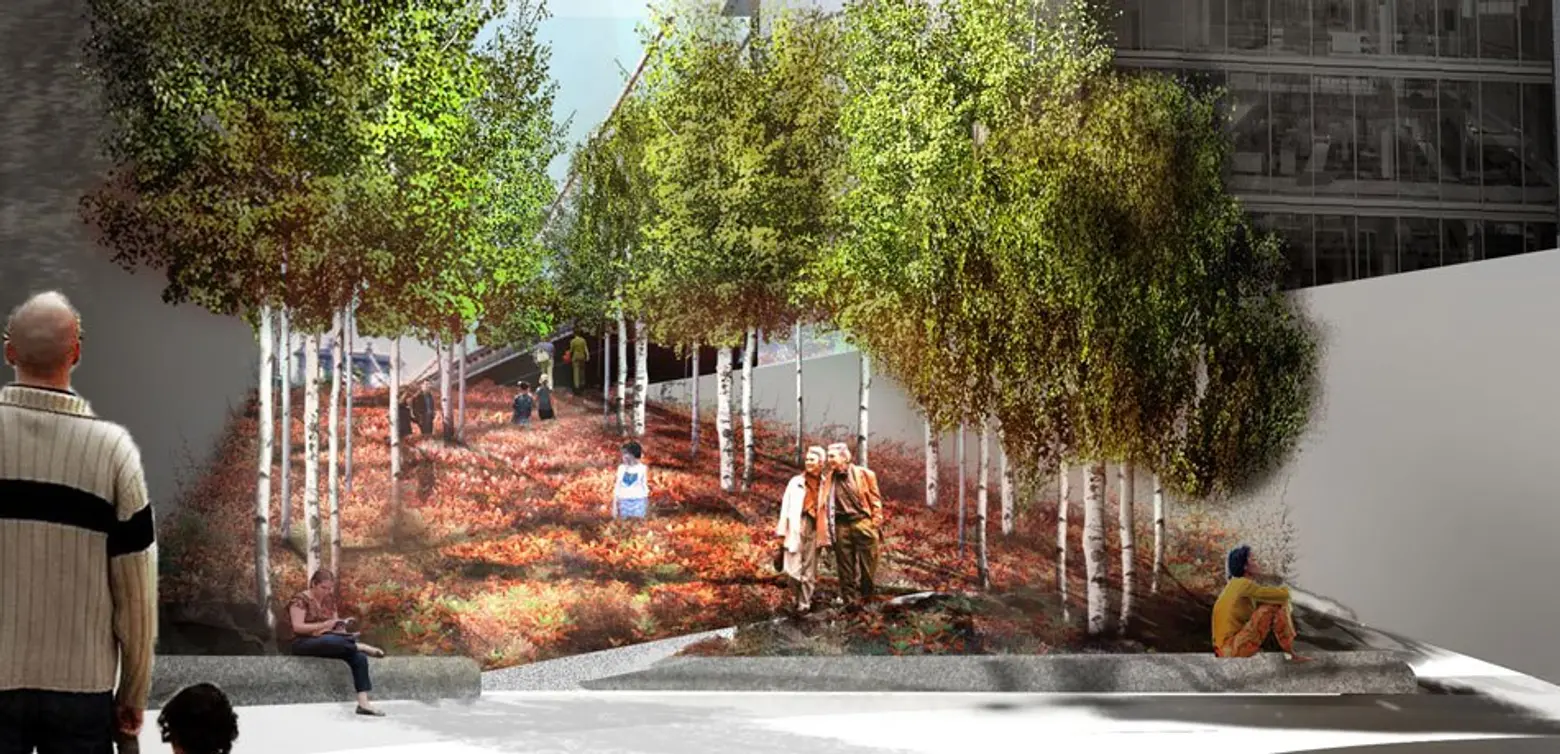 Topiary gardens accessed by a sumac meander will allow residents to explore the private birch gardens and courtyards.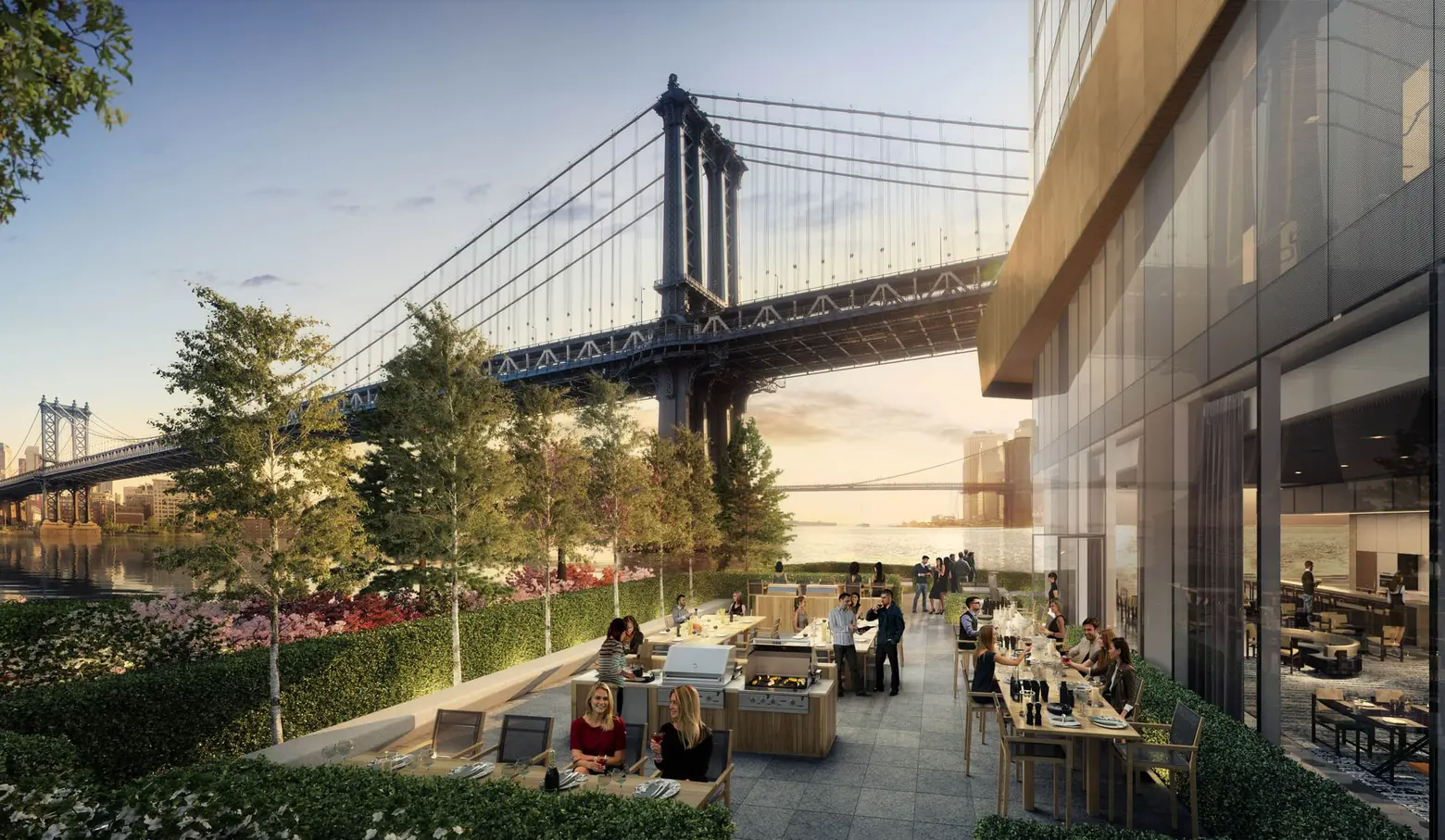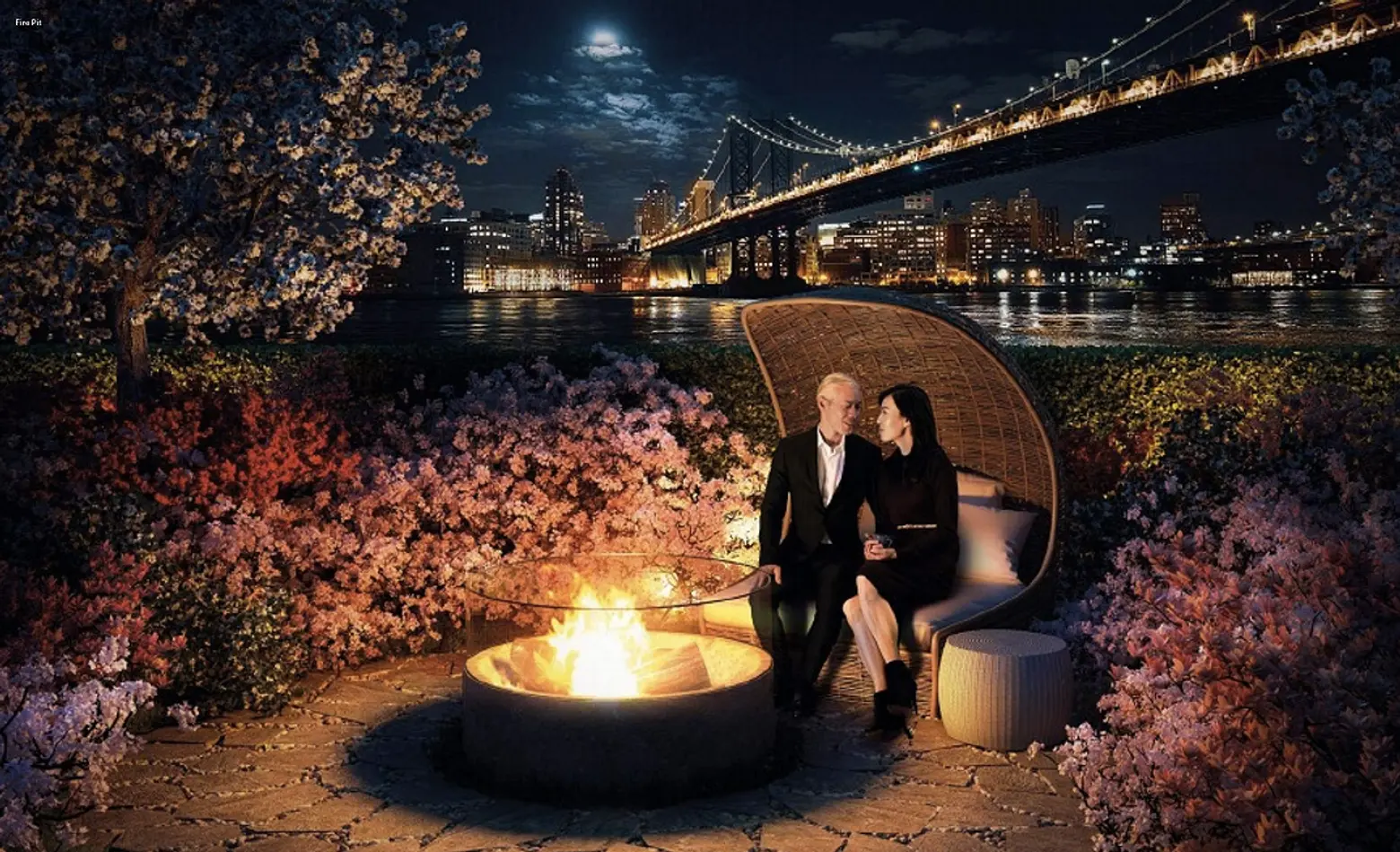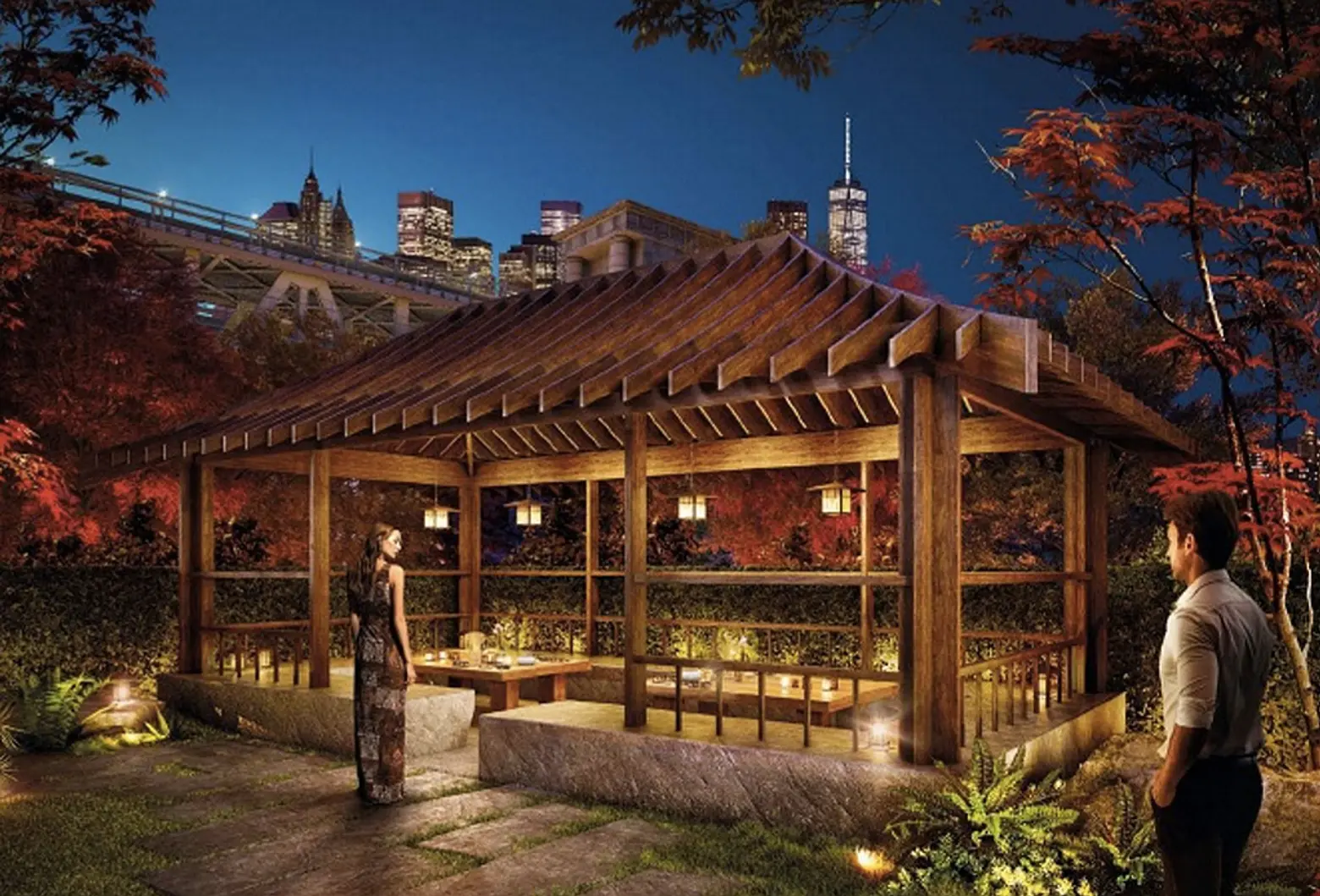 In total, the building will feature 100,000 square feet of indoor and outdoor amenities, something unheard of in a densely populated area like the Lower East Side. These include a 70-seat movie theater, tree house, romantic fire pits, 75-foot indoor pool, hot tub and sauna, dog spa, a full basketball and squash court and tea pavilion.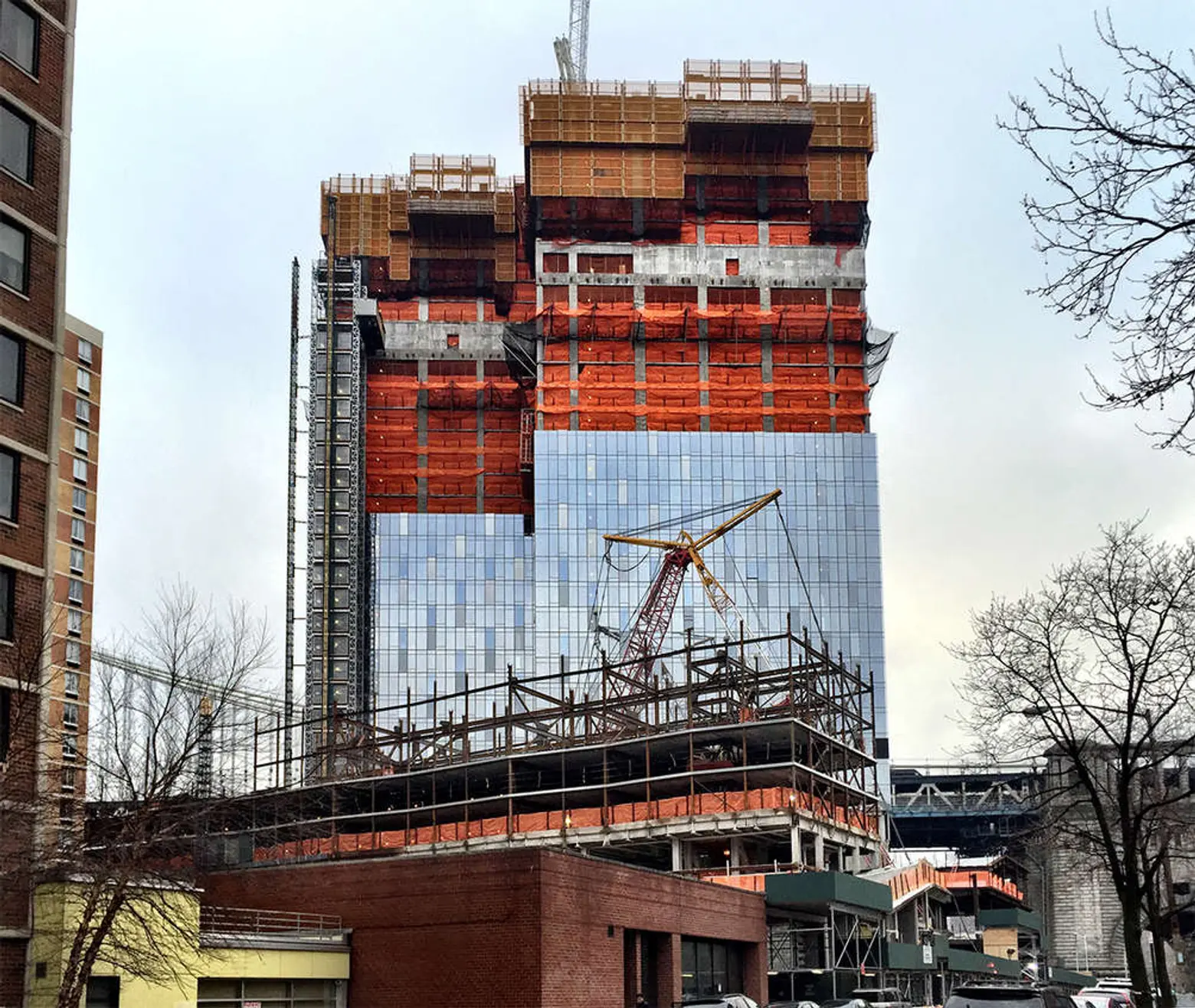 Construction as of January 2017, via CityRealty
Construction on the luxury tower is expected to be complete by the end of 2018. Located in the historically low-density and low-income Two Bridges neighborhood, it's gotten some flack for what many believe to be an out-of-scale height and out-of-character price point (apartments will start at $1.18 million).
View listings for One Manhattan Square at CityRealty and on the building's website.
RELATED:
Renderings courtesy of West 8 and Extell