Trump SoHo sees sharp drop in event bookings, increase in layoffs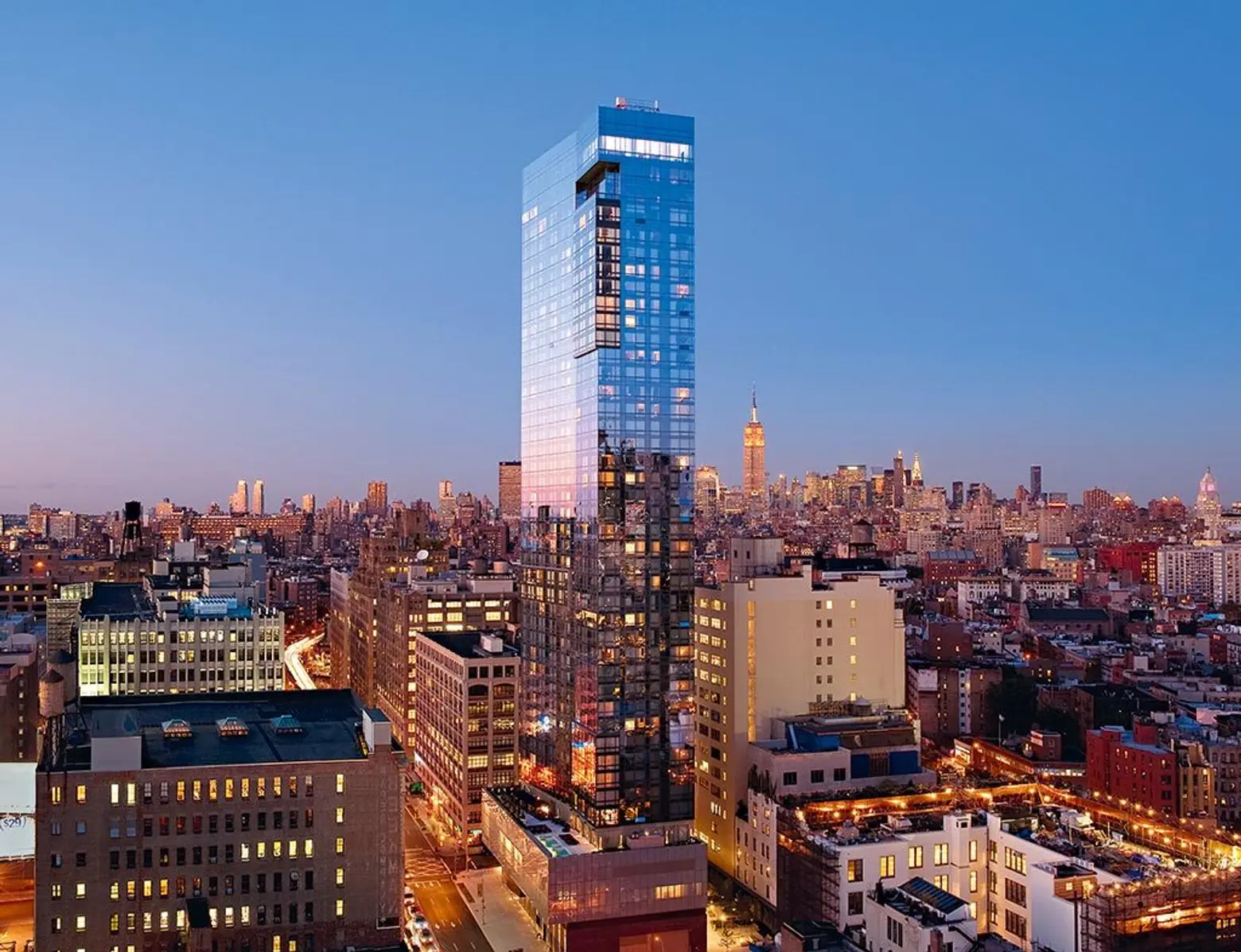 Photo of Trump SoHo via Trump Hotels
Trump SoHo, a $450 million, 46-story hotel condominium at 246 Spring Street, has suffered from a sharp decline in corporate event bookings and an increase in staff layoffs. Documents reviewed by WYNC show the once $700-per-night hotel now offers rooms for under $400 a night, less than most of the city's five- and even four-star rated accommodations. Plus, managers plan on laying off 12 room attendants out of the hotel's 80 total housekeeping staff and removing turn-down service. While last year the hotel booked 29 large corporate events between January and mid-May, this year just 11 events were booked, with fewer well-known names.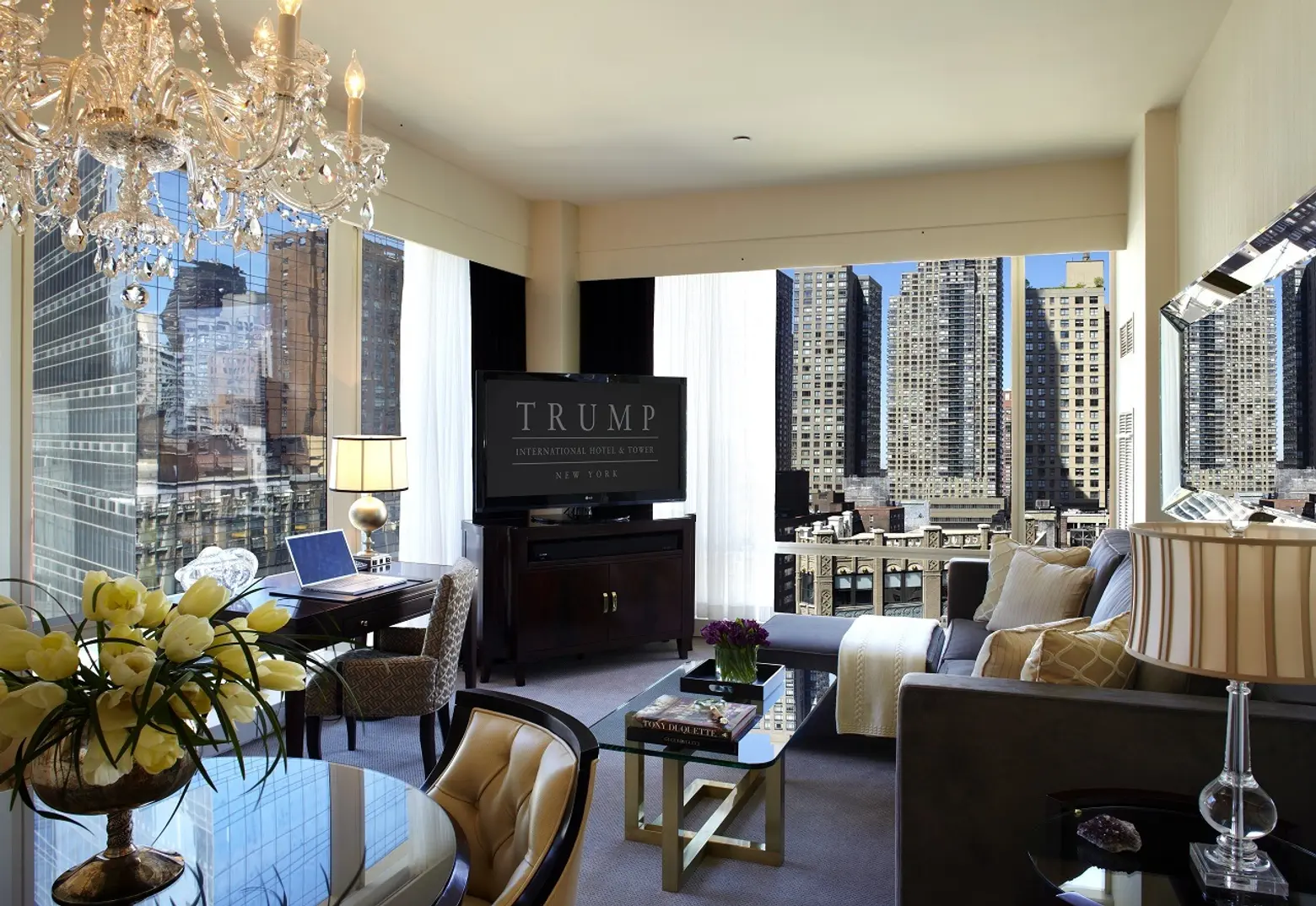 A room at the Trump International Hotel & Tower
Trump Soho's Koi Restaurant closed its doors this month, citing a post-election financial slump. First opened in 2012, the pan-Asian restaurant was a popular destination for celebrities and professional athletes. While the management hasn't revealed how badly the business is doing in the wake of the presidential election, Koi left a month earlier than planned, leaving an empty space in the hotel's lobby.
A professor at the Cornell Hotel School, Jan de Roos, told WYNC that the hotel sounds "financially troubled." Roos added, "I have to believe that a lot of organizations would not want to have meetings at a Trump Hotel just to not have to deal with it," he said.
As 6sqft previously covered, the Trump Organization dropped its name for a new line of hotels amid a decline in booking the month prior to the election. The organization chose the name "Scion" for the new hotel line, which means "descendant of a notable family."
Despite Trump SoHo's financial struggles, other Trump properties have prospered since the president's election. The AP reports the Trump International Hotel in Washington, D.C. has gained in popularity, with room rates rising. Plus, the membership fees at Mar-a-Lago, another resort hotel owned by Trump, doubled.
A spokesperson from the Trump Organization gave no specifics on Trump SoHo's drop in business, but said in a statement: "As is typical in the hospitality industry, hotel rates and occupancy fluctuate due to factors such as seasonality and macroeconomic forces…the hotel continues to receive top accolades."
[Via WYNC]
RELATED: