Tishman-Speyer Pays $438 Million for Multiple Hudson Yards Parcels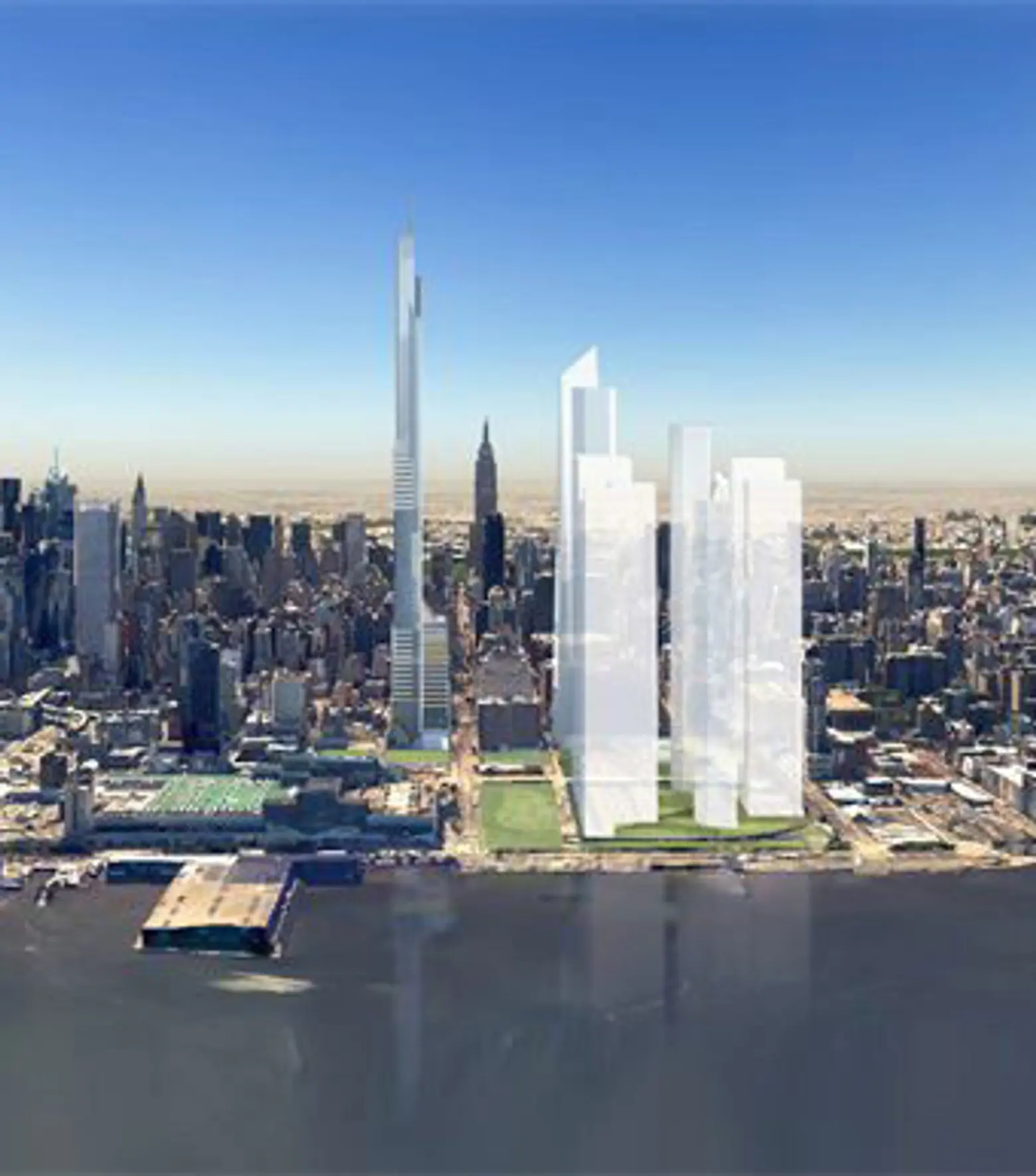 Manhattan-based owner/developer Sherwood Equities has sold multiple Hudson Yards parcels to Tishman-Speyer for $200 million, reports Jeffrey Katz, Sherwood president, in a press release today.
The sites are situated at the southeast corner of West 34th Street and Hudson Yards Boulevard, and at West 35th Street and Tenth Avenue, and neighbors another parcel purchased by Tishman-Speyer from the Rosenthal family. The WSJ reports the total deal rings up at $438 million.
The combined parcels will allow Tishman-Speyer to develop a 2.25 million-square-foot, full-square-block office building, which could become the tallest structure in the United States at 1,800-feet tall. The unbuilt tower has already been christened the Hudson Spire.