The World's First Escalator Was Installed in Coney Island 120 Years Ago
When you think of Coney Island, cutting edge technology probably doesn't come to mind. But more than a century ago, this little enclave of amusement and thrills was where the world's very first working escalator was installed.
In 1896, engineer Jesse W. Reno brought his patented "Endless Conveyor Elevator" (though he called it the "inclined elevator") to the Old Iron Pier at Coney Island. Reno's invention stretched a mere seven feet angled at 25-degrees, and instead of steps, the escalator used a conveyor-like belt fashioned with cast-iron cleats for traction. The Coney Island installation is said to have carried over 75,000 patrons over its two-week residency.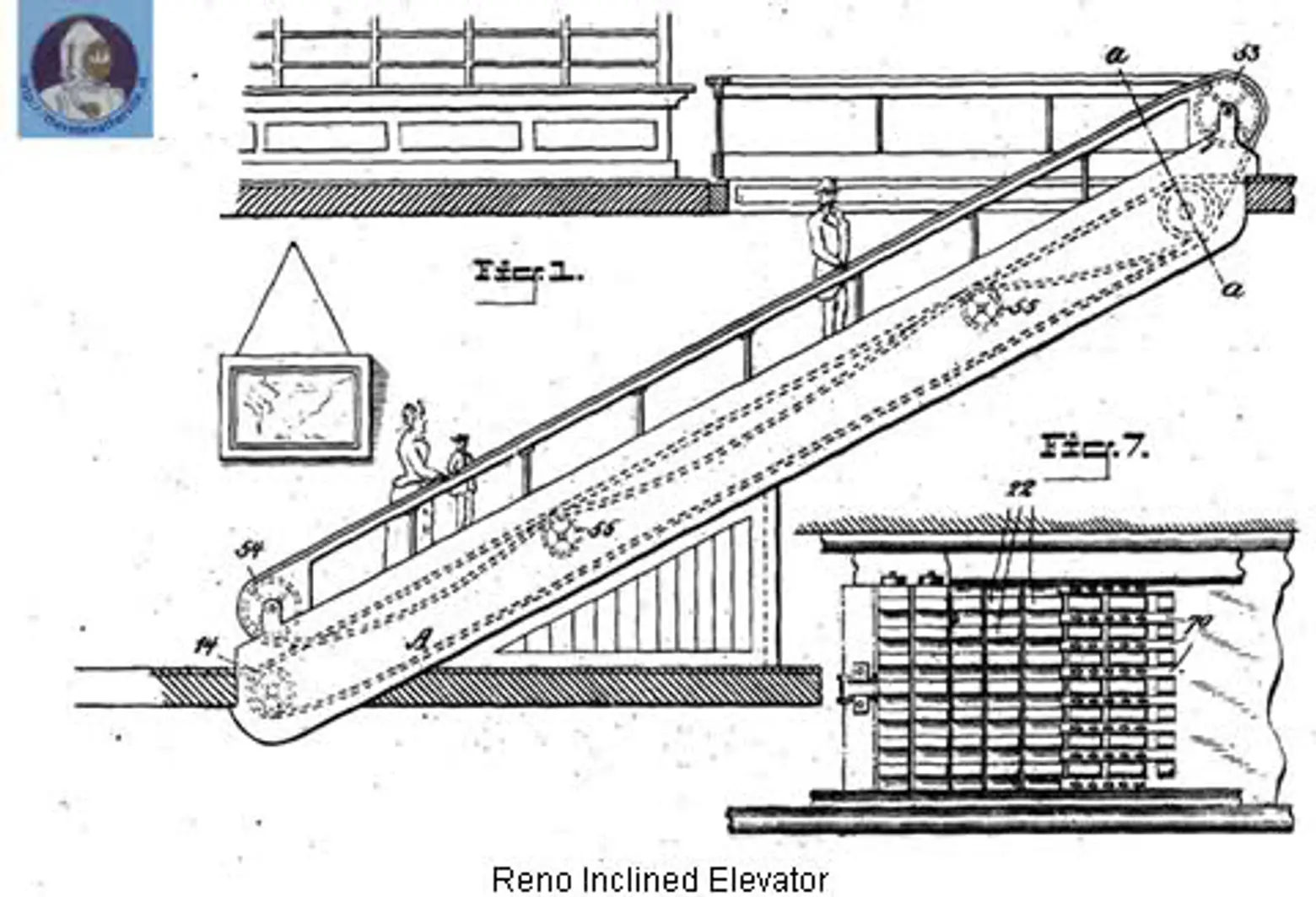 Image via Astor Place Vintage
Interestingly, the design was extracted from a rejected, but admirable and ambitious, transportation proposal for the city. According to Lehigh University, Reno's alma mater:
"In the early part of 1896, Reno submitted extensive plans to New York City officials to build a double-decker subway system beneath the city's streets. His plans included designs for 'inclined elevators' to transport passengers from street to underground station. His plans were rejected, but his ideas survived. Several innovative features on the original inclined elevator are found in the modern escalator, including the rubber-covered chain handrail and a comb of projecting fingers at each end of the machine. This latter feature prevented users' feet and other objects from getting stuck in the motion of the conveyor when exiting at floor level."
While underwhelming when compared to the escalators we see stretching across malls and airports today, for the time, Reno's invention was quite extraordinary. A few short months after its Coney Island debut, the escalator was temporarily installed at the Manhattan entrance of the Brooklyn Bridge. It proliferated in the years that followed, added to numerous department stores and railway stations in the Northeast and England.
Reno eventually sold his patent to Otis Elevator Company and reaped enough cash from the sale for early retirement.
RELATED: