The Urban Lens: Wayne Sorce's vivid photos capture the spirit of 1970s and '80s NYC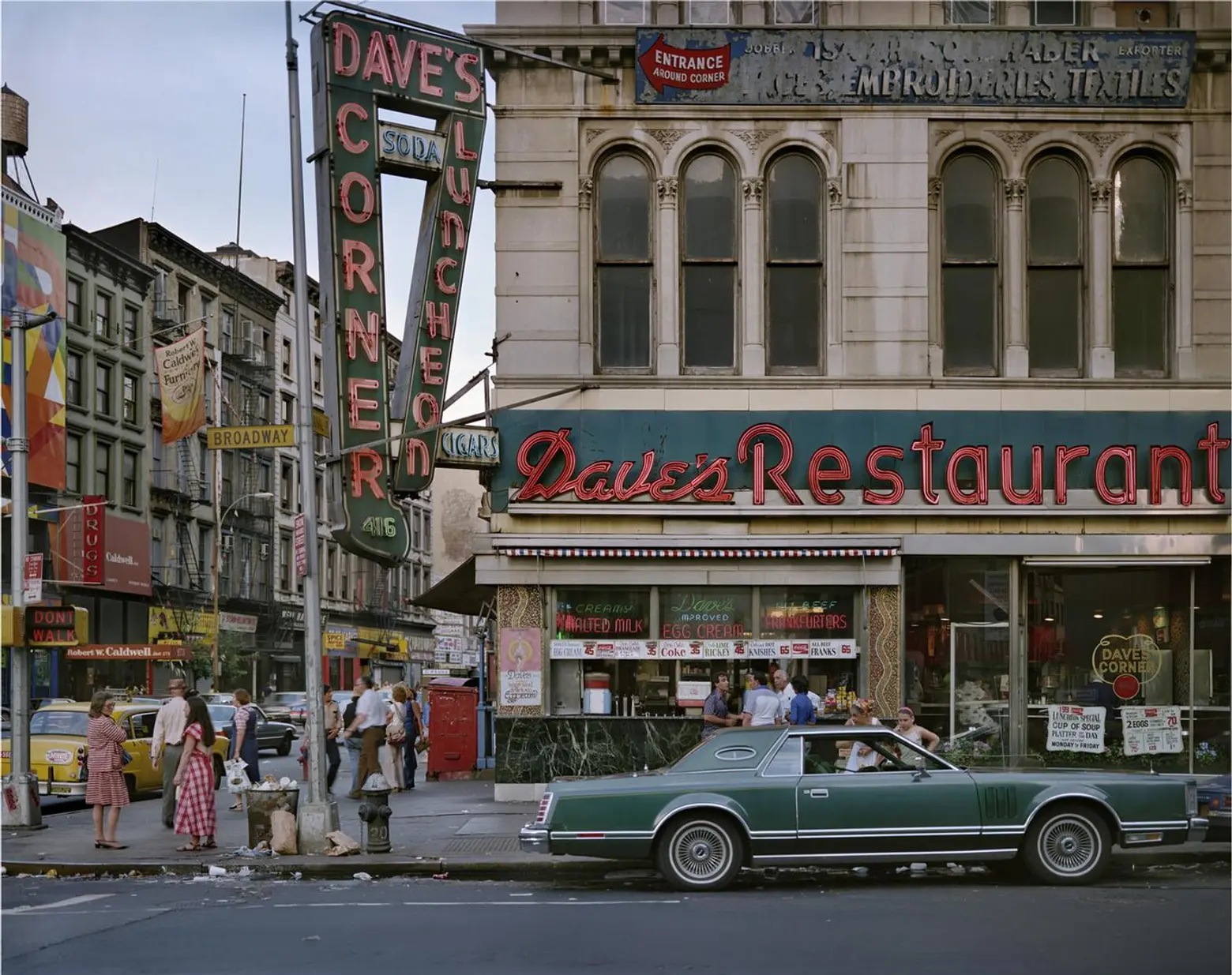 6sqft's series The Urban Lens invites photographers to share work exploring a theme or a place within New York City. In this installment, the Joseph Bellows Gallery shares the late Wayne Sorce's "Urban Color" series. Are you a photographer who'd like to see your work featured on The Urban Lens? Get in touch with us at [email protected].
Chicago-born photographer Wayne Sorce began capturing the people and places of urban landscapes while at the Art Institute of Chicago in the 1960s. In the late '70s and early '80s he took large-scale color photos of his hometown and New York, capturing "a formal exactitude, the light, structures, and palette of these cities within a certain era," according to a press release from the Joseph Bellows Gallery in L.A. where this "Urban Color" series is currently on view. Not only do the vivid colors help express the spirit of the city at this time, but the way Sorce incorporates people exposes a unique energy in which they serve as "both inhabitants, as well as sculptural forms relating to a larger composed scene." From Manhattan barbershops and restaurants to the gritty, industrial streets of Vinegar Hill, Brooklyn, the photos transport the viewer to a bygone NYC.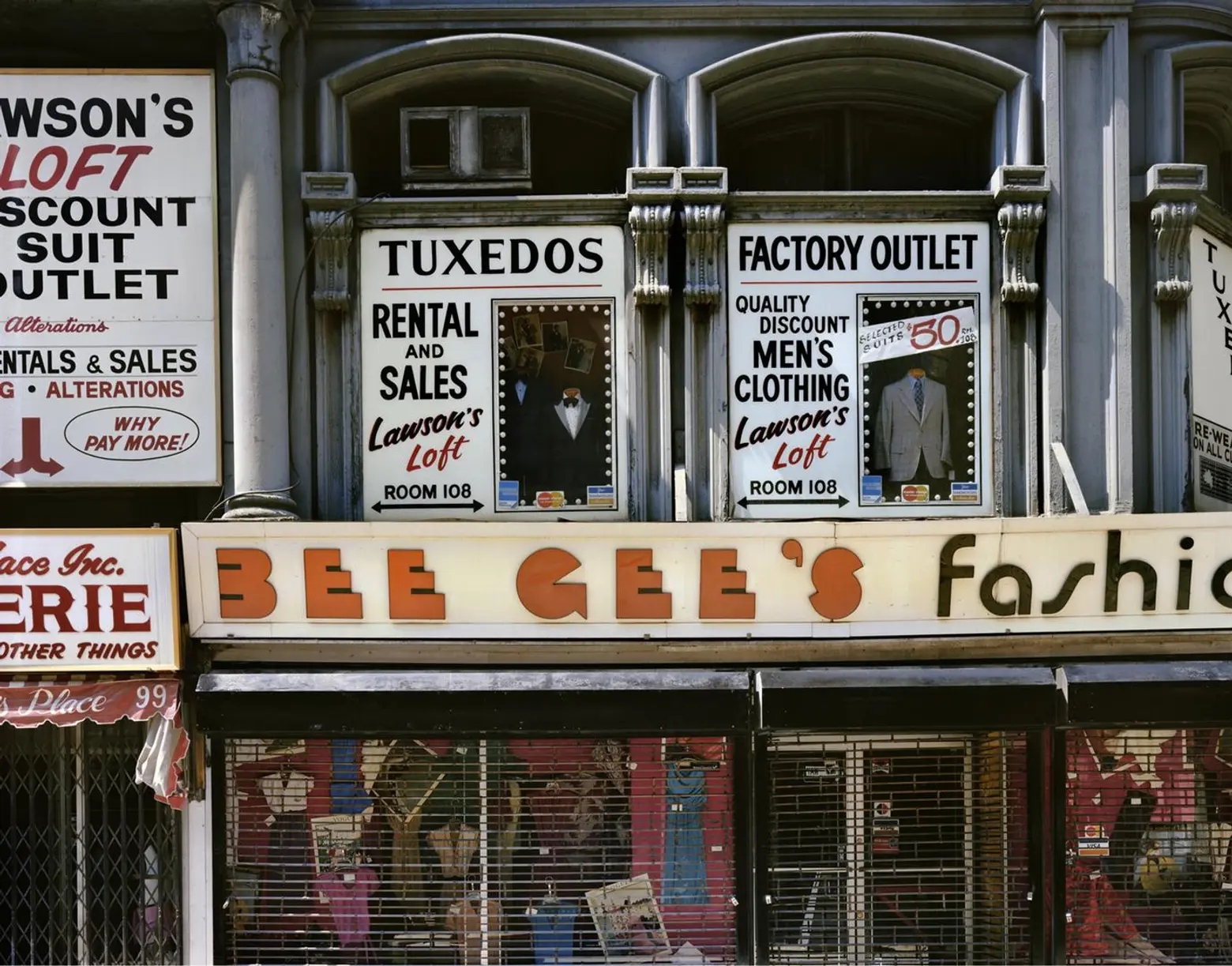 Bee Gee's, 1984
Parklane Hosiery, 1985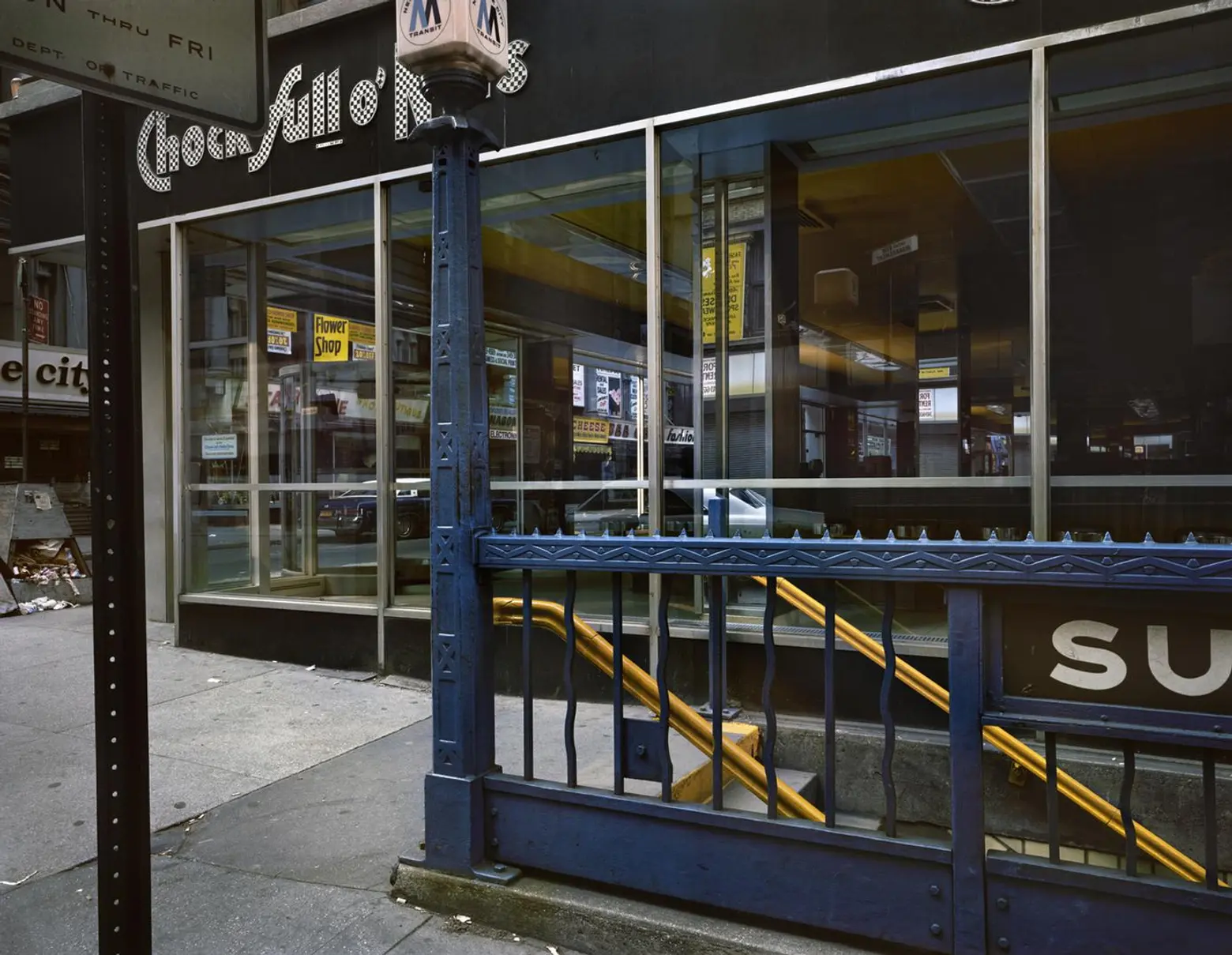 Chock Full of Nuts 1984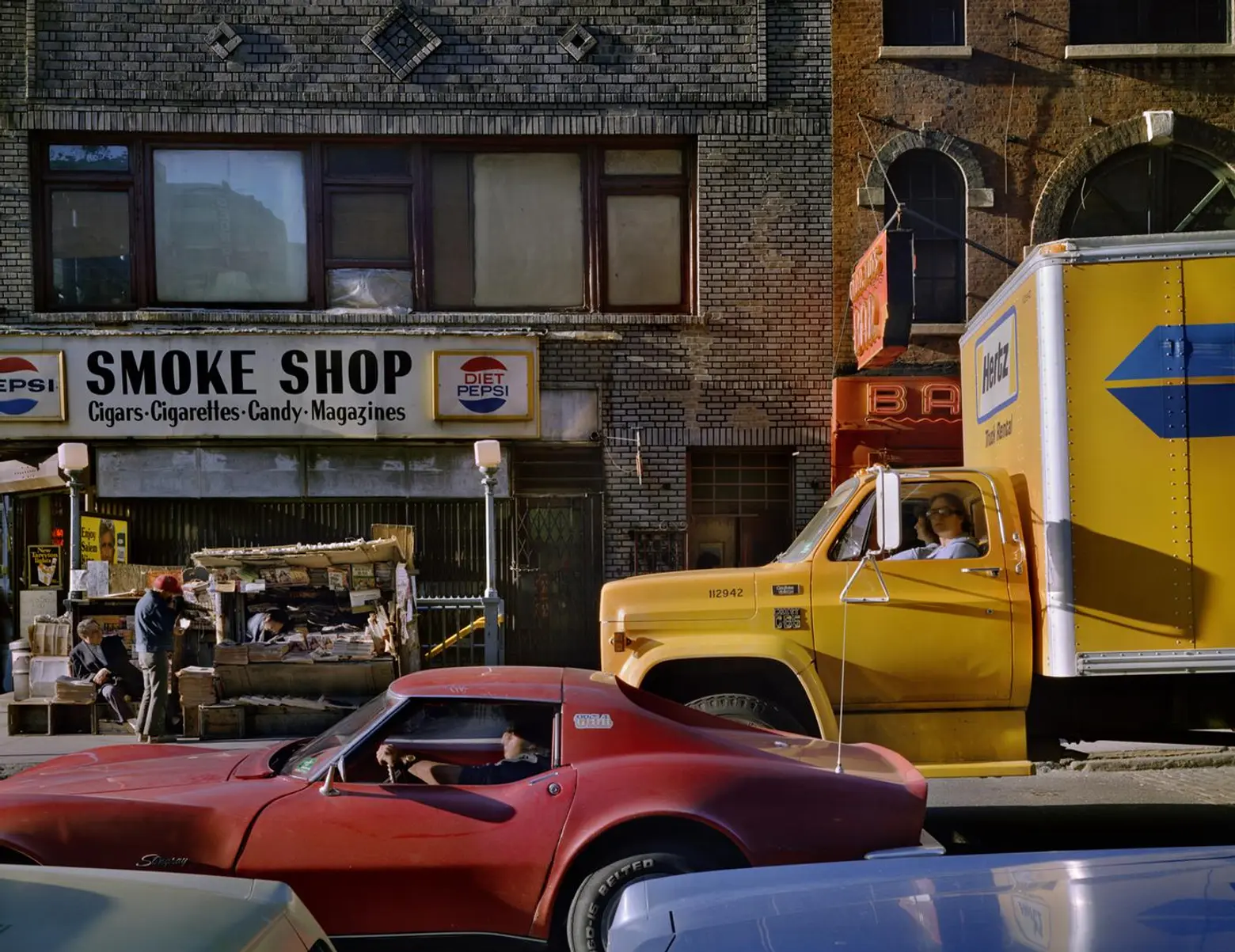 Varick Street, 1984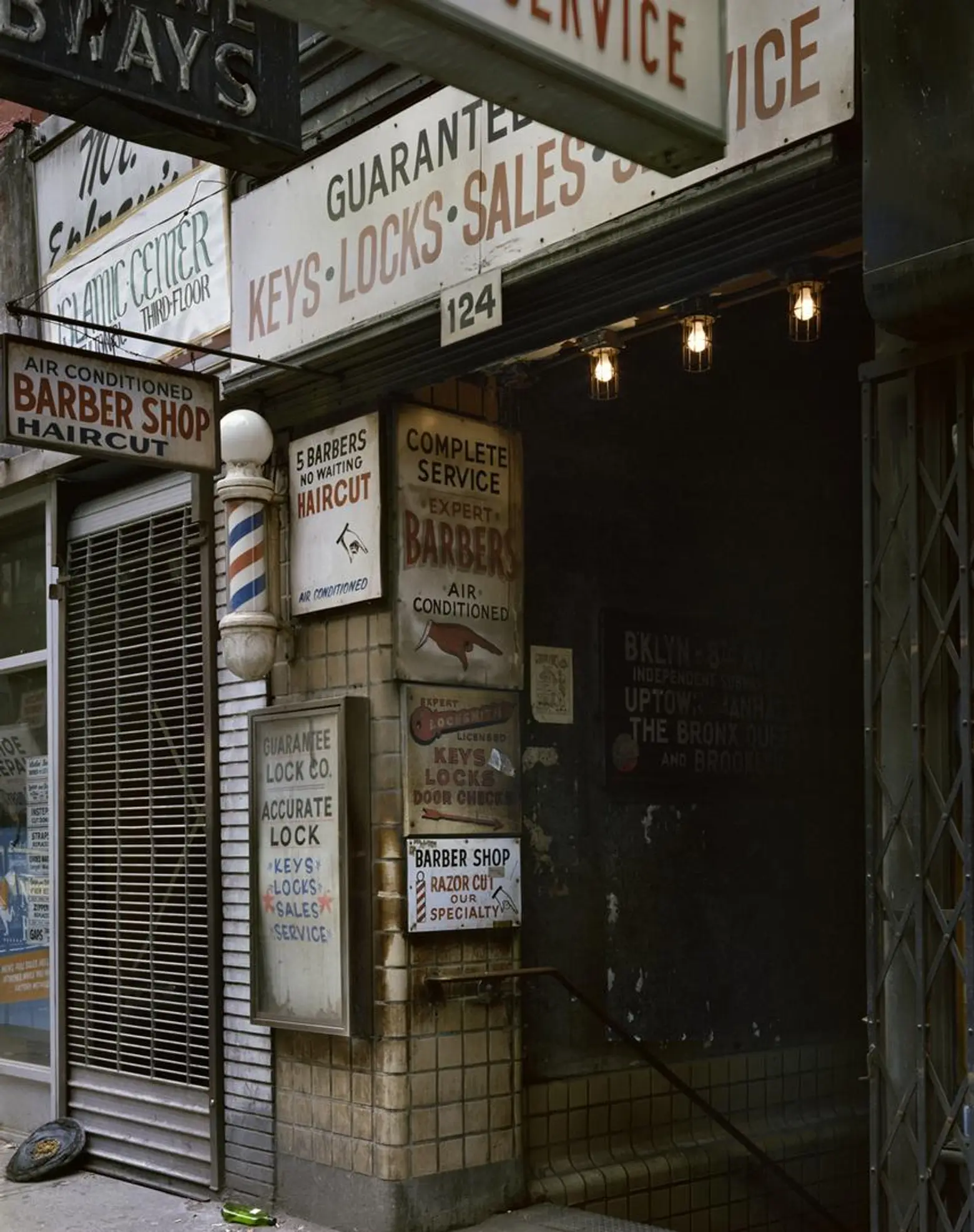 Barbers, 1985
L.B. Oil 1984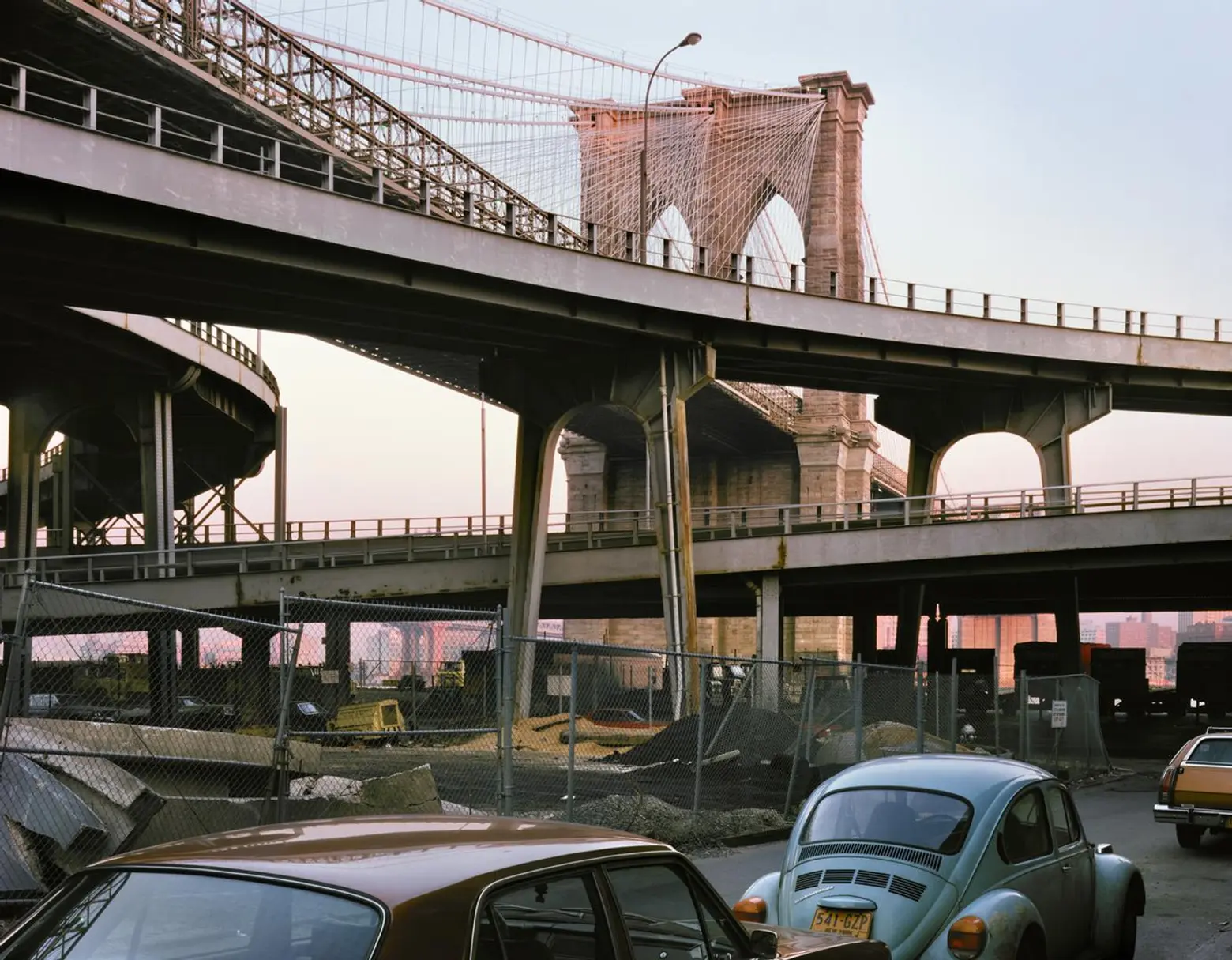 Brooklyn Bridge, 1985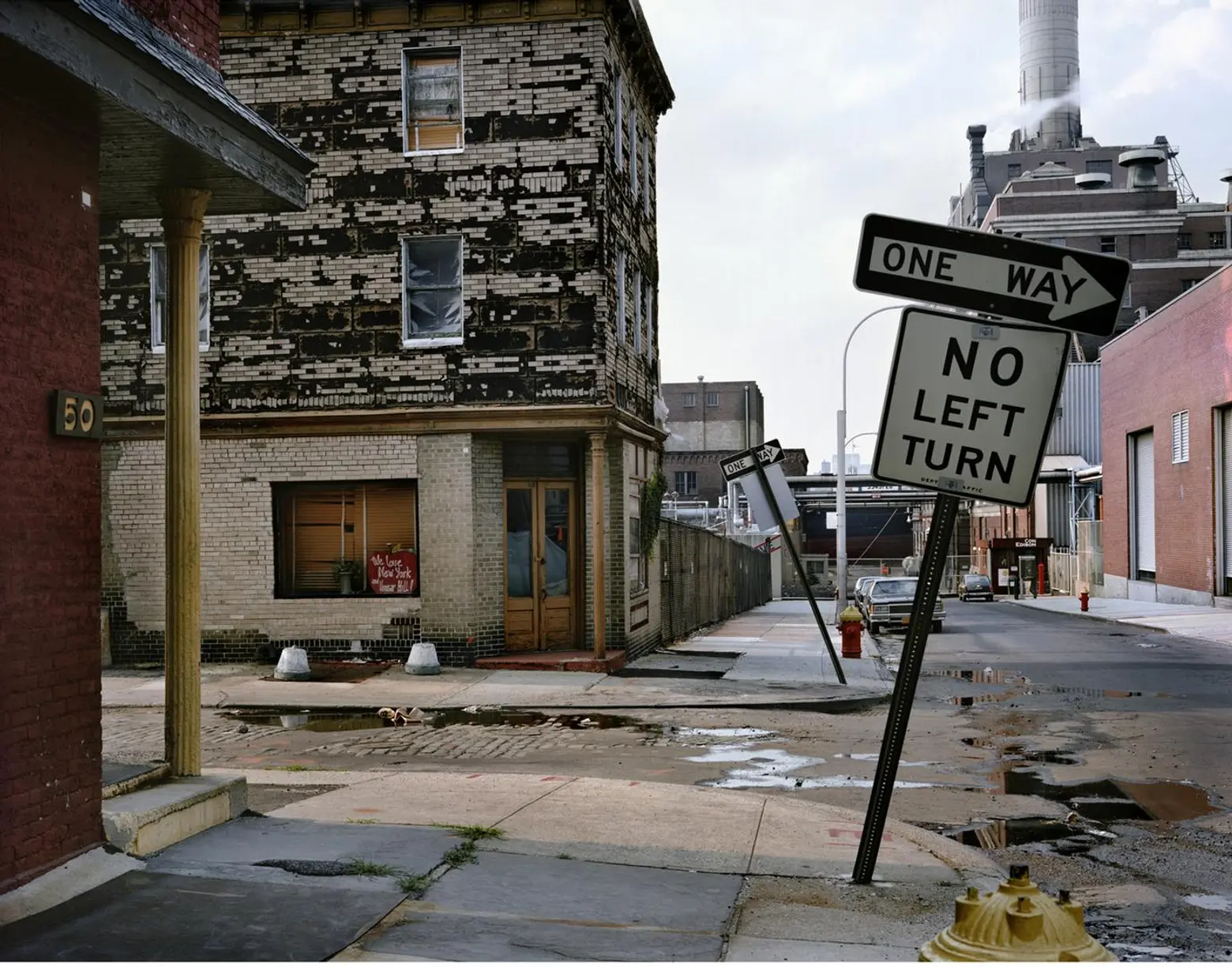 Vinegar Hill, 1988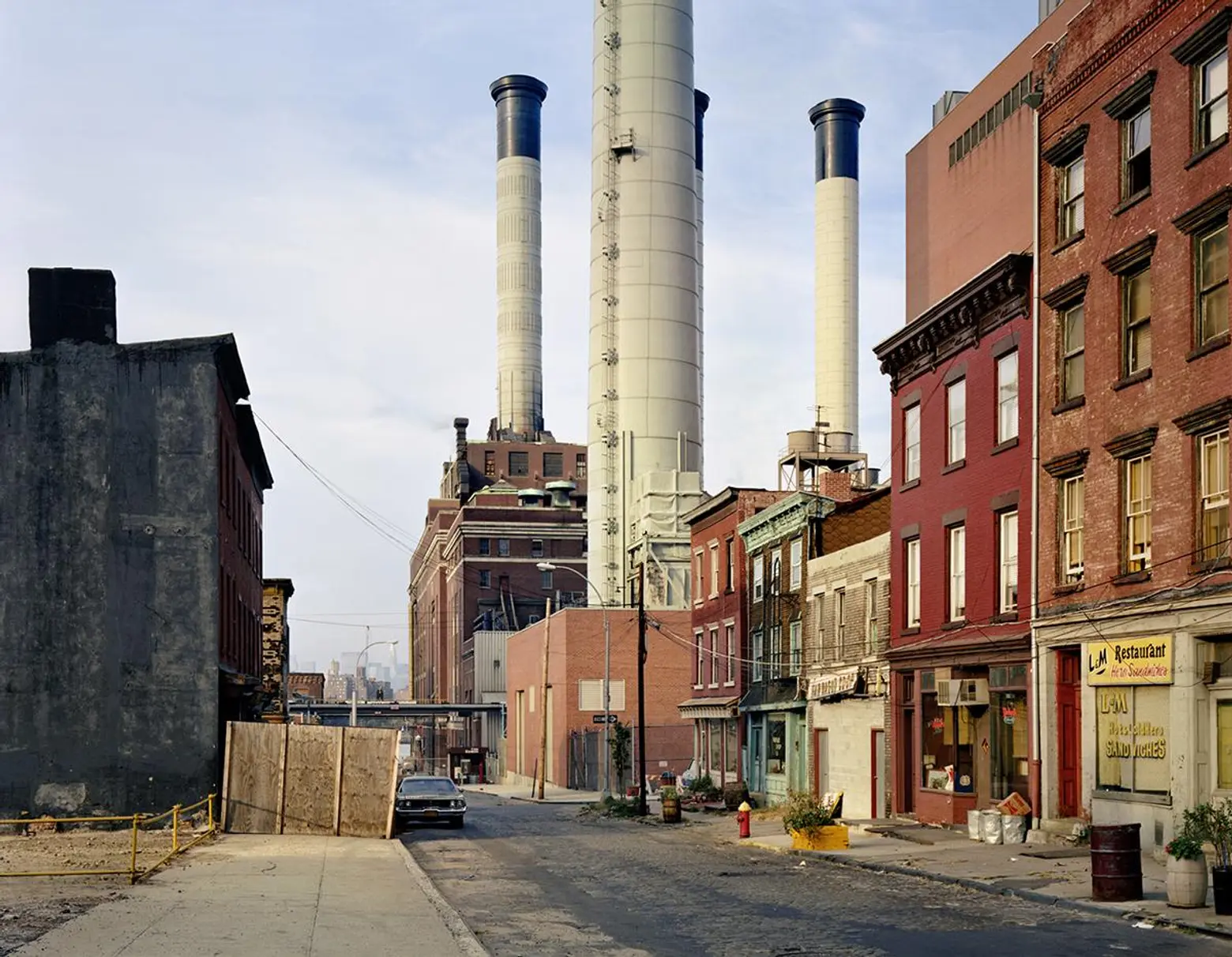 Vinegar Hill, 1985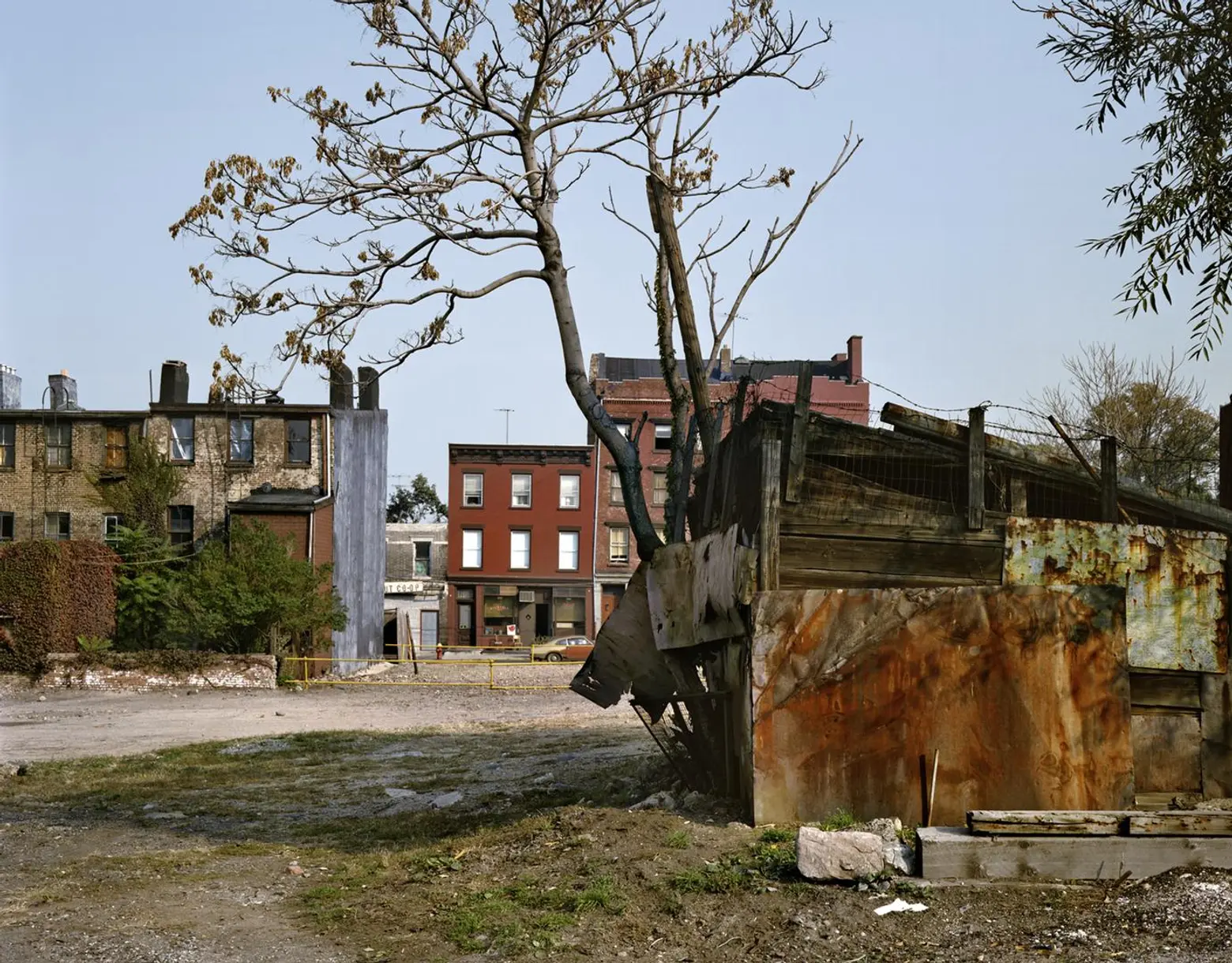 Vinegar Hill, 1985
Urban Color is on view at the Joseph Bellows Gallery through November 30th. Find out more information here.
RELATED:
All photos © Wayne Sorce courtesy of the Joseph Bellows Gallery