The second phase of Hunters Point South Park will be ready for visitors by summer
Long Island City is getting five more glorious acres of waterfront park space, with the city expected to complete Hunters Point South Park in the coming months. The second phase of the park, which stretches below 54th Avenue and wraps around Newtown Creek, is nearing completion after three years under construction, according to LIC Post. The city's Economic Development Corporation says the opening date will come by late spring or early summer, so New Yorkers will have a whole new outdoor amenity to enjoy when the weather warms up.
© Albert Večerka / Esto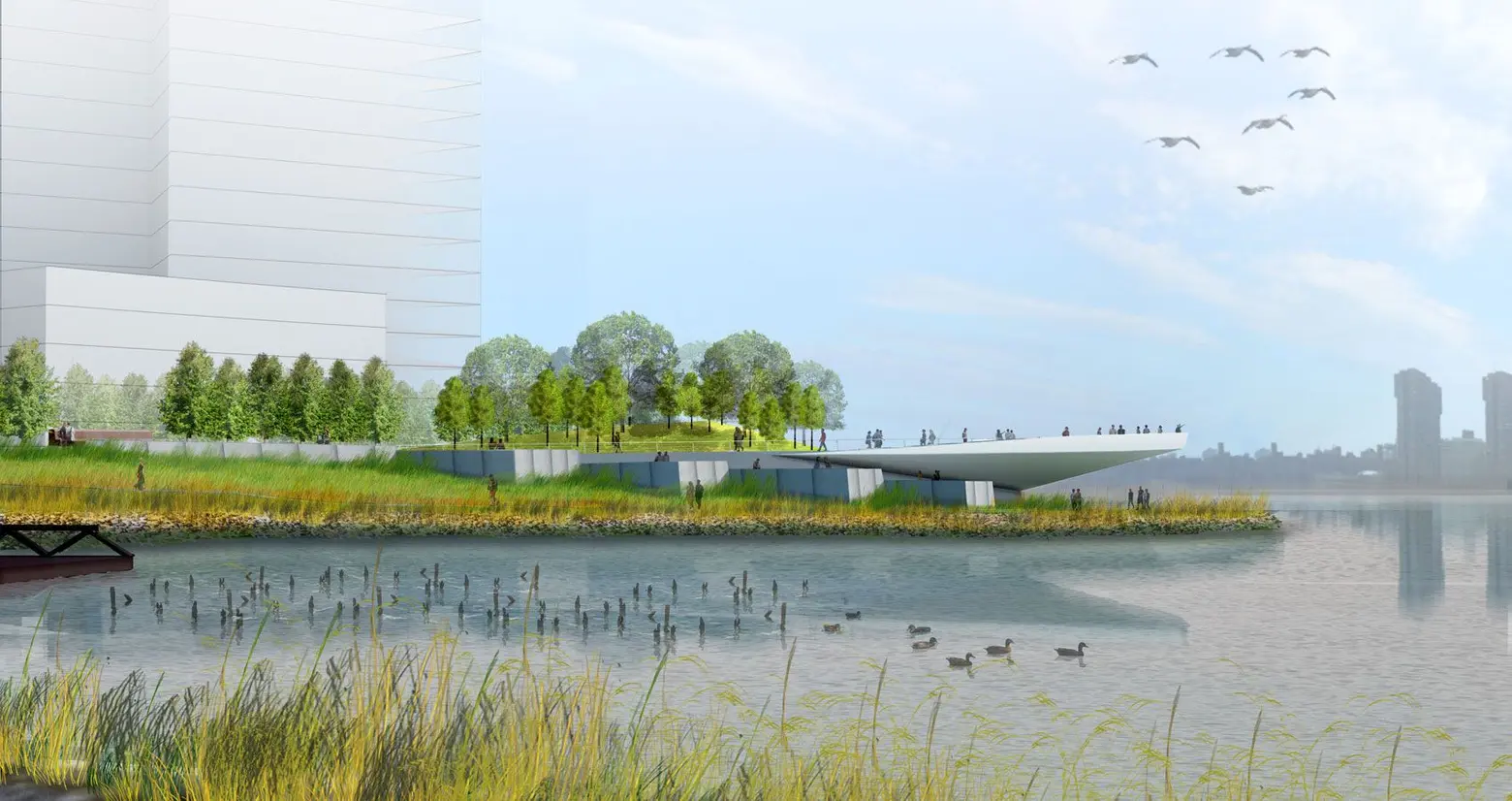 Rendering of Phase I by Weiss/Manfredi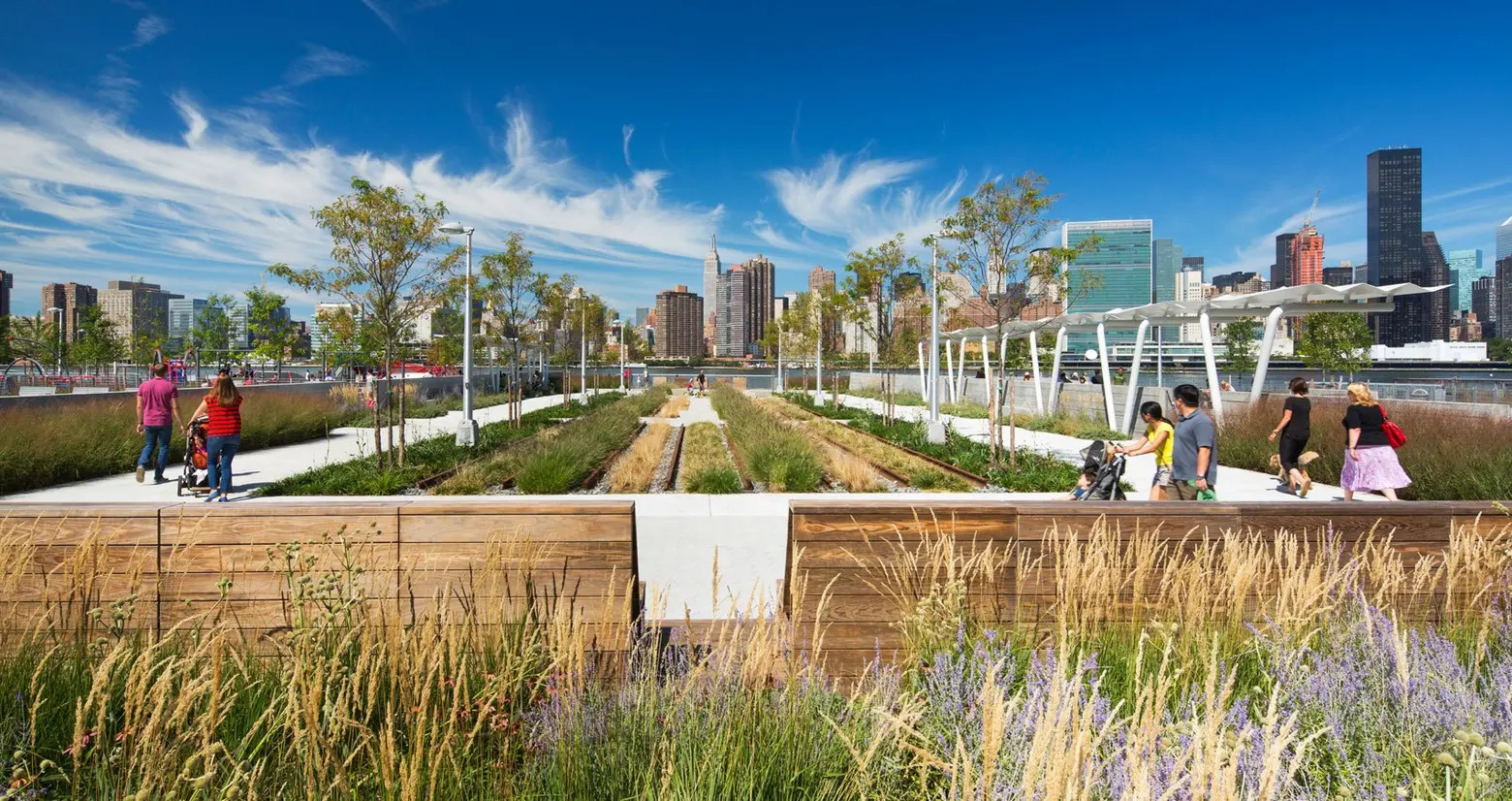 © Albert Večerka / Esto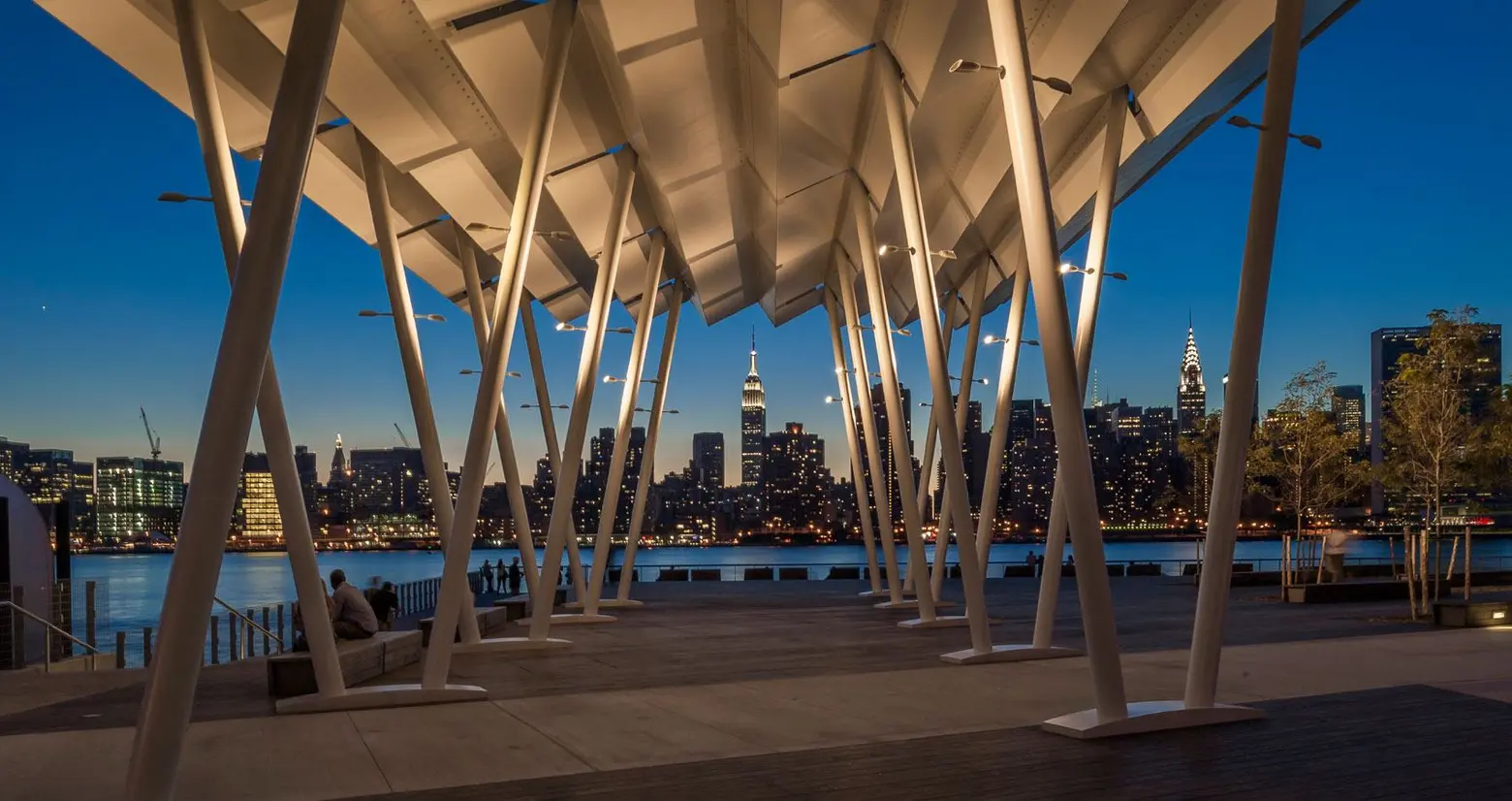 © Wade Zimmerman 
Phase Two of the park, which spans 5.5 acres, includes a quieter, more passive area than the already-opened portion to the north. That space holds a children's playground and an eatery along the waterfront.

Rendering by Weiss/Manfredi, Thomas Balsley Associates via NYCEDC
The latest addition will feature wetlands, pedestrian paths, and bike lanes. A linear green space will hold playground equipment, fitness equipment for adults, a public art piece and a kayak launch. But perhaps the most dramatic new addition is the "promontory" lawn, which will include a curvy overlook set dozens of feet above the water.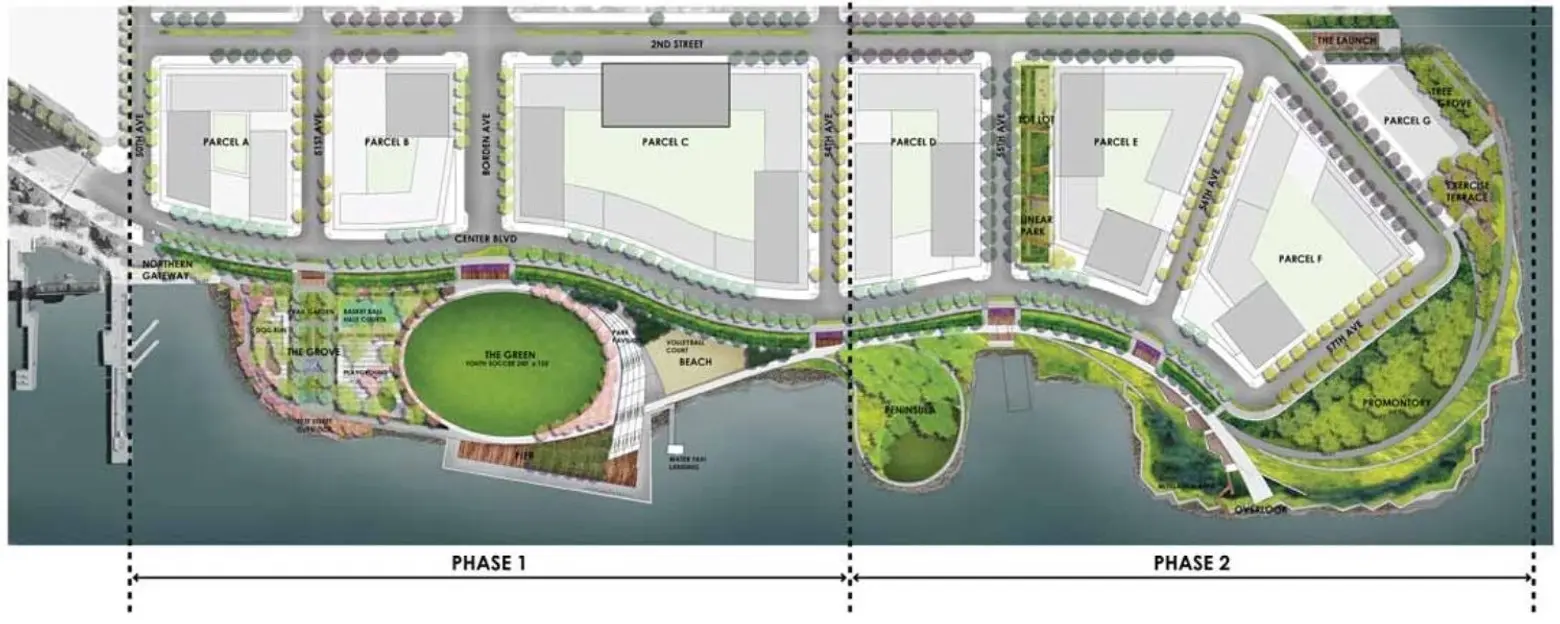 Map of Hunters Point South Park, via EDC
The second phase, at a cost of $100 million, will complete the entire waterfront parkland for a total of 11 acres. Designed by SWA/Balsley and Weiss/Manfredi, it's considered the icing on the cake to the Hunters Point South mega development nearby. That project, when complete, will span 30 acres and hold up to 5,000 residential units.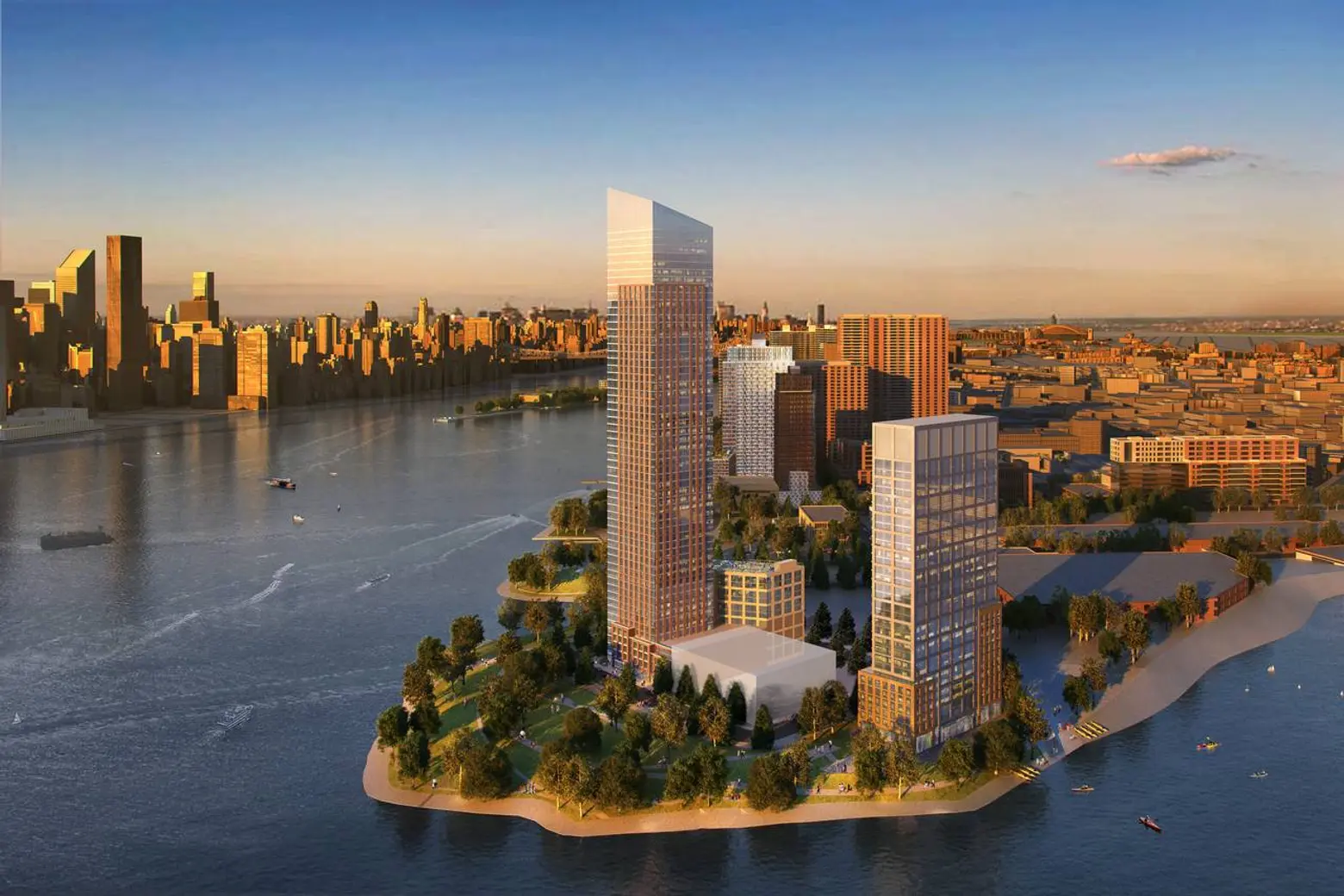 Rendering of Hunters Point South courtesy of Handel Architects
Last November, the city selected a proposal for the site that will bring a 1,120-unit apartment complex, with 80 percent of them permanently affordable. And while it took over four years and a total redesign, TF Cornerstone filed plans for a 1,200-unit apartment complex last October, also part of the redevelopment's second phase. Developers have yet to be selected for the two remaining parcels of the development site.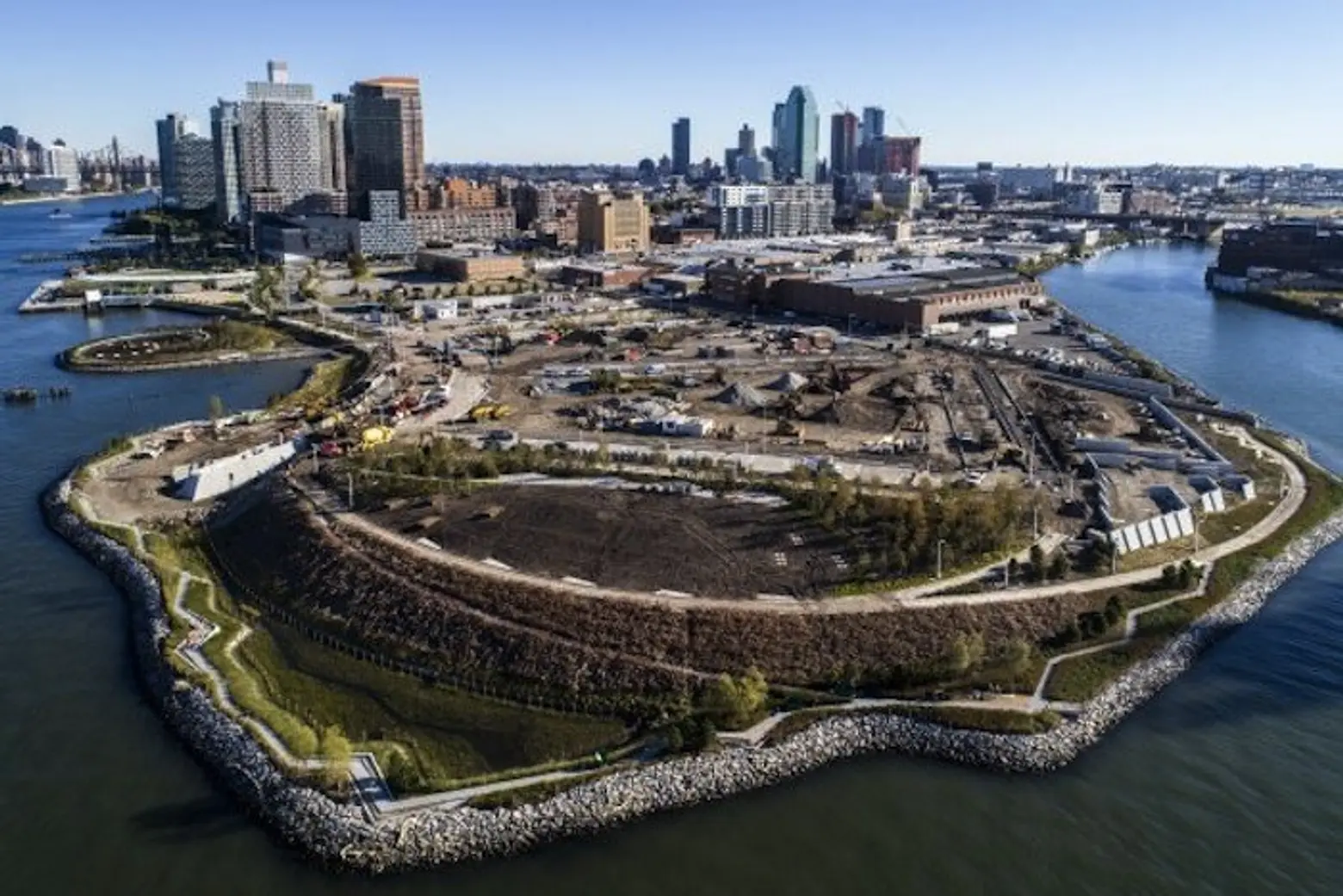 [Via LIC Post]
RELATED: