Asbury Ocean Club wants to bring Manhattan luxury to the Jersey Shore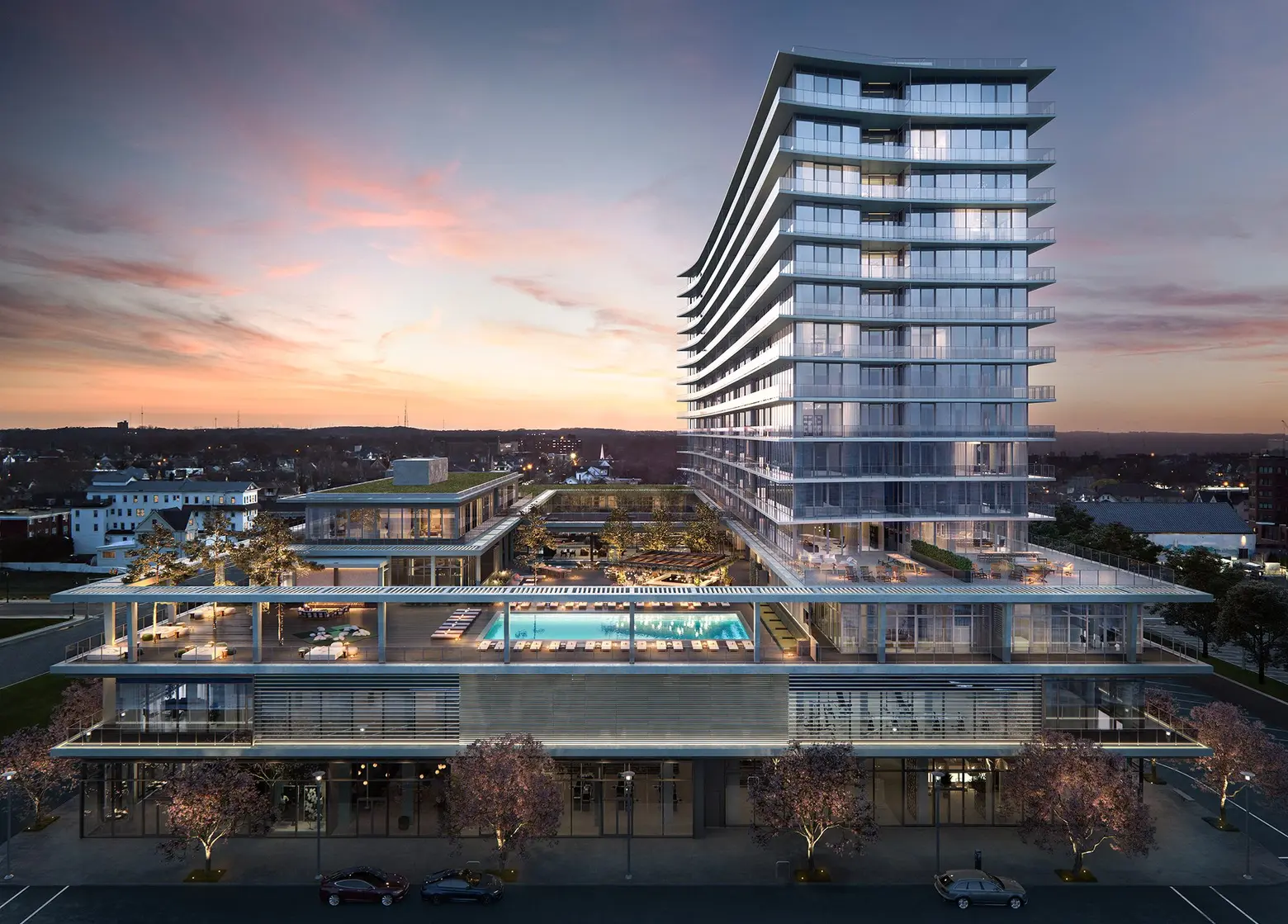 In just 70 minutes, you can drive from Manhattan to Asbury Park, New Jersey, and escape to one of the state's most up-and-coming areas (think Williamsburg meets Bruce Springsteen-land meets Venice Beach). And if you want to do this pretty regularly, the town's mega-developer, iStar, thinks it has found the perfect balance of urban luxury and beachfront living at their new condo/hotel the Asbury Ocean Club. Ranging from $900,000 one-bedrooms to two $6 million penthouses, the pricing is certainly more NYC, but on a recent visit, it was clear that the artsy vibe, live music scene, and booming foodie culture is uniquely Jersey Shore.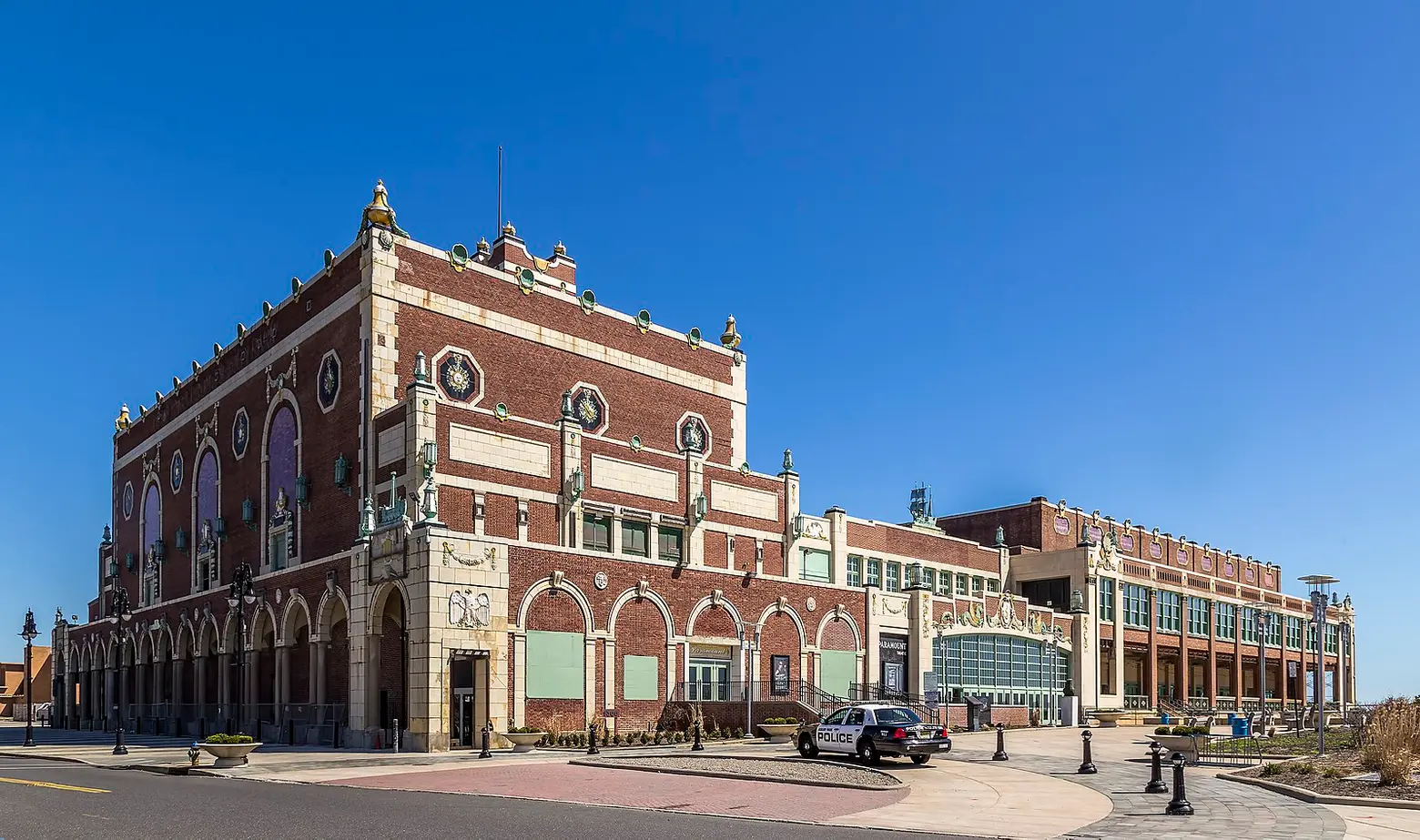 Asbury Park's historic Convention Hall building, via Wiki Commons
Asbury Park got its start in the late 1800s as a posh summer retreat for wealthy residents of New York City and Philadelphia. With a long boardwalk, several grand hotels, and amusements, it's estimated that 600,000 people would vacation here during the summer months. Further waterfront development occurred in the 1920s (much of which was designed by Grand Central's architects Warren and Wetmore) and solidified Asbury's destination status. By the 1960s and '70s, the vibe had shifted from elite to artsy with iconic music venue the Stone Pony putting the likes of Bruce Springsteen and the Jaywalkers on the map. However, following the 1970 Asbury Park Race Riots, the city fell into neglect and disrepair. Fast forward to 2002, though, and Asbury has quickly undergone a political, infrastructural, cultural, and economic revitalization. The music scene is once again booming, boardwalk landmarks like Convention Hall have been restored, and a new restaurant or vintage clothing boutique seems to pop up every day.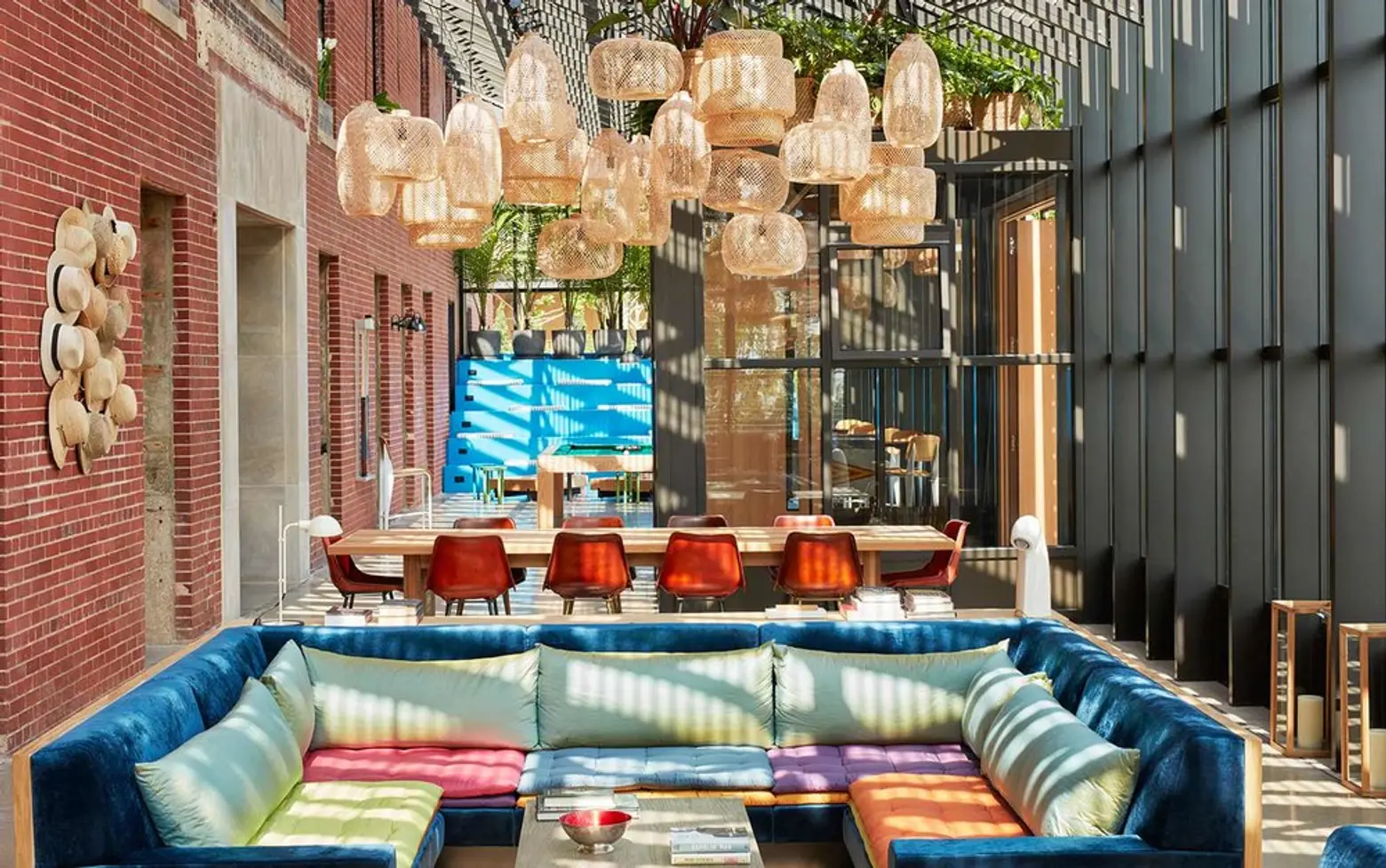 The Asbury Hotel
But of course, the big piece of the puzzle is where people live in Asbury Park. And to this end, it has been developer iStar that's been at the forefront of the city of 17,000's resurgence. The developer owns 35 acres, or 70 percent, of the waterfront, including another swanky condo, Monroe, the renovated Asbury Lanes bowling alley, bar, and performance venue (yes, Bruce was there to re-open the spot), and The Asbury Hotel, where hostel-style rooms can fetch upwards of $500 a night in peak season.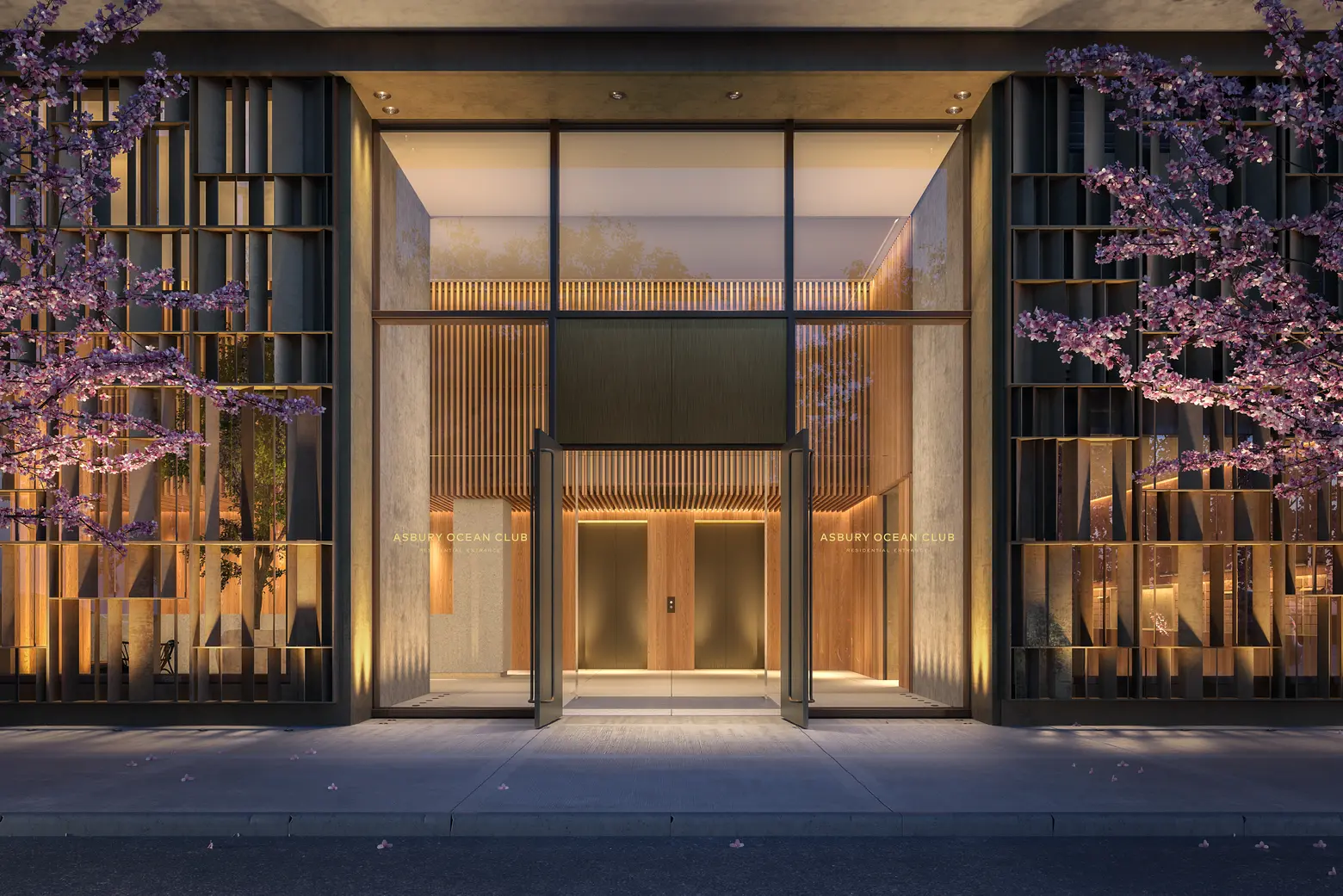 To date, iStar has spent $300 million as part of their larger multi-billion-dollar, 10-year development plan. And the "crowning jewel" is the Asbury Ocean Club, a 17-story condo-hotel that's undoubtedly the most high-end project to hit the city. It will feature 130 condos–starting at 900,000 for an 800-square-foot one-bedroom and capping off at a whopping $6 million for each of the two ocean-facing penthouses. These units will sit atop a 54-room hotel, which will be adjacent to the pool deck.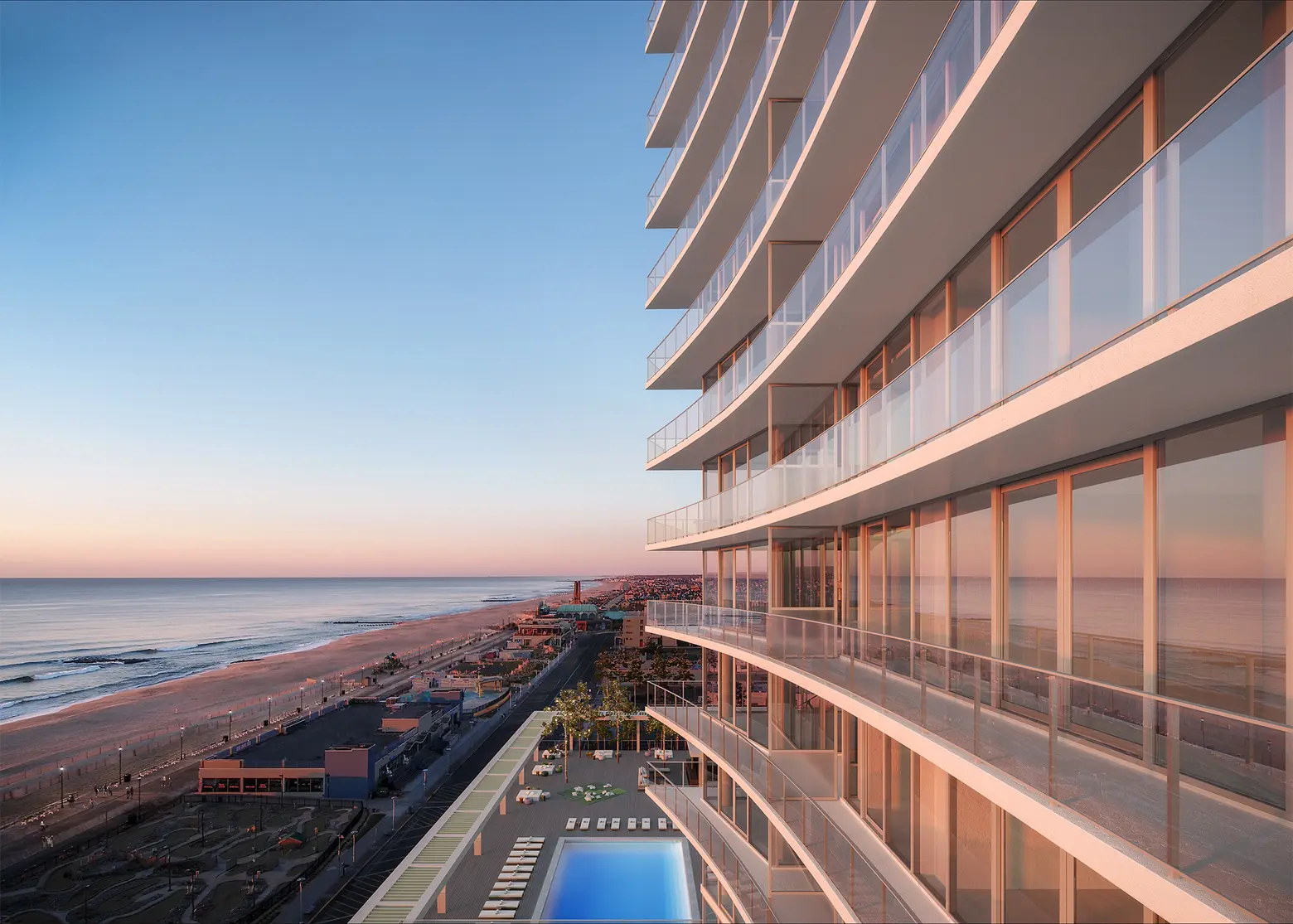 The building was designed by New York City-based Handel Architects (they're also behind the Dream Downtown Hotel in Manhattan and the Rosewood Hotel in Abu Dhabi). "We took on a beach house vernacular that's open, light, and airy, and we kept materials simple—concrete and glass with wood accents," said principal Gary Handel. "Balconies extend out to accentuate the horizontal quality of the views. We then added a gentle curvature to the building to reflect the shoreline."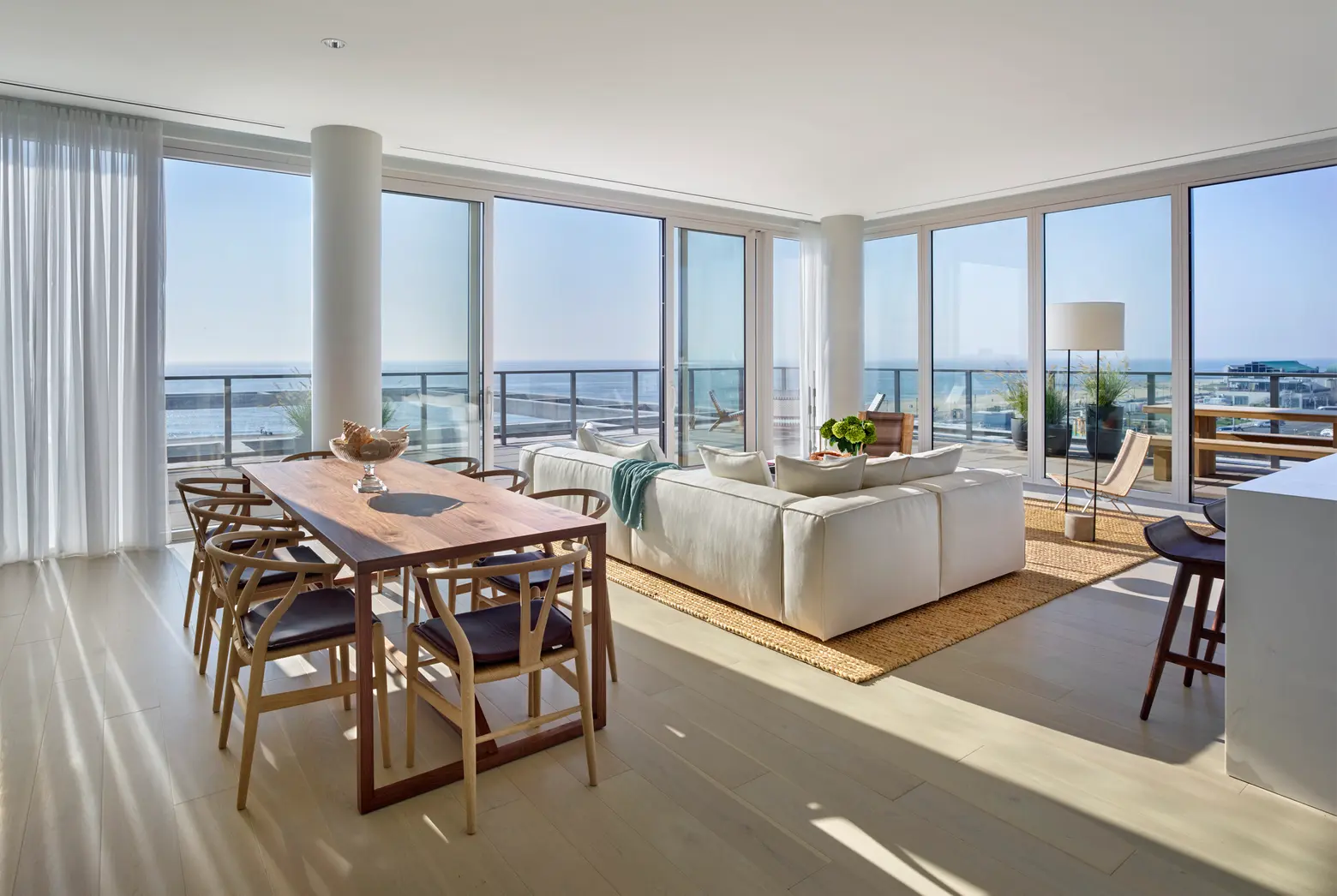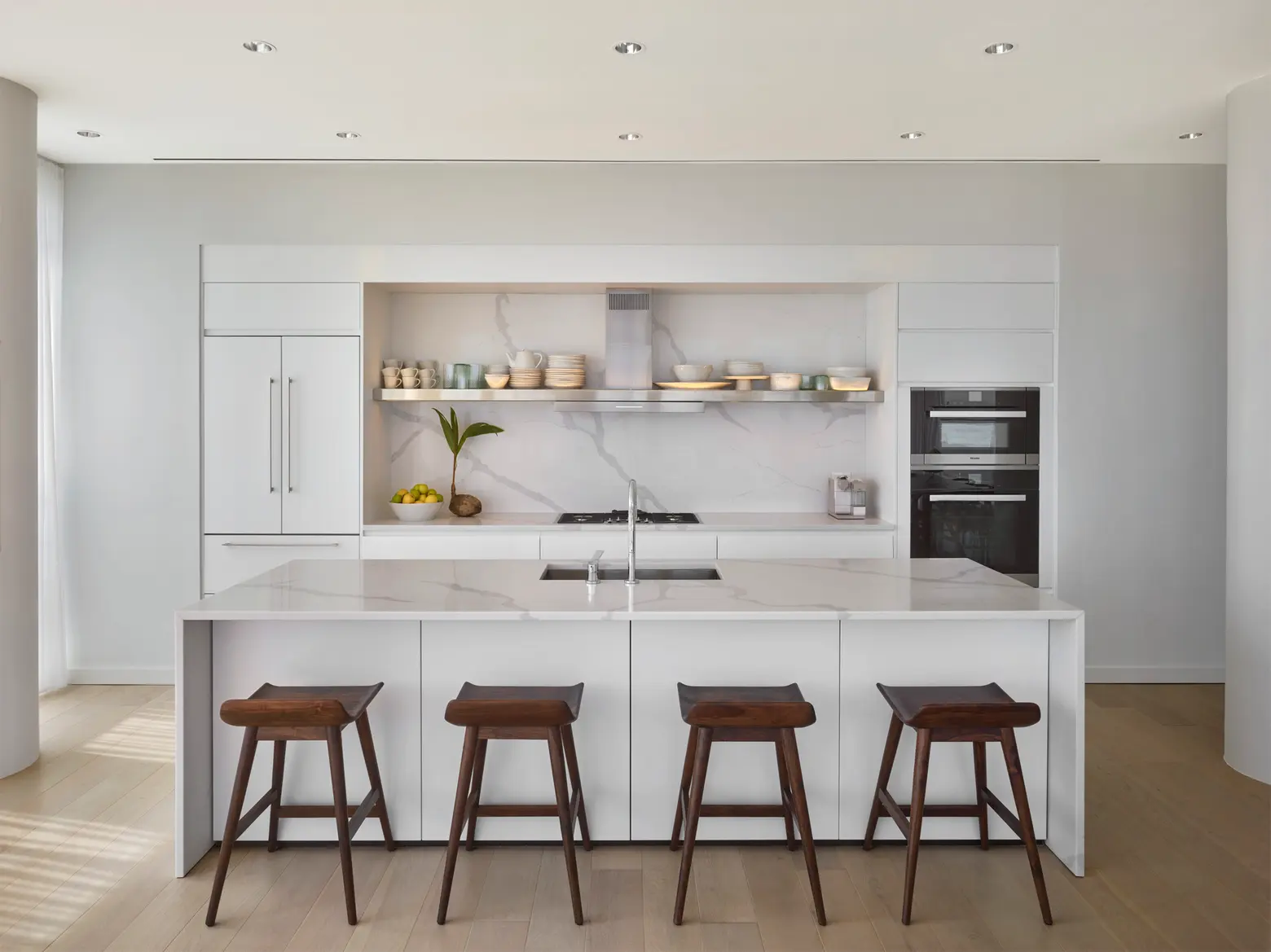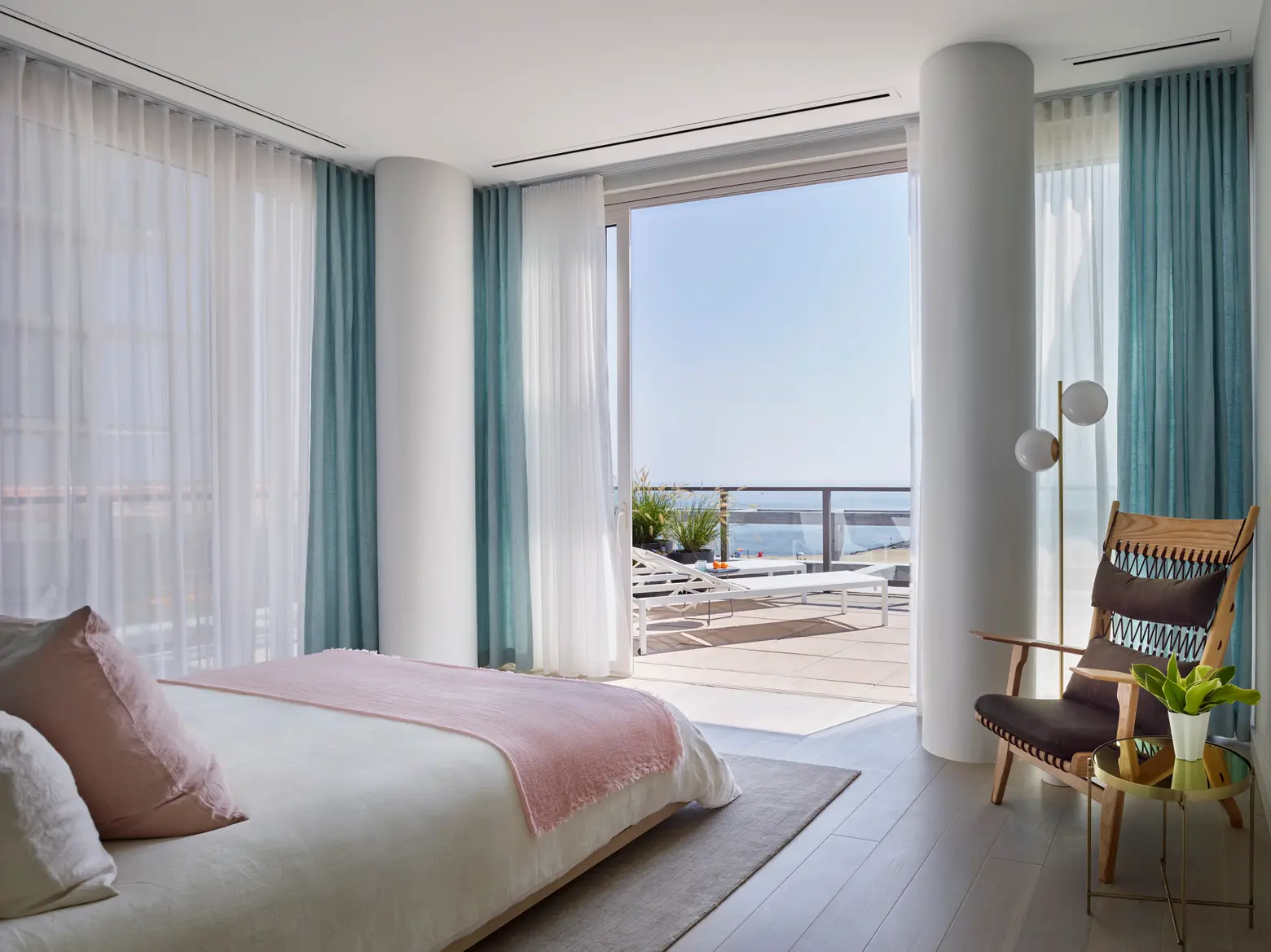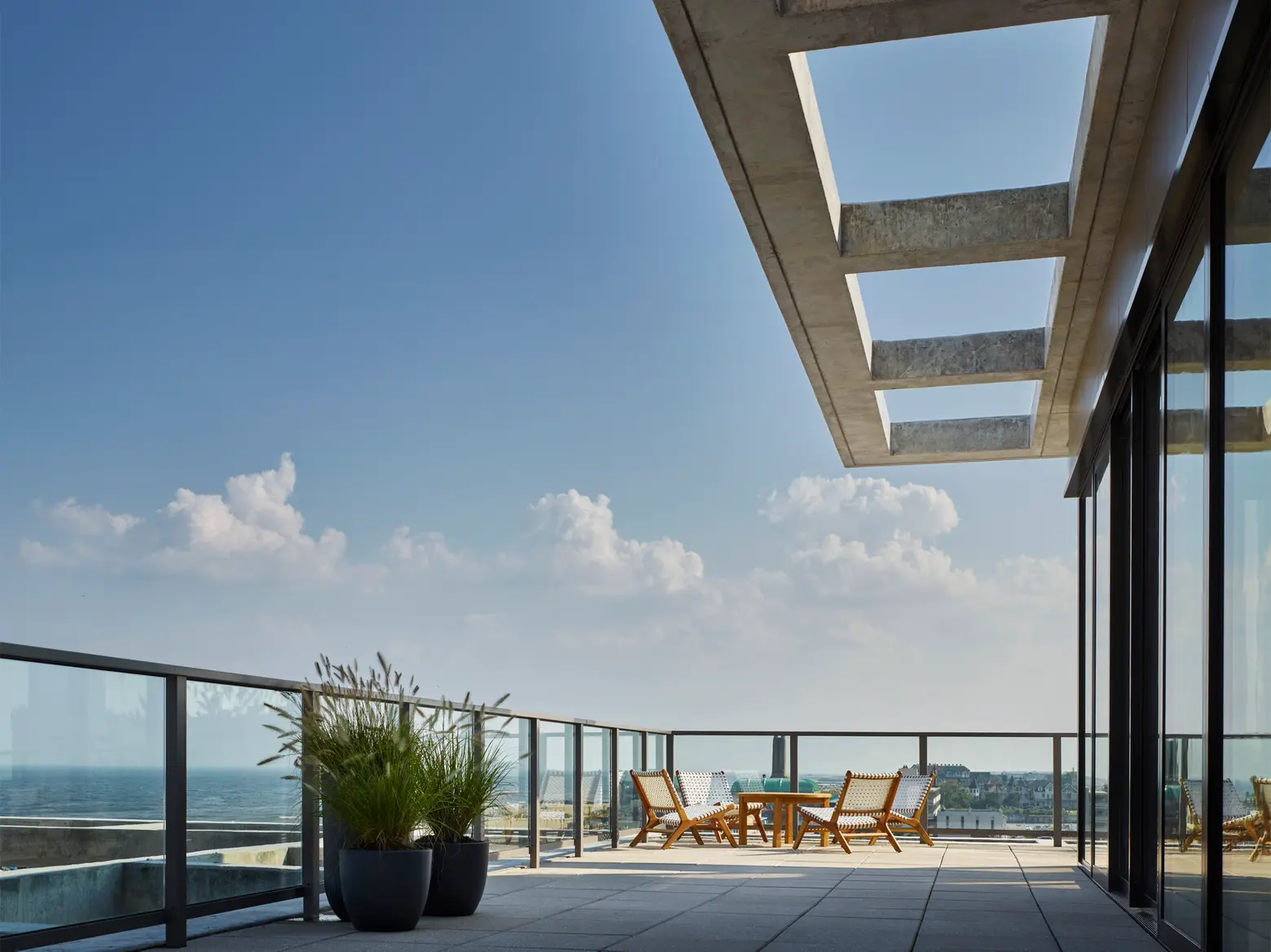 The interiors are by Anda Andrei Design. President Anda Andrei has worked on South Beach's Delano and the Gramercy Park Hotel in Manhattan. She is also iStar's Creative Lead and Design Director for the overall Asbury Park revitalization. "It's impossible to find a place that's so close to New York City, on the ocean, with incredible, architecturally significant buildings, amazing history and soul, and a major music scene," she said. "With Asbury Ocean Club, we're striking a beautiful balance that's true to oceanfront living – luxurious without being pretentious, relaxed yet chic – the elegance of timeless materials in a modern and contemporary setting. It's different from anything in the region, the building feels like it belongs on this beach."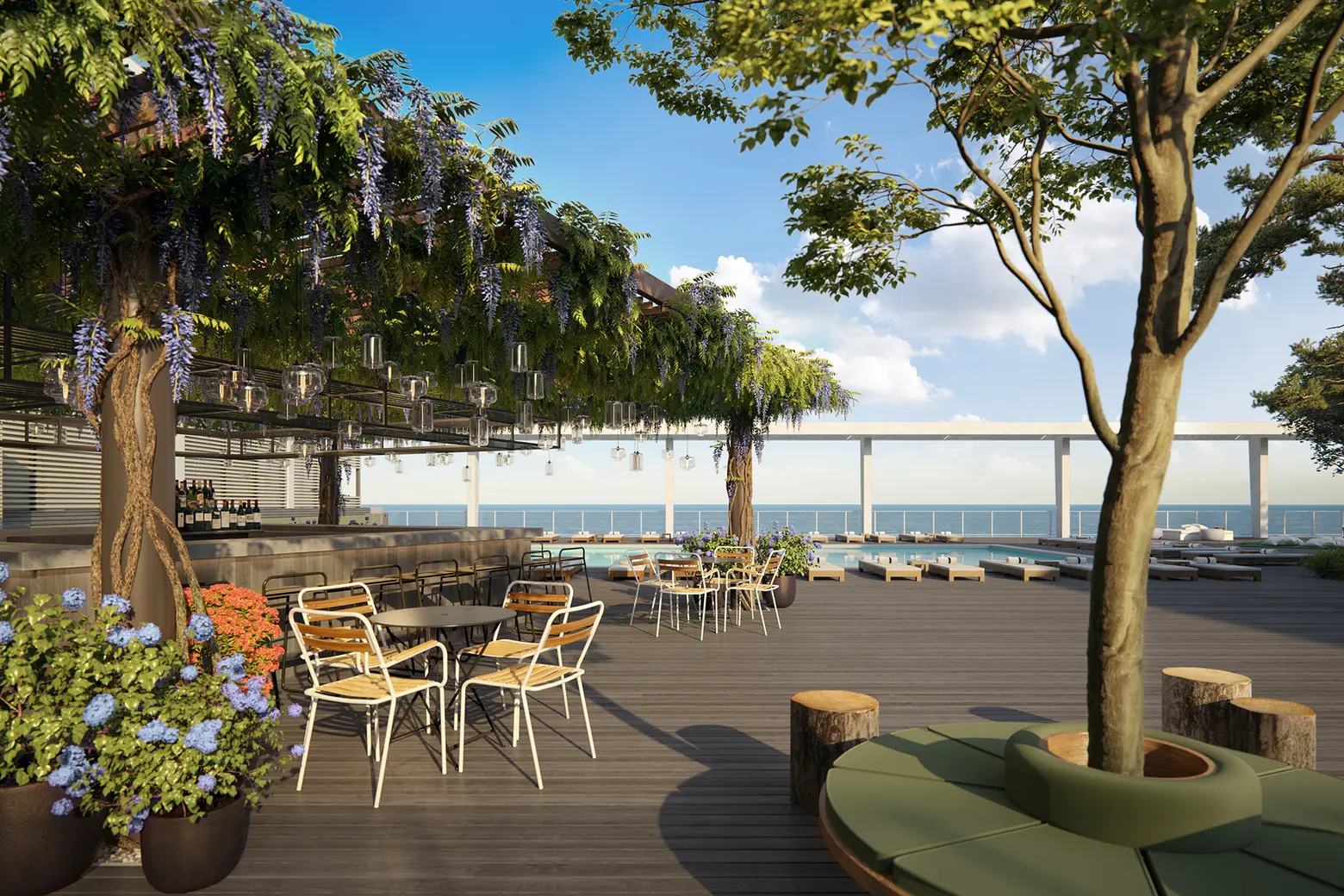 The fourth-floor amenity spaces are shared by the condo residents and hotel guests. The 65′ x 30′ terrace boasts a pool overlooking the beach, an outdoor bar and grill, and a garden pavilion with a reflecting pool and a lounge with a fireplace.
Other amenities include a 17-seat screening room, an ocean-view fitness center, a yoga room with a meditation terrace, a spa, dog wash, surfboard storage room, game room, and event space with a demo kitchen. By 2020, iStar plans to open a "private members-only beach club featuring a pool, cabanas, bar and grill, restrooms and changing facilities." The ground floor will have retail space, a fine dining restaurant, and a food hall.
Asbury Park Mayor John Moor has said the development is expected to bring in between $2 and $2.5 million–or roughly 10 percent–of the city's annual property tax revenue.
Renderings courtesy of Binyan Studios; model room photos by Nikolas Koenig