These new Jersey City micro-apartments are addressing affordability through design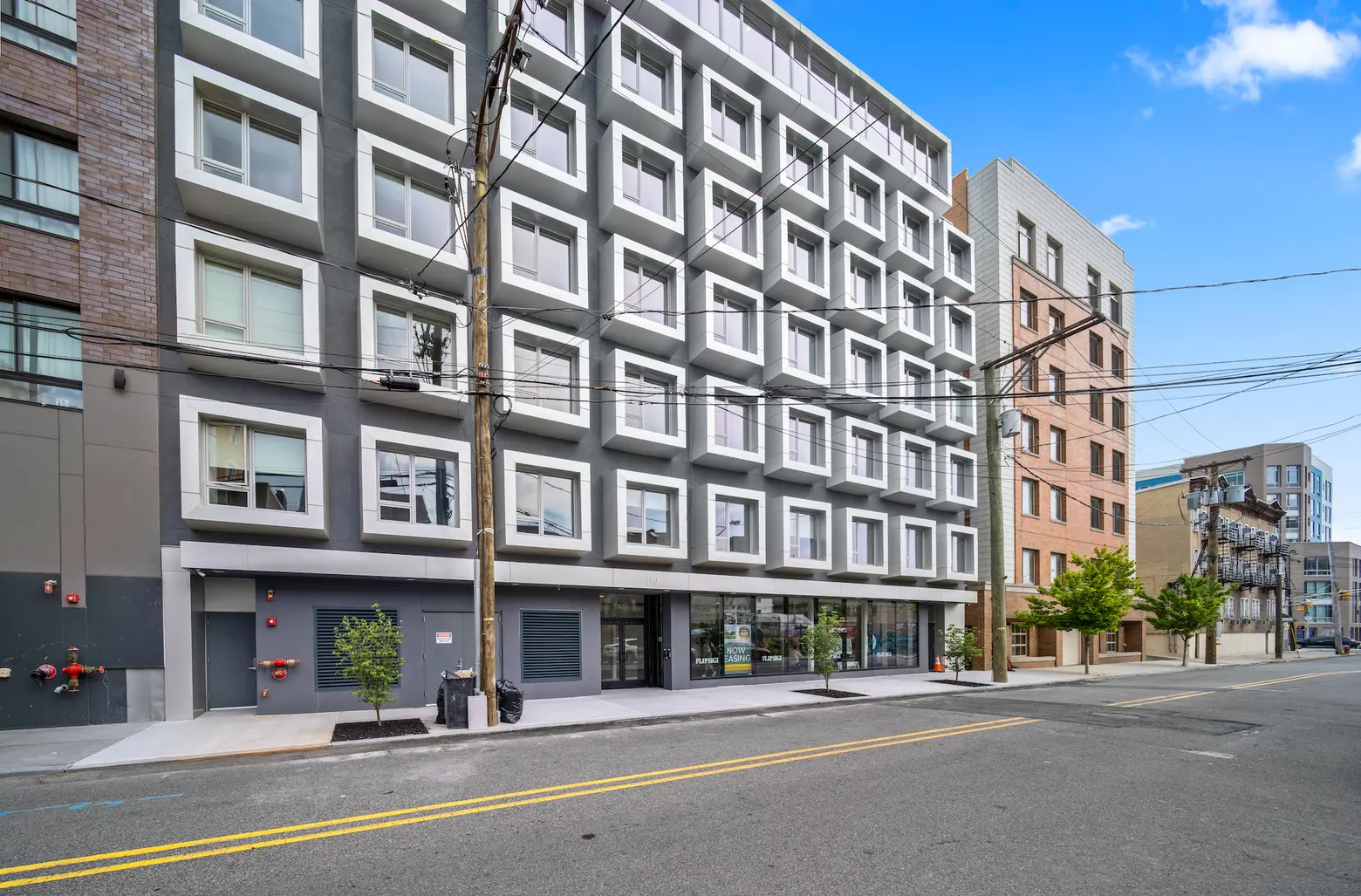 All photos courtesy of Common
Jersey City was recently ranked the 17th-best city in the nation for young professionals, which isn't surprising considering it's a 10-minute PATH ride to lower Manhattan and has seen a true artistic renaissance unfold over the last decade. But that doesn't mean it's an affordable place for young professionals to live, which is where the new 122-unit micro-apartment property Nest comes in.
Located at 190 Academy Street in Journal Square, the property is overseen by innovative multifamily property manager Common and was developed by KSNY and Strategic Properties. The fully-furnished studio apartments start at just $1,277/month and, in the creative spirit of Jersey City, are showing that affordability doesn't mean you have to sacrifice good design. (And just wait 'til you see the amenities.)
"Nest is the perfect location for New York City young professionals seeking convenient studios near their jobs, at roughly half the cost of a studio in Manhattan, but with all the arts, culture, community and entertainment Jersey City has to offer," said Keith Schwebel, CEO of KSNY.
Proof that micro-apartments drive affordability is plain to see in the numbers. According to Common, "The average apartment in Jersey City costs $2,701/month, considerably less than the average Manhattan apartment ($3,653/month) but still out of reach for middle-income renters." Rents at Nest, on the other hand, start at just $1,277. And for many young professionals, who are just starting their careers and value time out and about in the neighborhood, a flexible studio apartment is perfect.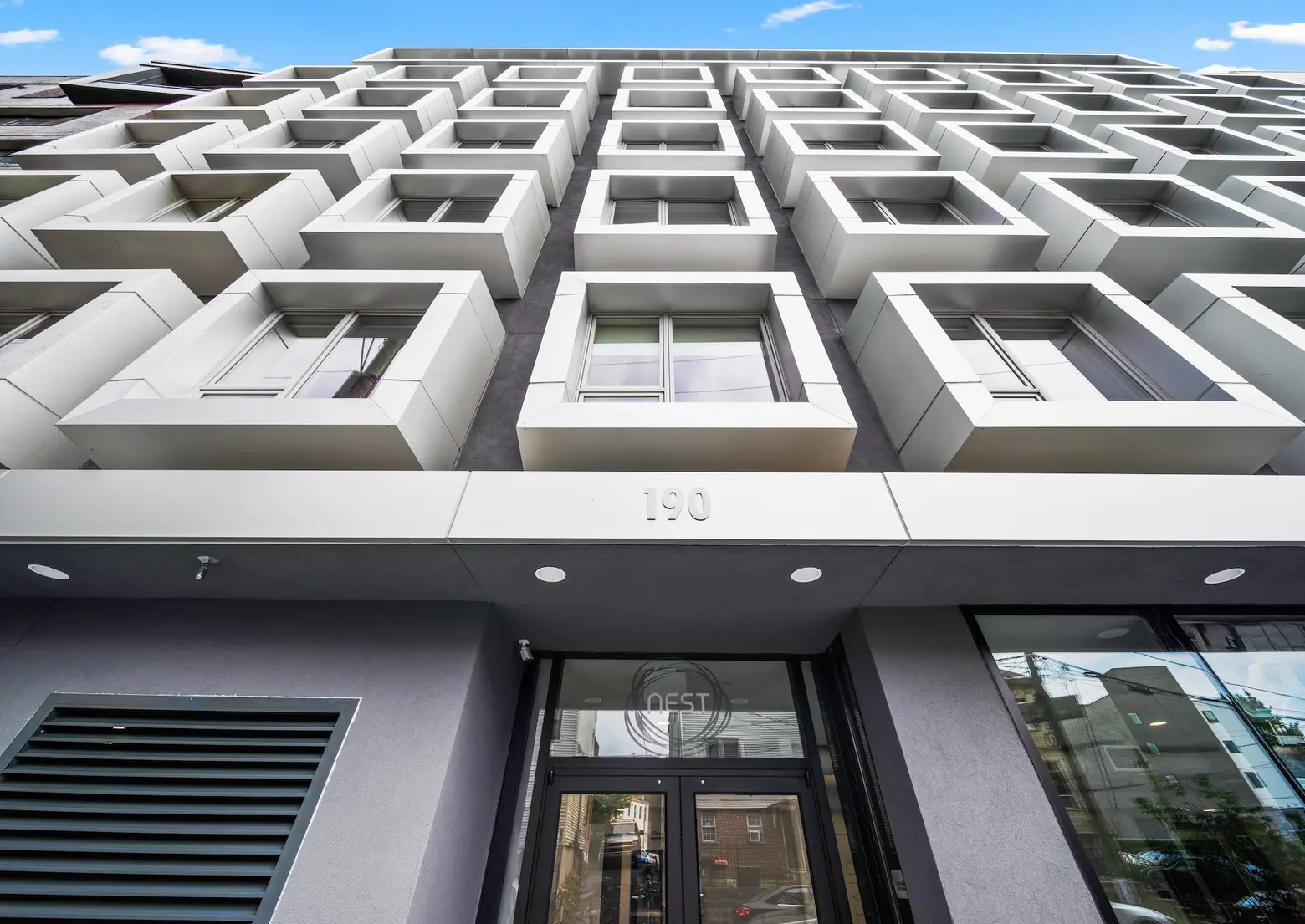 The seven-story building was designed by award-winning architectural practice GRO Architects. Partner Nicole Robertson explains that the firm actually expressed the building's micro-living concept on the facade, through the reflective window boxes that "both extend interior space" and serve "as a gridded field that signals collective possibilities"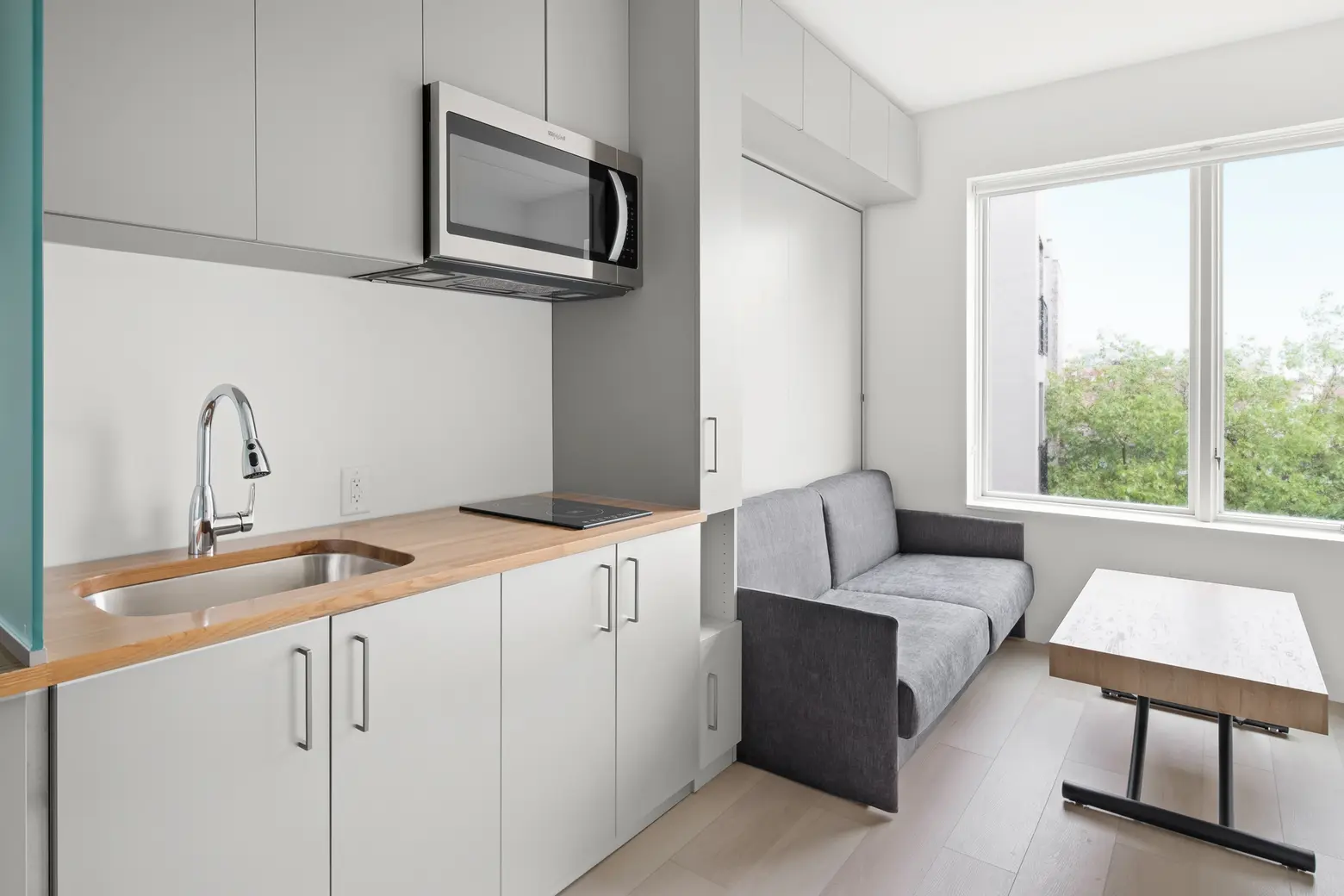 As for the units themselves, Nicole says that they are "fully equipped and efficiently designed to accommodate a daily routine through flexible, built-in furnishings and space-saving strategies." This includes multi-purpose Italian-made furniture such as couches that turn into Queen-sized Murphy beds, coffee tables that convert to dining tables and fit seamlessly under the bed, window seats big enough for two, built-in cabinets and shelves, and fridges that contain a fold-down desk. The kitchens also feature stainless-steel appliances, butcher block counters, induction cooktops, and microwaves.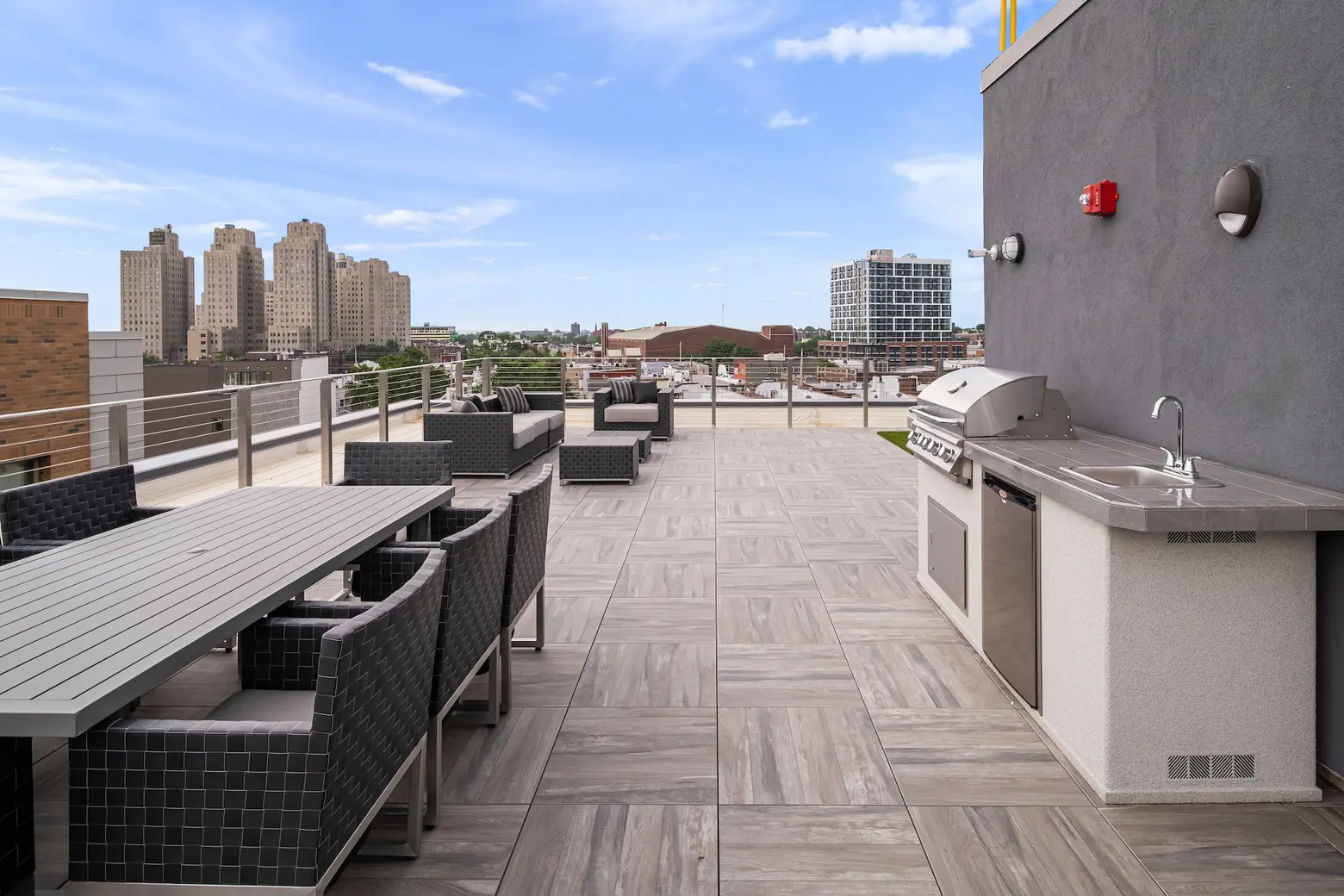 But perhaps the biggest selling point of Nest is the amenity package. To start, there's a fully furnished roof deck complete with separate outdoor living rooms, dining area, lounge chairs, and BBQ gas grill, all with stunning views of the Statue of Liberty, Manhattan skyline, and Jersey City. The gym has Vision Fitness treadmills and Echelon smart-connected bikes with 14-inch HD touch screens for on-demand studio workouts. There's also a rec room with pool and ping pong tables and a big-screen TV, bike storage, laundry facilities, and Amazon Hub packages lockers. An added perk is that Flip Sigi, a festive and tasty Filipino fusion cafe, is on the first floor.
In addition to all the building has to offer, it's just a seven-minute walk to Journal Square (and the PATH station). Here, you'll find India Square, a stretch of Newark Avenue full of the area's best Indian restaurants, as well as cultural hubs like the Loew's Jersey Theatre and the Mana Contemporary Art Museum. For tons of cool restaurants and bars and access to the waterfront esplanade, Downtown Jersey City is just an eight-minute bike ride away.
As mentioned, rents start at $1,277/month, and the Club Nest fee includes all utilities, high-speed wi-fi, furniture, and more. Residents will also have access to Common's Connect by App, where you can meet and chat with other members, RSVP to exclusive events, and get discounts on your favorite local and national brands.