For $2.65M, own a piece of the historic NJ estate built by the owners of Macy's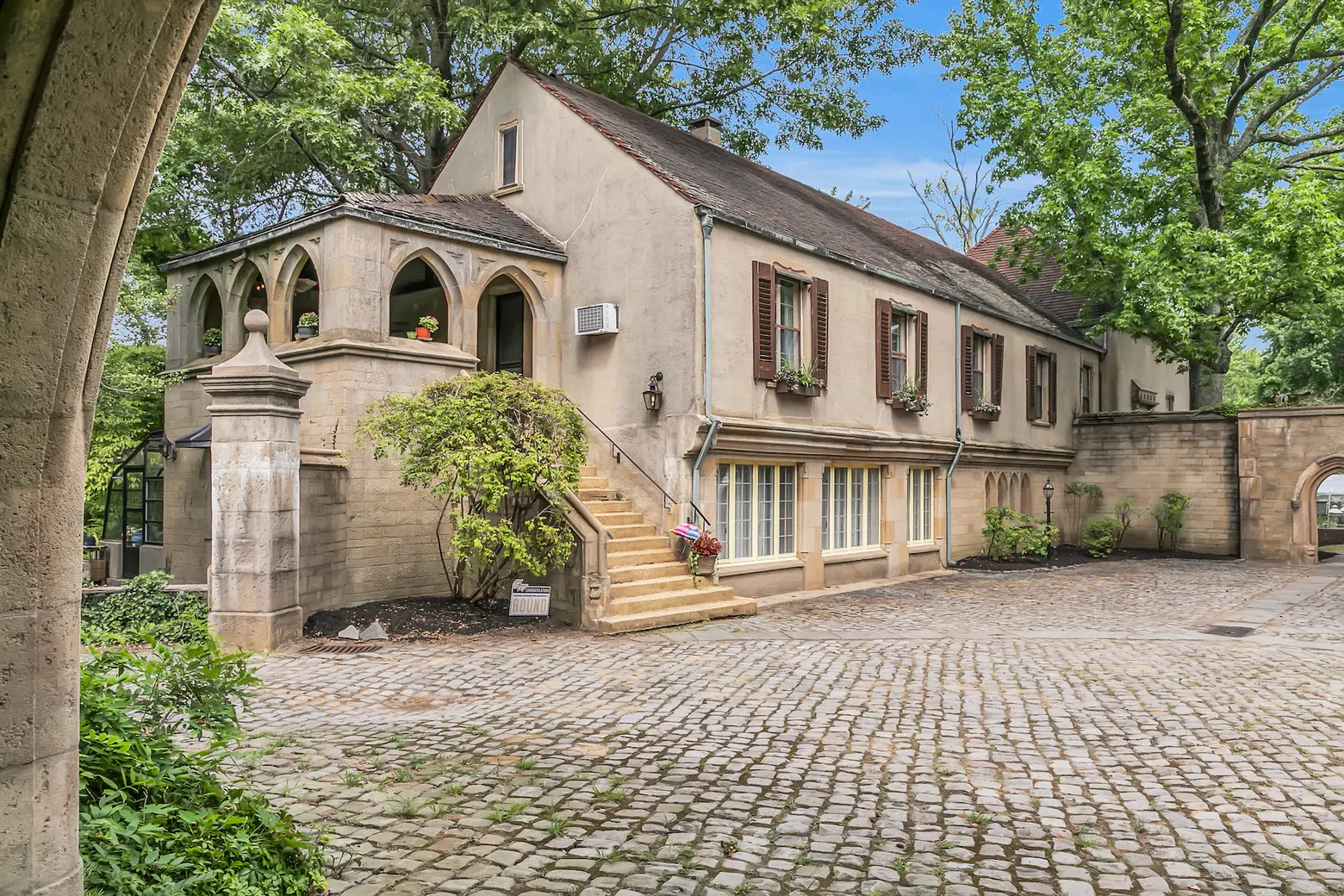 All images courtesy of Nettie of Architectural Media Services, unless otherwise noted
A home that is one part of the sprawling New Jersey estate built by the Straus Family, the owners of Macy's, is now available. Located in Red Bank at 310 Cooper Road, Cobble Close Farm is a 13-acre estate with French Norman-style buildings, including several residences. The estate was built in the 1920s by Herbert Nathan Straus and his wife Therese Kuhn Straus; Herbert's father was Isidor Straus, the co-owner of Macy's who died on the Titanic. A 4,500-square-foot co-op on the property recently hit the market for $2,645,000, which includes an additional apartment and shared ownership of the historic farm.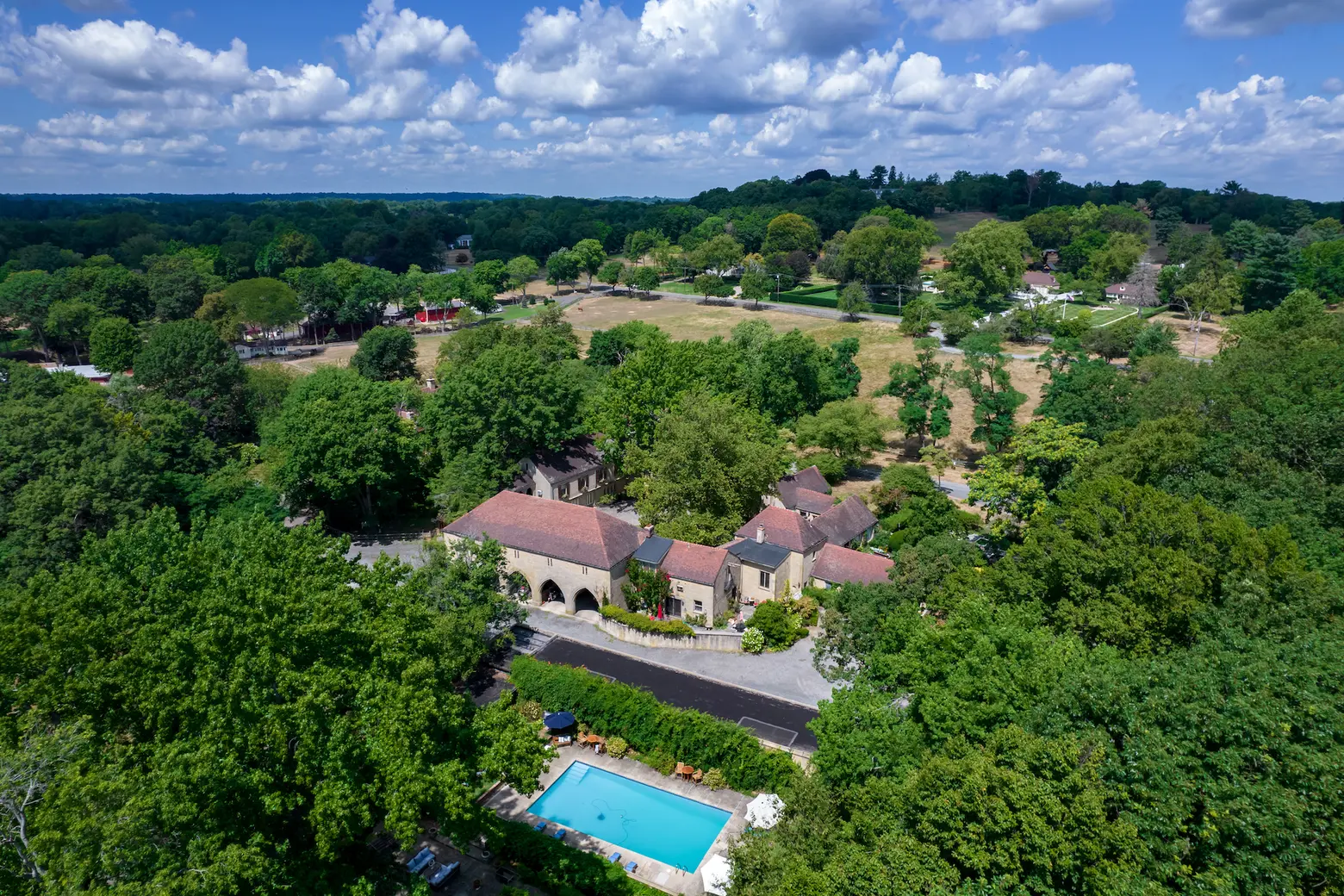 Photo by Michael McKenna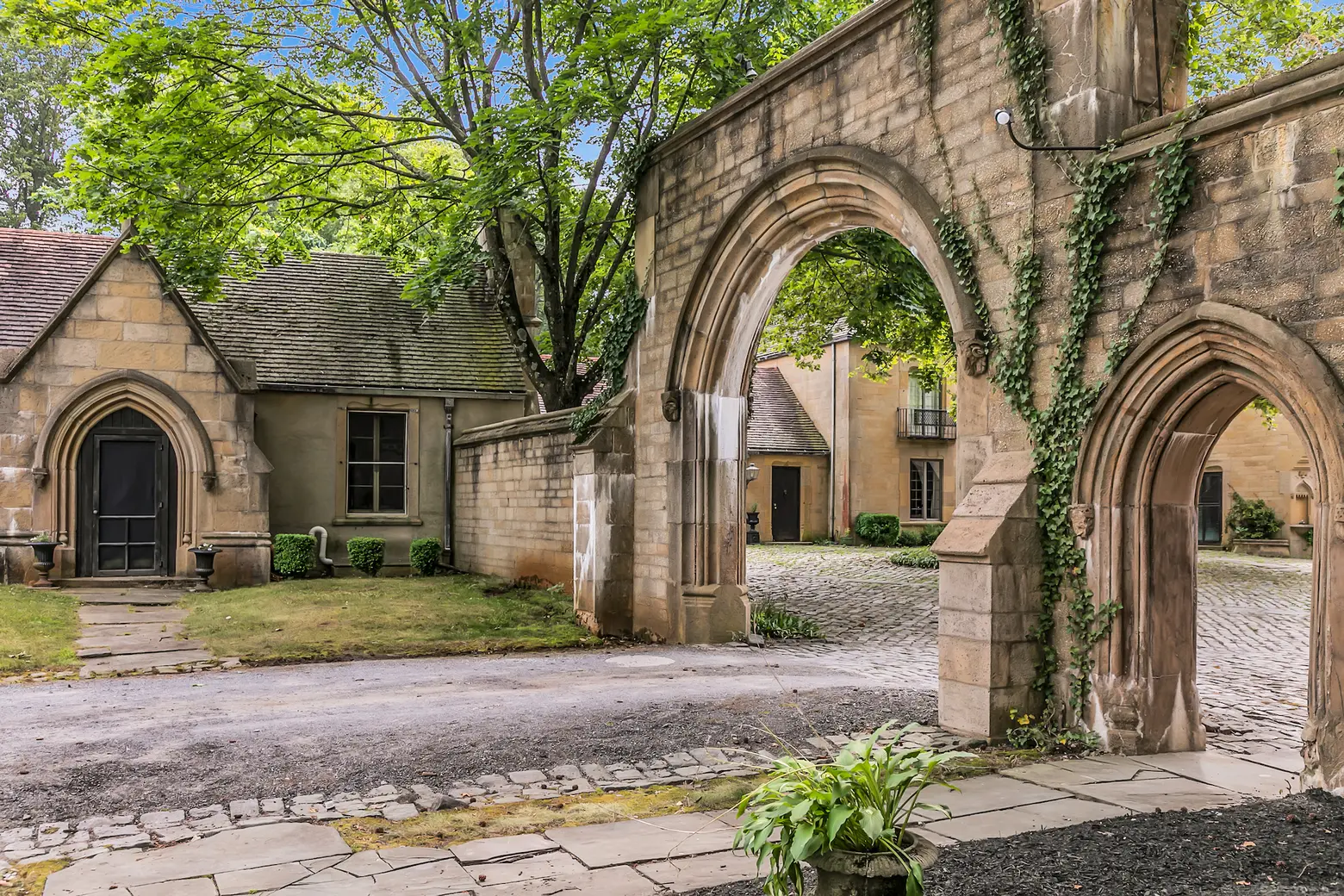 Located next to the Navesink River in Monmouth County, the estate took nearly a decade and its own train line to build. The complex was built with materials from disassembled estates in Europe or "cast directly on the property by old-world artisans and masons," according to the listing.
Enter the available three-bedroom home through a scenic, vine-covered archway that perfectly introduces the historic, meticulously-designed property.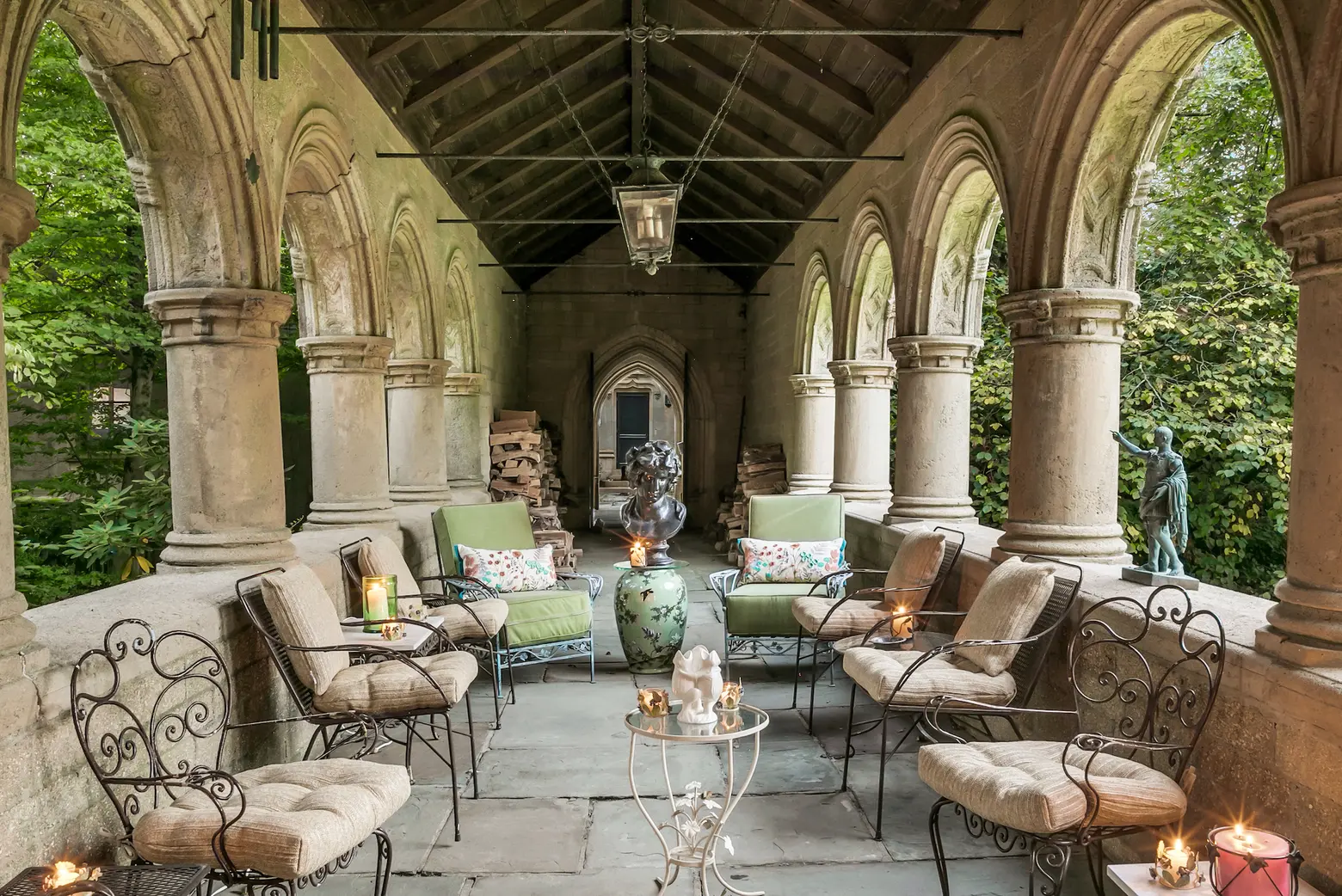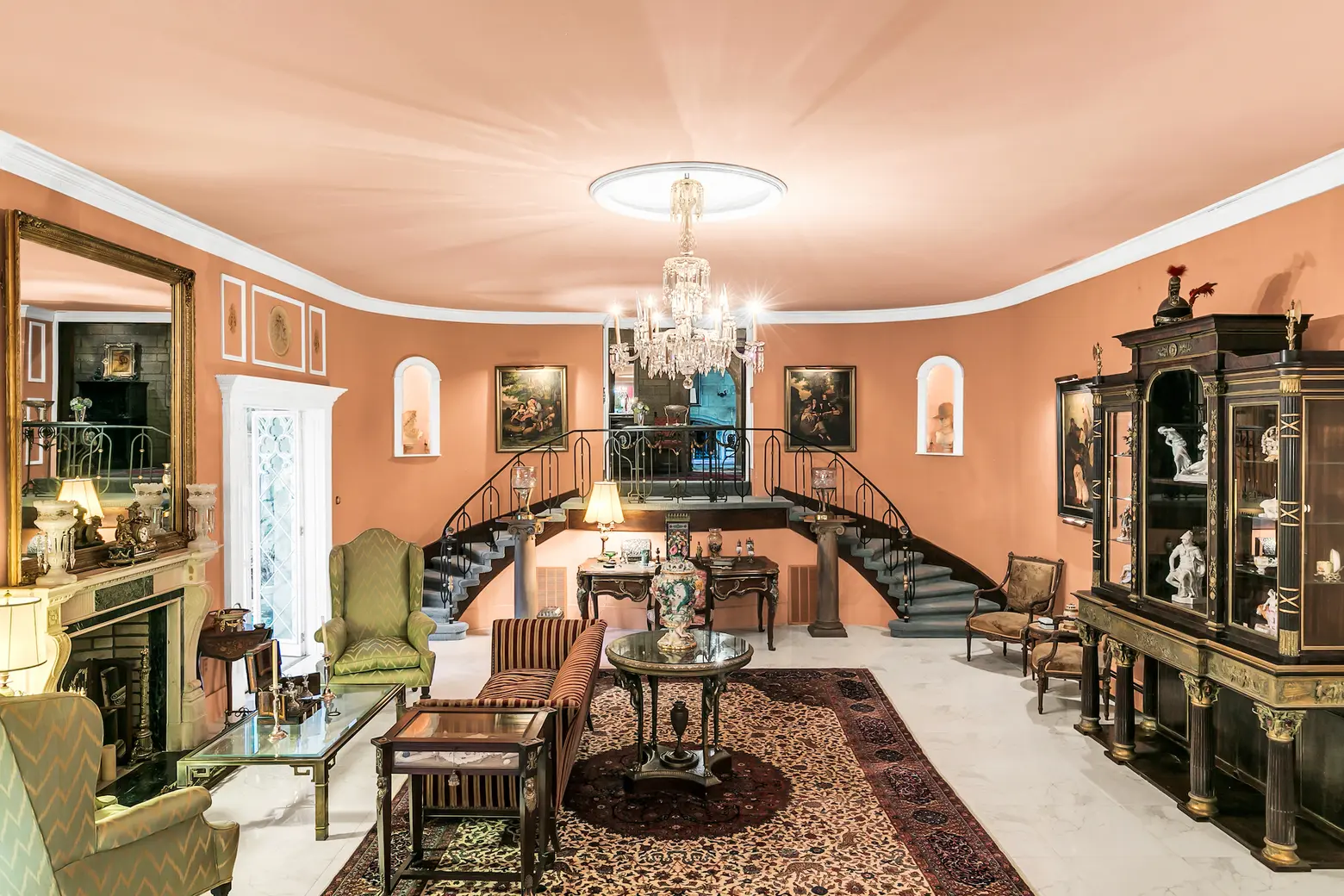 The two-story property is artful both inside and out, which is apparent upon entry into the home. The walls are lined with t paintings and sculptures that carry on a historic charm that flows throughout every inch of the house.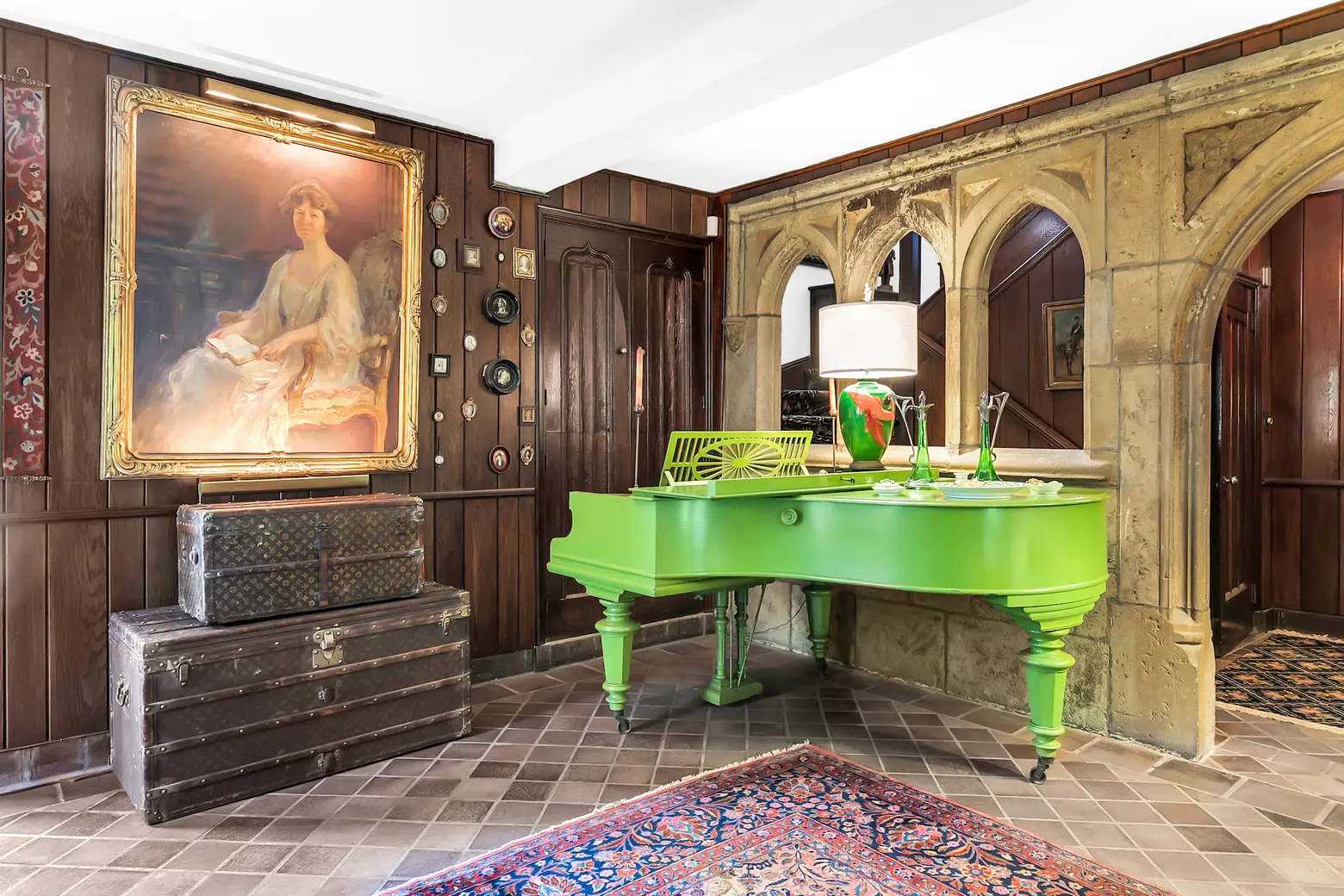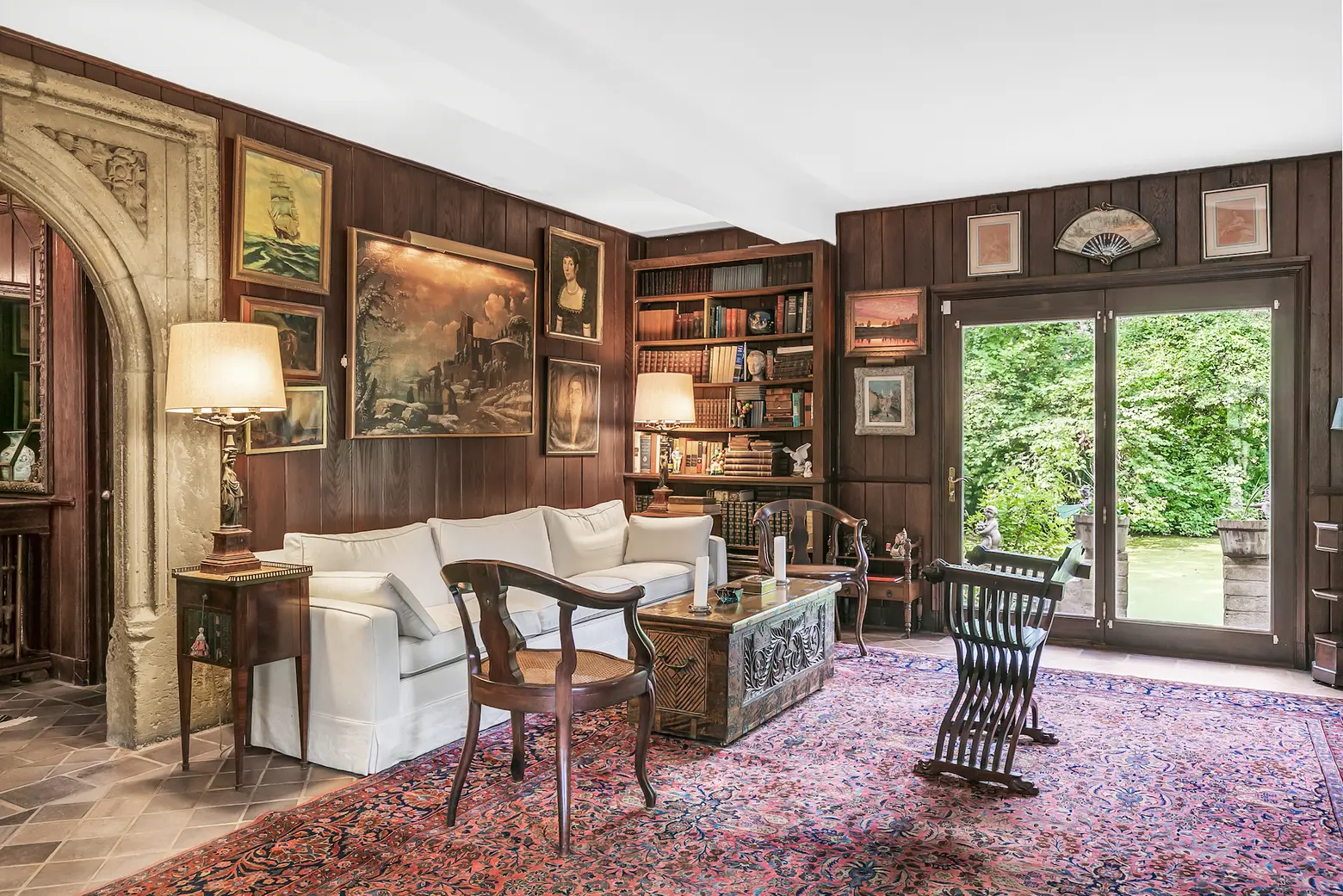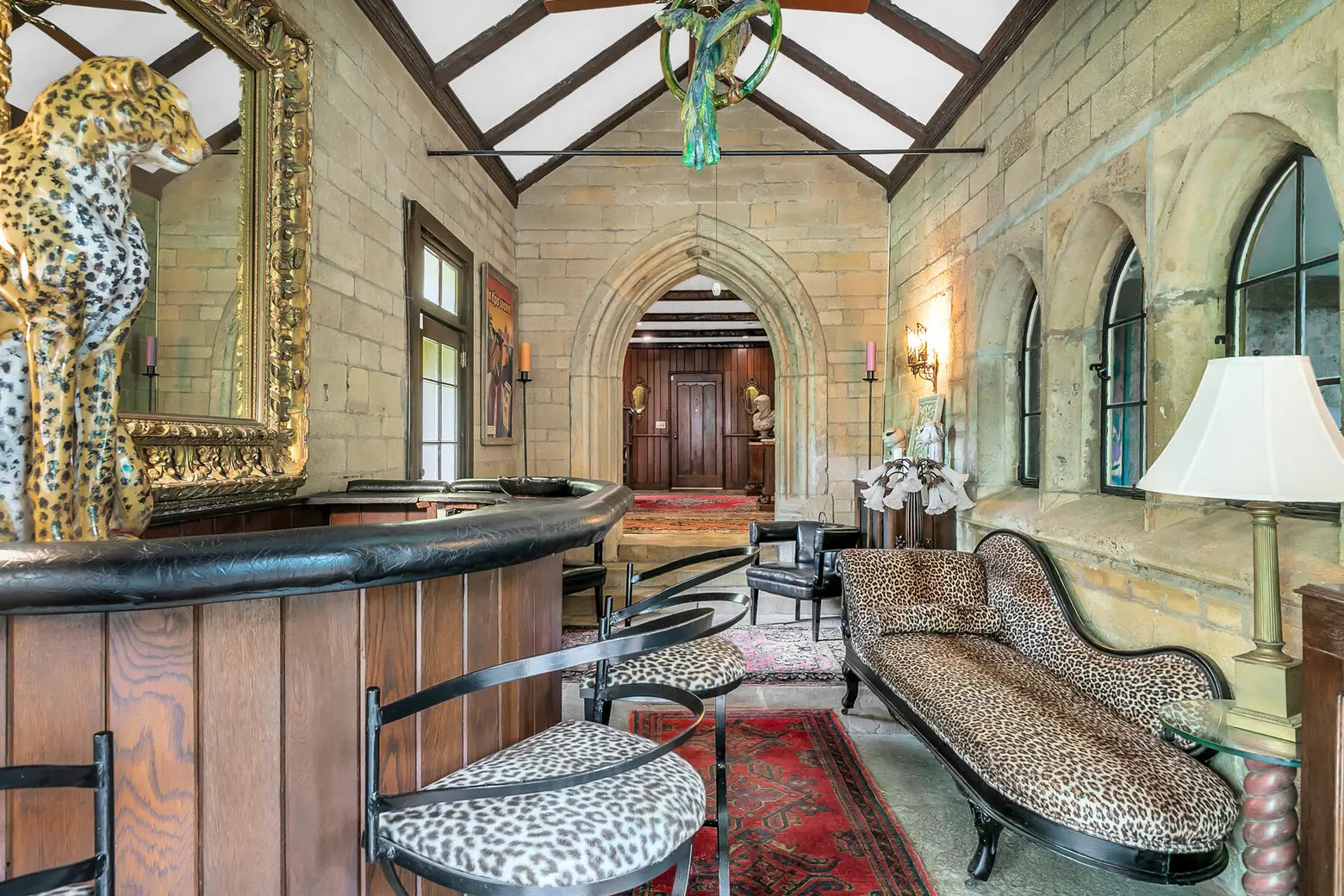 The co-op boasts four separate fireplaces in its separate living areas, which feature hardwood floors and wood-beamed ceilings. There is also a wet bar in the home and plenty of room to sit and sip.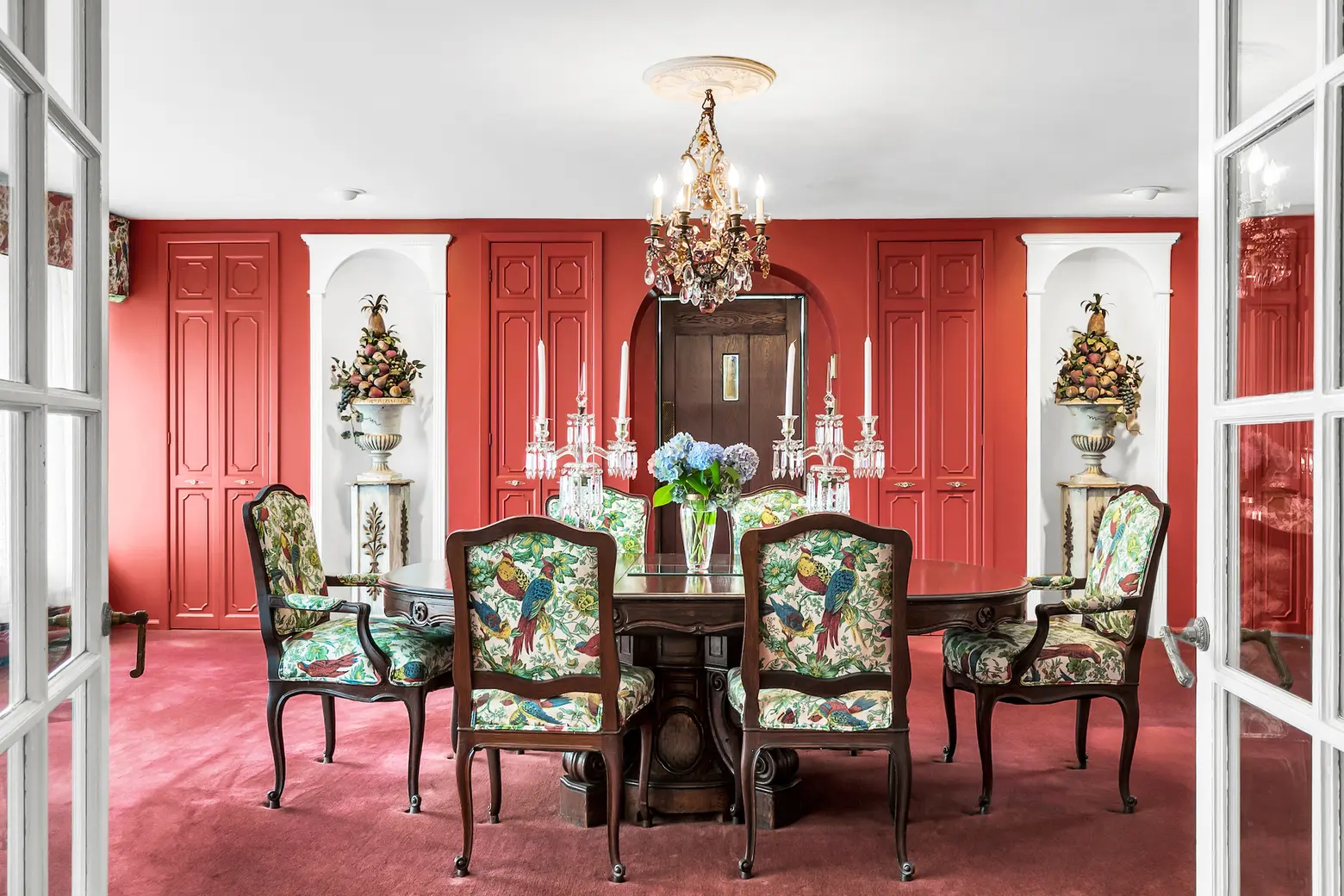 The kitchen sits next to a breakfast nook and a large formal dining room fit for a banquet and decorated with a chandelier and candelabras.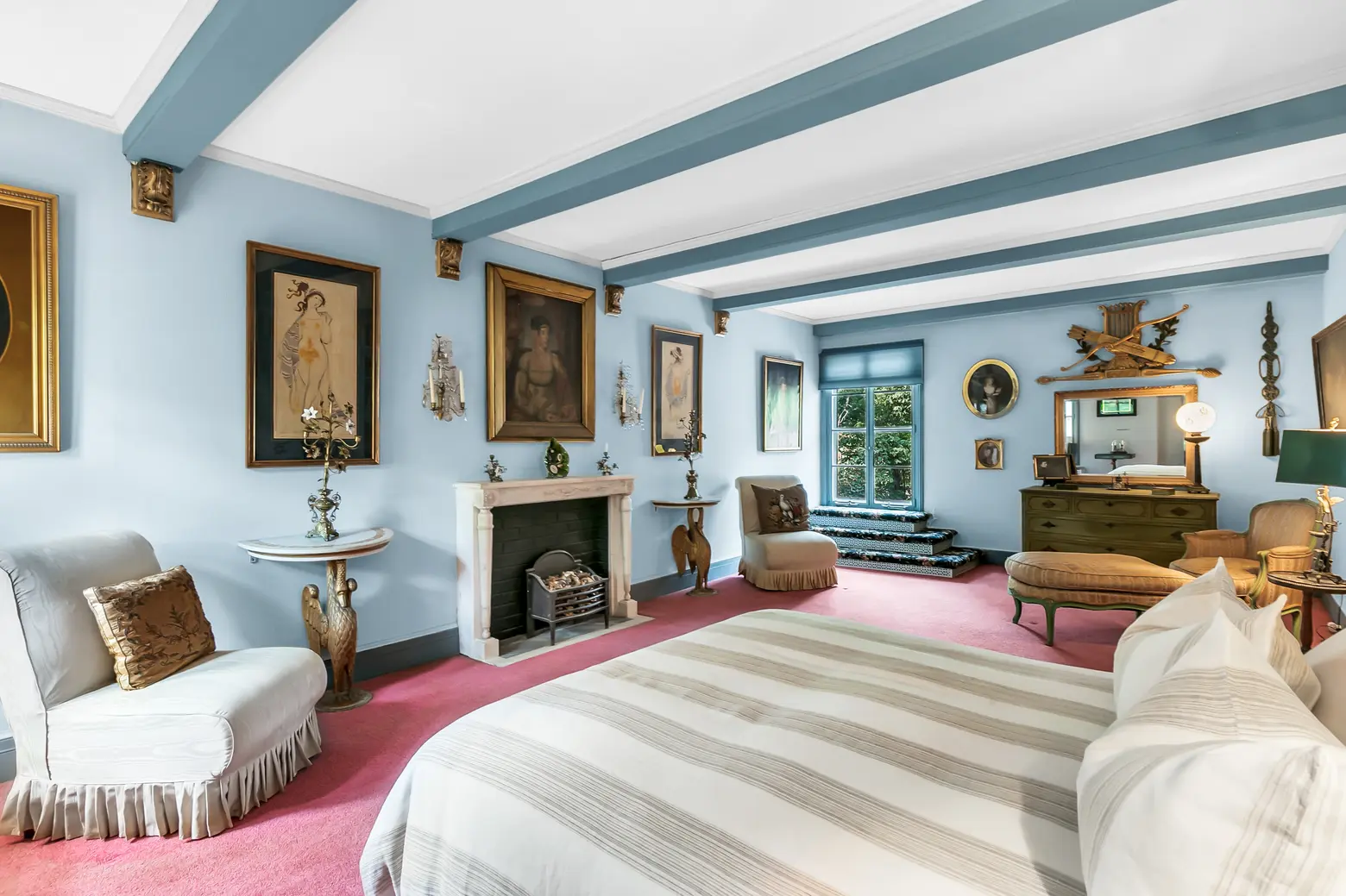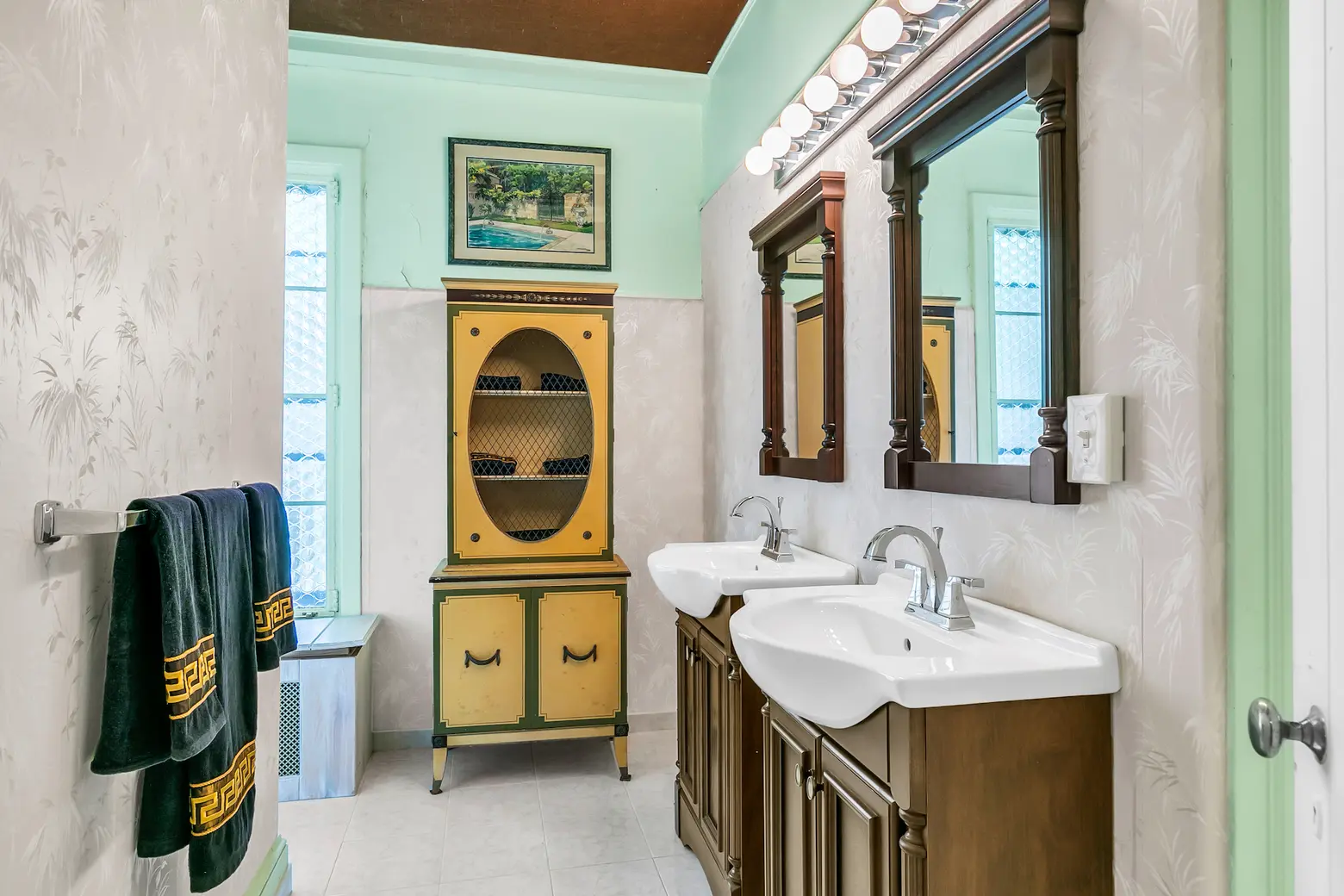 The primary bedroom has its own fireplace, walk-in closet, and a bathroom complete with a tub and shower.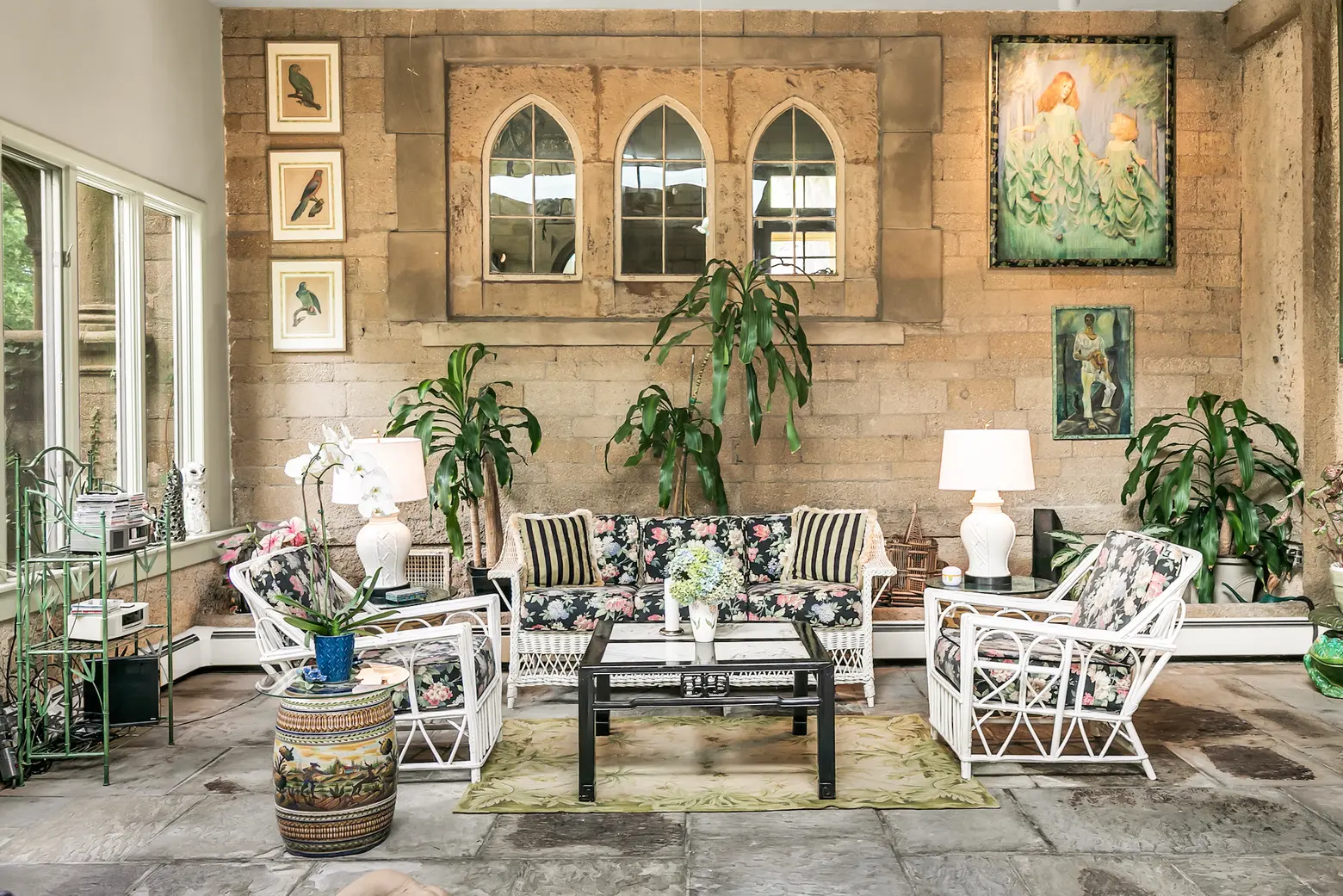 The home has several sun-filled indoor-outdoor seating areas, including a patio, greenhouse, and sunroom.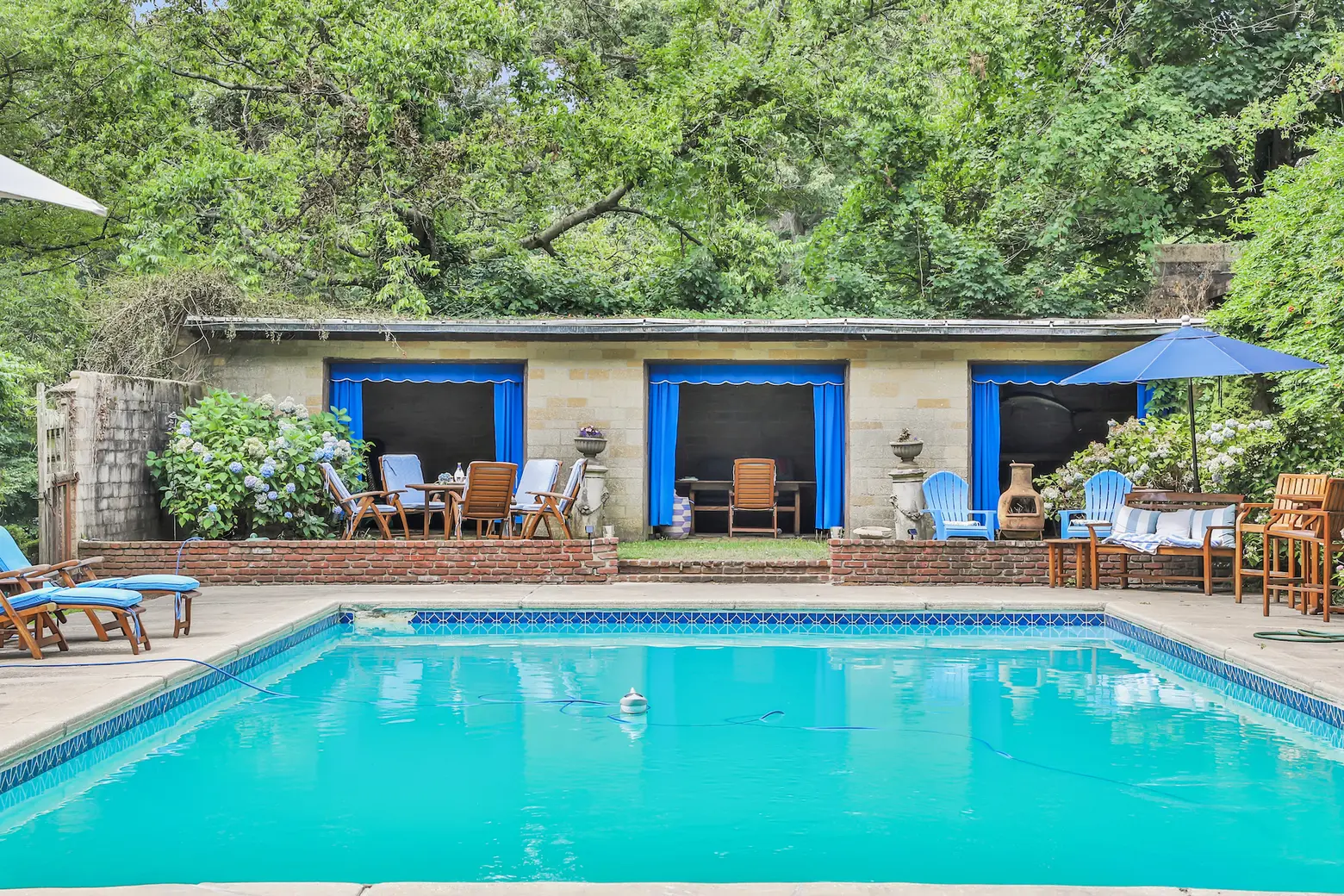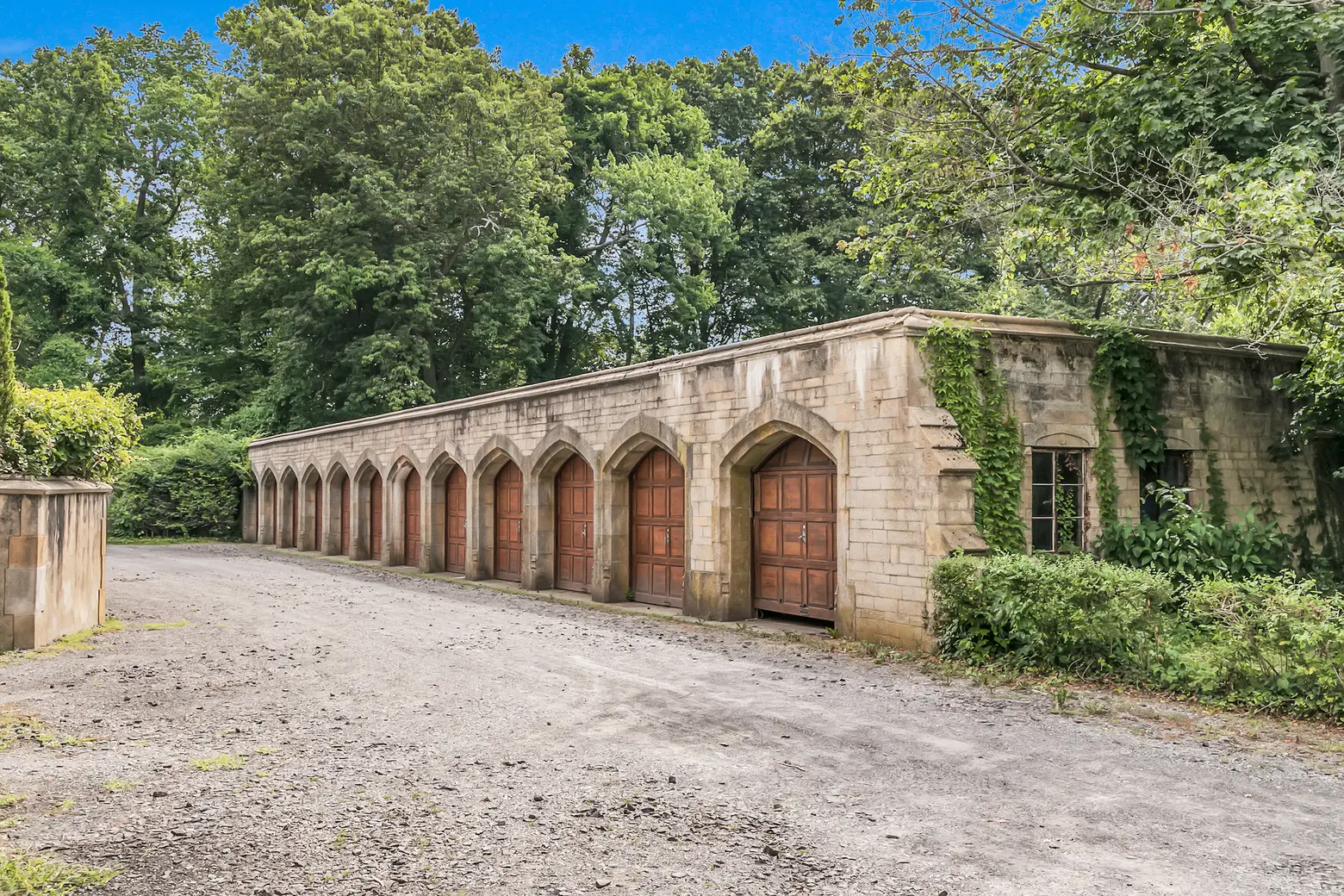 The grounds offer residents a vast amount of parking space, and access to the pool with cabanas, a bar, and BBQs. Across the property, you can find a number of picturesque structures, such as the estate's horse stables, classical statues, and fountains.
There are also plenty of opportunities to sit and observe the property's beautiful landscape outside of the home, with seating areas scattered throughout the grounds.
The home includes an attached three-bedroom, two-bath apartment that measures 1,400 square feet and can be used as a guest house or rented.
[Listing details: 310 Cooper Road by Bernadette Barnett and David Guiliano of Heritage House Sotheby's International Realty]
RELATED:
All images courtesy of Nettie of Architectural Media Services