'Summer Streets' coming to all five boroughs this year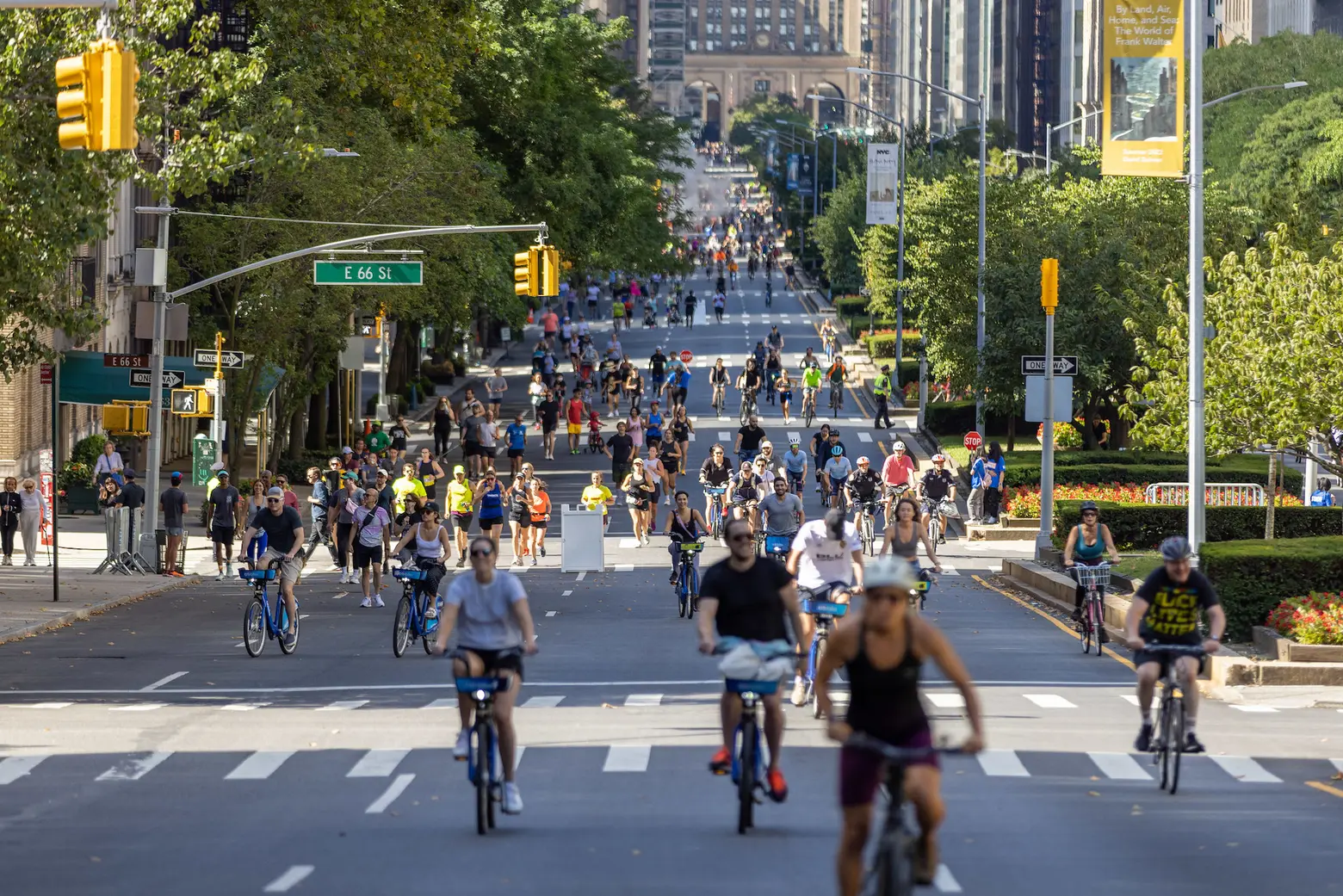 Summer Streets 2022. Photo credit: New York City Department of Transportation on Flickr
The "Summer Streets" program will expand to all five boroughs for the first time ever. The annual event, which began in 2008, closes several miles of Manhattan streets to cars for outdoor recreation and activities. This year, the popular program will also come to Brooklyn, the Bronx, Queens, and Staten Island over five Saturdays between July and August, Mayor Eric Adams announced on Monday.
The five-borough Summer Streets program will offer nearly 20 miles of car-free streets, doubling the size of last year's program, which saw roughly 500,000 participants. In 2022, the city expanded the initiative to East Harlem for the first time, stretching it to East 109th Street. This year, the program goes even further in Manhattan, expanding to West 125th Street.
"This is a bold new vision for public space in New York City — a bold new way of empowering residents, supporting local businesses, and creating open spaces," Adams said. "Every single New Yorker deserves access to safe, free, open space, and this administration is making it happen."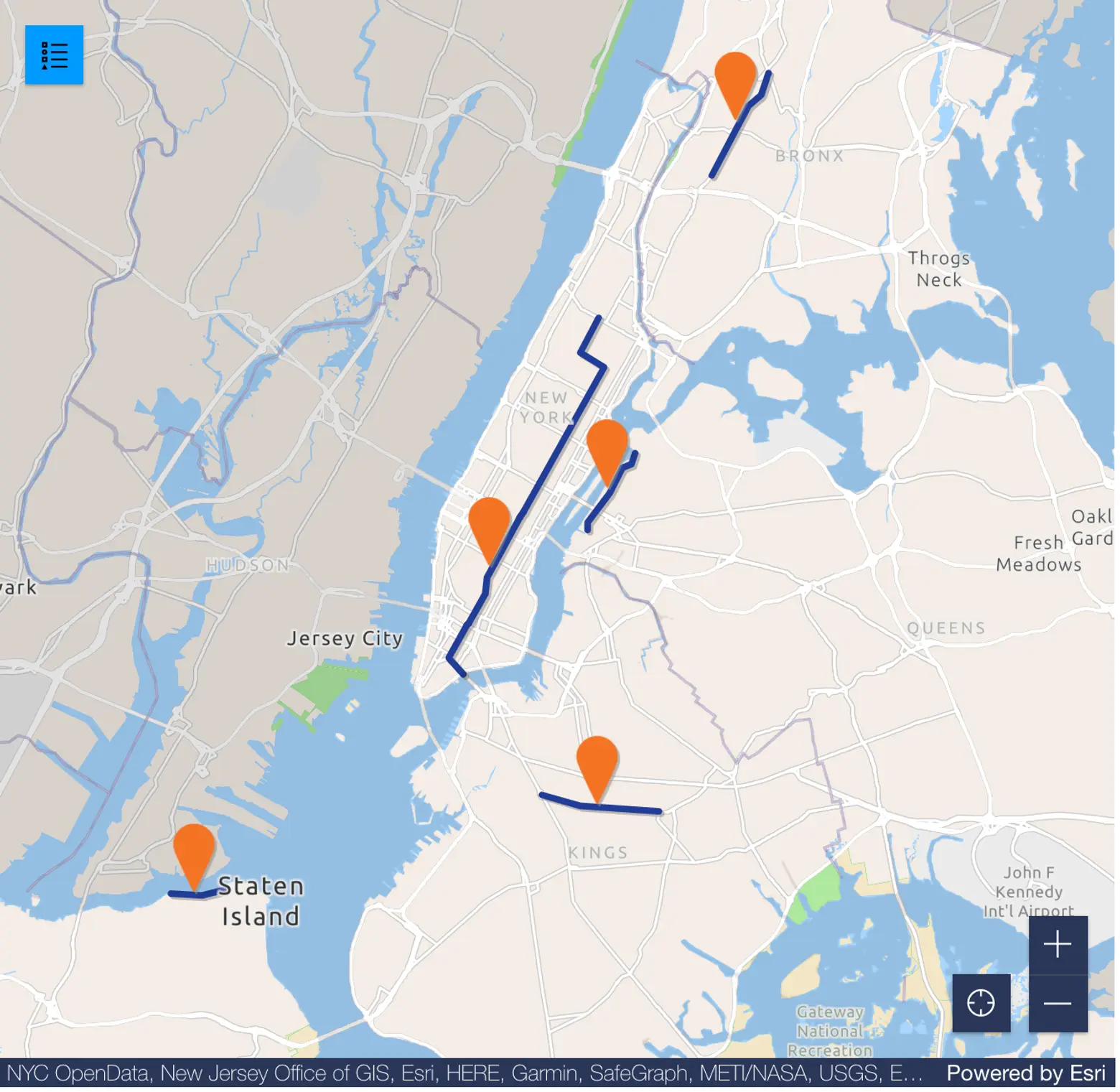 The 2023 Summer Streets will operate between 7 a.m. and 1 p.m. The schedule is as follows: 
Saturday, July 29
Queens: On Vernon Boulevard from 44th Drive to 30th Drive, along the waterfront between Long Island City and Astoria.
Staten Island: On Richmond Terrace from York Avenue to Bard Avenue in New Brighton.
Saturday, August 5, 12, and 19
Manhattan: The traditional route will be extended this year, from Brooklyn Bridge into Harlem, along Lafayette Street and Park Avenue to 109th Street. Then the program will continue on Central Park North from Fifth Avenue to Adam Clayton Powell Boulevard from 110th Street to 125th Street.
Saturday, August 26
Brooklyn: On Eastern Parkway from Grand Army Plaza to Buffalo Avenue, linking Prospect Heights and Brownsville.
The Bronx: On Grand Concourse from East Tremont Avenue to Mosholu Parkway.
Summer Streets sponsors this year include Vita Coco, Cabot Creamery, I LOVE NY, C4 Energy, Forager Project, Super Coffee, Boxed Water, and Core Power Yoga. More details about this year's programming will be updated online periodically.
Now in its 15th year, Summer Streets aims to promote fitness, fun, and culture. The program was halted in 2020 because of the pandemic and returned in 2021 for just two days. Last year, the program brought back three Saturdays for the first time since before Covid
"Hundreds of thousands of New Yorkers have already enjoyed Summer Streets in Manhattan, so there is clearly sufficient demand to expand the program to Queens and throughout the city," Queens Borough President Donovan Richards Jr. said
"The COVID-19 pandemic underlined the importance of providing access to ample public space in all of our communities, and the expansion of Summer Streets will strongly further our goal of equitably creating more such access in Queens and across the city."
As part of the city's broader Open Streets program this year, almost 300 blocks will be closed to cars, with roughly 160 open streets, including new locations in neighborhoods like Bushwick and Brownsville, South Jamaica, and Soundview.
RELATED: