Starting Today, 20 Affordable Units Up For Grabs Throughout the Bronx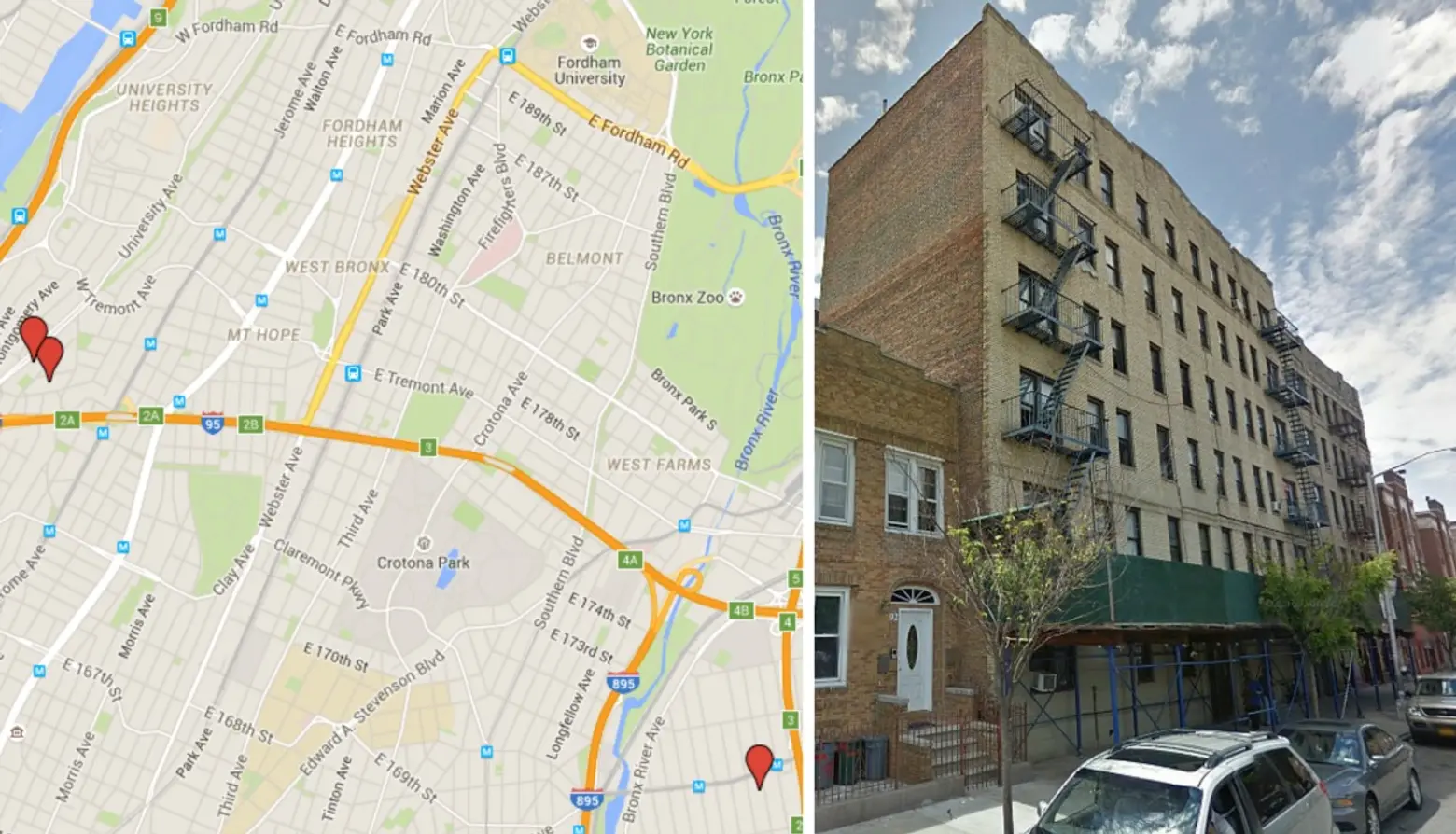 100 West 174th Street in University Heights (L); Locations of all three buildings (R)
Beginning today, New Yorkers earning 60 percent of the AMI can apply for 20 brand new, affordable units in University Heights (at 100 West 174th Street and 1636-1640 University Avenue) and the East Bronx (at 1167 Stratford Avenue). The apartments are one-bedrooms for $980/month, two-bedrooms for $1,183/month, and three-bedrooms for $1,359/month. The buildings have on-site supers, and units feature energy efficient appliances, sleek modern kitchens and baths, and hardwood floors.
Qualifying New Yorkers can apply for the units beginning today and up until September 16, 2016. Complete details on how to apply are available here (pdf). Questions regarding this offer must be referred to NYC's Housing Connect department by dialing 311.
Use 6sqft's map below to find even more ongoing housing lotteries. 
If you don't qualify for the housing lotteries mentioned, visit CityRealty.com's no-fee rentals page for other apartment deals in the city.
RELATED: