Some NYC landlords are waiving rent payments amid the coronavirus pandemic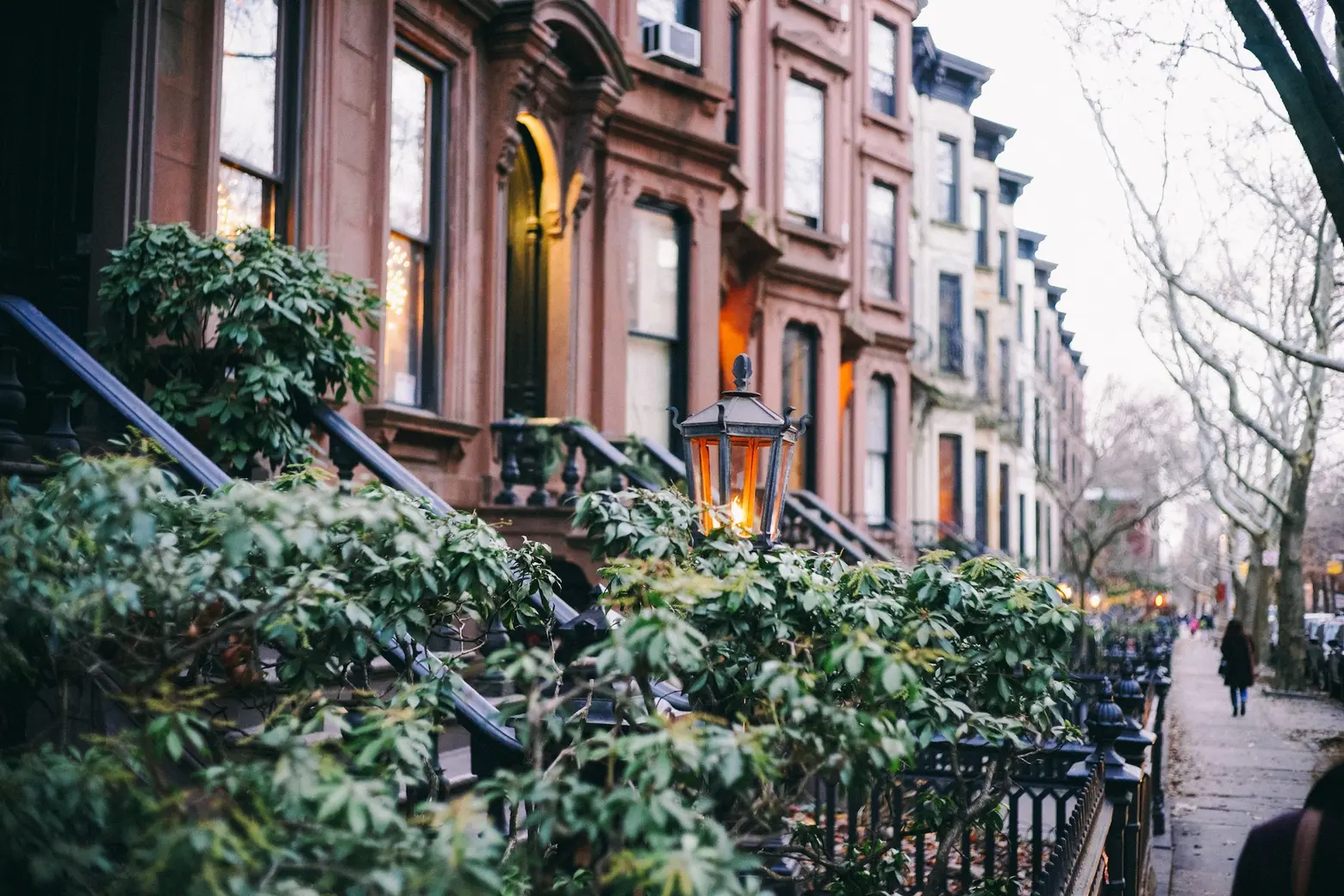 Some New York City landlords are providing their tenants financial respite during the coronavirus pandemic by waiving or discounting rent. The sudden closure of much of the economy has resulted in the loss of income for millions of New Yorkers, a burden felt especially by the city's five million renters. One landlord who owns 18 buildings in Brooklyn suspended rent for the month of April for all of his tenants. Another is giving a Manhattan pizzeria owner three months of free rent as he continues to feed hospital workers at no charge.
Brooklyn native Mario Salerno said his tenants did not have to pay April rent "due to the recent pandemic of coronavirus COVID-19 affecting all of us," signs posted on his buildings read. Salerno owns residential buildings on Maujer and Lorimer Streets, but also extended the offer to his commercial tenants, including a hair salon, as Greenpointers first reported.
According to the New York Times, Salerno owns 80 units, with up to 300 tenants. By not collecting rent, he's likely to lose hundreds of thousands of dollars in income. "My concern is everyone's health," Salerno told the newspaper. "I told them just to look out for your neighbor and make sure that everyone has food on their table."
Another landlord in Montclair, NJ, is waiving the rent for April, May, and June for all of his tenants, according to NJ Advance Media. David Placek told the website he wanted to reduce their stress and anxiety. "We should all do our part, and it's something we can do," Placek said. "It provides a little bit of good news to people in a world where there's no good news, and I think that's meaningful."
Adam Elzer of Sauce Pizzeria and Sauce Restaurant has been delivering pies to local hospitals to feed health care workers who are working endless shifts during the pandemic. With his team, Elzer, who lives above his East Village pizzeria, has delivered thousands of pizzas with the help of crowd-sourced contributions.
Building owner A&E Real Estate Management, who owns the East 12th Street building home to Sauce Pizzeria, is canceling Elzer's rent for three months, the New York Post reported. The property management group, along with members of the Real Estate Board of New York, has raised $20,000 for the pizza-making effort as well.
"When times get bad, there's one thing New Yorkers do, and that's help each other," Ben Kraus of A&E told the Post. "Deciding to get involved was easy for us. It was very clear that we needed to do this."
Although tenant activists and some elected officials have called for a rent freeze for those affected by the virus, the only policy enacted by the state is a 90-day moratorium on evictions and a 90-day suspension of mortgage payments for borrowers.
Despite calls from some tenants for a citywide rent strike this month, and reports estimating 40 percent of renters would be unable to make rent, most tenants still paid on time, Crain's reported on Friday. But as the pandemic continues for the foreseeable future, the number of renters who cannot make rent will likely increase, putting a strain on landlords to pay their mortgages.
"The potential can be catastrophic," Jay Martin, the executive director of the Community Housing Improvement Program, told Crain's. "It has the ability, if not addressed by the government, to snowball into the largest economic crisis our country has ever seen."
RELATED: