Sales launch for net-zero custom-built homes in the Catskill Mountains for under $1M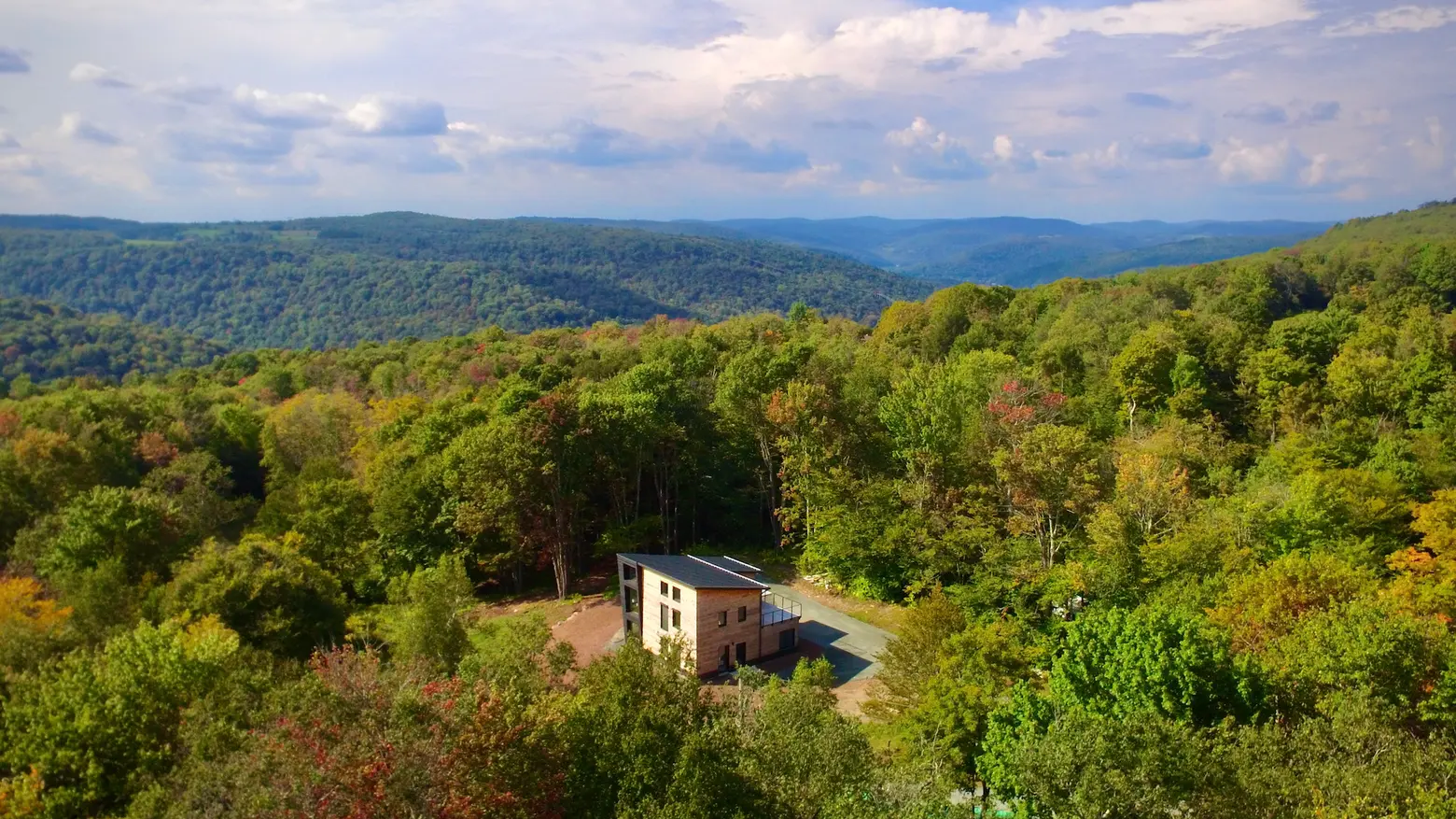 One of the greenest new residential developments in New York launched sales recently, offering eco-conscious buyers a chance to custom design an energy-efficient dream home in the mountains. Located in Livingston Manor across 90 acres in the Catskill Mountains, The Catskill Project will feature 11 single-family homes designed to meet Passive House standards. Buyers will choose from three unique designs for their home, all of which will include solar energy and the opportunity for eco upgrades. Pricing starts at $895,000 for two-bedroom homes and $945,000 for three-bedrooms.

Rendering: The Catskill Project
Just about two hours from New York City, the 11 property lots range in size from three to six acres, with 40 of the total 90 acres at the development set aside as a nature reserve with hiking trails and private woodlands.
The Catskill Project homes are available in three designs: a 1,916-square-foot two-bedroom, two-bath, a 2,283-square-foot three-bedroom, two-and-a-half-bath, and a 2,283-square-foot three-bedroom, three-and-a-half-bath home. Residences will feature open floor plans, double-height living spaces, and outdoor decks.
Passive House elements include solar panels, triple-glazed windows, super-insulation, a continuous air barrier, and zero thermal bridges, which will allow for a 75 percent to 90 percent reduction in annual energy demand. According to the developers, the Catskill Project will be carbon neutral in 10 years.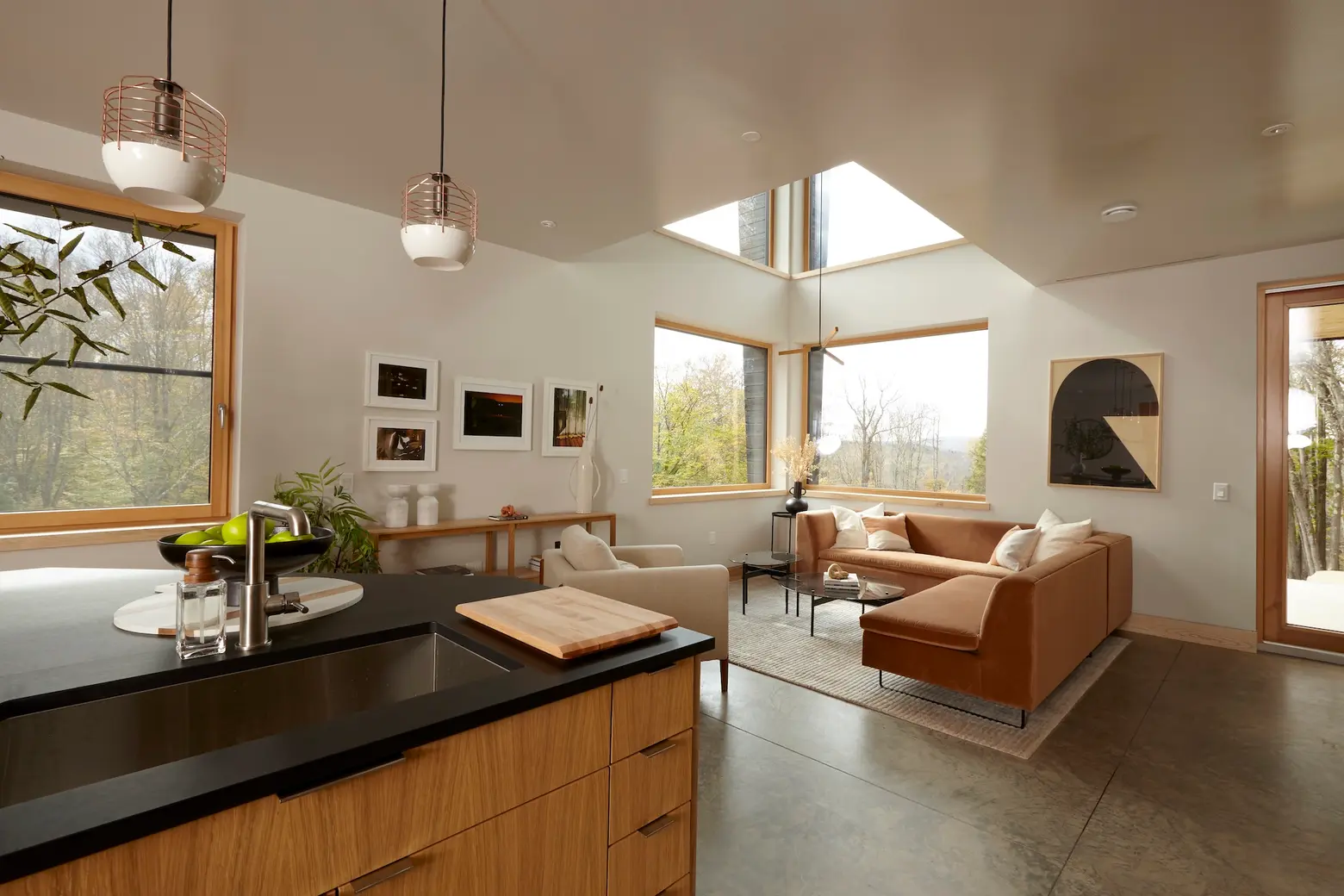 Photos: Marcus Brooks.
Buyers will also be able to choose a number of add-ons, like Tesla Powerwall batteries, outdoor plunge pools, additional screened porches and patios, and other living space upgrades.
The development was created and designed as part of a team made up of architect Buck Moorhead, a specialist in Passive House design and a resident of the area for over 40 years, Greg Hale, a senior advisor to the state's Energy Research and Development Authority on building decarbonization policy, and environmentalist Peter Malik.
"The Catskill Project not only offers some of the most environmentally friendly homes on the market today, but also a community and setting for residents to connect with nature daily," Hale said. "Each of the lots has unique, secluded natural attributes, and—with a network of hiking trails that traverse across forests, meadows, streams, waterfalls, wetlands and ponds—your backyard truly knows no bounds."
After it's purchased, each home will be built on the lot selected by the buyer. The construction of each home could take between 12 to 18 months. The team completed its first model home this past summer, giving prospective buyers a chance to see the idea come to life.
RELATED: 
Lead photo by James Karpowicz; Other photos by Marcus Brooks; Rendering courtesy of  TheCatskill project