Upstate's 16-acre Sloan Estate lists for $11M, a rare chance to own a historic mansion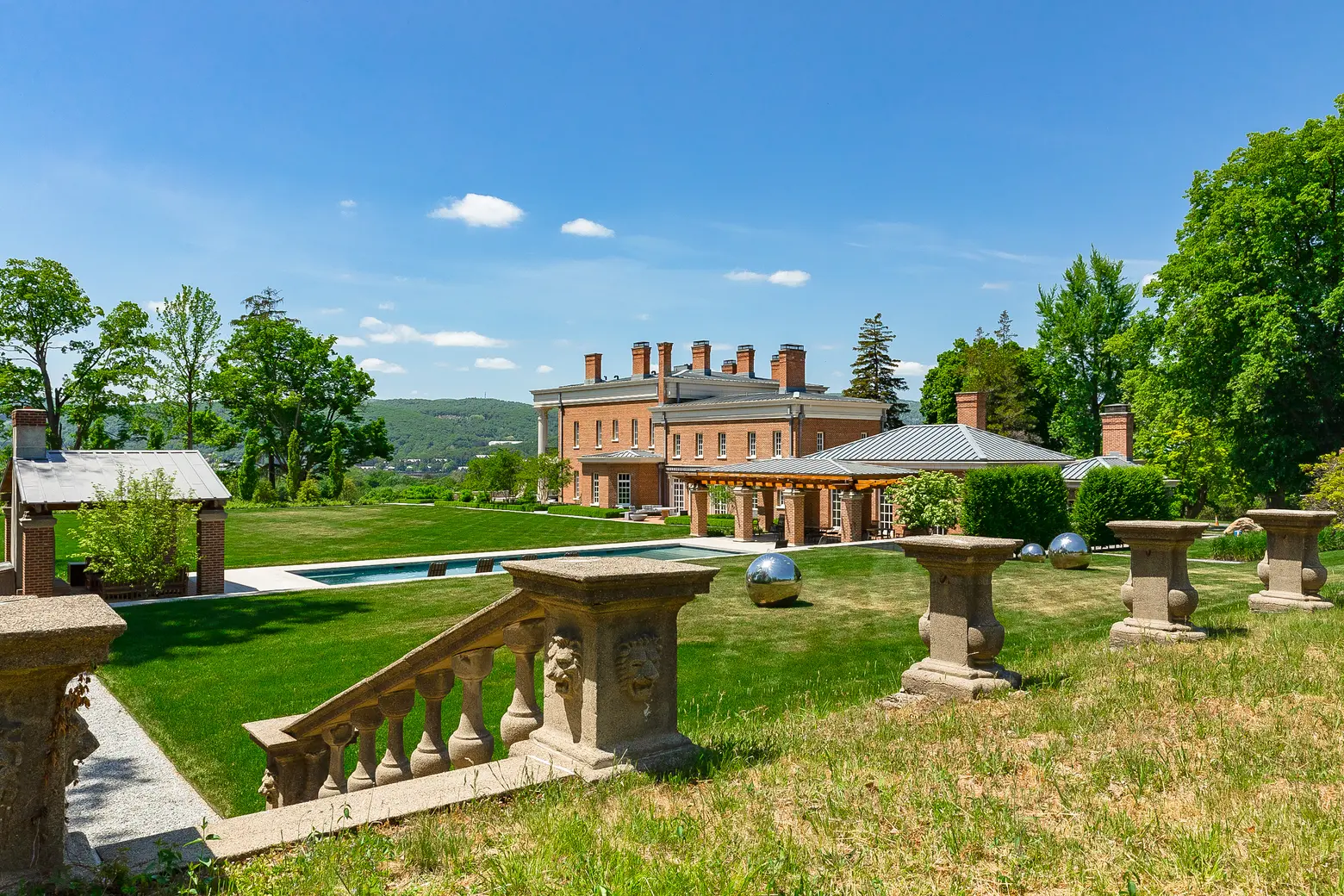 Listing photos by David Coppola
In 1864, railroad magnate Samuel Sloan Sr. and his wife Margaret commissioned an estate in Garrison, New York to serve as their country home. Originally known as Oulagisket or Lisburne Grange, the 16-acre property consisted of an enormous main house plus beautiful gardens and vistas by renowned landscape architect Fletcher Steele. In fact, some garden "ruins" still exist, as does the iconic swimming pool grotto. Today, the estate consists of a grand, Greek-Revival facade, six bedrooms, an outdoor dining pavilion, and a spa complete with a steam room, sauna, and saltwater hot tub (to name a few amenities). After undergoing a renovation in 2014 that designated the residence a Passive House, it's now on the market for $11,250,000.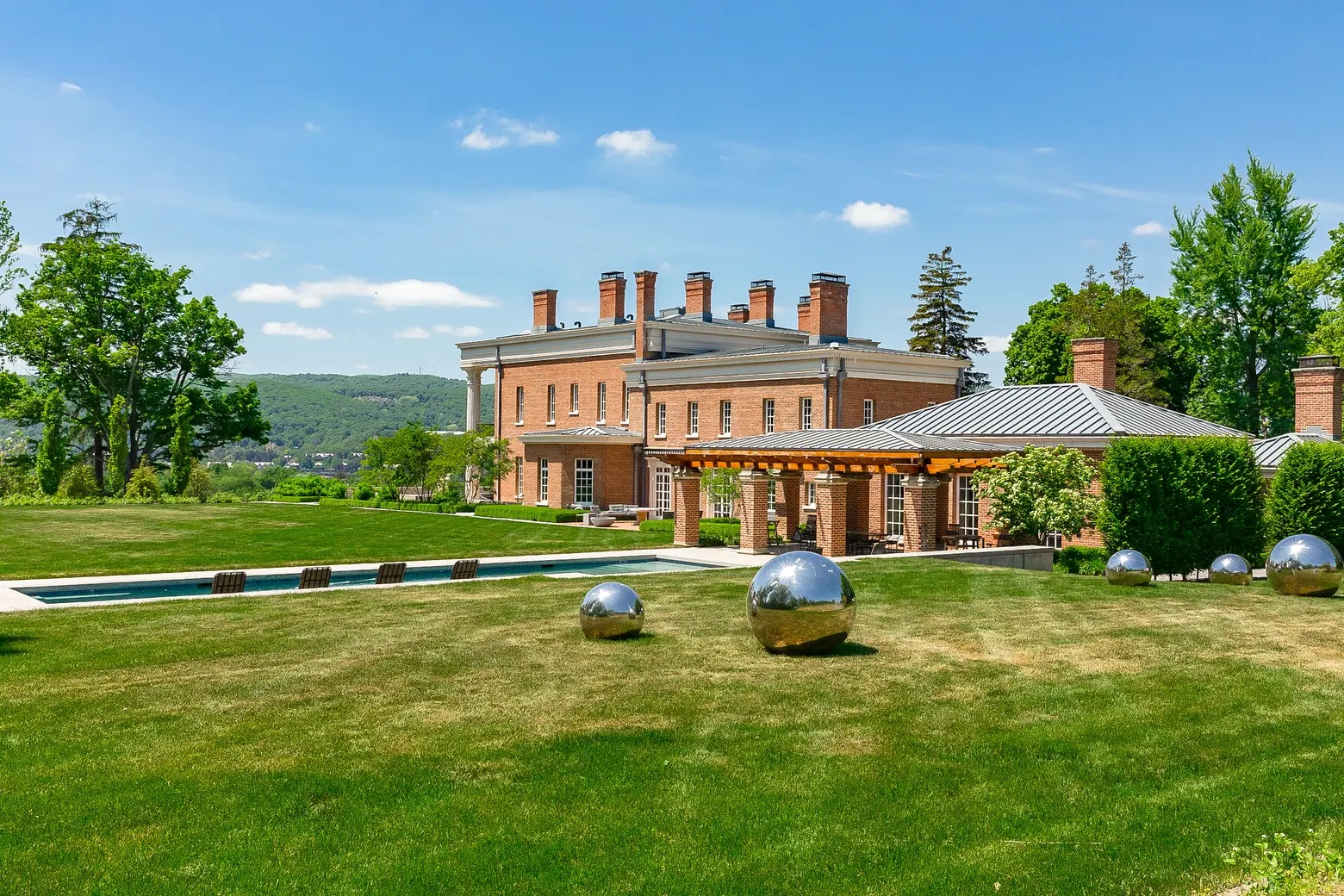 Samuel Sloan Sr. was president of the Delaware, Lackawanna & Western Railroad for 32 years. To be more precise about the home's history, when it was built in 1864, it was done so in the Gothic style. At the time, the Sloan couple also built three additional homes on the estate's original several hundred acres, all as wedding gifts for their three children.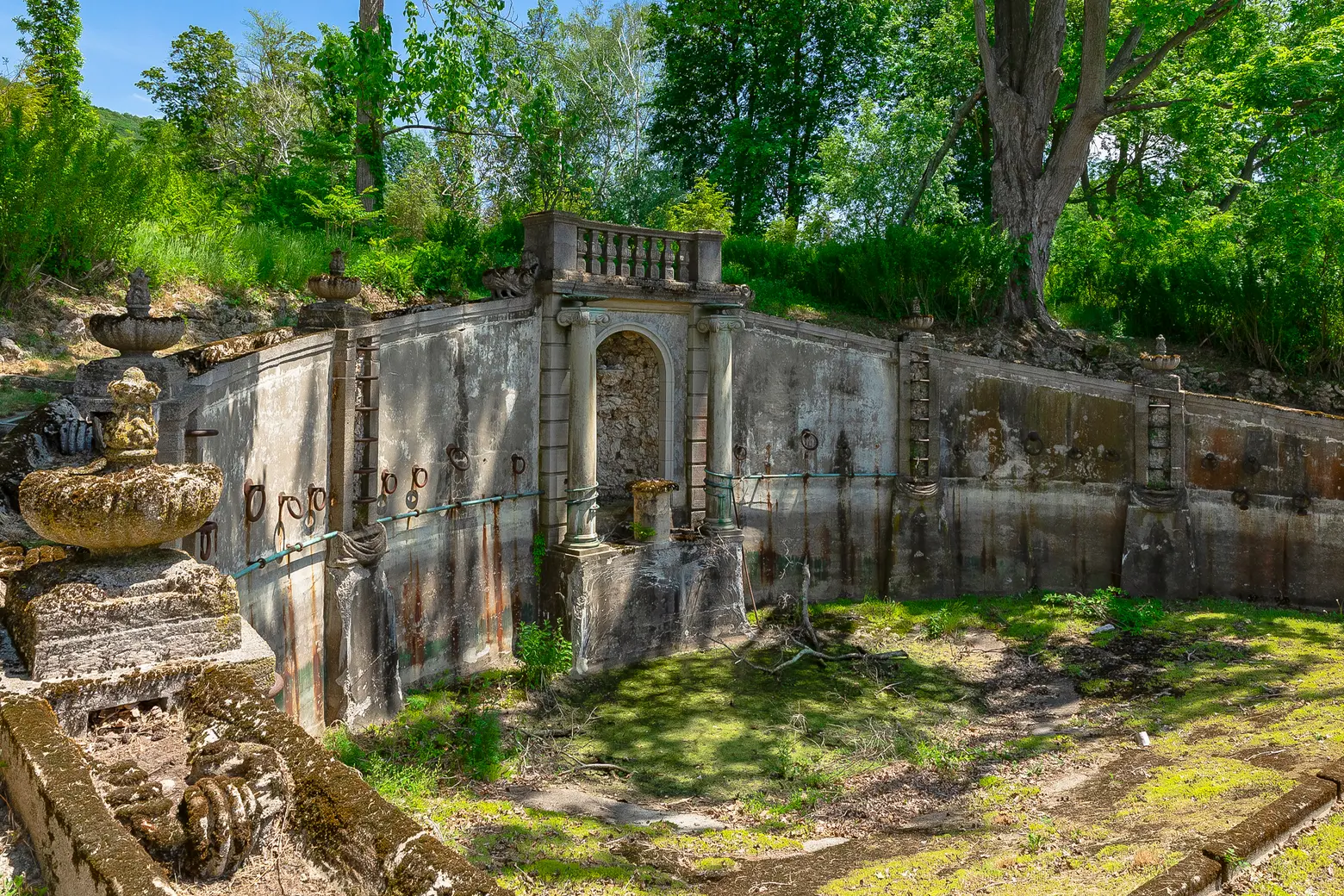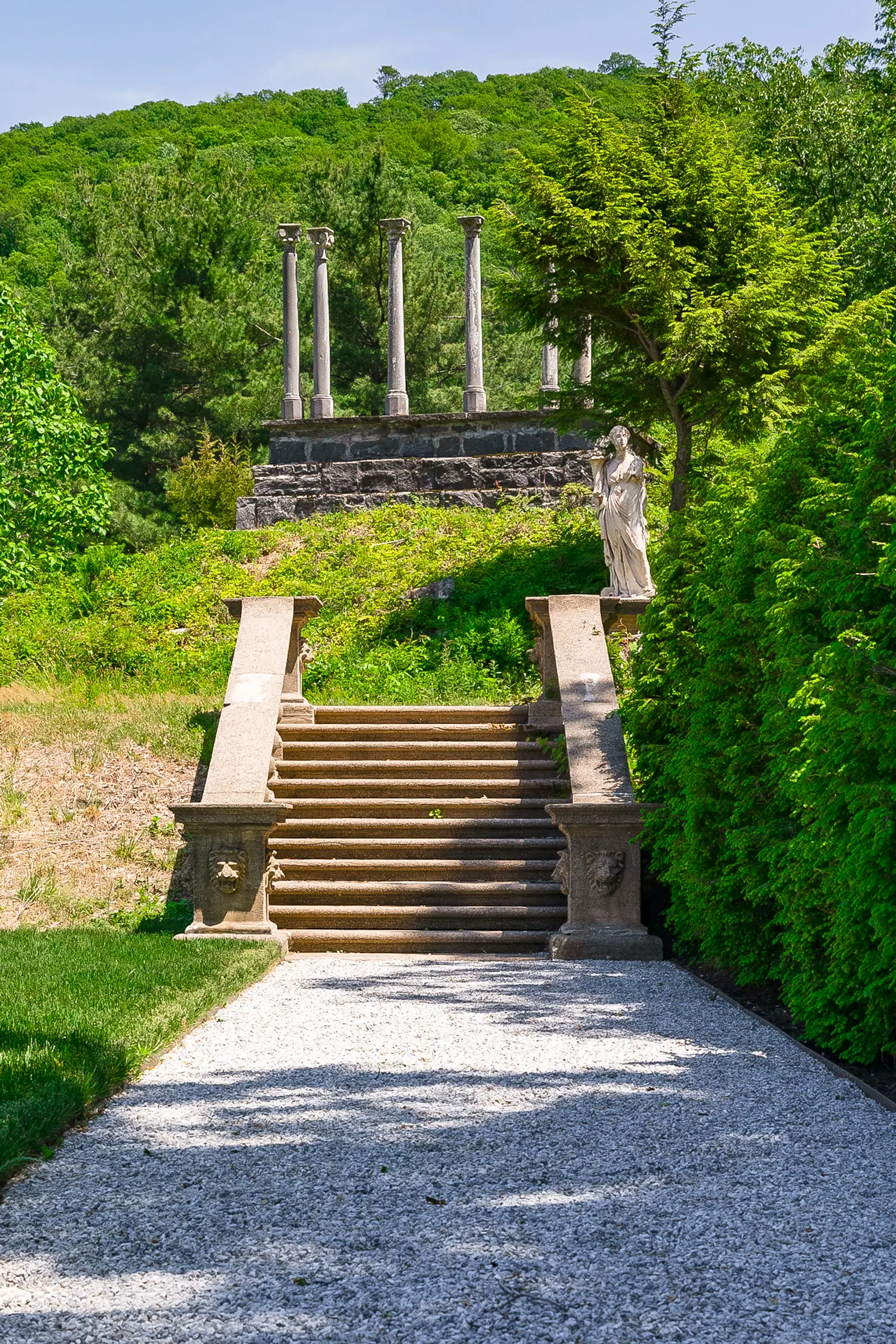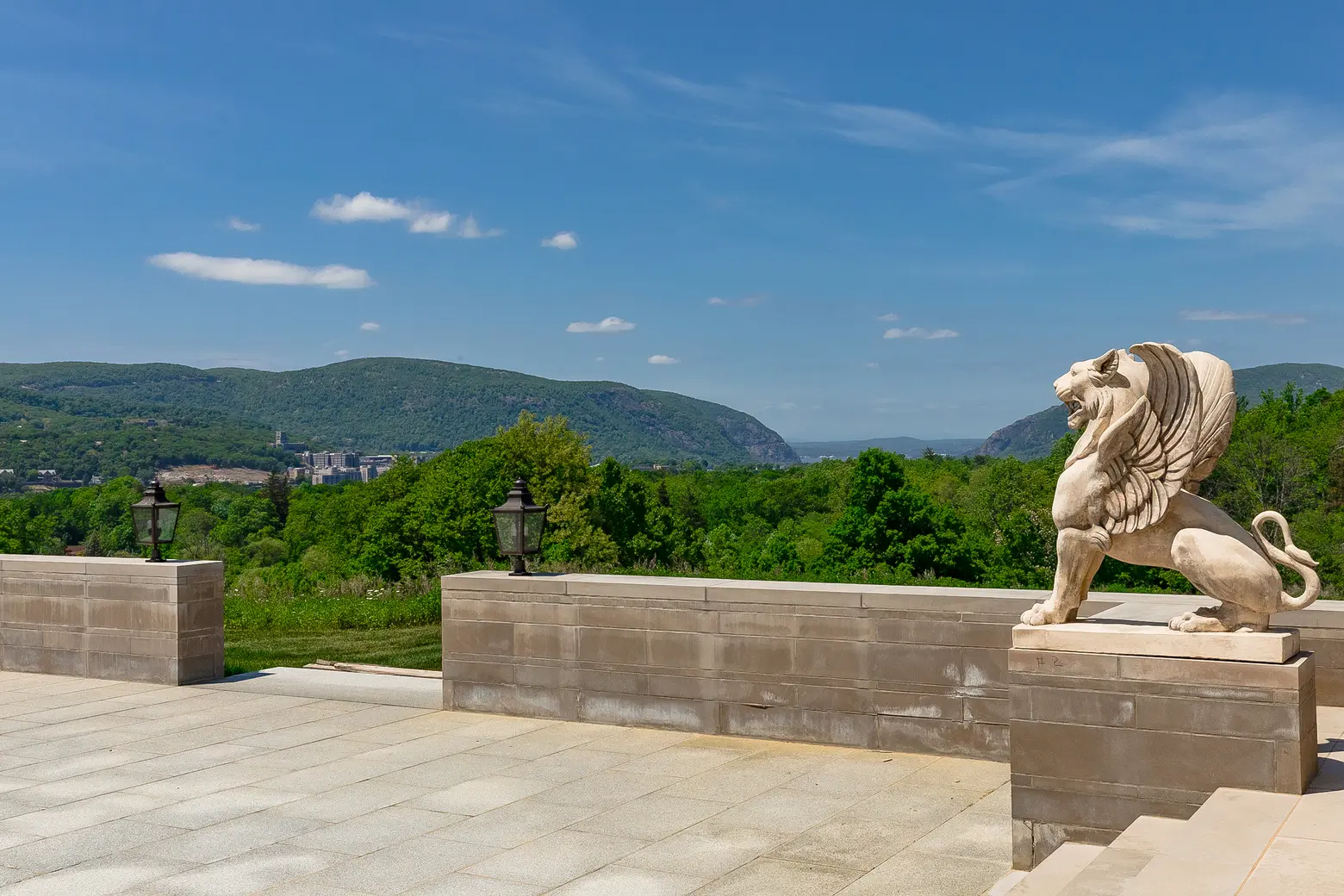 Then, in 1907, Samuel's son and daughter-in-law, Samuel Sloan Jr. and Katherine, moved into the house and expanded it by 5,000 square feet, while giving it a more Italianate style. In the 1920s, they hired Fletcher Steele, one of America's most famous landscape architects, to re-design and expand the landscaping, which featured romantic gardens, a grotto/pool, and gravity-fed fountains. All of this overlooks an eagle's view of West Point Academy and the surrounding countryside.
The home stayed in the Sloan family until Katherine passed away in the early 1950s. The new owners then kept the home all the way until 2010 when it last sold. It was added to the National Register of Historic Places in 1982.
As mentioned, the home was renovated in 2014 by River Architects. According to Douglas Elliman, the architects removed and transformed some of the older, awkward additions and added the Greek Revival-style façade, complete "with a two-story portico with masonry columns, unifying friezes, window pediments and reclaimed hand-fired local bricks." They also outfitted the interiors with "architectural articulation, ornamental details, and grand proportioned rooms," all to match the classical exterior. The home was awarded LEED Silver Certification in November 2019 as a passive house.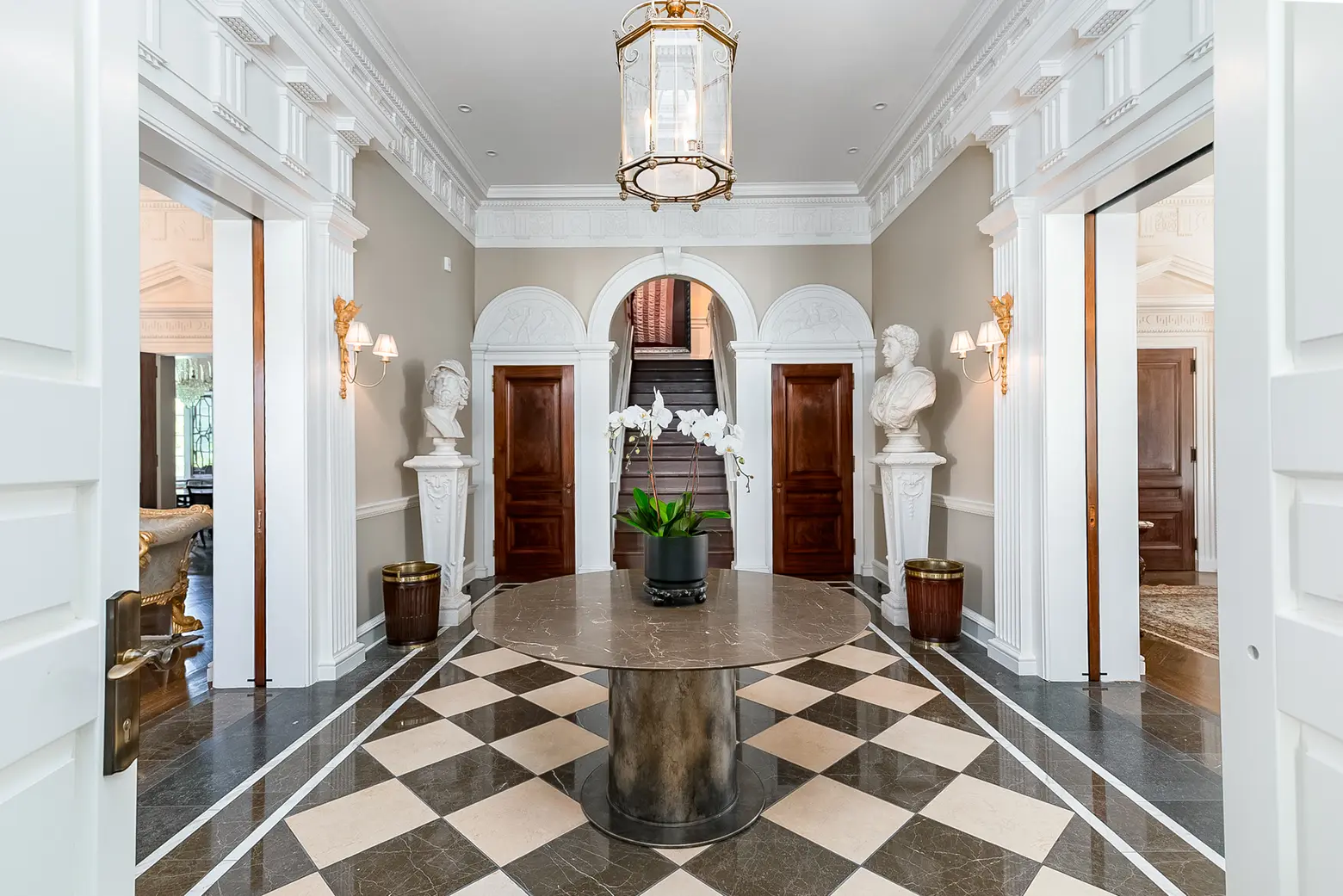 In its current form, the mansion spans 11,800 square feet and offers five to six bedrooms, six full and three half-baths, and a full floor allocated for entertaining and recreation.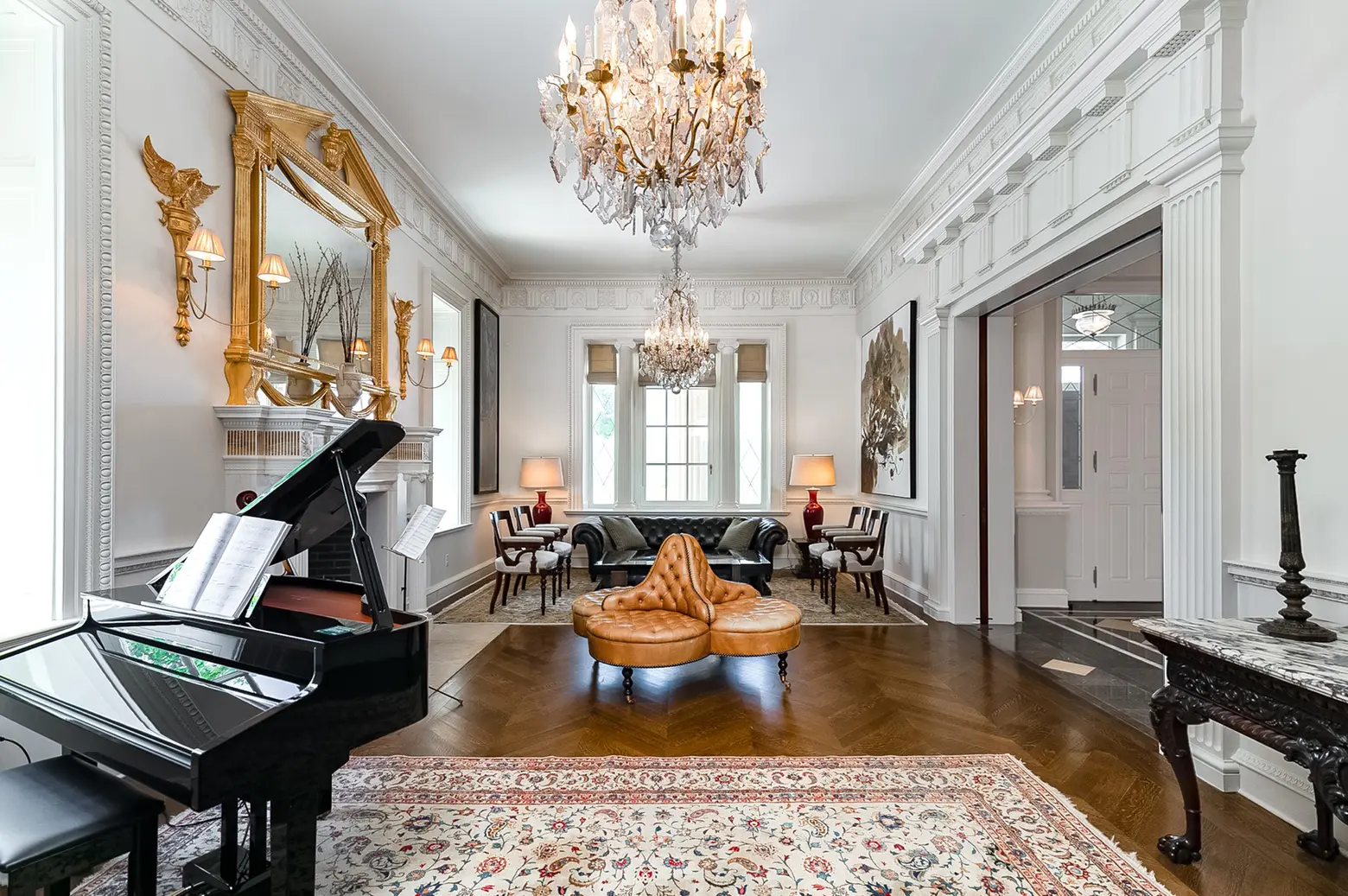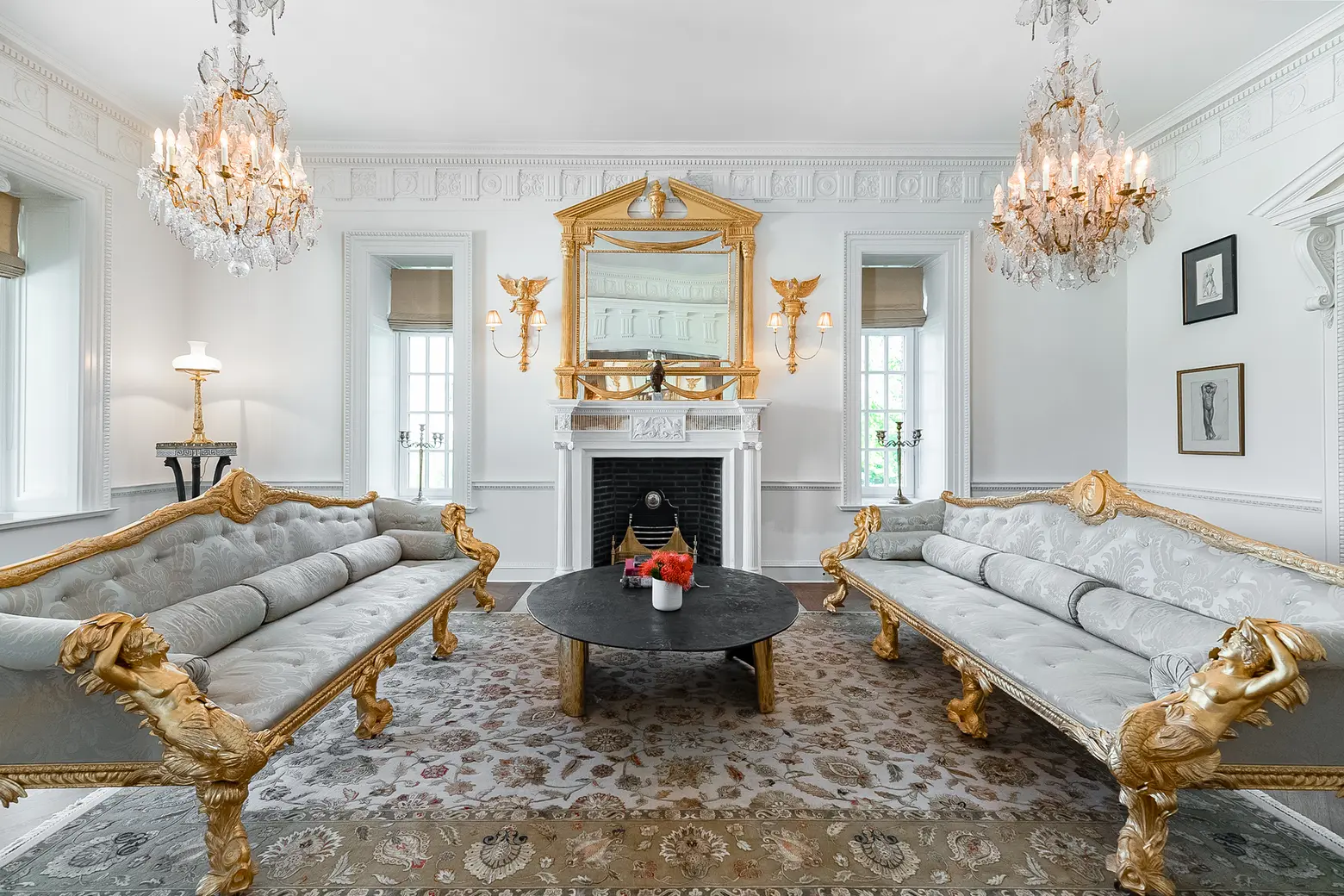 The entertaining floor consists of four wings. The formal wing begins with a marble vestibule that opens onto a great room featuring the grand salon, a center gallery, and the music room.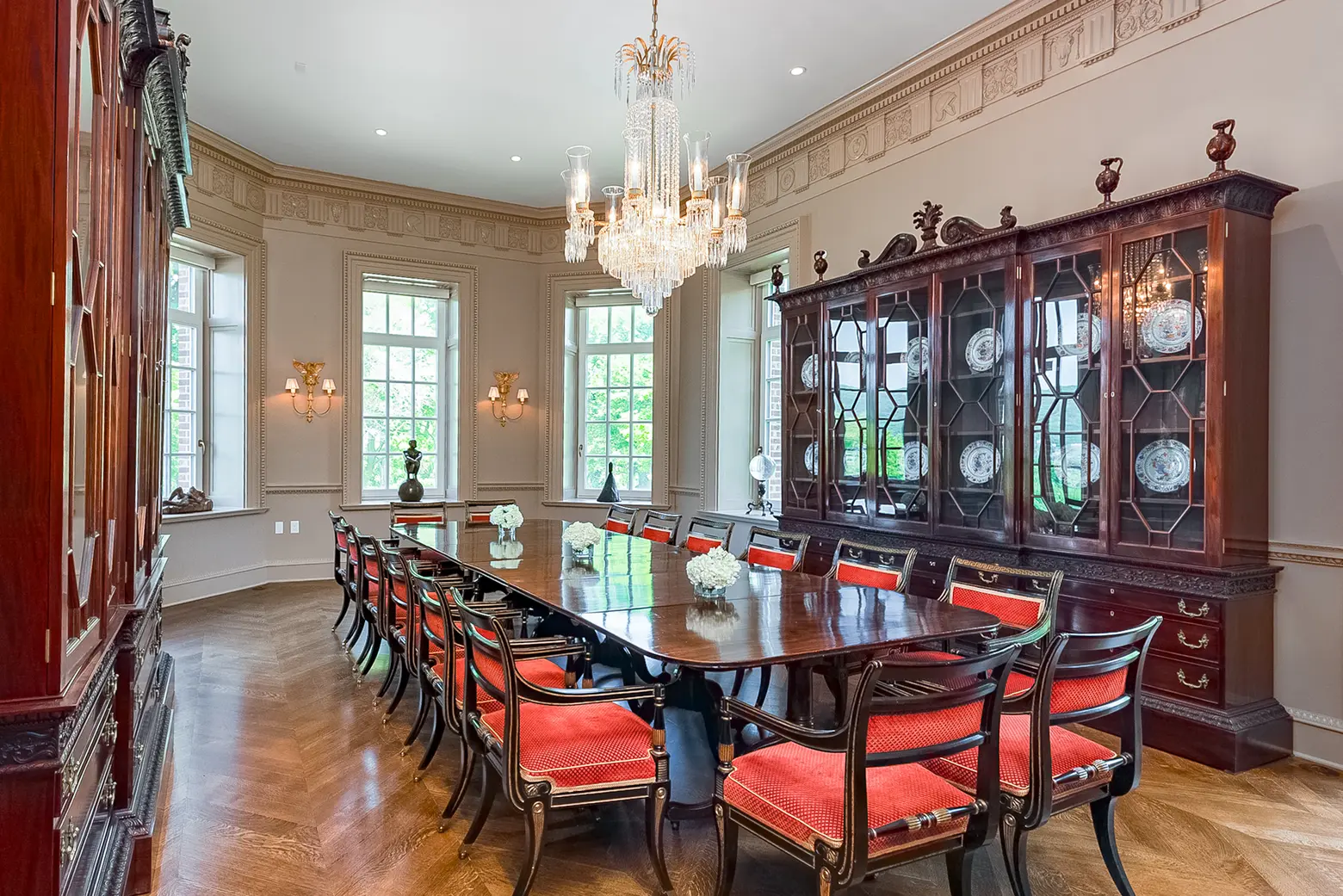 A baronial dining room can easily accommodate 16 guests.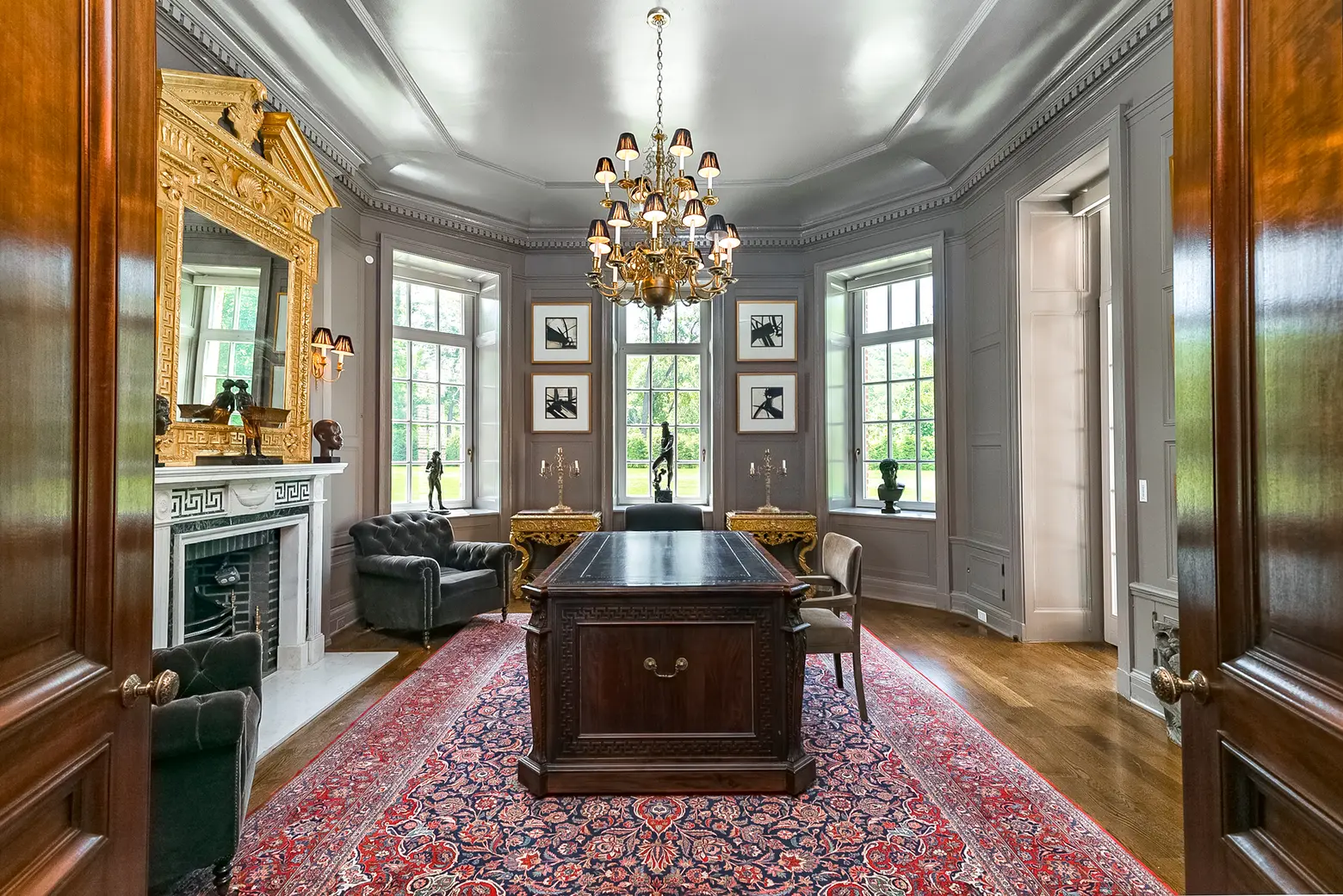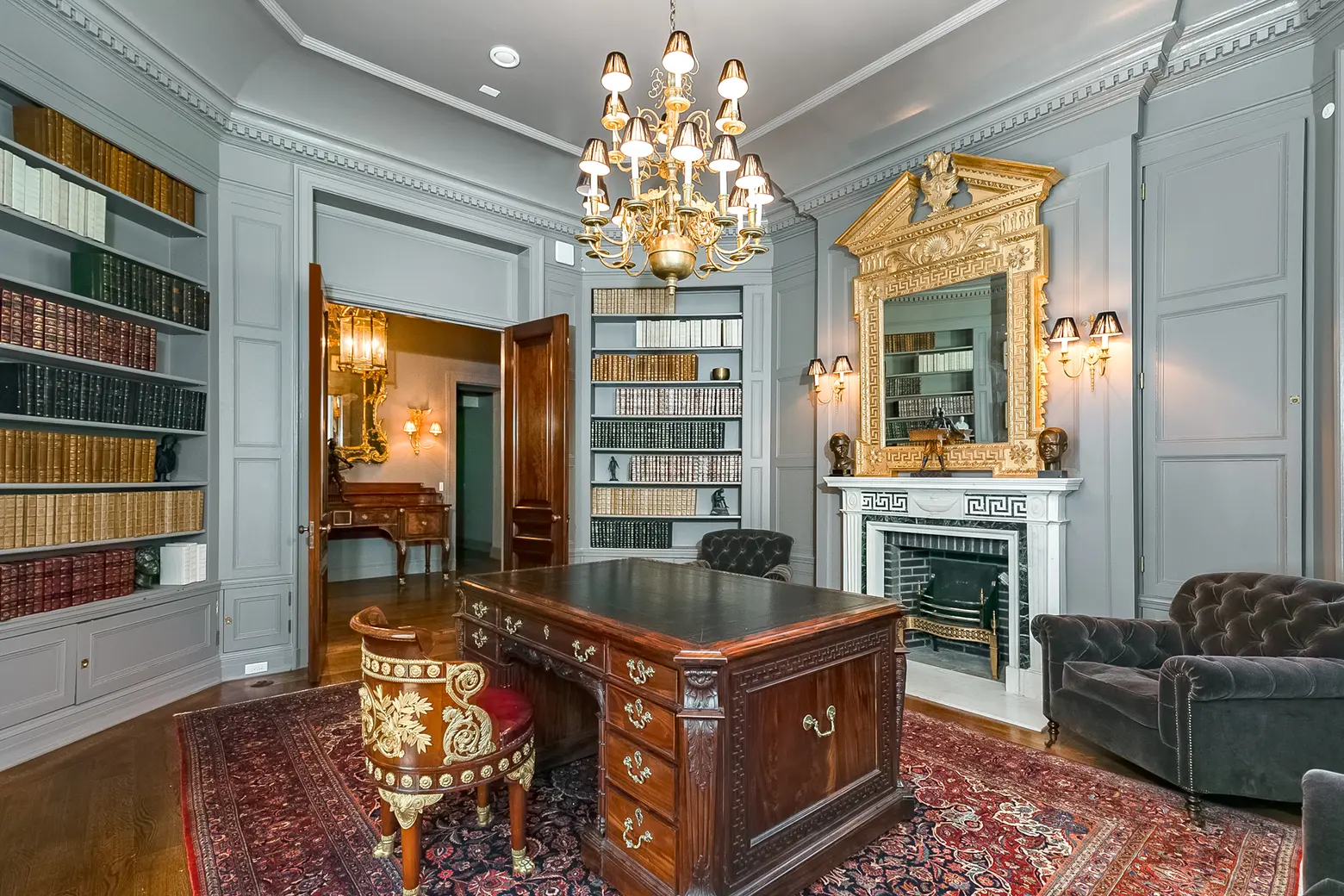 The south wing is composed of a handsome antechamber, a library, and the eat-in commercial-grade kitchen.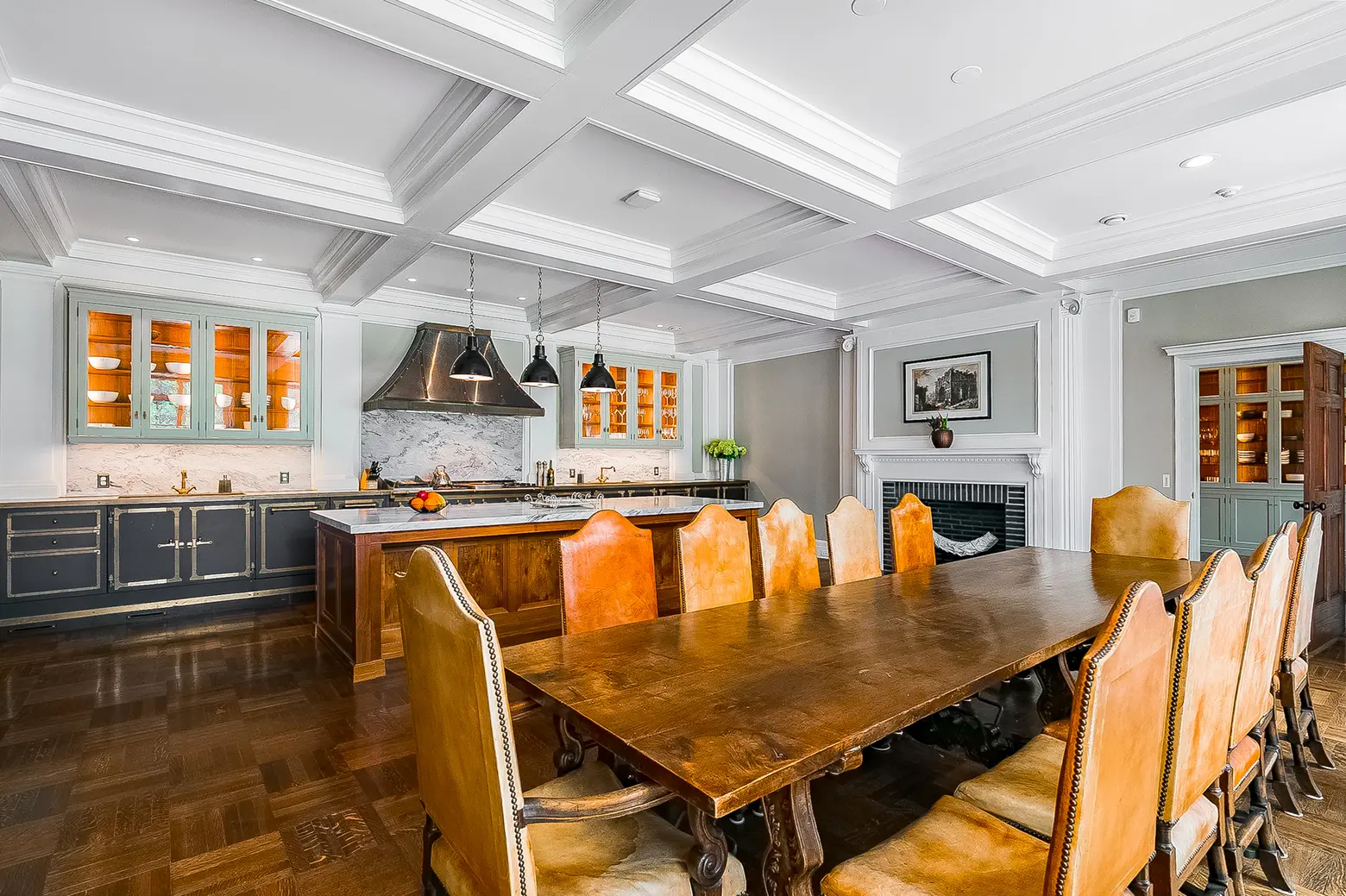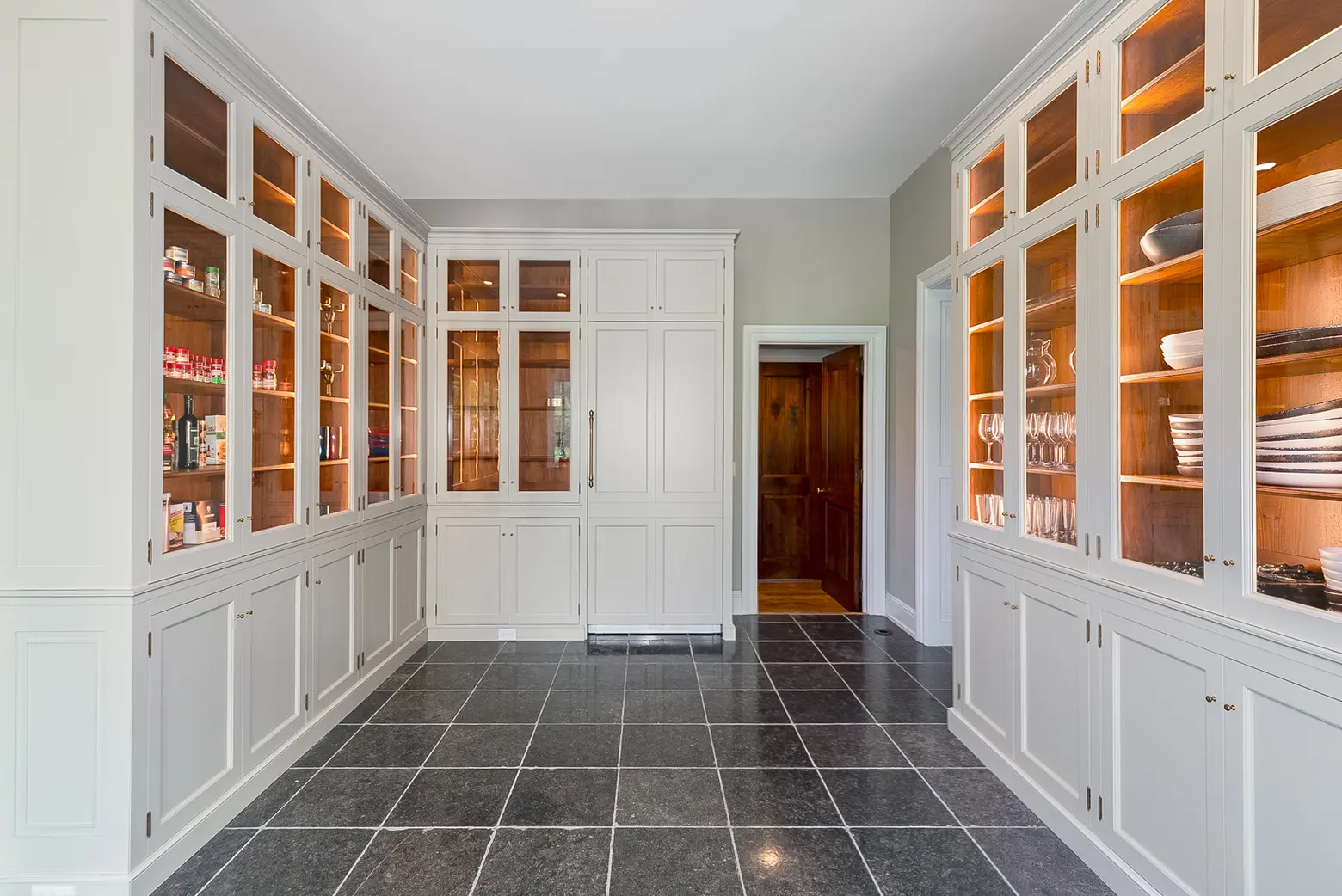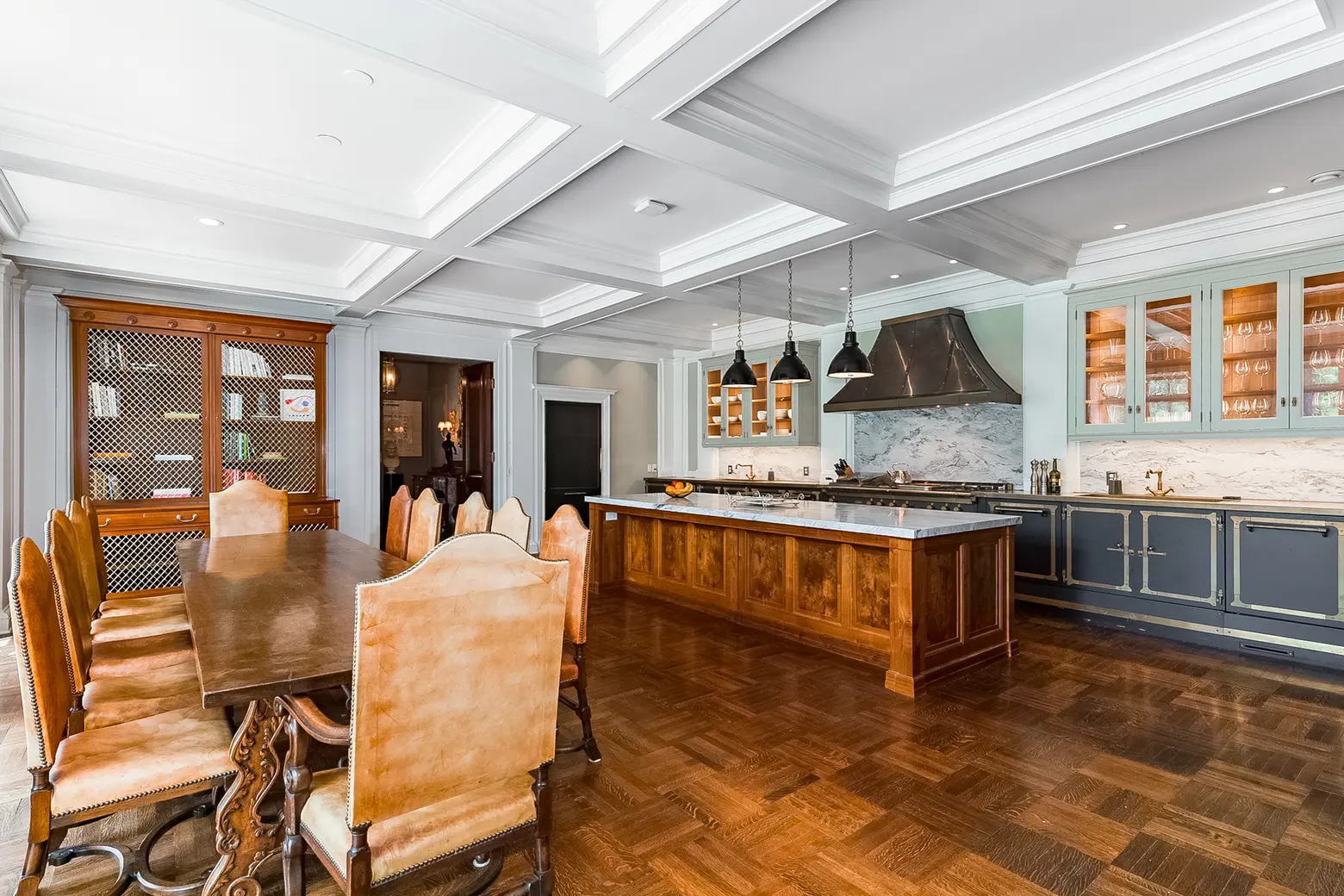 The kitchen features top-of-the-line fixtures and appliances From Officine Gullo, Gaggenau, Miele, and Sub-Zero, as well as its own fireplace and a separate pantry.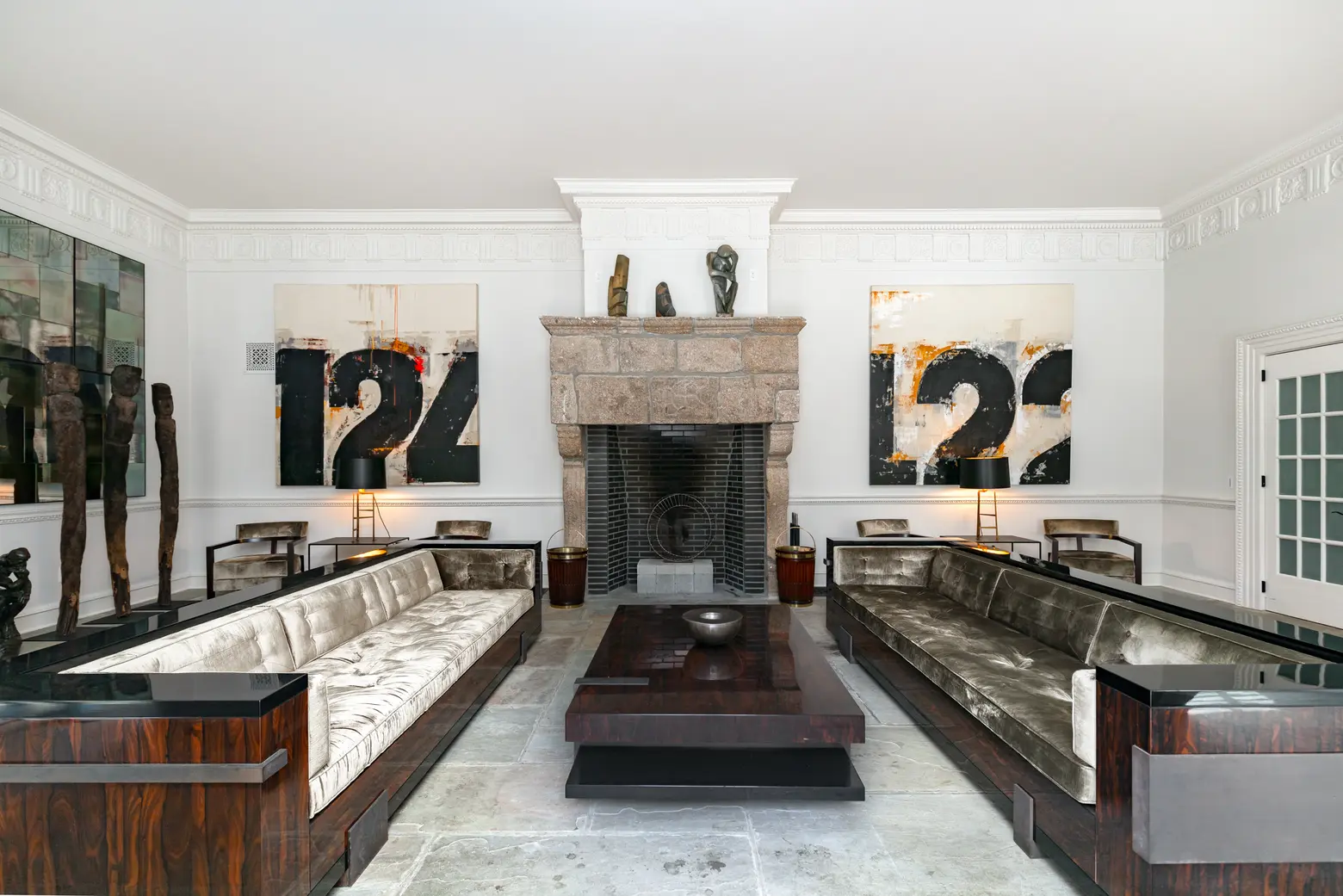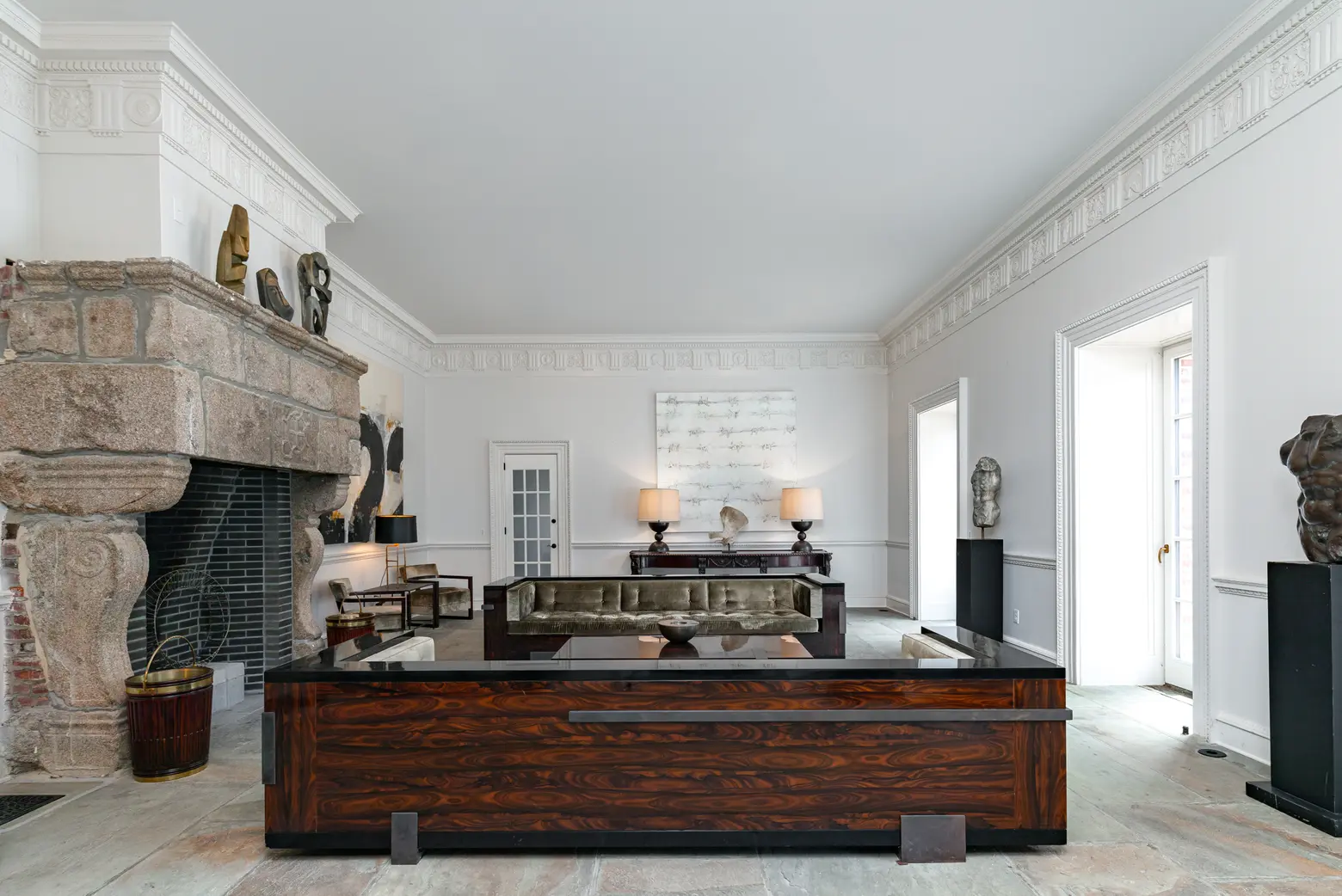 The amenity wing includes the sauna, steam room, hot tub, and an entertainment lounge that opens onto the pool area.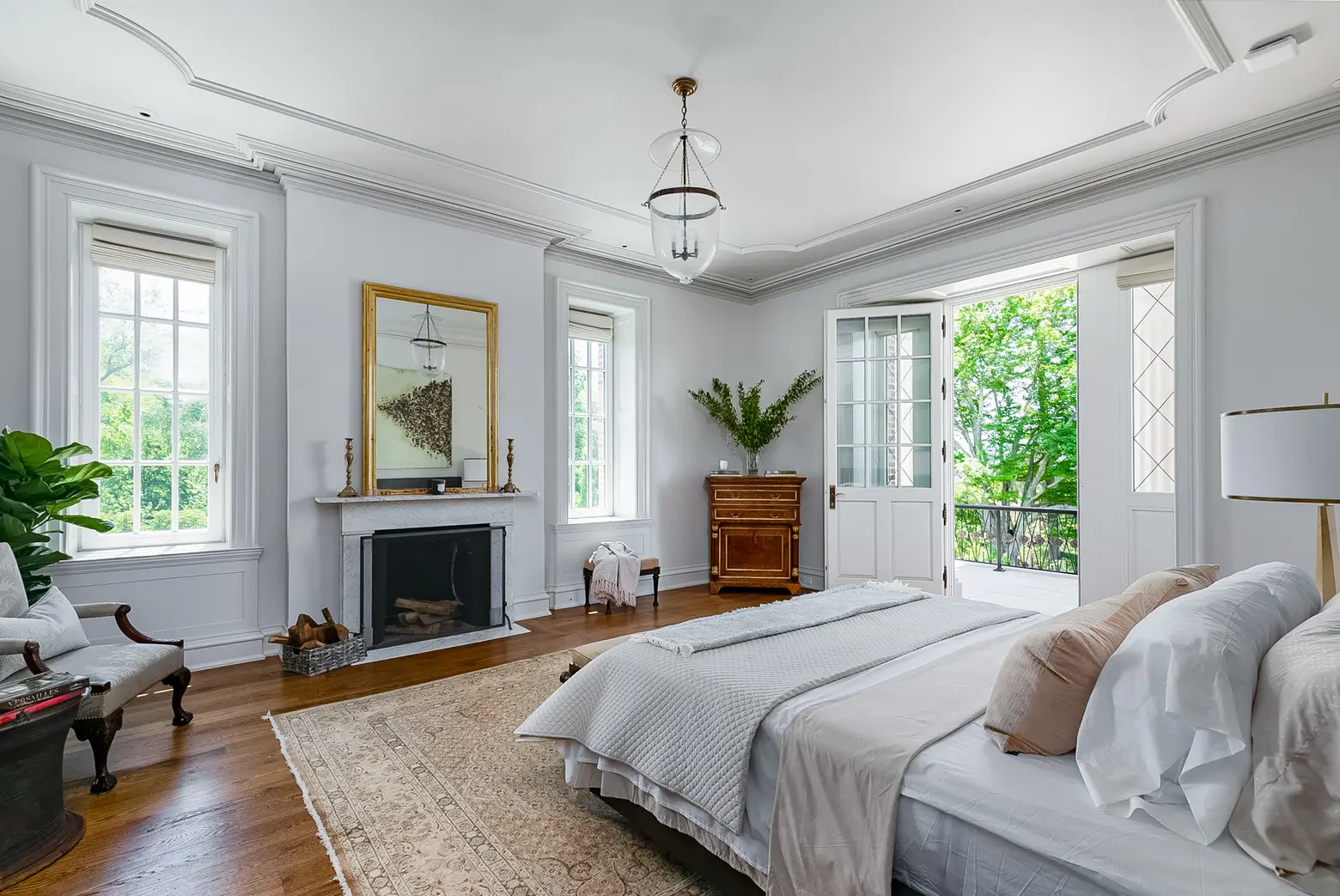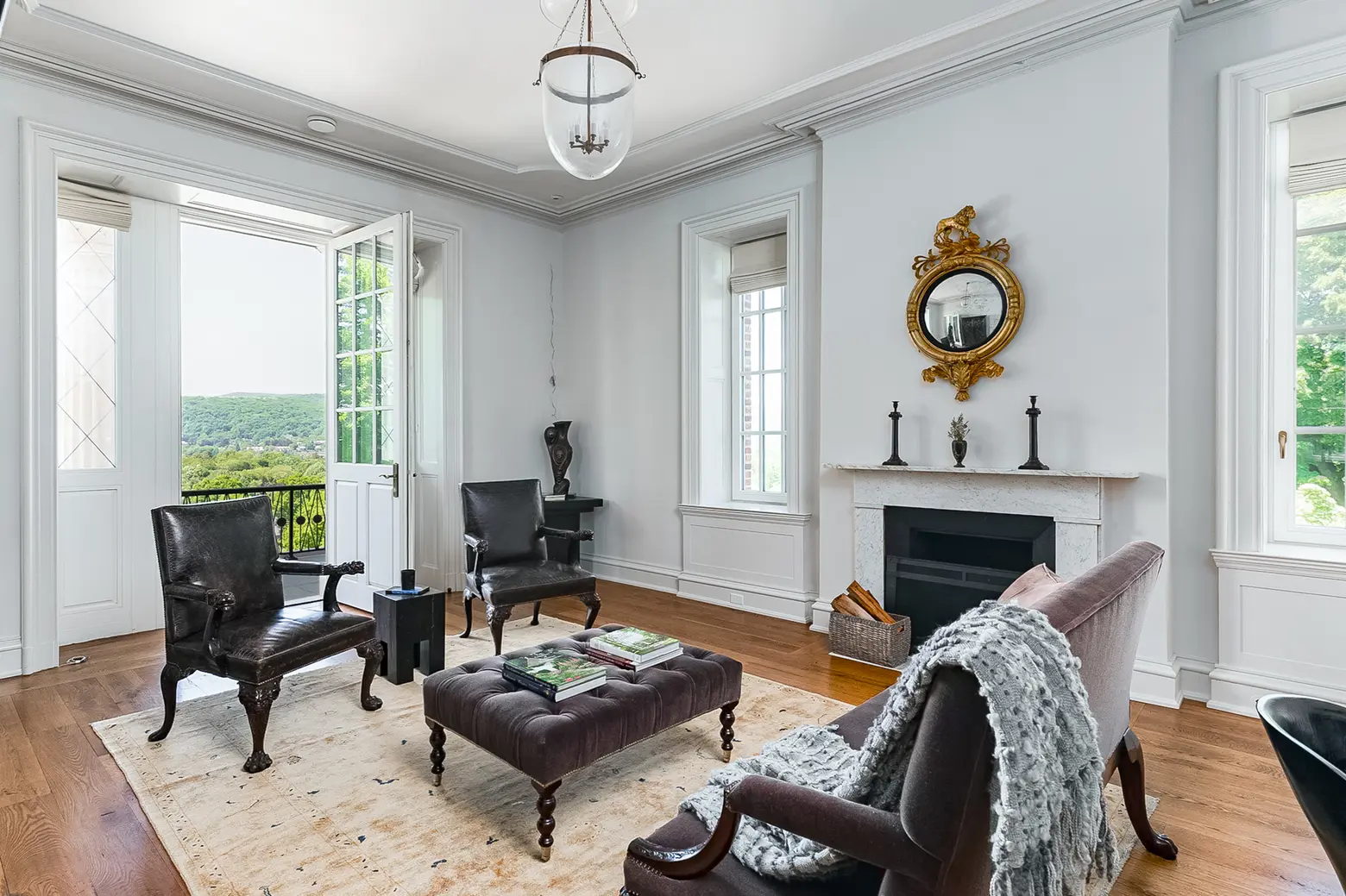 Upstairs, the primary bedroom suite has two full baths, a front-facing bedroom and a separate dressing/sitting room, both with access to the loggia that enjoys sweeping views of West Point, Catskills, and beyond.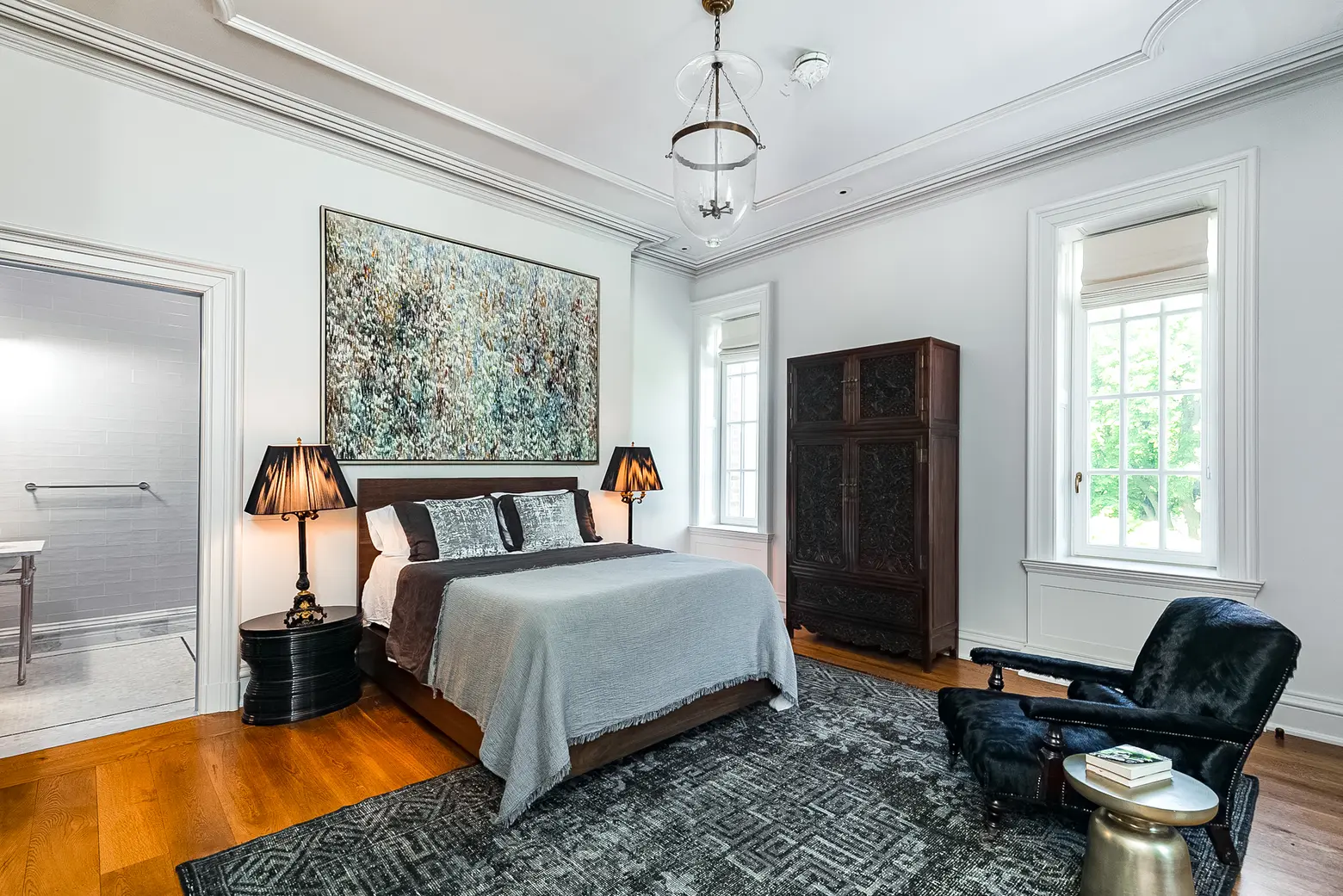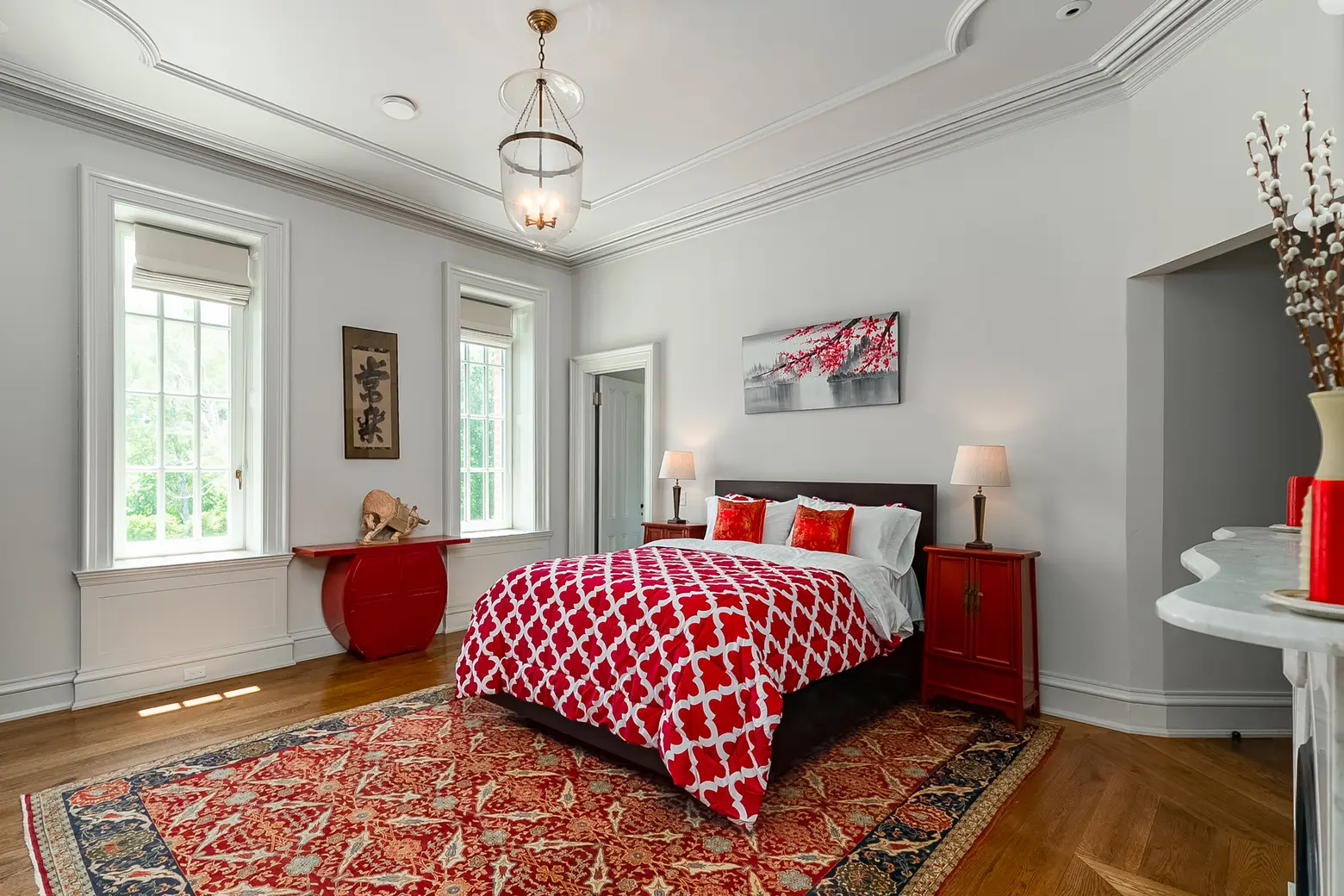 Off a central gallery are the additional bedrooms and bathrooms. In a separate auxiliary section of the upper level are two more bedrooms with baths, and a laundry room.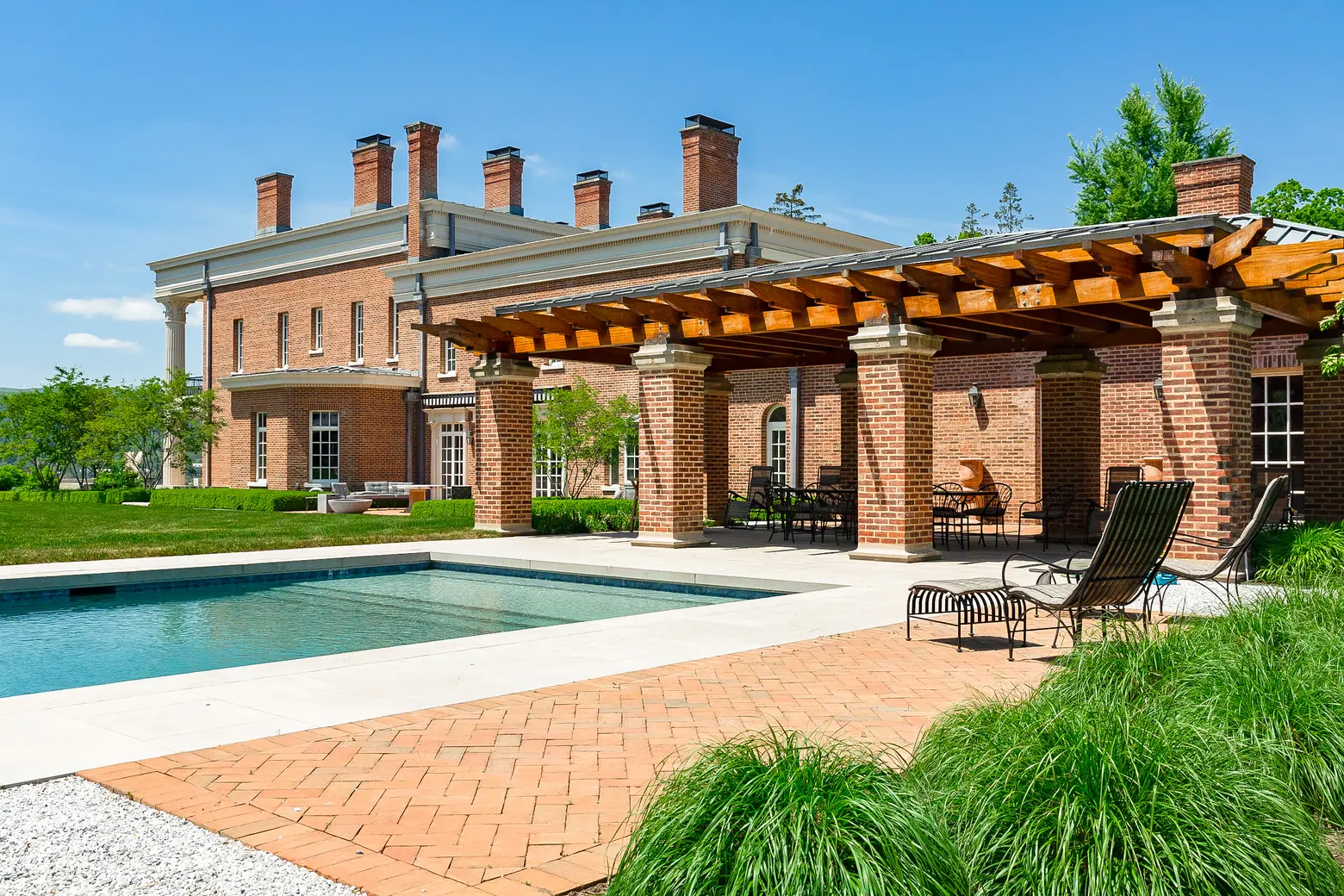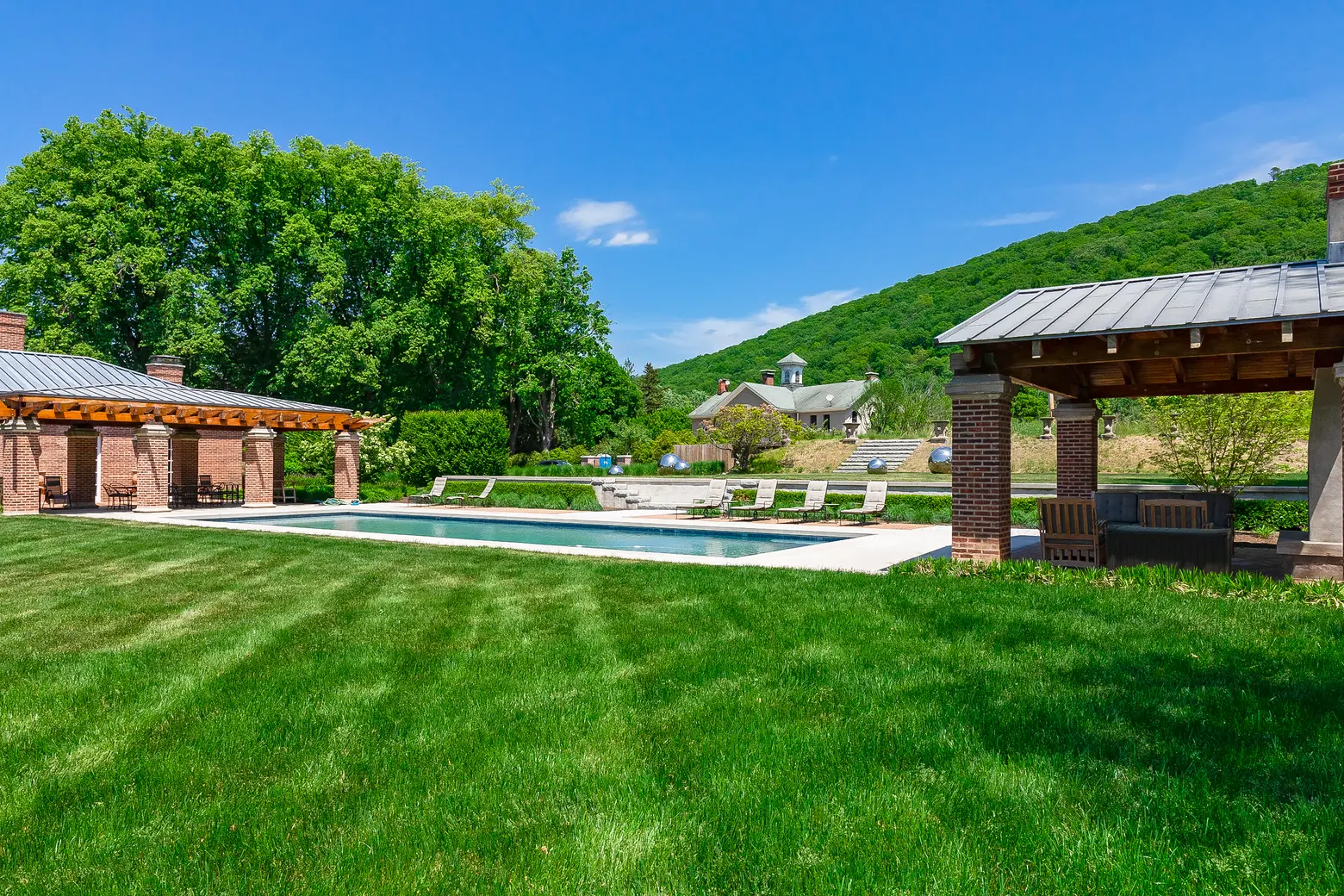 Finally, the heated gunite swimming pool is flanked by a cozy pergola, lounging areas, a dining pavilion, and the great lawn. There's currently a three-car garage, as well as plans to renovate the original 3,500-square-foot carriage house into guest and staff apartments plus an additional two-car garage.
[Listing: 61 Lisburne Lane by Richard Phan of Douglas Elliman and Kenneth Moore of Classiques Modernes]
RELATED:
Listing photos by David Coppola