Roman Abramovich's $80M UES Makeshift Mansion Gets Turned Down By the DOB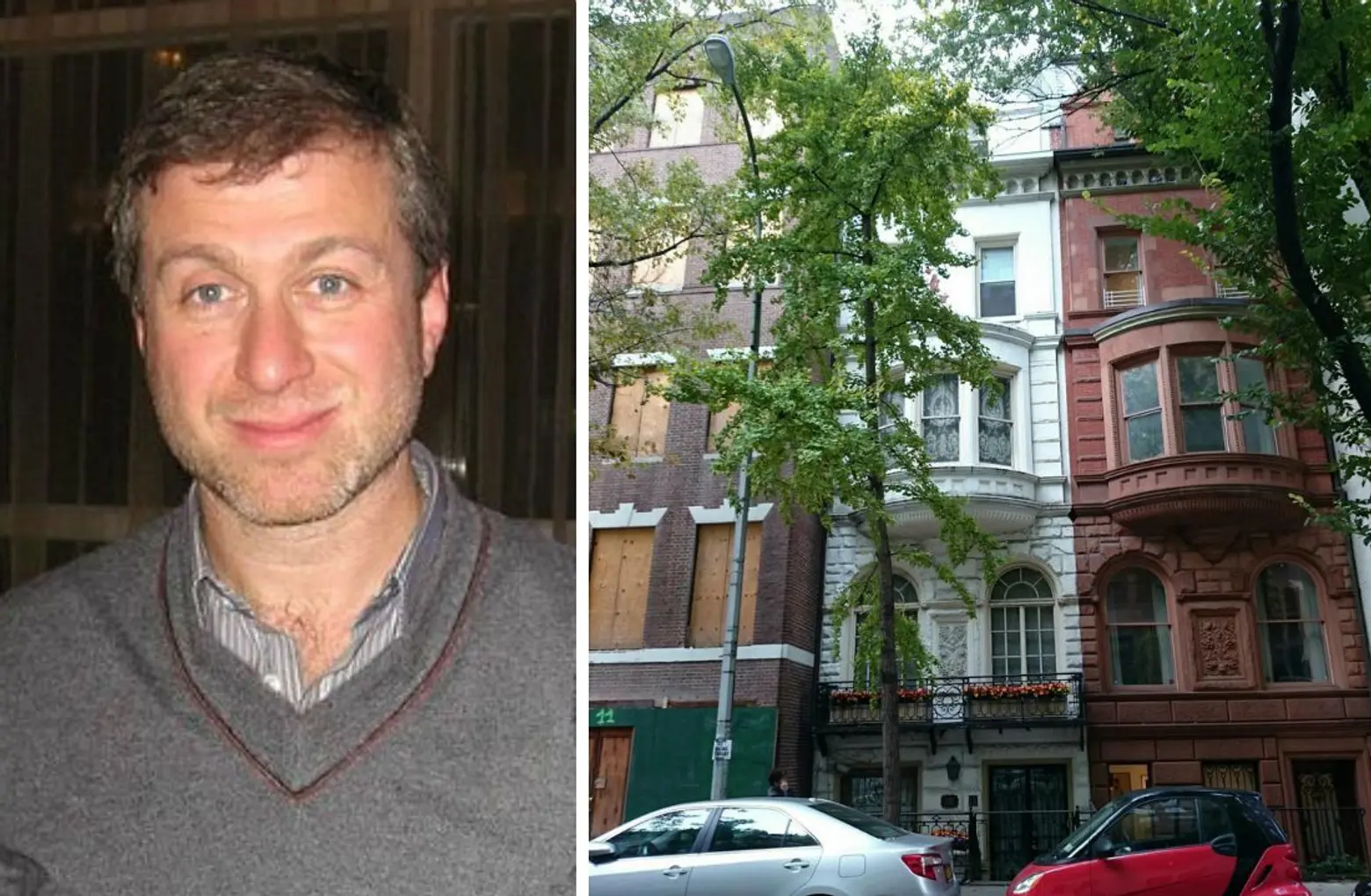 A little over a year ago, Russian billionaire Roman Abramovich "secretly" purchased two sizable Upper East Side townhouse at 11 East 75th Street and 15 East 75th Street, for $29.7 million and $18.3 million respectively. It was quite obvious that the steel magnate had plans to create his very own makeshift mansion by snatching up the home in between, and this past summer he did just that, dropping $30 million on 13 East 75th Street, which brought the total to $78 million.
But now Abramovich may have to alter his grand plans, since the Post reports that the Department of Buildings rejected his $6 million proposal to combine the Queen Anne-style townhouses. Prepared by architect Stephen Wang, the plan called for an 18,255-square-foot mansion with a six-foot front yard, 30-foot backyard, and pool in the cellar.
Even if Ambramovich and his architect go back to the drawing board and get DOB approvals, they'll still have to contend with the Landmarks Preservation Commission, as the homes are located within the Upper East Side Historic District. As 6sqft previously explained, "The LPC even has the final say when it comes to what color a homeowner of a landmarked home can paint their door, so any changes at all that Abramovich hopes to make will have to go through the commission." To make matters more complicated, the homes all have varying floor, ceiling, and window heights. Wang is confident, however, that the setback won't delay the process, telling the Post, "You get an objection list and we actively work to address each of the questions."
RELATED: