Rise Up NYC returns to the five boroughs with 8 free concerts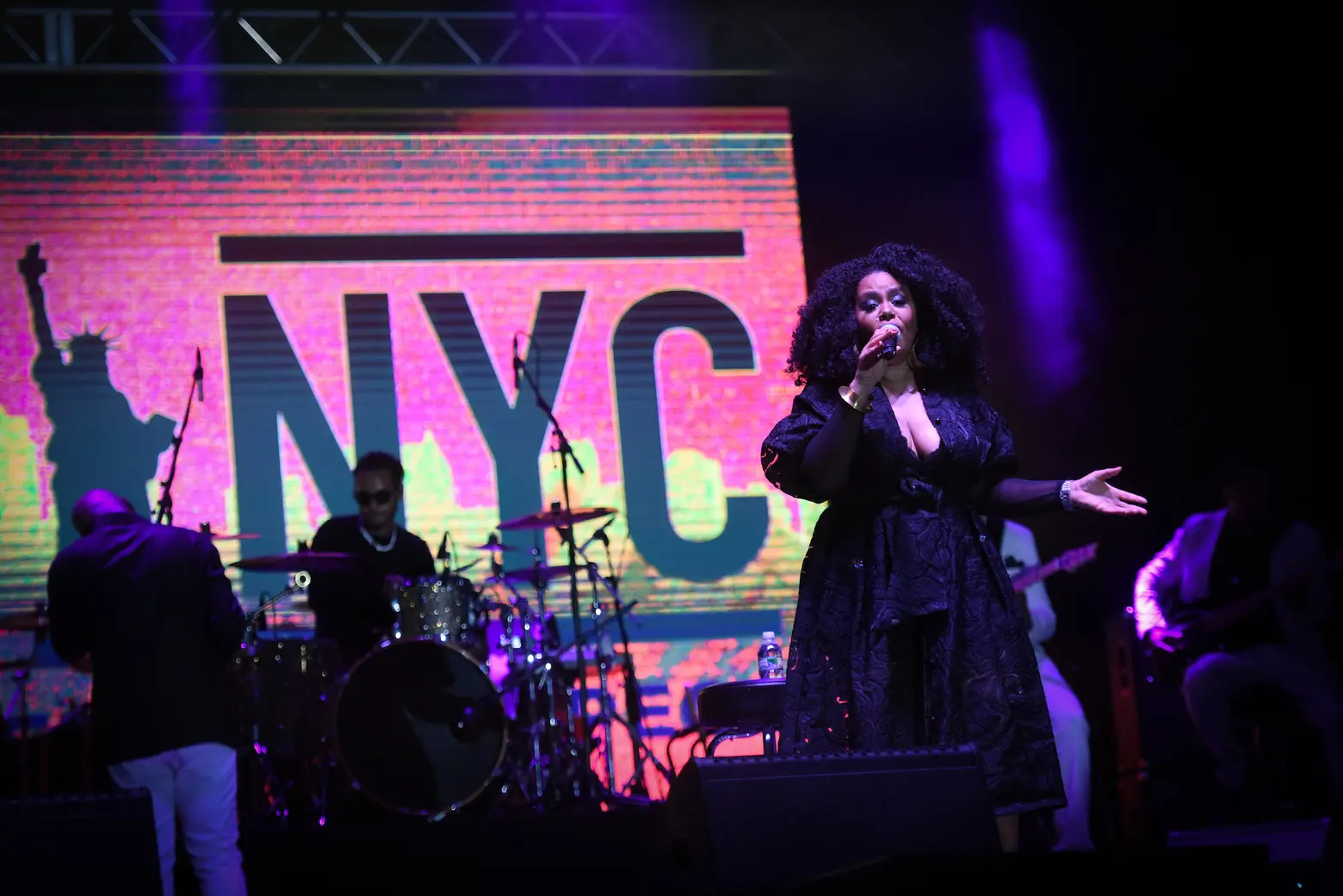 "Rise up NYC," a series of free concert events, is returning to New York City after debuting last summer. Mayor Eric Adams on Thursday announced the second year of the event series, which will bring eight easily-accessible live performances to all of the five boroughs. This year's Rise Up NYC will kick off on Wednesday, July 19, and run through Sunday, August 20, featuring critically acclaimed artists like K. Michelle, Stokley, Farmer Nappy, and Hot 97 Disc Jockey Funk Flex, with more performers to be announced.
"We're all excited for New Yorkers to gather together again and partake in the music and culture that keeps our city moving," Adams said. "'Rise Up NYC' is not only giving all New Yorkers access to free, safe concerts, but is also giving New Yorkers another way to enjoy the city we call home."
"Music and the arts are a lifeline for our city, and we are going to hit the right notes and turn the dial up to 11 this summer. We invite all New Yorkers to join us to celebrate the energy of New York City through the shared love of music."
Rise Up NYC starts on Wednesday, July 19 at Wingate Park in Brooklyn with performances by K. Michelle, Stokley, Chubb Rock, Scorpio, and Nice and Smooth.
The concert series will take place at the following locations:
Wingate Park, Brooklyn
Brooklyn Avenue between Winthrop Street and Rutland Road
Wednesday, July 19
Thursday, July 20
Midland Beach Parking Lot 8, Staten Island
Father Capodanno Boulevard and Hunter Avenue
Orchard Beach, Bronx
One Orchard Beach Road
Roy Wilkins Park, Queens
Merrick Boulevard and Baisley Boulevard
Wednesday, August 16
Thursday, August 17
St. Nicholas Park, Manhattan
West 135th Street and St. Nicholas Avenue
Saturday, August 19
Sunday, August 20
You can find more information on the Rise Up NYC concert series here.
RELATED: