NYC to host 10 free concerts across the five boroughs as part of 'Rise Up' series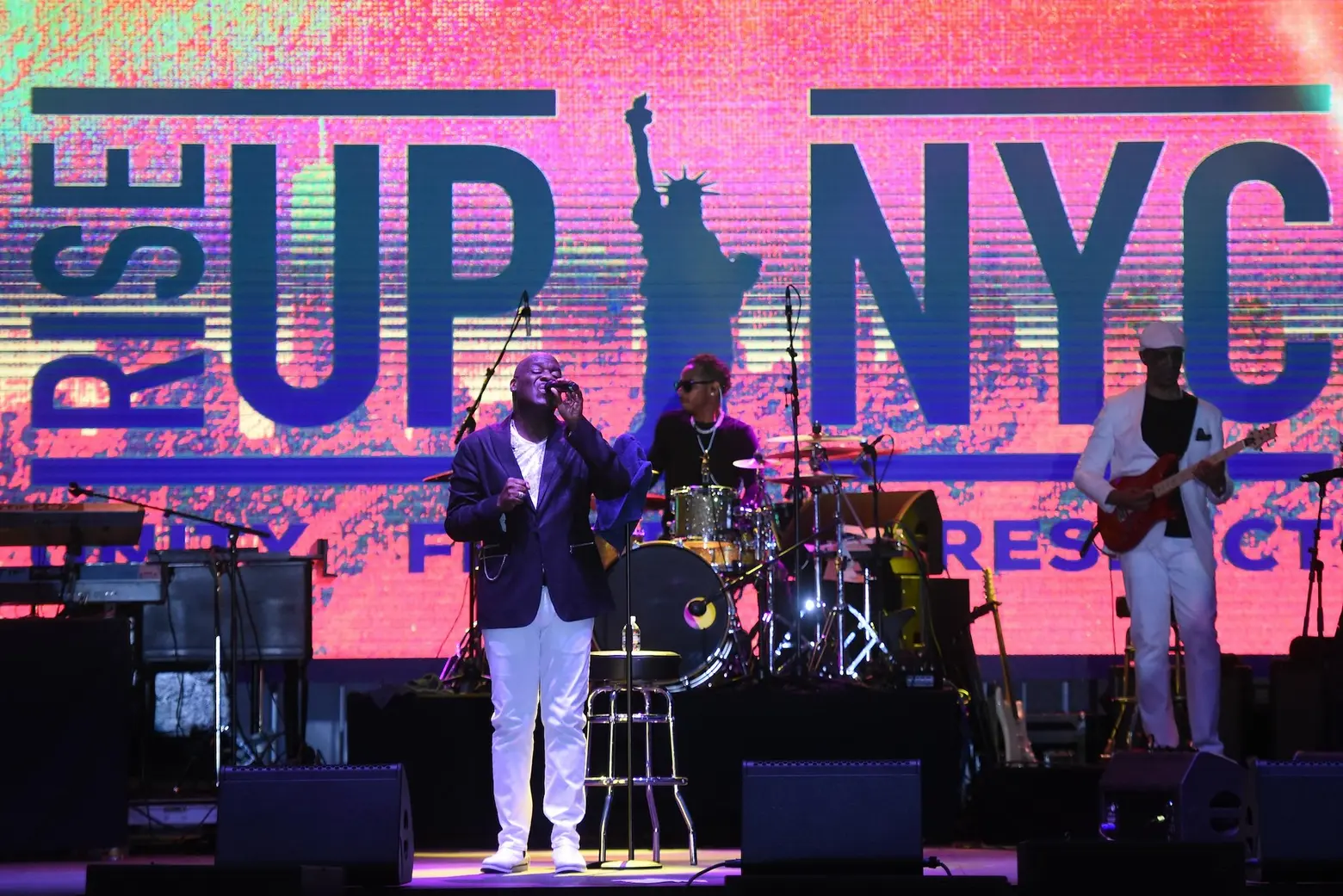 RISE UP Summer Concert Series at Wingate Park in Brooklyn. Credit: Michael Appleton/Mayoral Photography Office on Flickr
A new concert series that will take place in every borough throughout the summer officially kicked off on Wednesday. The "Rise Up NYC' series involves 10 free community concerts in parks and outdoor spaces across the city. According to Mayor Eric Adams, the series is meant to "encourage New Yorkers to explore all of the city and reconnect with one another as the city emerges from the Covid-19 pandemic." The "Rise Up" series was announced with less fanfare than last year's "Homecoming" concert in Central Park, which was headlined by Paul Simon, Jennifer Hudson, and Bruce Springsteen and meant to celebrate NYC's recovery from Covid but later called off in the middle of it because of severe weather.
"We are inviting all New Yorkers to come together to celebrate culture, music, and unity as New York City rebounds from the pandemic. Our city overcame many challenges over the past few years, but 'Rise Up NYC' will allow New Yorkers to enjoy one another and the city we call home once more," said Adams.
"Music and the arts were a lifeline for us all during the last two years, and I am here to say that New York City supports its local artists and communities. We are going to hit the right notes and turn the dial up to 11 this summer."
The free events will take place starting July 27 through September 12 at public places across the city. The lineup includes performances by gospel singers Mary Mary, Mr. Vegas, Hot 97 DJ Funk Flex, and more, according to the mayor's office.
The remaining nine concerts will take place at the following places:
Wingate Park, Brooklyn
Thursday, July 28
Friday, July 29
Roy Wilkins Park, Queens
Saturday, August 13
Sunday, August 14
St. Nicholas Park, Manhattan
Saturday, August 20
Sunday, August 21
Midland Beach Parking Lot 8, Staten Island
Thursday, September 1
Orchard Beach, Bronx
Thursday, September 8
Times Square, Manhattan
Monday, September 12
Get more details on the Rise Up NYC concert series here.
RELATED: