Bruce Springsteen, Paul Simon, & Jennifer Hudson to headline Central Park 'mega-concert' this summer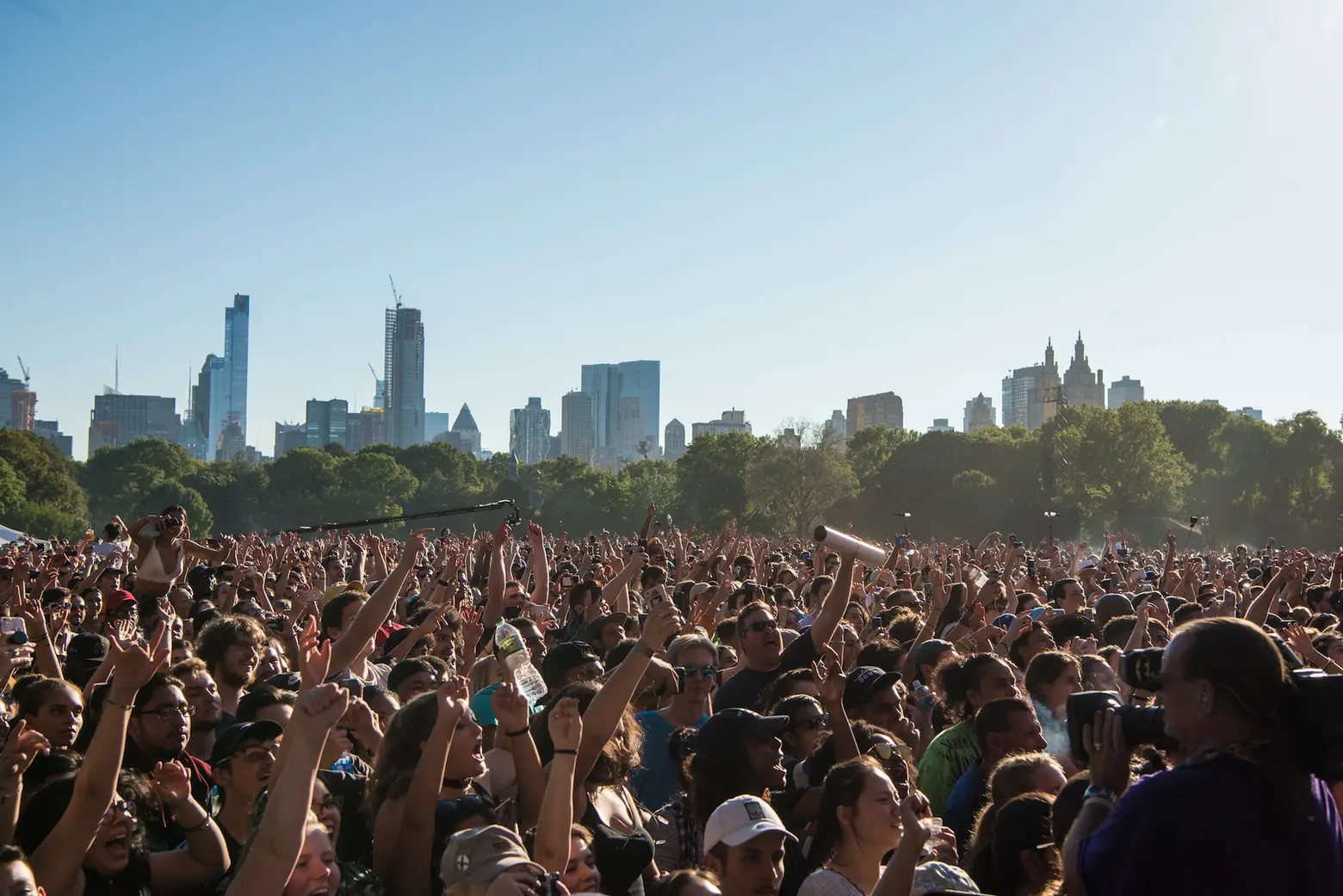 Global Citizen Festival in Central Park on September 23, 2017.Photo by Michael Appleton/Mayoral Photography Office on Flickr
Bruce Springsteen, Paul Simon, and Jennifer Hudson will headline the massive concert happening this August in Central Park, Mayor Bill de Blasio announced on Thursday. Last month, the mayor said he asked music producer and Brooklyn native Clive Davis to put together the concert, marketed as a celebration of New York's comeback following the pandemic. The full lineup of performers will be announced in the coming weeks, but de Blasio said the event will be "one of the greatest Central Park concerts in history."
The concert will be the pinnacle event of what de Blasio called "Homecoming Week," a weeklong celebration of New York City, as well as affirmation of the city's revitalization following an awful year. According to the mayor, the idea of a "homecoming" came from Danny Meyer, the CEO of Union Square Hospitality Group and recently appointed chair of the board of the New York Economic Development Corporation (NYCEDC).
"This is going to be an amazing, memorable, once-in-a-lifetime week in New York City," de Blasio said during a press briefing last month.
While little detail has been released so far, the mayor said the concert on Central Park's Great Lawn is tentatively set for August 21. Last month, the New York Times first reported the mayor is aiming for "eight 'iconic' stars to perform for 60,000 attendees (the maximum capacity of the Great Lawn) and a worldwide television audience."
When announcing the first three artists expected to perform on Thursday, de Blasio called Paul Simon a "proud son of Queens," and cited the singer-songwriter's iconic Central Park performances in 1981 and 1991, and said Jennifer Hudson "captures the grit and determination that we're all feeling as we fight through this crisis."
The mayor said Springsteen, who reopened Broadway with his show last month, is "beloved in New York City in an extraordinary way, even though he happens to come from Jersey–no one's perfect."
Live Nation will be involved with the concert's production and ticket sales, which will be mostly free with some VIP seating for purchase. There will be vaccinated and unvaccinated viewing sections; the mayor's office told the Times that 70 percent of the tickets would go to those who are vaccinated.
[Via New York Times]
Editor's note: The original version of this article was published on June 7, 2021, and has since been updated. 
RELATED: