Foo Fighters, Springsteen return to NYC this month for first full-capacity shows in over a year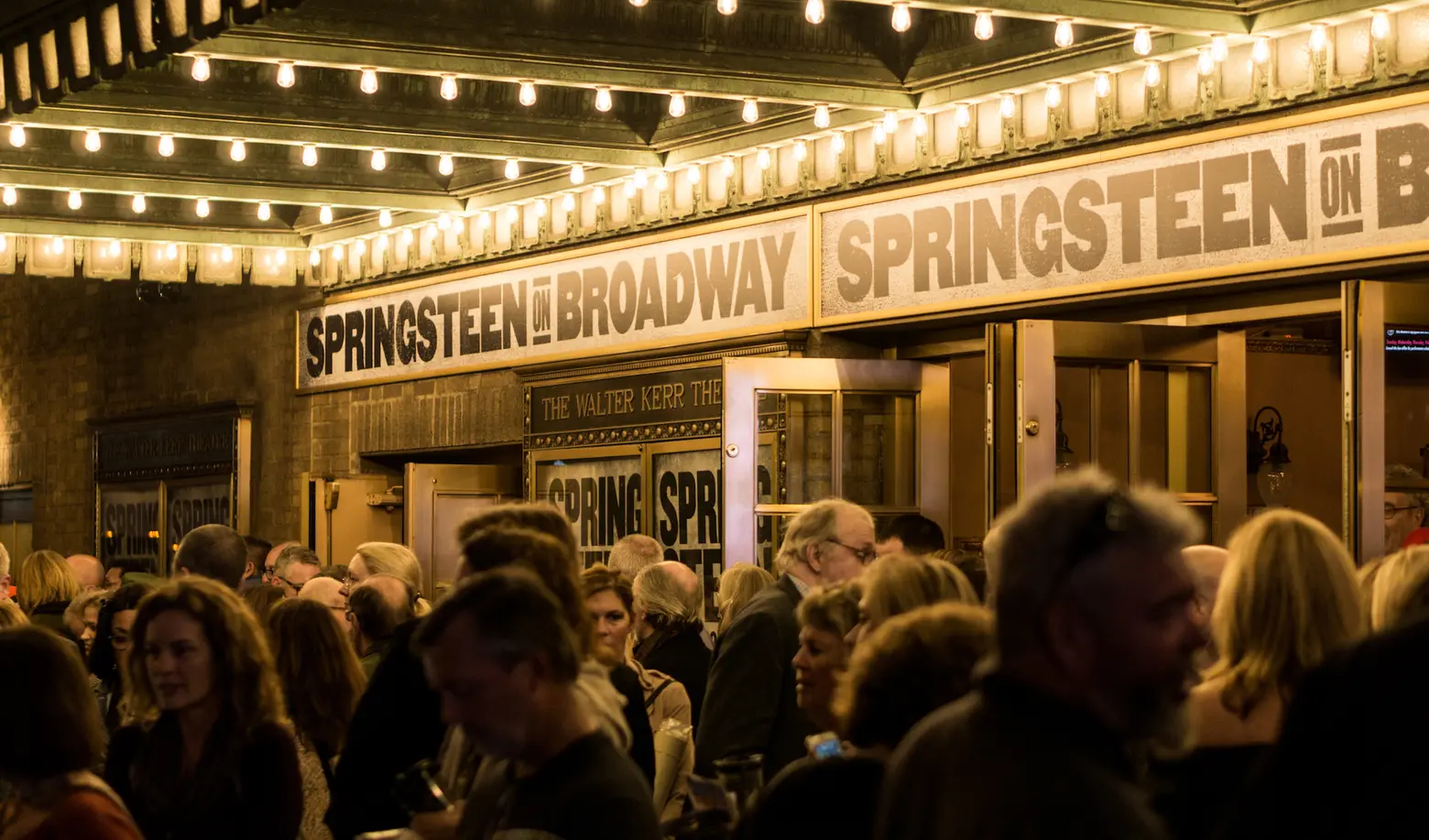 June is turning out to be a good month in New York City for rock 'n' roll. In the coming days, Bruce Springsteen will return to Broadway, the Foo Fighters will perform at Madison Square Garden, and The Strokes are taking on Irving Plaza. All performances will be at 100 percent capacity and for fully vaccinated fans only.
Foo Fighters will perform on June 20 at Madison Square Garden, the first full-capacity concert to be held at a New York City arena in 15 months. The show is part of a 25th-anniversary concert series scheduled for last year but postponed because of the pandemic. Ticket sales launch June 11 at 10 a.m.
"We've been waiting for this day for over a year. And @TheGarden is going to feel that HARD," reads a tweet posted by the Foo Fighters' official Twitter account. "New York, get ready for a long ass night of screaming our heads off together to 26 years of Foos."
Springsteen on Broadway, which ran for over 200 performances starting in 2017, will return to Broadway on June 26 at the St. James Theatre. The limited performances will run through September 4.
"My vision of these shows is to make them as personal and intimate as possible. I chose Broadway for this project because it has the beautiful old theaters which seemed like the right setting for what I have in mind," Springsteen said in a statement.
"My show is just me, the guitar, the piano and the words and music. Some of the show is spoken, some of it is sung, all of it together is in pursuit of my constant goal—to communicate something of value."
Tickets to Springsteen on Broadway will go on sale Thursday, June 10 at 12 p.m. More details on the show, tickets, and COVID-19 protocols can be found here.
Springsteen's show will be the first to open on Broadway since March 2020, when all 41 theaters shuttered in response to the pandemic. The June opening date comes earlier than the originally scheduled September return for Broadway. As 6sqft recently reported, Pass Over, a play produced by Antoinette Chinonye Nwandu and Danya Taymor, will begin previews on August 4, but most shows have opening dates scheduled for the fall.
On Saturday, the Strokes will play a fundraiser show at Irving Plaza in support of mayoral candidate Maya Wiley. The indoor concert marks the official first fully vaccinated, full-capacity crowd in New York City. Tickets, with proceeds benefiting the Maya Wiley campaign, are on sale Wednesday, June 9 at 12 p.m.
Attendees at all three of these shows will be required to present proof of full COVID-19 vaccination prior to entry.
On Monday, Mayor Bill de Blasio announced plans for a "mega-concert" in Central Park this summer, which could include performances from eight "all-star" musicians for an in-person crowd of 60,000 people. Few details have been released yet, but the mayor did say it will be part of a broader "Homecoming Week" this August to celebrate the city's comeback following the pandemic.
"This is going to be an amazing, memorable, once-in-a-lifetime week in New York City," de Blasio said.
RELATED: