Tribeca Film Festival returns in June with world premiere of 'In the Heights' at new Pier 76
(Left Center-Right Center) ANTHONY RAMOS as Usnavi and MELISSA BARRERA as Vanessa in Warner Bros. Pictures' "IN THE HEIGHTS," a Warner Bros. Pictures release. Photo Credit: Macall Polay.
In a press conference today, Governor Cuomo announced that the Tribeca Film Festival will return to New York City next month, with a June 9th opening night screening of Lin-Manuel Miranda's In the Heights that will take place at the new Pier 76 park, as well as other locations in the five boroughs. And on June 19th, Radio City Music Hall will reopen at full capacity to host the Festival's red carpet closing night event for a fully vaccinated, mask-free audience. This will be North America's first in-person festival since the pandemic began.
The Tribeca Film Festival was founded in 2002 by Robert De Niro, Jane Rosenthal, and Craig Hatkoff to spur economic activity in lower Manhattan after the September 11th attacks. After going virtual last year, this year's 20th-anniversary festival will run from June 9th through June 20th. In addition to having its world premiere at the new Pier 76 park, In the Heights will premier at the United Palace theater in Washington Heights, the neighborhood in which the story is set. It will also be shown for free in Flushing Meadows Corona Park in Queens and Van Cortlandt Park in the Bronx (the latter is already fully booked).
Bringing the festival to the outer boroughs is part of the organization's new Borough to Borough Festival, in which mobile LED cinemas will travel to multiple neighborhood parks in the Bronx, Brooklyn, and Queens for free community screenings (reservations are required). According to a press release, these screenings will be "reminiscent of summertime block parties" and will show "world premieres, classic and family films, and films celebrating Puerto Rican arts and culture." Some other confirmed locations include Rockaway Beach-30th Street Playground, Soundview Park, Astoria Park, Marine Park, and Walter Gladwin Park.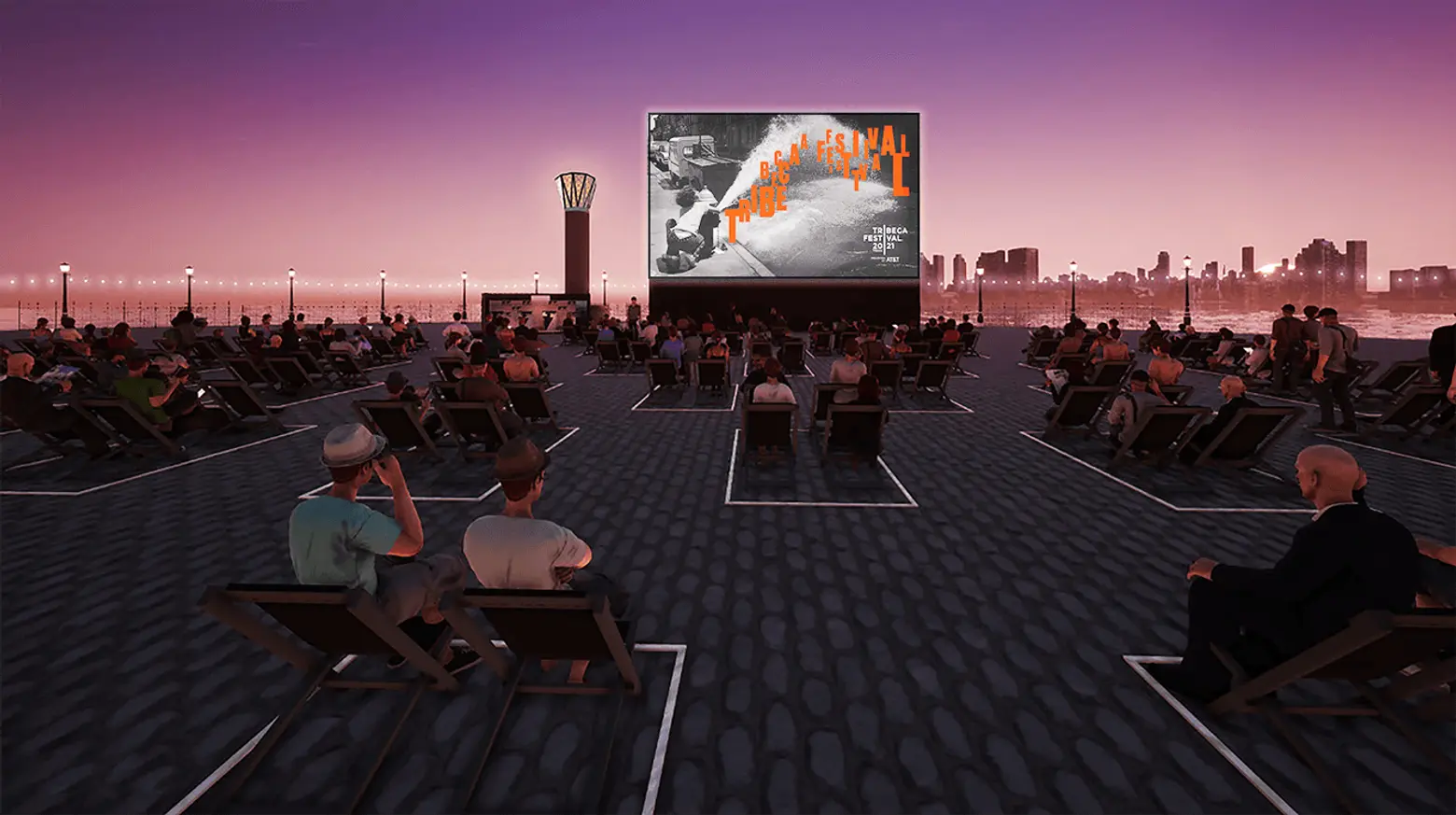 Rendering of an outdoor screening. Image Credit: Overland Entertainment.
The Tribeca Film Festival first announced details for its 2021 event in March. "The Tribeca Film Festival was born out of our mission to bring people together in the aftermath of 9/11. We're still doing it. And as New York emerges from the shadow of Covid-19, it seems just right to bring people together again in-person for our 20th anniversary festival," said Robert De Niro at the time.
It will be a 12-day multi-screen outdoor celebration. In addition to the community screening locations mentioned above, the following outdoor venues have been confirmed: Brookfield Place New York, Pier 57 Rooftop, The Battery, Hudson Yards, Empire Outlets on Staten Island, and The MetroTech Commons in Brooklyn.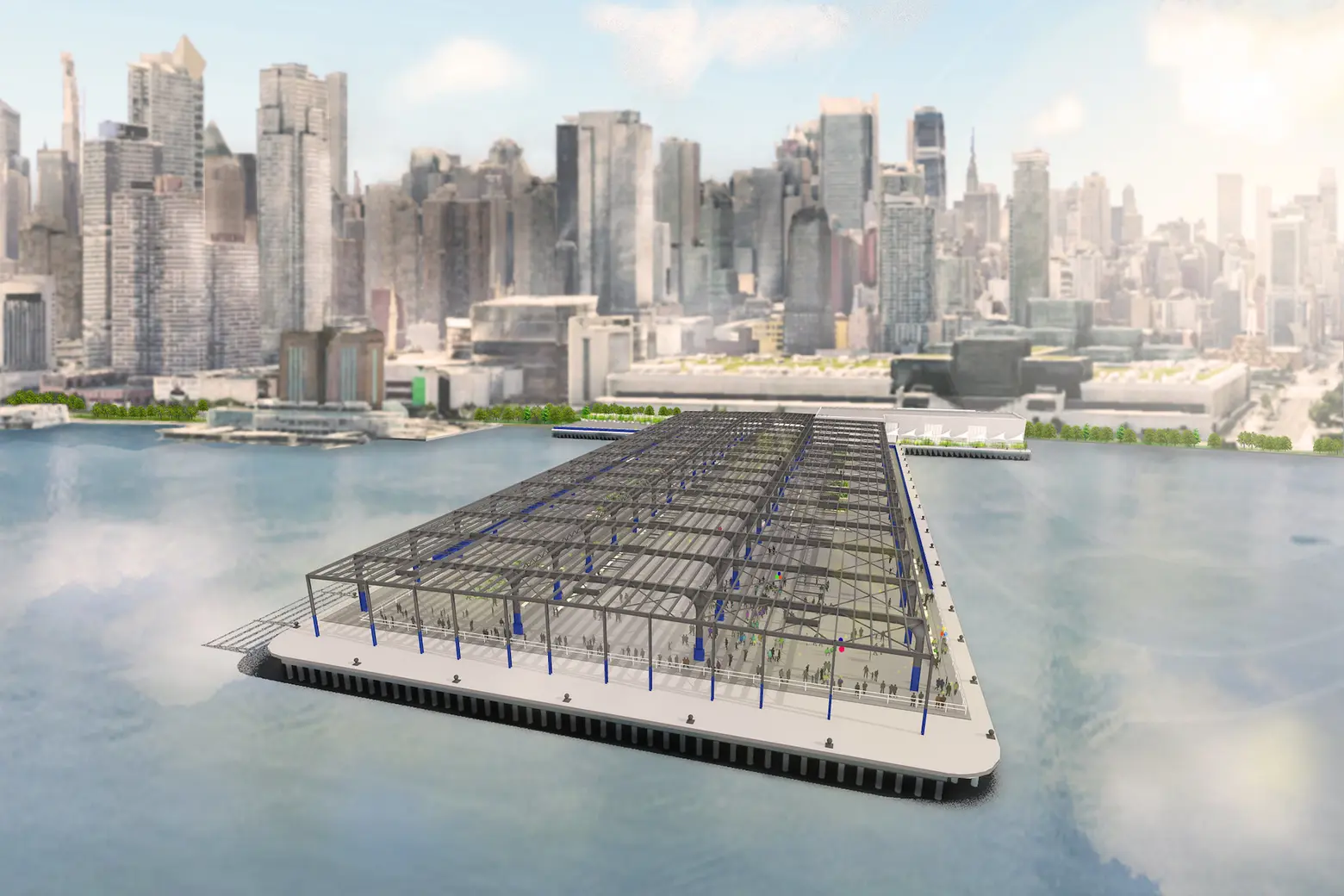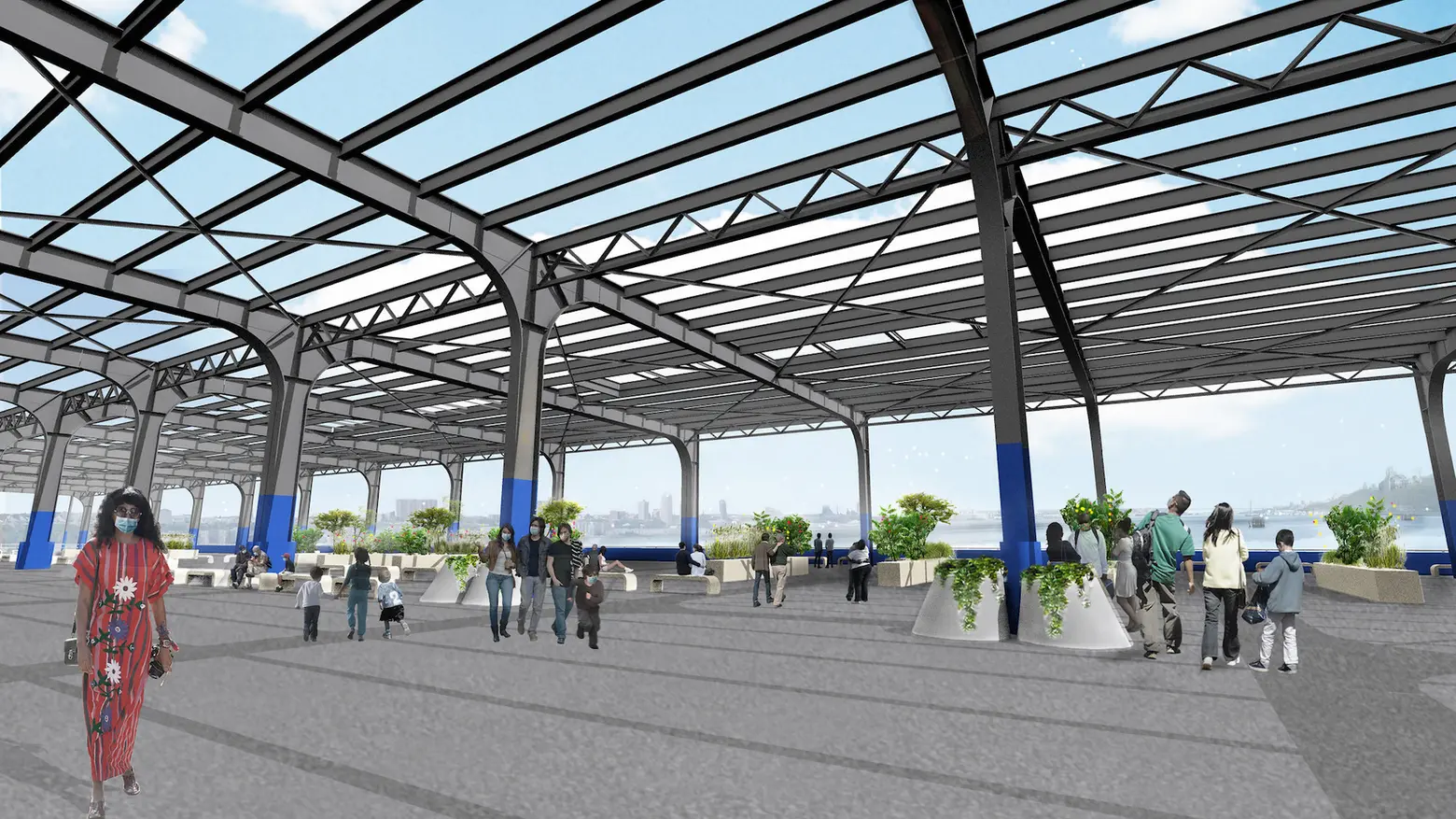 All photos courtesy of NY State Parks on Flickr
The addition of Pier 76 is exciting as this will be the first time the new park is open to the public. The former tow pound on the Hudson River, across from the Javits Center, is 5.6 acres. As 6sqft reported, "The original steel frame will remain as part of the $20 million park, which will also require repaving and installation of railings and lighting." More permanent plans for the park will be developed moving forward.
Radio City as a closing-night venue is also welcome news, as the iconic venue has been closed since the pandemic began.  Welcoming only a fully vaccinated audience is hoped to incentivize people to get the vaccine if they haven't already. The fact that the event will be mask-free falls in line with Governor Cuomo's announcement today that as of May 19, New York would follow the CDC's guidance to allow fully vaccinated individuals to remove their masks in many indoor settings.
"Our founding mission is even more relevant today and we wanted to ensure that we could reach all corners of New York. Tribeca was started to bring people together, and that's what we aim to do again this year, to connect communities across all five boroughs and share our festival experience, safely, while supporting local businesses," said Tribeca Festival co-founder and CEO Jane Rosenthal.
You can see a map of the Tribeca Festival outdoor screening venues and Borough-to-Borough locations here >>
RELATED: