New York will lift mask mandate in line with CDC guidelines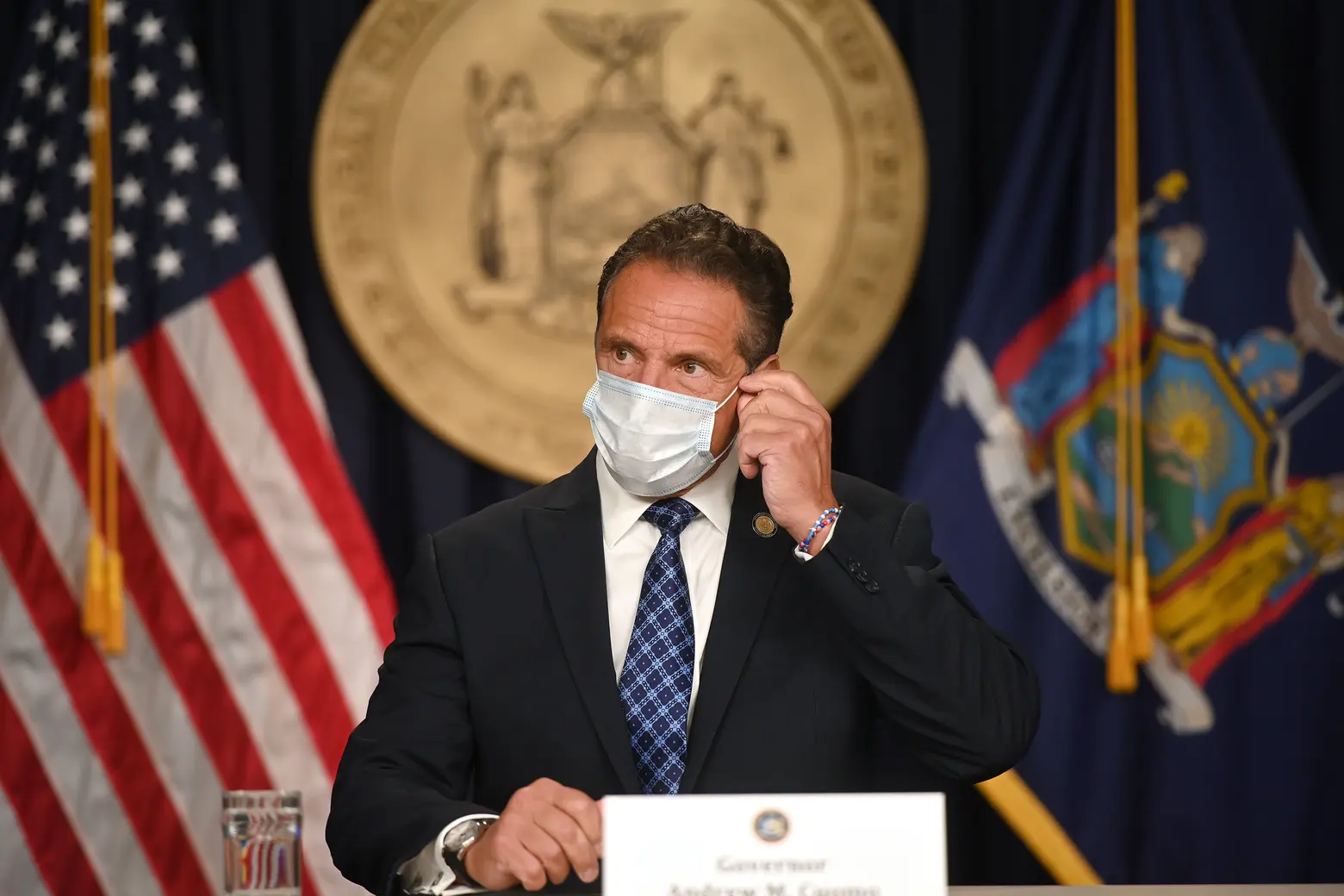 After nearly a week of speculation, Governor Cuomo announced that the state of New York will adopt the CDC's new mask and social distancing guidance for fully vaccinated people. Effective May 19, those who have received the Covid-19 vaccine will not have to wear masks or maintain a six-foot distance indoors. However, consistent with the CDC, everyone will still be required to wear a mask on public transportation, in nursing homes, homeless shelters, correctional facilities, schools, and health care facilities.
The CDC announced the updated guidelines last week, which came as welcome news to many but as a shock to others. Throughout the pandemic, Governor Cuomo has worked with neighboring governors to coordinate reopening and lifting restrictions. However, while Connecticut and Pennsylvania's governors quickly lifted their mask mandates, Governor Phil Murphy of New Jersey announced on Friday that he would not be following the CDC but rather would keep the state's indoor mask guidelines.
In New York, businesses and all commercial settings may eliminate the six feet of required social distancing, and therefore increase capacity, only if all patrons present proof of full vaccination status, which can be provided through paper form, digital application, or the State's Excelsior Pass. In instances where not everyone is vaccinated or where a person doesn't present their status, the six-feet rule still applies. This includes retail, food services, offices, gyms and fitness centers, amusement and family entertainment, hair salons, barbershops, and other personal care services.
However, the major concern over the updated guidelines is that in many everyday instances, people will not actually be required to show proof of vaccination. The CDC's guidance says that immunocompromised and unvaccinated people should continue wearing a mask and practicing social distancing. Despite any federal or state guidelines, though, individual private venues may still impose additional requirements. Many national chains–including Target, Starbucks, Walmart, Trader Joe's, and Costco–have already announced changes to their policies that allow vaccinated shoppers to go mask-free.
New York is lifting their mandates on May 19, the same date that most capacity restrictions are lifting in the state. In addition, today 24/7 subway service resumed and the outdoor food and beverage curfew lifted; the indoor restaurant curfew will be lifted on May 31.
As of today, New York's statewide positivity rate is 1.26 percent, the lowest since September 29 and the 42nd day in a row of decline. In New York City, Manhattan is at 0.58 percent, the Bronx at 0.92 percent, Brooklyn at 0.99 percent, Queens at 1.03 percent, and Staten Island at 1.22 percent. In terms of vaccinations, 61.8 percent of those 18+ have received at least one dose and 52.2 percent are fully vaccinated.
You can review more details about the CDC's guidance here >>
RELATED: