Residential Projects Surface Along the Astoria Waterfront Ahead of New Ferry Service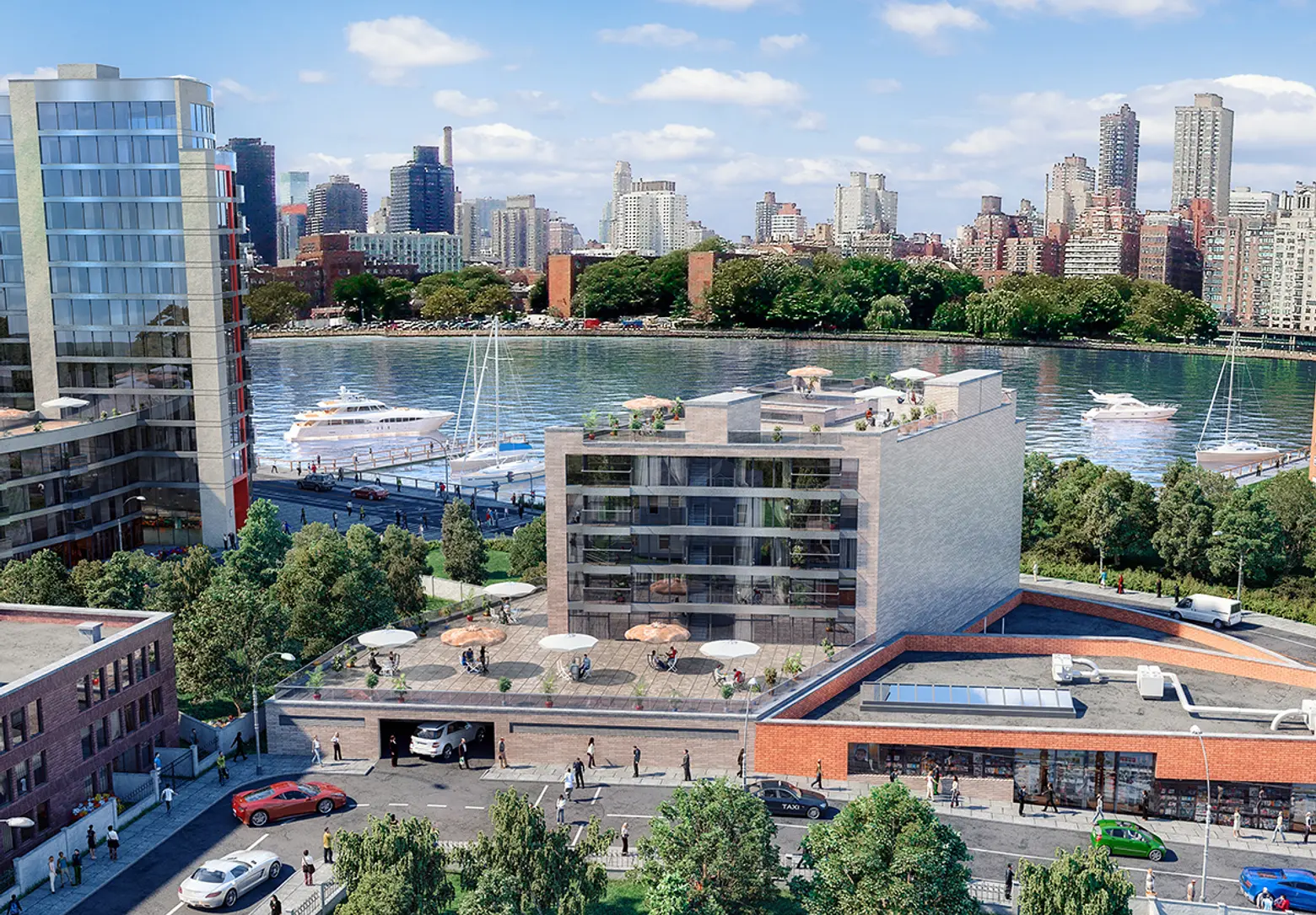 The Astoria waterfront is poised to become the city's next high-density residential enclave, with more than 4,000 apartments planned within the Astoria Cove and Hallets Point developments alone. Just to the south, and more modest in scale, a six-story, 65-unit condominium building is preparing to rise from a block-through site at 30-05 Vernon Boulevard. City records indicate 3005 Vernon BLVD Joint Venture LLC purchased the lot for $3 million in 2014, and filed demolition permits in November to raze the existing one-story warehouse.
Renderings provided by the building's architect, Young Kim of Tan Architect, show a white brick building with a glass curtain wall on its east- and river-facing elevations. As required by zoning, on-site parking is provided at ground level, and the garage roof will hold an expansive rooftop terrace. According to Young Kim, the development is moving forward and the team is in the process of filing building permits.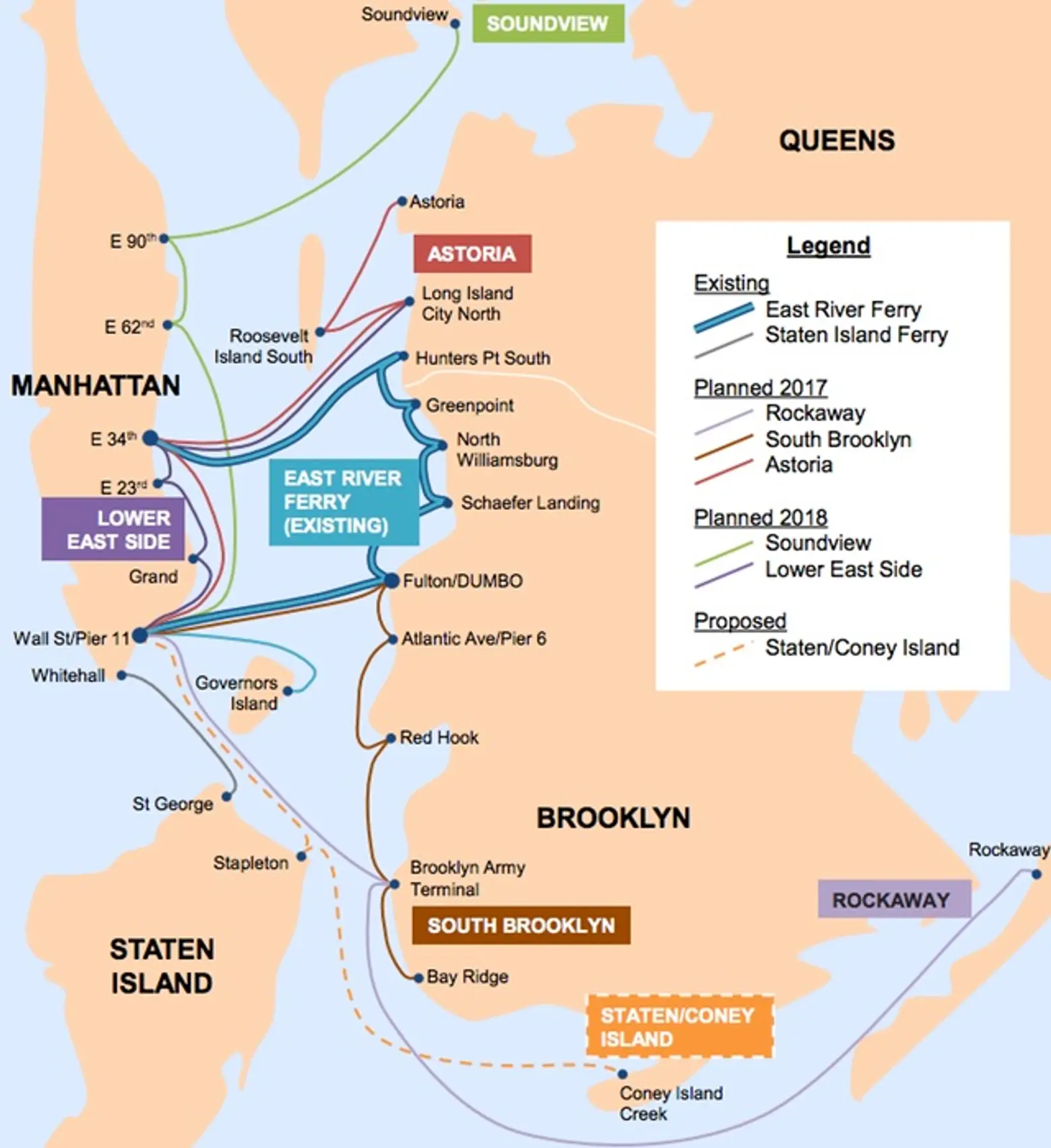 This past summer, the NYCEDC announced that the southern edge of the nearby Hallets Point peninsula has been chosen as the site of Astoria's sole ferry launch. Beginning in 2017, an expanded East River ferry service will begin shuttling the neighborhood's transit-challenged residents to Manhattan for the cost of a MetroCard swipe.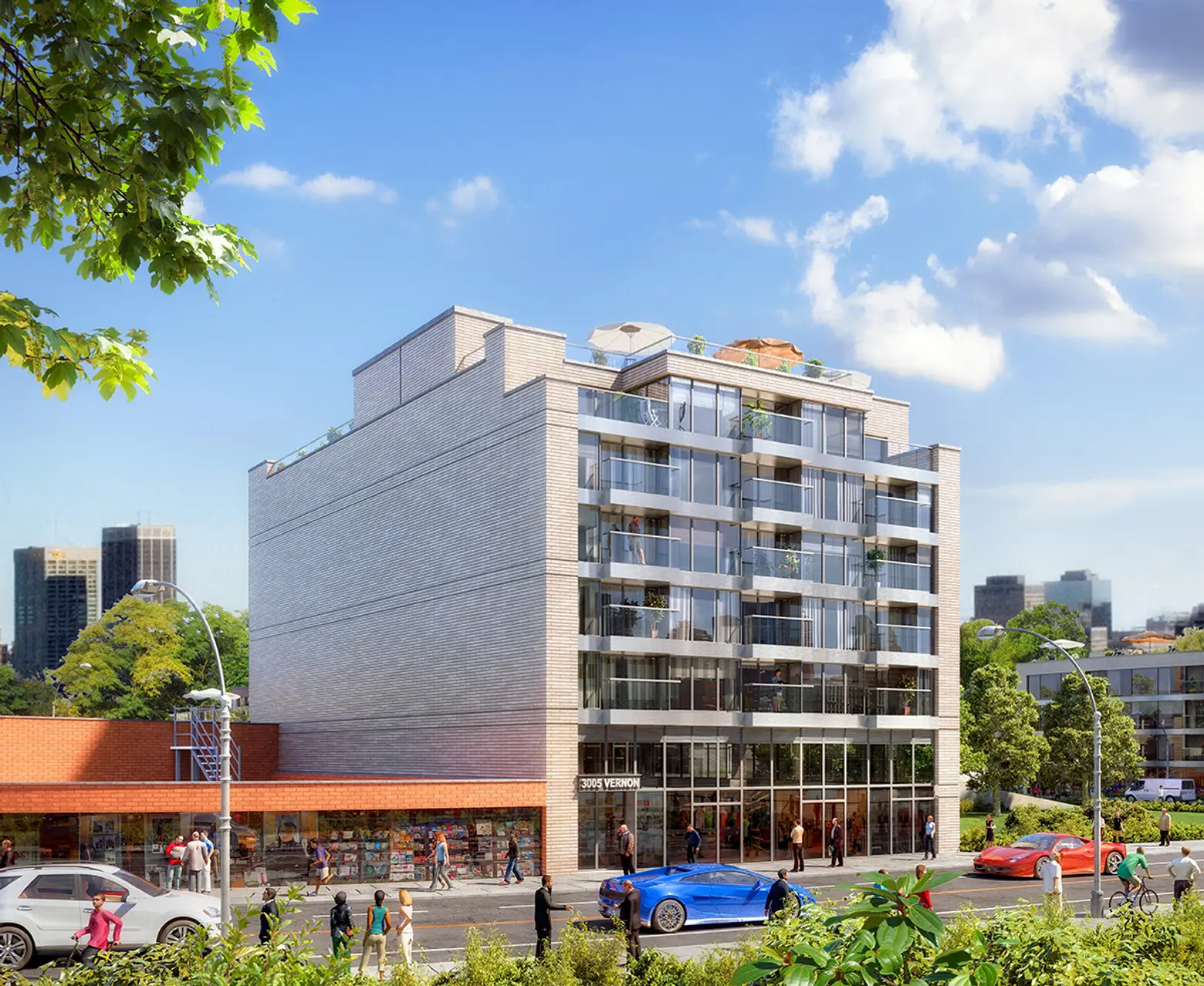 30-05 Vernon Boulevard will rise directly adjacent to the recently finished rental building named The Pillar. When leasing launched last fall, rents started at $1,975 for a studio, $2,525 for a one-bedroom and $3,200 for two-bedrooms.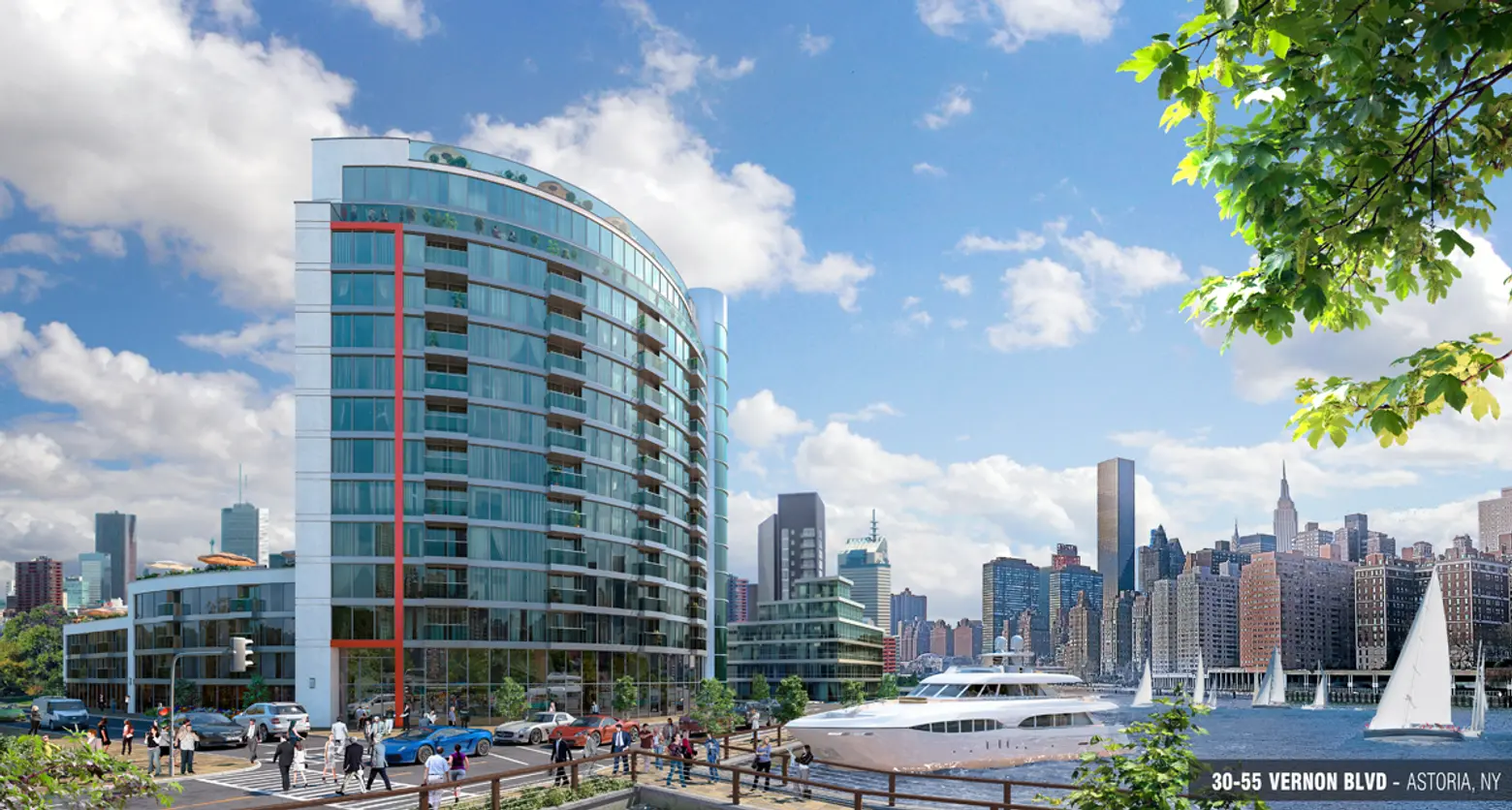 To complete the trio, just south of the Pillar at 30-55 Vernon Boulevard, Young Kim is working on a larger waterfront project featuring a curving and glassy 14-story tower fronting a low-rise wing along 30th road. The 37,000-square-foot site holds a warehouse and parking lot and was put up for sale in late 2014. Kim notes, however, that the project is currently on hold.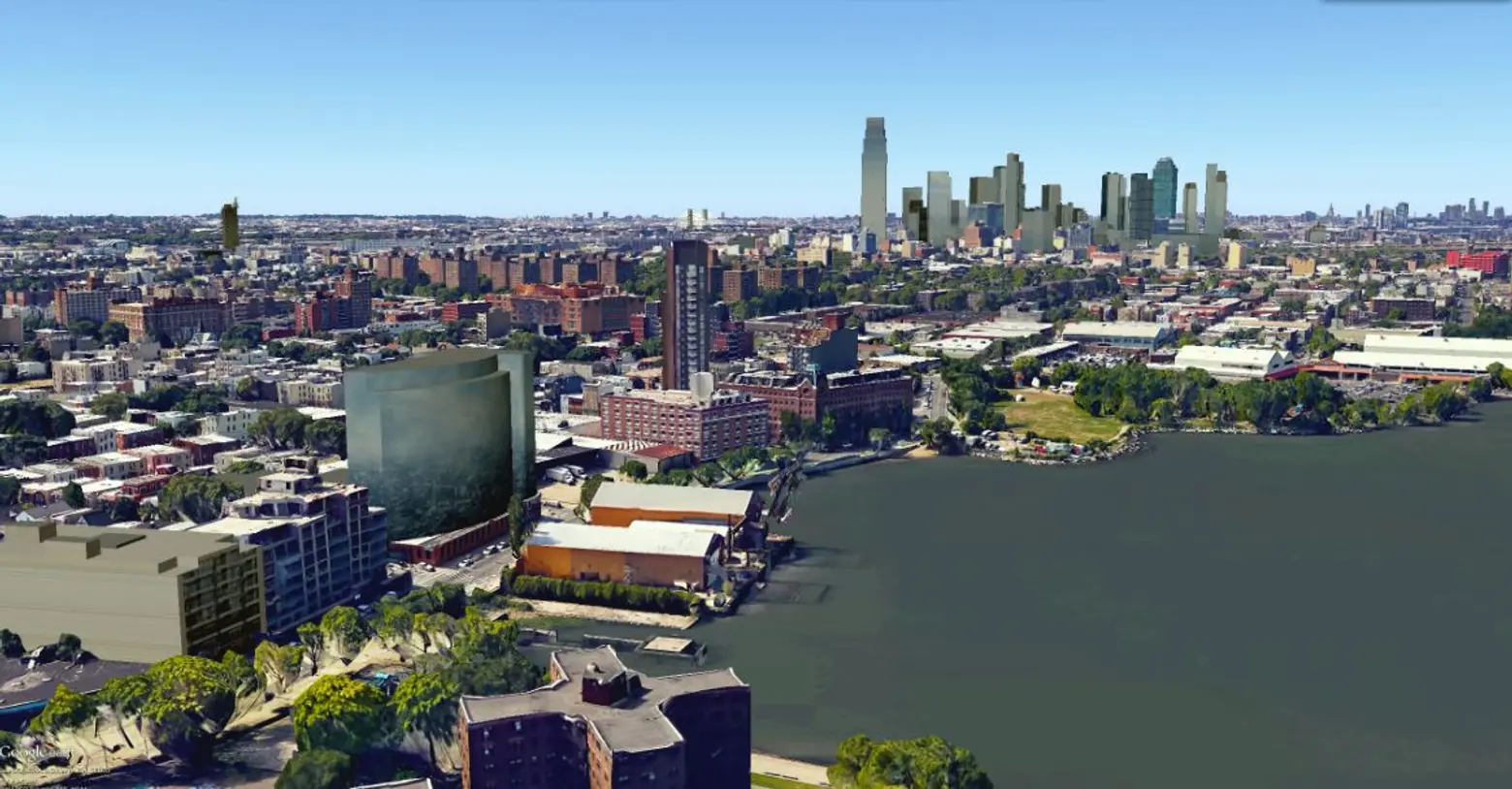 Astoria waterfront with future LIC skyline in the distance, via CityRealty
Find listings at CityRealty for 30-05 Vernon Boulevard and 30-55 Vernon Boulevard.
RELATED:
Renderings courtesy of Young Kim, Tan Architect/Atlantis-Arts