PHOTOS: Take a fall foray through the Union Square Greenmarket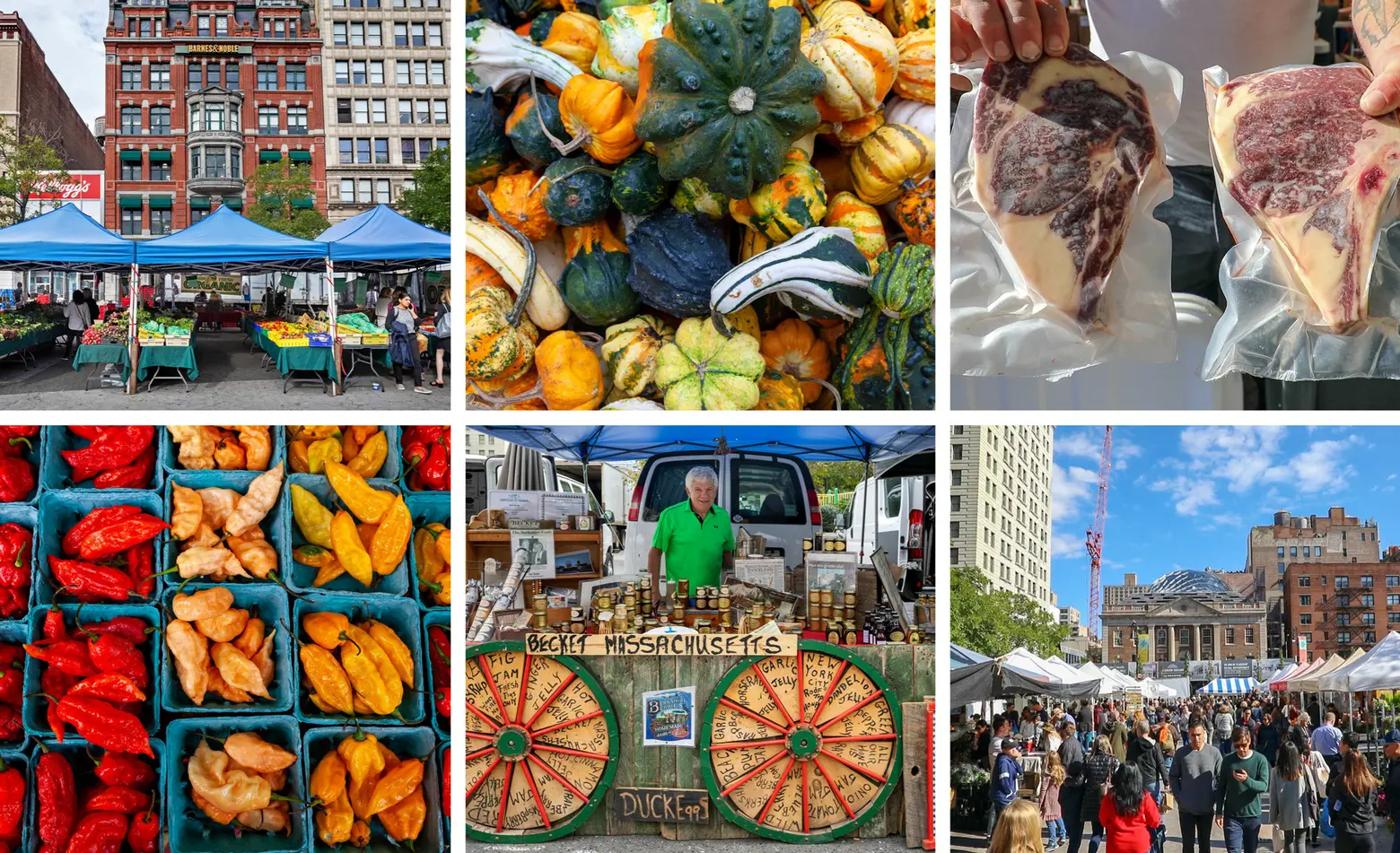 When the Union Square Greenmarket opened in 1976 as GrowNYC's second-ever market, there were only seven farmers set up. At the time, the area was quite empty and crime-ridden, but the market, along with the opening of Danny Meyer's Union Square Cafe and a major renovation by the city in the '80s, is credited with turning Union Square into the vibrant hub that we now know.
Today, there can be as many as 140 vendors, selling everything from produce to fish to meat to cheese to lavender, as well as 60,000 shoppers (and local chefs!) on a given day. And though every season is beautiful and fruitful at the market, fall is perhaps the most colorful, which is why photographers James and Karla Murray thought it would be the perfect time to capture the essence of the market and get to know some of the vendors personally.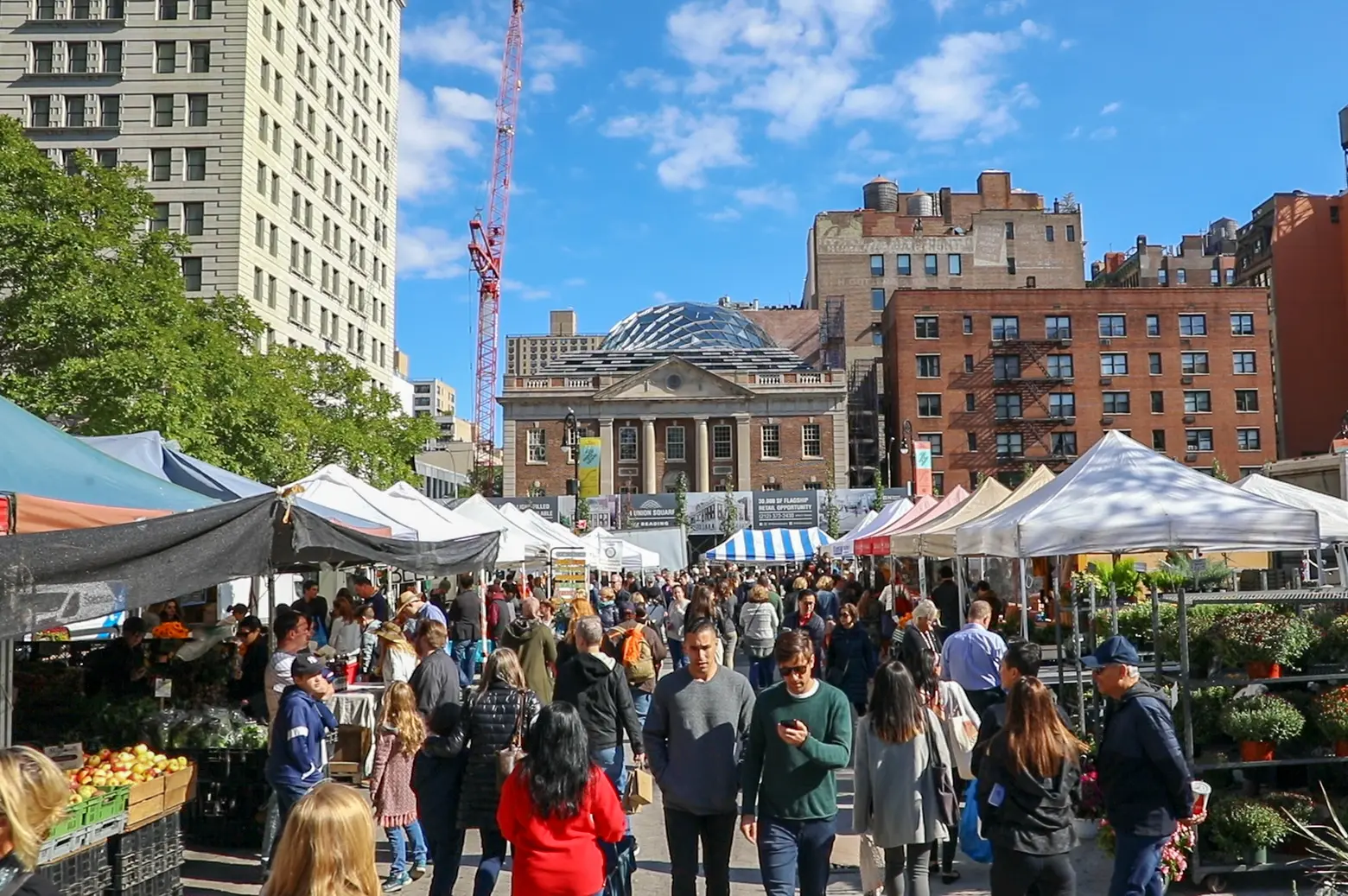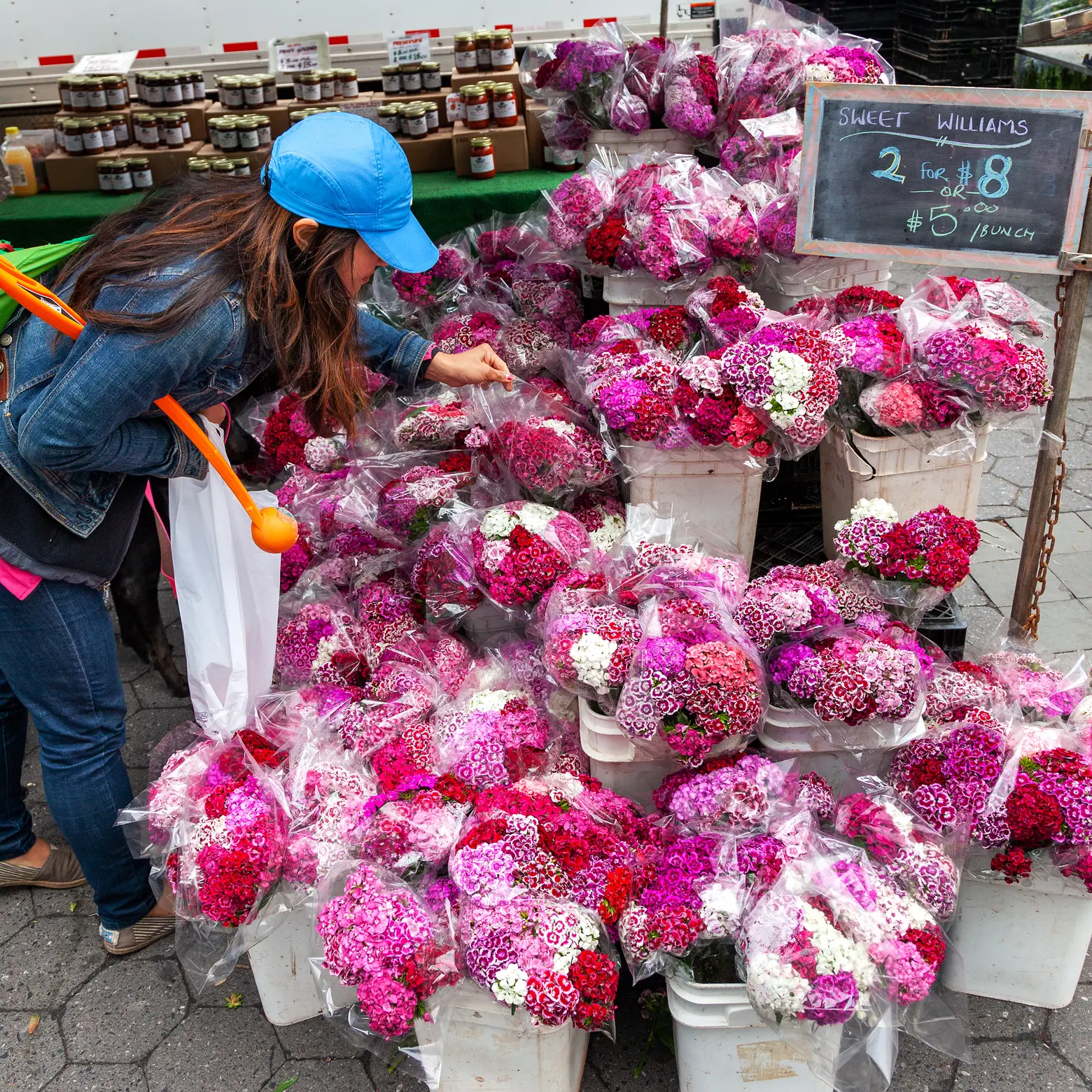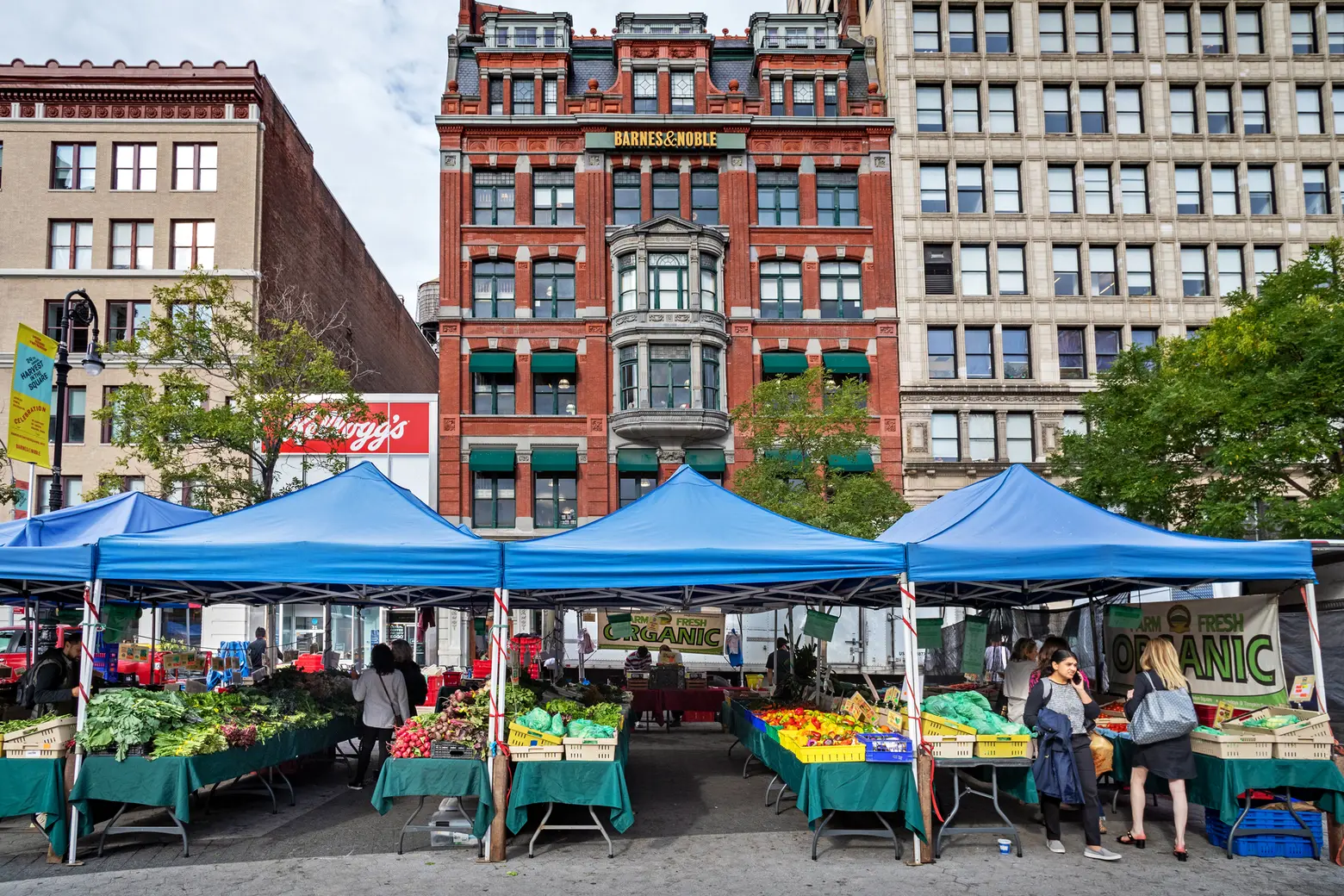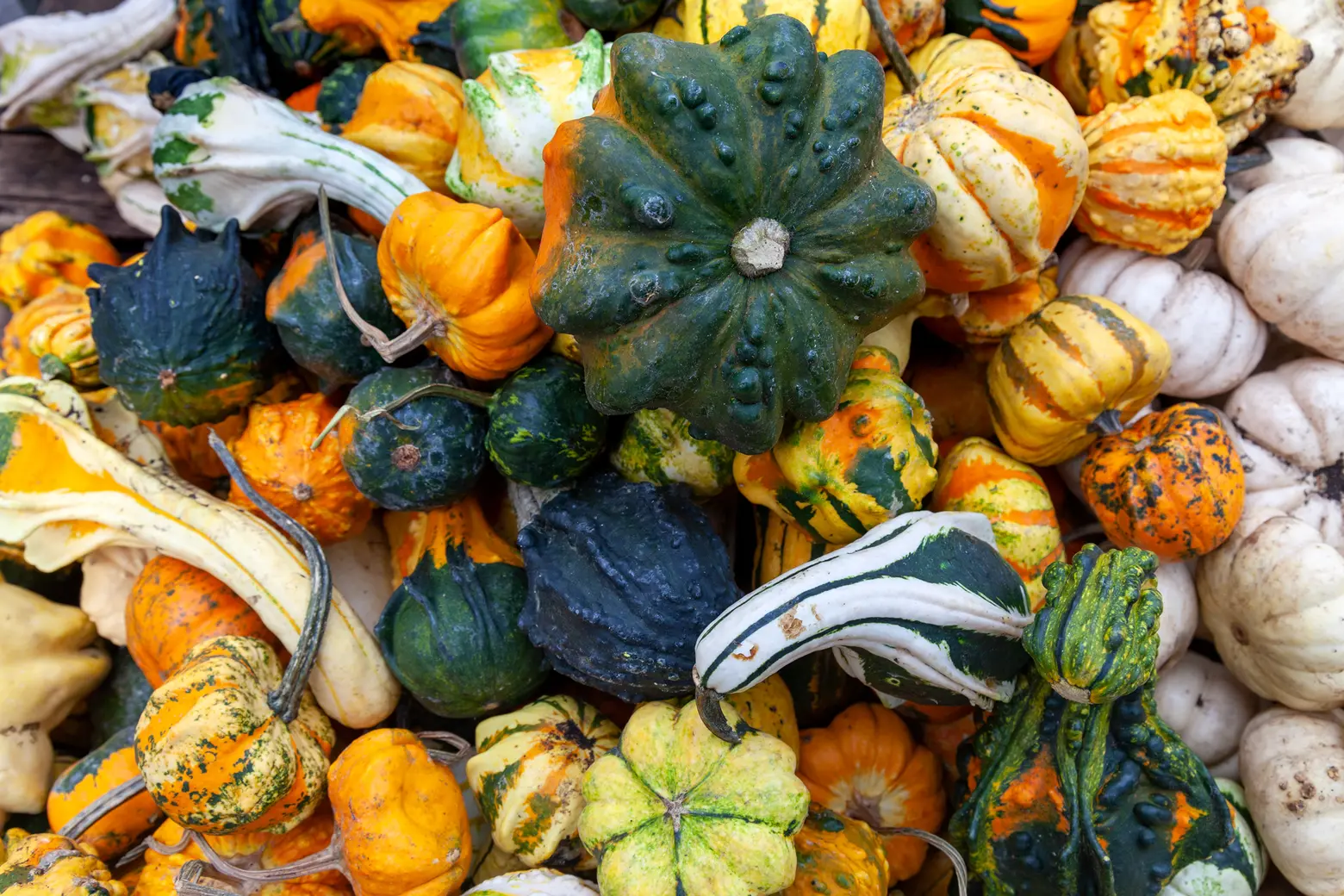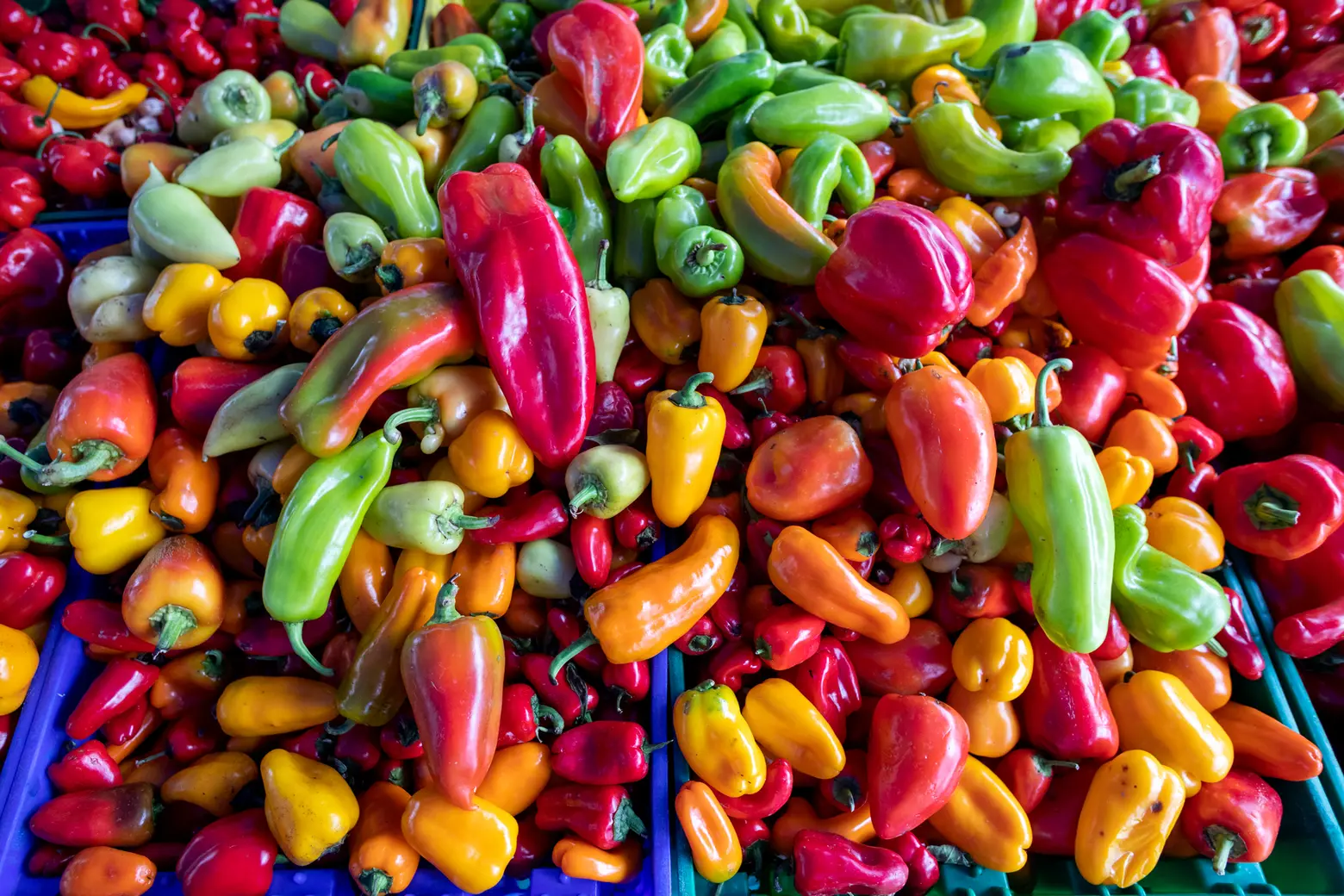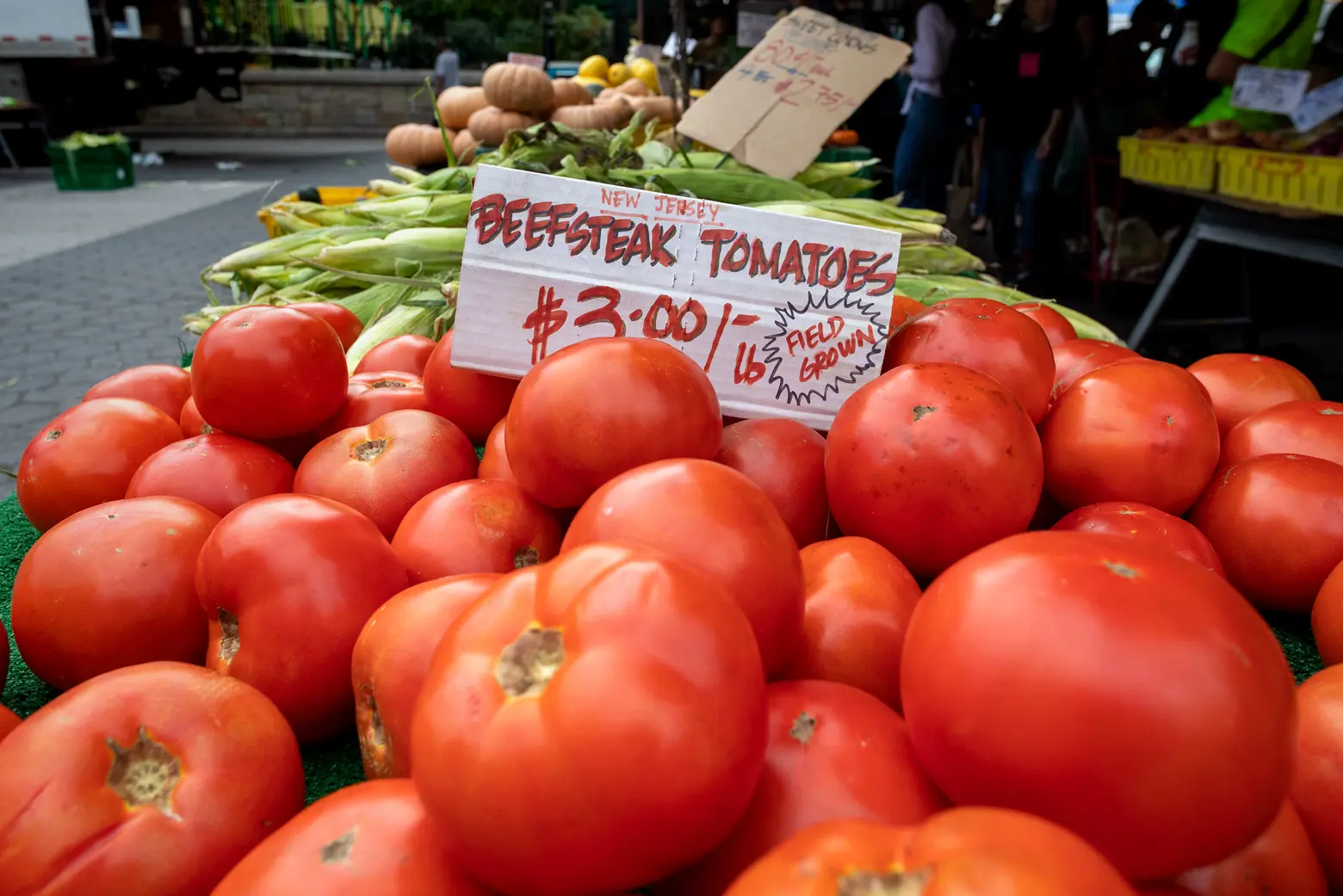 The Union Square Greenmarket is the city's longest-running market and is held every Monday, Wednesday, Friday, and Saturday.
As their Instagram account states, S&SO Produce Farms is a "4th generation vegetable farm located in the heart of the black dirt region of Pine Island New York." And according to Harvest Home, they produce more than 100 different varieties of vegetables on their 250-acre upstate farm. They are one of the original 1976 vendors at the Union Square Market.
Since 1935, Martin's Pretzels have been handcrafting traditional "Pennsylvania Dutch" sourdough pretzels (another name for old-school hard pretzels). They've been selling their pretzels in the Union Square Greenmarket since 1982, where they're well known for handing out broken pretzel bits for samples. Their extra-dark pretzels are extremely popular, and you can even order them online.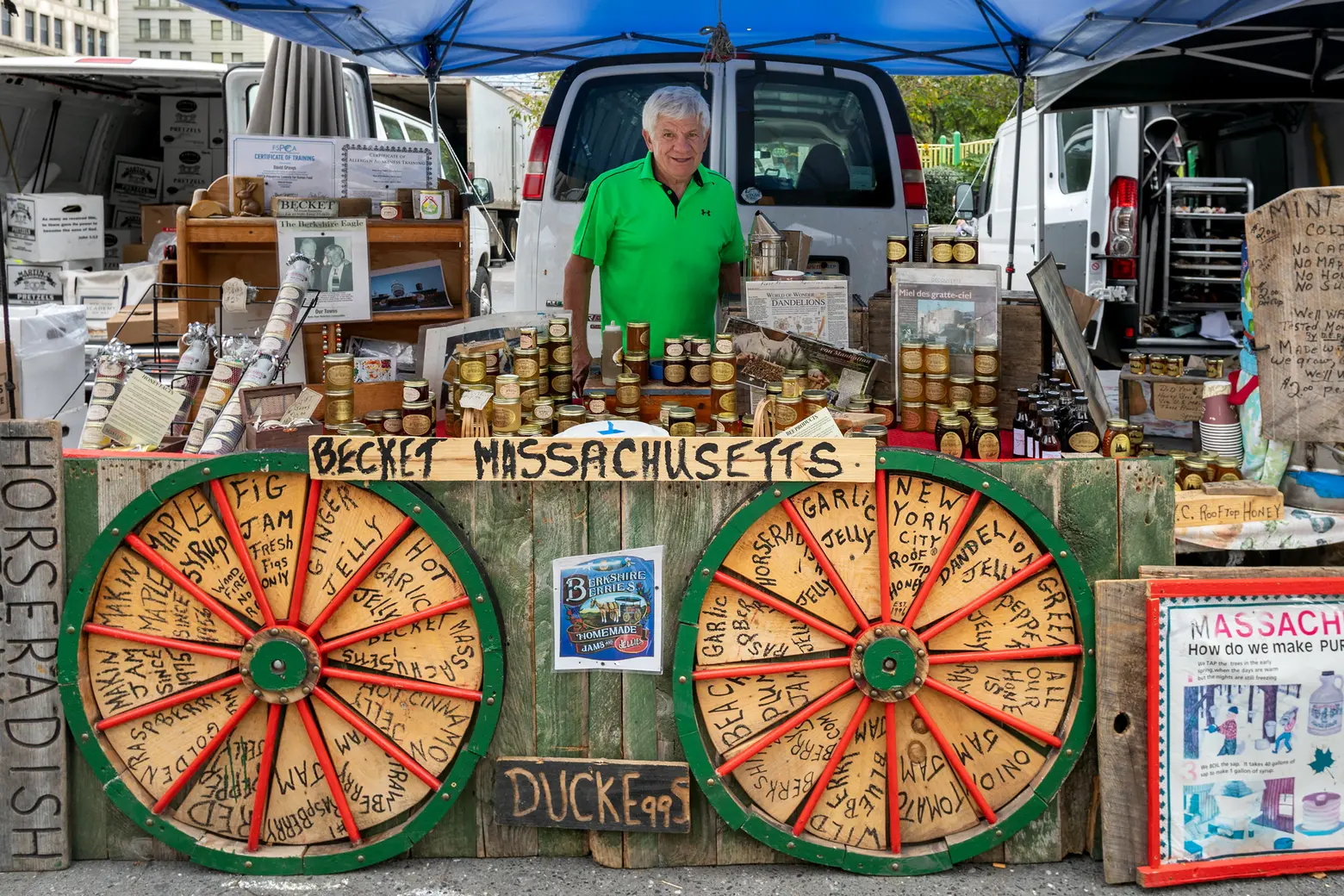 Berkshire Berries come all the way from Massachusetts. Since 1978, they've been making their owns jams and jellies.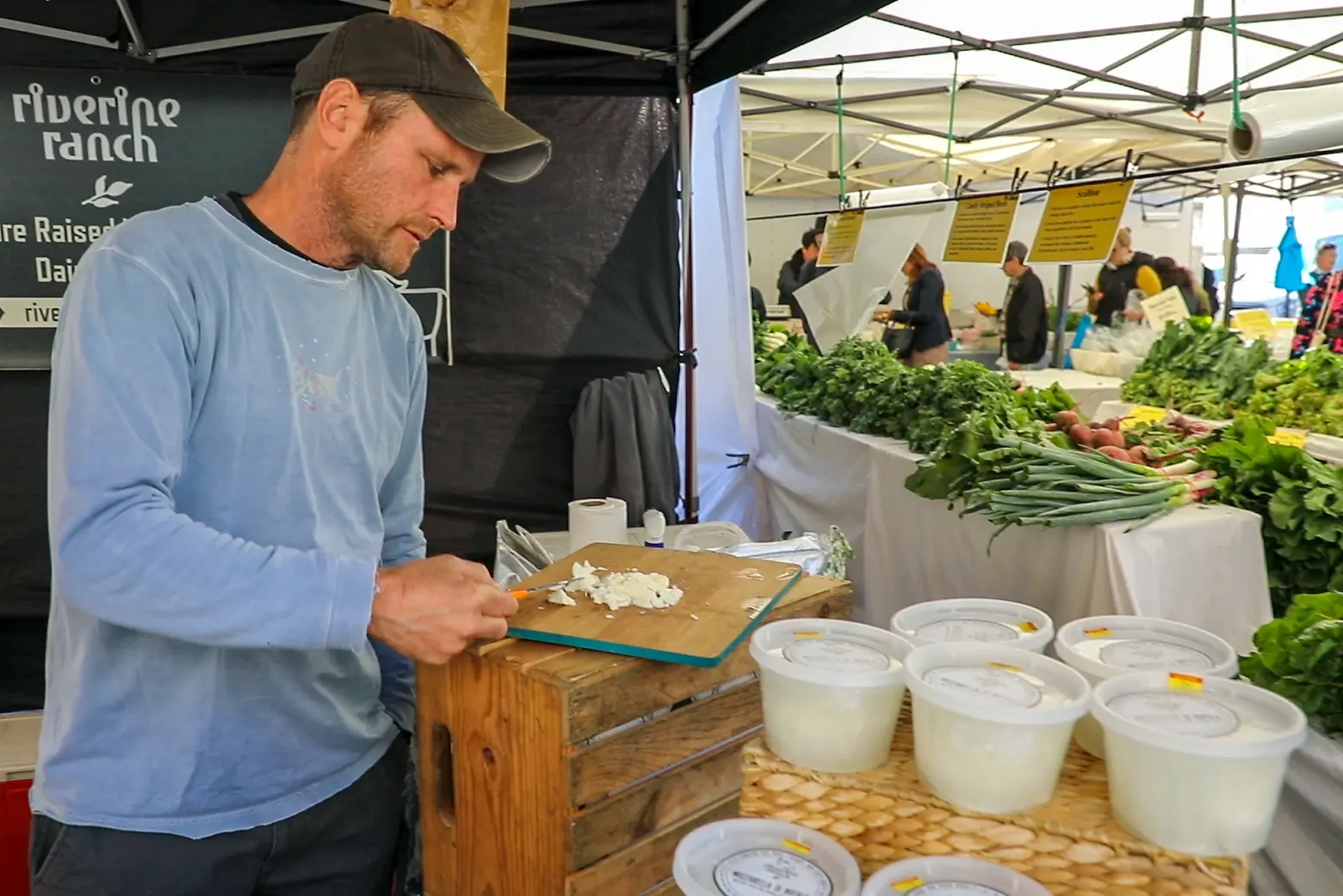 Nestled in New Jersey's Musconetcong River Valley, Riverine Ranch raises water buffalo and sells their meats and cheeses.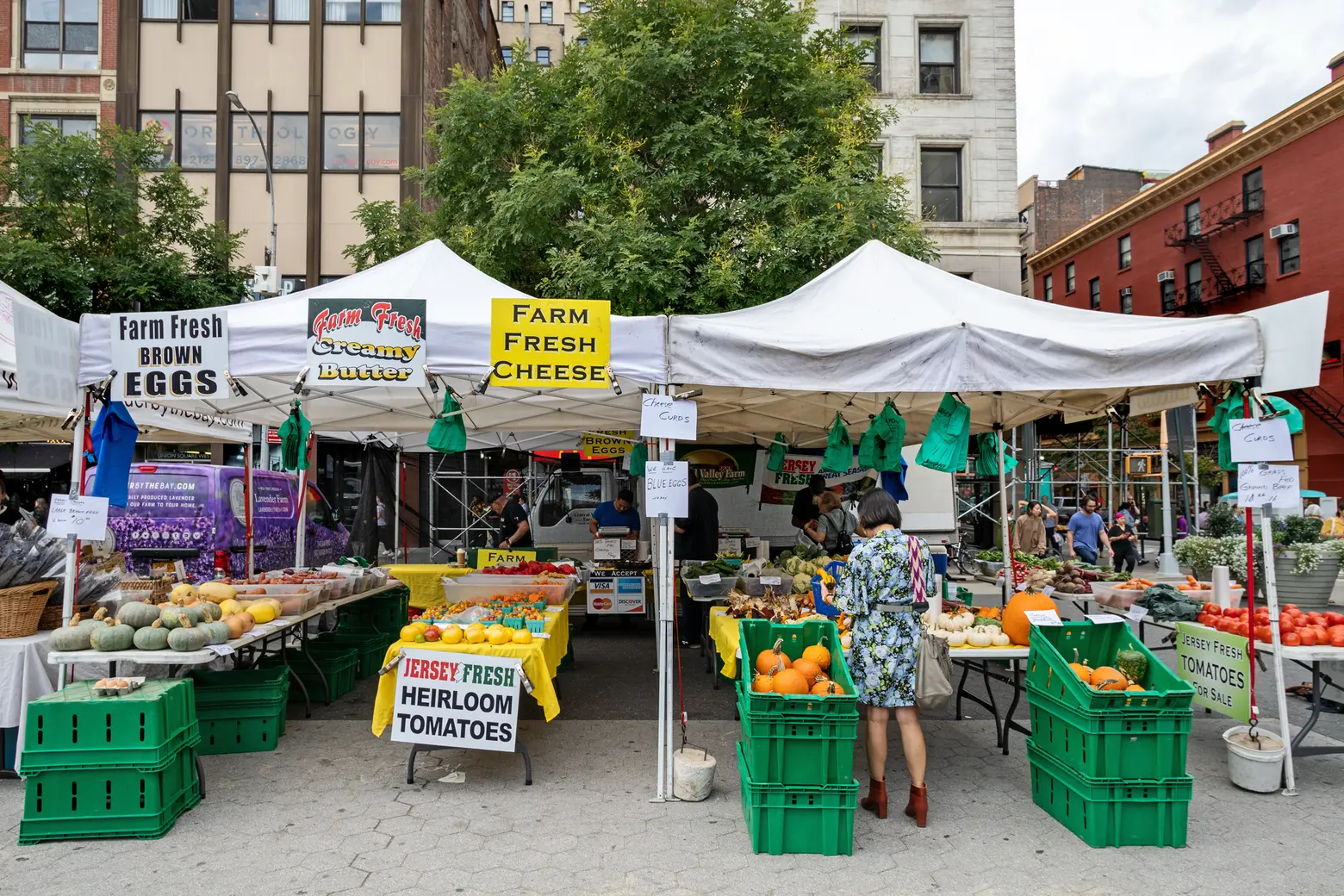 From Hunterdon County, NJ, Central Valley Farm sells cheeses, dairy products, ground beef, eggs, and seasonal produce. They've been growing herbs, flowers, and produce and raising cows and chickens on the same farm since 1948.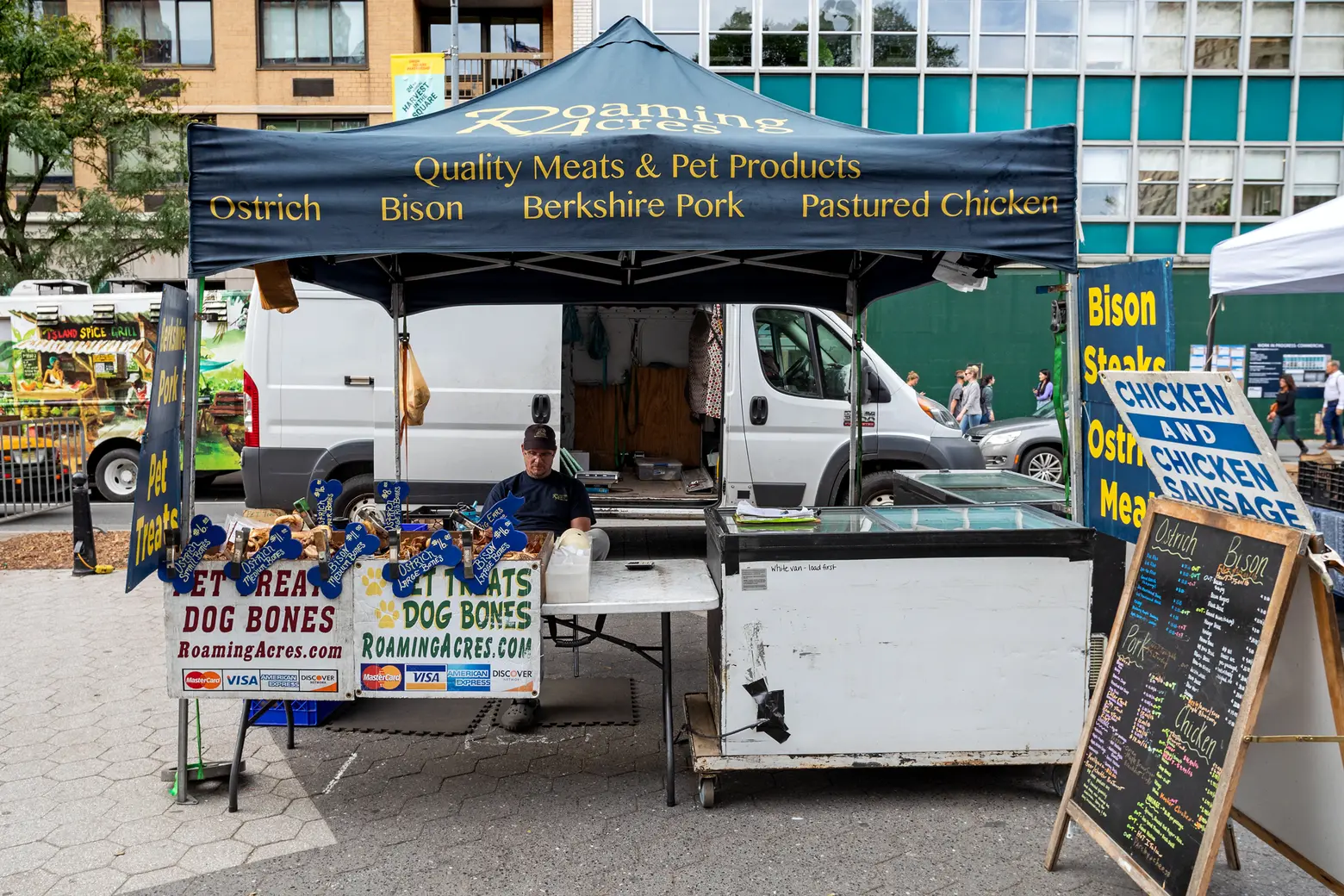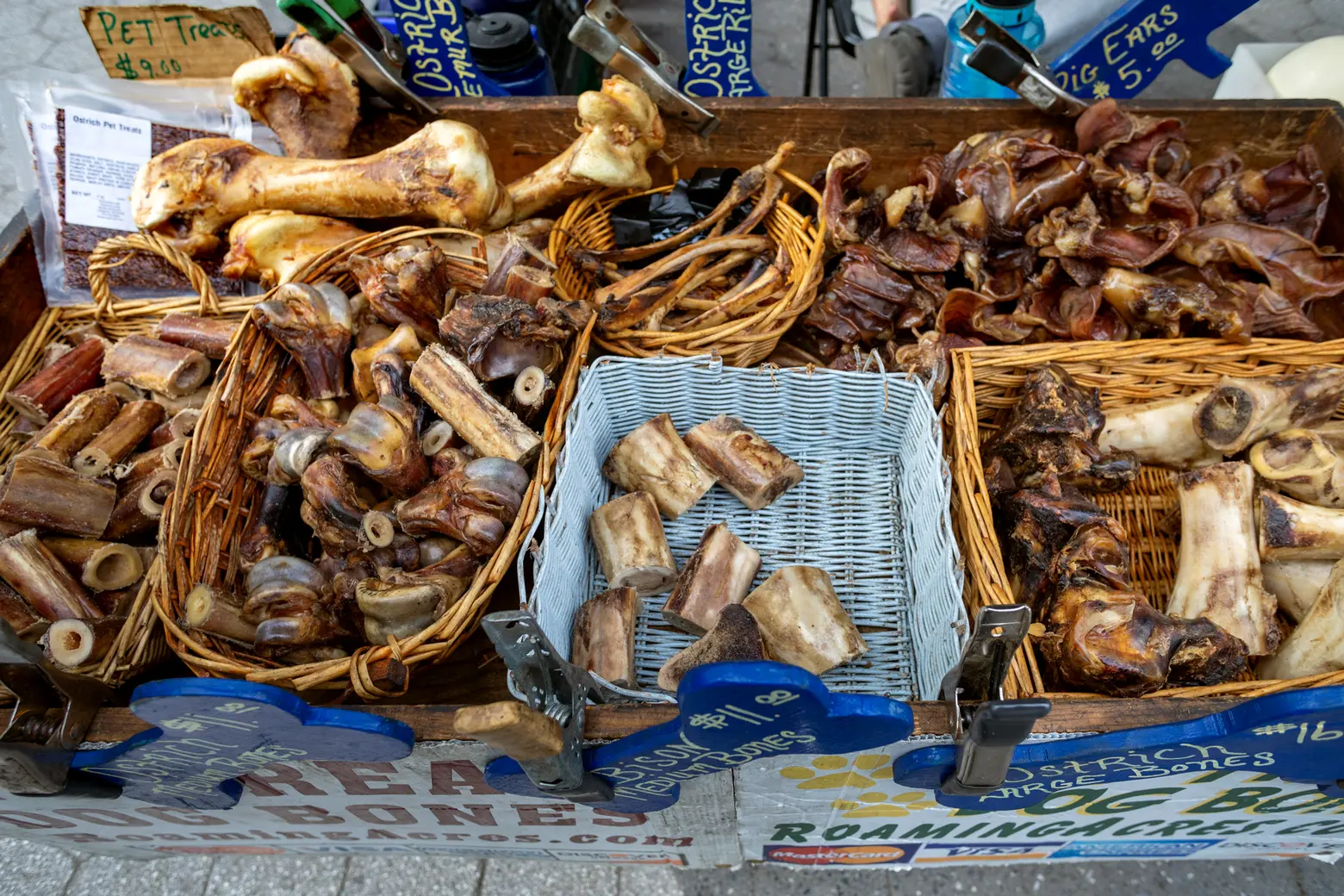 Another New Jersey-based farm, Roaming Acres raises free-roaming ostrich, bison, Berkshire hogs, and chicken. Their meats and pet treats are also available to order online.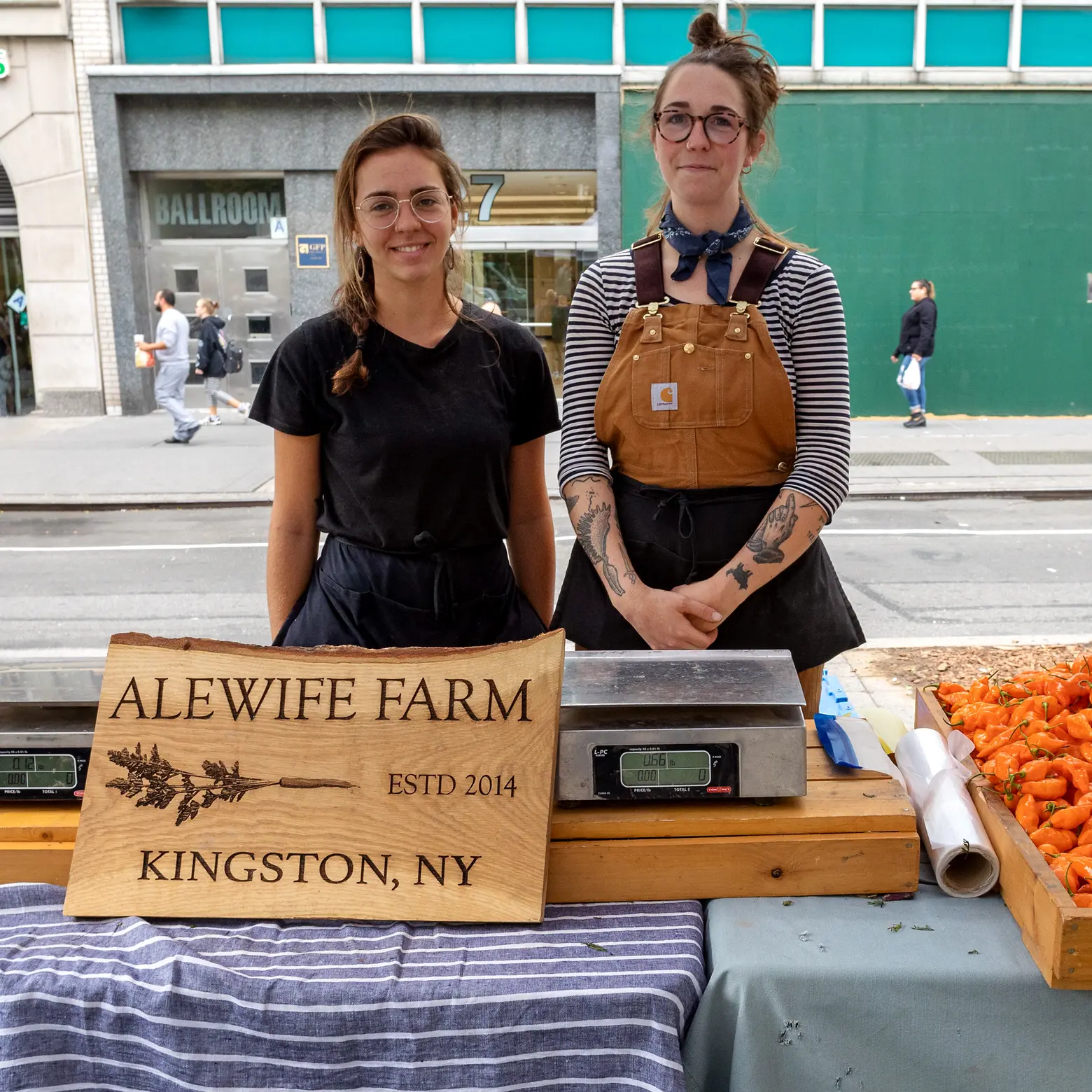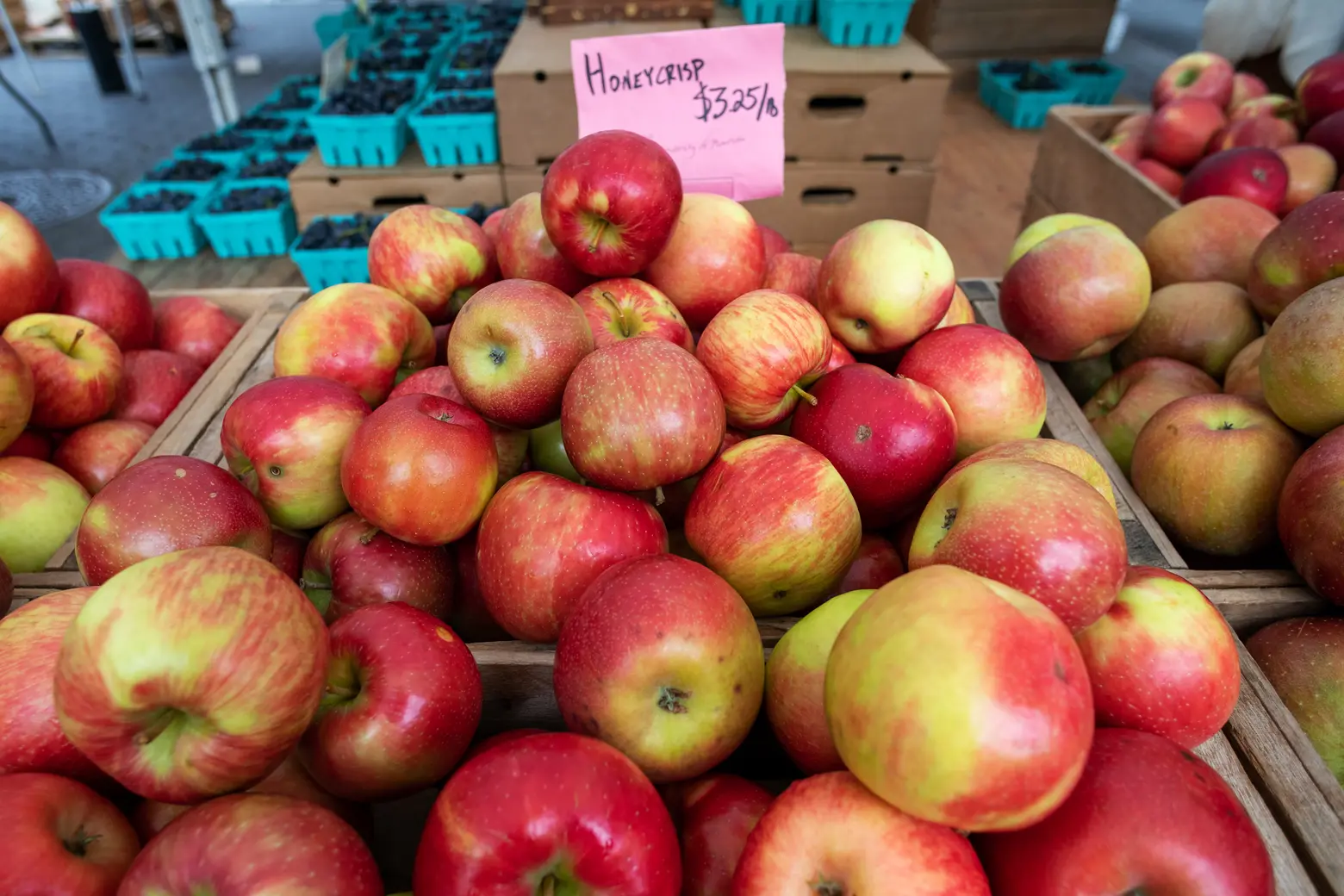 Alewife Farm is located in Clinton Corners, NY. Founder Tyler Dennis got his start as an apprentice at the Stone Barns Center for Food & Agriculture. In an interview with the Center, he said, "My dream was to create a lasting farm business in the Hudson Valley, and to never have to get a 'real job.'"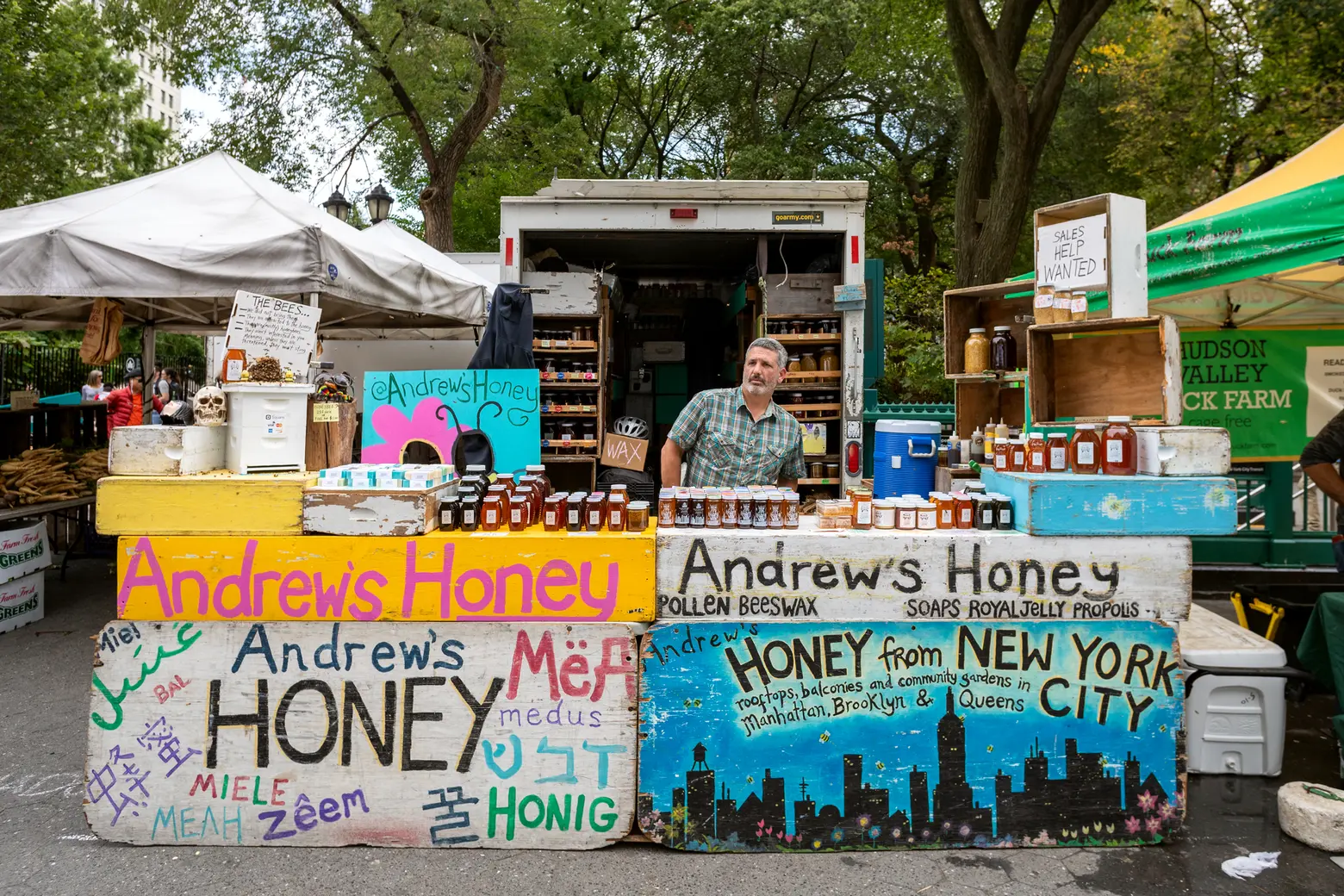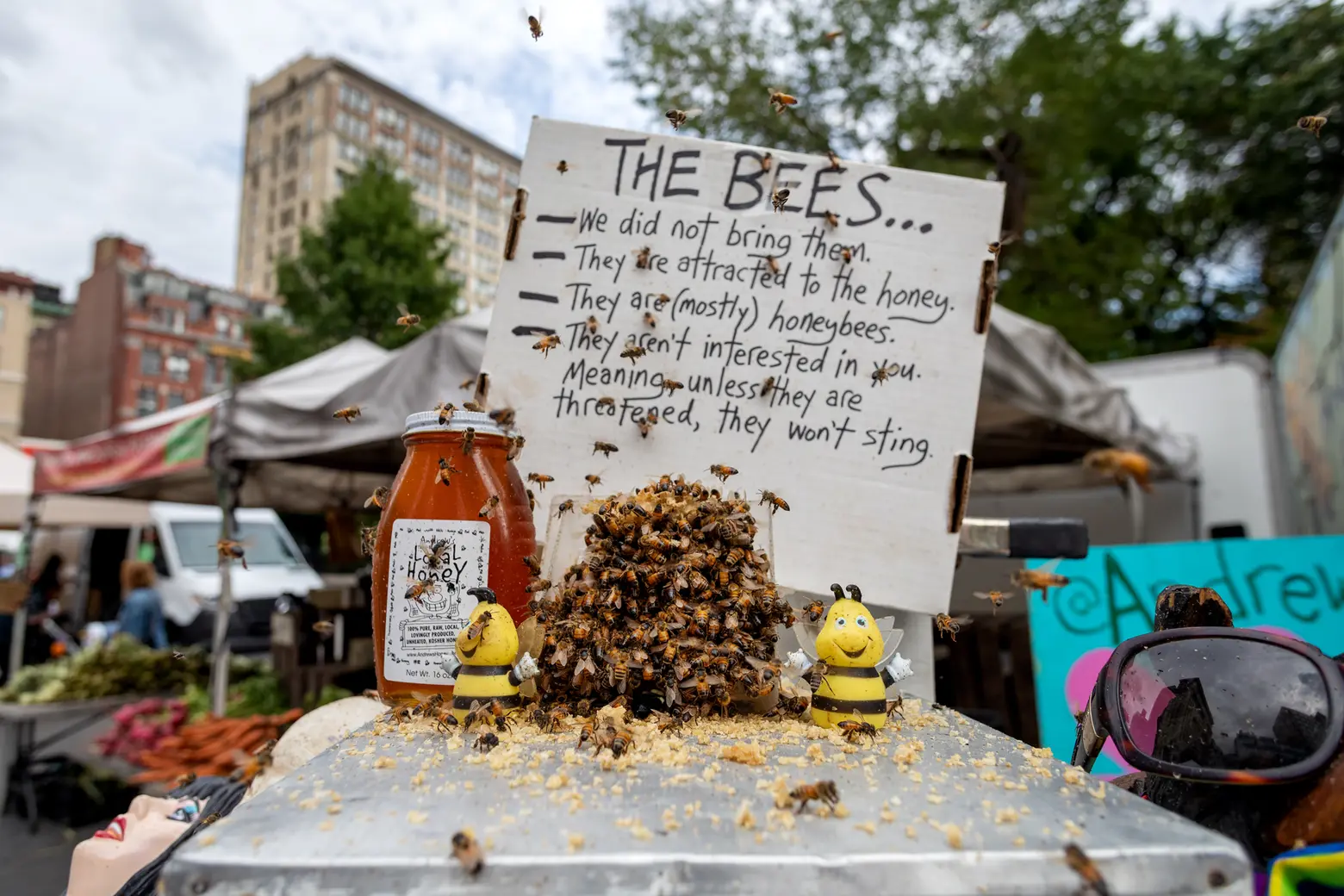 Andrew's Local Honey owner Andrew Coté is a fourth-generation beekeeper who sells raw honey from his urban beehives in the Bronx, Brooklyn, Queens, and Manhattan. According to Saveur, "Andrew's now makes 15 New York neighborhood honeys, imbued with the local flora of each neighborhood."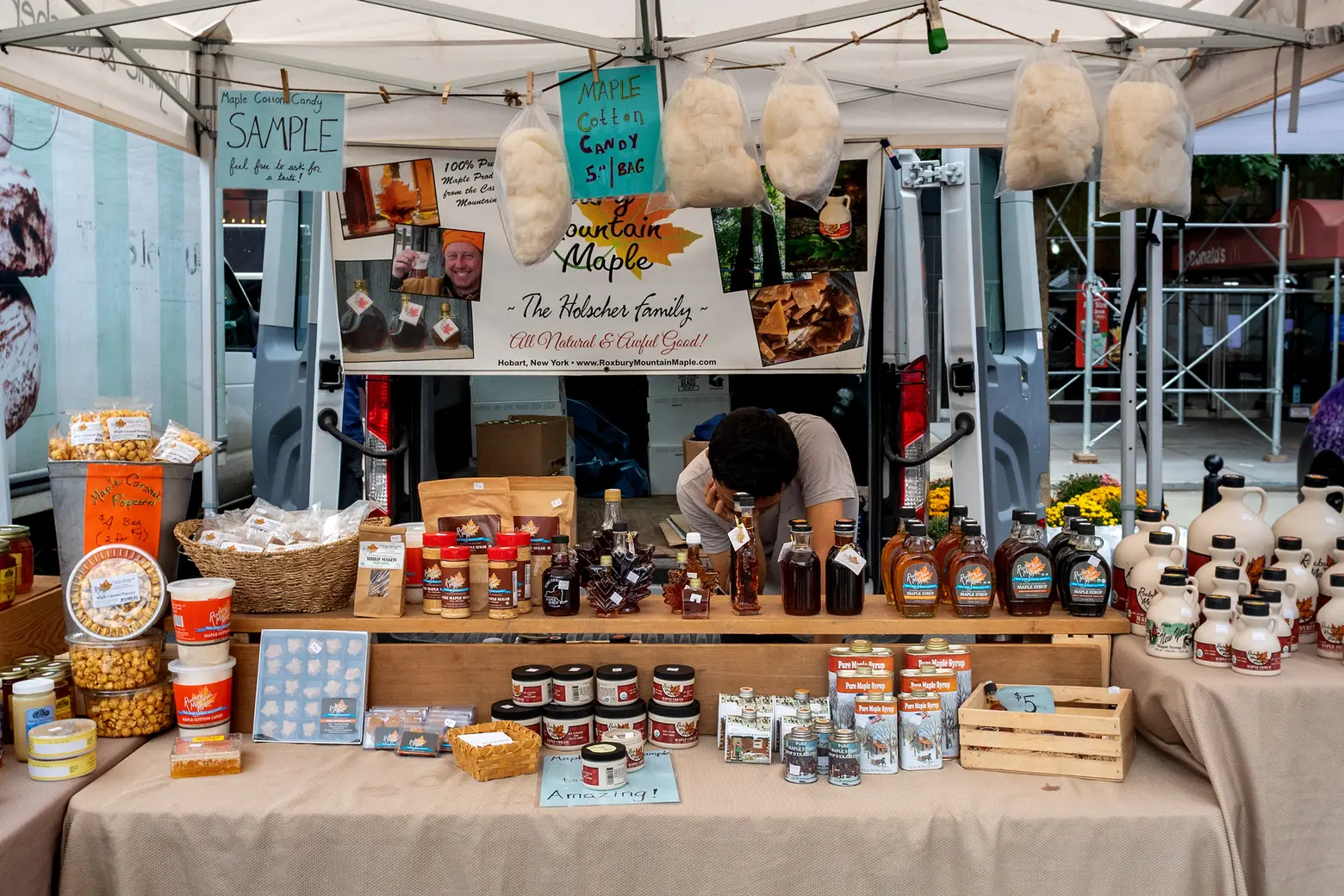 Roxbury Mountain Maple's organic products come from their Catskill Mountains maple sugar grove, which, according to their website, is "perfect for producing the purest maple available" thanks to the "ph of the soil, the purity of the water, and the ideal climate for growing maple trees."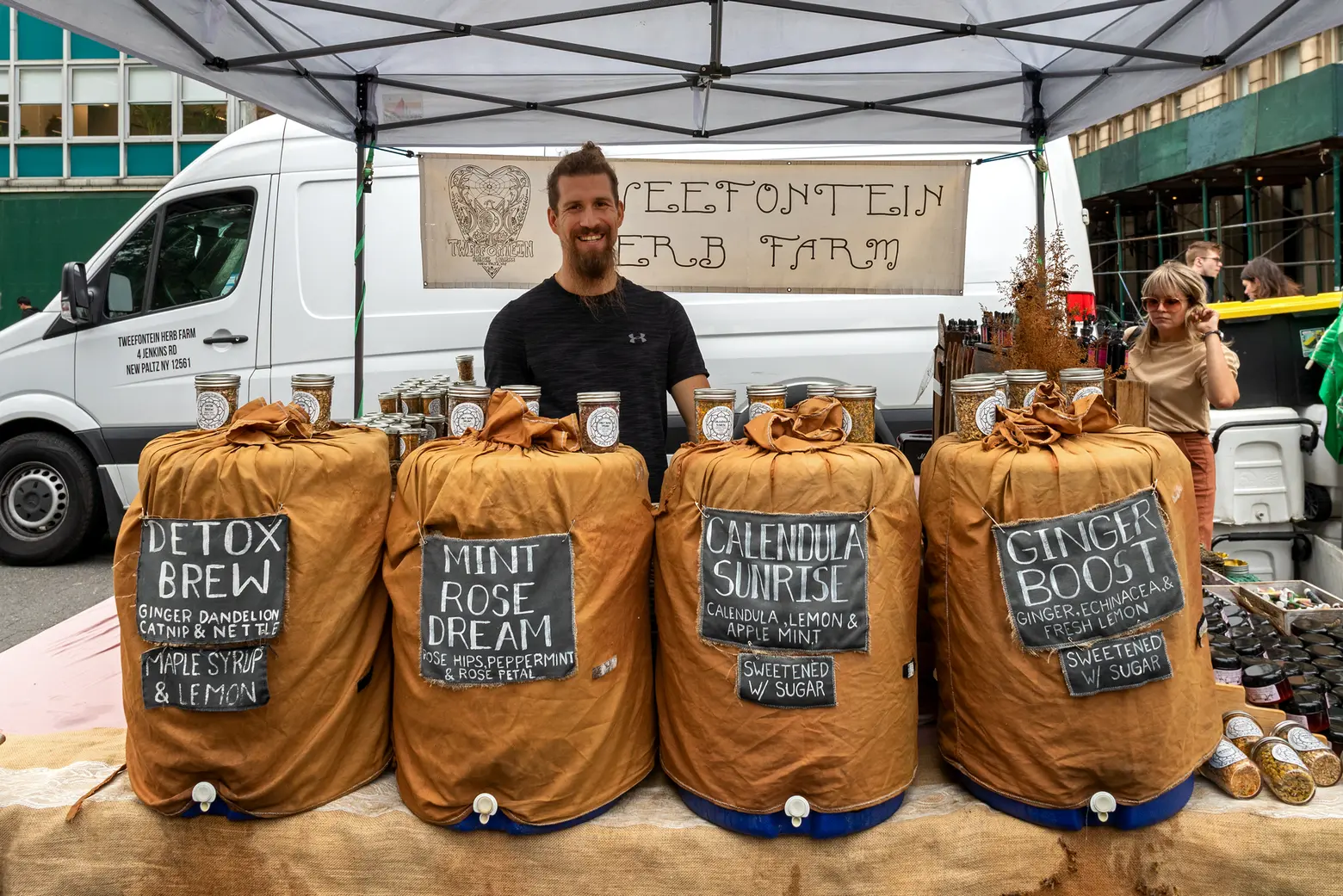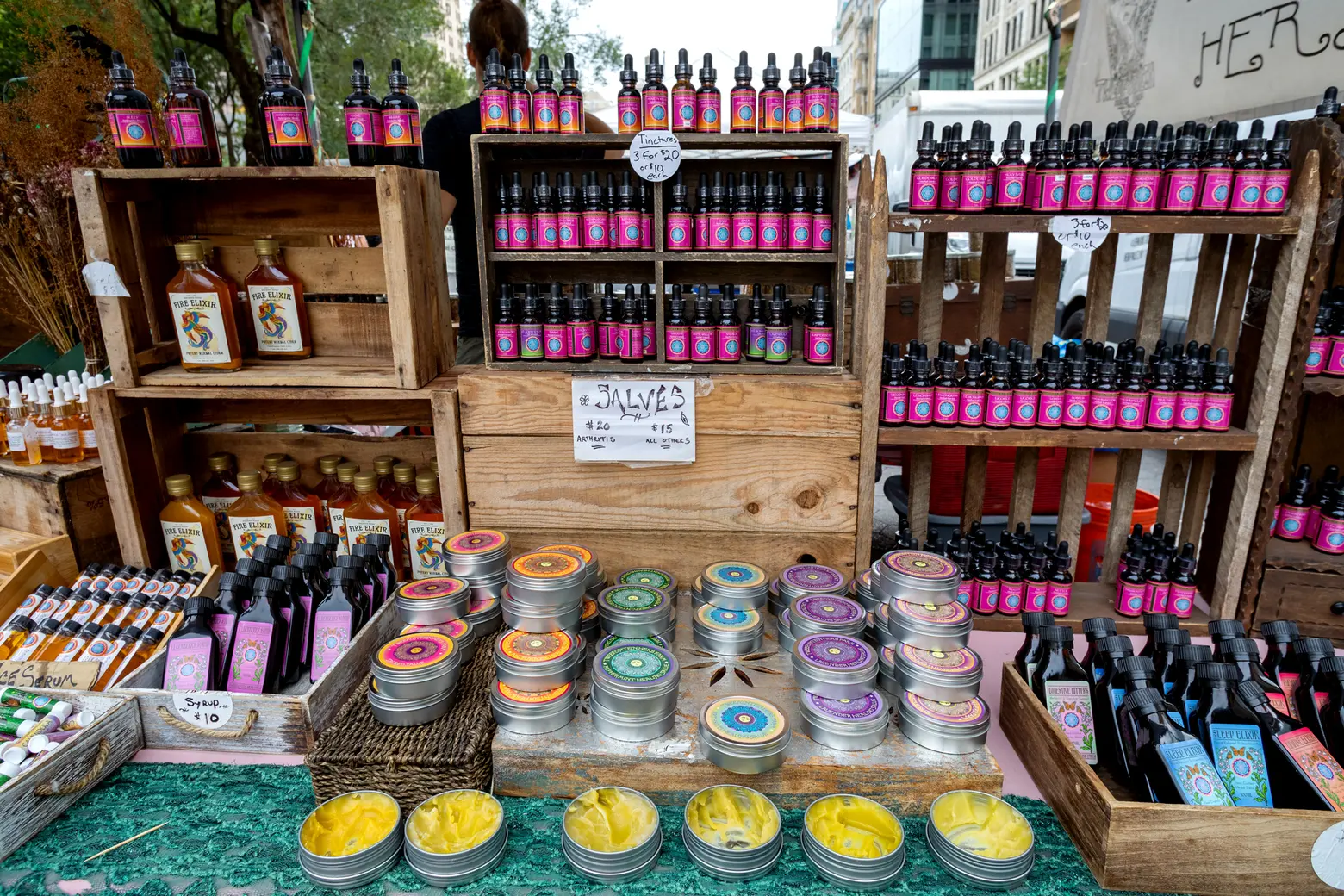 Based in New Paltz, Tweefontein Herb Farm has been working with the Union Square Greenmarket for 30 years.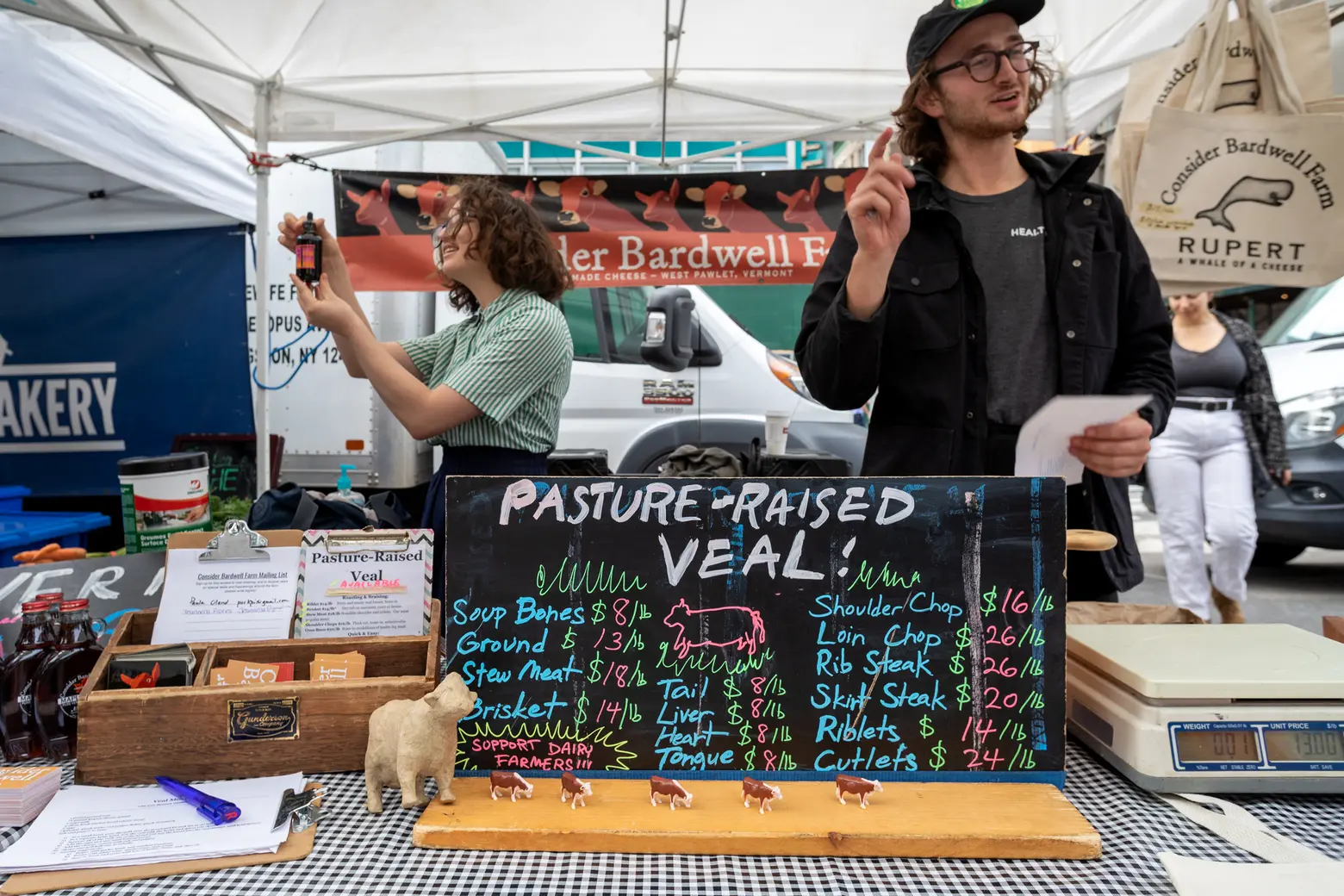 Consider Bardwell Farm comes all the way from southwest Vermont! A "pasture-based dairy and creamery" they make raw cow and goat milk cheese. The 300+ acre farm was established in 1864, and today they are at 16-18 NYC markets per week.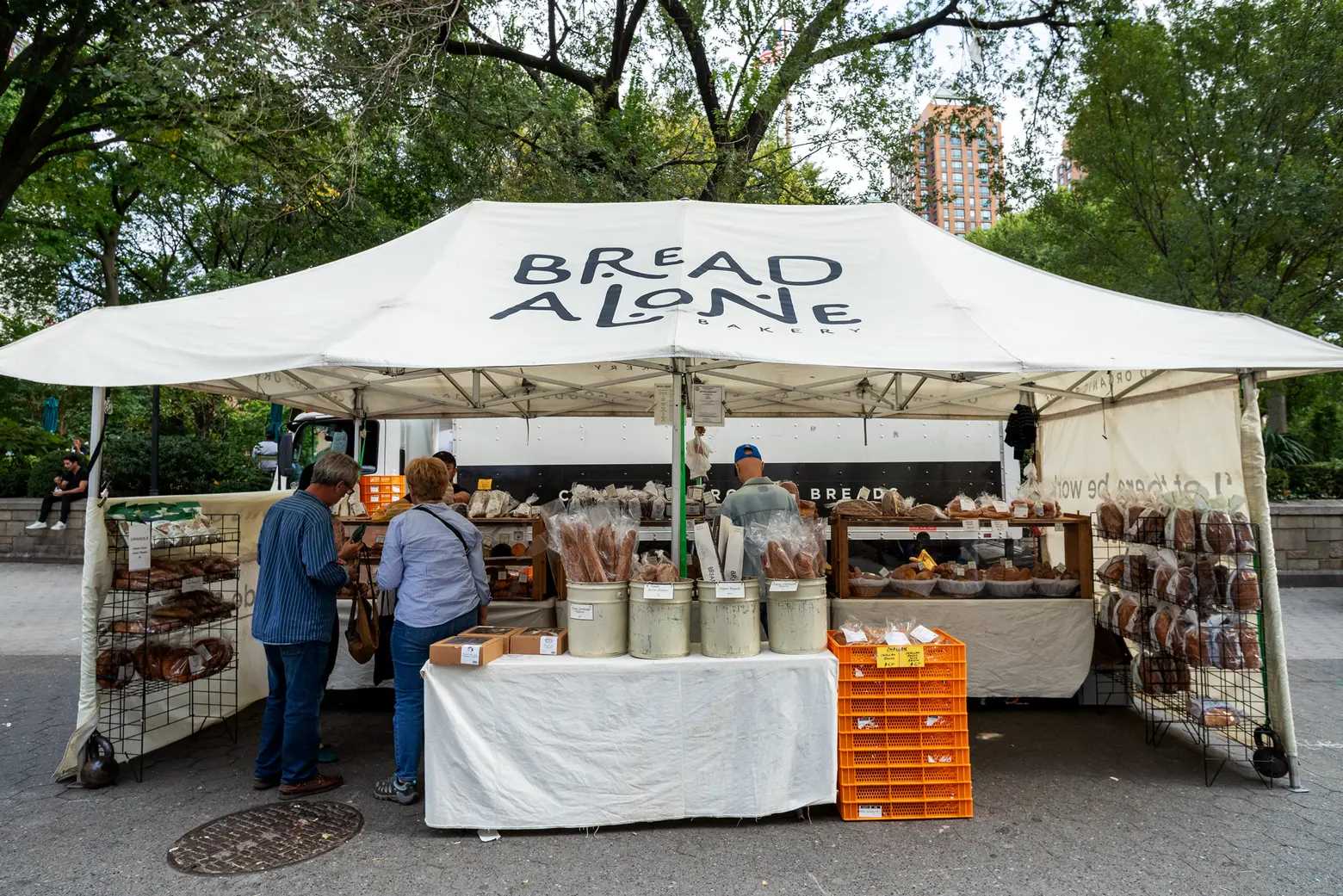 Bread Alone has been baking organic bread upstate since 1983. They have four cafes throughout the Hudson Valley and Catskill Mountains.
And to hear from some of the vendors themselves, watch James and Karla Murray's video here:
All photos by James and Karla Murray exclusively for 6sqft. Photos are not to be reproduced without written permission from 6sqft.