Zig-zagging office tower in Greenwich Village's 'Silicon Alley' nabe nears completion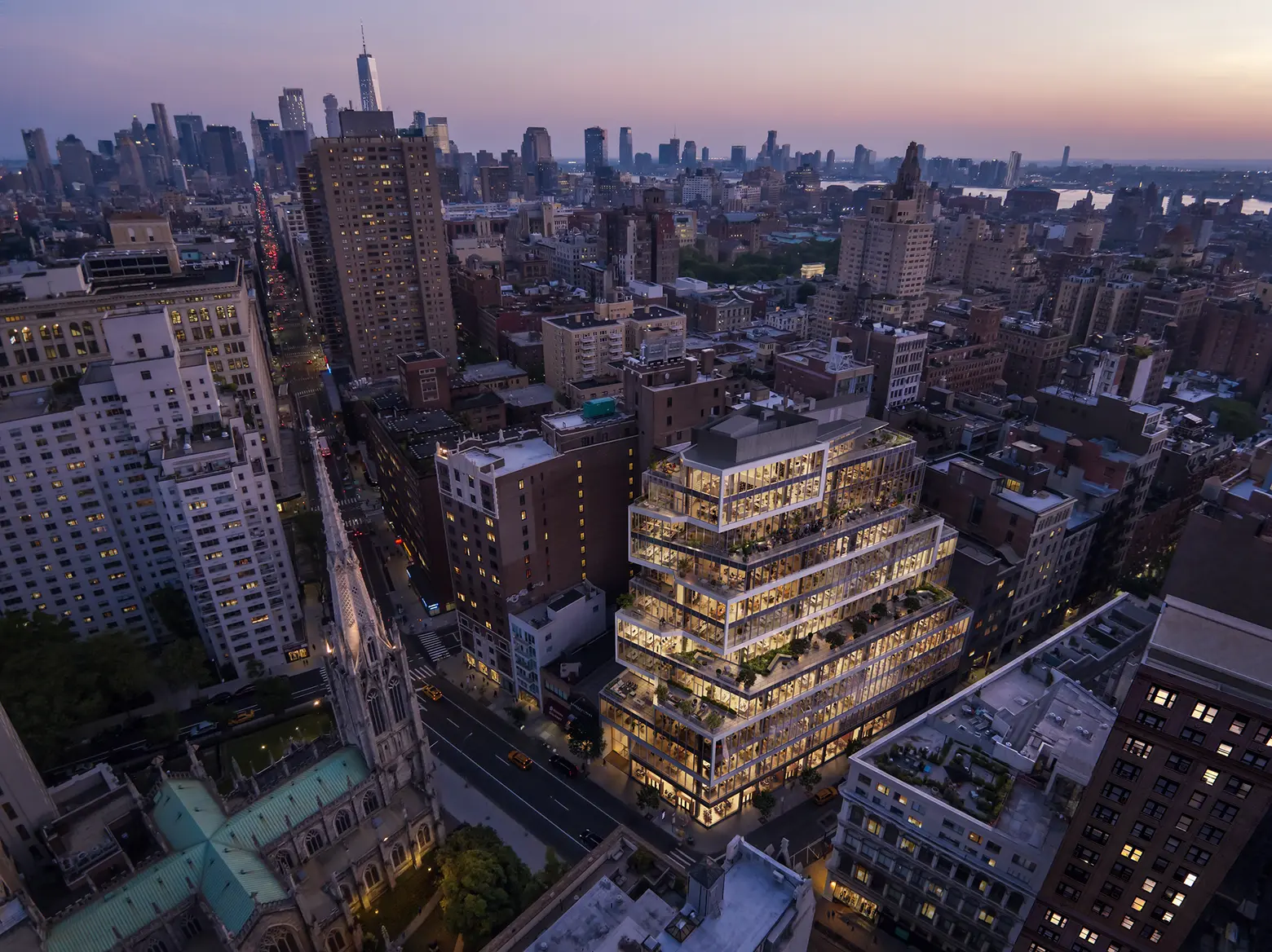 The new modern office building that replaced the St. Denis Hotel in Greenwich Village is nearing completion. The ground-up development 799 Broadway sits where the Village and Union Square meet, a burgeoning tech hub known as "Silicon Alley." As a majority of construction work on the building wraps up in the coming weeks, Columbia Property Trust, Inc. announced on Monday it has secured its first lease at the building.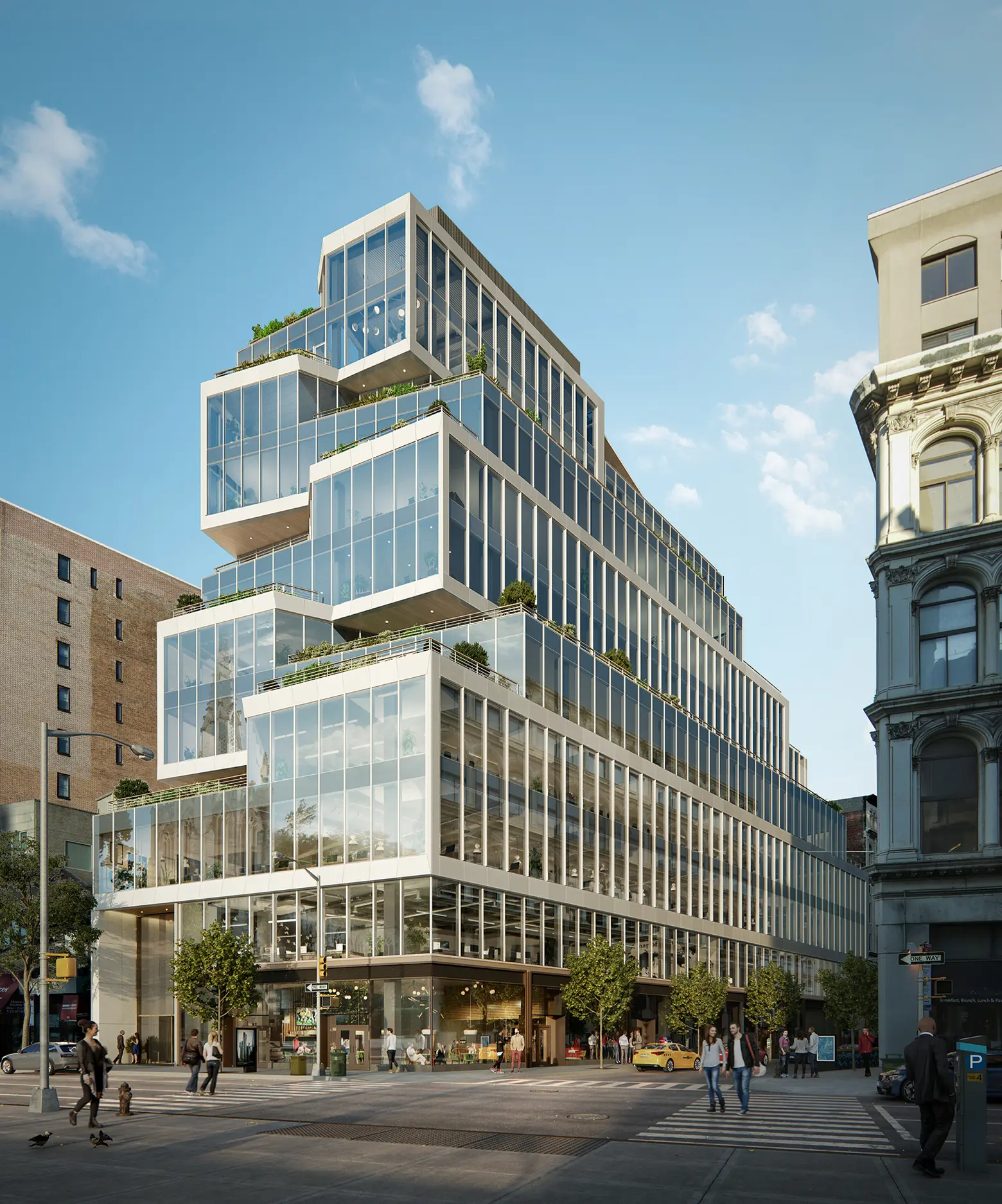 National mortgage lending group Newrez, which is owned by New Residential Investment Corp., will take up two full floors at the 12-story building. Lease terms were not released, but sources told the New York Post asking rents at the building range from $150 to $220 per square foot.
"In every respect, this lease affirms our expectations for 799 Broadway," Paul Teti, executive vice president of national real estate operations for Columbia, said in a statement.
"The building is ideally positioned and designed to attract high-growth, forward-looking and industry-leading companies that are seeking out modern, efficiently designed space with convenient transit access, high-end amenities, and a multitude of health and wellness benefits needed to recruit and retain top talent in today's environment."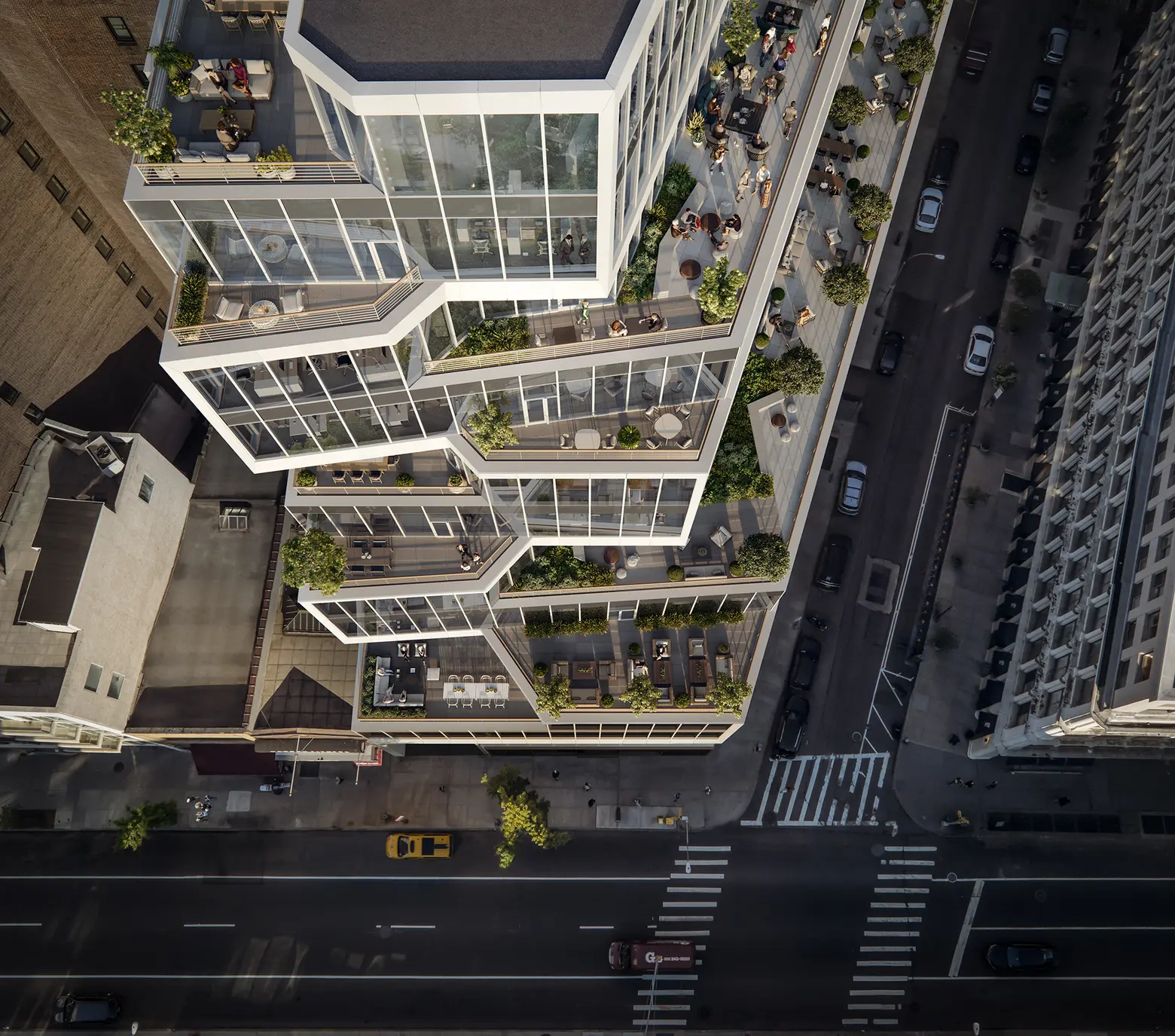 Set to open within the next month, 799 Broadway was designed by Perkins + Will and features a facade of stacked boxes that form a zig-zag shape. The 182,000-square-foot building boasts 15-foot ceilings and floor-to-ceiling glass windows that allow for lots of natural light and views of the landmarked Grace Church across the street.
As the city continues to recover from the pandemic, Columbia is focused on offering health and wellness amenities and features at 799 Broadway. According to the developer, UV light sanitation and bipolar ionization systems have been installed throughout. The building also meets the WELL Building certification program.
Other tenant amenities include touchless elements, a luxury fitness center, locker rooms, and a bike room. Plus, 799 Broadway has over 17,000 square feet of outdoor space, with private terraces on nearly every floor and a courtyard garden accessed through the lobby.
Constructed in 1853, the St. Denis hotel was designed by iconic architect James Renwick, Jr., the same designer behind St. Patrick's Cathedral. Ulysses S. Grant wrote his post-Civil War memoirs and Alexander Graham Bell first demonstrated the telephone in New York at the hotel. Demolition of the storied hotel, which was not protected by landmark status, began in 2019.
Normandy Real Estate Partners and Columbia bought the property in 2016 and tapped CetraRuddy to design a 17-story office building. The developer later selected Perkins + Will as the project's architect instead, opting for a smaller scale building. Columbia acquired Normandy last year, combining the two companies into one entity.
RELATED: 
All renderings courtesy of Binyan Studios