Office building in the Village's 'Silicon Alley' gets a new design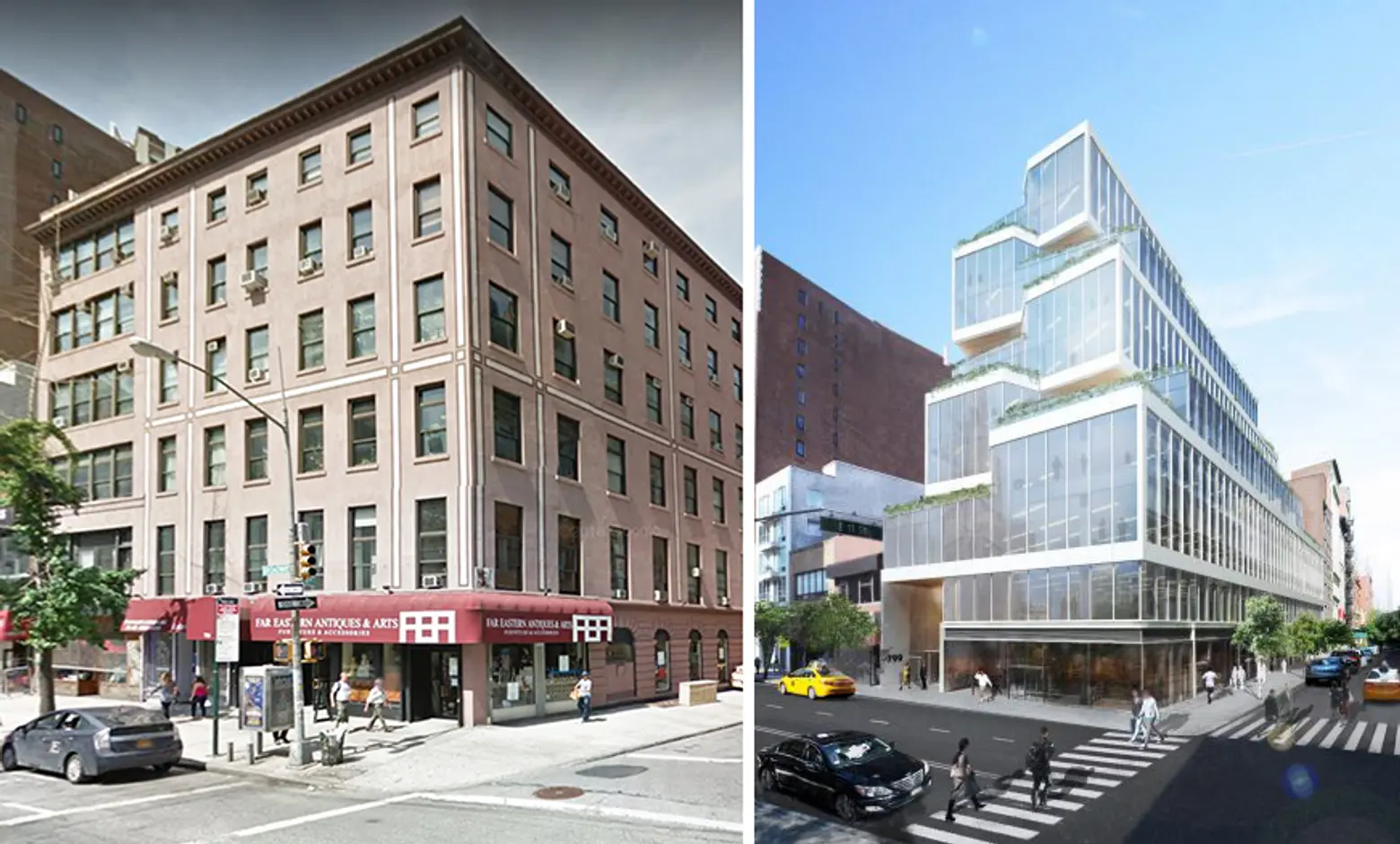 Current side via Wikimedia; 799 Broadway Rendering via Perkins+Will
Plans for the office development proposed on the site of the former St. Denis Hotel in the East Village progressed last week, after Normandy Real Estate Partners filed new permit applications. Located at 799 Broadway, the 165-year-old hotel will be demolished and later replaced with a 12-story office building. New permits reveal a change in architects, from CetraRuddy to Perkins+Will as well as a slight shrinkage of space, from 190,000 to 183,000 square feet (h/t The Real Deal).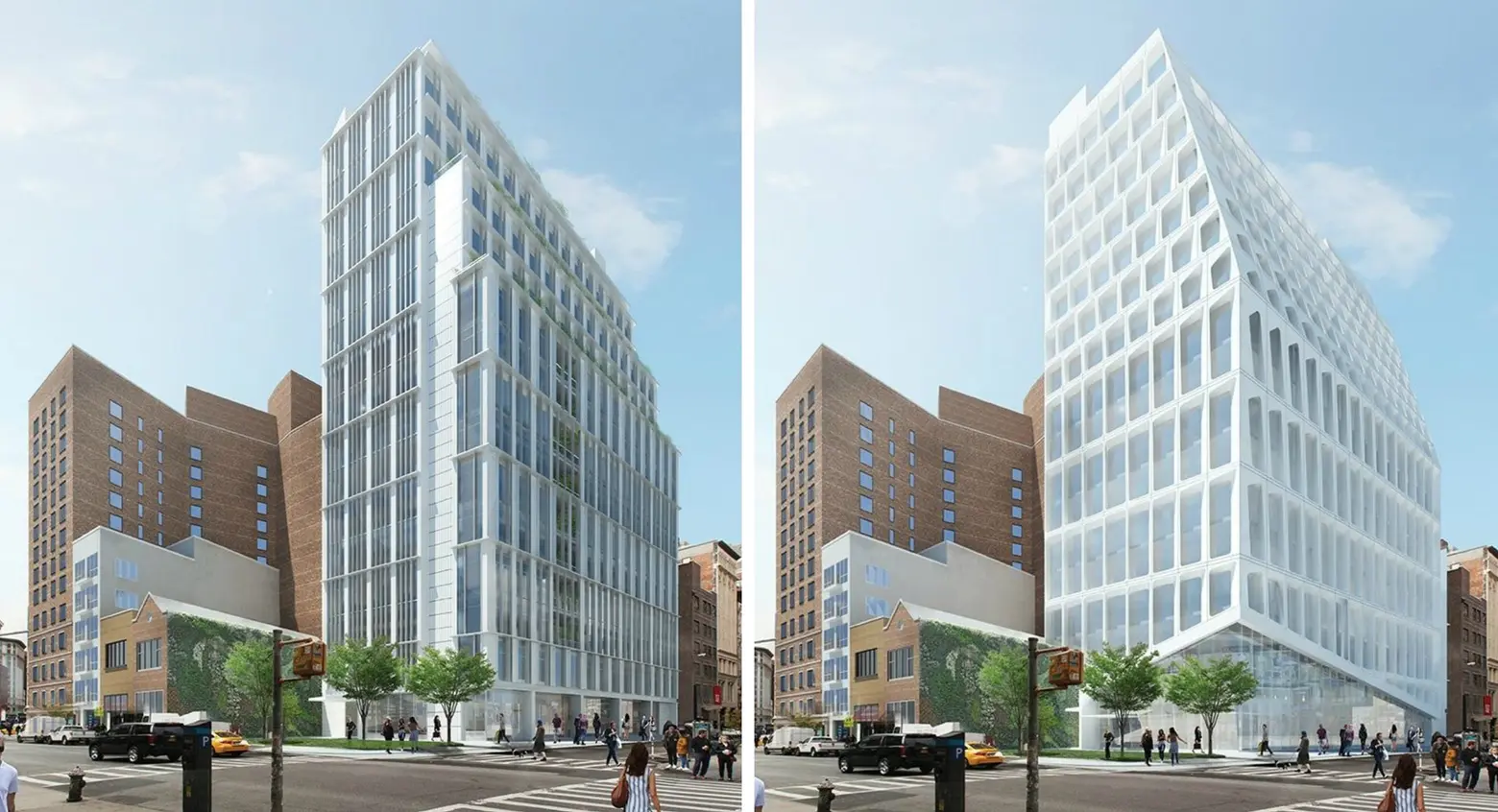 Old renderings of 799 Broadway by CentraRuddy
As 6sqft reported last summer, CentraRuddy had announced plans for an environmentally friendly, 17-story office building and revealed two separate concept proposals. Besides switching architects, the new permit applications say the office space will be located on floors two through 12 of the building, with retail situated on the ground level.
Opened in 1853, the St. Denis hotel was designed by iconic architect James Renwick, Jr., the same designer behind St. Patrick's Cathedral. Although it's not a landmarked building, nor located in a historic district, the hotel was where Ulysses S. Grant wrote his post-Civil War memoirs and where Alexander Graham Bell first demonstrated the telephone in New York. While it operated as a hotel for over six decades, the building now contains office space.
[Via The Real Deal]
RELATED: