NYPL's historic Jefferson Market branch in Greenwich Village reopens after $10M overhaul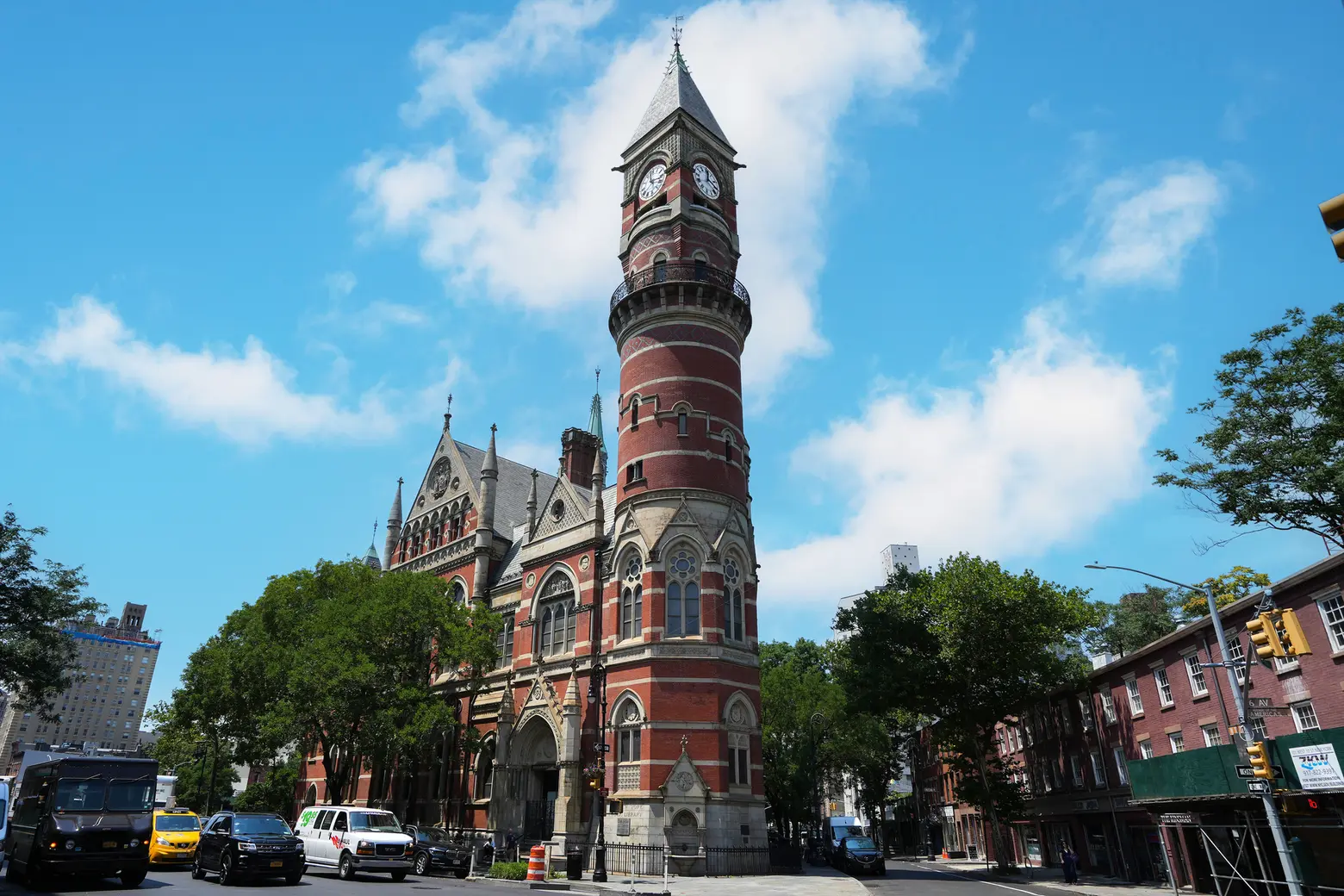 All images courtesy of The New York Public Library
The New York Public Library on Thursday reopened its Jefferson Market branch in Greenwich Village following a three-year renovation of the historic building. The $10 million project included installing much-needed accessibility features, renovating public and staff spaces, reconstructing ADA-compliant bathrooms, and improving electronic services for the communities tech needs.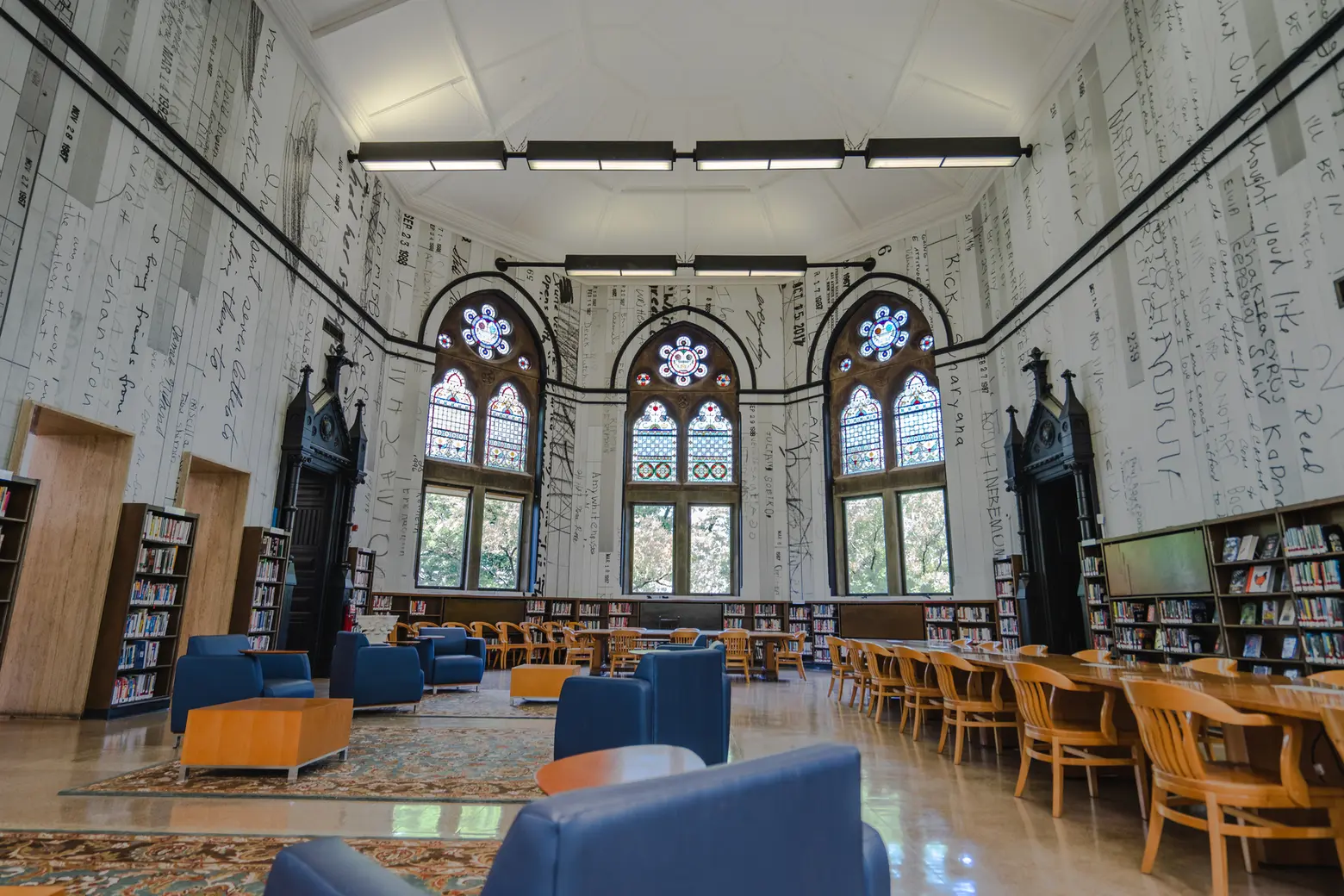 The branch's upgrade is part of the library system's broader effort to "create spaces that meet users' evolving needs," according to a press release. Work began on the new Jefferson Market branch in April 2019 as part of the NYPL's $600 million investment towards improving the system.
Designed by WXY Architecture + Urban Design, the new branch's upgrades include an accessible exterior ramp with lighted handrails, a reconfigured entrance on 6th Avenue, new elevators that serve all floors, reconstructed ADA-compliant bathrooms, renovated public and staff spaces that increase public space, and improved data and power to support technology needs.
First constructed as a courthouse in 1877 by architects Frederick Clark Withers and Calvert Vaux, the historic building was designed in a Victorian Gothic style along with an adjacent prison and market. The building originally consisted of a civil court on the second floor, which is now the adult reading room, and a police court on the first floor, now the children's room.
The basement, now the reference room, was originally used as a holding area for prisoners before being put in jail or on trial. The building's original firewatcher's tower is still intact and contains the bell that would alert nearby volunteer firemen to assemble.
"This classic building is now ADA compliant and better able to serve all users, with an upgraded lobby, improved access, a larger elevator and modern restrooms," Thomas Foley, commissioner of the city's Department of Design and Construction, said.
Foley continued: "Working on a 150-year-old structure that is also a National Historic Landmark is a great responsibility, but our team was very cognizant of the historic nature of the building and the end results enhance usability while highlighting the beauty of the building's timeless design."
When it reopens, the Jefferson Market Library will be participating in the NYPL's "Summer at the Library" program, which gives New Yorkers access to a series of free programs that encourages people to read. Specifically, it helps students maintain their reading skills while away from school on summer break. The program includes a giveaway of 500,000 new books.
RELATED: