Permits Filed for Karim Rashid's Soho Condos at 30 Thompson Street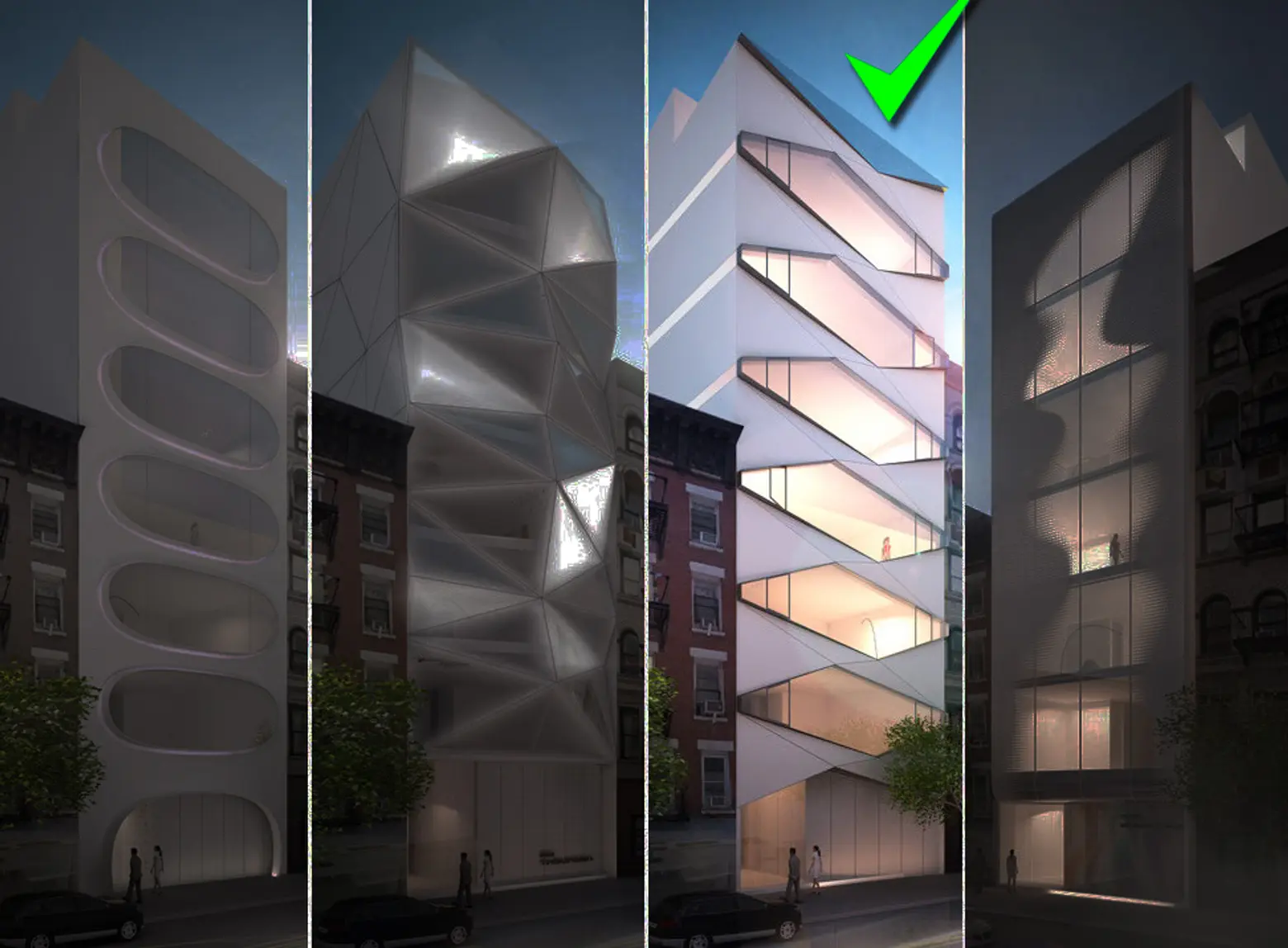 A new building application was filed yesterday for a seven-unit condominium at 30 Thompson Street in Soho. New York-based Karim Rashid has been reported as the project's designer, though Heritage Architecture is listed as the architect of record. The boutique development is led by a joint venture involving between the Weis Group, Walker Ridge, and the Mavrix Group
The permits detail the project will rise eight stories and 113 feet. The ground floor will house the lobby and off-street parking, while each of the high-ceilinged floors above will host just a single, floor-through residence. The mid-block site between Grand and Watts streets is located on a lightly-traversed stretch with an eclectic mix of building types and styles. The development will replace a one-story garage and will rise directly behind the glassy new condominium tower, 325 West Broadway.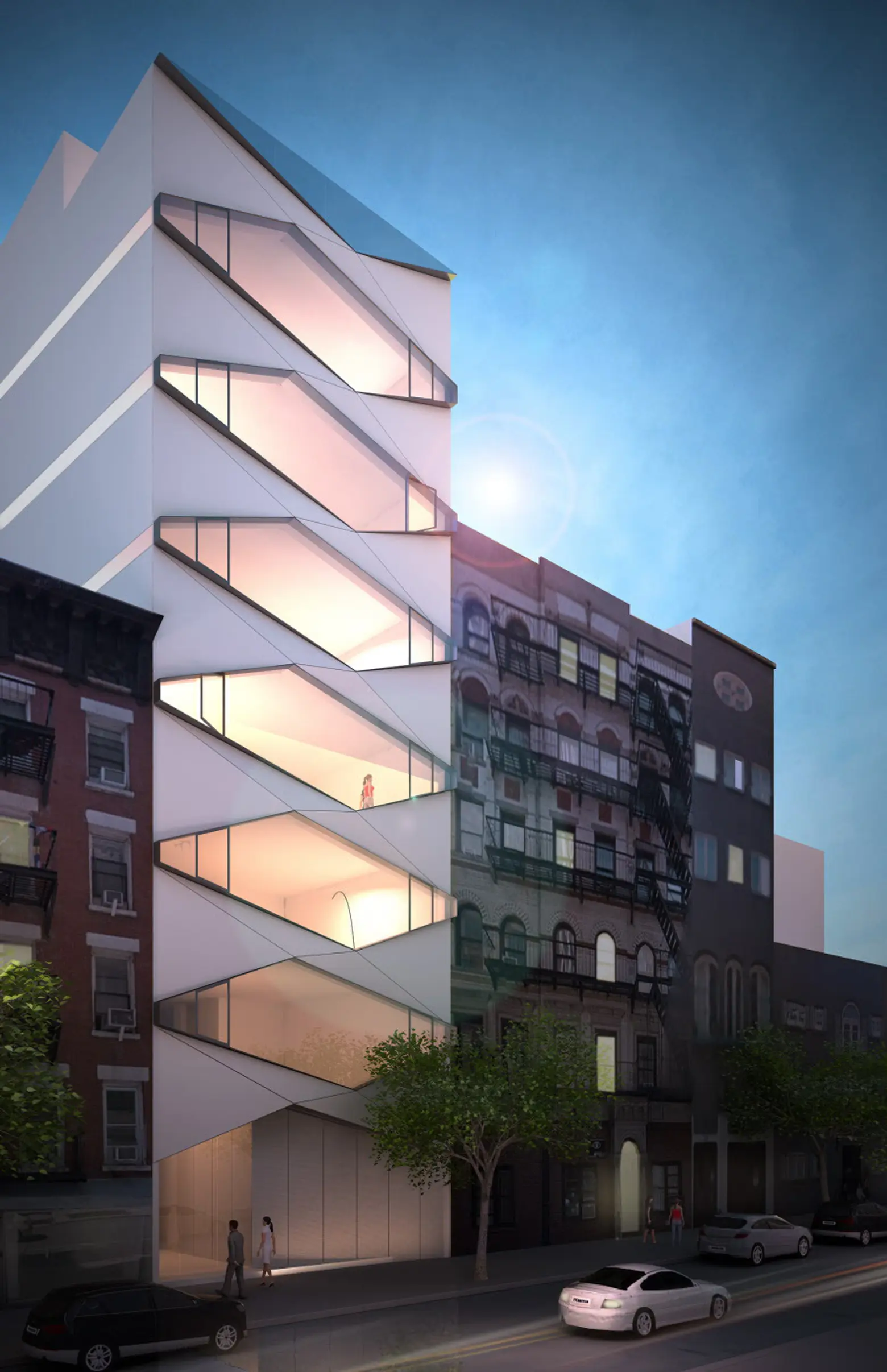 Putting a new spin on community input, Rashid asked his more than 420,000+ Facebook followers to choose their favorite of four vetted concept designs. The winning concept, with its vertical line-up of large parallelogram-shaped windows shown above, not only received the most number of votes, but proved to be one of the most economical to build as well. Among the other unconventional choices were squiggly, jellybean-shaped, and faceted motifs.
The developers told TRD last June, that they are aiming for prices upwards of $3,000 per square foot and should be delivered in late 2017.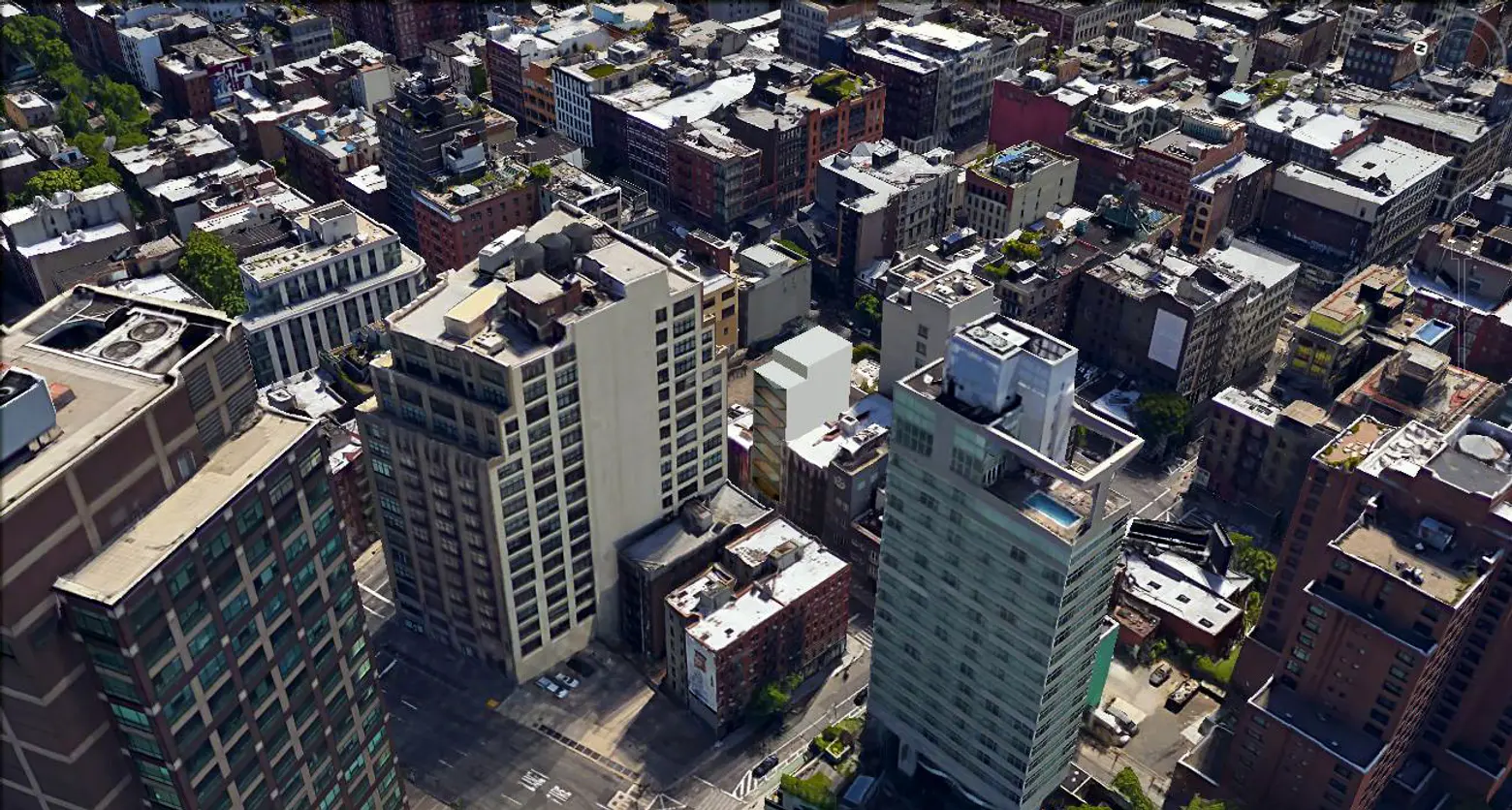 Follow CityRealty for future listings at 30 Thompson Street.
RELATED: