Park Slope's Slim and 'Super Green' Condo Building Features a Solar Panel-Clad Facade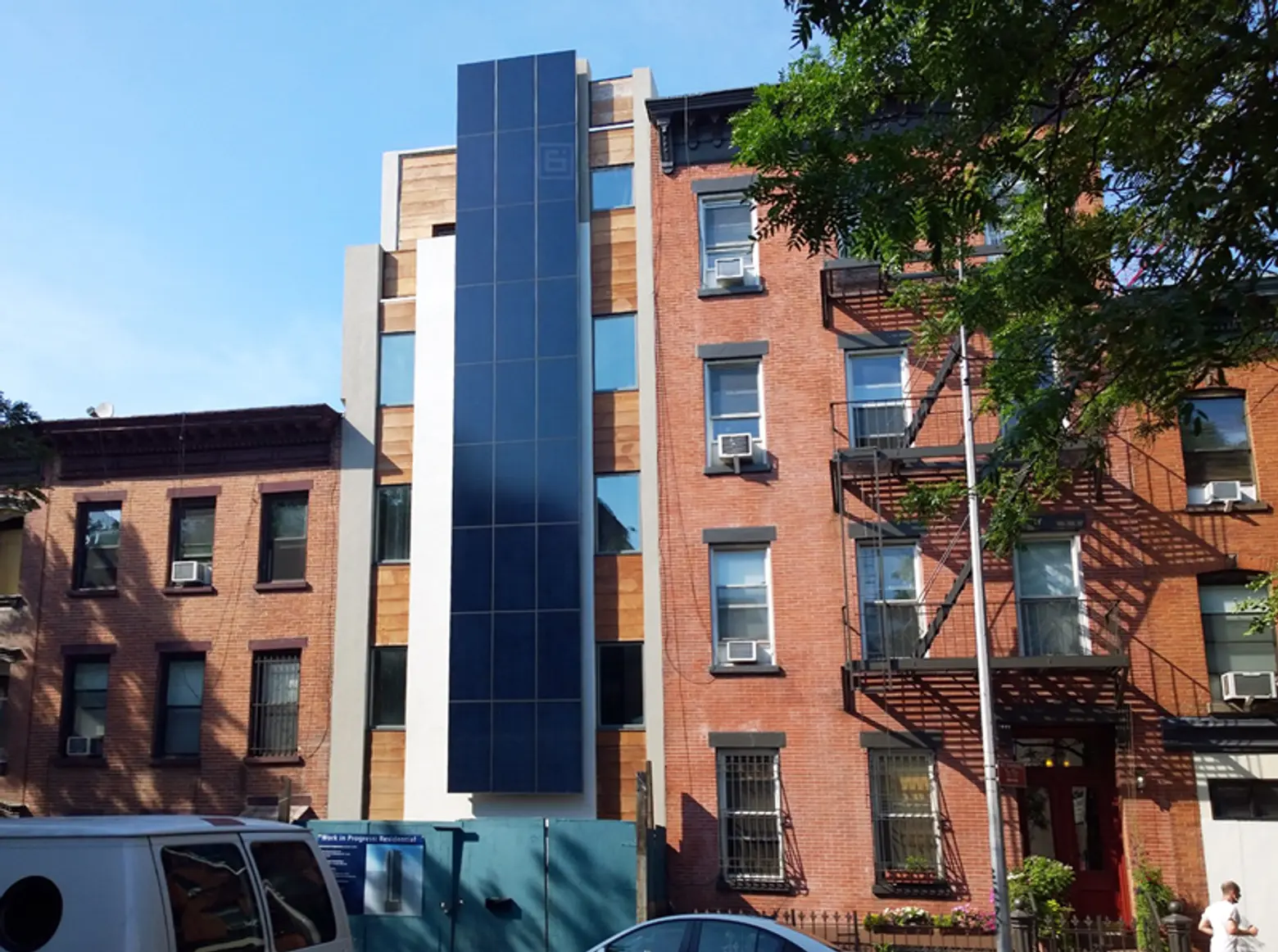 A brand new building has popped up in Park Slope and it's got quite an interesting facade. Located at 443 Bergen Street just off of Flatbush Ave, this sleek new addition to the neighborhood boasts 5 stories of living space, a 7KW solar array, reclaimed IPE wood from boardwalks, and triple glazed Passive House windows and doors. According to the building permits, work started in the Fall of last year, and by the looks of things, construction has just about wrapped up.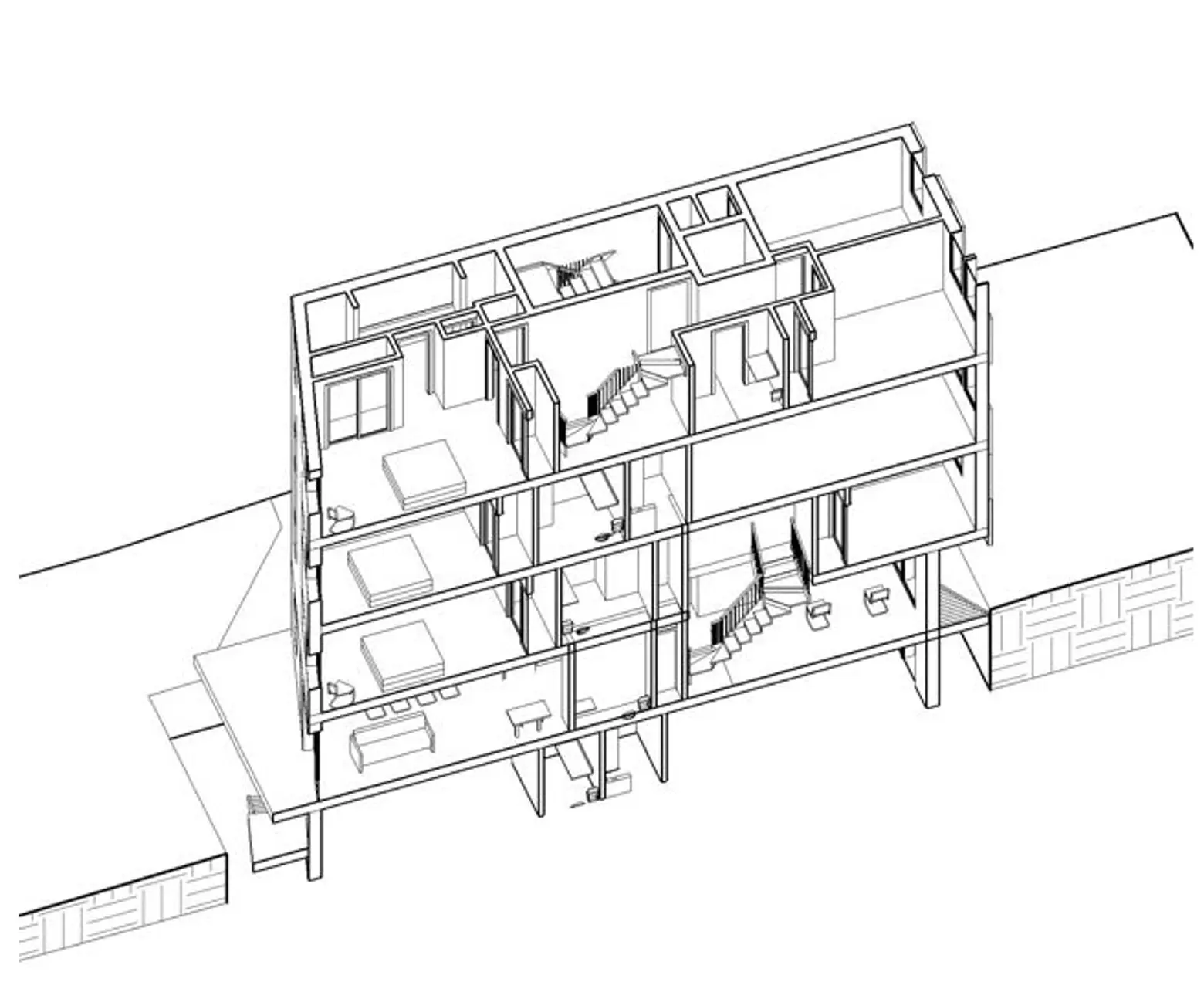 Inside, the new "Super Green Custom Condos" will host a 3BR/3BA triplex; a 2BR/1BA floor thru; and at the top floors a 3BR/2.5BA duplex. Permits have Jeffrey McMahon of McMahon Studio as the owner with Amiel Savaldi as the architect of record on the project.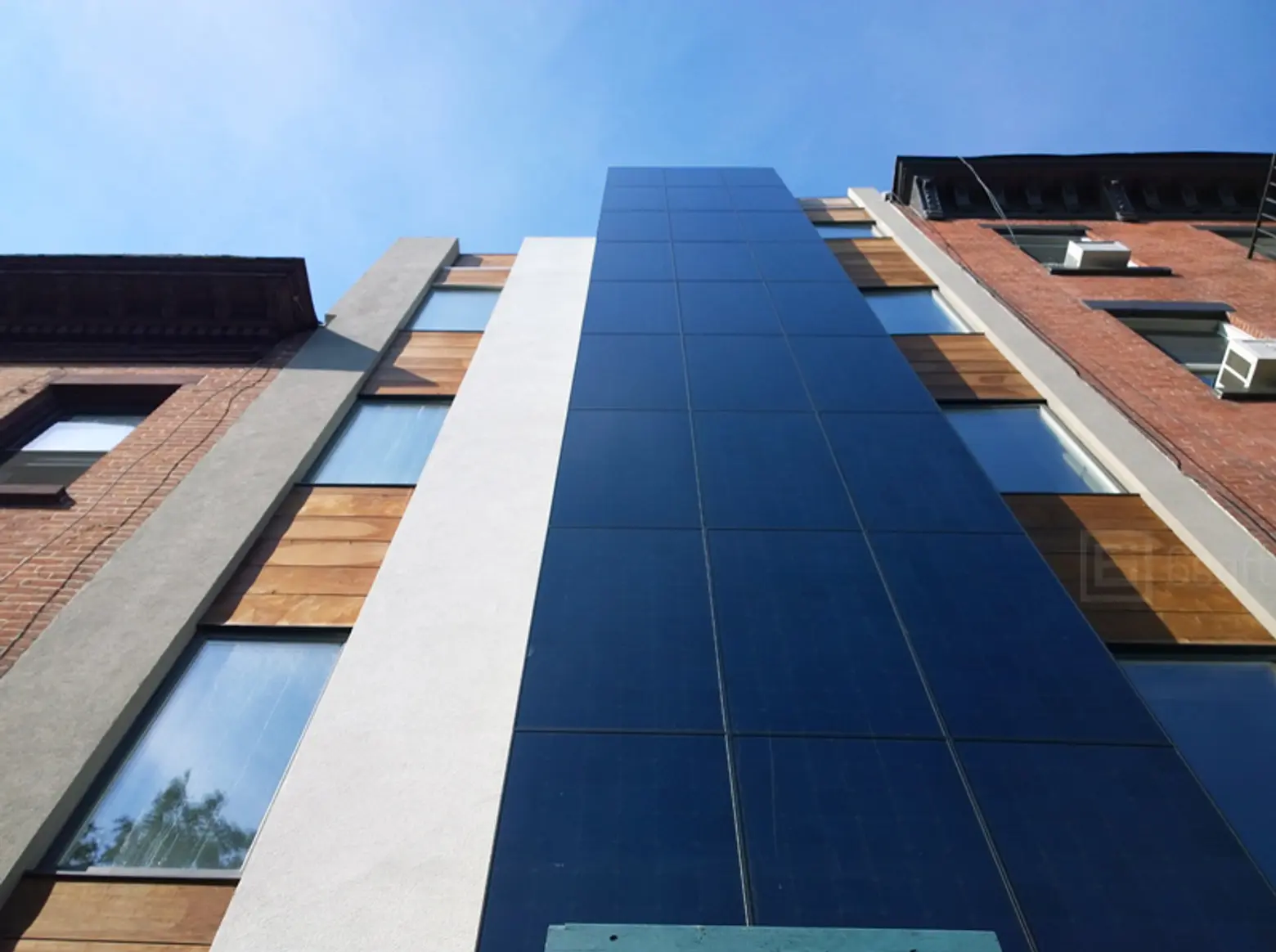 Though there's no denying that this building looks cool, especially within its traditional brick and brownstone neighborhood, we're a bit cynical here, and can't help but question how green this building really is. While the PV panels without question make the building stand out, they're not quite positioned for optimal sun exposure, ultimately making the addition more of a really expensive ornament than a true measure for sustainability.
Additionally, the same PV facade is blocking an opportunity for solar gain and daylighting through what could have been another few south-facing windows (great in the summer, but will the solar array keep up with energy use during winter months?). We think rooftop solar panels would have been better choice, but that would of course have come at the expense of the building's eye-catching facade. And as these things go, for many developers, being "green" is just as good as actually being green.
What do you think? Is this a great design, a "green" marketing ploy, or a little bit of both?
The McMahon Studio project page can be seen here.
Photos by 6sqft; Drawings © McMahon Studio